Benny Bennack III
Trumpeter, Vocalist, Composer
Benny Bennack, Jr
Saxophone, Clarinet and Vocals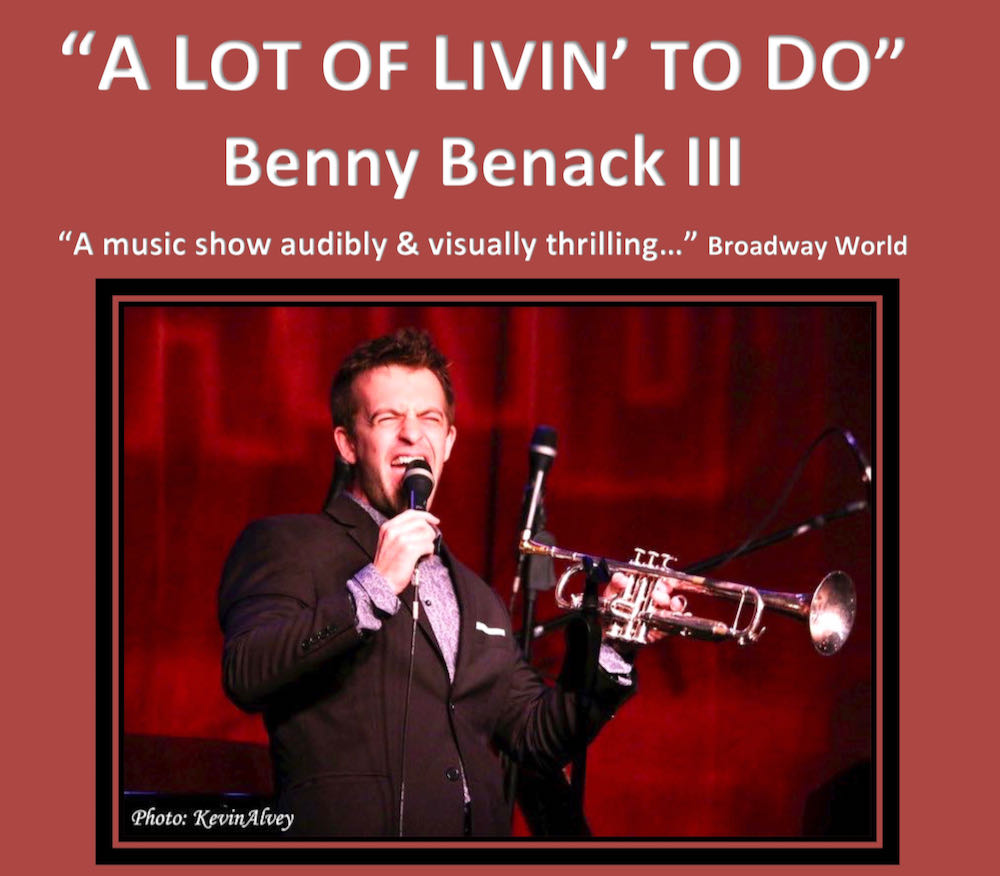 Do not miss this spectacular evening with the thrilling young vocalist and trumpeter on the New York City jazz scene – BENNY BENACK III – acclaimed as one of the most virtuosic and versatile voices of his generation in a night of sizzling jazz and blues from this charismatic performer whose recent Birdland performance was described as a "rock concert… with all the screaming and hootin' and hollerin' from the audience. It was pandemonium."
Having set ARCA's Lincoln Hall audience on fire in his 2019 debut performance with his father, Benny Benack, Jr. in an evening of Bourbon Street blues and jazz, BENNY BENACK III is returning to Lincoln Hall on Saturday, June 11 at 7:30 PM with his New York City rhythm section: Esteban Castro on piano, Alex Claffy on bass, and Joe Peri on drums.
Esteban Castro was recently named a finalist in the American Pianist Association bi-annual Jazz Piano Competition (all 5 finalists already win 25K!), Joe Peri just played drums on the GRAMMY-award winning Lady Gaga/Tony Bennet album "Love for Sale", and Alex Claffy just played the Village Vanguard club here in NYC with guitar legend Kurt Rosenwinkle…these guys will SIZZLE! PLUS, Benny III will be returning with his father – Pittsburgh jazz legend, Benny Benack, Jr. on clarinet and sax.

Whatever your summer entertainment plans, this will be a night to remember… Hot jazz and blues from an artist destined for legendary greatness! Allegheny RiverStone Center for the Arts extends special thanks to ARCA Board members and donors Tom and Nancy Hovis for their generous sponsorship of this concert.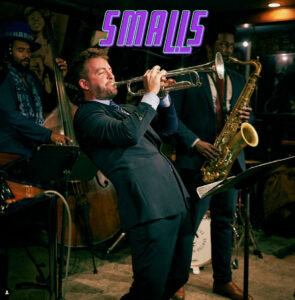 Acclaimed as one of the most versatile and virtuosic voices of his generation, "His smooth, polished voice… brings to mind a number of old-school singers, including Mel Tormé, an uncommon reference point among today's cohort of young jazz musicians. Almost everything about Benny Benack III, the 30-year-old trumpeter and vocalist, suggests that he arrived from a different era." [Downbeat]
And well that should be – BBIII is making his mark on the American jazz scene in New York City as the third generation progeny of Pittsburgh jazz legends, trumpeter Benny Benack and saxophonist and clarinetist Benny Benack Jr.
His brilliant 2020 release of his CD, A LOT OF LIVIN' TO DO, captures the joy that playing jazz has given him his entire life.  Benack takes influence from some of his favorite trumpeters and vocalists making this record as much about the cool crooning of Chet Baker as the hard-bop flair of Freddie Hubbard.
A review of his October, 2021 performance at Birdland in Broadway World described BBIII's charismatic performance:
"When is the last time you were in a jazz club but thought you were at a rock concert? Sunday night at The Birdland Theater you would've thought it was a rock and roll show, with all the screaming and hootin' and hollerin' from the audience. It was pandemonium! But, then, of course, the act on the stage was the Benny Benack III Quartet, and there is actually every chance that, on a parallel plane, they could be a rock band. They are all young, handsome, edgy, and oh-so-cool, and they play their instruments like rock and roll musicians – they just happen to be playing jazz.
Listening to… watching… Benack play his horn is joyful – you can't do it without smiling. The lightning speed of his fingers. The extremity of the backbend. The emotional content of his face. The visible journey he is on. These are all ingredients in a music show audibly and visually thrilling…"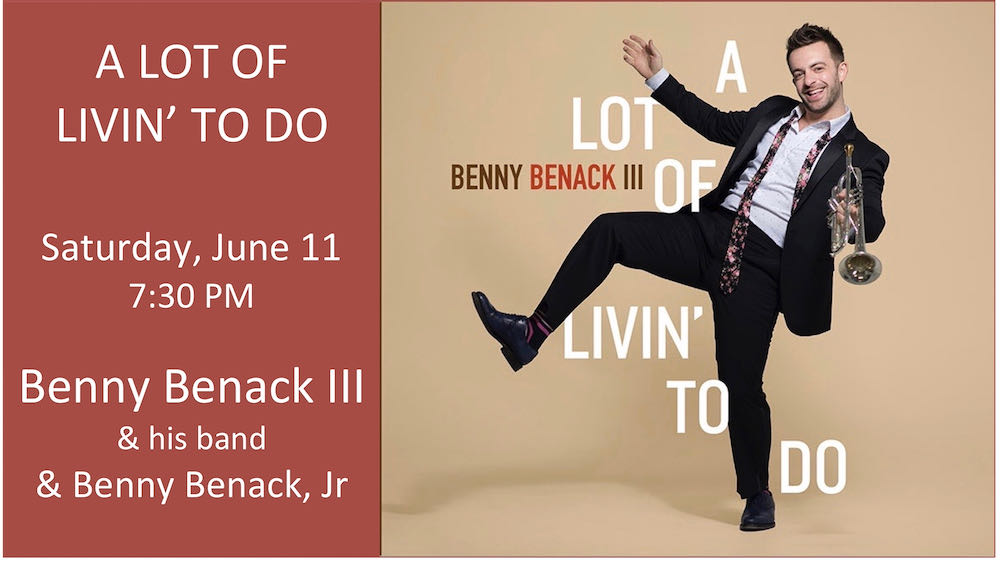 When Benny Benack III performed with his father Benny Benack, JR  in 2019 as Burgh's All Star favorites came together for an unforgettable night of music and dancing in Lincoln Hall, it was a "hot time in the old town" of Foxburg!  Here is how the "two Bennys" made their entrance – New Orleans style!
Also on the 2019 program, was this song from Benny III's 2020 CD Lot of Livin' To Do – which will be featured in his ARCA return concert on June 11:
Benny III will bring it all together when he returns to Lincoln Hall with his own rhythm section – PLUS his Pittsburgh jazz legend father, saxophonist Benny Benack, Jr – to BRING THE HOUSE DOWN with Lot of Livin' To Do – like the jazz/rock star he is becoming – born and musically bred in Pittsburgh.
Post-COVID, open theatre style seating has returned to 100% capacity.  There is no mask requirement.  Please refrain from attending if you are ill – or if you have been exposed to someone with COVID.
Adults $30, Members $25 and Students $5.  Buy online here –  Call to Reserve 724 659-3153 – or cash or check at the door.  
ARIVE EARLY & EXPLORE FOXBURG!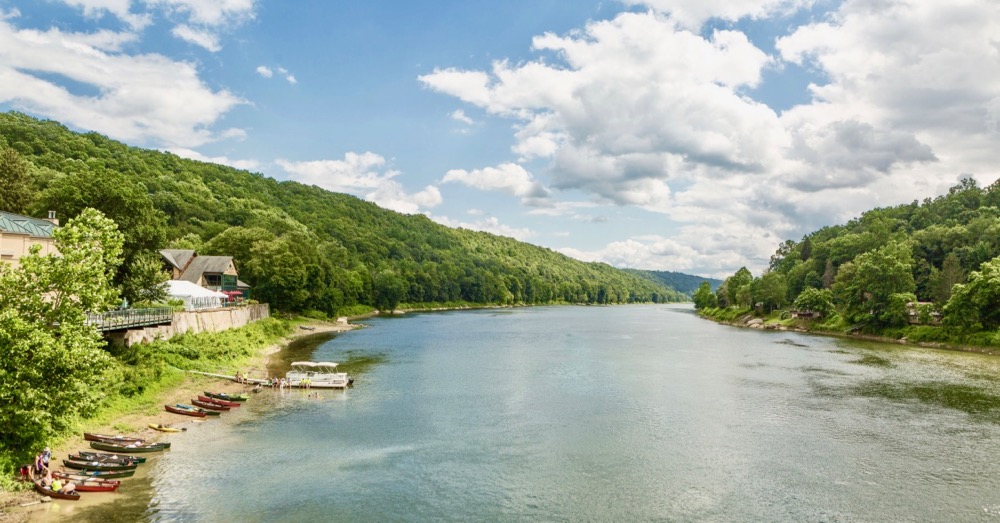 Plan to Make a Day of it in beautiful Foxburg!  
Before the Saturday, June 11 concert of  Benny Benack III in "A Lot of Livin' to Do!", stop by the Red Brick Gallery and Gift Shop to shop for that special gift from the first floor offerings of talented Cooperative Artists from the region and view the special exhibit in the upstairs gallery featuring artists Taylor Banner and Amanda Lewis.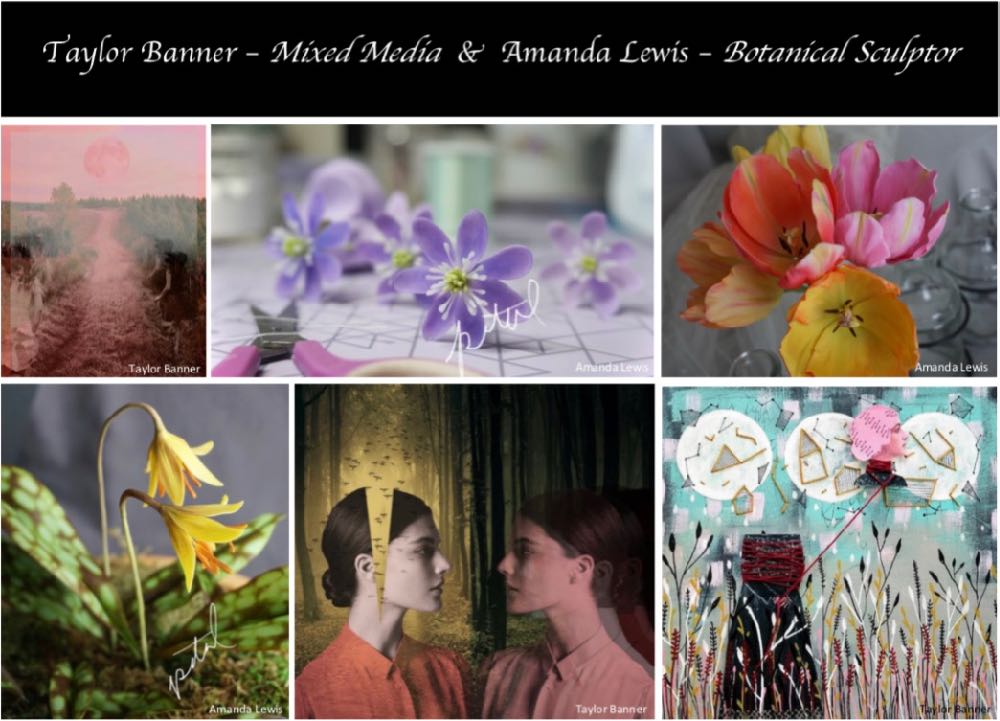 Enjoy a walk along the Allegheny River trail or rent bicycles with Foxburg Tours in the morning or early afternoon!  Have lunch at the Allegheny Grille with seating overlooking the Allegheny River, or for more casual fare, at Foxburg Pizza with salads, sandwiches and pizza.  Save time to enjoy wine tasting at Foxburg Wine Cellars and savor a gourmet coffee and hand made chocolate at Divani Chocolatier and Barrista.  Or spend the night in Foxburg in the lovely Foxburg Inn or up the river at Emlenton's bed and breakfast,  The Barnard House.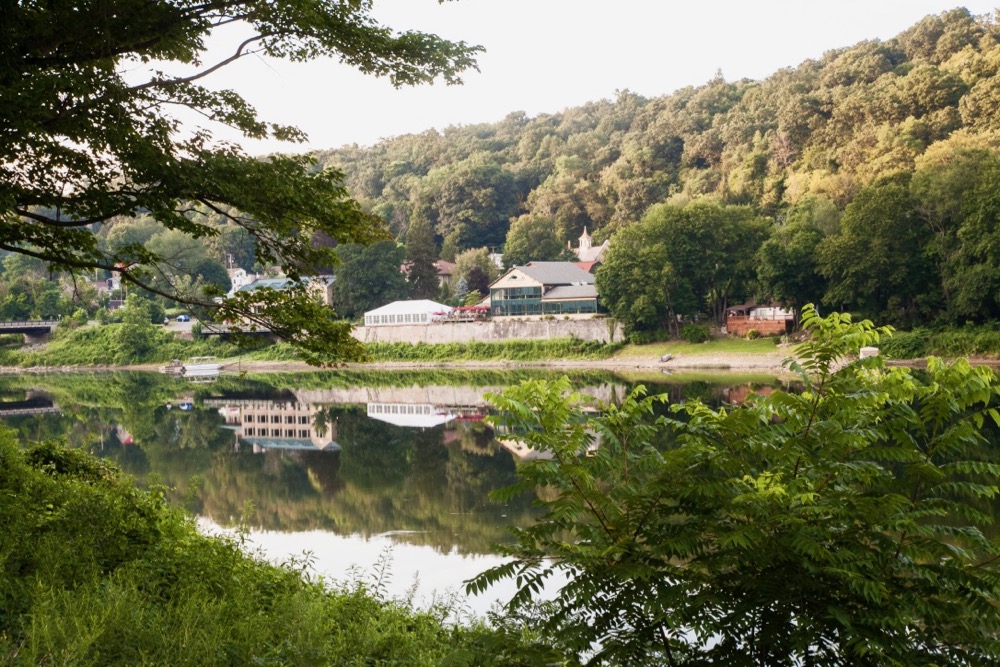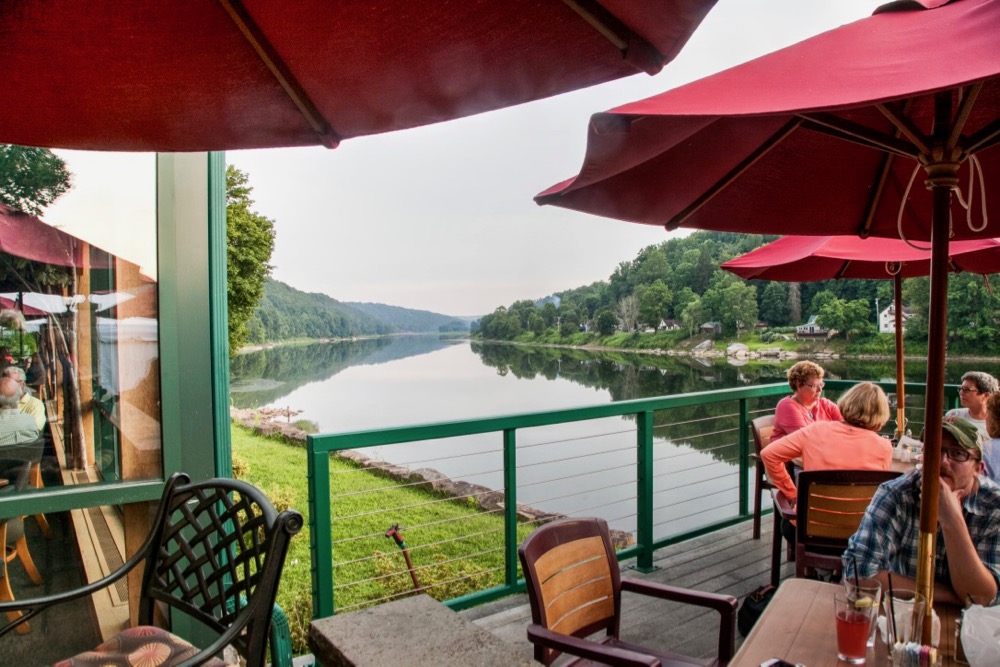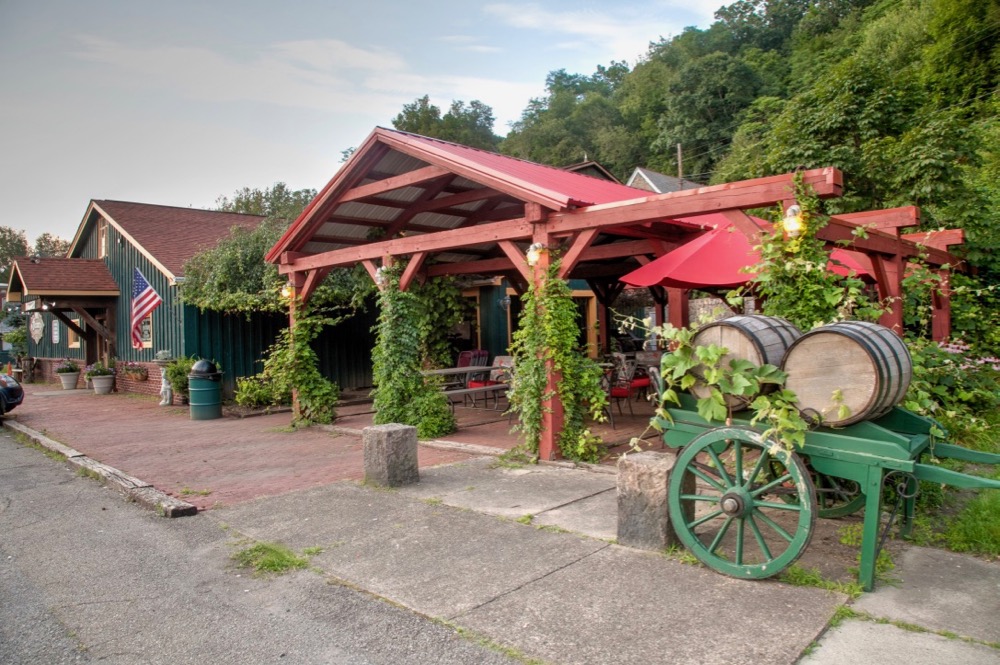 About the Musicians
Benny Benack, III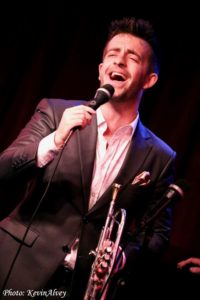 By age 31, Pittsburgh- born, New York-based jazz trumpeter and singer Benny Benack III has quickly gained an international reputation and established himself as one of the most versatile and virtuosic voices of his generation.  Hailed by the New York Times as "a charismatic young trumpeter who maintains an earnest sideline as a singer."  Benny III has a knack for delighting audiences with panache, in the spirit of classic crooners like Sinatra and Torme, with a nod to legendary trumpet showmen like Louis Armstrong and Dizzy Gillespie.
Benny Benack III has proven to be a rare talent: not only a fiery trumpet player with a stirring command of the postbop trumpet vernacular in the vein of Kenny Dorham and Blue Mitchell, but also a singer with a sly, mature, naturally expressive delivery in the post-Sinatra mold, performing standards and his own astute songs with a thrilling sense of showmanship.  His superb intonation and bracing virtuosity enable him to handle astounding feats of originally composed vocalese (complex solos with written lyrics). And he's a highly capable pianist as well.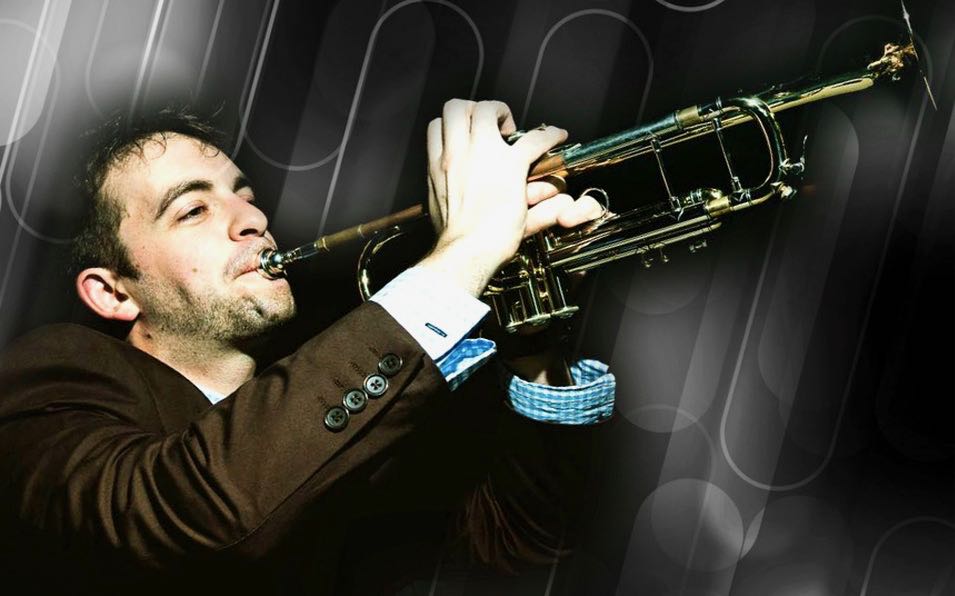 Benny performs widely as a frontman for Postmodern Jukebox, the vintage music collective famed for canny old-school covers of modern pop.  In early 2020, he released A Lot of Livin' to Do, the follow-up to his well-received 2017 debut album, One of a Kind.  This sophomore effort, richly varied in mood and brimming with bop inflection, features bassist extraordinaire Christian McBride and drummer/producer Ulysses Owens, Jr., as well as the radiant Takeshi Ohbayashi on piano and Rhodes.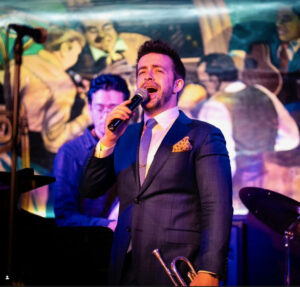 Benny's been showcased in international headliner tours at Jazz at Lincoln Center Shanghai, JALC's "NY Jazz All-Stars" (Mexico) and extensively all over Asia and Europe.  He has headlined domestic tours around the U.S. including the Vail Jazz Party, Mid-Atlantic Jazz Festival, Pittsburgh JazzLive International, the Vancouver Jazz Festival and the Summer Solstice Jazz Festival in East Lansing, MI, to name a few.  Benny's been featured at Birdland, Mezzrow, Bemelmans Bar at the Carlyle and other leading New York venues.  Alongside his work as a leader, he has played in the house band for NBC's "Maya & Marty," and appeared as a trumpet soloist across genres with the Christian McBride Big Band, Diplo/Major Lazer, Ann Hampton Callaway, Melissa Errico, Josh Groban, Ben Folds, fashion icon Isaac Mizrahi and more.​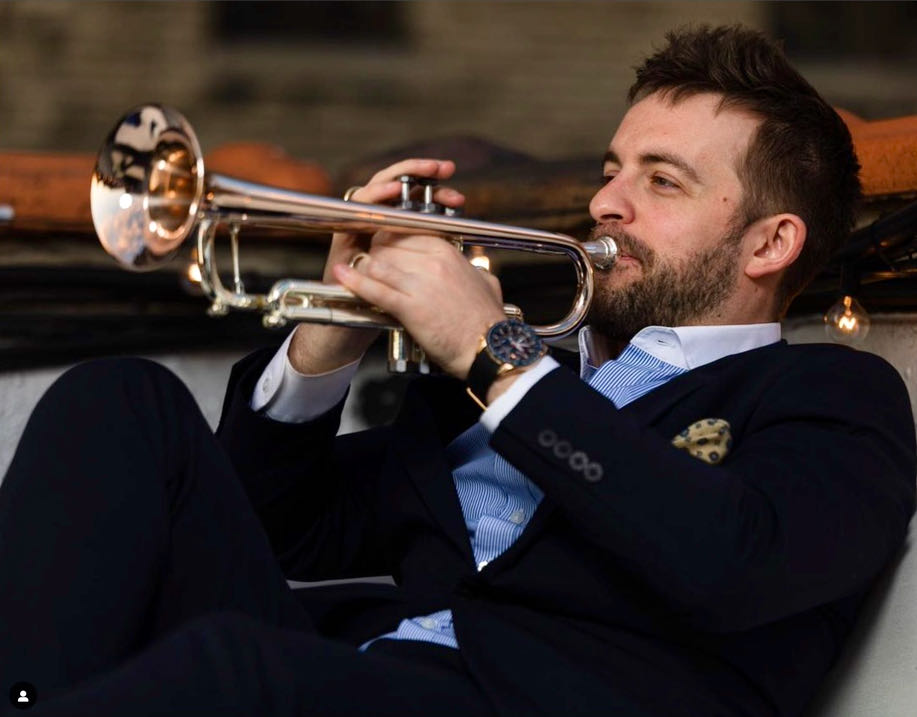 In the Fall of 2017, Benack released his debut album "One of a Kind" to critical acclaim, noting he "reels off songs that come alive with his lustrous trumpet and golden bari-tenor vocalastics" – World Music Report. His brilliant 2020 release of his CD, A LOT OF LIVIN' TO DO, captures the joy that playing jazz has given him his entire life.  Benack takes influence from some of his favorite trumpeters and vocalists making this record as much about the cool crooning of Chet Baker as the hard-bop flair of Freddie Hubbard.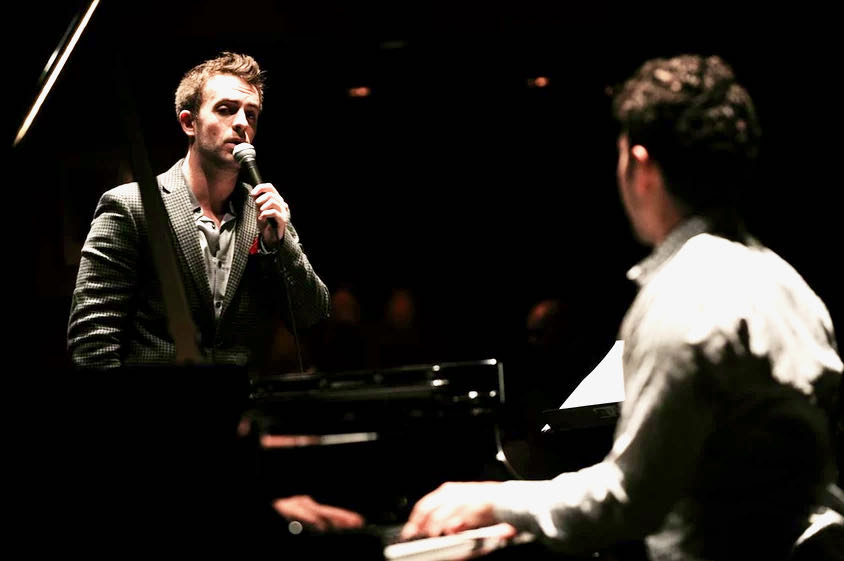 Benny was a 2014 finalist in the Thelonious Monk International Jazz Trumpet Competition, and winner of the 2011 Carmine Caruso International Trumpet Competition.  He is highly sought after as a clinician and educator, leading workshops for Jazz at Lincoln Center's Jazz for Young People program, as well as the New York Youth Symphony's Education department.  In 2020 he will lead a panel at the annual Jazz Congress on Audience Engagement, together with Christian McBride, Marilyn Maye and Veronica Swift.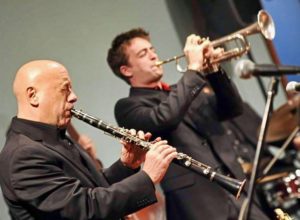 Third in a generational line of Pittsburgh jazz notables, Benny follows in the footsteps of his trumpeter bandleader grandfather, Benny Benack, Sr. (1921-86), and his father Benny Benack, Jr., a saxophonist/clarinetist who gave the young Benny his first professional experience.  Benny, Sr. hailed from a Pittsburgh lineage that also produced Roy Eldridge, Earl Hines, Art Blakey, Billy Strayhorn and so many more. He recorded the Pittsburgh Pirates' 1960 theme song "Beat 'Em Bucs" and toured with Tommy Dorsey and Raymond Scott, among others.  Benny III returns to Pittsburgh often to perform, saluting his family forebears and the jazz heritage as a whole, nonetheless staking his bold and highly individual artistic claim.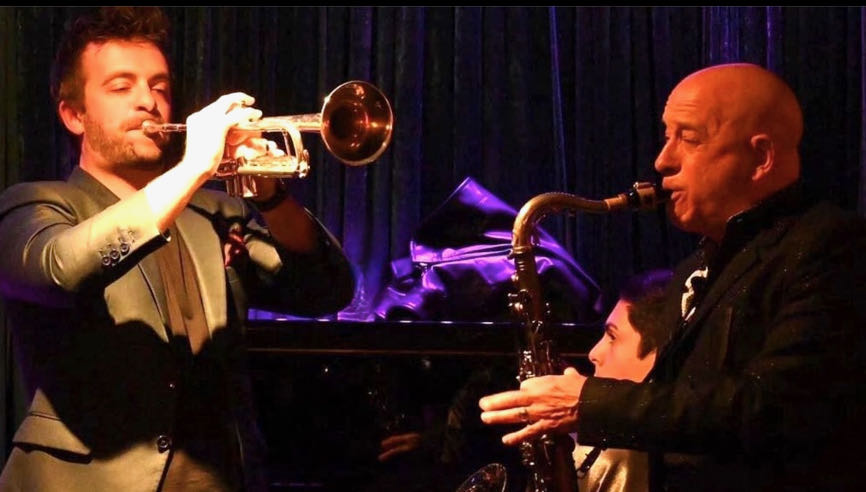 Benny Benack III endorses P. Mauriat Trumpets, Torpedo Bag Cases, CarolBrass Flugelhorn and X-Suit Menswear.
Benny Benack, Jr. – Clarinet, Sax & Trumpet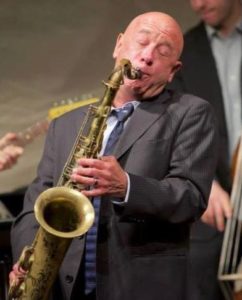 Benny Benack, Jr. is a legend in the Pittsburgh jazz and night club scene – a band leader well known for his virtuosic musicianship and charismatic audience appeal.  The Benny Benack Band plays everything from jazz, swing, big band, Dixieland, Rhythm and Blues and Rock 'n' Roll – with wonderful vocals from the Great American Song Book and more.
Benny is no stranger to the music world.  His father, Benny Benack, was a Pittsburgh band leader and at the forefront of the Pittsburgh jazz scene in the 60's, 70's, and 80's.  Benny Jr. continues the family's musical tradition playing trumpet, clarinet, and saxophone.  His son, Benny Benack III, is following in his father and grandfather's footsteps as a jazz trumpeter and vocalist, currently building a big name for himself in the jazz scene in New York City.