SLIPPERY ROCK UNIVERSITY CHAMBER SINGERS
Christopher Scott, Conductor
Conductor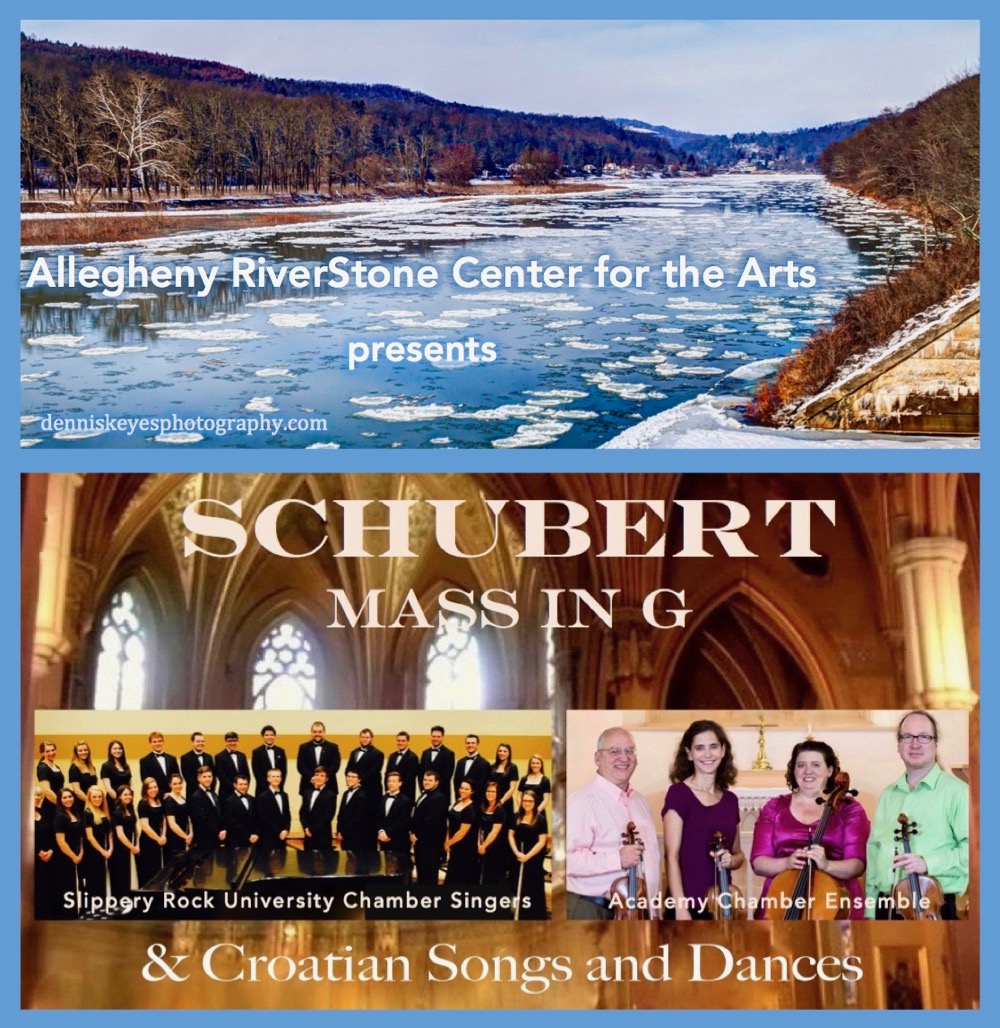 Allegheny RiverStone Center for the Arts opens its 2018 Season on Sunday, March 4 at 2:00 PM in Lincoln Hall with a choral and chamber music program – Songs of Spirit from Eastern Europe performed by the Academy Chamber Ensemble and Slippery Rock University Chamber Singers:  Schubert's popular Mass in G and beautiful arrangements of traditional Croatian Songs and Dances – plus duos and trios by Michael Haydn and Ignaz Pleyel.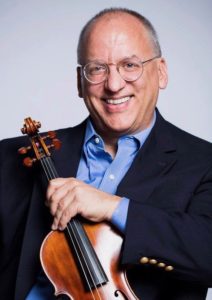 Schubert's Mass is one of his most beloved –  a moving master work perfect for reflection in the Lenten Season.  This refreshing concert of choral and chamber music presents Classical and Romantic music from Austria side-by-side with traditional Croatian folk songs and dance music.
Violinist, conductor and composer, Dr. Warren Davidson, will serve as the program host, offering commentary on the composers and their music and exploring the surprising connections between pieces and people.  Davidson has had a 40 year fascination with the music of Romania, Serbia, Poland and Croatia. Profoundly moved by his experience last May in Zagreb playing with the musicians of the Croatian National Folklore Ensemble, LADO, Davidson was inspired to arrange the beautiful traditional Croatian folk songs and dances on this program for chamber choir and string quintet.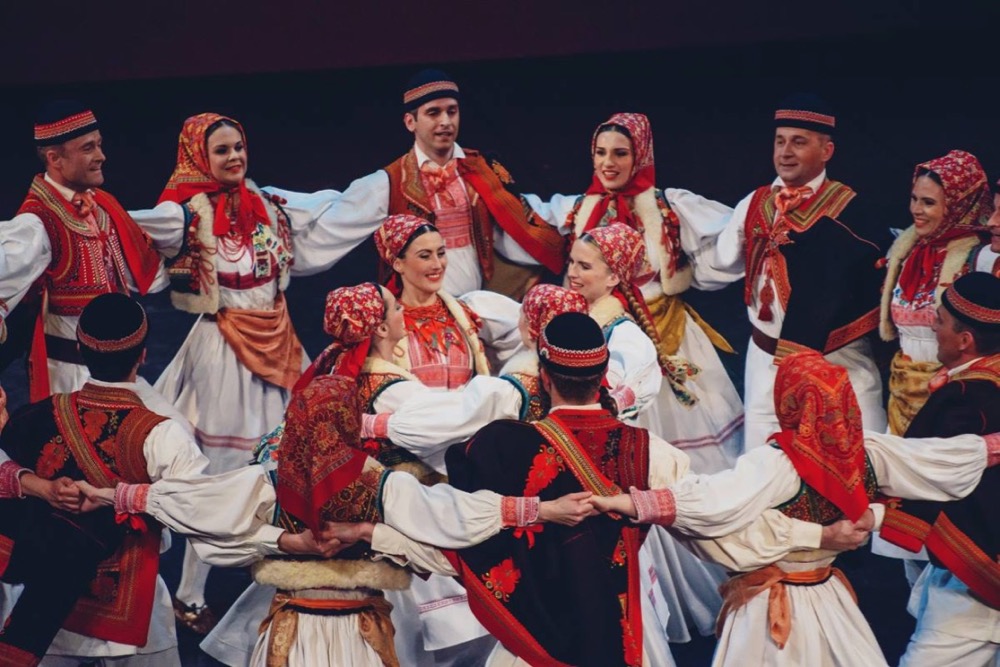 Join us for this ARCA "first" – a concert featuring BOTH chorus and chamber musicians:  The celebrated Academy Chamber Ensemble and Slippery Rock University Chamber Singers.  And ARCA is especially pleased that numerous students from the greater Allegheny River Valley – including Butler, Titusville and Brookville – will be singing in Lincoln Hall with the Chamber Singers.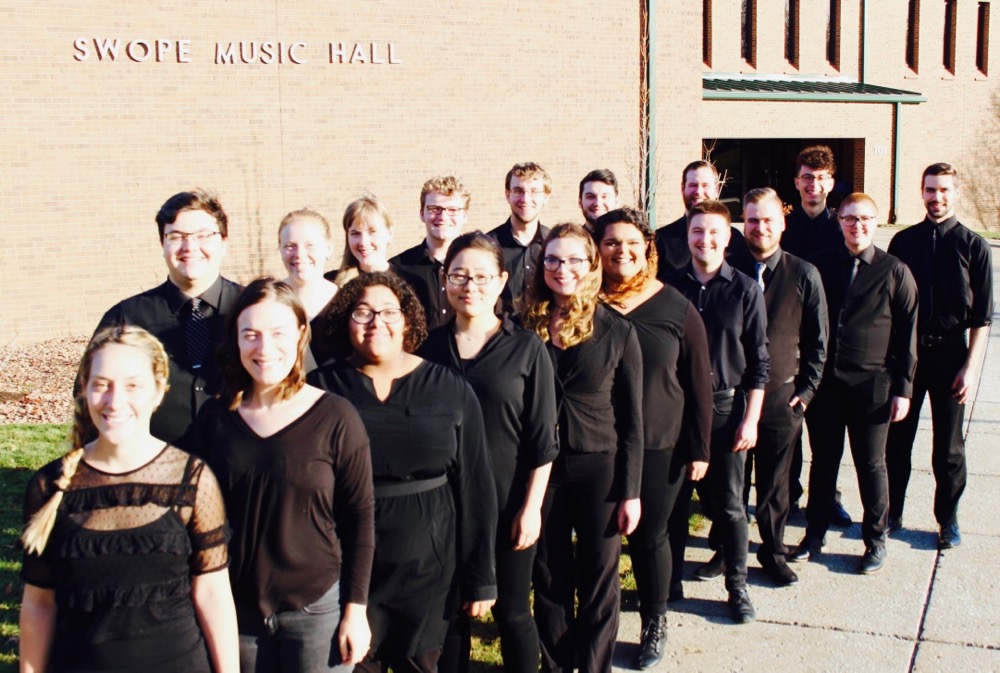 Tickets are Adults $20 and Students $5.  Call to reserve at 724-659-3153 or buy online here.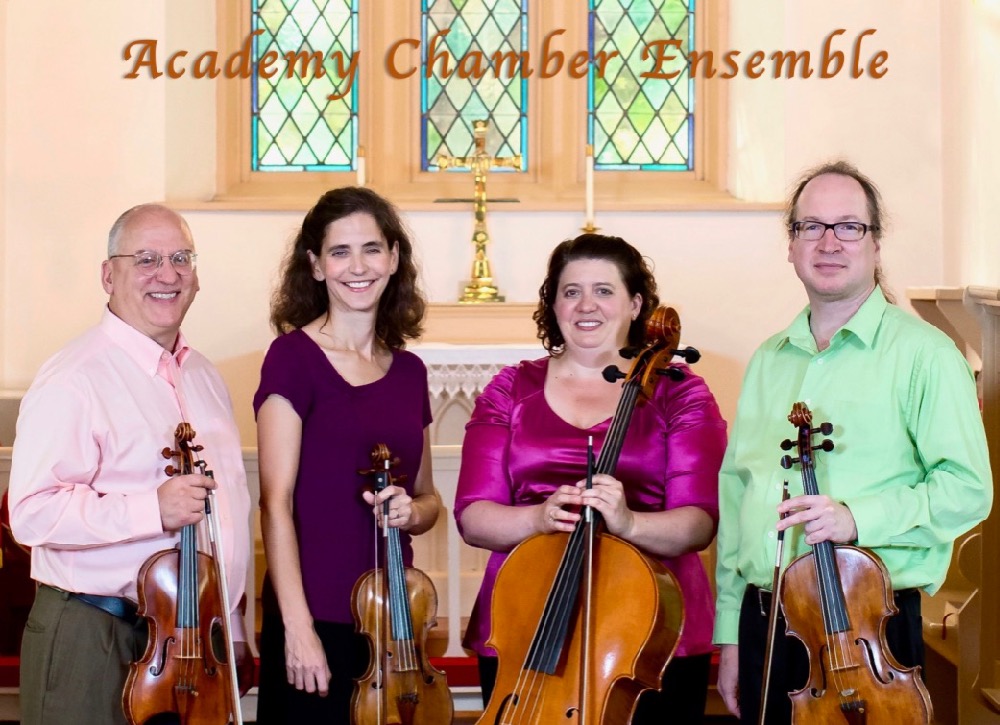 Academy Chamber Ensemble
With bassist Gino Faraci and the Slippery Rock University Chamber Singers

Duo in F Major for Violin and Viola, Opus 69, #2           Ignaz Pleyel (1757-1831)
Allegro
Andantino
Leah Givelber and David Sinclair

Divertimento in C Major                                                        Michael Haydn (1737-1806)
Allegro
Adagio
Menuetto
Presto
Warren Davidson, Paige Riggs, and Gino Faraci

Croatian Folk Songs and Dances for String Quintet      Warren Davidson (1961- )
Senjicu senjala
Gračanska polka
Kalendar
Gračanski drmeš|
Međmurje malo
Zagorski drmeš
——  INTERMISSION  ——

Croatian Folk Songs                                                                  Warren Davidson (1961-  )
Dobar večer dobri ljudi
Baroš, oj Barica
Cvetna mladost lepa si
Lepa Anka kolo vodi
Devetstopetnasto leto
Igrajte nam mužikaši

Mass in G Major, D. 167                                                           Franz Schubert (1797-1828)
Kyrie
Gloria
Credo
Sanctus
Benedictus
Agnus Dei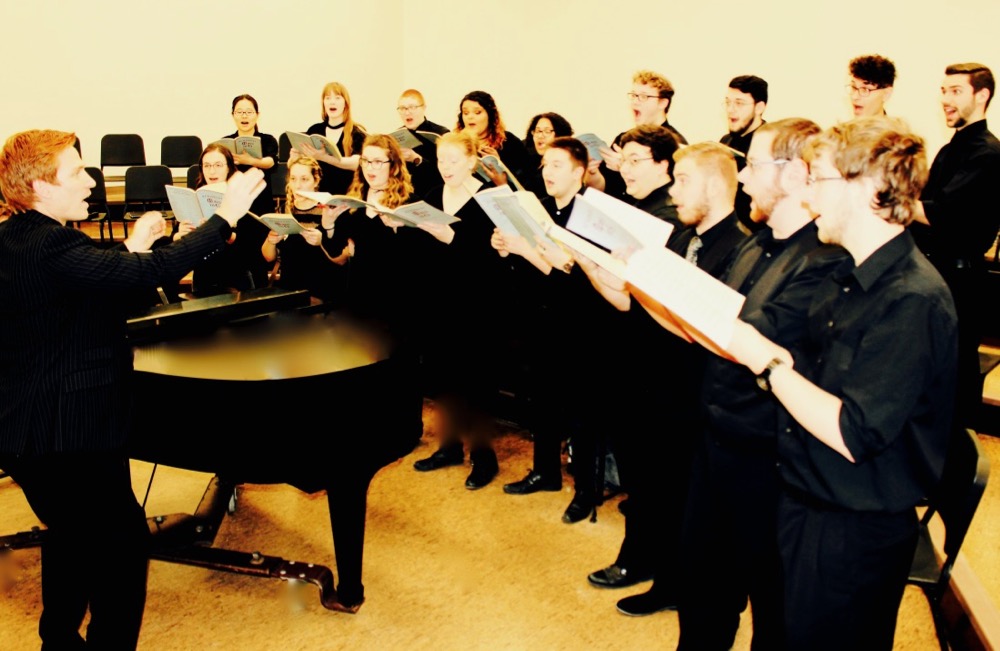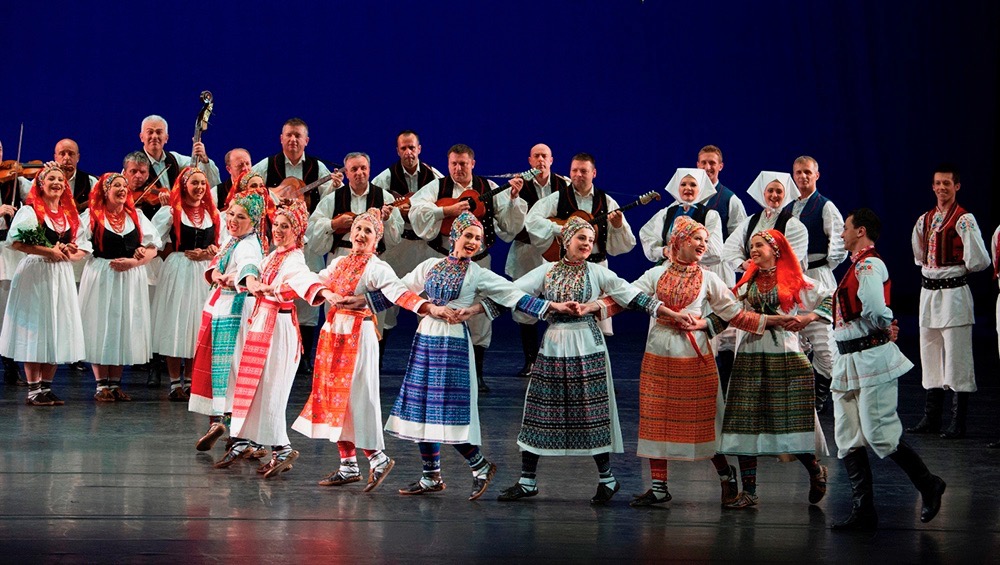 Schubert's gorgeous melodies and emotionally gripping music have captivated audiences for almost two centuries – and the sweet lyrical beauty of his Mass in G make this one of Schubert's most popular compositions.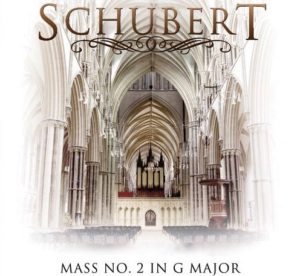 This concert features Schubert's beautiful religious work with other Austrian works from the classical and Romantic period side-by-side with traditional Croatian folk songs and dance music.
Austria and Croatia were closely connected for centuries. Croatia had been under the Hungarian monarchy from 1102 AD; when the Hungarian crown was merged with that of Austria in 1526, creating the Austro-Hungarian Empire, Croatia was ruled from Vienna. Croatia was part of the empire for nearly 400 years, including all of the music stylistic periods we call the Baroque, Classical, and Romantic eras. Austria was one of the most important centers for this music, and naturally the Austrian musical influence was felt in the major Croatian cities, but in the countryside, in the villages, traditional music and dance continued as it always had, regardless of who the political rulers were.
Violinist, conductor and composer, Dr. Warren Davidson, who will serve as the program host, has had a 40 year fascination with the music of Romania, Serbia, Poland and Croatia. Profoundly moved by his experience last May in Zagreb playing with the musicians of the Croatian National Folklore Ensemble, LADO, Davidson was inspired to arrange the beautiful traditional Croatian folk songs and dances on this program for chamber choir and string quintet.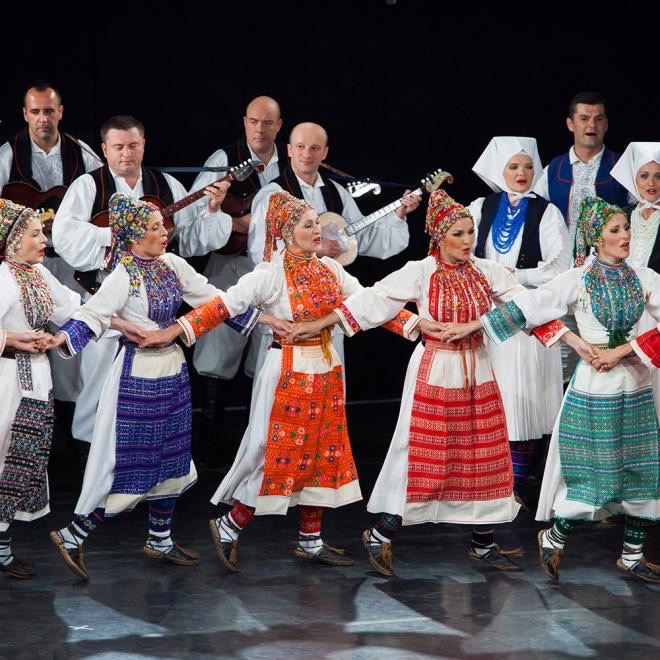 This concert features two lesser-known Austrian Classical composers who were close to the more famous Haydn and Mozart: Haydn's younger brother Michael, and Haydn's student Ignaz Pleyel. Michael Haydn was part of the musical establishment at Salzburg, where both Wolfgang Mozart and his father Leopold worked. He was a close friend of the Mozart family and, as modern scholarship shows, a powerful musical influence on the famous Amadeus! He wrote many symphonies – at least 42 – much church music, and chamber pieces for a variety of ensembles. The Divertimento in C is typical of Michael Haydn's chamber works in its clear textures and good humor.
Ignaz Pleyel was a favorite student of the older, more prominent Haydn brother, Joseph (often referred to as the "father" of both the symphony and the string quartet). Unlike Michael Haydn, who spent his entire professional life in Salzburg, Pleyel had an international career. Fresh from triumphs in the concert life of London he established himself in Paris, where he founded a successful publishing house and a profitable piano factory!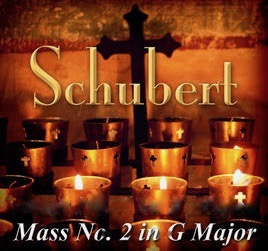 Schubert's early Mass in G-Major has always been a favourite with musical experts and laymen alike. The key of G Major was particularly convenient for Schubert and was the most traditionally folksy key of his masses.  The extraordinary effects of Schubert's intense sacred work are mainly found in its simplicity and in the modest, personal experience of religious contemplation that it offers.
Schubert was occupied with the composition of music for the church from his 15th year until the end of his life. In volume his sacred output falls only slightly short of Mozart and greatly exceeds that of Beethoven.
Schubert attended mass regularly as a child and probably continued the practice into his adulthood, especially while living with or visiting his family. As with other areas of his personal life, direct evidence concerning Schubert's religious beliefs is hard to come by. At times he found it difficult to accept what he saw as the harsh and dogmatic aspects of the Catholic Church, often challenging the established views of the church.
Nevertheless, In an 1824 diary entry he wrote that 'It is with faith that man first enters the world. It comes long before reason and knowledge, for to understand something one must first believe something … Reason is nothing other than analysed faith'.
Whether or not Schubert evolved a Christian humanism, his involvement with theological questions seems to have been an important theme of his creative life.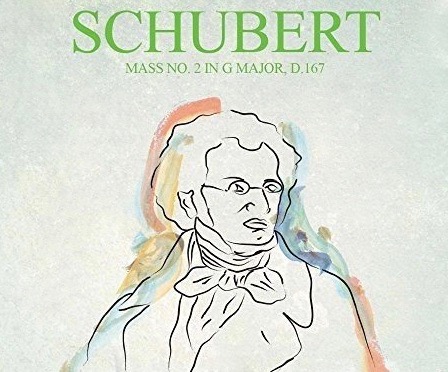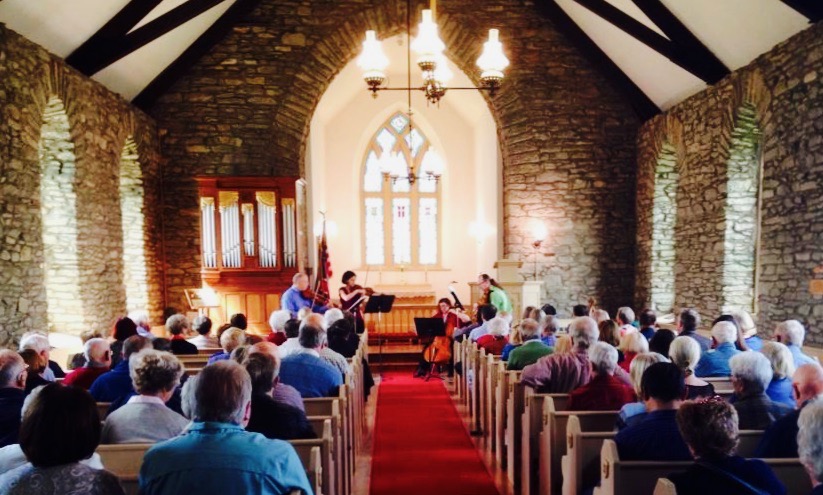 Academy Chamber Ensemble
Warren Davidson and Leah Givelber, violin
David Sinclair, viola
Paige Riggs, cello
with guest Gino Faraci, bass
The Academy Chamber Ensemble in its seventh season presents concerts focused on the great classical chamber music tradition in venues in the greater Pittsburgh Region, including  Old St. Luke's Church in Carnegie and Central Presbyterian Church in Tarenturm, PA, and Slippery Rock University, among others. Repertoire also includes musical rarities and contemporary works. Ensemble leader Dr. Warren Davidson serves as program host and provides commentary on the composers and their music which explores the surprising connections between pieces and people. Dr. Davidson also arranges for the group, including the Croatian Songs and Dances for String Quintet and chorus on this program.
The ensemble consists of leading players from the Pittsburgh area, many of whom are faculty members at colleges and universities who have performed all over the US, Europe, and Asia. Ensemble members hold advanced degrees from some of the nation's finest music programs, including the Eastman School of Music, the Cleveland Institute of Music, and the Jacobs School of Music at Indiana University.

Dr. Warren Davidson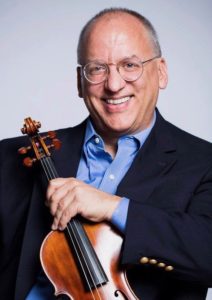 Violinist Dr. Warren Davidson is active in a wide variety of musical roles. He has served on the faculty of Slippery Rock University since 2001, teaching violin and viola lessons, conducting the SRU orchestra, and teaching courses in music theory and music history. He is concertmaster of the Westmoreland Symphony and the Academy Chamber Orchestra and music director of the Pittsburgh Civic Orchestra. He has an extensive background in chamber music ensembles including the prize-winning Aramis Quartet and the Slippery Rock Trio.
Dr. Davidson's musical interests range far beyond classical violin, with a special emphasis on folk music of the Balkan countries. Dr. Davidson earned a B.A. cum laude in Philosophy and Psychology at Duquesne University before turning to full-time violin study; his principal violin teachers were Alan Grishman and Efim Boico. He completed an MM in violin at Duquesne, an MA in Theory and Composition at the University of Pittsburgh, a Certificate of Advanced Studies in Chamber Music at the University of Wisconsin-Milwaukee, and a Doctor of Musical Arts degree at West Virginia University where he was granted a Swiger Fellowship.
Leah Givelber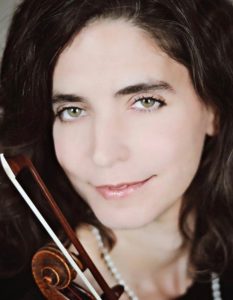 Leah Givelber began studying the violin at age five. She earned degrees in violin performance at New England Conservatory and the Eastman School of Music. Her teachers include Masuko Ushioda, Charles Castleman, and Julia Bushkova.
In Boston, she performed with the Boston Philharmonic Orchestra and the Boston Modern Orchestra Project. Leah plays with many groups in the Pittsburgh area including the Pittsburgh Opera and Ballet Orchestras, the Academy Chamber Orchestra and the McKeesport Symphony, where she is concert master.
A dedicated and accomplished Suzuki teacher, Leah has taught violin at the Center for Young Musicians from 2000 to the present, served as chair of the violin department from 2003-2006, and has been President of the school since 2009. During her time at the Center for Young Musicians, Leah has prepared students to perform with the Pittsburgh Symphony, at the White House, on the Saturday Light Brigade radio show, and collaborated with local composers and the Pittsburgh Chamber Music Society. She lives in Squirell Hill with her husband Burkhardt Reiter, and their daughter, Josephine.
Dr. Paige Riggs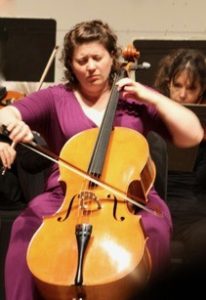 Cellist, Dr. Paige Riggs, grew up in the Boston area and moved in Pittsburgh in 2002.  She holds degrees from the Eastman School of Music, Indiana University (Bloomington), and the State University of New York at Stony Brook, where she was awarded a doctorate of musical arts in 2000. Recently appointed to teach at the music department at Slippery Rock University, she has also served on the music faculties at the University of Virginia and Lawrence University in Appleton, Wisconsin.  Her major teachers include Paul Katz, Janos Starker, and Timothy Eddy.
Dr. Riggs has been principal cellist and soloist at the Shenandoah Valley Bach Festival since 1999, and performed and taught for many years at the Eastern Music Festival in Greensboro, North Carolina.  She has been a guest artist at numerous music festivals and concert series including the Music on the Edge Series in Pittsburgh, the Foothills Music Festival in Winston-Salem, North Carolina, the Garth Newel Music Festival in Warm Springs, Virginia, the June in Buffalo Festival in Buffalo, New York, and the Embassy Concert Series in Washington, D.C.  While a student she received fellowships from the Spoleto Music Festival, the Bach Aria Festival, and the Tanglewood Music Center, which awarded her the C. D. Jackson memorial prize in 1997.  She has performed as principal cellist of the Pittsburgh Ballet Orchestra and currently holds that position in the Westmoreland Symphony Orchestra and the McKeesport Symphony.  Dr. Riggs lives with her husband and two daughters in Mt. Lebanon, Pennsylvania.
David W. Sinclair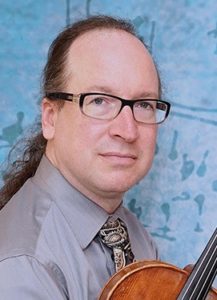 David W. Sinclair is a native of Western Pennsylvania, and was largely self-taught before beginning his undergraduate work. He received a Bachelor of Music with distinction in viola performance from the Eastman School of Music and holds a Master of Music and Artist Diploma in viola performance from Duquesne University.
Mr. Sinclair is currently the principal violist with the Westmoreland Symphony Orchestra in Greensburg, PA, in addition to his work as a chamber musician. He has appeared with the Pittsburgh Opera, Pittsburgh New Music Ensemble, Heidelberg Schlossfestespiele Opera Orchestra, Academy Chamber Orchestra, Erie Philharmonic, Butler Symphony, Johnstown Symphony, Altoona Symphony, McKeesport Symphony, Youngstown Symphony and the Wheeling Symphony among other groups. He taught viola and violin at the Westmoreland Suzuki School of Music for several years and was also the Music Director of the Westmoreland Junior Strings, the Seton Center String Orchestra, and the Westmoreland Youth Symphony String Ensemble. Currently he is the Music Director of the newly formed Seton Strings ensemble. He was also the Violin/Viola faculty for the Waldorf School of Pittsburgh. In addition, Mr. Sinclair spent eight years as the viola coach of the Greater Erie Youth Symphony Orchestra and accompanied them on a successful tour of Italy.  He has been on the faculty of Seton Hill University as adjunct instructor of Violin and Viola since 1999. Mr. Sinclair lives in Butler, PA with his wife.
Gino Faraci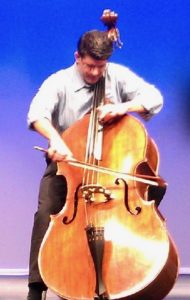 Gino Faraci is a freelance double bassist, teacher, and chamber music impresario living in Pittsburgh, Pennsylvania. Prior to moving to Pittsburgh in 2005, Gino served as the assistant principal bass for the Eastern Connecticut Symphony Orchestra and performed with numerous orchestras in the northeast including the Connecticut Grand Opera Orchestra, Binghamton Philharmonic, Ridgefield Symphony, Orchestra of New England, and Norwalk Symphony. He was a member of the Verbier Festival Orchestra in Switzerland from 2001 to 2004 performing internationally in Europe, Asia, and South America under the direction of conductors James Levine, Charles Dutoit, Wolfgang Sawallish, Christoph von Dohnanyi, Paavo Jarvi, and Yuri Temirkanov. Gino performed with the Italian chamber ensemble Sinfonietta Umbria at Carnegie Hall and has played with renowned soloists Dimitry Sitkovetsky, Vadim Repim, and Lang Lang. He has performed chamber music at Caramoor and has played bass in several Off Broadway musical productions.
In 2010 Gino founded Classical Revolution Pittsburgh, an internationally recognized chamber music organization committed to taking music out of the concert hall and performing high quality classical music concerts in accessible venues such as bars, cafes, galleries, and public spaces. In recognition of his work with Classical Revolution Pittsburgh, Gino was featured in an article in the Pittsburgh Post Gazette for their "Person of Interest" column in April of 2012.
Currently, Gino is highly in demand as an orchestra and chamber music performer with ensembles such as the Pittsburgh Opera, Erie Philharmonic, Erie Chamber Orchestra, Southwest Florida Symphony, Albany Symphony, Chattanooga Symphony, Wheeling Symphony, Altoona Symphony, Westmoreland Symphony, Butler County Symphony and many, many more.
In addition to performing, Gino is a committed teacher. He is the orchestra director at Sewickley Academy, a co-educational college preparatory independent school in Sewickley, PA where he teaches strings at the elementary, middle, and high school levels. He has been a double bass coach for the Pittsburgh Youth Pops Orchestra, Bridgeport Youth Orchestra, Manhattan School of Music Preparatory Division, and maintains a private double bass studio. Not limited to music, Gino is also a ski instructor at 7 Springs Mountain Resort where he teaches group and private lessons to skiers of all ability levels from beginner to expert.
Gino Faraci studied double bass with Timothy Cobb and Jeffrey Turner. He is a graduate of the Manhattan School of Music where he earned a Bachelor of Music degree in Double Bass Performance and Master of Music degree from the Orchestral Performance program. Beyond music, his favorite activities are running and skiing. Gino lives in the Regent Square neighborhood of Pittsburgh with his wife Tanya and daughter Nora.
Dr. Christopher Scott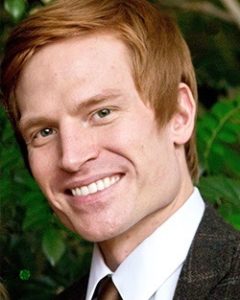 Dr. Christopher Scott, baritone, serves as Assistant Professor of Music at Slippery Rock University, where he directs the Chamber Singers and Opera Performance and teaches a voice studio and other music courses.  He completed his Doctor of Musical Arts degree at the University of Cincinnati's College-Conservatory of Music where he studied voice with Tom Baresel and taught a voice studio of Music Theater majors.  He completed a Masters Degree at the same institution. Before coming to SRU, Chris served for three years as Artist in Residence at Augustana College in Rock Island, IL where he directed the Wennerberg Men's Chorus and taught a voice studio.
As a professional baritone Chris has sung with Pittsburgh Festival Opera, Resonance Works, Microscopic Opera, Des Moines Metro Opera, Cincinnati Opera, Quad City Opera, the Binghamton Philharmonic, and the Landesbühnen Sachsen Theater.  He is happy to be here today collaborating once again with the fine musicians of the Academy Chamber Ensemble.
Slippery Rock University Chamber Singers – Spring 2018

The Slippery Rock University Chamber Singers is an elite chamber choir consisting of approximately 30 singers who share a love for singing and being part of an excellent ensemble choral experience. Chamber Singers are also in the SRU Concert Choir, which performs all types of music, from the Renaissance to 21st century, from classical to jazz.  The Chamber Singers, however, perform challenging repertoire with a greater emphasis on a capella music and modern music by living composers. The Chamber Singers tour each fall, perform for numerous on-campus special events, and have completed recently a CD recording project of Christmas-themed choral music.
The larger SRU Concert Choir, consisting of 60-70 music and non-music majors, performs two concerts each semester in addition to off-campus performances for the community and outreach events at local and regional high schools. The group has performed the Mozart Requiem in Pittsburgh, presented at the 2011 Pennsylvania Music Educators Association (PMEA) Annual Conference, at traveled Carnegie Hall in New York City, as well as performed on programs with the SRU Wind Ensemble and the Butler County Symphony.
Sopranos
Jenn Foster, Sophomore – Music Education    Pittsburgh, PA
Marie Helstrom, Senior – Music Education, Music Therapy    Langhorne, PA
Mizuho Ishiguro, Senior – Psychology    Shiga, Japan
Jacqui Rush, Sophomore – Music Therapy    Quakertown, PA
Altos
Hannah Floyd, Sophomore – Music Therapy    Sheffield, OH
Maevon Gumble, Second year graduate student – Master of Music Therapy    Honesdale, PA
Charity O'Donnell, Sophomore – Music Therapy    Butler, PA
Lindsey Stank, Sophomore – Music Therapy    Williamsport, PA
Kayla Terry, Freshman – Music Therapy    Waynesboro, PA
Tenors
Noah Reed, Freshman – Theatre     Butler, PA
Ben Snyder, Junior – Music Education, Music Performance    Titusville, PA
Kyle Steinle, Freshman – Communications, Music    Cranesville, PA
Chase Upchurch, Junior – Music Education     Titusville, PA
Basses
Austin Cornelius, Sophomore – Music Education    Industry, PA
Simon Glatt, Freshman – Music Education    St. Marys, PA
Frank Paden, Junior – Digital Media Production    Brookville, PA
Daniel Sedor-Franzak, Freshman – Music Therapy    Bethel Park, PA
Nathan Turley, Senior – Music Education    Prospect, PA