Lincoln Hall
42 South Palmer Street
Foxburg, PA 16036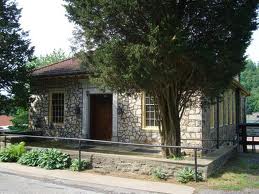 Lincoln Hall is the main venue for most of ARCA's performances. It is located on the second floor of the Foxburg Free Library, which was built in 1909. Meticulously restored to its original condition by Dr. Arthur Steffee, it boasts the original hand-painted canvas backdrop of an actual scene downstream on the Allegheny River.  A glorious 7 foot Steinway graces its stage.
It also is the home of the McKissick Mighty Wurlitzer Theatre Organ, fully functional after a loving restoration by Paul McKissick. With a maximum seating capacity of 120, listeners can enjoy intimate performances with warm acoustics and unobstructed sight lines.
Seating is unassigned – first come, first served.
Memorial Episcopal Church of Our Father
110-136 Church Road (off PA Route 58)
Foxburg, PA 16036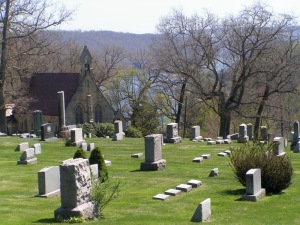 Each year, this architectural gem, which sits above Foxburg, is the perfect setting for the resounding sounds of our annual Pittsburgh Symphony Brass Christmas season performance.
The church was built and dedicated in 1882 and given to the Foxburg community by the Fox family, in loving memory of deceased members of their family, including Sarah Lindley Fox who was only twenty-six. 
The church building has gained national recognition as one of the finest examples of architectural design in the region, with its incorporation of native ash wood and sandstone from Pennsylvania and Ohio. It is reported that Mrs. Samuel M. Fox sketched the lines of the church from memory of a church she saw in England. The wooden ceiling is shaped like a nave of a ship with curved rafters descending down to the stone walls. The beautiful stained glass windows created in this country were replicated from the windows in the church in England. It offers 110 people a memorable listening experience.
Seating is unassigned – first come, first served.
For the December concert of the Pittsburgh Symphony Brass, parking will be in the AC Valley Medical Center, opposite the AC Valley Schools, up the hill from the church, one-half mile, on route 58.  Shuttle service to the church will begin an hour before the performance, at 6:00 PM.
Allegheny-Clarion Valley High School Auditorium
776 State Route 58
Foxburg, PA 16036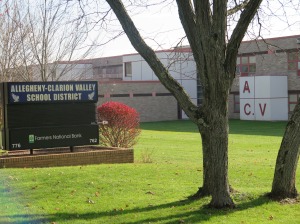 Our partnership with the AC Valley Schools is a critical part of our mission in providing additional arts education activities to the students and parents of our under-served region. Through this alliance, we are able to present some performances in the high school auditorium, with a seating capacity of 350 and the technical equipment to support stage lighting and sound requirements.
Two fine examples of events in this space include the entire Pittsburgh Youth Symphony Orchestra and the internationally acclaimed Attack Theatre, Pittsburgh's innovative dance company.
Seating is unassigned – first come, first served.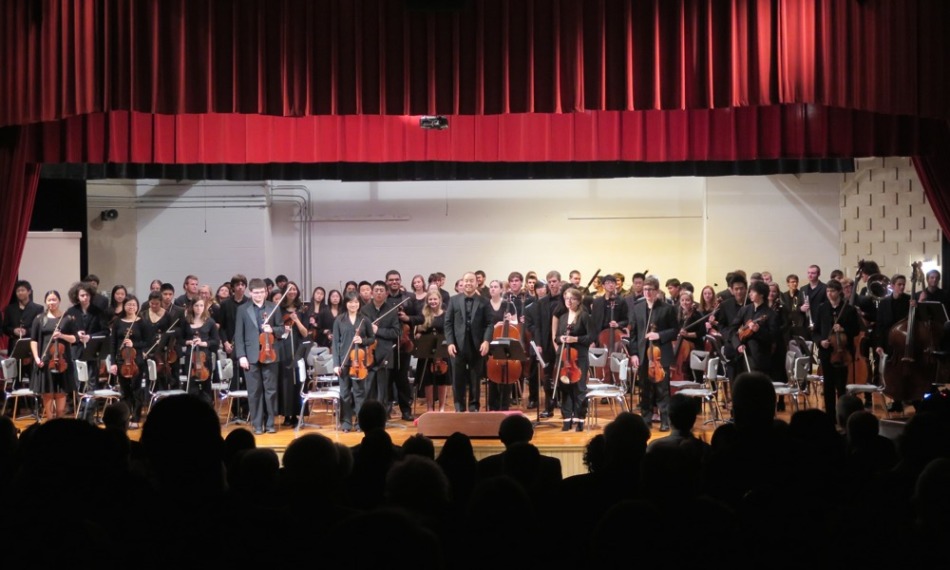 RiverStone Farm
352 Foxview Road
Foxburg PA 16036

One of the largest privately owned estates in Pennsylvania, RiverStone Farm is located at the confluence of the Clarion and Allegheny Rivers in Foxburg, Pennsylvania.  The scenic and stately estate is renowned for its breathtaking views and remarkable craftsmanship.  Originally owned by the prominent Fox family of Philadelphia, descendants of George Fox, the founder of the Quaker religion, RiverStone has been lovingly restored by Dr. Arthur and Patricia Steffee.
For five years, ARCA presented the popular Scottish Festival at the picturesque RiverStone Farm, featuring Scottish athletic competitions, soccer clinics, sheep dog demonstrations and Scottish dogs agility and obedience shows.  In 2013, ARCA presented the internationally acclaimed Scottish rock band, Big Country, in an outdoor concert at RiverStone Farm. Continuing this popular outdoor concert format, in August, 2014 ARCA presented the DePue Brothers Band, a nationally acclaimed "grassical" group, performing a fusion of classical, rock and bluegrass in the scenic beauty of RiverStone Farm.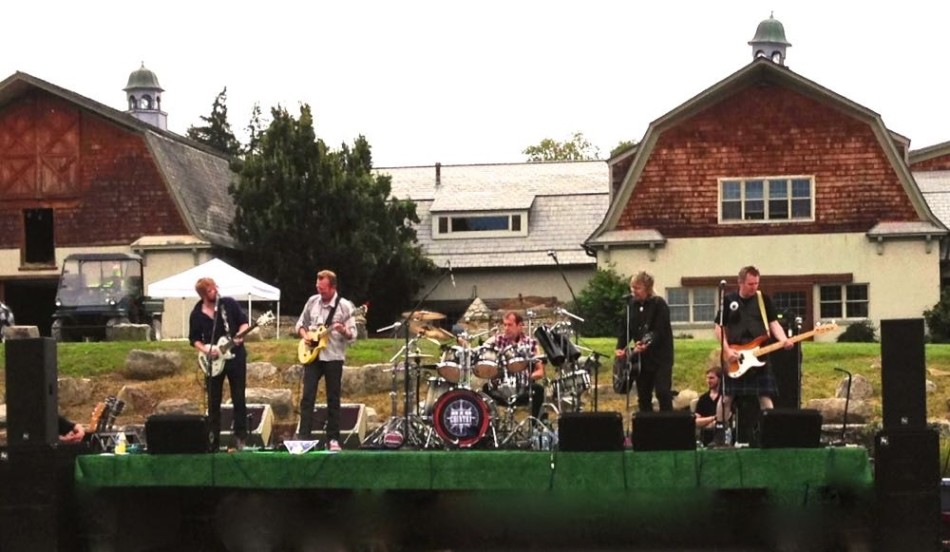 In 2015, the rhythm and groove recording artists, Water Seed, and international guitar virtuosos, Loren and Mark, will perform out door concerts on the grounds adjacent to the H Barns with a panoramic view of the scenic beauty of the countryside.  Seating is in the outdoor arena and concert goers bring lawn chairs or blankets and picnics.  Concerts are RAIN or SHINE, since they can be moved inside to the olympic sided indoor arena in case of inclement weather.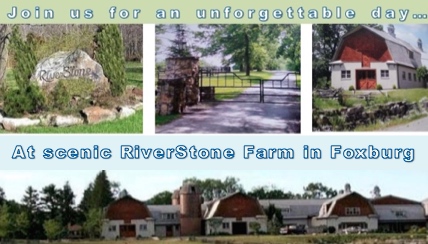 After the August 16, 2015 concert of Loren and Mark, ARCA will hold its annual Membership Picnic – Pig Roast and Dance – in the event center in the H-Barns.  Anyone wishing to become a member, may click here or call 724 659-3153.

The Crawford Center
511 Hill Street
Emlenton, PA 16373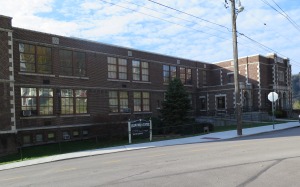 Building bridges among our communities along the Allegheny River brings vital energy and attention to the region. That purpose is served by presenting events in this 520-seat auditorium with excellent acoustics in a converted 1928 era school building.
With this seating capacity, ARCA is able to attract its largest audiences with diverse performances ranging from the River City Brass to a Beatles Tribute.
There's more that links us together than just the beauty of the river valley.
Seating is unassigned – first come, first served.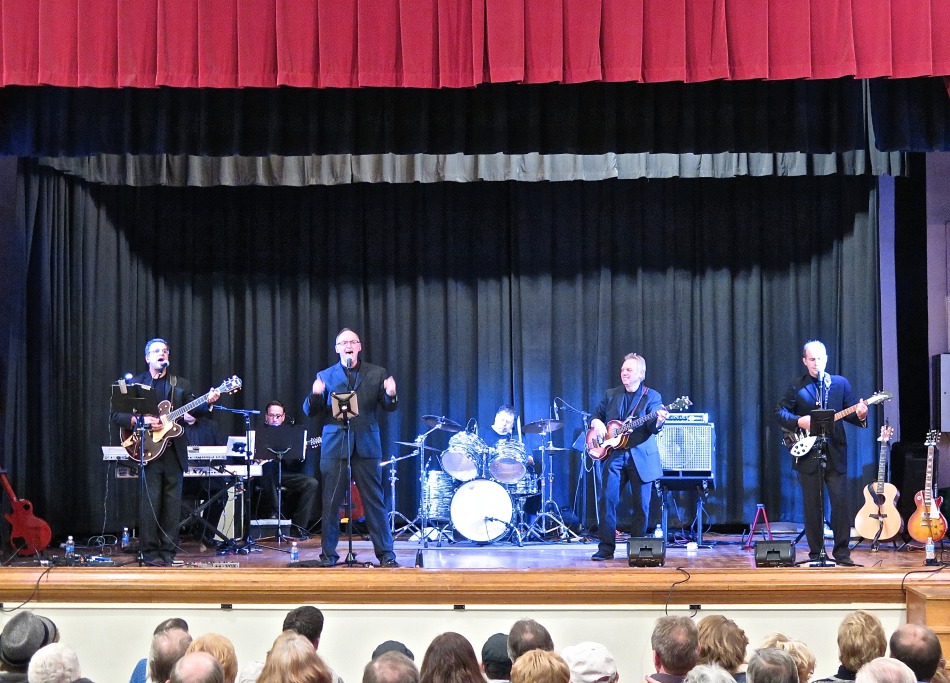 Emlenton United Methodist Church
1303 Kerr Avenue
Emlenton, PA 16373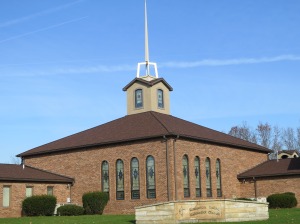 Located 2 miles above Emlenton in a serene setting, Emlenton United Methodist Church's Sanctuary allows 210 attendees to experience the resonance of this vaulted space. Ample parking and a one-level floor plan provide easy access to the building. In a new partnership with the church, the Three Rivers Ringers, an excellent professional handbell choir from Pittsburgh, will make their debut in this region during the 2014 Holiday season.
Seating is unassigned – first come, first served.