Peter Kope
Attack Theatre Artistic Director
Attack Theatre
Dance Company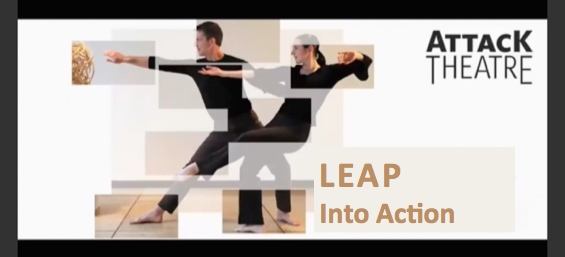 The impulse to move and respond to rhythm is deeply imbedded in our cultural DNA.  Experience the joyous power of imagination and movement as the internationally acclaimed dance company, Attack Theatre, brings their exciting creativity to the universal language of dance as they portray the impulse to Leap Into Action on Thursday, March 26 at 7:00 PM in Foxburg's Allegheny-Clarion Valley High School Auditorium.  
Enjoy having an inside view of the the artistic creative process as Co-founder and Artistic Director Peter Kope and company dancers extend their camaraderie on stage to the audience and give you A Look Behind the Curtain.  You'll be inspired and amazed as the athletic dancers create exciting lifts and leaps using weight, balance, momentum, and even ladders and tables! In this fun-filled and interactive glimpse into the boundless creativity of dance, you'll recognize the different forms of inspiration that provide the impetus for modern dance… and leave with a kick in your step and your spirits leaping for joy.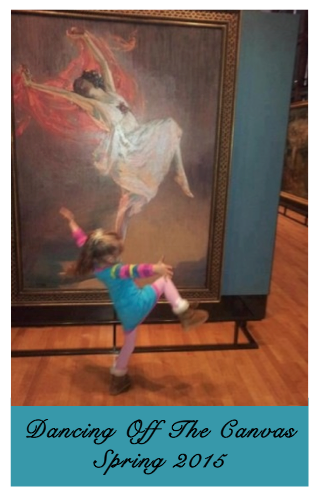 ARCA is utilizing the universality of dance, so popular in the media with "Dancing with the Stars", to attract a new and larger audience for the arts in the community and the region.  Leap Into Action is part of "Dancing Off the Canvas", ARCA's Community and Educational ArtReach Program presented in partnership with the AC Valley Schools.  
On March 24, 2015,  Pittsburgh's celebrated and seasoned arts education teaching artists from Attack Theatre, will present morning workshops for AC Valley students and a group of Gifted and Talented Students from 12 area schools as well as an afternoon assembly performance of Leap Into Action for AC Valley 7-12 students.
The program is designed to provide students and adults in the greater Allegheny-Clarion Valley Region an opportunity to experience the awe and wonder of a superlative live dance performance by an internationally acclaimed dance company, Attack Theatre, not normally possible outside of larger city settings.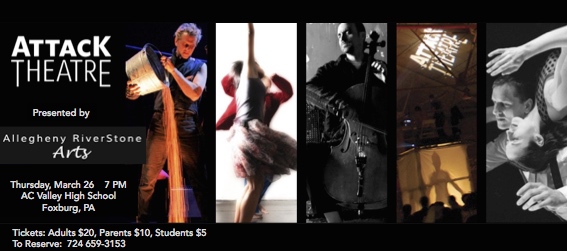 Nationally acclaimed for their innovative arts education residencies in dance and the visual arts, Attack Theatre is THE quintessentially ideal partner in presenting ARCA's "Dancing Off the Canvas" arts education residency program at AC Valley Schools – and they are based right here in western Pennsylvania.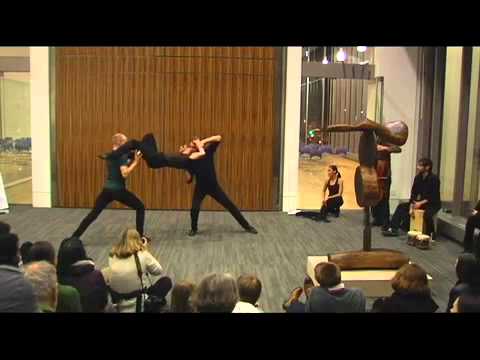 Attack Theatre in its twentieth season has a long history of making connections between dance and the visual arts.  For many years they have been creating multidisciplinary work that blurs the lines between visual art, performance art, and traditional dance.  Working in museums, galleries, installations and site-specific public works of art, Attack Theatre also has developed a method of involving students and audiences in the creation of new work that complements existing sculpture, paintings and installations.
In ARCA's Educational ArtReach workshops at AC Valley, both students and artists will respond to works of art.  Students will react to form, color, composition, and dance to create a movement dialogue with dancers – ultimately resulting in a finished choreographed piece.