Andor Paposi-Jobb
Painter and Teacher

AUTUMN COLORS – PLEIN AIR PAINTING RETREAT
MITCHELL PONDS INNE, NINEVAH, PA
October 10-13, 2016
with
ANDOR PAPOSI-JOBB, PAINTER AND PROFESSOR EMERITUS,
CLARION UNIVERSITY OF PENNSYLVANIA DEPARTMENT OF FINE ARTS
Presented in cooperation with Allegheny RiverStone Center for the Arts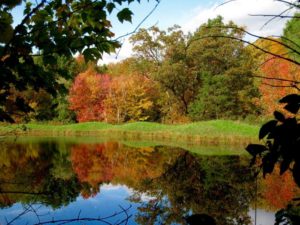 If you are longing to escape to the tranquil countryside this fall and revel in the beauty of western Pennsylvania's autumn colors, while acquiring instruction that further develops your artistic skills – then the Plein Air Painting Retreat is for you from October 10 – 13 when the foliage is in full color!
Every artist relishes the opportunity to paint outside in the midst of a scene which speaks to their creative spirit. Particularly in autumn, it is an artist's special joy to capture the vivid tones and special light this vibrant season brings.
Renew your artistic spirit and be inspired by sixty acres of serene countryside with ponds and glorious vistas at Mitchell Ponds Inne.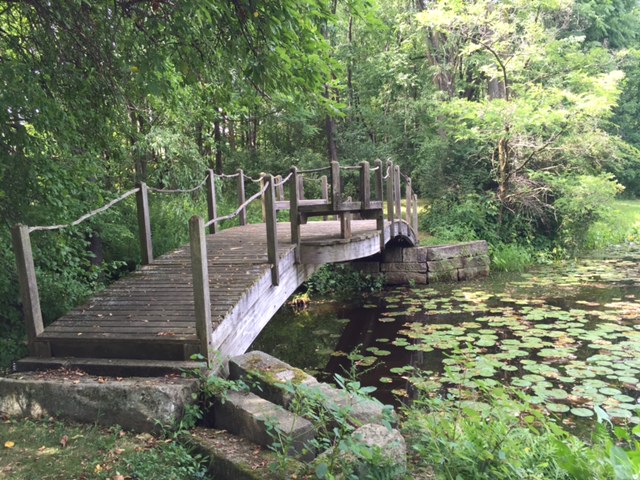 The country elegance of seven bedrooms (some available for double occupancy) are reserved exclusively for Retreat artists in two 1800's era buildings – The Carriage House and a Victorian era farmhouse.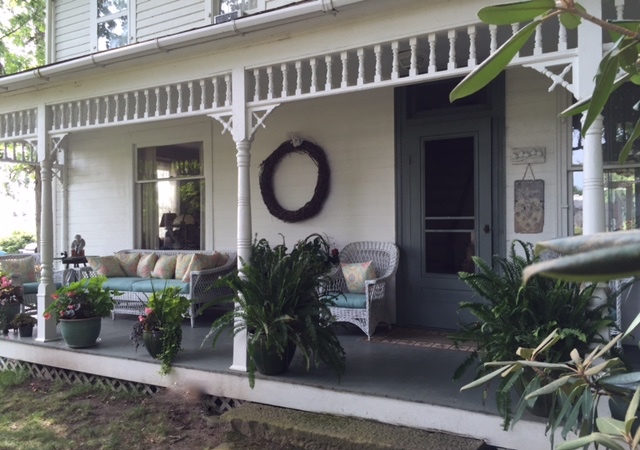 Ten bountiful and delicious meals are included in the price of the charming and up-to-date accommodations. All rooms are air-conditioned and non-smoking, most have private baths, and some have kitchenettes, living rooms, porches and parlors. Paint all day and refresh yourself in the rustic, gracious serenity created by Mitchell Ponds Inne owner, Mary Ann Moulin.
Full information on accommodations follows with rates.  To make a reservation for accommodations for the Autumn Colors – Plein Air Painting Retreat at MITCHELL PONDS INNE, contact Mary Ann Moulin at 814-797-1690.  www.mitchellponds.com   Click here for Patricia Sheridan's article in the Pittsburgh Post-Gazette on Monday, October 3.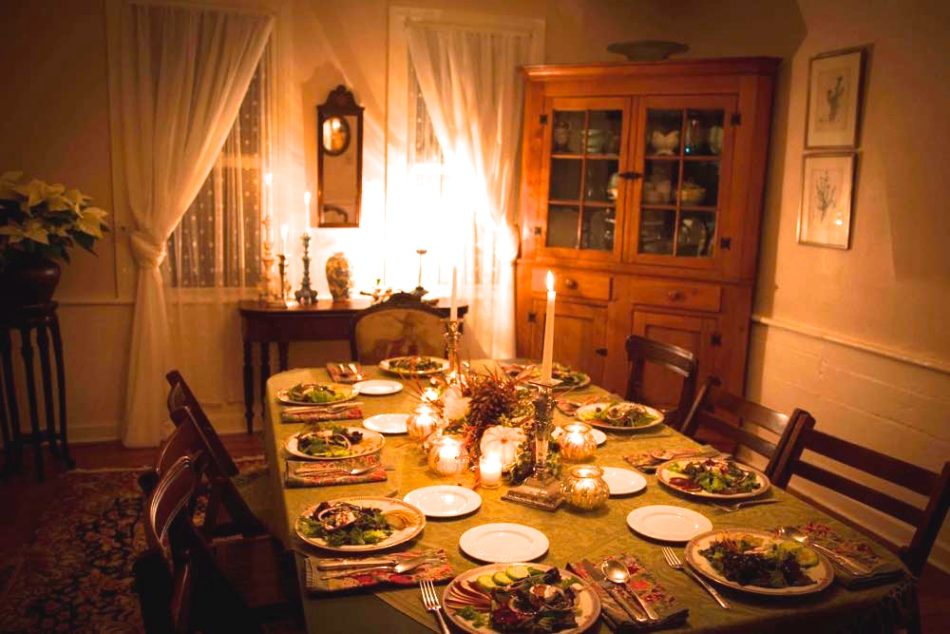 The instructor for The Retreat is the internationally acclaimed landscape artist and portraitist, Dr. Paposi-Jobb.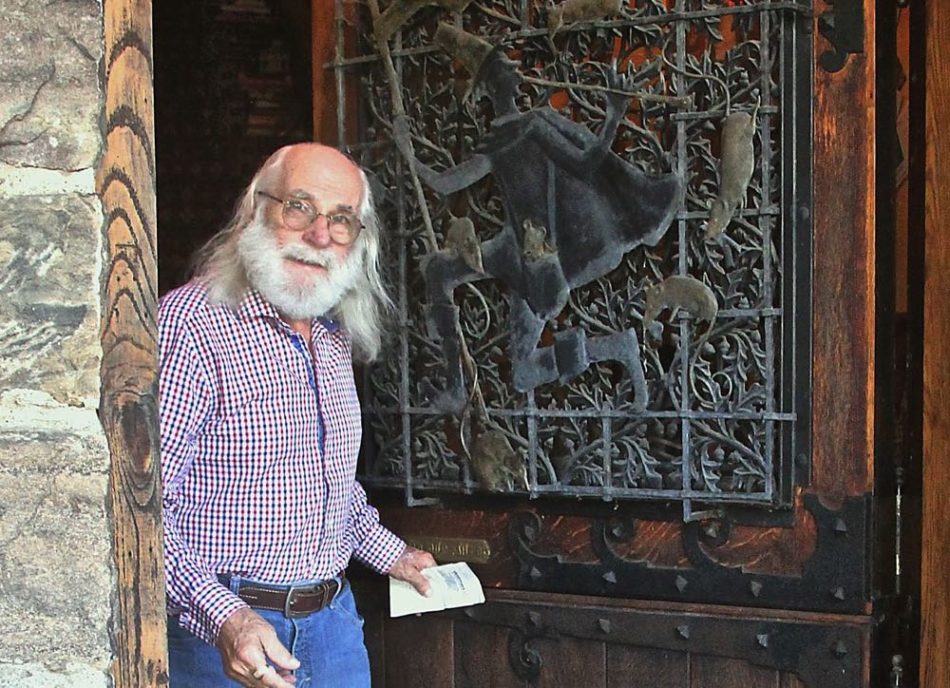 Artists may choose as their primary medium either oil, watercolor or acrylic. Techniques will be demonstrated and there will be demos in all three mediums, instruction at all levels as needed, critique and lots of painting time. Class time will be structured, yet open enough to accommodate the artistic spirit!  All levels are welcome and encouraged to attend.
Prior to enrolling, Dr. Jobb asks that each artist contact him for a private phone conference to discuss preferred media, supply list, goals and questions. Please contact Andor Jobb directly at 412-894-8749 to register for the event.
The cost of the Autumn Colors – Plein Air Painting Retreat is $275, which includes twenty hours of instruction and additional discussion and consulting time from Dr. Jobb.  Payment is to be paid to Dr. Jobb on the first day of the Retreat. There will be no refunds for missed classes.  Full information on accommodations below.
ABOUT DR. ANDOR PAPOSI-JOBB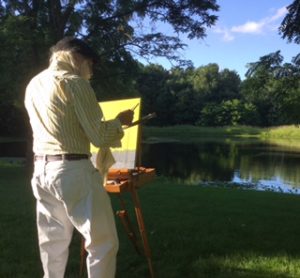 Internationally renowned for his skills as both a landscape artist and portraitist, Dr. Andor Jobb brings to his teaching a panoply of rich artistic and human experiences.  He was born in 1934 in the Village of Papos, Magyarorszag (Hungary). He spent his early years in Budapest, and while a student at that city's prestigious Applied Art Academy, he fought in Hungary's famous 1956 Freedom Fight. When his beloved country's bid for freedom failed, he escaped by hiking over the border into Austria and immigrating to the United States.
Dr. Jobb attended Kent State University in Ohio and received his BFA and MA from that institution. He served as a Professor of the Fine Arts at Clarion University of Pennsylvania until his retirement in 1991. From 1991-93 he was a Professor of Fine Arts at the Miskolc University in Hungary, and after returning to the USA continued his career as a professional artist. Andor continues to teach painting on a private basis in his hometown of Emlenton, Pennsylvania.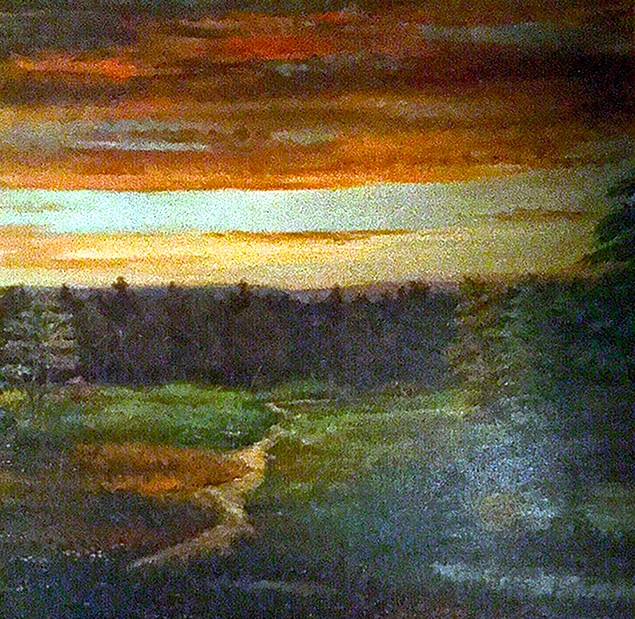 On Sunday, September 11, Dr. Jobb gave a seminar on landscape painting for an attentive and appreciative audience in Lincoln Hall in Foxburg, presented in cooperation with Allegheny RiverStone Center for the Arts.  Both Dr. Jobb and Jae Brown served on the founding Board of Directors of ARCA, and were instrumental in both developing and marketing programs in its formative years.  A beautiful portrait of ARCA founders, Dr. Arthur and Patricia Steffee photographed by Jae Brown and painted by Andor Jobb graces the walls of Lincoln Hall.
In his lecture, Dr. Jobb provided an analysis of the origin of artistic terms, defining them in a universal sense spanning thousands of years dating back to the ancient Sumerian civilization.
Several of Dr. Jobb's framed landscape paintings from his private collection were on display. Included were a painting of fireflies and one he made for his mother as a Christmas card at age 10.  Certainly Dr. Jobb was a precocious and extraordinary talented young artist from his early years, also as noted below in Andor's artistic statement about his introduction to plein air painting as a boy.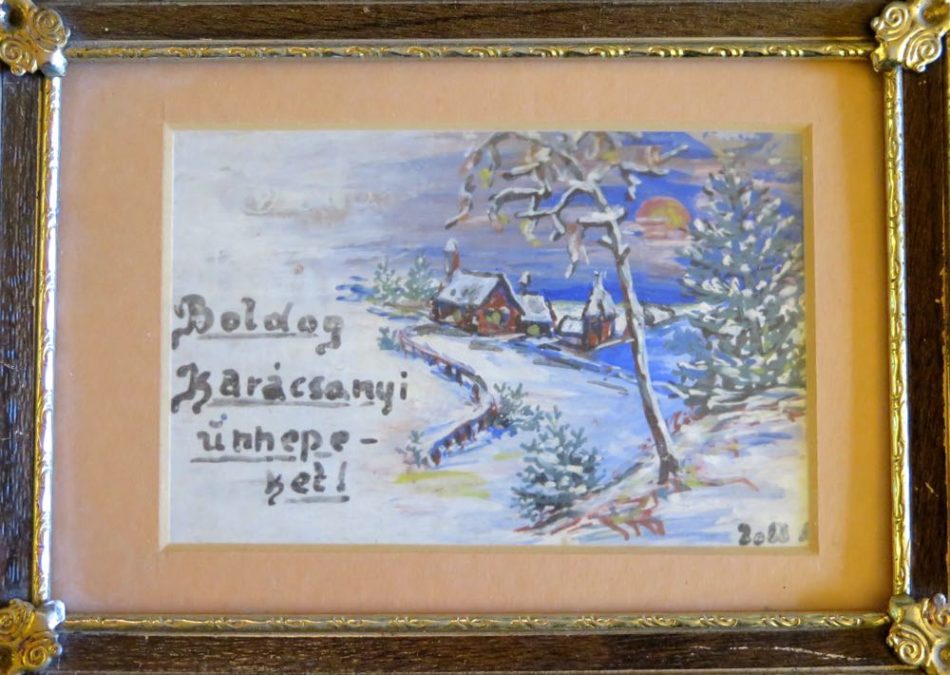 Dr. Jobb commented on several of his other landscape paintings shown in the "Jobb on Plein Air Painting" section and those of several of his students.  (See art work below by Dr. Jobb's student, Ray M. Forquer, world renowned for his landscapes depicting Civil War scenes.)
Jobb enjoys landscape painting as a form of recreation, but also finds the field of portraiture enthralling. In November of 2015 he was commissioned to portray Vladimir Putin in an oil portrait for Mr. Putin's closest friend. His many commissioned works – portraits and landscapes – are cherished works of art in many homes and institutions around the world.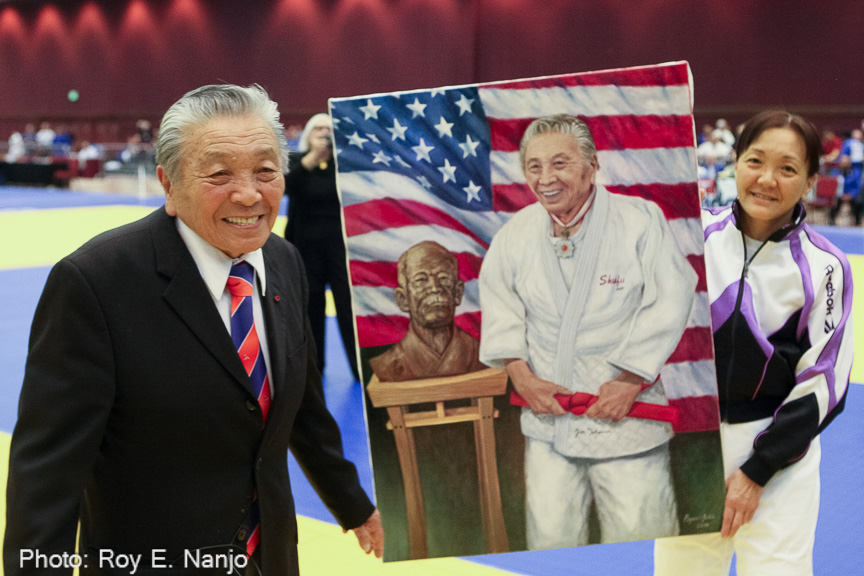 Andor has very recently undertaken a commission of 911 Hero, Jeremy Glick, a young judoka on United Airlines infamous Flight 93. Mr. Glick's brave final words, "Let's roll…." embody the courage and initiative found in judoka. The painting will be unveiled in November 2016 in Ft. Lauderdale.
However, most of all, Dr. Jobb enjoys teaching – his special métier.

Andor Job is very proud of his various past students who have become successful professionals.  One of Dr. Jobb's most renowned students is Ray W. Forquer, world famous for his landscapes depicting Civil War Scenes.  During Ray's first summer art class, Dr. Jobb would sit on a stool behind Ray as he painted, and tap him on the shoulder with a yardstick when he mixed the colors 'wrong'!  Below a Forquer watercolor from Andor Jobb's private collection and one of Forquer's Civil War renderings.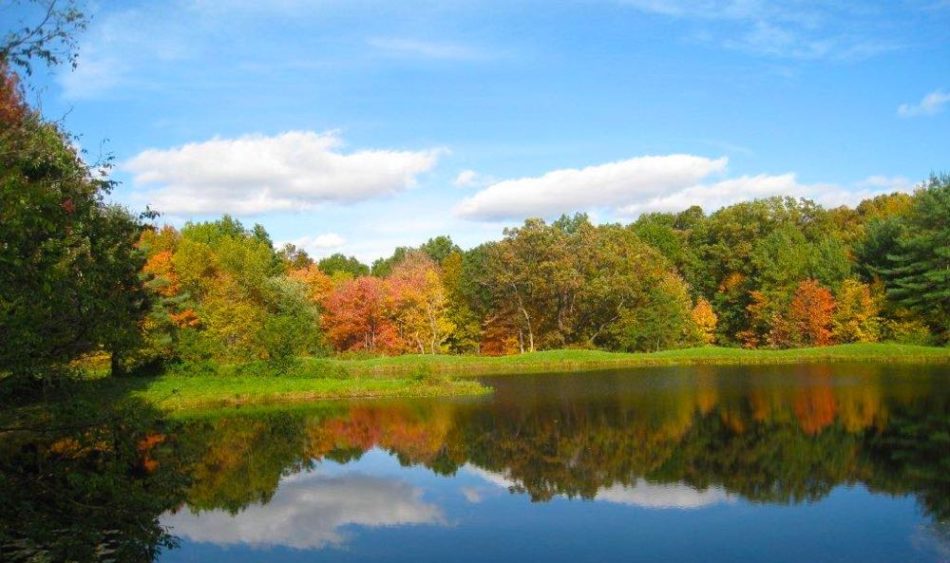 SCHEDULE & RETREAT/ACCOMMODATIONS RATES
PLEIN AIR AUTUMN RETREAT – OCTOBER 10-13, 2016
DAY-BY-DAY SCHEDULE
MONDAY – October 10th
Check In – 8-9:30 AM
Meet and Greet – 10 AM-12PM
Welcome Luncheon 12-1 PM
Class 1-5 PM
Dinner 6:30 PM in the Inne's Dining Room
NB: Mitchell's is BYOB, so this is your opportunity to enjoy those special wines from your collection in a celebratory setting.
At the Welcome Meeting each artist will introduce themselves to the group and take a tour of the grounds in order to select the scene they intend to portray. (NB it will be necessary to capture 'your scene' for constant reference. You may use your phone, tablet or digital camera.)
After lunch the assembled artists will receive the day's class that will include instruction regarding various techniques for presenting and blocking a scene. The artists will then set up at their chosen site and begin the creation of their painting.
TUESDAY AND WEDNESDAY*  – October 11-12
8:30 AM Breakfast
The artist's day starts with breakfast. (Coffee will be on hand each morning in the dining room from 7 AM for those who are early risers.)
Class 9 AM-12 PM
Luncheon -12 PM
Class 1-4 PM
On Wednesday 4-6 PM an informal sharing discussion with Andor and the group. Pointers for preserving, matting and framing will be shared.
Dinner 6:30 PM
THURSDAY – October 13th
8:30 AM – 'Goodbye' Breakfast
Class 9 AM – 1PM
Luncheon – 1 PM
The Retreat ends at 3 PM
INSTRUCTION FEES
Each student will be charged $275 for twenty hours of instruction and additional discussion and consulting time from Dr. Jobb.
This amount is due upon registration, to be paid to Dr. Jobb on the first day of the Retreat. There will be no refunds for missed classes.
Three Nights Single Occupancy Lodging w/Meals Included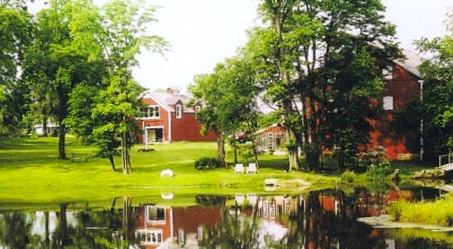 Rooms may be shared
, reducing lodging by 50%.   Meal fees would not be reduced. Double occupancy pricing is available upon inquiry.
Tax and gratuities are included in the above pricing.
All of the below Packages will be in addition to Dr. Jobb's fee for art classes.
PACKAGE   A 
Room with private bath, queen sized bed                        $330 + 218 = $548
& private exterior entrance
In the original carriage house
PACKAGE  B  
Room with private bath, twin beds                                $330 + 218 = $548
In the original carriage house
PACKAGES C & D
Two bedroom suite (queen bed) with integral
large living room, kitchenette and bath. Per room:          $420 + 218 =$638
In the original carriage house
PACKAGES E, F & G
Bedroom with antique full size bed and shared bath
in a private three bedroom Victorian house with              $225+218=$443
two parlors and lovely porches.
The above prices do not include Dr. Jobb's art instruction.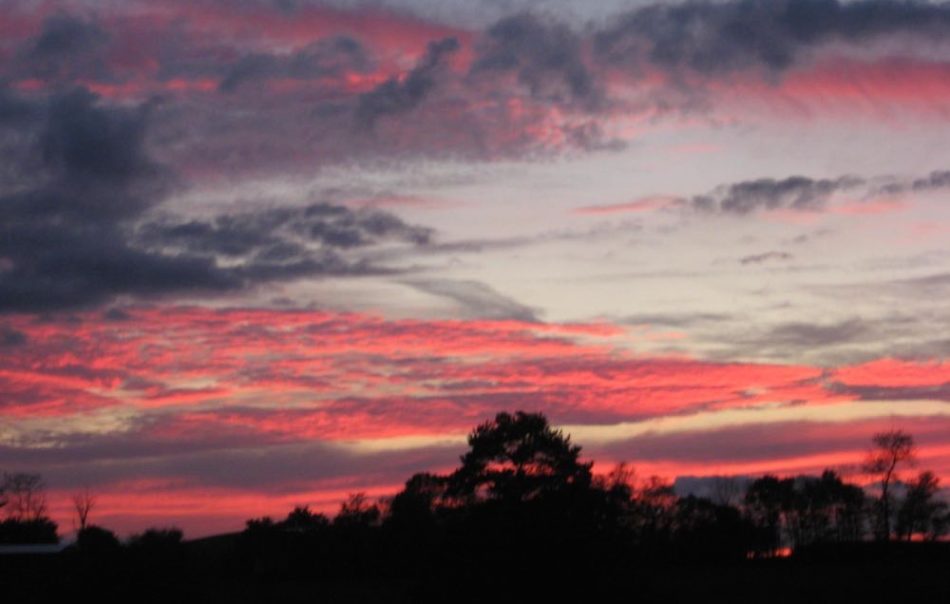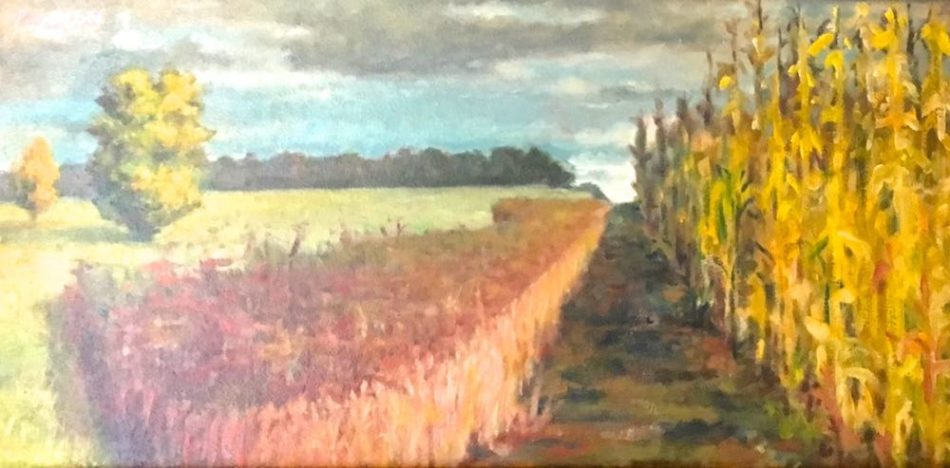 Andor Jobb's Artist Statement on Plein Air Painting
I was yet in kindergarten in the capital city of Budapest, Hungary, when on a group-outing I observed one of our teachers (male) set down nearby and set out his art supplies to paint his landscape…
I was so thoroughly taken by that that of all of my group-outing time I spent just watching him capturing that particular scenery, splashing water around as he cleaned his brushes often.  The other teachers did not mind my fascination and let me stay outside of the group activities.  In the mean time I wondered how a man could do what he was doing. Soon I found myself often at the chalkboard in the kindergarten rendering my own "compositions" of scenes…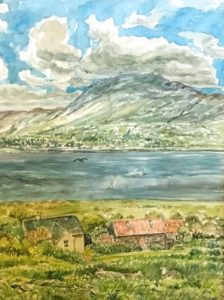 Time passed and I was in my second grade when on a beautiful day with my brothers and friends we went to swim in the Duna (Danube) river which was near to our apartment building. There I saw a man sitting on a small three-legged stool brushing in  wonderful colors onto a canvas in front of him fixed on an easel. I stopped and asked if I might watch. My brothers and the other kids urged me to continue on to the river, but I chose to stay behind and watch the man paint. I never knew colors existed like the ones progressively appearing on the painter's canvas… Next I begged my mother to provide me with paper and paint. I joined local libraries to access books with contained scenes and illustrations from which I could copy.
Then the hard times of WWII. were upon us and after the German's defeat, the Soviets occupied Hungary. I was like other children enrolled in the pioneer (soviet form of boy scouts) movement. Instead of going to church, we had to travel on the weekends across the country and even across the borders into other neighbouring countries to sing communist songs and praise the new soviet system. However I always took my art supplies with me and got behind and under trees to capture scenes that were available to me – rain or shine. The teacher comrades regularly let me do my art rendering because they ended up taking my pictures home with them. Occasionally on a longer trip  I was allowed to paint postcard size landscapes which I could mail home to my mother…
My painting of scenes never stopped, only enriched by painting portraits of Marx, Engels, Lenin, Stalin and the Hungarian communist Prime Minister Rákosi…
Regardless of the place, the scene, the times, and the life's conditions the beauty of mother-nature surrounds me and us, from which one cannot escape…