Sandro Leal Santiesteban
Violin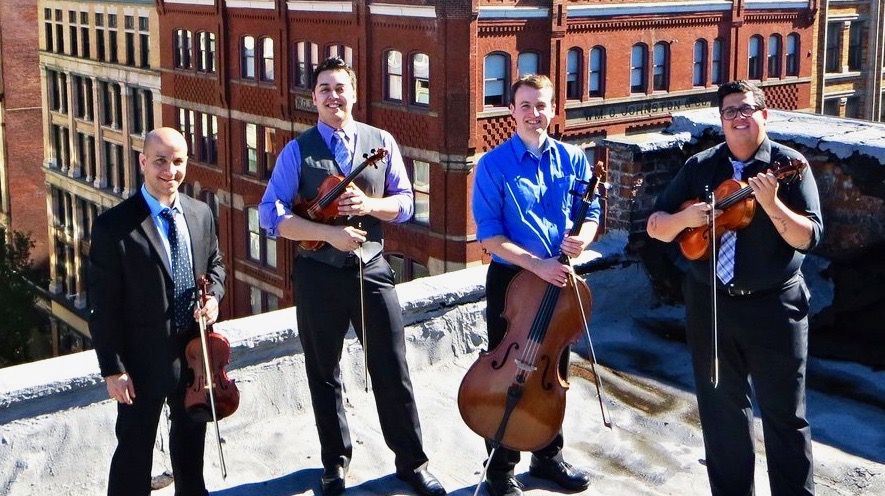 In 2018 Allegheny RiverStone Center for the Arts  continues its successful Educational ArtReach program begun in 2009, bringing the celebrated BEO String Quartet to perform an arts education residency in the Allegheny-Clarion Valley Schools on Wednesday, March 14, 2018.   The seasoned Beo String Quartet teaching artists will conduct three small classroom workshops for students in grades 1 to 6 and two assembly concerts for students from grades K to 12 in the A-C Valley Elementary gymnasium and Senior High School auditorium.
"[Beo] had nearly 900 children, ranging from grades 3-8, with [them] from the very start, and provided memorable insights in how to listen to chamber music. All were captivated and inspired."  -Ruth Waalkes, Associate Provost for the Arts, Executive director, Moss Arts Center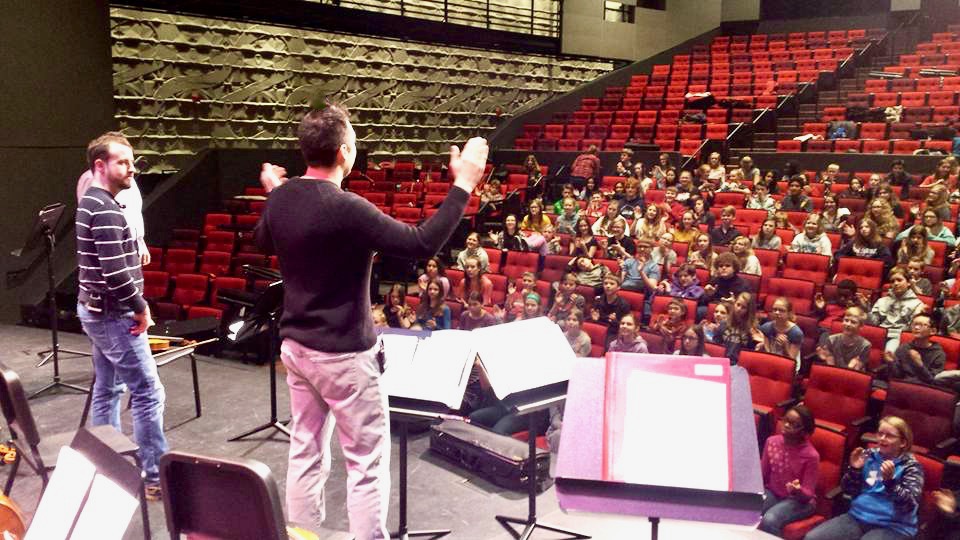 A shared dedication to the continued understanding, exploration, and love of music is what inspired Jason Neukom, Sean Neukom, Sandro Leal-Santiesteban, and Ryan Ash to form the Beo String Quartet. The ensemble performs the masterpieces of the string quartet repertoire, collaborates with living composers, and engages new listeners through performance, thoughtful demonstration, and a strong social media presence.
Formed in 2015, the Beo String Quartet presents uniquely crafted educational seminars, as well as formal and informal performances. The ensemble has held residencies at music festivals, including the Charlotte New Music Festival, Virginia Tech and Dakota Chamber Music, where they coached and performed alongside the celebrated Ying String Quartet. The group was also selected as a major winner in the Pittsburgh Concert Society competition in 2016.
"Beo String Quartet is without a doubt the most professional, talented, and visionary ensemble that I have ever worked with. I say this after working […] for the past seven years as the Founder and Artistic Director of the annual International Charlotte New Music Festival." -Elizabeth Kowalski,  Charlotte New Music Festival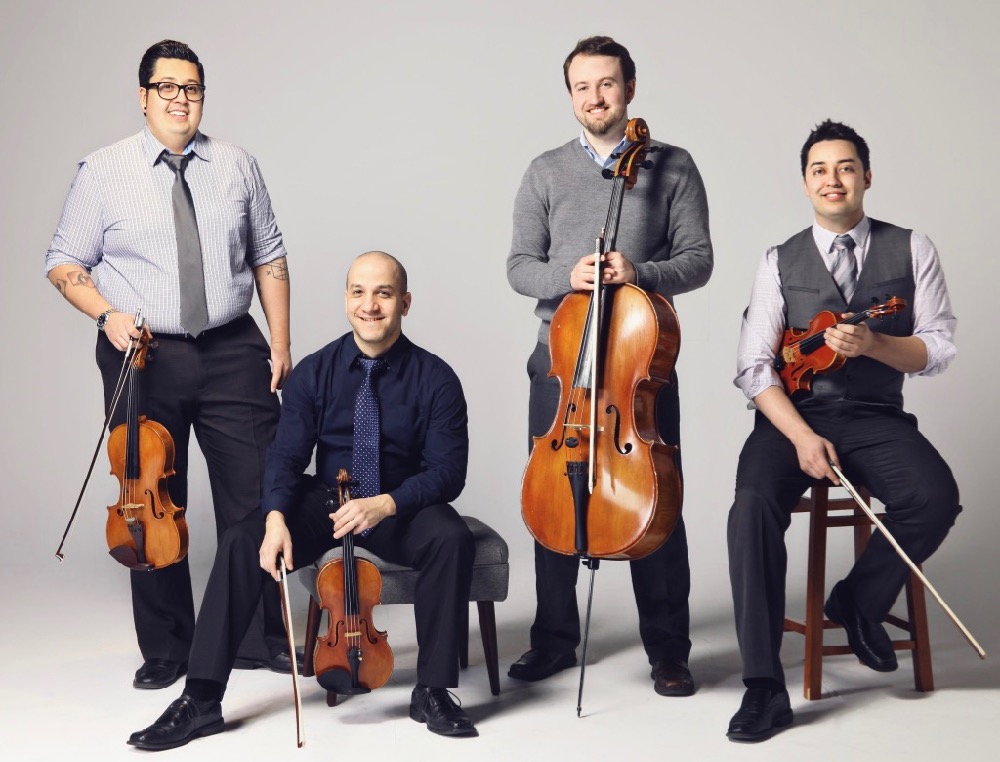 About the Beo String Quartet at A-C Valley Schools
ARCA's arts education program fulfills its mission as a non-profit organization, demonstrating its commitment to contribute to the future of the Allegheny-Clarion valley community through the arts education of its young people. ARCA is grateful for its partnership with the A-C Valley School Board, administrators, faculty and music specialists in making this program possible.
Beo String Quartet musicians will perform three small workshops for Allegheny-Clarion Valley Elementary students in grades 1 to 6 in the morning, prior to performing two assembly concerts for all K-6 students in the Elementary School gymnasium and for Jr. and Sr. High School students in the High School Auditorium.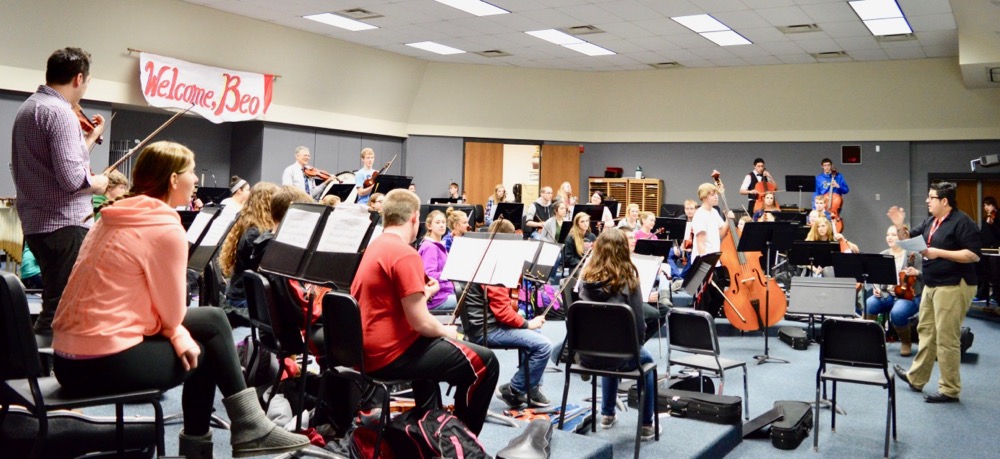 Designed specifically as an arts education resource for A-C Valley students, the Beo String Quartet assembly concerts and workshops are not open to the public. Because there is no admission for any residency events, ARCA relies on contributions from the community to support its art education program in the A-C Valley Schools. Anyone interested in making a contribution or becoming an ARCA member may do so on this site.
In advance of their residency, elementary music teacher, A-C Valley choral director and musical theatre director Jennifer Lowrey will prepare students in K-6 for the small workshops, introducing them to the instruments in the string family.  Jennifer Lowrey said of ARCA's arts education program, "The students at A-C Valley have a love for the arts. The programming ARCA has brought into our district over the years has nurtured that love and opened a window into a world of professional artistic excellence that many students otherwise might not get a chance to experience. It also has given them a glimpse of the possibility of who they could become as an artist."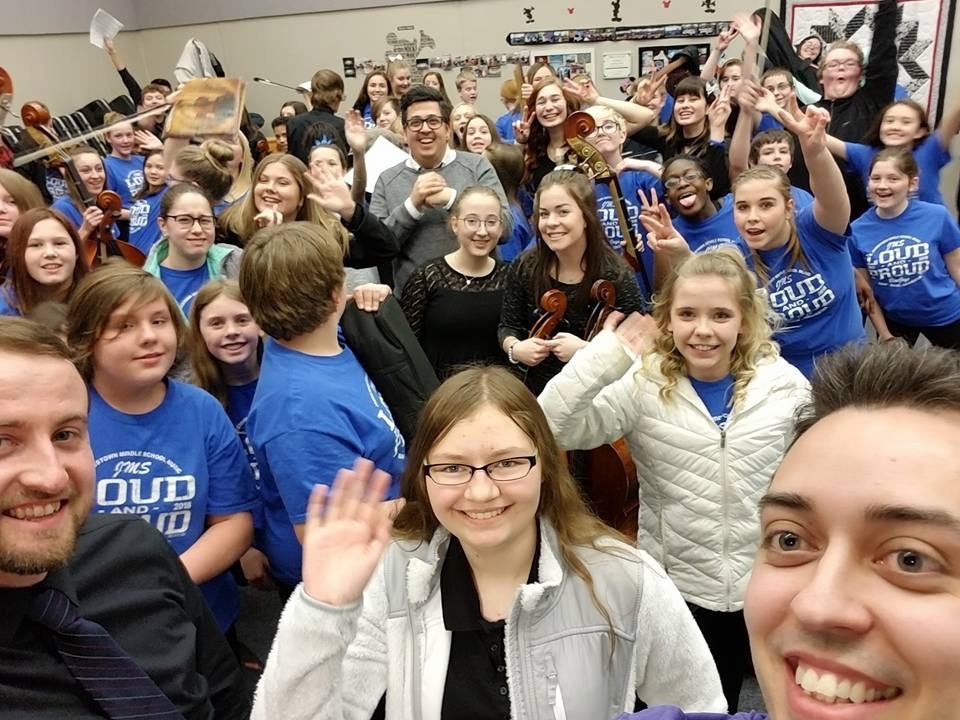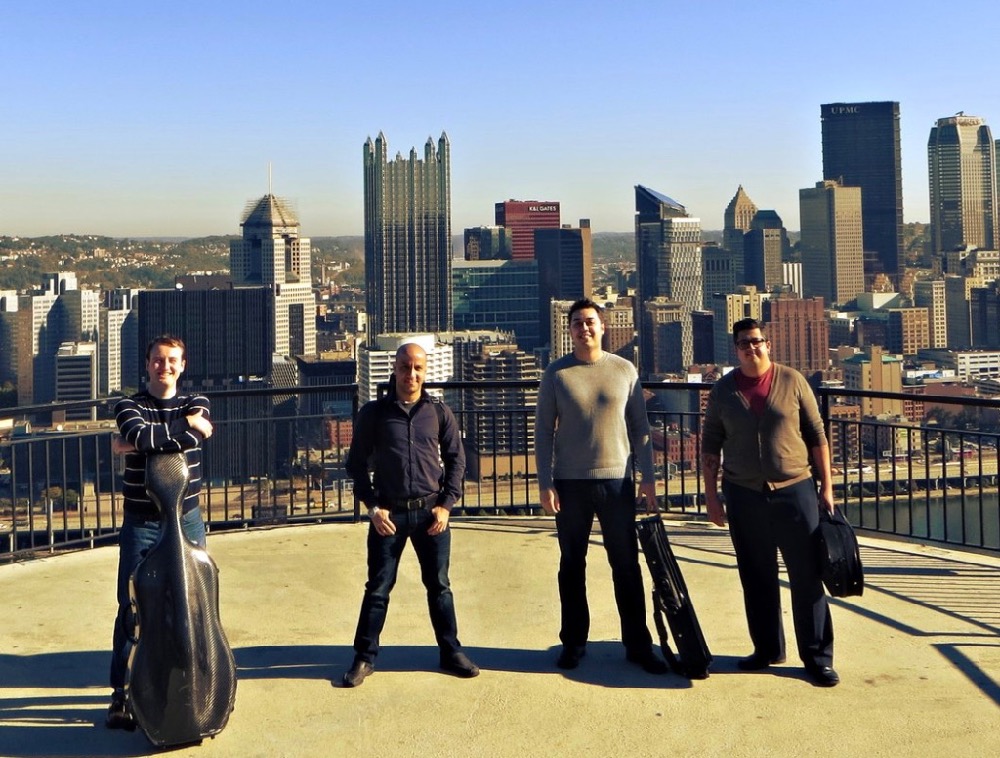 Beo String Quartet
"…what impressed me most was how they got deep inside my music, and put themselves into my sound world to create something new and powerful. Their interpretation of my quartet was simply astounding and showed tremendous maturity and drive. They played every note like it was the last note they would ever play! An absolutely spectacular group of young, hungry musicians."  – Marc Mellits, University of Illinois at Chicago
A shared dedication to the exploration and love of music is what inspired the formation of Beo String Quartet (Jason Neukom, Sean Neukom, Sandro Leal-Santiesteban, Ryan Ash). Beo aims to exist as a 21st century music ensemble by performing live, in any venue, the masterpieces of the string quartet repertoire; collaborating with living composers to showcase the music of our time; engaging new listeners through entertainment and thoughtful demonstration; and participating in our modern global culture through a strong social media presence.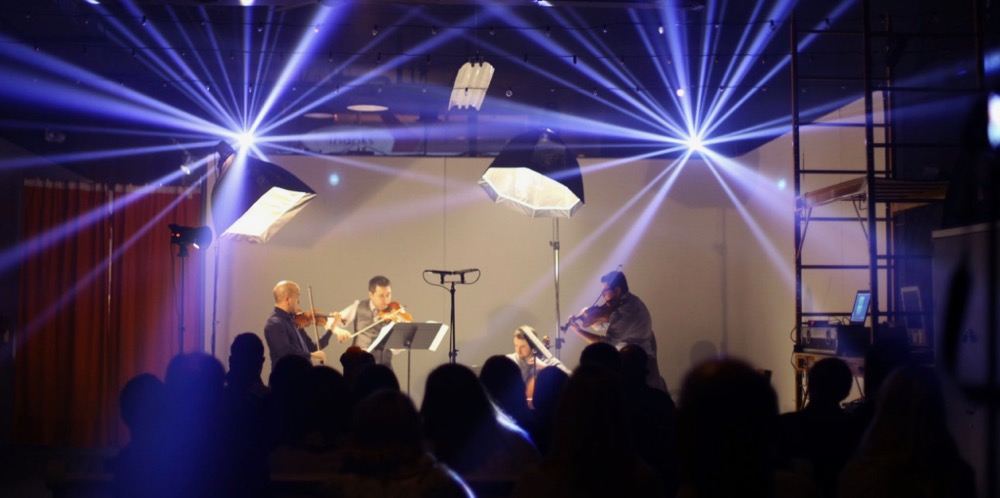 Formed in 2015, Beo's first two years saw a wide range of successes. On tour the group presents uniquely-crafted educational seminars as well as formal and informal performances. Beo has held residencies at music festivals including the Charlotte New Music Festival and Dakota Chamber Music during which they coached and performed alongside the celebrated Ying String Quartet. Beo was selected as a Major Winner for the Pittsburgh Concert Society competition in 2016. More recently, Beo entered the studio to produce recordings of Beethoven String Quartet No.7 in F Major, Op.59 No.1 and Béla Bartók's String Quartet No.4.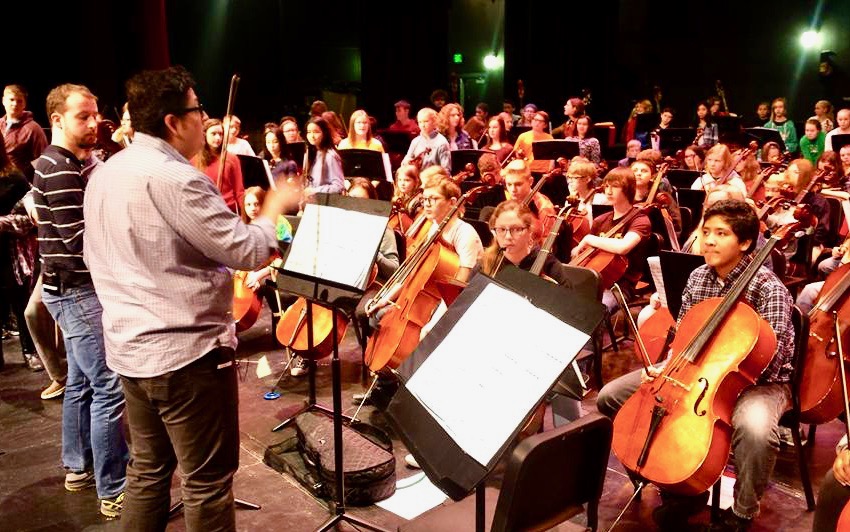 Beo has developed a reputation for their enthusiasm and dedication to new music. With their continued residency with the Charlotte New Music Festival, Beo performs many works by both young and well established composers and is able to work closely with the participants regarding the intricacies of writing for the string quartet. In conjunction with CNMF, they have held two annual Charlotte New Music and Beo String Quartet National Composition Competitions and are in the process of holding a third. In the competition's inaugural year, Andrew List's String Quartet No.5, "Time Cycles", was selected from ninety-six entries. The work was recorded in July of 2016 and is now availble on Beo's website. The winner of the second competition is Max Giteck Duykers' "Glass Blue Cleft", selected from 110 entries, and will be recorded late in 2017.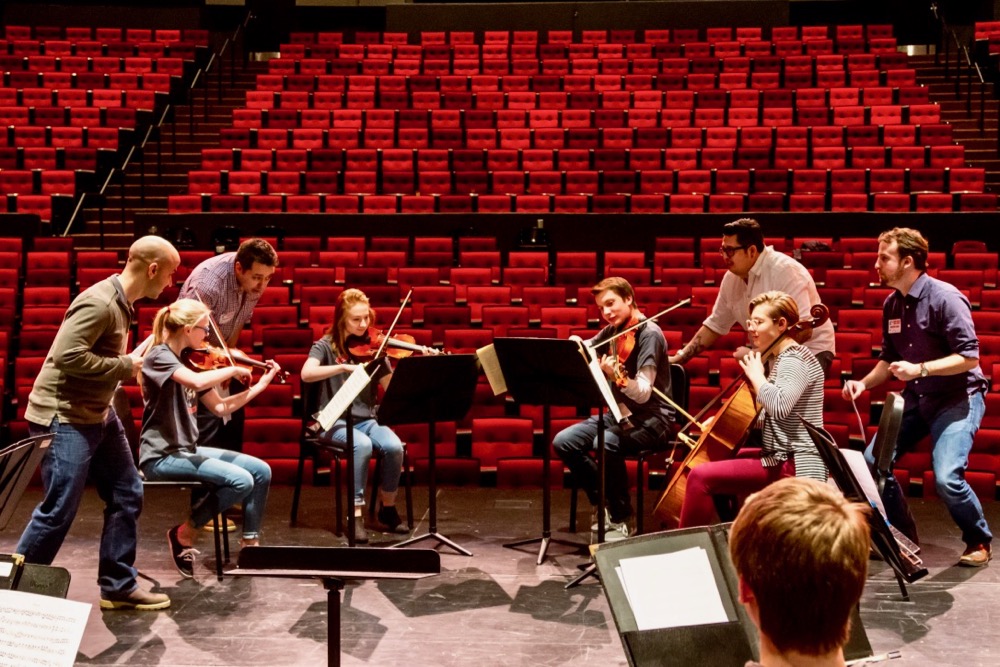 In addition to regular performances, other 2017-2018 projects include multi-tiered residencies at schools such as Virginia Tech and University of North Carolina Greensboro, as well as a two-week long educational tour in North Dakota. Beo is also in the process of creating a triple quartet, multi-media work composed by their very own Sean Neukom. The summer of 2018 will also find Beo teaching and performing at Dakota Chamber Music and Charlotte New Music Festival.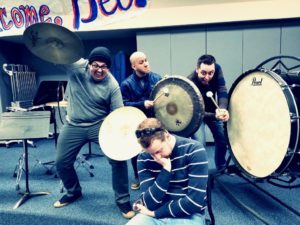 The essence of a professional string quartet in the 21st century can be enigmatic. Beo believes that in addition to stunning performances and education outreach, a modern chamber ensemble needs to take into account how music is consumed today. As such, Beo dedicates a large amount of time to producing recordings and video projects directed toward an online world. Such content includes humorous videos such as Tim Burton's "This is Halloween", multimedia performance projects, performance with live electronics, and more. Additionally, Beo performs both original rock/pop works and covers of favorite songs in band settings under the name Beo Underground.
The members of Beo String Quartet hold degrees from some of the country's top conservatories including the Cleveland Institute of Music, the Eastman School of Music, and Carnegie Mellon University School of Music. They have collectively studied chamber music with the Ying Quartet, the Pacifica Quartet, the Cavani Quartet, the Miami String Quartet, the Cuarteto Latinoamericano, and members of the Cleveland, Guarneri, and Borodin String Quartets.
With several major projects in the works, keep an eye out for more videos, unique performances, recordings, and collaborations. Also, be sure to follow us on Facebook and subscribe to our YouTube page, where you can find many of our projects. It's also a great way to stay up to date on all things Beo.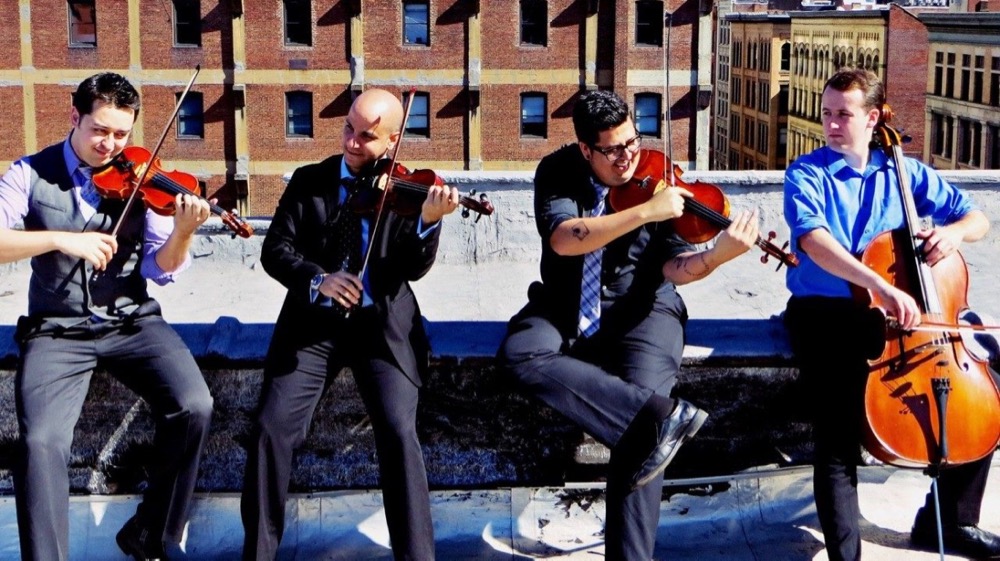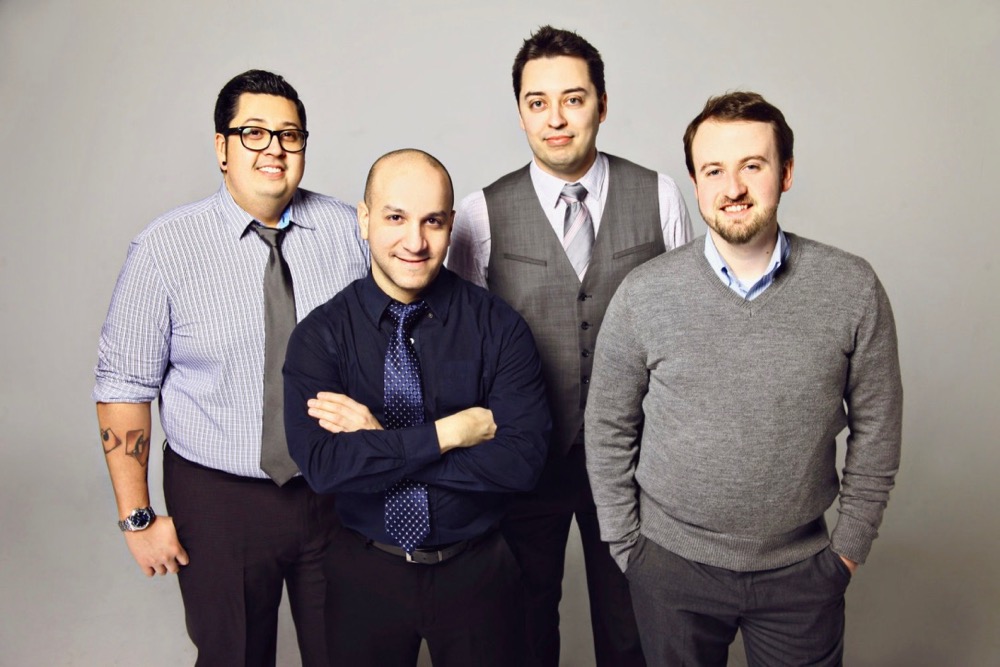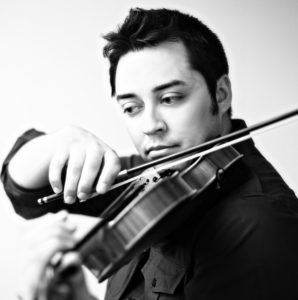 Violinist Jason Neukom is a founding member of the Beo String Quartet and has dedicated the majority of his career to chamber music both in performance and in education. An avid supporter of new music, he has given over one hundred chamber music world premieres and considers it very important to perform the music of today.
Jason's passion for chamber music began while studying with the Ying Quartet, and since then has worked with the Fry Street Quartet, the Daedalus Quartet, and other well known ensembles. Some of Mr. Neukom's favorite activities with Beo include teaching at Dakota Chamber Music (where his chamber music 'spark' began), working with developing composers at the Charlotte New Music Festival, and spending time on Beo pet projects such as original music videos. Prior to forming Beo, Jason was the first violinist of the Freya String Quartet from 2009-2015.
For Jason, music is a family affair, as he grew up playing music with both parents and his brother, Sean Neukom. Whether it was playing as  a family string quartet for social functions or reading through one of his father's recent compositions in the living room, music has always been a daily activity that was a major part in forming strong bonds to both his family and to sharing music. This has carried into Jason's professional life, as he frequently performs the music of both RIchard and Sean Neukom. Some of Jason's proudest musical moments include recording an encore-style album of string quartets with Freya written for him by both Richard and Sean Neukom (called 'Snapshots'), and recording violin parts for two of Sean Neukom's visionary albums ('The Ghost and Mr. Able' and 'Dead Reckoning').
Mr. Neukom enjoys playing  a variety of  music genres and has performed live shows with Bruce Springsteen, Evanescence, Barry Manilow, Josh Groban, Lee Greenwood, Trans-Siberian Orchestra, Pink Martini, Belle and Sebastian, Mannheim Steamroller, Tony Orlando, and other notable artists. In addition to live shows, Jason is an experienced studio violinist and you can hear him on several albums in a variety of styles.
Jason studied at Minot State University, the Cincinnati College-Conservatory of Music, and Carnegie Mellon University School of Music, under the guidance of Dr. Jon Rumney, Piotr Milewski, and Professor Cyrus Forough, respectively. He has been awarded fellowships to programs such as the National Repertory Orchestra, the National Orchestral Institute, the Opera Theater and Music Festival of Lucca, Italy, the Britten Pears Festival Orchestra in England, and has held teaching positions and assistantships at programs such as the Cincinnati Starling Project and the New York Summer Music Festival. As a soloist, he has made several appearances with orchestra.
Mr. Neukom currently resides in Pittsburgh and serves as a concertmaster of Pittsburgh Festival Opera, as associate concertmaster of the Westmoreland Symphony Orchestra, served as concertmaster for Opera Theater of Pittsburgh from 2013 to 2016, regularly performs with the West Virginia Symphony, the Wheeling Symphony, and has also performed with the Vancouver Symphony and Sarasota Orchestra. In addition to his frequent concerts, Jason maintains an active violin studio and enjoys working on media projects for Beo.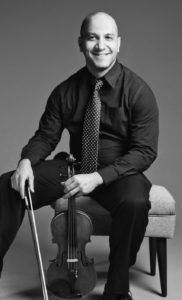 Violinist Sandro Leal Santiesteban began his musical journey in Havana, Cuba. While living in Cuba, he performed with many orchestras in the Americas including the Oakland Youth Symphony Orchestra, the New England Conservatory Youth Philharmonic Orchestra, the Gustav Mahler Youth Symphony Orchestra, and throughout Europe with the Cuban Dance Company of Lizt Alfonso and the Sinfónica de Matanzas. At age sixteen, Sandro was selected to perform Sarasate's "Zigeunerweisen" for Claudio Abbado and was featured with the Sinfónica de Matanzas, performing Khachaturian's Violin Concerto under the baton of his mother, Lourdes Santiesteban.
After immigrating to the U.S. in 2001, Sandro studied for a year at the preparatory school of New England Conservatory with former Boston Symphony principal second violin Marylou Churchill. Sandro continued his studies at the Eastman School of Music with Mikhail Kopelman, graduating with a Bachelor's degree in violin performance and then subsequently studying with Cyrus Forough at the Carnegie Mellon University School of Music where he obtained both his Master's degree in Violin Performance and a certificate from the Performance Residency Program. Sandro has received fellowships to notable festivals such as Musicorda String Summer Camp; the Manchester Music Festival; Round Top Festival Institute; the Spoleto Festival as assistant concertmaster; and the Youth Orchestra of the Americas, where he toured throughout Europe and South America. Mr. Leal has studied with the Shanghai String Quartet, the Ying Quartet, the Brentano Quartet, the Cuarteto Latinoamericano, the Miami String Quartet, and with violinists Elmira Darvarova, Ilya Kaler, Jorja Fleezanis, and Ian Swensen.
Memorable performances for Sandro include the Mendelssohn String Octet alongside former concertmaster of the Pittsburgh Symphony Orchestra Andrés Cárdenes, Behzad Ranjbaran's Violin Concerto with the Carnegie Mellon University Philharmonic as first prize winner of the Carnegie Mellon University concerto competition, and an American tour with the Sphinx Chamber Orchestra following a semi-finalist award for the 2006 Sphinx Competition. Other notable concerts include playing under the direction of Plácido Domingo, Kent Nagano, and Carlos Miguel Prieto.
Sandro is currently a member of the first violin section of the West Virginia Symphony Orchestra, the Erie Philharmonic, the Erie Chamber Orchestra, and is concertmaster of Resonance Works. Additionally, Sandro has a private violin studio in the Pittsburgh area. Sandro is currently a member of the Beo String Quartet taking him as far as Charlotte New Music Festival, NC, and a tour in North Dakota this year. Sandro has been winner of the Pittsburgh Concert Society for two years in a row; the first time as a soloist and the second time in chamber music (with Beo). One of Sandro's current projects is a studio solo album featuring Sean Neukom's Solo Violin Sonatas, the fourth of which is dedicated to him.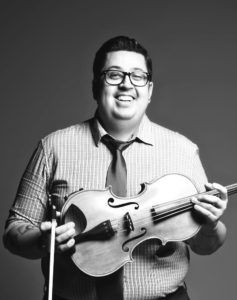 Composer and violist Sean Neukom began his violin studies at the age of three at joint lessons with his brother, Jason. These lessons, taught by their father, laid the foundation for an intense love, respect, and appreciation for music and for making music as brothers. This love of music took Sean to Minot State University where he received a Bachelor in Music degree, under Dr. Jon Rumney. While at MSU Sean's musical curiosity lead to the start of compositions in the form of exercises. Following Minot, Sean went on to the Cleveland Institute of Music to earn a Master of Music degree in violin performance under the violin division head at the time, David Updegraff.
Sean's mainstay as a performer is as the violist, and as a founding member, of Beo String Quartet. Prior to Beo String Quartet, Sean played violin in the Milhaud Trio for three years. (In 2007 the Milhaud Trio gave one of the few American performances of Darius Milhaud's only piano trio with the composer's wife in attendance.) Additionally, Sean studied the inner workings of chamber music extensively with members of the Ying Quartet and with Peter Salaff of the Cleveland Quartet. When not performing with Beo String Quartet, Sean is the principal 2nd violin with the West Virginia Symphony Orchestra. Leading up to the winning of this post, Sean played violin in many top ensembles including the Nashville Symphony and the New Zealand based Southern Sinfonia.
As a composer, Sean's works cover a wide range of styles. His concert works have been commissioned by organizations such as the Pittsburgh New Music Ensemble, the Charlotte-based Fresh Ink new music series, the innovative multi-media music and dance group Cadence Collective out of Milwaukee, and most recently by the Dayton Philharmonic Orchestra (DPO). The DPO commissioned Sean to write a violin concerto for their illustrious concertmaster, Jessica Hung Calligan, and will be premiering the work in May 2018. Sean's pop-art works are self produced and are approached through the same creative means as his concert works, but with the goal of reaching ears both in and out of a concert hall. Such albums include The Ghost & Mr. Able, Dead Reckoning, and a yet to be named new album currently being composed. Beo String Quartet, being joined by two other stunning musicians, will be starting to perform these albums live in 2017 under the name of "The Beo Plug-In".
An awareness of the changing ways in which music is consumed and produced in the 21st century has lead Sean to really consider how music groups and organizations are managed. His first step into such waters was with the organization named Symbiotic Collusion that ran from 2011 to 2014. This group was run as a for-profit outfit and with the notion that by having products and services to sell one could finance their own artistic projects. Elements of this have been brought to Beo String Quartet but with the necessary tweaks all endeavors require. Sean believes that music is one of the most enriching elements for humankind and that the modern musician needs to know how to market and illicit a call to action just as well as play their instrument. This combination of an intense love for chamber music, a desire to connect different audiences through like music, and a practiced sense of entrepreneurship through music has shaped Sean's early and developing career.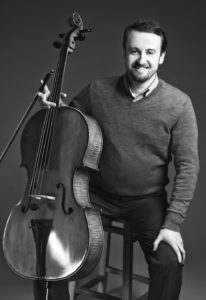 Ryan Ash, cellist, began his musical studies on the piano at the age of six. He earned his Bachelor of Music degree at the University of Illinois at Urbana-Champaign, studying cello with Brandon Vamos (of the Grammy-winning Pacifica Quartet) and piano with Dr. Yu-Chi Tai, and his Master of Music degree at the Chicago College of Performing Arts at Roosevelt University with Dr. Tanya Carey, former president of the SAA and with whom he continues long-term teacher training every summer. Ryan has also taken teacher training with Dr. Louis Bergonzi and Dr. Karen Hendricks (cello), Caroline Fraser (piano),  and Melanie Ron (early childhood music).  He has performed in masterclasses for Steven Doane, Richard Aaron, David Halen, Amit Peled, John Sharp, Wendy Warner, the Arianna, Biava, and Shanghai String Quartets, and has spent summers studying at the Meadowmount School, Innsbrook Institute, Madeline Island Music Camp, Britt Festival, and the Astona International Festival in Leysin, Switzerland.
Before relocating to Pittsburgh, Ryan performed frequently as a member of the Sinfonia da Camera, the Champaign-Urbana, Eastern Illinois, and Decatur Symphony Orchestras, and the Lyria Piano Trio. His performance of Gian Carlo Menotti's Trio for Two Cellos and Piano was also featured on Chicago's classical radio station 98.7 WFMT. Ryan has since performed recitals of solo and chamber music on the Holy Trinity Concert Series, OvreArts, Music on the Edge, Living Room Chamber Music Project, and appeared with Ripieno Pittsburgh as well as the Westmoreland, Butler County, Huntington, and Ohio Valley symphonies. He maintains a teaching studio at the Center for Young Musicians.