INSIDE the H-Barn Arena at RiverStone Farm
352 Foxview Road, Foxburg, PA 16036

Sunday, August 14
From the Grand Ole Opry to RiverStone Farm
THE BLACK LILLIES – 6 PM
 ISAAC COLE – 5 PM

Gates Open at 4 PM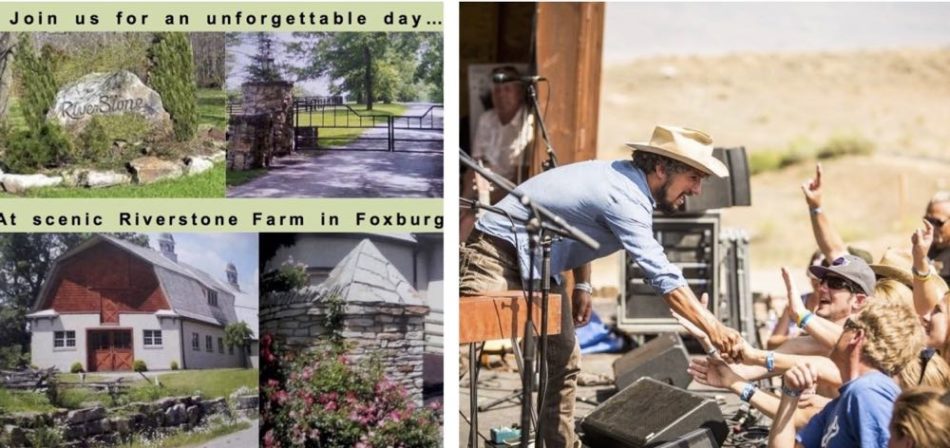 YES – It's RAIN OR SHINE!  SO with the forecast for rain, appearing INDOORS at beautiful RiverStone Farm in the H-Barn Arena on Sunday, August 14, at 6:00 PM is the only group to have graced the stage of the Grand Ole Opry more than any other independent band – THE BLACK LILLIES.  And opening for them at 5 PM is the young country singer from the Emlenton area who was a finalist on American Idol this year – ISAAC COLE.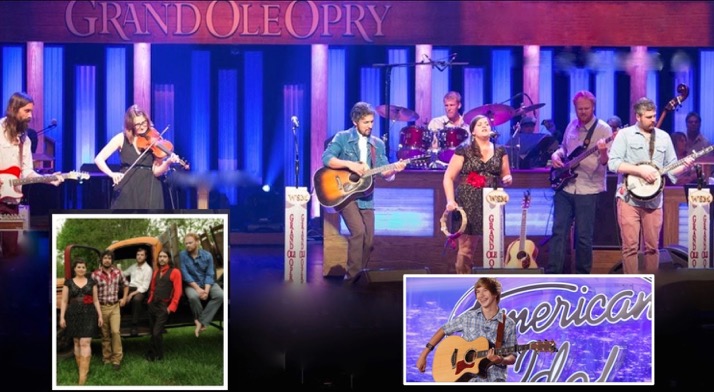 You do not want to miss this opportunity to hear The Black Lillies right here in FOXBURG. This band is world-class FANTASTIC – performing more than 300 shows each year to tens of thousands of people all across the country! Don't let the weather deter you tomorrow.  The concert will be taking place INDOORS – in the  H-Barn arena, a perfect place for a country music celebration.  
Gates open at 4:00 PM.  Bring your lawn chairs, a cooler and your dancing shoes. RiverStone Farm is located at 352 Foxview Road, Foxburg, PA  16036.  Once in the area, follow the signs to the turn onto Foxview Road off of Route 58 (Foxview Road on one side and Metz Road on the other).
Adults $20, Students $5 and Children Under 6 Free. Three ways to purchase or reserve tickets: You may buy tickets with a credit card online here, buy tickets at the gate tomorrow with a cash or check, or call 724 659-3153 to reserve and pay cash/check at the gate.
https://www.youtube.com/watch?v=aQ8IY80pp28
These Knoxville recording artists and national touring Country and Roots Band have been lauded by Rolling Stone and Vanity Fair for their blend of Appalachian folk, California folk-rock, country & genre-smashing Americana music which blends Bluegrass, R&B, and Jazz. Their music – which has established the BLACK LILLIES as one most significant bands to rise out of the American Roots music circuit – will please ALL the generations grooving and get them up dancing in one of the most scenic places in western Pennsylvania!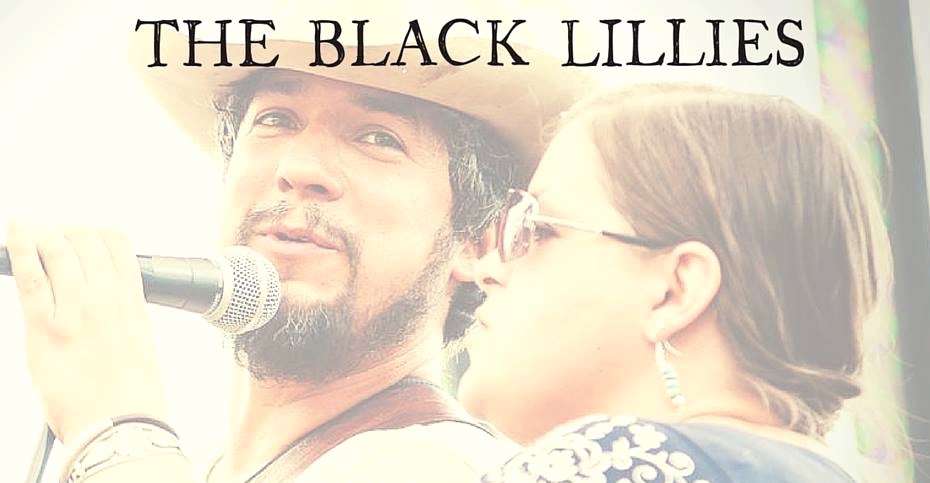 These are really good people… BRING THE WHOLE FAMILY.  Children under 6 are FREE and Students are $5.  Adults $20.  Gates open at 4:00 PM.  Bring your lawn chairs and a cooler and your dancing shoes to the H Barn arena… the perfect place for country music!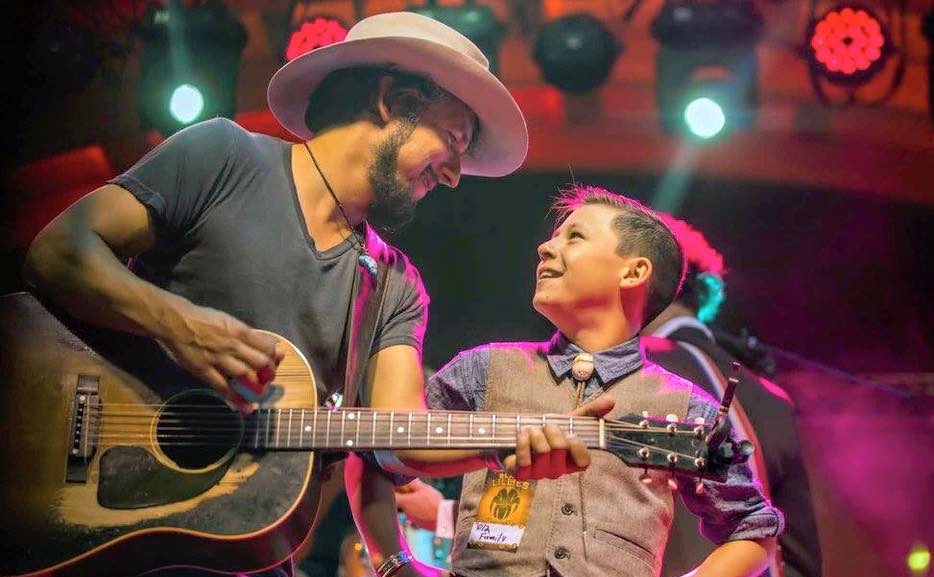 And did we say wear your cowboy boots OR dancing shoes… you will definitely want to slow dance with your sweetheart to this soulful, sexy ballad, "Mercy", recorded at the Texas Music Scene.  Hear Cruz Contreras and Trisha Gene Brady speak about their new album, "Hard to Please", featuring this song.
Isaac Cole, "American Idol" Finalist, 5:00 PM
The Opening Act for the Black Lillies at 5:00 PM will be ISAAC COLE, Allegheny River Valley's rising young  singer-song writer and country music star.  Isaac has multiple recordings produced in Nashville and recently was a finalist on "American Idol".  Come early at 5:00 PM to enjoy Emlenton's pride, Isaac Cole, as ARCA presents a true COUNTRY HOE-DOWN CONCERT right here in the beautiful Allegheny-Clarion River Valley!!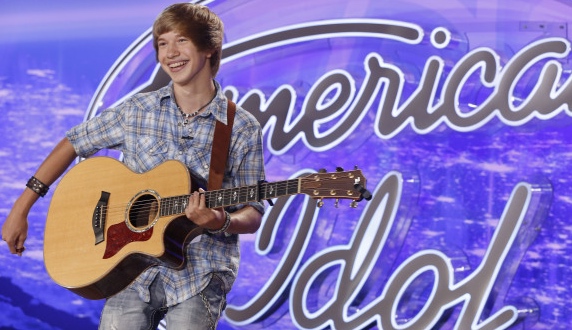 Adults $20, Students $5 and Children Under 6 Free. Three ways to purchase or reserve tickets:  You may buy tickets online here paying by credit card, buy tickets at the gate on the day-of-the-event paying cash or check or call 724 659-3153 to reserve.  (352 Foxview Road, Foxburg, PA 16036).  Even inside – bring your lawn chair and a picnic basket.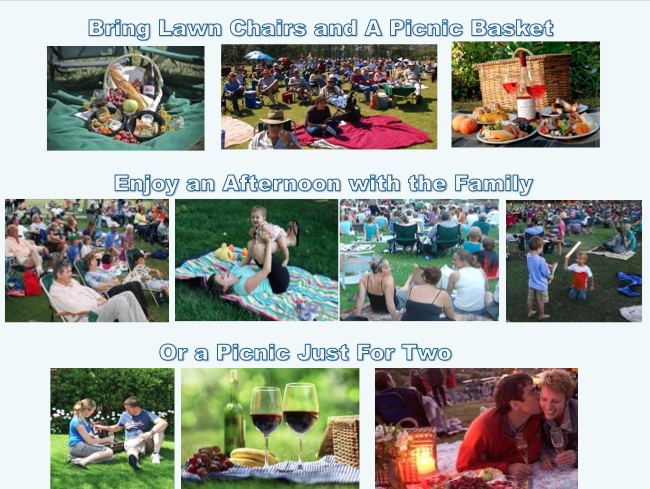 ARCA's annual Membership Pig Roast Picnic precedes the concert this year at 3:00 PM for ARCA Members.  Click here to become an ARCA member and reserve by August 7 to attend the picnic, making a full day of it at scenic RiverStone Farm.  For more information call 724-659-3153.

Black Lillie's Concert
This national touring Country and Roots band, praised by Rolling Stone, CMT and Entertainment Weekly, brings its original charts to the beauty of RiverStone Farm in Foxburg on Sunday, August 14 at 6 PM.
Hailed as "buzzworthy, genre-mashing roots music" by Rolling Stone Country and praised everywhere from Vanity Fair and The Wall Street Journal have established themselves as one of the hardest-working and most dynamic bands touring today. The Black Lillies made their debut performance on the Grand Ole Opry on June 17, 2011. The band was the first independent artist from the Knoxville area to be featured on the Grand Ole Opry, and made history again by being invited back multiple times, appearing five times in just four months. They have since appeared on the show more than 35 times, a record for an independent act.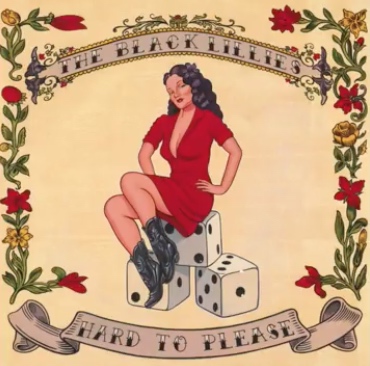 In early 2015, the Black Lillies (Cruz Contreras, Bowman Townsend, and Trisha Gene Brady) headed into Nashville's House of Blues Studios in February to record their fourth album with producer Ryan Hewitt. They were joined by bass player Bill Reynolds from Band of Horses, pedal steel player Matt Smith (Amy Ray, The Honeycutters) and then-19-year-old Nashville guitar phenom Daniel Donato,
"Hard to Please" was released October 2, 2015 to immediate critical and fan acclaim. It debuted at #12 on Billboard's Heatseekers Chart and #30 on Billboard's Top 200 Country Albums Chart. It hit Roots Music Report's radio charts at #1, Relix/Jambands radio chart at #3 and #4 on the Americana Music Association's radio chart, where it currently remains in the top ten.
The touring band was expanded to a six piece, with players Mike Seal (Jeff Sipe Trio, Larkin Poe) on electric guitar, Sam Quinn (the everybodyfields) on bass, and Jonathan Keeney (Robinella) on pedal steel.
Capturing the energy and spontaneity of a live show on a recording is next to impossible, but on their album, Hard to Please, Americana band the Black Lillies come really, really close. From the sultry, foot-stomping title track to the dreamy heart stabber "Fade" and each song in between, the Tennessee natives stretched their country bones with a noticeable soulful evolution—"our jukebox record," as front man Cruz Contreras calls it.
"Our Appalachian roots are always the heart of what we do, but we went for it on this one," adds vocalist and guitarist Trisha Gene Brady. Their sound continues to cross generations and musical genres—country, folk, blues, and add in a touch of the Dead, for good measure. On this album, fans will notice more deep funk and R&B sounds, a smattering of brass on a few tracks, and Brady singing lead vocals on the aptly titled "The First Time."
Hard to Please, their fourth album, marked another first: unlike the down-home, self-produced recordings of the past, this time they brought in Grammy-award-winning producer Ryan Hewitt (the Avett Brothers, Johnny Cash, Red Hot Chili Peppers) and recorded at the famed House of Blues Studio D, which was relocated from Memphis to Nashville in 2009. "The history of that place is amazing, a traveling sound board in a traveling studio—Aretha Franklin, Sam Cooke, Otis Redding—I'm getting chills just thinking about it," says Brady.
The band consistently plays more than 300 shows a year, coast to coast, from the Stagecoach Festival to the Grand Ole Opry.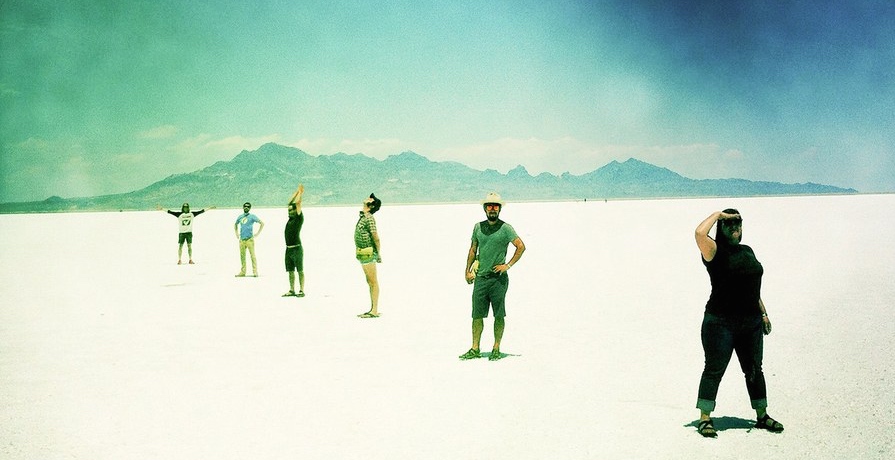 About Black Lillies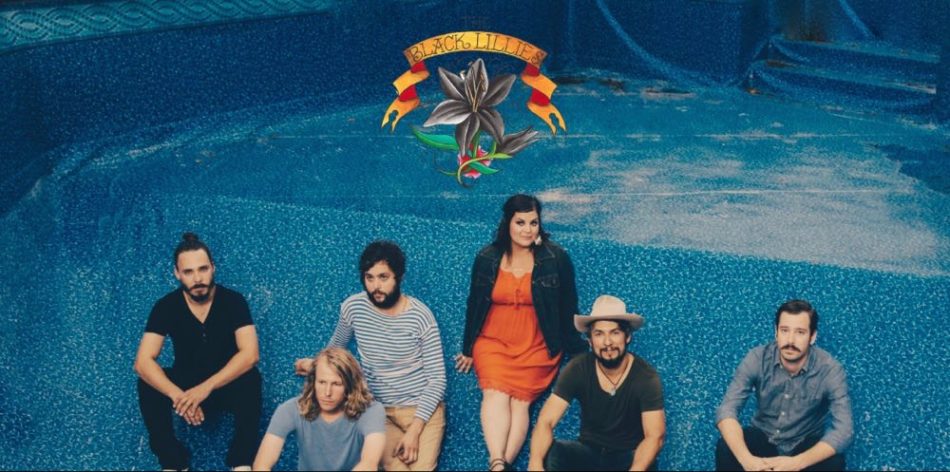 Why You Should Pay Attention: No independent band has played the Grand Ole Opry more often than the Black Lillies, a co-ed, ragtag group of Knoxville-based pickers whose songs bridge the gap between Appalachian folk, California folk-rock, bluegrass and jazz. "The blessing and the curse of this band," says leader Cruz Contreras, "is the fact that we don't like to repeat ourselves. I'll write a soul tune, then a rock tune, then a country tune. Every day, people ask us what kind of music we play, and we still don't have a one-word answer for them." That hasn't stopped the group from sending its last album, Runaway Freeway Blues, into the upper half of the Billboard Country Albums chart — even without the assistance of a record label.
They Say: "One thing you can't evade is your voice," Cruz Contreras says. "I grew up singing country and bluegrass in Eastern Tennessee, and my voice is steeped in this region. Even if I envision a song as a rock song, I still sound like myself, which brings it back to the country world. I think that's a unifying thread.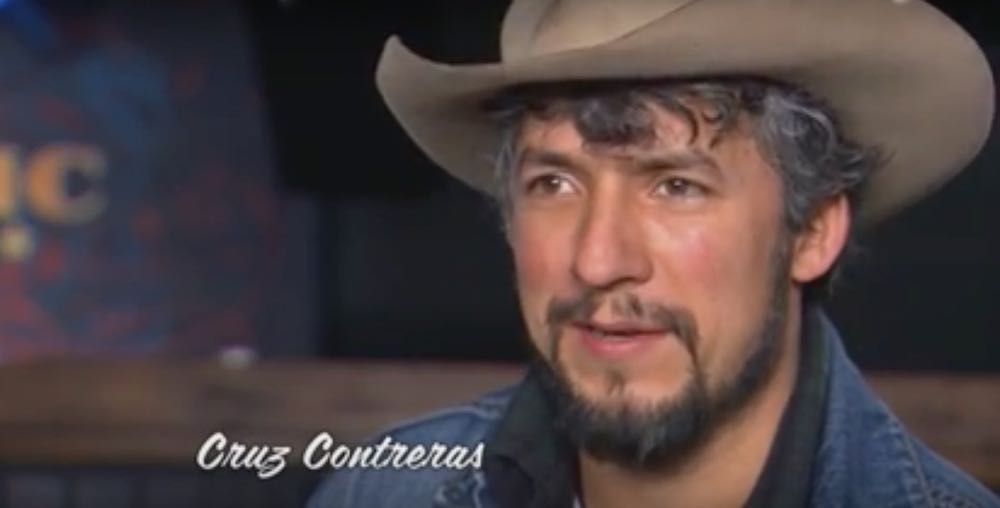 Press About Black Lillies
From Vanity Fair:
Despite playing music for most of his three decades of life, in 2008, multi-instrumentalist Cruz Contreras was ready to give it all up. At the same time, visual artist Trisha Gene Brady was finding her voice and unlocking a secret dream. It was around a campfire, singing old gospel songs that the two Tennessee natives found their harmony. With one foot planted firmly in Appalachian music culture and the other always expanding and evolving, the Black Lillies have created a unique sound embraced by fans old and young. The lyrics are measured and familiar, bittersweet but not jaded, reassuring—you're not alone.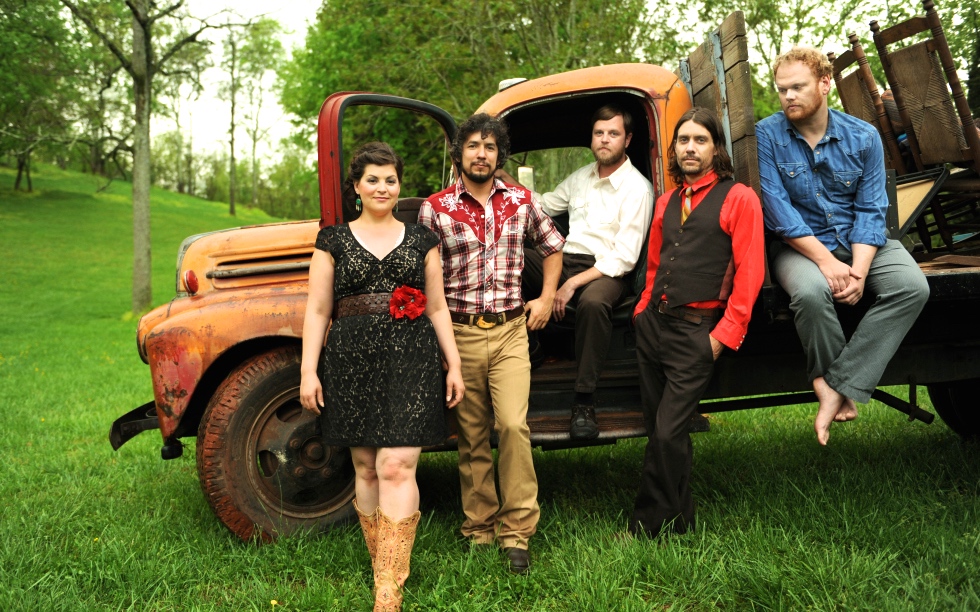 In a few short years, the Knoxville-based band has played Bonnaroo and the legendary Grand Ole Opry, has been featured on PBS and NPR, won an Independent Music Award, and is gearing up to release its third album, Runaway Freeway Blues, in March. I caught up with the band on the final night of a 50-day tour at the historic Purple Fiddle in Thomas, West Virginia, to talk about starting over, the perks of doing it yourself, and building your house, brick by brick.
Contreras: [Laughs.] No looking back, having a good time, and making people happy. Growing up south of Nashville, I fell in love with bluegrass and country music and knew at 15 that music was what I wanted to do as a career. I went to University of Tennessee and studied jazz piano. I got married while I was still in college and started a band [Robinella and the CCstringband] with my now ex-wife. We made a couple of records on our own . . . we got signed by Columbia records. We went through all that, and after about 10 years they both came to a sudden halt. Relationships are tough, business is tough, having a band is tough, and we have a son, and it all just took its toll. In the end, everything was neglected, specifically the marriage. So, when that ended, I quit the band. I didn't really have a backup plan—it was a very comprehensive, life-changing event. I was instantly jobless and homeless.
How did you pull yourself together?
Contreras: I was tempted to split, but I wasn't going to leave my son. I got a job driving truck and had a year to regroup and think about everything—from "Oh, God, music has ruined my life" to "No, I do love it" and, learning how to sing and write, and really just doing it for fun.
What was the first song you wrote?
Contreras: "See Right Through." Don't ever write a song that you're not willing to sing every day for the rest of your life—that was my mentality, go to the wall, give it everything you've got, write the best song you can, and get the best players with the best chemistry. [Filling out the band are Tom Pryor on pedal steel and guitar, Jamie Cook on drums, and Robert Richards on bass.]
Trisha, what's your musical background?
Brady:I didn't really play music growing up. I always knew I wanted to sing, but it was a secret-dream kind of thing. I went to school for media art. I sang on my thesis film and that's what it took—me hearing myself and, all of my teachers saying, "Why aren't you singing?" I taught myself how to play guitar between undergrad and grad school. After grad school, I had an amazing job offer in San Antonio and was really close to moving. I had my trailer packed and was ready to go, but I decided I needed to stick around and see what music was doing for me. Cruz and I had hung out together at campfires in Knoxville, picking and singing old-school Bill Monroe, Jimmy Martin, gospel songs, and Carter family songs.
Contreras: To me, that's the essence of it. There are a lot of ingredients to what we do as a band, but that was the spark of it, that type of music, that feeling. It's a regional, east-Tennessee, mountain, and Appalachia music culture—there's a wild energy to it.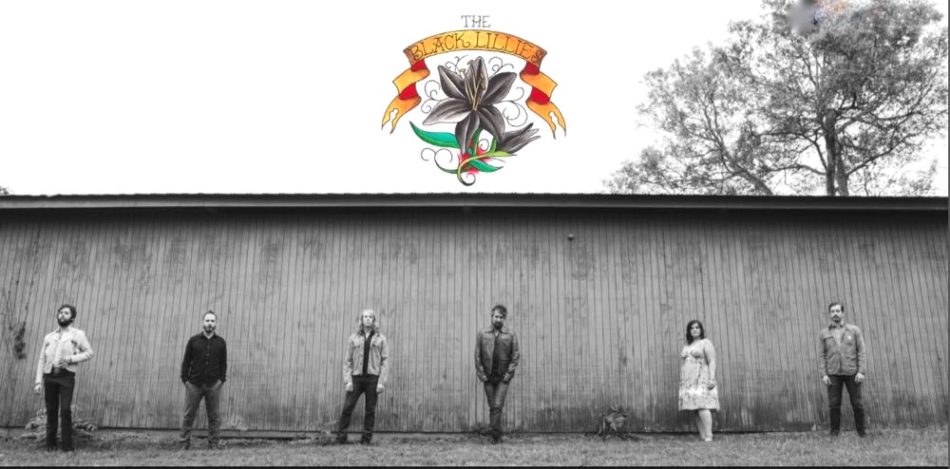 About Isaac Cole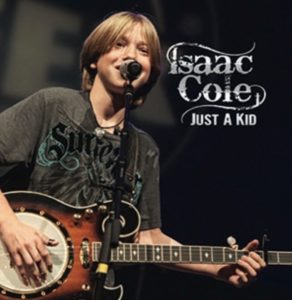 Isaac Cole's last CD may be called "Just a Kid" but his resume says otherwise! Isaac Cole is a 16 year old Country and Inspirational Country Music singer/songwriter and accomplished guitar, banjo, mandolin and fiddle player. Isaac started singing in churches when he was four, and has been performing full concerts at churches, festivals, fairs, benefits, and rodeos since he was ten. He became a Nashville recording artist at eleven with his debut CD "Country Boy". His second CD, "Just a Kid", was released in February 2014. His third and newest album "I'm Your Huckleberry" was released in May 2016 just in time for his 16th birthday.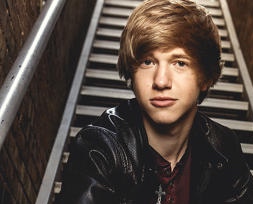 Isaac's biggest and most recent accomplishment is making it into the top 51 of the current American Idol Season XV. He also has been invited to join the historic Wheeling Jamboree as the second youngest person ever to be invited as an official member. Isaac was the 2014 Inspirational Country Music "New Artist of the Year", and is the youngest person ever to have received that title. Isaac was the 2012 ICM "Youth in Music", AMG "New Artist of the Year", Agapefest "Rising Star" and has been nominated for many other awards. He has had three song releases break into the top ten of the PowerSource Inspirational Country radio charts, and "Just a Kid" hit number one on Christian Music Weekly.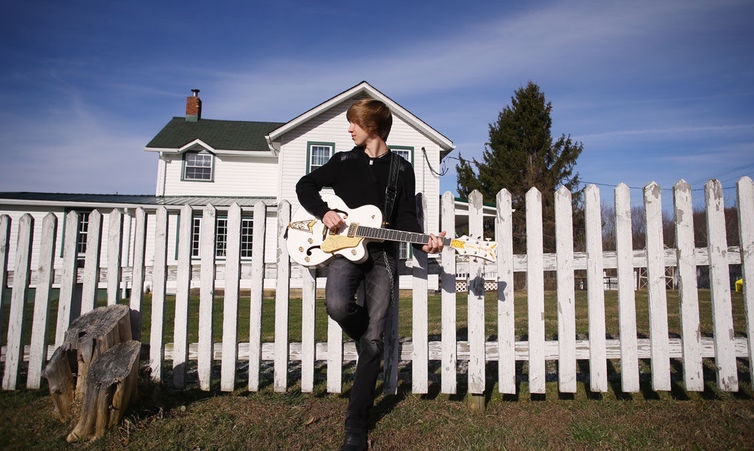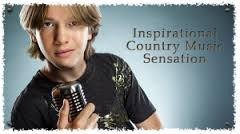 Isaac was born and raised in Northwestern Pennsylvania on a 140 acre farm near Emlenton, and enjoys everything about country living. He is an avid outdoorsman that enjoys hunting, fishing, camping and riding ATV's. It was through his country living that he gained an appreciation for the Classic Country Music sound that he tries to incorporate into his own music.
Isaac's mainstream musical influences include Brad Paisley, Josh Turner, Keith Urban, and Garth Brooks. Isaac loves singing and performing, and sharing his God given gift of music. For general information and bookings, email bookings@IsaacColeMusic.com. Please visit his website at www.IsaacColeMusic.com to connect with him on social media. CD's can be purchased through his website or on iTunes and CDBaby.