Hakeem Bilal
Bass Trombone
As Allegheny RiverStone Center for the Arts celebrates its tenth anniversary performance season in 2016, it is continuing its successful Educational ArtReach program, begun in 2009, bringing professional arts and education performances and workshops to students in the Allegheny-Clarion Valley Schools.
On Thursday, March 3, 2016, the nationally acclaimed brass quintet and seasoned teaching artists, C Street Brass, will present a full-day arts education residency for students Pre-K to 12th grade in the A-C Valley Schools.  C Street Brass is a brass quintet/band experience like no other, performing passion-driven chamber music in the form of rock, funk, jazz, and classical.
C Street Brass musicians will perform three small workshops for students in grades Pre-K to 6 in the morning, prior to an assembly concert for all elementary students in the Elementary School gymnasium. In the afternoon C Street will move to the Jr. and Sr. High School to perform an assembly concert for grades 7 – 12 in the High School Auditorium, AND conduct hands-on after-school workshops with A-C Valley band students, coordinated by Scott DiTullio, High School Band Director.
Hailed for radiating the joy of music-making, C Street Brass will bring to A-C Valley students not only their imaginative approach to brass quintet performance, superb musicianship, extraordinary technical prowess and seasoned educational skills, but also the ineffable "inspiration factor" of charismatic, young professionals in their twenties who are making a significant career in the music field.
World renowned jazz trumpeter Chris Botti has hailed C Street Brass for their "fantastic and innovative approach to brass quintet music."  George Vosburgh – Principal Trumpet of the Pittsburgh Symphony and an ARCA favorite in the annual Christmas Pittsburgh Symphony Brass Concert – has said of the group,  "C Street is the new sound, look, and feel of the modern brass quintet. Highly virtuosic playing in a wide variety of styles rolled into an accessible, warm hearted candor which makes for a delightful concert experience. "  A-C Valley students certainly will be delighted by the energy-charged and exciting artistic performances and workshops of C Street Brass, which have been a "hit" with young audiences wherever they have performed.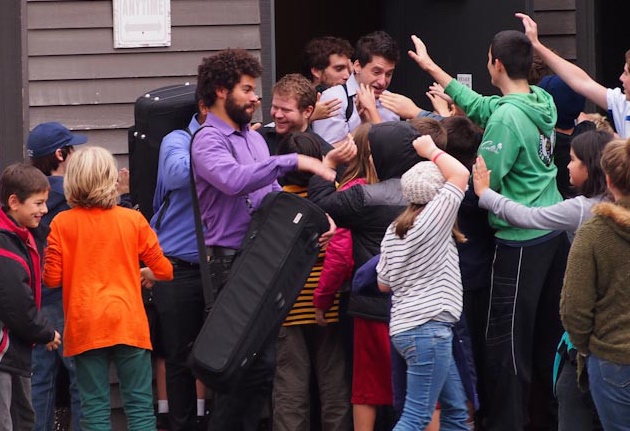 C Street Brass is passionately committed to educating and inspiring the next generation of musicians. In addition to their arts education work in Pittsburgh, the group has done educational residencies in Orcas Island, WA, and at Mercyhurst College in Erie, PA, among others.  C Street Brass was awarded a Visiting Scholars Grant by the University of South Carolina, spending several one weeks during the 2014-15 school year in Columbia, South Carolina performing concerts, teaching master classes, giving seminars, and working with local community bands and sharing their music with the community in free public outdoor performances.
ARCA's arts education program fulfills its mission as a non-profit organization, demonstrating its commitment to contribute to the future of the Allegheny-Clarion valley community through the arts education of its young people. ARCA is grateful for its partnership with the A-C Valley School Board, administrators, faculty and music specialists in making this program possible.
Designed specifically as an arts education resource for A-C Valley students, C Street Brass assembly concerts and workshops are not open to the public. Because there is no admission for any residency events, ARCA relies on contributions from the community to support its art education program in the A-C Valley Schools. Anyone interested in making a contribution or becoming an ARCA member may do so on this site.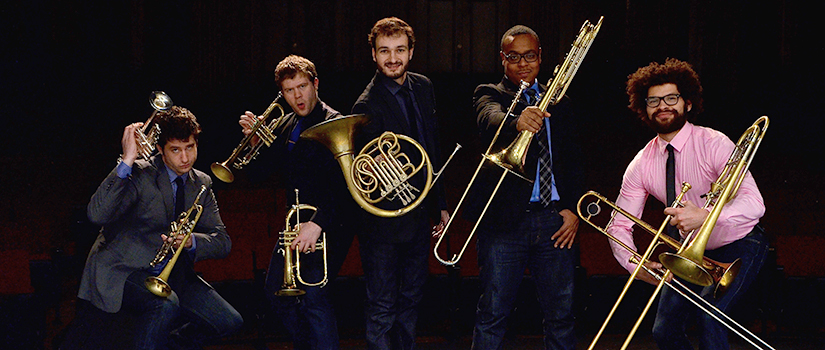 About the A-C Valley Workshops
C Street Brass is looking forward to working with young local band musicians in their workshops at A-C Valley and performing for every student in the school system from Pre-K to Grade 12. The theme of their residency will be how melodies play a part in telling a story, using examples from two famous American musicals, West Side Story by Leonard Bernstein and Porgy and Bess by George Gershwin.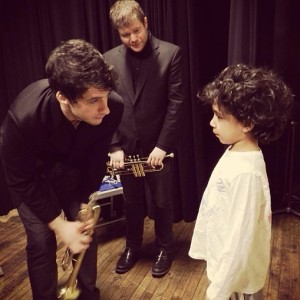 In the small workshops for students in pre-K to 6, they will use examples from these musicals to explain the history of each instrument and how their instruments are used differently in classical and jazz settings.  In the assembly concerts, C Street also will perform Concerto for Saint Mark, Fly Me to the Moon, and other jazz arrangements for brass quintet.  In advance of their residency, elementary music teacher, A-C Valley choral director and musical theatre director Jennifer Lowrey will prepare students in K-6 for C Street Brass small workshops, introducing them to songs and melodies from these musicals as well as the instruments in the brass family.  Jennifer Lowrey said of ARCA's arts education program, "The students at A-C Valley have a love for the arts. The programming ARCA has brought into our district over the years has nurtured that love and opened a window into a world of professional artistic excellence that many students otherwise might not get a chance to experience. It also has given them a glimpse of the possibility of who they could become as an artist."
A-C Valley Band Direction, Scott DiTullio, expressed his delight that C Street will be conducting after-school, hands-on workshops with his students in the A-C Valley Jr. and Sr. High School Bands on March 3:  "Musicians grow, in much the same way as athletes.  Musicians train daily for perfection of their instrument.  As they perform with others, musicians have to be at the highest possible level.  They cannot make a mistake.  One wrong note or rhythm in music, creates a major problem for the entire group as they are performing.  Unlike in basketball, if a player misses a free throw, the rest of the team is there to make up for it.  That doesn't happen in music.  The role of each musician is vital to the entire group, it takes all of them to be 100% accurate all of the time.  Throughout the last several years we have had many university band directors work with our students to help get us to the next level.  Having the young and dynamic professional musicians in C Street Brass on our campus is an added bonus!  They are inspiring performers and experienced teachers who will be working with the students to help them understand more of what their individual responsibilities are as a musician and as a member of the band.  A special thank you to ARCA for bringing these amazing programs to our students and community."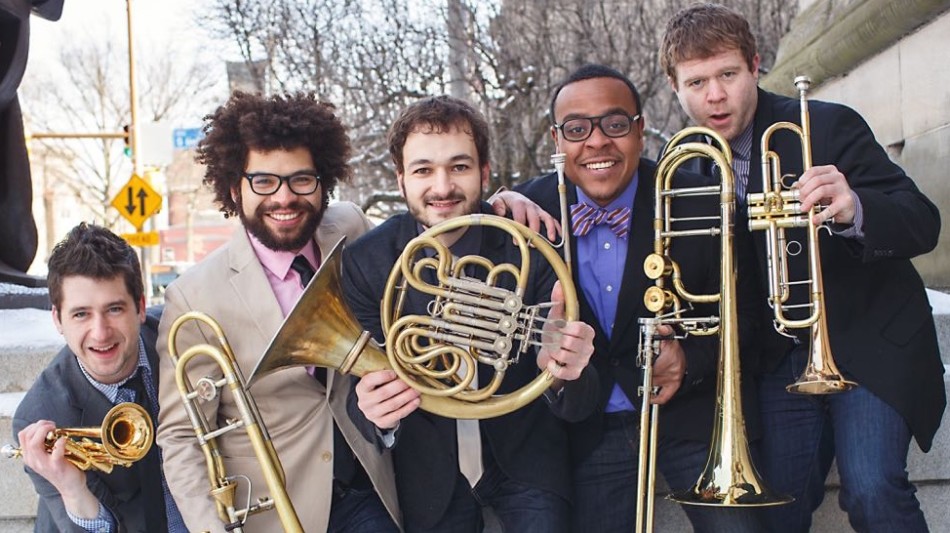 About the Artists
C Street Brass began as a small project between five friends who are coincidentally the most handsome men ever to grace the earth. Equally as comfortable in the sound world of baroque music as they are playing electronic dance music, C Street Brass connects lovers of the arts from all walks of life around a unique and innovative concert experience.
An ensemble in residence at Carnegie Mellon University since 2012, C Street Brass is proud to now call Pittsburgh home. In addition to their contributions to Pittsburgh's thriving music scene, C Street has been featured on a variety of series around the country including the Corpus Christi Chamber Music Series (Corpus Christi, TX), Community Concerts Second Series (Baltimore, MD) and the Strings Music Festival in Steamboat Springs, CO. The members of C Street are also regular performers at Bradley Hills Presbyterian Church in Bethesda, MD, have preformed extensively through the Baltimore/DC Metro area, and have been featured multiple times on WBJC: The Classical Voice of Baltimore. Internationally, C Street Brass has toured in Tbilisi, Georgia as resident ensemble of the 2012 Traveling Notes Music Festival and in Doha, Qatar in 2013 as ambassadors for Carnegie Mellon University .
C Street Brass is passionately committed to educating and inspiring the next generation of musicians. In addition to their educational work in Pittsburgh, the group has recently held educational residencies in: Orcas Island, W A, at Mercyhurst College in Erie, PA. In Spring 2014 C Street Brass was awarded a Visiting Scholars Grant by the University of South Carolina. By way of the grant, C Street Brass spent one week each semester of the 2014-2015 school year in Columbia, South Carolina. C Street performed a variety of concerts, taught master classes, gave seminars, shared their music with the community by way of public outdoor performances and working with the community bands.
C Street Brass collaborates with musicians and artists of all disciplines. In 2010 the group premiered David Conte's "Two Pieces for Brass Quintet and Organ" with renowned organist and scholar Donald Sutherland. Their most recent project, Beauty Slap presents a new innovative concert experience combining electronic dance music with brass band and guitar. Beauty Slap has toured extensively throughout the east coast and can regularly be seen in dance clubs in the Pittsburgh area.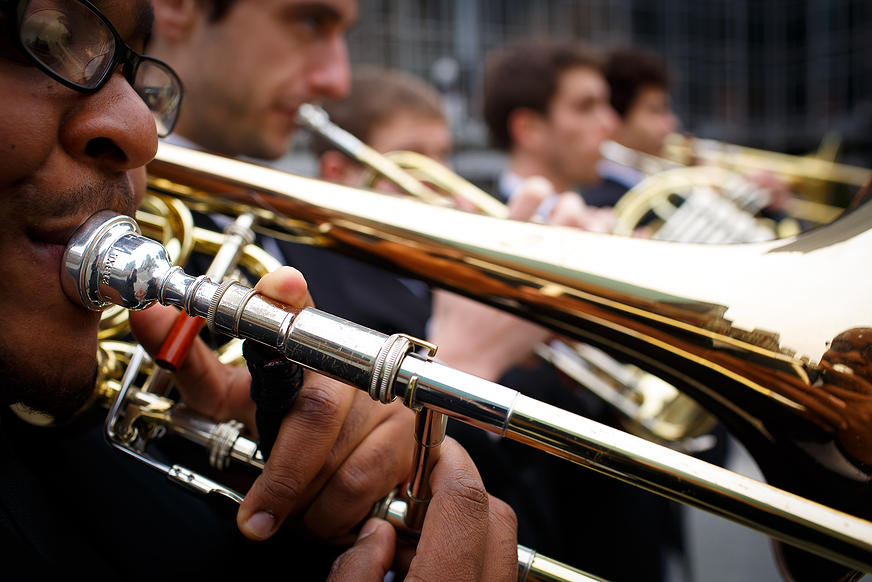 Scott Nadelson: Trumpet
Scott Nadelson, the father of the C Street brainchild, brings a unique artistic versatility to the band that enables him to showcase his skills through jazz, classical, commercial, electronic, hip- hop, and chamber music. He also brings an enthusiasm for any Apple product but brings no height to the band's basketball squad.
Scott began his love affair with trumpet at the age of 12, studying from New York freelancing god Chris Jaudes and was one of two trumpet performers to win the prestigious New Jersey State Governors School award.
An alumnus of the Peabody Conservatory, Scott was mentored by international soloist Joe Burgstaller and former Baltimore Symphony trumpet, Edward Hoffman. While at Peabody, Scott was principal trumpet with the Peabody Concert Orchestra and lead trumpet with the Jazz Orchestra. It was during this time in Baltimore that C Street Brass was born.
Scott currently enjoys teaching a private studio based in Pittsburgh, as well as his educational work as a teaching artist of the Pittsburgh Symphony. He is furthering his mission for world trumpet domination at Carnegie Mellon University, pursuing a Masters Degree under the tutelage of George Vosburgh and Neal Berntsen of the Pittsburgh Symphony.
Gabriel Colby: Trombone
Gabriel Colby keeps it simple. Give him a trombone, a cup of coffee, and a gym- he's good to go. Gabriel grew up in Avon, Connecticut surrounded by music. His parents John Colby and Beverly Rohlehr, and his sister Liza Colby are all accomplished musicians in their own right. Gabriel started his performance career in high school as a professional juggler in the duo 'The Big Hair Jugglers'. His passion for trombone came when he auditioned into principal chair of All-State Orchestra as a sophomore in high school.
Gabriel is classically trained and has a B.M. from Peabody Conservatory and a M.M. from Carnegie Mellon. Gabriel initially found his love for trombone through classical music, but he is very comfortable performing and freelancing in all styles. As a lead trombonist he has played for the ESPY Awards Orchestra in LA, The Nascar Awards Show in Las Vegas, and can he can be heard on the ESPN College Football theme. Gabriel now resides in Pittsburgh where he acted as principal trombone for the River City Brass Band in 2014 and currently plays trombone for Beauty Slap a new barrier-bending genre of brass band, electronica, and funk.
Believe it or not, Gabriel does not play trombone 24 hours a day. He also loves: working out, cooking, scotch, and exploring Pittsburgh, the city he calls home.
Hakeem Bilal: Bass Trombone
Hakeem Bilal proudly hails from Washington, D.C. and joined C Street Brass in early 2013. From the nation's capital, to Baltimore, New York, Dallas/Fort Worth, and now to Pittsburgh with C Street Brass, Hakeem's bass trombone has led him on an incredible journey!
A highly sought-after freelance musician, Hakeem has established himself in Pittsburgh and throughout the East as a chamber, orchestral, and brass band musician, as well as a clinician,
music coach, and teaching artist of the Pittsburgh Symphony. In addition to the band, Hakeem is the Bass Trombonist of the River City Brass and has collaborated with many commercial artists throughout the US. Hakeem feels very fortunate to have taken his trombone to many diverse venues across the globe.
Outside of making music, Hakeem loves to build things. Whether it is constructing an innovative cocktail from the bar, or building a computer from scratch, if its hands on, chances are he is in it to win it. Some things you may not know about Hakeem: Other than being a creative mixologist, aspiring chef, and former teen heartthrob, he has been known to randomly break into dance and thrives on being the catalyst of any party (and he says there is always a party somewhere). Hakeem enjoys sour fruits, whiskey, and BBQ beef ribs (not necessarily in that order). Come join the party!