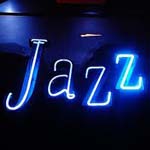 Cabaret Evening: Dane Vannatter and Friends
Allegheny RiverStone Center for the Arts will welcome the return of an audience favorite and friend, Dane Vannatter, nationally acclaimed vocalist and recording artist, on Saturday evening May 17, 7:00 PM at Foxburg's Lincoln Hall. Lincoln Hall will be aglow with nightclub cabaret-style seating and candlelight, a perfect setting for a relaxing night out. Wine and cheese will be served.
Last year, Dane left the audience begging for more of his unique vocal artistry and sensitive interpretations of the classic American songbook. Once again, an outstanding trio of jazz artists will provide the background over which Dane will display his vocal palette of colors.
Dane hails from Muncie, Indiana where his grandparents were Church of God ministers who traveled the country playing and singing for death row prisoners. He attributes his love of music to his grandmother, who lovingly taught him to play the piano and introduced him to the wonderful complexities of harmony. Equally influential in Dane's early musical experience was his father's love of jazz and masters of the song, such as Kay Starr and Billie Holiday. His father's extensive and varied album collection provided the vehicle through which the young Dane began to learn and experience the art of interpreting song. Whether they use their talents in the popular or classical music genres, most singers begin to reach a vocal maturity in their late 20's or early 30's. It was at this age that Dane began to approach singing very seriously as a result of an invitation to participate in a contest in Boston.
Currently living in Pittsburgh, Dane has received Bistro awards for Outstanding Vocalist and for his recording, Flight, by the critics of BackStage in New York. He has been acclaimed by reviewers at The New York Post, The Boston Globe and BackStage for a style that "blends facets of cabaret and jazz with intelligence and care". The Boston Globe remarks: "Dane Vannatter's distinctive style leaves an imprint on whatever music he sings. His voice has a floating quality that gets in your head and won't leave…his music is a swinging, soaring adventure!". He has been nominated for four MAC awards and is a Nightlife Award finalist. Carole Sloan with Concord Records proclaims Dane as "my favorite among the young male singers".
He has performed for several years at the annual Mabel Mercer Cabaret Convention in New York City. In Pittsburgh, Dane has performed for the First Fridays at the Frick series and sings regularly at the Fairmont Hotel's Jazz at Andy's. This is a gentleman with a particular passion for lending his considerable talents in support of such noble causes as pancreatic cancer research and the Adagio Health Organization, which serves more than 100,000 Western Pennsylvanians regardless of income or insurance.
The trio providing the background for Dane is composed of nationally-known jazz artists whose careers go beyond live performance into the areas of composition, movie scores, touring, recording and education. Joining Dane in creating magic in the intimacy of a Lincoln Hall transformed with cabaret-style seating will be Daniel May (piano), Tony DePaolis (bass) and for the first time in Foxburg, sax superstar Mike Tomaro.
Enjoy a romantic great night out of smooth sounds in a candlelit night club style setting, with wine and cheese served. This is an adults only performance with limited seating, so be sure to reserve your tickets early!
Adults: $25, ARCA Members $20
To reserve tickets, please call: 724-659-3153 or email: info@alleghenyriverstone.org
Visit ARCA at: www.alleghenyriverstone.org