Cahal Dunne
Piano and Vocals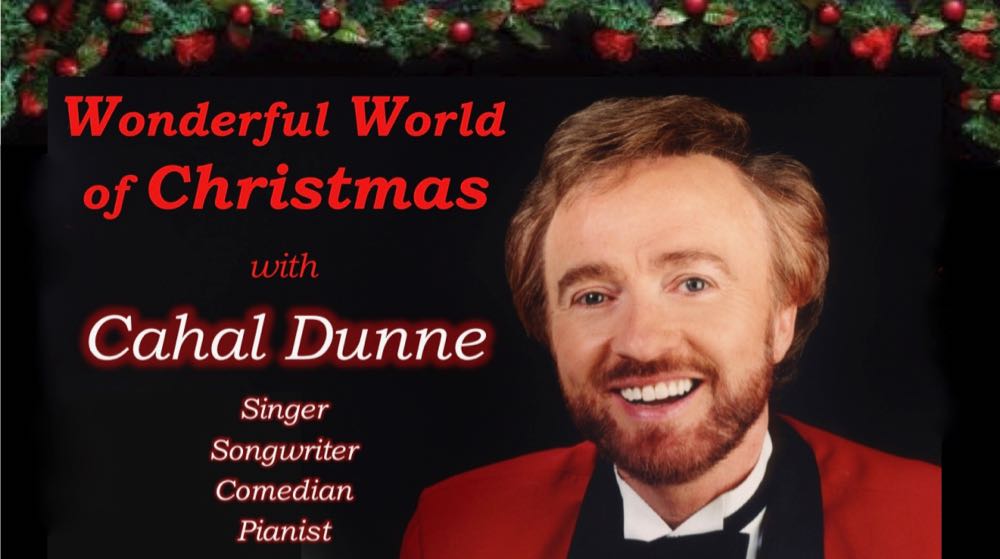 Bring the entire family to celebrate the season with this heartwarming Christmas show by long-time ARCA friend (since its earliest seasons) –  Singer, Songwriter, Comedian and Pianist CAHAL DUNNE on Sunday, December 19, 2021 at 2:00 PM in Lincoln Hall. 
Longing for the Magic of Christmas – with nostalgic overtones from around the world with a Celtic flare – then this is the show for you and all our loved ones to savor the songs and spirit and love of the holiday.  As you are filling the stockings in the last throes of Christmas preparation, fill your hearts with the joy and magic of the Season with Cahal Dunne.  
"Ireland's Piano Man – The Man of Many Jackets", Cahal possesses that certain magical quality known in show business as "it." "It" transcends talent. "It" comes from deep within a great entertainer and washes over an audience, captivating them. An ARCA favorite in early seasons, Cahal returns with his acclaimed "Wonderful World of Christmas" to uplift and inspire, entertaining from Lincoln Hall's seven foot Steinway piano.
Post-COVID, open theatre style seating has returned to 100% capacity.  There is no mask requirement. Tickets may be purchased online here.  Tickets are Adults $20, Students $5.  Call to Reserve at 724-659-3153 and pay by cash or check at the door.  Doors open at 1:30 PM.
Cahal Dunne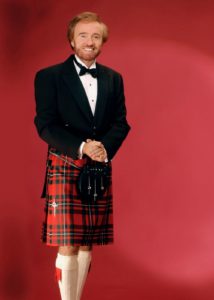 This native of County Cork has a following of loyal admirers and friends that is unique in the rich history of Pittsburgh entertainment, and continues to make new friends with each appearance.
Mr. Dunne is the nephew of the former Prime Minister of Ireland, Jack Lynch. He received his Bachelor of Music degree from the University College of Cork.
In that same year he won first prize in the Castlebar Song Contest with his own song, "Shalom." He represented Ireland in the Yamaha World Song Contest in Tokyo with another of his own songs, "Lover, Not Just a Wife."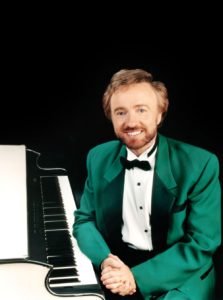 Mr. Dunne credits his winning of Ireland's National Song Contest as his biggest break. With his winning song, "Happy Man", he earned the right to represent Ireland at the International Eurovision Music Contest in Israel. The song became number one in Europe and Ireland with record sales topping the 250,000 mark.
Cahal Dunne is a composer, pianist, comedian, story teller, and television personality. His style is rich and deep, reflecting the many strands in his distinguished career. Sit back and enjoy this entertainer extraordinaire.
Be inspired and filled with the love of the season as Cahal Dunne takes you on a journey into the Wonderful World of Christmas.
Tickets are Adults $20, Students $5.  Call to reserve at 724-659-3153 or buy online here.