Brian Lowry
Keyboards, Accordion, Hammered Dulcimer
Kelly Lowry
Vocals & Percussion
Caitlin Lowry Shegog
Vocals & Bodhran
Benjamin Lowry
Bass, 6-String Guitar, Vocals
Joshua Lowry
Fiddle, Mandolin, Banjo, Vocals
Daryl Hartman
Vocals, 12-String Guitar, Mandolin
Jonathan Shegog
Highland pipes, small pipes, Vocals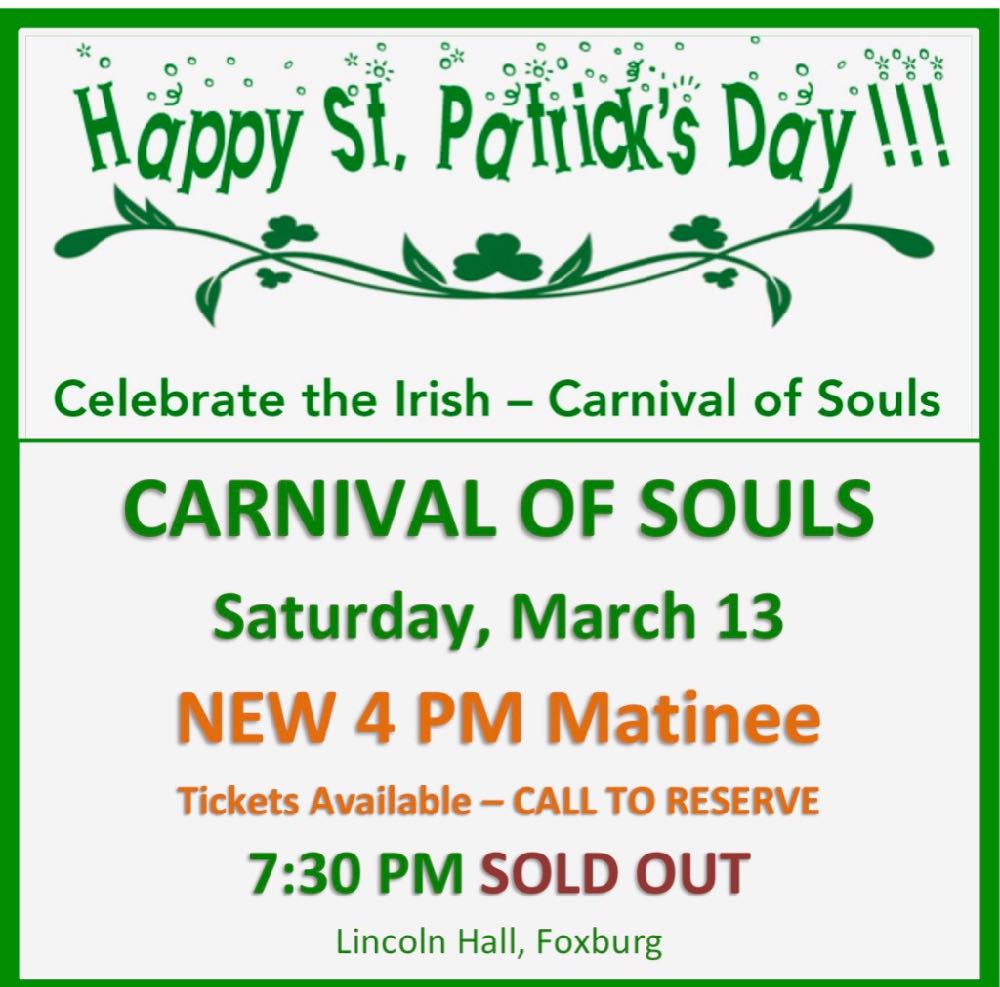 A NEW 4:00 PM CONCERT HAS BEEN ADDED
Limited tickets available – PLEASE CALL 724-659-3153 to RESERVE!
Sorry the 7:30 PM CONCERT is SOLD OUT –
50% Covid seating capacity.

Returning by popular demand to get our St. Patrick's Day celebrations off to a joyous start, the superb Celtic Band CARNIVAL OF SOULS will sound the call for the Irish in TWO PERFORMANCES on Saturday March 13, 2021 at Lincoln Hall in Foxburg. Because the 7:30 PM CONCERT is sold out – we have added at 4:00 PM performance.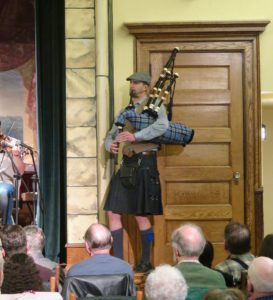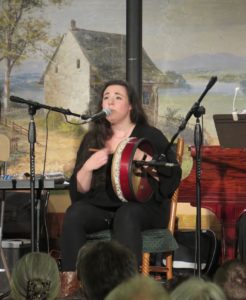 Begin your St. Patrick's Day Celebration with this joyous evening of superb Irish and Celtic Music with the very talented Lowry Family and Friends. Leprechaun magic will abound with the call of the highland bagpipes and all those lucky enough to be Irish – and all those hopefuls who wish they were Irish  – will tap their toes and kick up their heels celebrating St. Patrick's Day weekend in Foxburg.
Compliant with Pennsylvania COVID Guidelines
ARCA is reopening after the recent November-December  COVID-19 shutdown in compliance with Pennsylvania COVID Guidelines. Please refrain from attending if you are ill.  Temperatures will be taken before entry. Masks are required for entrance and to be worn inside. Hand sanitizer will be available.
Seating is socially distanced to 50% occupancy – a total of 55 tickets.  Because seating is limited, reservations are recommended:  724-659-3153. Reservations for reserved seats in hall quadrants will be taken by phone. If socially distanced reservations have filled the 50% quota, tickets will not be available at the door. 
Families and groups will be seated together. Walk-ins are welcome only if socially distanced seating remains – cash or check at the door.
Tickets are Adults $15, Students $5, and children under 6 Free.
Because the 7:30 PM concert is SOLD out, and a 4:00 PM matinee is available for purchase – no more tickets may be purchased online for either the 4 or 7:30 PM concerts.  
Tickets for the 4:00 PM concert ONLY may be Reserved by Phoning 724-659-3153 – to pay by cash or check at the door.
No tickets will be available at the door for the 7:30 PM show.
Tickets MAY be available at the door for the 4 PM concert ONLY if we have not reached our 50% COVID capacity. 
——————————————————-
Led by Brian and Kelly Lowry the band features highland pipes, bodhrán drum, 12 string and bass guitar, mandolin, fiddle, accordion, and keyboard along with high spirited vocals.   Listen to their music from their CD No Scone Unburned – Forty-two Pound Checque/Wind that shakes the Barley on their website, Carnival of Souls.    More samples of No Scone Unburned  and their second CD, SconeHenge,  is available through their website and CD Baby.  CDs will be available for sale at the concert.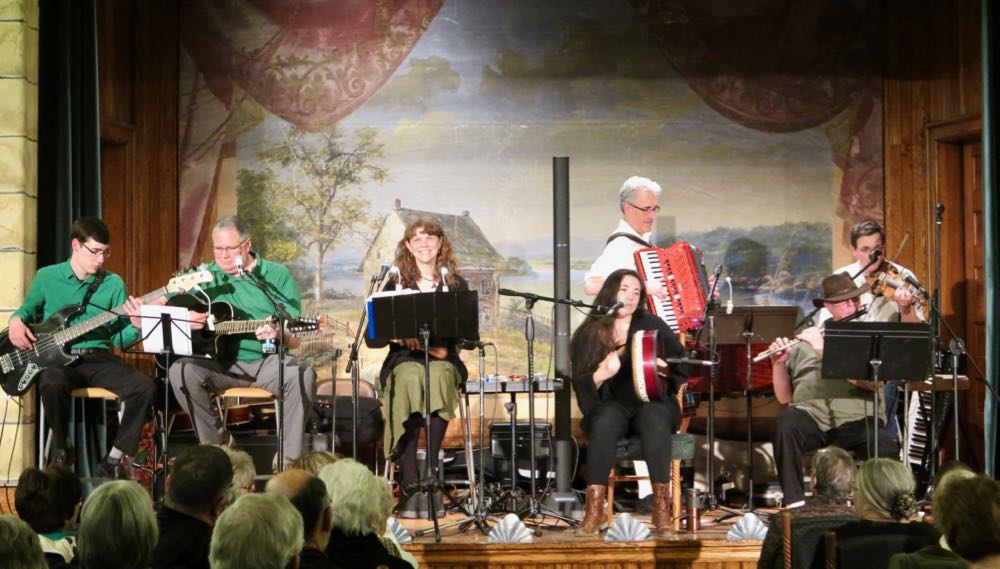 ABOUT CARNIVAL OF SOULS
CARNIVAL OF SOULS has been performing traditional and original Celtic music in Western Pennsylvania, eastern Ohio, and West Virginia for nearly twenty years. The group uses a wide variety of traditional and non-traditional instruments to produce a rich range of music that would be at home in a pub in Dublin or a coffee shop in Shadyside.
Their first CD, "No Scone Unburned" was released in 1999 and has been acclaimed by Dirty Linen, the international magazine of folk music, and is in the Irish music archives in Dublin. They can be heard at a variety of venues in the tri-state area.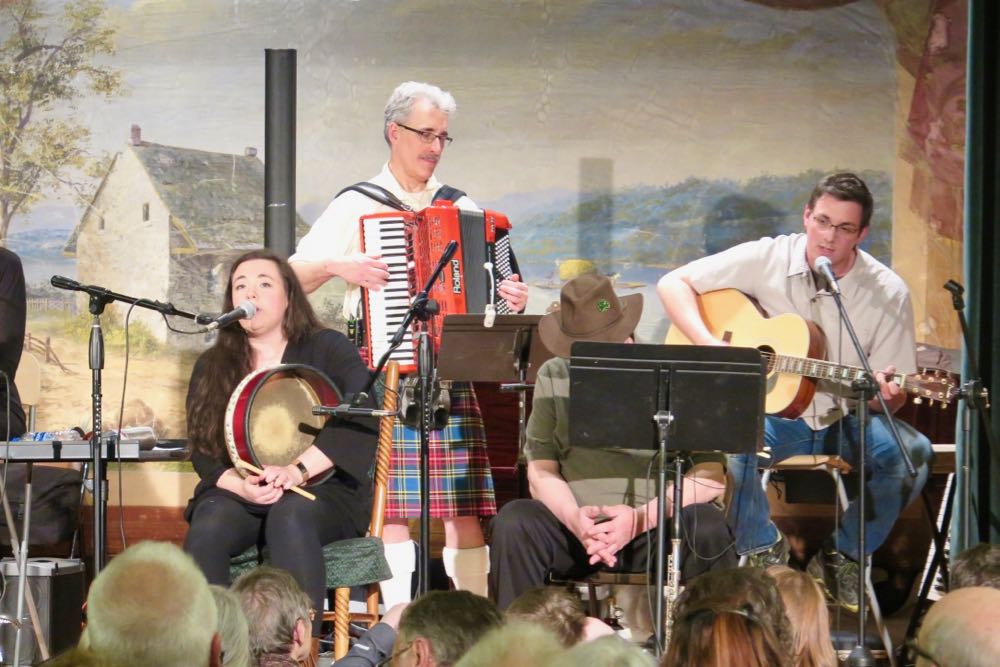 The band includes talented members of the extended Lowry family.  The band members are:
Roy Abbott – flute
Daryl Hartman – vocals, 12-string guitar, mandolin
Brian Lowry – keyboards, accordion, tin whistle, hammered dulcimer
Kelly Lowry – vocals, percussion
Jonathan Shegog – Highland pipes, small pipes
Caitlin Lowry – vocals, bodhran, keyboard
Benjamin Lowry – bass, six-string guitar, vocals
Joshua Lowry – fiddle, mandolin, banjo, vocals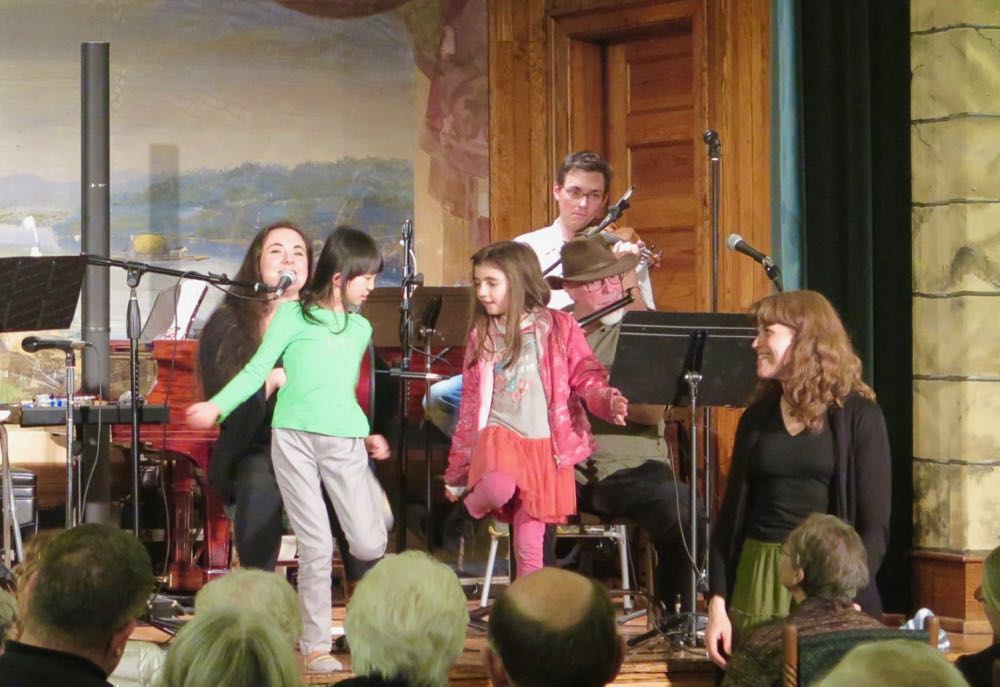 With the luck of the Irish and by reserving tickets at 724-659-3153, you can experience the joyous music making of the Lowrey family and Carnival of Souls – which has been hailed as creative and with tight arrangements in reviews of their most recent CD – "No Scone Unburned":
Dirty Linen
"… it's when the band gets creative that their sound gets most interesting. There are dreamy arrangements of "Lagan Love" and "She Moves Through the Fair" with echoing keyboards and rainsticks, a version of "Bogie's Bonnie Bell" with a rythmic variation that turns it into a sad calypso, and a rocking hammered dulcimer reel set.
The Pittsburgh Tribune/Review 
"…Arrangements are tight, and the songs bristle with tin-whistles, accordion and galloping bodhran, an Irish drum played by vocalist Bob Hartman. The band proves equally adept at pint glass-rattling rave-ups such as "Allistrum's March" and the lush, languid American Indian ballad "Shenandoah"