Brian Lowry
Keyboards, Accordion, Hammered Dulcimer
Kelly Lowry
Vocals & Percussion
Caitlin Lowry Shegog
Vocals & Bodhran
Daryl Hartman
Vocals, 12-String Guitar, Mandolin
Jonathan Shegog
Highland pipes, small pipes, Vocals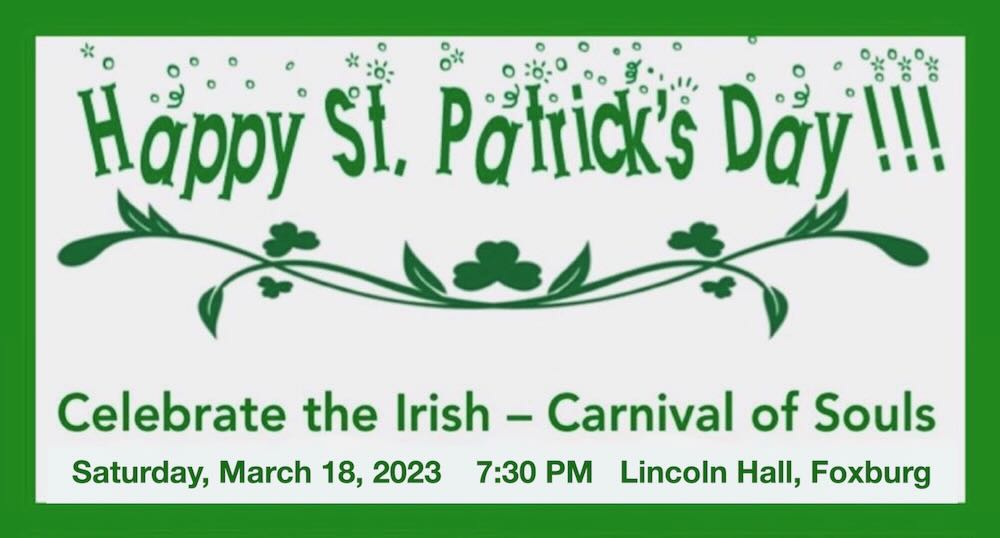 We are sorry that this performance of Carnival of Souls is SOLD OUT!
Please reserve or buy online early next year.
HAPPY ST. PATRICK'S DAY!
Returning by popular demand for the 2023 St. Patrick's Day weekend celebration, the Lowry family and superb Celtic Band CARNIVAL OF SOULS will sound the call for the Irish on Saturday, March 18, 2023 at 7:30 PM in Lincoln Hall in Foxburg.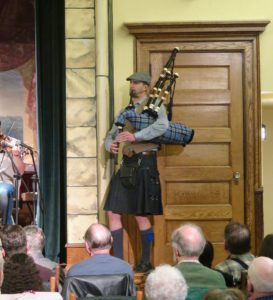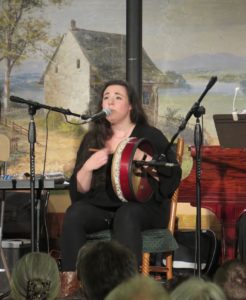 Entend your celebration of St. Patrick's Day through the weekend with this joyous evening of superb Irish and Celtic Music with the very talented Lowry Family.
Leprechaun magic will abound with the call of the highland bagpipes and all those lucky enough to be Irish – and all those hopefuls who wish they were Irish – will tap their toes and kick up their heels celebrating St. Patrick's Day in Foxburg as the Lowry Family performs stirring vocals and reels & jigs on highland bagpipes, bodhrán, guitar, flute, tin whistle, accordion, keyboards, & the McKissick Mighty Wurlitzer theatre organ.
Reserve Early:  This Concert will Sell Out.
Tickets are Adults $20, Students $5, and children under 6 Free.  Buy online here – or Pay  cash or check at the door.  Call to Reserve: 724-659-3159
About Carnival of Souls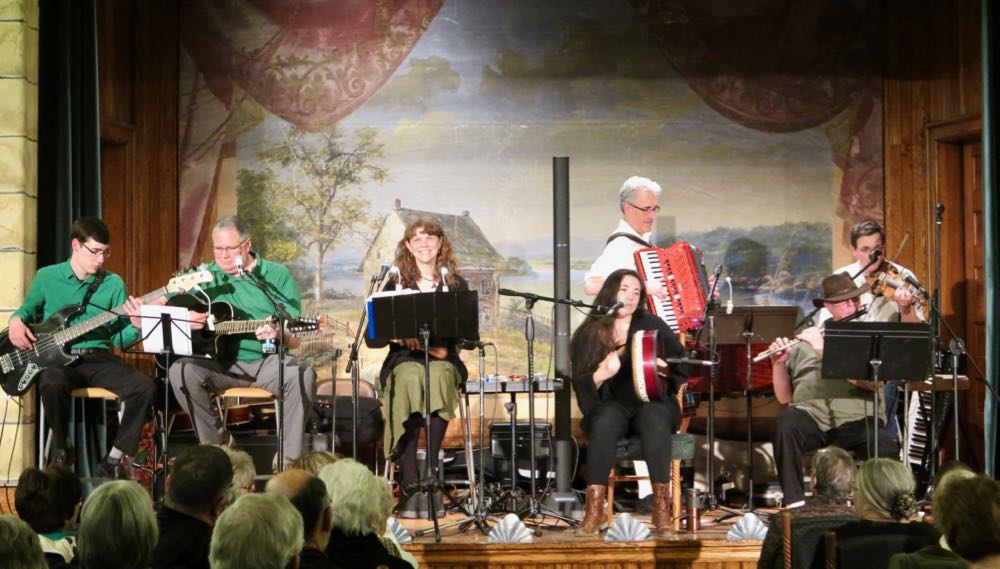 CARNIVAL OF SOULS has been performing traditional and original Celtic music in Western Pennsylvania, eastern Ohio, and West Virginia for nearly twenty years. The group uses a wide variety of traditional and non-traditional instruments to produce a rich range of music that would be at home in a pub in Dublin or a coffee shop in Shadyside.
Led by Brian and Kelly Lowry the band features highland pipes, bodhrán drum, 12 string and bass guitar, mandolin, fiddle, accordion, and keyboard along with high spirited vocals.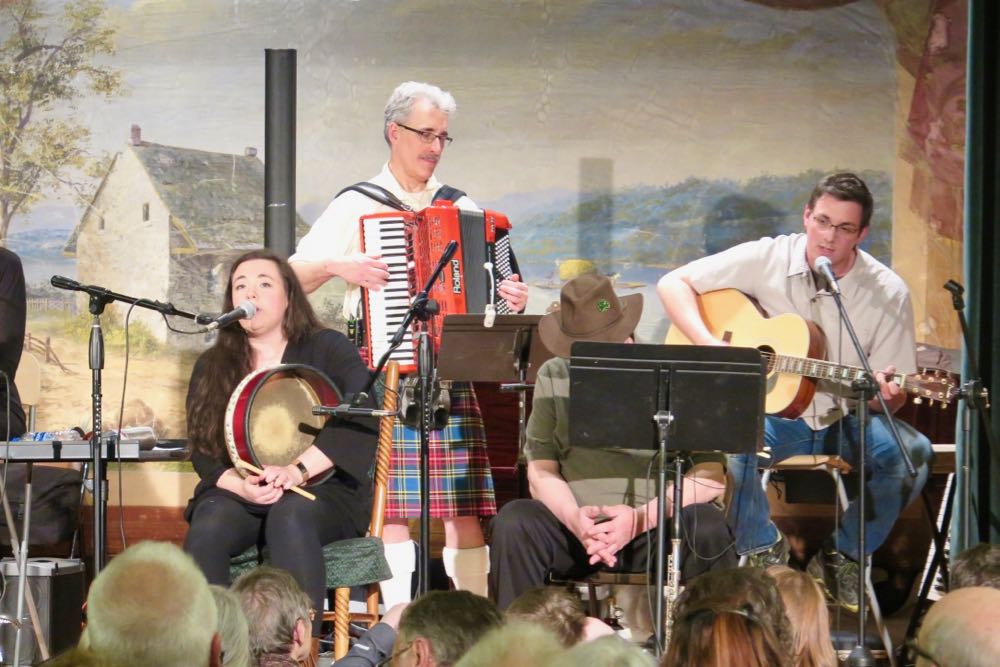 The band includes talented members of the extended Lowry family.  The band members are:
Roy Abbott – flute
Daryl Hartman – vocals, 12-string guitar, mandolin
Brian Lowry – keyboards, accordion, tin whistle, hammered dulcimer
Kelly Lowry – vocals, percussion
Jonathan Shegog – Highland pipes, small pipes
Caitlin Lowry – vocals, bodhran, keyboard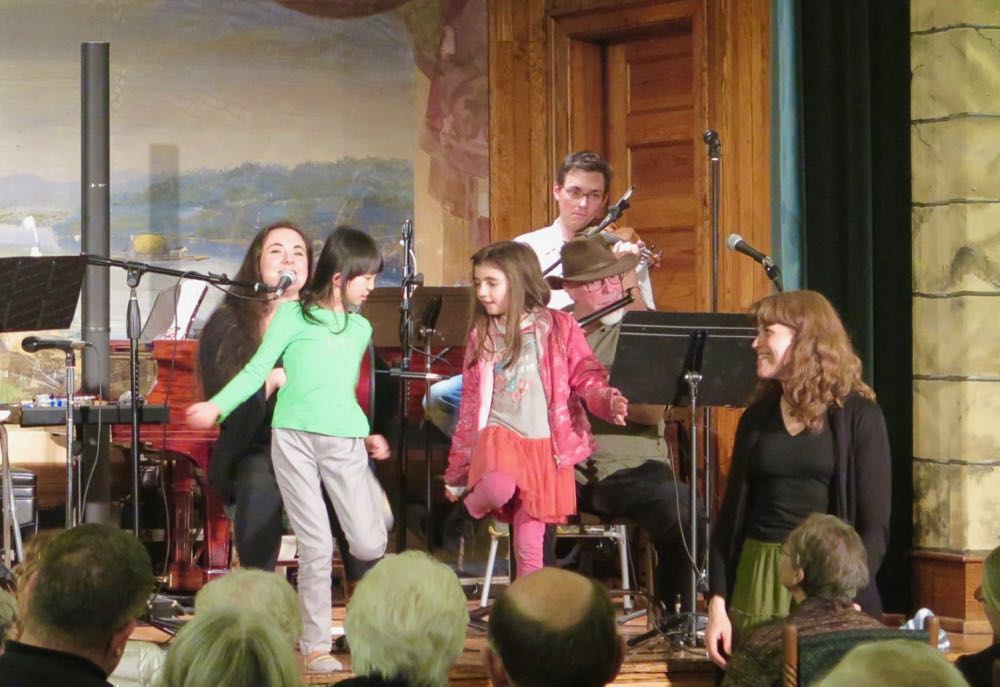 You can listen to their music from their CD No Scone Unburned – "Forty-two Pound Checque and Wind that shakes the Barley" – and more samples of No Scone Unburned and their second CD, SconeHenge, through CD Baby.
Their musicianship has been hailed as creative and with tight arrangements in reviews of their CD – "No Scone Unburned":
Dirty Linen
"… it's when the band gets creative that their sound gets most interesting. There are dreamy arrangements of "Lagan Love" and "She Moves Through the Fair" with echoing keyboards and rainsticks, a version of "Bogie's Bonnie Bell" with a rythmic variation that turns it into a sad calypso, and a rocking hammered dulcimer reel set.
The Pittsburgh Tribune/Review 
"…Arrangements are tight, and the songs bristle with tin-whistles, accordion and galloping bodhran, an Irish drum played by vocalist Bob Hartman. The band proves equally adept at pint glass-rattling rave-ups such as "Allistrum's March" and the lush, languid American Indian ballad "Shenandoah".
With the luck of the Irish and by reserving tickets at 724-659-3153, you can experience the joyous music making of the Lowrey family and Carnival of Souls during St. Patrick's Day weekend on Saturday, March 18, 2023.