Celebrate J. S. Bach's Birthday at Lincoln Hall in Foxburg, PA as internationally acclaimed early music ensemble – Chatham Baroque performs 'The Intimate Bach' on Sunday, March 30 at 2:00 PM at Lincoln Hall, featuring some of the most beloved music by Johann Sebastion Bach and contemporaries, featured on their new CD of the same name.  Plan to Meet the Artists after the concert and enjoy a BACH BIRTHDAY PARTY reception with cake, coffee and tea in Lincoln Hall.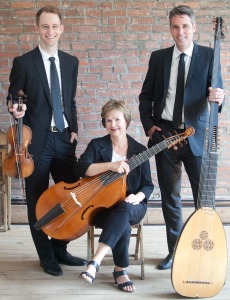 The intimacy of ARCA's Lincoln Hall in Foxburg provides an ideal environment to experience the magical web of sound that Chatham Baroque weaves with their consummate artistry and world class music making. Listen to Antonio Bertali: Prothimia Suavissima Bk. II – Sonata 4 from their 'Bach and Beyond' compact disc – Chatham Baroque's tenth CD.
Highlights of the The Intimate Bach program, featuring works from their recent CD release of the same name, focus on the intimate works of the baroque master Johann Sebastian Bach, and include the magnificent Chaconne for unaccompanied violin, a solo suite for the German lute, duets from The Art of the Fugue, and Bach's Sonata for violin and continuo in G Major.  Also on the program will be glorious works by contemporaries Dietrich Buxtehude and Heinrich Ignaz Biber.
The ensemble offers audiences the opportunity to hear baroque music that is accessible and thrillingly vivid, with a freshness akin to improvisational jazz.  "One of Pittsburgh's greatest treasures" says the Pittsburgh Post-Gazette, Chatham Baroque continues to excite local, national, and international audiences with dazzling technique and lively interpretations of seventeenth and eighteenth-century music played on instruments of the period.
This well travelled ensemble, Chatham Baroque, has toured across the United States as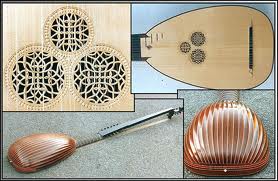 well as in South America and Mexico, the Virgin Islands, and Canada. On the road, the ensemble consistently receives high praise. The Washington Post calls them "musically impeccable"; the Chicago Tribune, "a splendid period-instruments ensemble"; and the New York Times praises their "colorful virtuosity."
During the Lincoln Hall concert, the personable, warm and articulate Chatham Baroque members will serve as living program notes, providing the audience with insights into the music they will be performing on their unique period instruments.   Chatham Baroque is comprised of Andrew Fouts (baroque violin), Patricia Halverson (viola da gamba), and Scott Pauley (theorbo & archlute).  Enjoy this video in which Scott Pauley demonstrates the theorbo while Chatham Baroque is preparing for one of their celebrated Christmas concerts.
Ticket Prices are $25, $20 for Members and $10 for Students.  To Reserve Tickets, please call 724 659-3153.