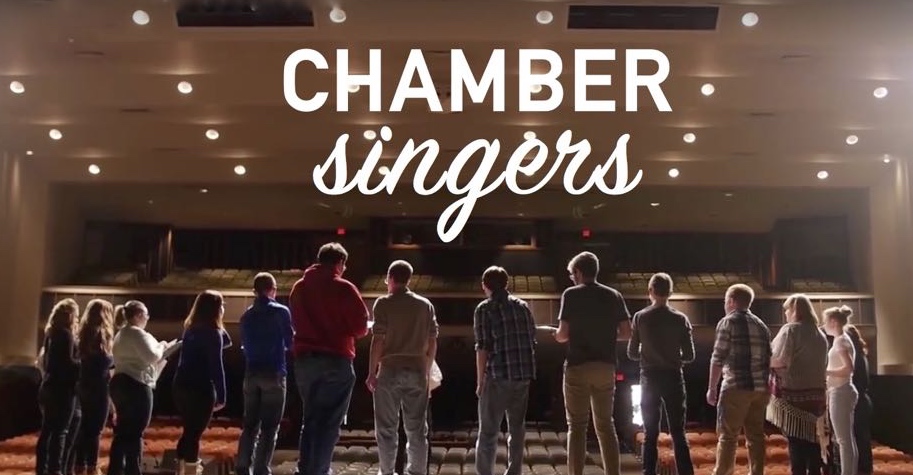 Allegheny RiverStone Center for the Arts is proud to present the Clarion University Chamber Singers in Lincoln Hall in Foxburg on Sunday, June 26, at 2:00 PM on the eve of their departure to compete in The Llangollen International Musical Eisteddfod in North Wales, UK (from July 5 – 10, 2016).  Help ARCA showcase musical excellence in our region as we celebrate Clarion University's premier vocal ensemble in a concert of choral works in diverse styles, from songs of faith and African-American spirituals to folk and popular music.
Tickets are $10 for Adults, $5 for Students and Children under 6 are free.   Buy tickets online here or you may call to reserve at (724) 659-3153.
The musical excellence of the Clarion University Chamber Singers has been recognized by their competitive selection to participate and compete in The Llangollen International Musical Eisteddfod in Wales, sponsored by the Prince of Wales (Prince Charles) and running since 1947.  2016 marks the 70th Eisteddfod.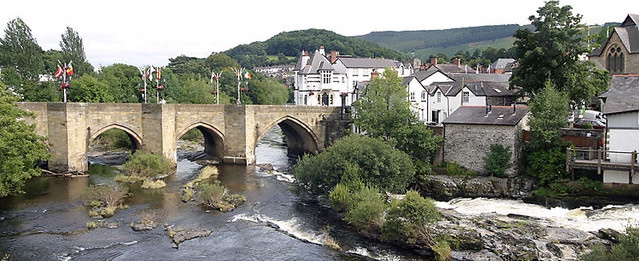 Singers and dancers from around the world are invited to participate in the Festival based on an auditioned selection process.  Over 20 high quality artistic competitions are followed each evening by concerts, where the best and most colorful competitors share the stage with professional artists. Singers, dancers and instrumentalists from around 50 countries will be performing to audiences of more than 50,000 over the 6 days of the international music festival.  While in the UK, the Chamber Singers will be performing additional concerts in churches in England and Ireland: Southwark Cathedral in London and Holy Trinity Church in Stratford-upon-Avon; and St. Mary's Church in Killarney and Christ Church Cathedral in Dublin.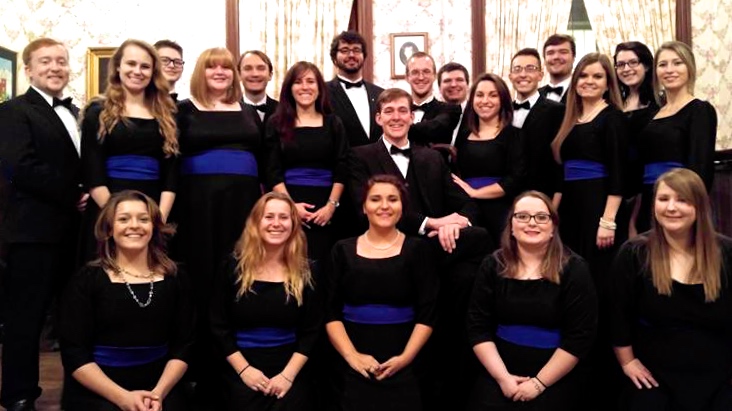 "This is the first time in the university's history that any of Clarion University's musical ensembles has been invited through an audition process to perform at an international competition, and we are incredibly proud of our students for having achieved that milestone," says Dr. Stephen Johnson, Chamber Singers director. "Our students now realize that with hard work and dedication, Clarion University is competitive on the world stage."
Clarion University Chamber Singers

Participation in The Llangollen International Musical Eisteddfod in North Wales, UK is a significant achievement for the Clarion University Chamber Singers, which for more than 50 years has been the premier vocal ensemble at Clarion University. Membership into the group is through a competitive audition process; dedicated students rehearse many hours beyond normally scheduled rehearsal times. For most of its musical history, this extraordinary choral ensemble has been primarily an a cappella group, performing Renaissance motets and madrigals. For many years, the ensemble presented an annual Madrigal Dinner that was greatly anticipated and highly acclaimed in the Clarion community.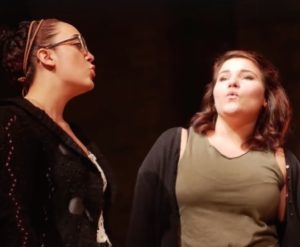 Beginning two years ago with new conductor Dr. Stephen Johnson, the ensemble continued not only to perform motets and madrigals but also to expand its repertoire, spanning a broad range of musical periods and genres, including Jazz, popular music, traditional folk music, Spirituals and 20th Century music. The ensemble has replaced the traditional madrigal dinner with an annual benefit dinner, which raises funds for local charities and people in need in the Clarion community.
The Chamber Singers also has expanded its performance schedule to include special events on the Clarion University Campus and concerts in western Pennsylvania communities. In Spring 2015, the Chamber Singers performed community concerts and school assemblies in north central Pennsylvania, including West Forest High School, Smethport High School, Coudersport High School, Ridgway High School and a community concert at Christ Episcopal Church in Coudersport.
In April 2016, the Chamber Singers shared the beauty of their voices on tour, bringing the arts to schools and communities in western Pennsylvania. These included evening community concerts at Heritage United Methodist Church in Ligonier, Anne Ashley United Methodist church in Homestead, and In-school assembly concerts at Greenville High School, Latrobe High School, and Kittanning High School. On June 26, the Chamber Singers are performing in Lincoln Hall in Foxburg, presented by Allegheny RiverStone Center for the Arts, in advance of their departure on their European tour.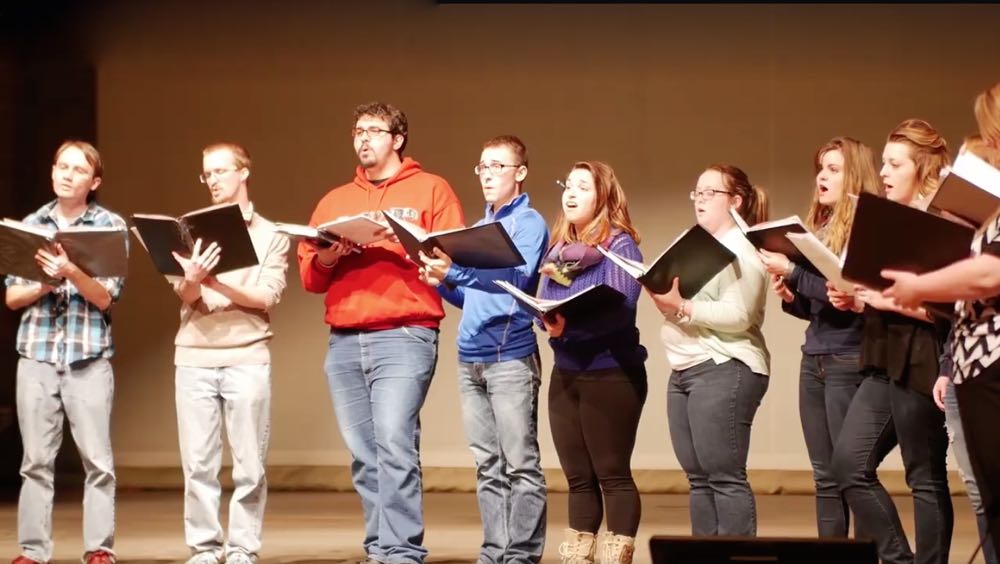 Concert Program
I
Ave Maria (Angelus Domini)……………………………….………..Franz Biebl (1906-2001)
Soloists: Ellen Bossert and Jared Stack
Daemon Irrepit Callidus………………………………………..…Gyorgy Orban (1947-   )
Bogoroditse Devo, No. 6 from All-Night Vigil—Sergei Rachmaninoff (1873-1943)
II
Baba Yetu……………………………………………..……………….Christopher Tin (1976-         )
Soloists: Jared Stack Ben Blinn, Megan Blashford, Ellen Bossert, Jason Poor
Tshepa Thapelo…………………………………..Sotho Folk Song arr. By Ruth Morris Gray
I'm Seventeen Come Sunday………..……………………Percy A. Grainger (1882-1961)
III
Il est bel et bon……………………………Pierre Passereau (1509-1547) arr. John Leavitt
Nyon Nyon……………………………………………………………..…..Jake Runestad (1986-   )
Intermission
IV
Plenty Good Room……………………………………………….……..Kirby Shaw (1942- )
Spiritual………………………………………………..……………Ysaye Barnwell (1946-   )
V
Good Time……………………………………………………..…..Matthew Thiessen (1980-   )
Soloist: Jared Stack
Embraceable You…………………………………………..…George Gershwin (1898-1937)
Words……………………………………………………………………Anders Edenroth (1963-   )
VI
White Winter Hymnal……………………………… ……………Anders Edenroth (1963-   )
Even When He Is Silent………………………………………Kim Andre' Arnesen (1980-   )
Bridge Over Troubled Water…………………….Paul Simon (1941-   ) arr. Kirby Shaw
About the Artists
Dr. Stephen Johnson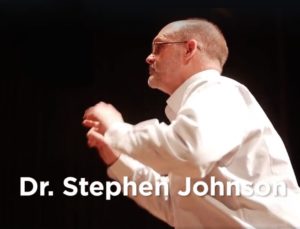 Stephen Johnson is the director of the Clarion University Chamber Singers and Director of University Choirs.  He holds a baccalaureate degree in Music Education from Mansfield University and a Master of Music in Musical Performance from Arizona State University. He earned his Ph.D. from the University of Maryland with concentrations in music curriculum and instruction, performance, conducting, music theory, and statistical analysis.
Currently Director of University Choirs at Clarion University, he is the music director of the Clarion University Concert Choir and the Clarion University Chamber Singers. In addition to directing the university choirs, he teaches courses in elementary and vocal methods, and voice. He is also the faculty advisor for an all-female acapella group, the CUP-ellas.
Some of the highlights from Dr. Johnson's musical career include a summer of performing and study at the Tanglewood Institute in Tanglewood, Mass. At Tanglewood, he studied privately with Sam Pilafian, tubist for the Boston Pops Orchestra and Empire Brass Quintet, and performed on stage with the Boston Symphony brass section. He also studied privately with Donald Stanley at Mansfield University, Ray Nutaitis at Arizona State University, and Washington Air Force Band euphonium soloist Dr. Brian Bowman at the University of Maryland. Over a four-year period, he co-directed half-time shows for the World Football League throughout Europe including a World Football League Championship Game in Edinboro, Scotland.
Before assuming his current duties as Director of University Choirs, Dr. Johnson served as Chair of the Department of Music for four years and also as Associate Dean and Interim Dean of the College of Arts and Sciences at Clarion University for eleven years. He taught instrumental music at Sullivan County High School in Laporte, Pennsylvania for three years and taught K-12 vocal and instrumental music for six years at New Covenant Academy in Mansfield, Pennsylvania.
Clarion University Chamber Singers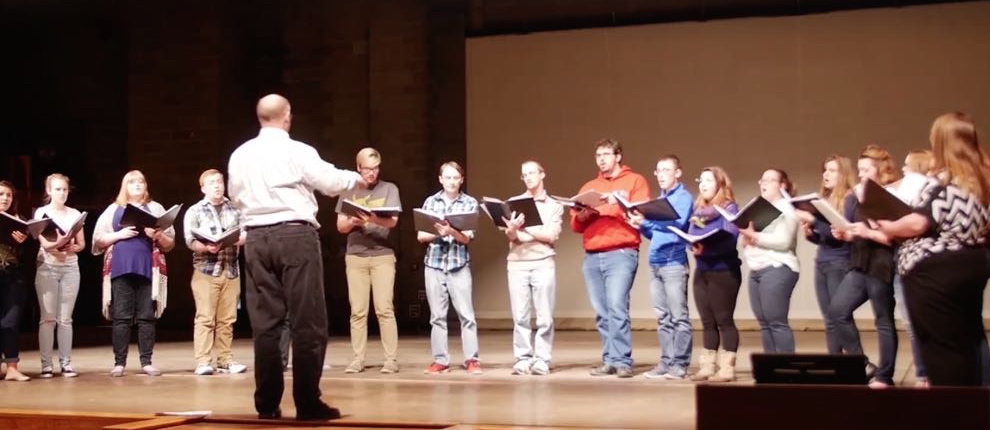 SOPRANO                                                   MAJOR                                                         HOMETOWN
Megan Bettwy                                           Speech Pathology                                    Holidaysburg, PA
Kiah Harrington-Wimer                           Theatre                                                       Brookville, PA
Brana Hill                                                   Communication                                        Pittsburgh, PA
Katie Gannon                                            Speech Pathology                                     Saxonburg, PA
Tori Heckert                                               Theatre                                                         York, PA
Marina Meholick                                       Rehabilitative Sciences                           Reynoldsville, PA
Anna Mae Pastorok                                  Early Childhood/Special Education     Hamburg, NY
Hanna Reed                                               Speech Pathology                                     Mertztown, PA
ALTO
Amanda Betts                                            Communication                                         Warren, PA
Megan Blashford                                       Speech Pathology                                     Pittsburgh, PA
Ellen Bossert                                              Speech Pathology                                     Portville, PA
Emily Cooper                                              Rehabilitative Sciences                           Hawley, PA
Jennifer Grenus                                          Music Education                                        Woodland, PA
Katie Kohlenburg                                       Music Education                                        Knox, PA
Allison Oknefski                                         Nursing                                                         Ridgeway, PA
Rachel Raybuck                                          Nursing                                                         Sligo, PA
Carrie Rugh                                                 Social Studies/Special Education         Butler, PA
TENOR
Brian E. Miller                                             Music Education                                        Beaver Falls, PA
Andrew Ortega                                           Music Education                                        Titusville, PA
Jared Stack                                                  Finance/Economics                                  Kittanning, PA
BASS
Ben Blinn                                                     Mathematics Education                         Pittsburgh, PA
Quincy Nolan                                              Strategic Communication                       Warren, PA
Jason Poor                                                   Accounting/Finance                                 Jersey Shore, PA
Jordan Weeter                                             Chemistry                                                    Knox, PA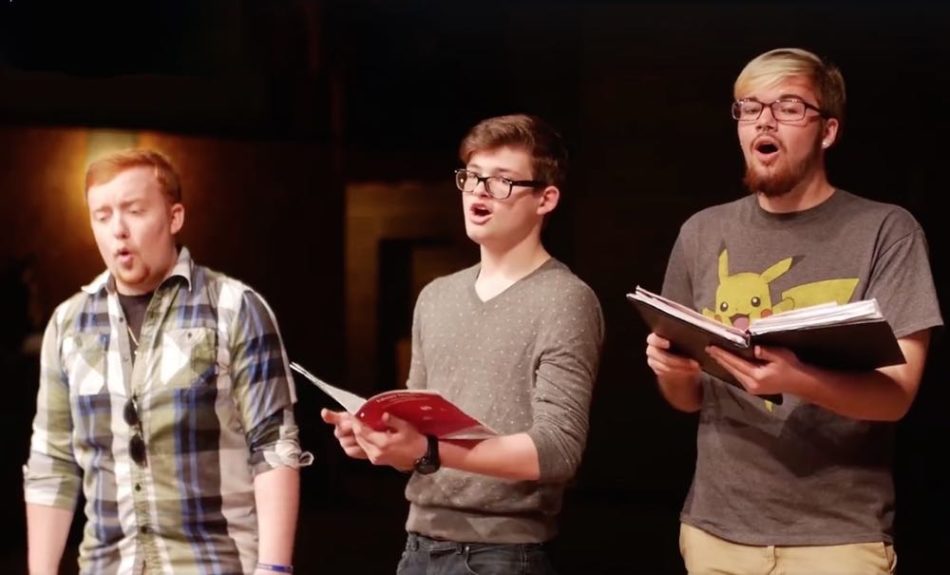 [/fourcol_three_last]