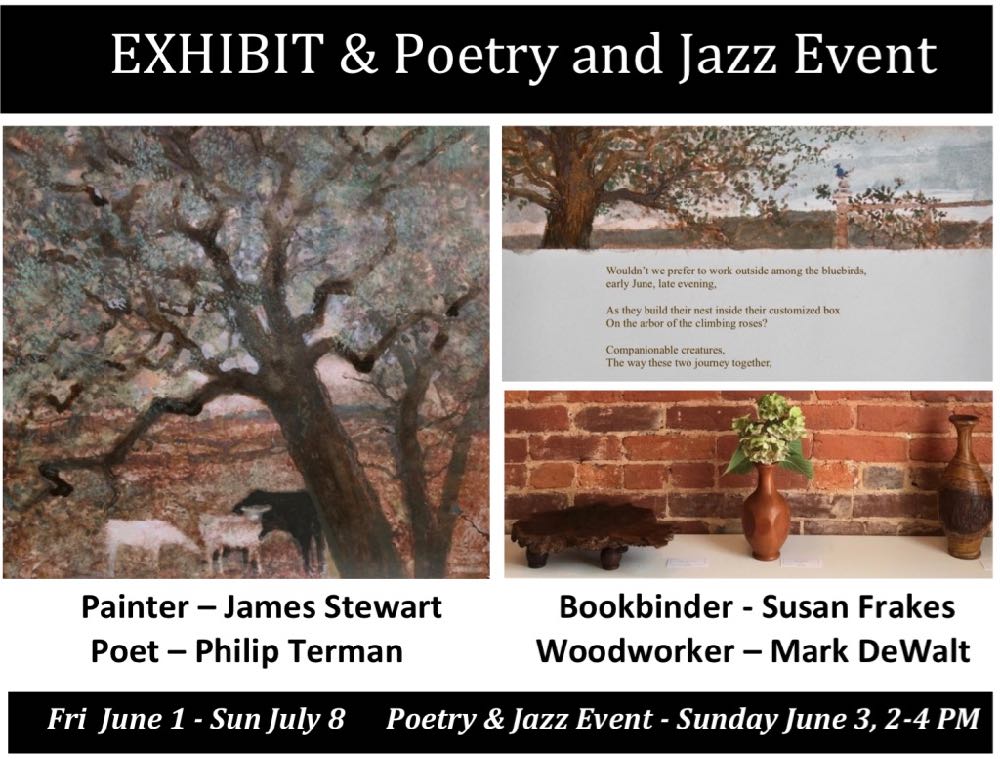 Allegheny RiverStone Center for the Art's mission statement to provide "Glorious music and art in the beautiful Allegheny river valley" was epitomized in the collaborative exhibit and "Poetry and Jazz" performance at the Red Brick Gallery on Sunday, June 3 from 2 to 4 PM.  The first "Music 'N Art" concert presented by ARCA in the second-floor gallery space served as the opening event/reception for the exhibit "Bindings, Poetry, Paintings and Woodworking".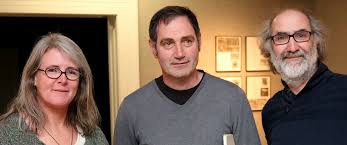 The exhibit featured both illustrations by painter James Stewart of poetry by Philip Terman in the hand sewn book The Four Seasons, by bookbinder Susan Frakes, as well as three-dimensional natural wood vases and furniture by word-worker, Mark DeWalt.  Their collaborative creativity represents the inspiring, rural world of the greater Allegheny River valley. The exhibit ran from Friday June 1 to Sunday July 8.

The "Poetry and Jazz" Sunday, June 3 performance featured Mark DeWalt, keyboardist and CATRO leader, and upright Bass player Dave Morgan providing the musical landscape for the poetry reading by Philip Terman from The Four Seasons.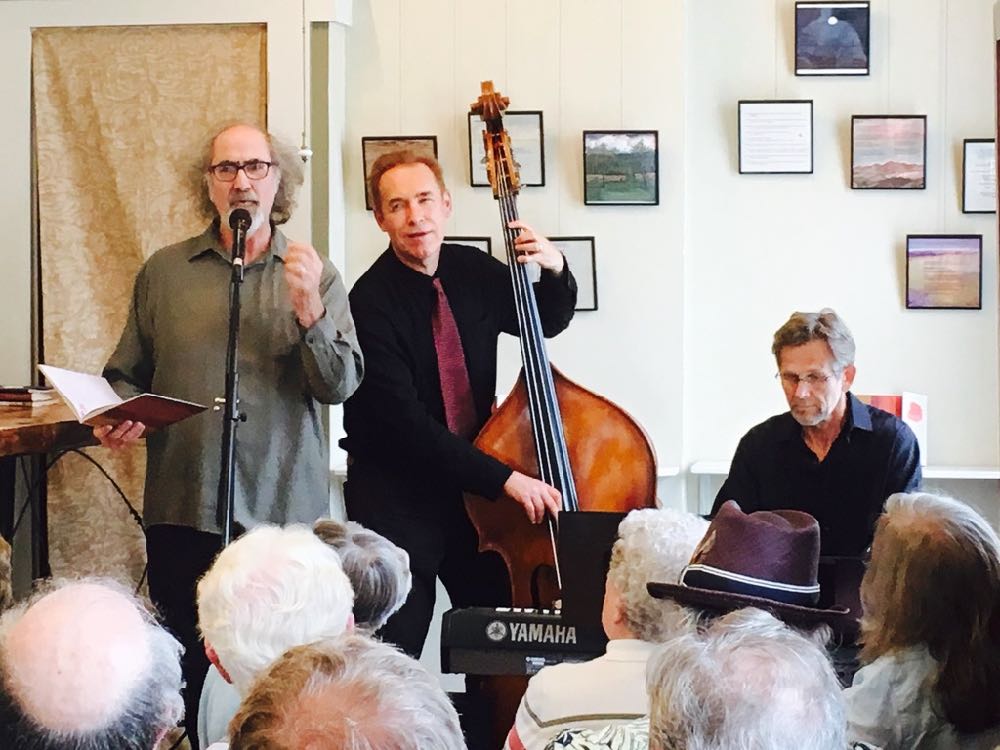 Also sharing his perspective as illustrator was James Stewart – whose artwork is concurrently on exhibit in "Café Berlin" at Gallery 71 in New York City from May 24 to June 7… from the NYC's East River to the Allegheny River.  Elaborating on a special educational aspect of the making of the hand-sewn book, Susan Frakes was Skyped from her home in California. The gallery opened from 12:00 noon to 5 PM on Sunday, June 3 – with the performance from 2 to 4 PM and cheese and wine reception.  Copies of The Four Seasons hand sewn poetry book were available for purchase.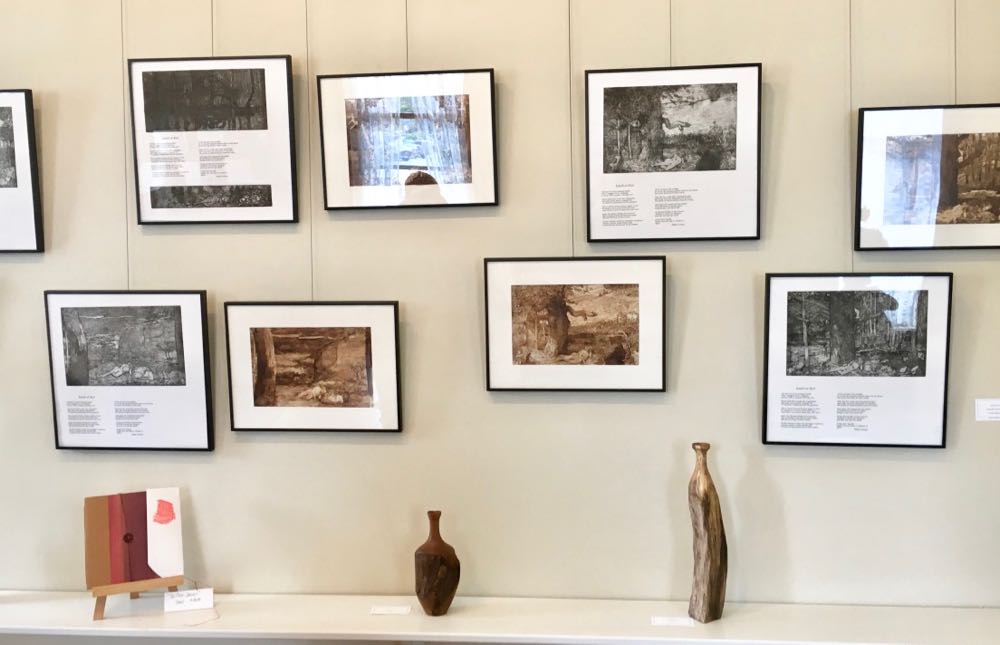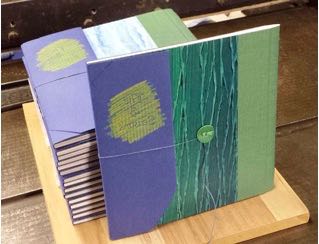 The Four Seasons and Other Works book project is the second collaboration for these three artists, for whom making art is normally a solitary pursuit – writing poetry, making visual art, and hand binding books. Each of them has over twenty years of experience in their respective fields. Their first limited edition book was "Like a Bird Entering Through a Window Leaving Through Another Window". Each book consists of original poetry by Terman and reproduced drawings and paintings of Stewart. The wall art exhibited at the Red Brick Gallery included a series of Stewart's illustrations in various stages of composition to Terman's poems that reflect the visual process, as well as a few portraits that reflect a series of "portrait poems" about writers and painters.
ABOUT THE ARTISTS
James Stewart, Painter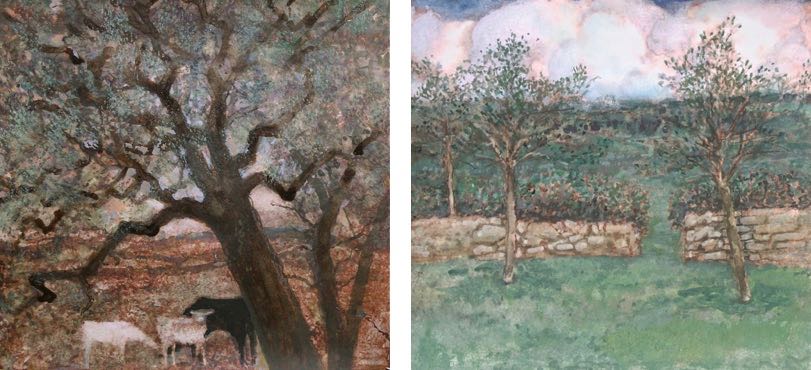 For artist, James Stewart, illustrating Terman's poetry was a continuation of his obsession about the relationship between poetry and art.  Stewart did a lengthy series of paintings and prints based on Homer's "The Iliad" and "The Odyssey". Hearing a performance of Philip Terman reciting poetry with Mark DeWalt and jazz musicians, Stewart asked Terman if he might create images for his poetry.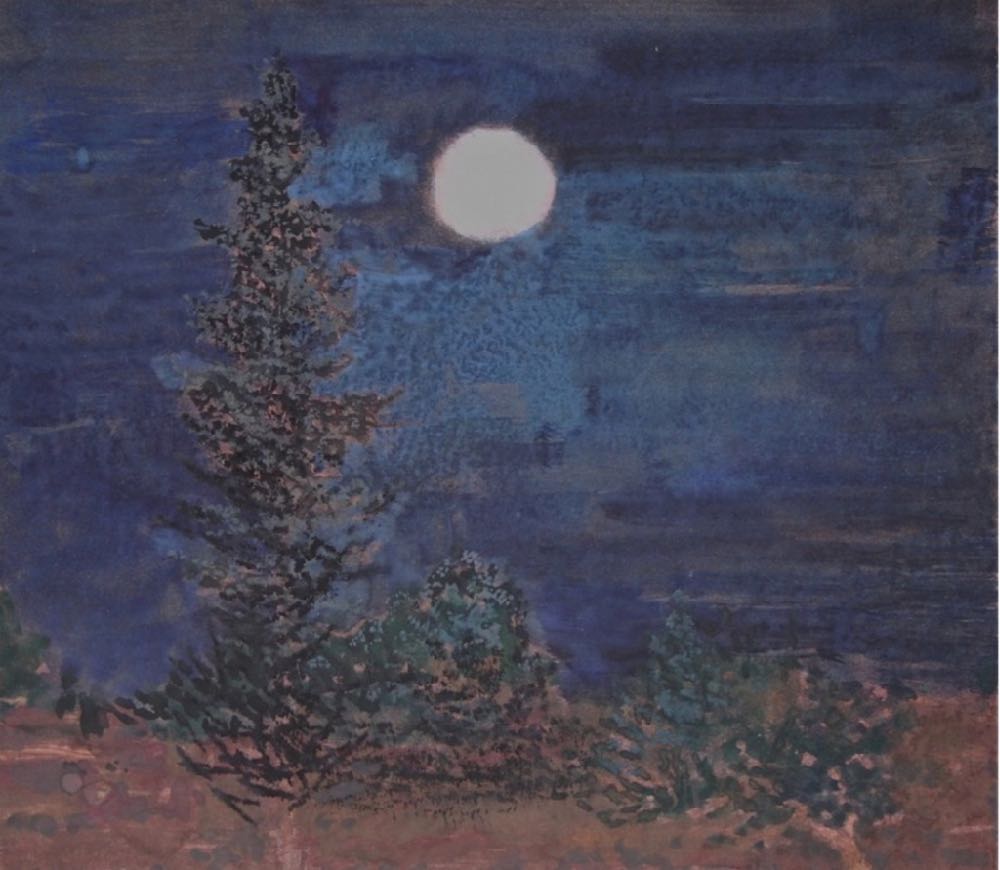 Terman brought in book-binder Frakes – and their artistic collaboration commenced.  According to Stewart, some of his drawings are literal references to images in the poems, and others more abstract concepts that become understood only upon reading the poem.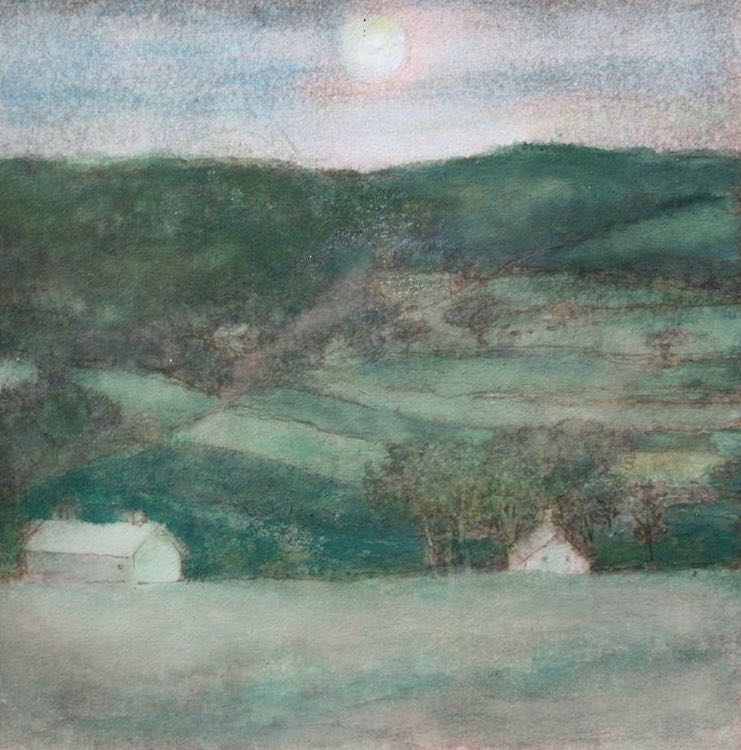 Mercer county artist James Stewart studied art at The Pennsylvania Academy of Fine Art, Barnstone Academy, and Fredakis Academy.  His many solo exhibitions include, most recently, Gallery 71 in New York City, Gross McCleaf Gallery in Philadelphia, Washington County Museum of Art in Hagerstown, MD, Evearts Gallery in Philadelphia, the Butler Institute of American Art, and the Hoyt Fine Art Center in New Castle, PA.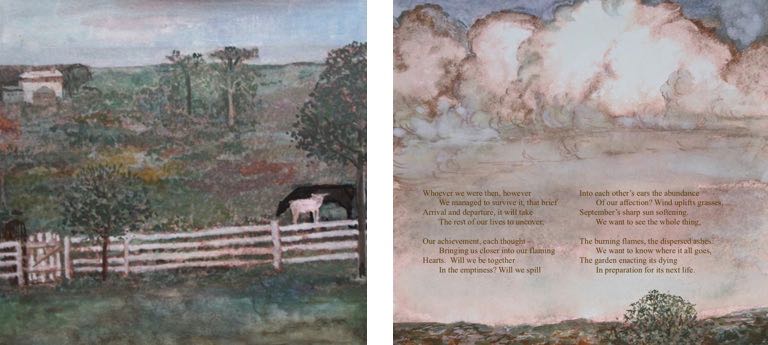 He also has participated in many group exhibitions at the Sande Webster Gallery in Philadelphia, the Erie Art Museum, and the Pennsylvania Academy of the Arts, among others. His many awards wards include a Ballinglen Ireland Fellowship and a Guggenheim Fellowship for Painting, an Arco Ceical Co. Purchase Prize, the Benjamin West Prize, the Philadephia Artist Award, the Black and White Print Prize, and the Stewardson Prize for Sculpture.  www.stewartpainter.com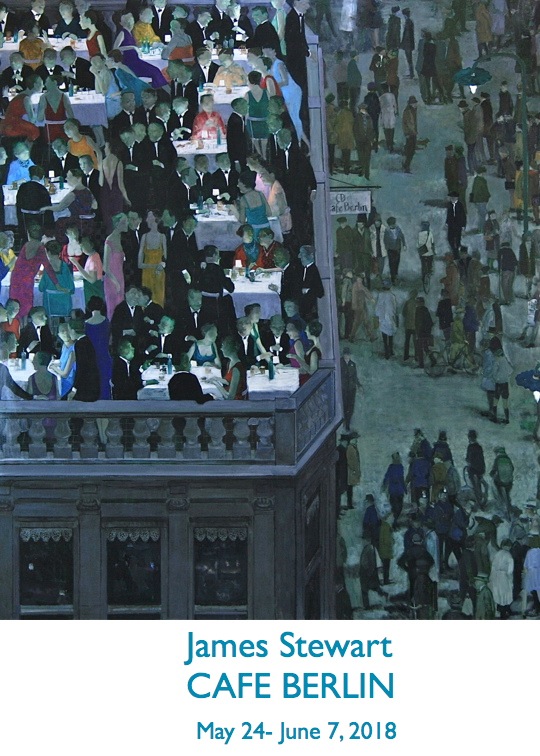 Philip Terman, Poet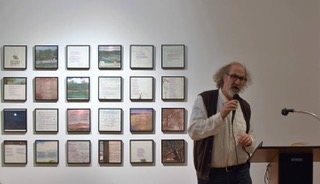 PhilipTermanis the author of eight collections of poetry, including the most recent, Our Portion: New and Selected Poems (Autumn House Press, 2015).  His work has appeared in many journals and anthologies.  He teaches creative writing at Clarion University, where he directs the Spoken Arts Reading Series, and is a former co-director of "The Chautauqua Writers" Festival at the Chautauqua Institution. Occasionally, he performs his poetry with the jazz band, The Barkeyville Triangle.

His poems have appeared in several journals and anthologies, including The Sun, Poetry, The Kenyon Review, The Georgia Review, Extraordinary Rendition: (American) Writers on Palestine,  and 99 Poems for the 99 Percent.

"I'm delighted to be presenting my poetry with ARCA again." states Philip Terman. "I've performed my work with the phenomenal jazz band, CATRO, many times in Lincoln Hall. ARCA's arms have been wide-open in presenting such a multitude of artistic expressions and bringing them to an amazingly welcoming audience of enthusiasts.  ARCA's presence in Foxburg and surrounding areas is a generous gift for so many of us who live in more isolated areas but thirst for culture.  These events rank among the most satisfying experiences I've had in sharing my poetry, and I'm most grateful for ARCA for presenting the occasions for these opportunities."  www.philipterman.com

Susan Frakes, Bookbinder

Susan Frakes earned a B.A. in English Literature and a Secondary Teaching Credential in Language Arts from the University of California, Santa Barbara.  She started working in bookbinding, the art of making hand sewn books, while pursuing a Masters of Library Science degree from Clarion University of Pennsylvania, and has not stopped since.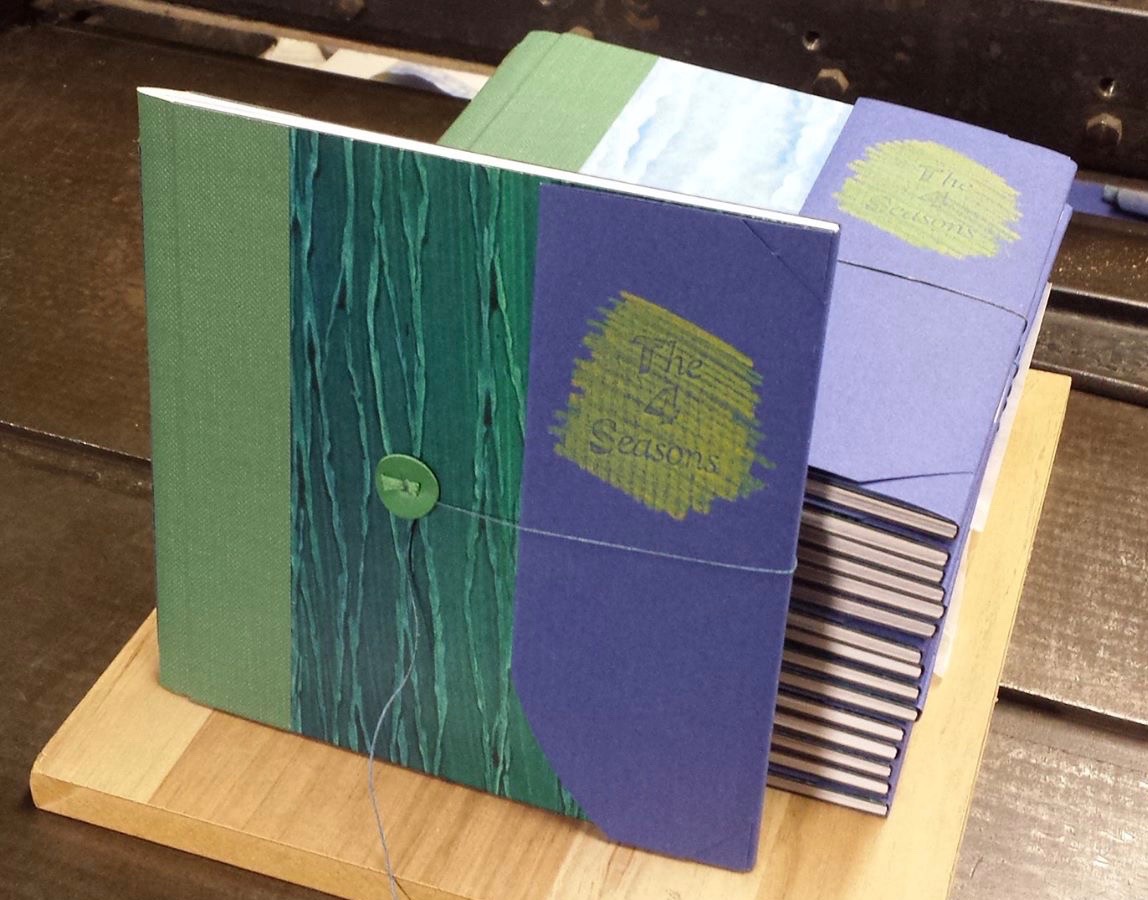 While still a graduate student, she worked part-time as an intern in the Friedsam Memorial Library at St. Bonaventure University under the direction of Peter Jermann, and then went on to study hand bookbinding during a year-long practicum in Munich, Germany.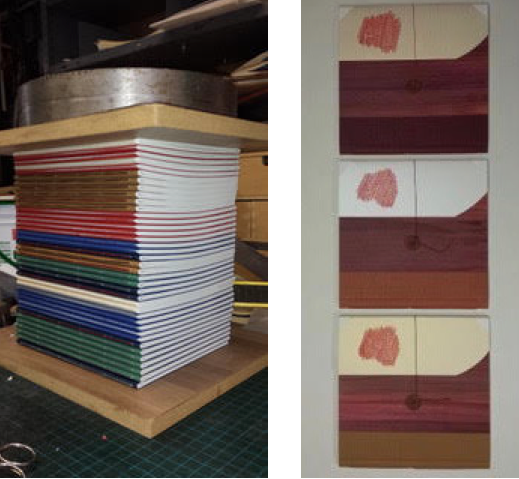 Susan has worked as a bookbinder out of her own studio for over twenty years.  Aside from book conservation and original bindings, Susan's other primary interests are box making, decorated papers, and book arts, and has enjoyed exhibiting her book arts as close as Clarion and as far away as Australia.  She continues to travel to Germany to work with fellow bookbinders.  Susan lives in Bakersfield, California with her husband, two daughters and their Standard Poodle. Susan has owned and operated BLowfiSH Bookbinding in Clarion, Pa. since 1993 and has exhibited her work both nationally and internationally. Her studio is in its 25rd year..  www.blowfishbookbinding.com
Mark DeWalt

Mark DeWalt is a fourth generation woodworker located in rural western PA about one hour north of Pittsburgh. Fine craftsmanship and a creative process informed by the materials being used result in furniture that feels both fresh and traditional. Local forests, salvaged artifacts and reclaimed lumber provide the raw materials for the work. In addition to custom pieces, restoration work is also done; continuing the pattern established by his father, grandfather and brother.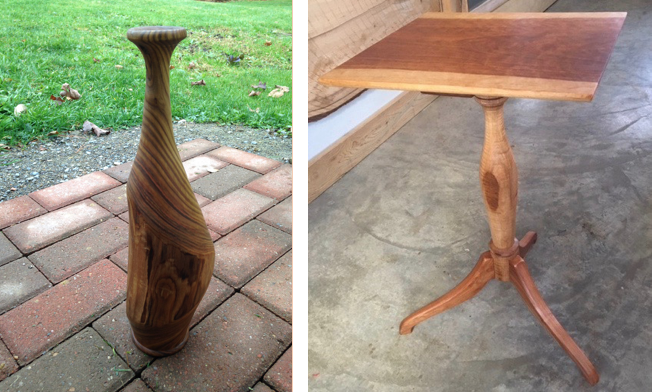 Woodworking has provided both economic stability and artistic opportunity for four generations of my family. I grew up handling and manipulating wood; learned to see it's beauty revealed through works of fine craftsmanship, and learned to love it's textures, colors, character and potential.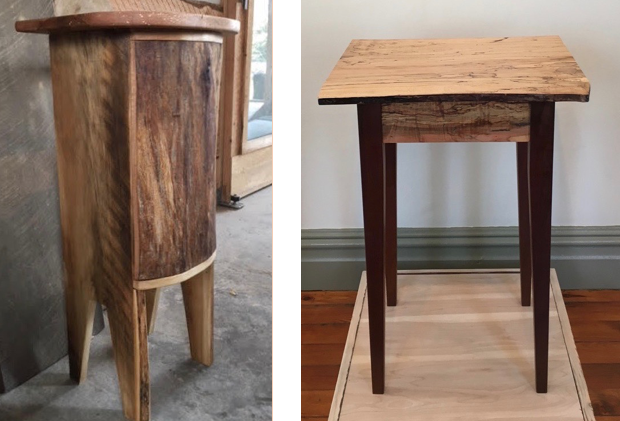 Always living in a rural setting, I have found great inspiration in the natural and historic forms that surround me. I enjoy blending materials from diverse origins to create something new while incorporating time-tested techniques. Recent works have been fashioned using figured lumber, chestnut boards, branches, old fence posts and hollow trees.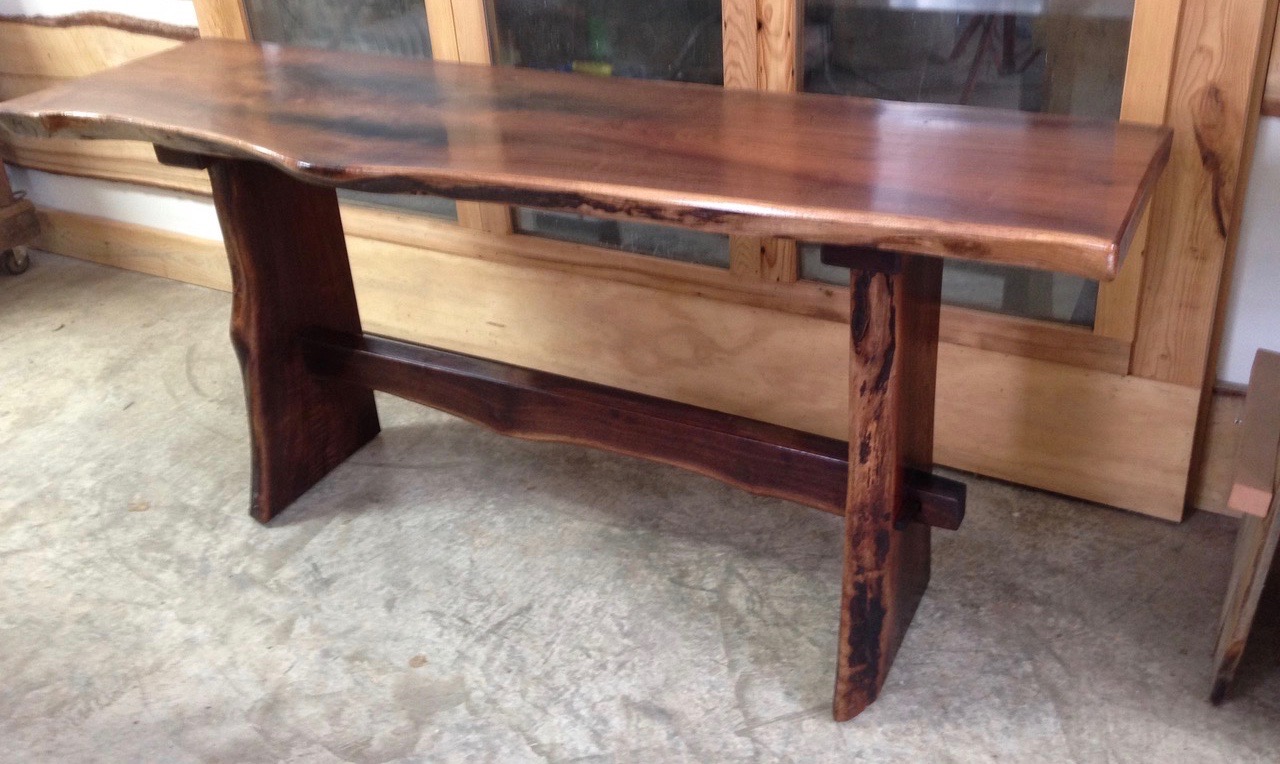 Mark also is the pianist, composer, and leader of CATRO, the Pittsburgh Jazz band. CATRO is much beloved by ARCA audiences from their appearances during numerous jazz festivals and Poetry and Jazz concerts in Lincoln Hall. He will accompany Philip Terman