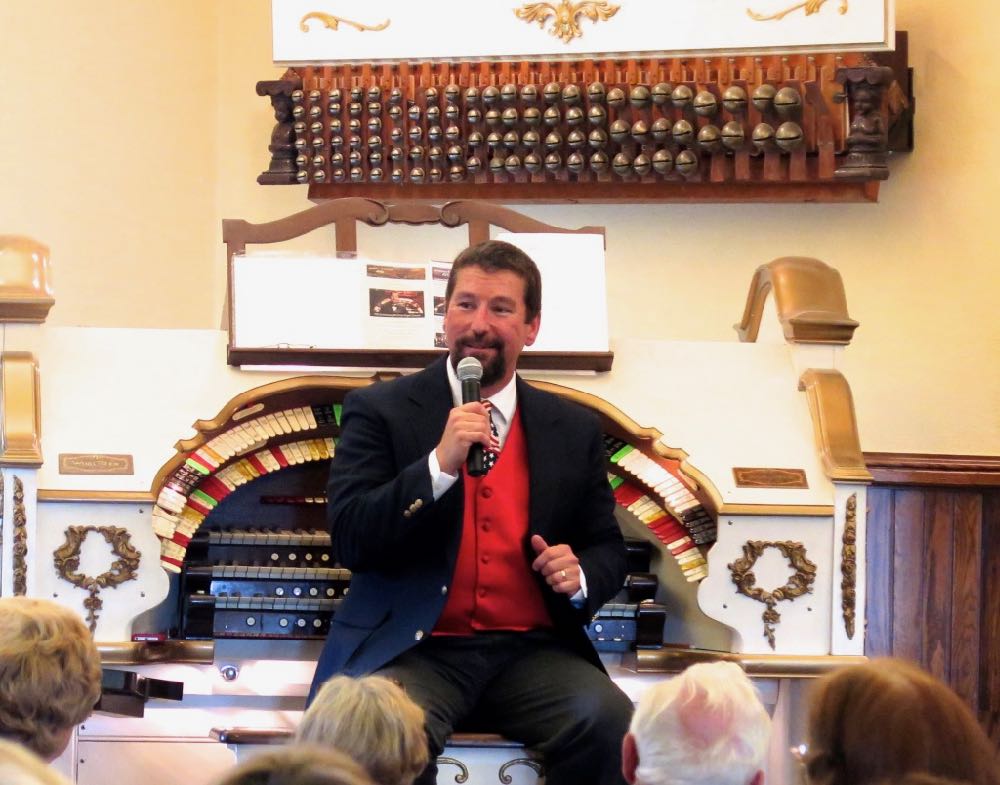 ARCA continued it's Educational ArtReach program in 2022 as one of the world's greatest theater organists, Dave Wickerham, performs Wurlitzer organ "Informances" for students from the Allegheny-Clarion Valley Schools in Lincoln Hall on Monday morning, December 12, 2022 – following Wickerham's sold-out Wurlitzer Christmas concert in Lincoln Hall on Sunday, December 11.
Enjoy this video of his Christmas concert on Sunday December 17, 2017.
On Monday morning, December 12, A-C Valley elementary students in grades K to 6 and Jr. and Sr. High band and chorus students were bused to Lincoln Hall for four educational performances on the McKissick Mighty Wurlitzer, including a silent movie short.
ARCA is grateful for the generous contribution of Rod and Nadine Stewart underwriting the busing of students – and for a grant from the Pennsylvania Council on the Art in support of ARCA's Educational ArtReach program.  
Special thanks to the administration of A-C Valley schools – Superintendent David McDeavitt and Principals Bill Jordan and Lori Marron Sherman, and music teachers Karen Hetrick and Jennifer Lowry for facilitating the visit of A-C Valley students to Lincoln Hall for these concerts. 
It was a memorable and enriching experience for the A-C Valley students and classroom teachers.
One of the preeminent theatre organists acclaimed internationally, no one makes Lincoln Hall's McKissick Mighty Wurlitzer Theatre organ sound more glorious than Dave Wickerham! http://www.davewickerham.com
And does Dave Wickerham make the McKissick Mighty Wulrtlizer percussion shelf ring! Here in Chattanooga Choo Choo from October 19, 2019.
Dave Wickerham's Educational Program
Dave Wickerham has performed theatre organ educational concerts all around the country for decades and will be giving A-C Valley students and classroom teachers an overview of what a theatre organ is, how the pipe organ works and how the organ was used to accompany silent movies in the 20's.  He also will be performing arrangements of music well known to students – ranging from Disney and Harry Potter to Jurassic Park and Star Wars.
Curtain talk/welcome
•Opening program with known music WELL KNOWN to the age group (Disney, Harry Potter, Jurassic, Star Wars… etc.)
•"What is a Theatre Organ?"
•Short discussion on how a Pipe Organ works.
•Tour/demonstration on how different pipes and percussion sound. (couple of small pipe specimens to "Show 'n' Tell")
•A short silent film comedy (Laurel & Hardy: "Battle of the Century– The Pie Fight") to showcase HOW the organ was originally used in the 1920's.
•Q and A segment..
•Farewell and dismissal
About ARCA's Educational ArtReach program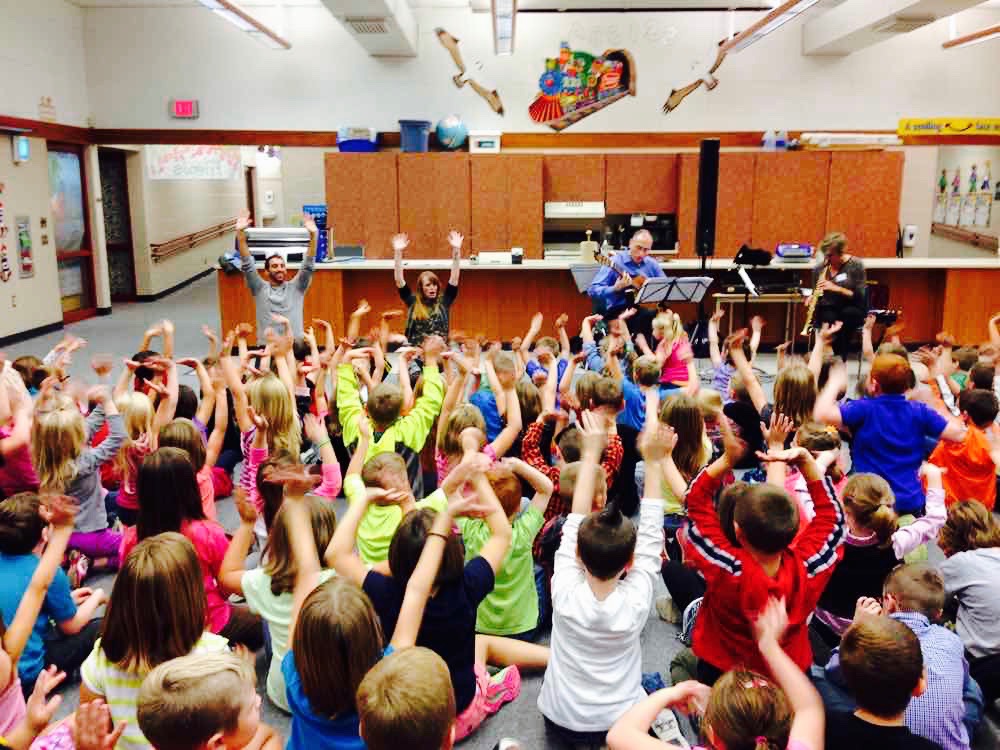 Begun in 2009, ARCA annually brings professional teaching artists and arts education performances and workshops to students from K to 12th grade in the Allegheny-Clarion Valley Schools and showcases artwork of A-C Valley students in exhibits at its Red Brick Gallery on Main Street in Foxburg.  ARCA is grateful for the partnership of the A-C Valley Schools, working closely with A-C Valley administrators, faculty and music specialists in the design and implementation of this program.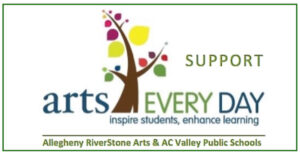 Since 2010, the program has been supported by a grant from the Pennsylvania Council on the Arts, a state agency funded by the Commonwealth of Pennsylvania and the National Endowment for the Arts, a federal agency, as well as by generous contributions from Allegheny RiverStone Center for the Arts Members and donors.
ARCA's arts education program is in fulfillment of its mission as a non-profit organization, demonstrating its commitment to contribute to the future of the Allegheny-Clarion valley community through the arts education of its young people.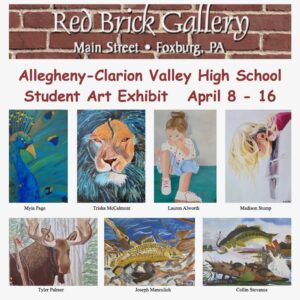 Over the years small workshops have been performed for elementary students in the common areas outside their classroom as well as assemblies for all A-C Valley students K to 12. Teaching Artists have included the Renaissance City Winds, Aria412, BEO String Quartet, Akropolis Reed Quintet, C Street Brass, Attack Theatre, Susanne Ortner and John Marcinizyn, Becky Billock and Cello Fury, as well as student art exhibits in the Red Brick Gallery.
After school master classes with C Street Brass and the Akropolis Reed Quintet brought the coaching of master teaching artist performers to A-C Valley Band members.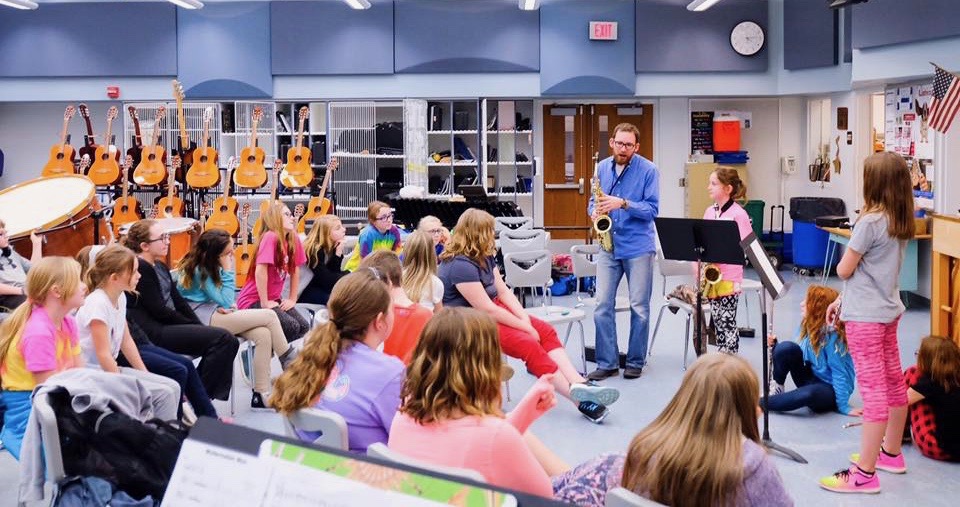 Undaunted by Pennsylvania COVID restrictions which prohibited in-school performances in 2021, Allegheny RiverStone Center for the Arts commissioned the acclaimed Teaching Artist, violinist MONIQUE MEAD, to create a 35-minute video resource to be presented in the classroom for all students in grades K to 6 and for Chorus students in grades 7 to 12 in the Allegheny-Clarion Valley Schools.
The entertaining and stimulating video features the "Trio con Brio" as Monique Mead and her children, harpist Isabel Cardenes (17) and Tino Cardenes (16), pianist and video executive producer, explore the larger process of creativity – in any endeavor – with music performance as the metaphor.
See the ARCA blog with the FULL STORY about the video and project!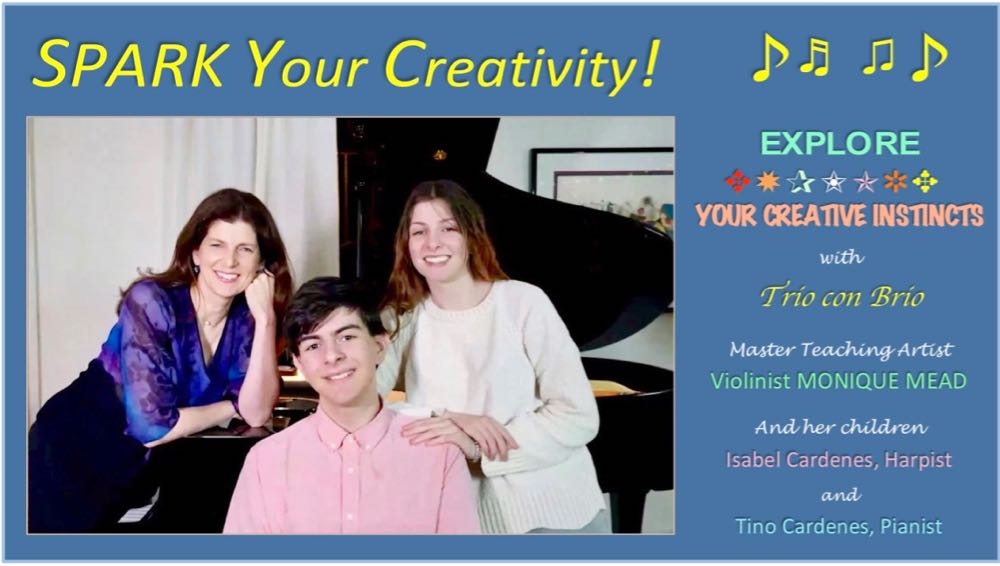 About the Artist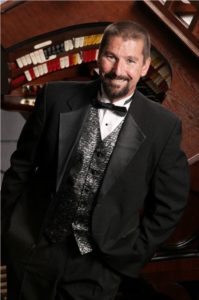 Dave Wickerham was born in Encino, California in 1962. He began playing the electronic organ at the age of four and had his first pipe organ experience at age10. His musical education started at age 7.
When he moved to Arizona in 1976, he became Associate Organist at the famous Organ Stop Pizza Restaurants in Phoenix, Mesa and Tucson. While in, he continued his musical studies with Roseamond Crowley, one of the few remaining descendants of the Louis Vierne line of organists. He attended the University of Arizona in Tucson on a full scholarship, pursuing classical organ studies for six years with Dr. Roy Johnson.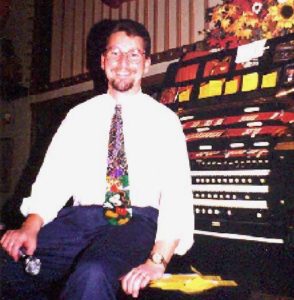 In 1984, Dave moved to the Chicago area to become Staff Organist at Pipes and Pizza in Lansing, Illinois. In addition to his performance there, he concertized frequently, as well as ministering musically and serving at various churches.
August of 1990 found the Wickerham family – Dave, his wife and two young children – moving to Wisconsin, where he was one of the featured Staff Organists at the Piper Music Palace in Greenfield, a position he held for 10 years.
In the spring of 2000, Dave ushered in the new millennium with a limited special engagement, as a featured organist at "Roxy's Pipe Organ Pizzeria", part of a $26,000,000 expansion phase at the FIESTA Casino and Hotel in Las Vegas, Nevada. The Wickerham's, Dave, Rhonda, and now three great kids, spent a year and a half there before returning back home to Wisconsin in August of 2001… For the next three years, Dave resumed his position at the Piper Music Palace and was also the Principal Organist at Williams Bay Lutheran Church in Lake Geneva, WI.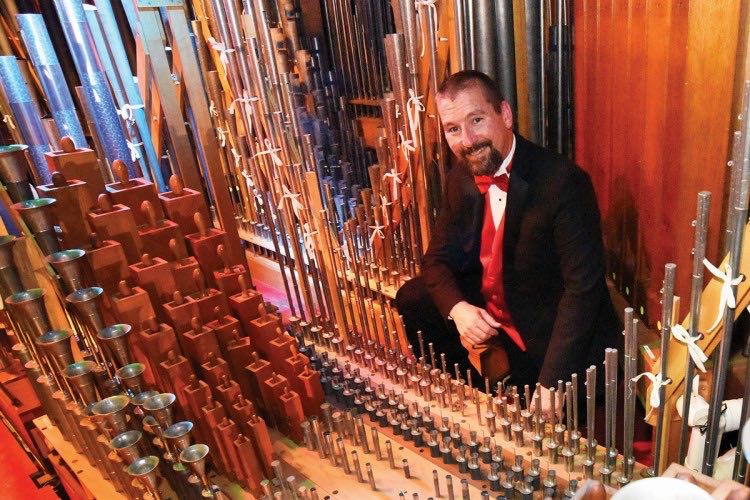 He enjoys concertizing frequently to many audiences including various chapters of the American Theatre Organ Society. In April of 1999, he took great pleasure being a feature artist in Melbourne, Australia for the convention of the Theatre Organ Society of Australia for which he received rave reviews. He returned "Down Under" for a six-week concert tour in Australia and New Zealand during the summer of 2003 and completed similar tours in November of 2012 and October/November of 2015.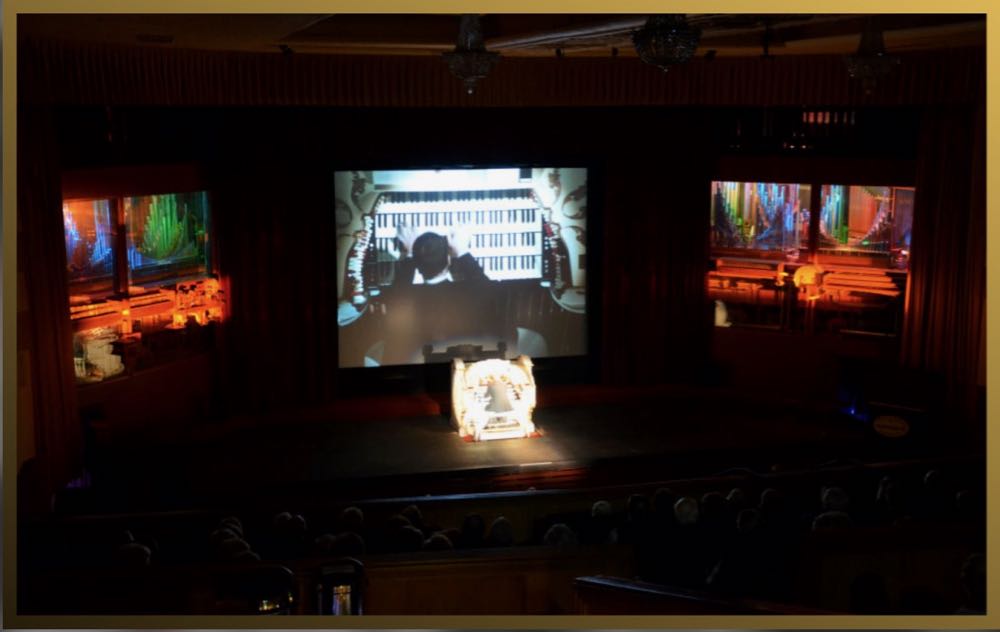 Dave also enjoys recording and has recently "sold out" his fourth CD "Sounds of Music" recorded on the famous 5 Manual, 80 Rank Theatre Organ at the Sanfilippo Residence in Barrington, IL. There are two NEW recording projects that are soon to be completed and released.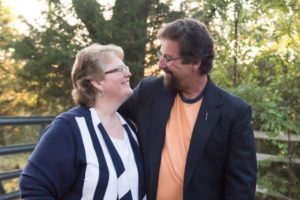 After seven years as Organist – Curator with the legendary Milhous Collection in South Florida, Dave currently lives in Upper Michigan where he has accepted the position of Co-Manager and Organist in Residence at Crystal Theatre in Crystal Falls. This 1927 theatre is a regional Performing Arts Center and houses a 3 manual, 21 rank Moller theatre organ that Dave also looks after. Until the passing of his beloved wife Rhonda in November, 2020 she worked at his side as Co-Manager of this beautiful and historic venue.
Dave has three grown kids, two married with children of their own.  So, with three grandchildren and concertizing, there have been many opportunities for travel.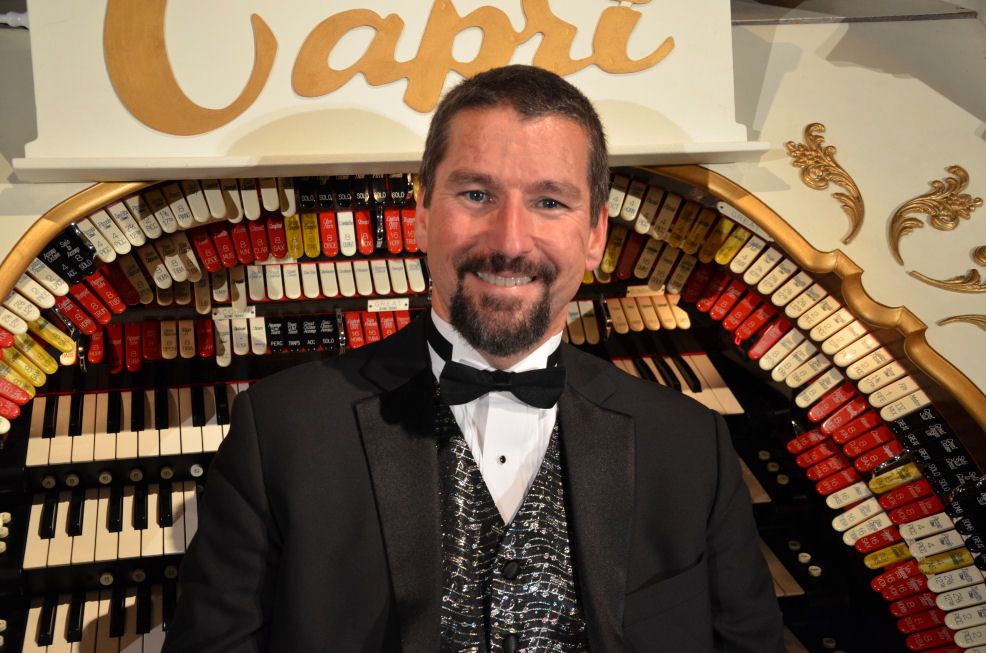 The McKissick Mighty Wurtlitzer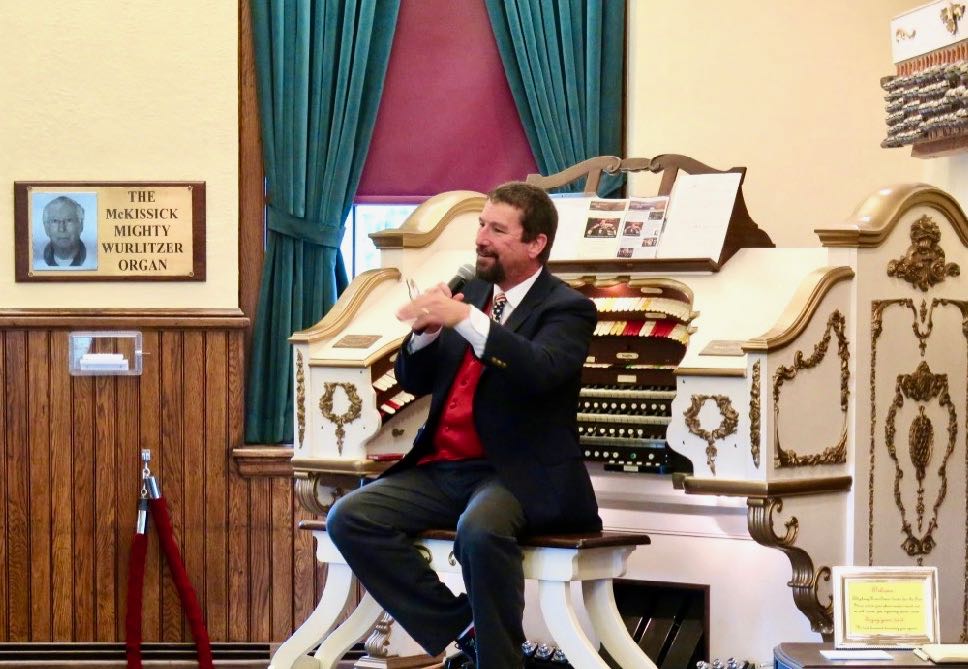 The Wurlitzer organ in Lincoln Hall is one of the best examples of this class of theatre organ. ARCA's Wurlitzer contains seventeen ranks of pipes and is characterized by a balanced blend of unmistakeable Wurlitzer 'sounds".  Built in 1928 at the Wurlitzer Organ factory in North Tonawanda outside of Buffalo and numbered OPUS 1989, the organ originally was installed in Cleveland's Uptown Theatre.  It was played for several years accompanying silent movies.  With the end of the silent film era it was subsequently purchased by Richard Wheeler, a Cleveland organist, and remained in his home until Wheeler passed.  Paul McKissick purchased it from the Haynes Company in North Canton, Ohio, where it had been in storage.
Paul lovingly and painstakingly rebuilt the instrument over eleven years and in 1999 the restored Wulrtlizer was installed in McKissick's garage at their home in Lake Latonka near Mercer, PA.  The organ became known as the Latona Pipes, and was played in annual benefits concerts to raise money for the DeBence Museum in Franklin.  Dr. Arthur and Patricia Steffee attended one of the concerts.  When Paul decided to downsize and was seeking a place for the Wurtlizer for the next generation, Dr. Arthur and Patricia Steffee, ARCA's founders, purchased it to enhance the newly restored Lincoln Hall, on the second floor of the Foxburg Free Library.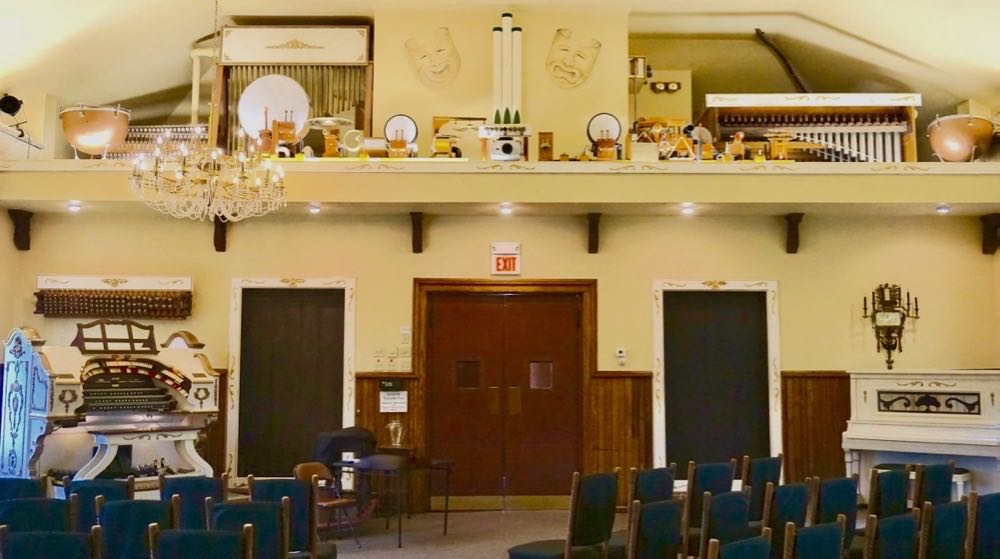 Its seventeen ranks of pipes translate to 60 notes per voice or rank, more than 1200 pipes and 6,000 moving parts to make the Wurlitzer sound.  Only the relay and computer are not authentic or vintage parts on the organ.  The installation included one of Wurlitzer's most unique features, the decorative 'Toy Shelf' of miniature instruments, which are displayed in a rear balcony in Lincoln Hall and are all powered by the organ. The marimba was added and all the associated drums, cymbals, bells and automatic piano produce a balanced blend of unmistakable Mighty Wurlitzer sounds.
ARCA audiences have enjoyed thirteen years of glorious music making on the McKissick Mighty Wurlitzer by some of the worlds greatest theatre organists – including David Wickerham, Martin Ellis, Walt Strony, Scott Foppiano, Donna Parker, Jelani Eddington and Ken Double.  Jason Wiles is ARCA's organ technician, maintaining and tuning the organ for each concert.