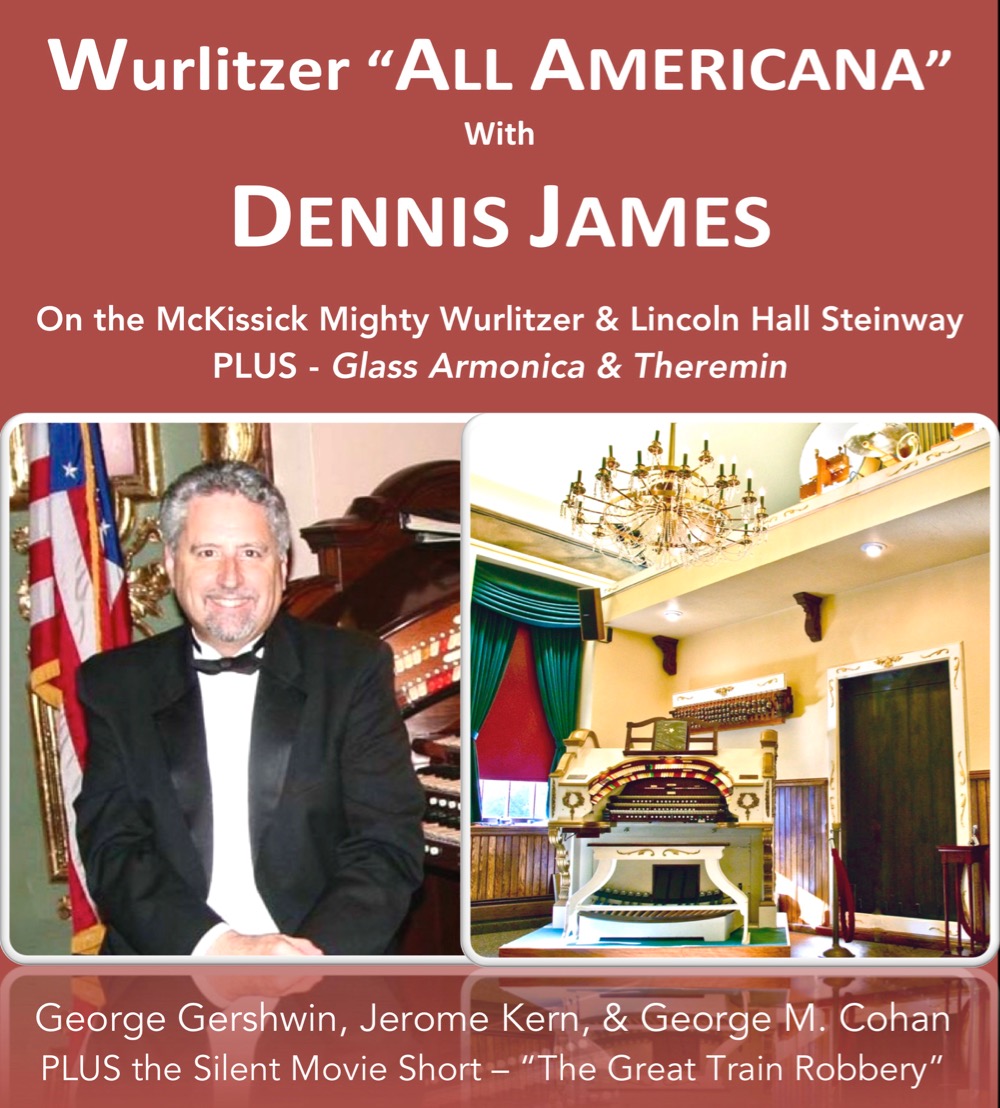 "Dennis James is both a musician of tremendous artistic scope and range, and a scholar
who strives to preserve and restore this unique 20th century musical practice.
He is without doubt the greatest practitioner of the art of solo silent film accompaniment.
He's a national treasure."
Stephen Salmons,  founding artistic director of the San Francisco Silent Film Festival
Allegheny RiverStone Center for the Arts is proud to welcome theatre organist, pianist and multi-talented instrumentalist, Dennis James, on Sunday, July 31 at 2:00 PM as he performs a "Wurlitzer ALL AMERICANA" eclectic program on the McKissick Mighty Wurlitzer, Lincoln Hall Steinway and Benjamin Franklin's Glass Armonica.  Take a break from the summer heat in the air conditioned comfort of Lincoln Hall for an afternoon of inspiring Americana music in the hands of a musician of "tremendous artistic scope and range".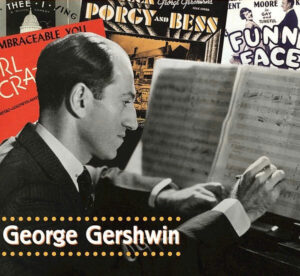 This is a concert you do not want to miss – as Dennis performs a Pops mix of Broadway tunes, popular music, marches, and orchestral transcriptions on the Lincoln Hall Wurlitzer, demonstrates the popular Colonial American interest in glass musical instruments, and plays a grand Gershwin Tribute section featuring the Lincoln Hall Steinway and Jesse Crawford's solo 'Rhapsody in Blue' at the Wurlitzer!
After the concert, from 4:oo to 6:oo PM Meet the Artist at the wine and cheese reception for the exhibit of Nature Photography by John M. Karian in the Red Brick Gallery, 17 Main Street, Foxburg. The RBG also is open prior to the concert, opening at 12 noon.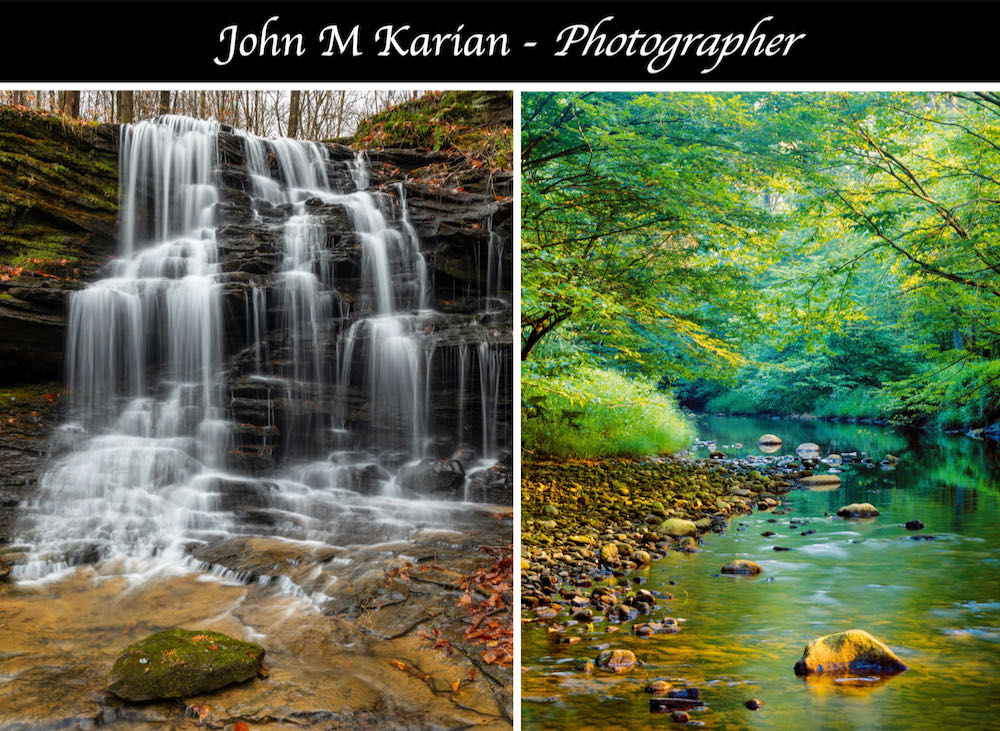 Dennis James has dedicated his professional career to the theatrical traditions of organ performance and furthering public interest in the pipe organ. From the time he began performing concerts while still in his teens, James has been at the top of the organ profession. He has played virtually everywhere and on the finest pipe organs all over the world, from the spectacular movie palaces throughout the United States and Canada to the most prestigious concert halls and theaters in Europe and the Far East.
Dennis takes great pride in continuing the historical professional aspects of playing organ music with silent films and takes great care in collecting obscure historical musical instruments and preserving their authentic period-performance traditions. Dennis is very active worldwide demonstrating his rare antique instruments.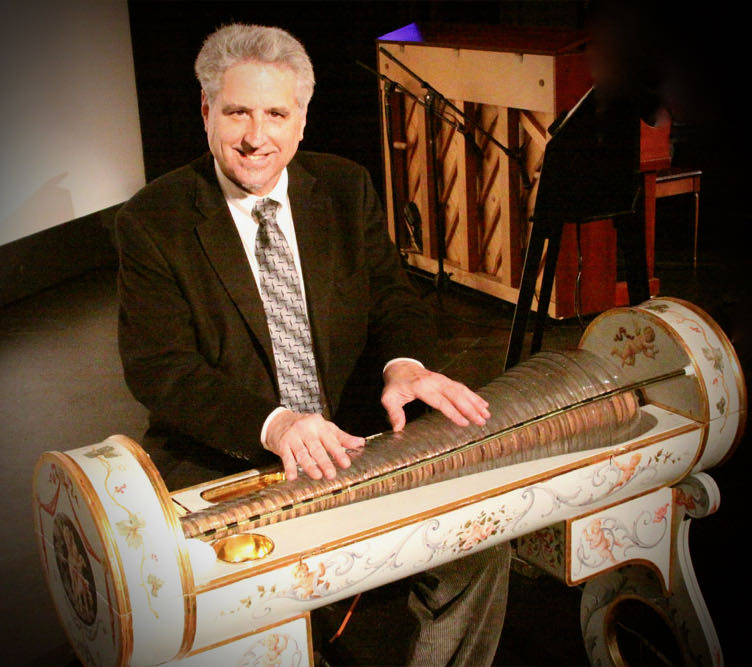 In his Lincoln Hall performance Dennis will focus on one in particular – the 1761 Glass Armonica, America's first musical instrument invented by Benjamin Franklin.  After the intermission, there will also be a brief segment including the 1919 electronic music device, the Theremin accompanied by a pre-recorded accompaniment of Dennis James at the McKissick Mighty Wurlitzer organ.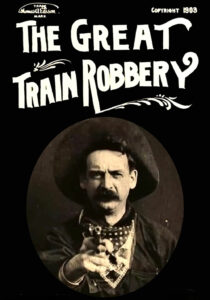 Enjoy a short silent movie in the hands of an organist hailed as "the greatest practitioner of the art of solo silent film accompaniment".  In his early career, James toured for six years in the 70s and 80s as the personal music-for-film accompanist for the one-woman-show tours of Lillian Gish, the 'First Lady of the Silent Film'.
To open the second half of the concert, Dennis James will accompany a short Americana silent film  – Thomas Edison's 1903 ten minute Western "The Great Train Robbery" starring G. W. 'Bronco Billy' Anderson. 
ARCA is grateful for long- Board member Constance Hambrick Rennard's generous donation sponsoring Dennis James' concert on the McKissick Mighty Wurlitzer.
Tickets are Adults $25, Members $20, Students $5.  Call to Reserve at 724-659-3153 and pay by cash or check at the door. Tickets may be purchased by credit card online here. Doors open at 1:30 PM for the 2 PM concert.
Post-COVID, open theatre style seating has returned to 100% capacity.  There is no mask requirement. Please refrain from attending if you are ill or if you have been exposed to anyone with COVID.
Dennis James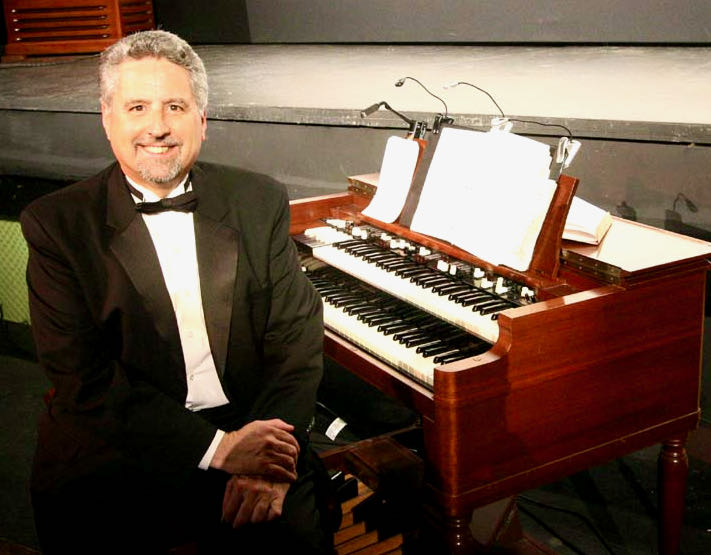 Dennis James (born 1950) is an American musician and historic preservationist who played "a pivotal role in the international revival of silent films as presented with period-authentic live music." Beginning in 1969, he presented historically informed live accompaniments for silent films with piano, theatre organ, chamber ensemble and full symphony orchestra throughout the United States, Canada, Mexico and overseas.
Highlights of James' early professional career include his New York City recital debut at St. Patrick's Cathedral and a two-year appointment as staff organist at the largest pipe organ in the world, the Wanamaker Grand Court Organ in Philadelphia. His organ-with-symphony-orchestra concerto debut was in 1984 at Chicago's Orchestra Hall performing Handel's Concerto No. 13 in F, "The Cuckoo and the Nightingale," with the Chicago Symphony Orchestra.
His many European concert tours have featured several return engagements at Vienna's famed Konzerthaus to perform at the historic 5-manual Rieger concert pipe organ; a ten year appointment as Silent Film Organist for the Mozarteum in Salzburg, Austria: and a featured all-Europe organ convention performance shared with renowned French concert organist Marie-Claire Alain. He made his Sydney Opera House concert hall debut three sellout solo organist performances and was the premier performer for the Singapore Esplanade Concert Hall pipe organ.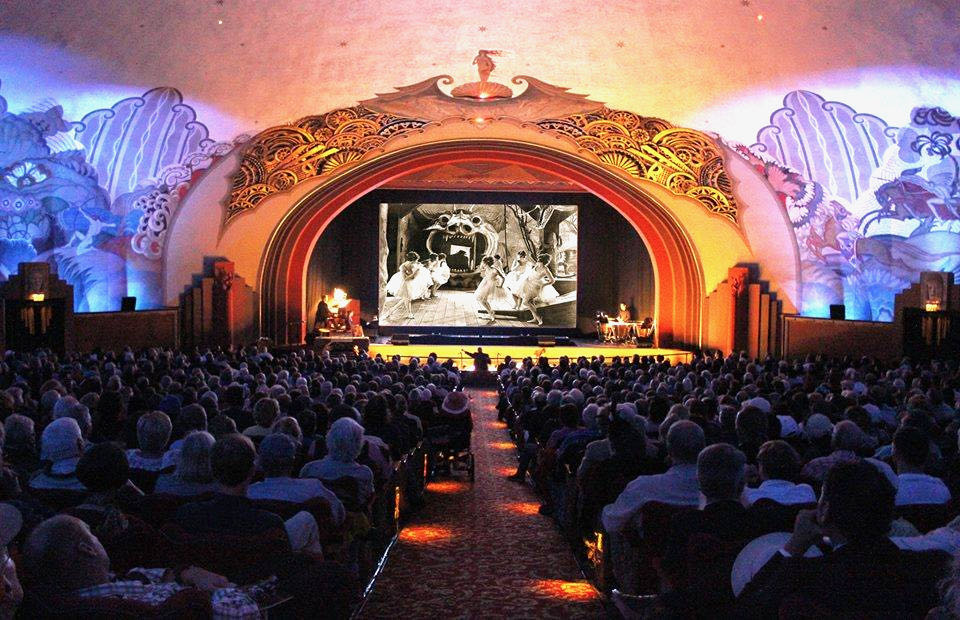 Performing to silent film at an ever-increasing number of sites throughout the world, James is celebrated for providing the most comprehensive selection of historically authentic silent film with live music presentations available today.
James has performed sellout silent film programs with the Chicago Symphony Orchestra at Orchestra Hall and the Dallas Symphony Orchestra at Meyerson Symphony Center among many such major ensembles, and his international silent film presentations have been seen most recently in Canada, Mexico, Australia, New Zealand, England, Singapore, France, Germany, Austria, The Netherlands and Italy.
For more than 50 years Dennis James has played a pivotal role in the international revival of silent films with live music. Beginning as an accompanist for university screenings, James now tours worldwide under auspices of his Silent Film Concerts production company presenting professional silent film programs with accompaniments ranging from solo piano or theatre organ, to appearances with chamber ensembles and full symphony orchestras.
Enjoy impressive historian, a musician, an engineer Dennis James introduce and demonstrate the Glass Armonica – a YouTube video that has now reached 10 million views: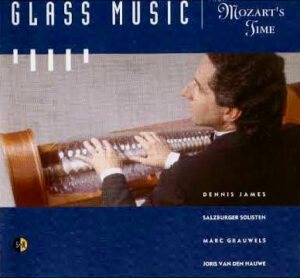 As a noted multi-instrumentalist, James is now primarily active, specializing on Franklin glass armonica and the theremin, prominently performing in New York at the Metropolitan Opera, for Hollywood film scorings, and repeat performances at Lincoln Center's Mostly Mozart Festival (debuting in 1991 with Roger Norrington and the London Classical Players) plus performing at the Tanglewood Festival with the Boston Symphony Orchestra performing the intricate glass armonica complete part in the U.S. debut of George Benjamin's opera "Written On Skin.".
James has also become active in the preservation and restoration of other historic instruments such as the French Cristal Baschet and Ondes Martenot plus has begun performing early syncopated jazz and mid-century moderne styled period-piano repertoire within a multitude of other specialist musical activities generally considered of marginal cultural impact and predominantly subject to the periodic whims of amateurs and enthusiasts.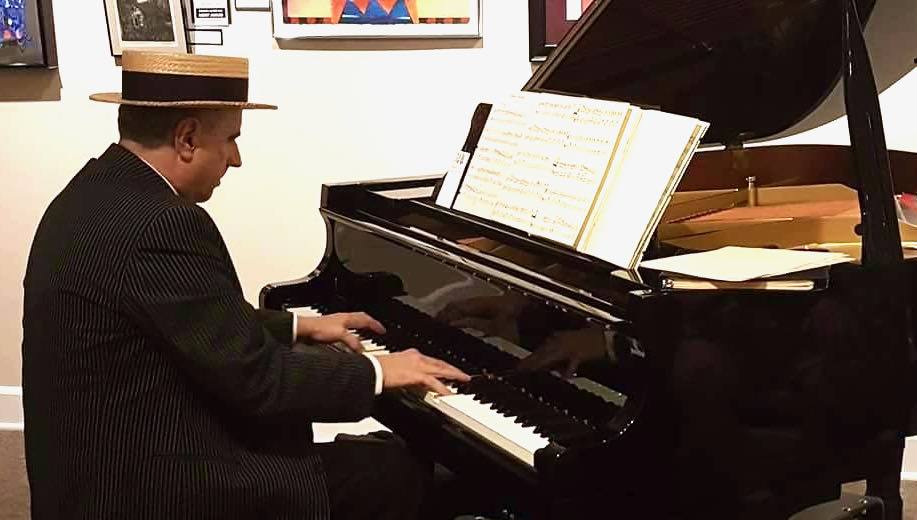 James was born in Philadelphia in 1950 and began formal organ training at the age of 12. At the age of 16, he replaced his teacher, Leonard 'Melody Mac' MacClain in concert when the latter suffered a heart attack before the performance, and that exposure put him on an international touring circuit. James attended Indiana University's School of Music as a student of concert and church organ performance, earning his bachelor's and master's degrees under the tutelage of Dr. Oswald G. Ragatz.
Silent Film Organ Performance: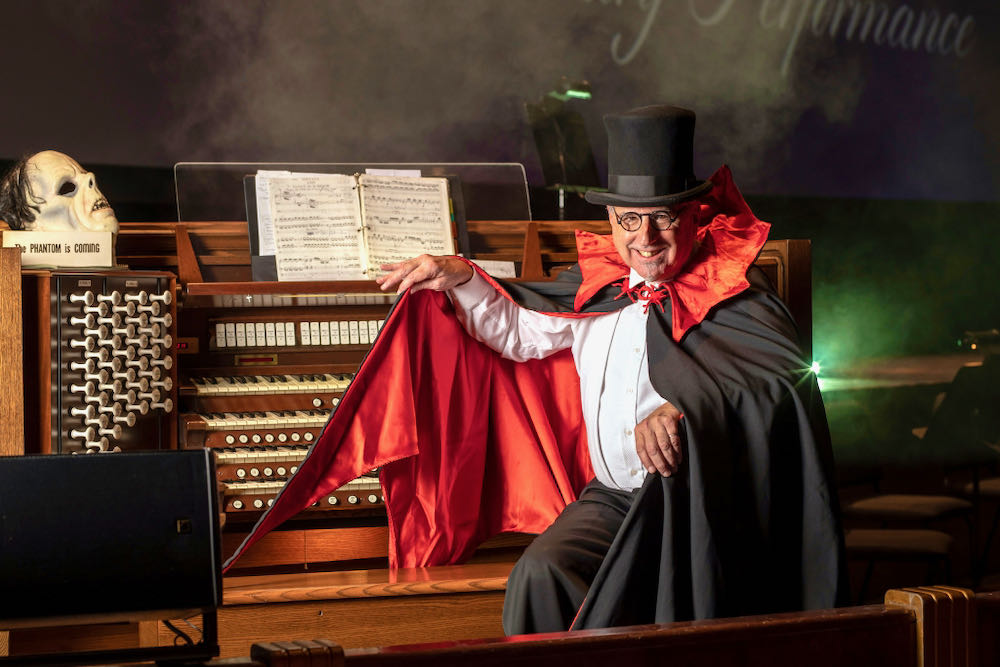 James began performing silent films in October, 1969 and soon in full scale revival performances together with symphony orchestras beginning in 1971.  From 1975 to 1989, James was the final employed staff "Resident Organist for the Ohio Theatre" in  Columbus, Ohio having revived a bygone era professional position vacated in 1942. James had his organ concerto with orchestra debut with the Chicago Symphony in Orchestra Hall in 1984.  James toured in the 1980s with silent film stars Lillian Gish and Charles 'Buddy' Rogers, providing musical accompaniment on national tour revivals of their motion pictures.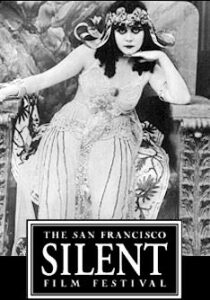 James "follows the technique and style of the old-time accompanists, cueing the music exactly to the action and mood on the screen."
In 1998, James began simultaneously serving as House Organist for the El Capitan Theatre in Hollywood, House Organist for the Paramount Theatre in Seattle and House Organist for the Historic Everett Theatre in Everett, Washington.
He also has tour appointments as Theatre Organist for the San Diego Symphony, silent film organist for the Stanford Theatre and the San Francisco Silent Film Festival, continuing to encompass many additional positions over the years since.
Most popular of James' silent movie offering is his "Tribute to Lillian Gish" the so-called 'First Lady of the Silent Film' with whom he toured for 6 years back in the 70s and 80s as her personal music-for-film accompanist in her one-woman show tours.
Glass armonica performance:
Dennis James plays the Franklin glass armonica and has collected other vitreous music instruments including several Francis Hopkinson Smith's 19th century Grand Harmonicons, one of the few surviving Beyer 18th c. Glass-cords, and modern glass instrument inventions such as verrophone, the cristal d' Baschet, along with a wide variety of glass flutes and glass bells.[4] He is currently constructing an expanded version of the French Bouteillophone creating a touring continuo instrument for 18th c. ensemble repertoire plus developing his own glass instrument invention, the Mesmerphone. James played his glass instruments on Marco Beltrami's film scores for The Minus Man (1999) and The Faculty (1998). "I first became aware of glass instruments at about the age of 6 while visiting the Franklin Institute in Philadelphia.    I can still recall being mesmerized by the appearance of the original Benjamin Franklin armonica then on display in its own showcase in the entry rotunda of the city's famed science museum." In the interest of historical and philological accuracy, James adheres to Franklin's original name, "armonica" without the "h".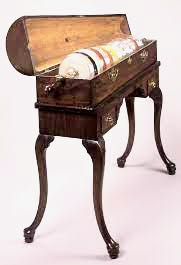 From 2010 to 2015 James served as the initial appointed Lecturer in glass music studies at the Mason Gross School of the Arts at Rutgers University in New Brunswick, New Jersey, designing a glass music studies program that including graduate level student instruction in Seraphim and Armonica (the first such academic appointment in the history of the field).
James performed glass armonica contributions to six of Linda Ronstadt's popular music CD album projects, including Winter Light and the Grammy Award-winning "Dedicated to the One I Love" and "Trio II" featuring Dolly Parton and EmmyLou Harris.
"Linda explained she had first heard the sounds of rubbed glass some 15 years before, just where, though, escapes her to this day. She kept that ethereal sound in her mind all those years and it was during the orchestra sessions and post-session mix on the track "A River for Him", written by Emmylou Harris, that Linda had the inspiration to add the glass tones", says James.
James appeared on Late Night with David Letterman with Ronstadt. "It was a great surprise. A sort of unspoken message in the air to me before the broadcast was 'Do not say anything on the air!' After all, these things are Linda's appearances. When David Letterman leaned over his desk and directed a question to me I simply froze – on playback of the dub I can see myself caught and unable to speak. I received a glance from Linda that said to me it was OK and so when he tried again I called back a flip one liner and on things went from there", says James.
James recorded for Sony-Classical release an album Featuring several glass music instruments, Cristal: Glass Music Through the Ages co-produced by Ronstadt and Grammy Award-winning producer John Boylan.  James plays the glass armonica, the cristal and the seraphim on the CD in original historical compositions for glass by Mozart, Scarlatti, Schnaubelt, and Fauré. James collaborates with the Emerson String Quartet, operatic soprano Ruth Ann Swenson, and Ronstadt.
Organ Performance

Positions: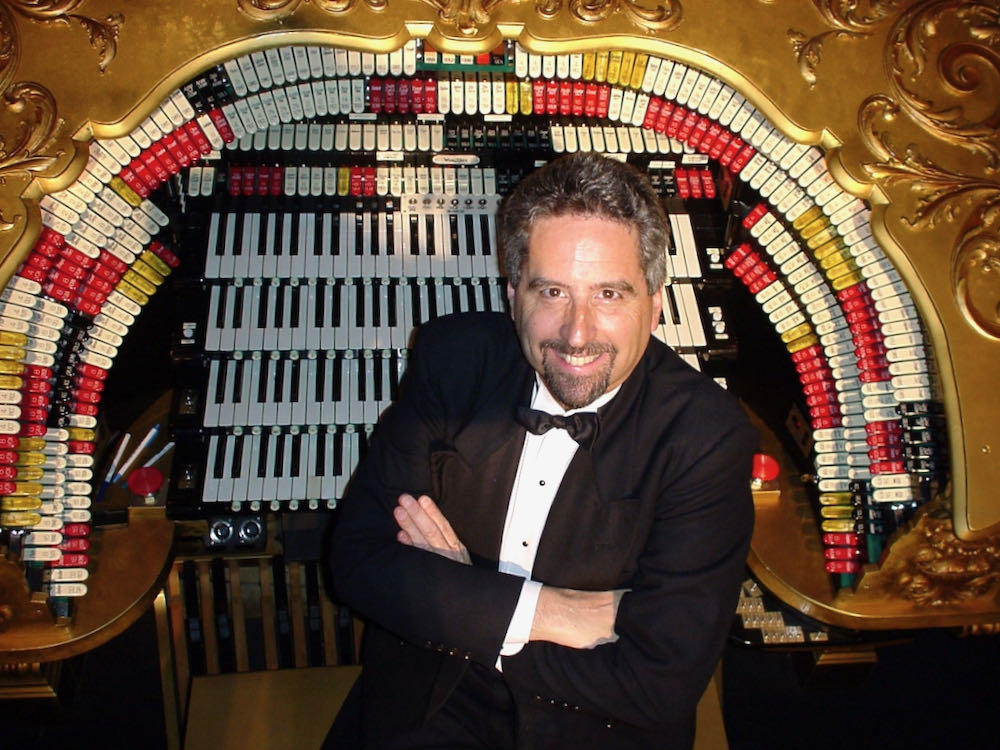 Dennis currently is the appointed (2010) "Theatre Organist for the Washington Center" a professional position in the Washington Center for the Performing Arts in Olympia, Washington, the appointed (2010) "House Organist" for the Historic Coleman Theatre, Miami, Oklahoma, the Cinequest Festival silent film organist for California Theatre in San Jose, California and Silent Film organist for Stanford Theatre in Palo Alto, CA.
James performs under the aegis of his own production companies, Crystal City Music and Silent Film Concerts. James has assembled one of the largest private libraries of authentic period-published historical scores and generic historical music in existence (including complete original film scores and hundreds of published generic silent film music compositions that he uses to create compiled musical scores for his recreations where the originals do not survive).
Tours:
Dennis James has accompanied silent films at the Pordenone and Rome Silent Film Festivals, Cinema Muto, the British Film Institute, Salzburg's Mozarteum, Vienna's Konzerthaus, three sellout screenings at the Sydney Opera House as well as appearances for special film exhibitions at the Louvre and his popular annual Stummfilm Series begun in 2011 for the Mozarteum in Salzburg, Austria.
His scorings have been commissioned for archive-presented performances and recordings of silent films for the American Film Institute, National Film Registry, New York Museum of Modern Art, the Library of Congress, Pacific Film Archive, George Eastman House, American Federation of the Arts, the UCLA Film and Television Archive, and the British Film Institute.
Commissions:
In 1991 James was commissioned by the British Film Institute to score the 1924 Soviet science fiction spectacle Aelita, Queen of Mars and he decided to include period-texture sound effects to the score produced from an original 1929 RCA theremin that had been restored by Robert Moog. "I contacted Clara Rockmore, the leading virtuosa of the instrument still then living in New York, who taught me to play it. Then I began performing my Aelita film score all over the world, from the Louvre in Paris to the British Film Institute in London and the National Gallery in D.C."
In addition to scoring the theremin for Aelita, Queen of Mars, James has utilized the theremin for Fritz Lang's now-restored silent films Metropolis and Woman in the Moon at the National Gallery of Art in Washington, D.C.  Recent tour seasons include collaboration with historic keyboard specialist Michael Tsalka touring asthe Duo Filmharmonia performing all classical repertoire scorings, commissioned initially by the National Gallery of Art in Washington, D.C., to the restored 1921 German version of The Asta Nielsen "Hamlet", with Danish actress Asta Nielsen. That "historical compilation scoring is made up solely of excerpted compositions by the sons of Johann Sebastian Bach performed in a keyboard duo-performers format utilizing three instruments (organ, fortepiano, harpsichord) and a guest mezzo-soprano vocalist."  The duo also scored and performed on tour the preserved Marion Davies "Janice Meredith" and the Conrad Veidt "Hands of Orlac" silent films.
On September 14, 2007, James performed the score to Tumbleweeds in a live performance at the Ponca Theater (built in 1923) in Ponca City, Oklahoma as a special commission as part of a celebration of the one-hundredth anniversary of Oklahoma Statehood.
Musicianship: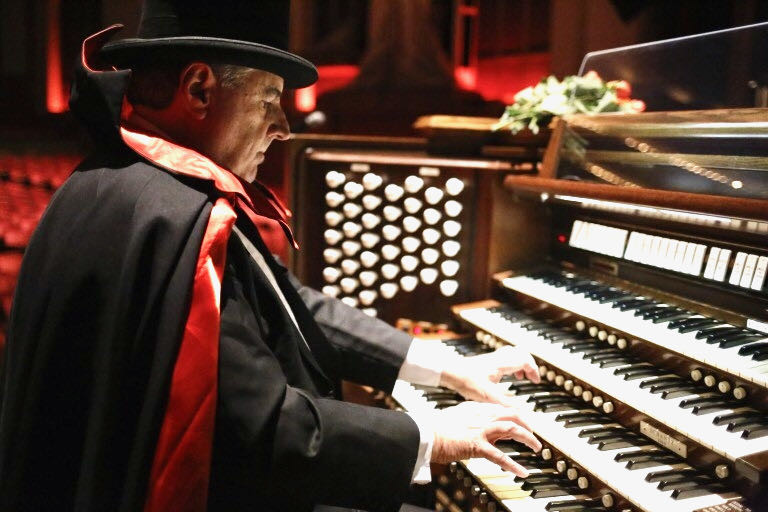 Stephen Salmons, founding artistic director of the San Francisco Silent Film Festival, praised James for his artistic scope and range. "Dennis James is both a musician of tremendous artistic scope and range, and a scholar who strives to preserve and restore this unique 20th century musical practice. He is without doubt the greatest practitioner of the art of solo silent film accompaniment. To witness a contemporary audience experience the beauty and power of silent film through the overwhelming symphonic dynamism that Dennis James unleashes with unerring skill on the theatre organ is an absolute revelation. He's a national treasure."
Peter Mintun, New York City based pianist and cultural historian, praises the authenticity of James' approach to silent films. "Theatre organist Dennis James is one of the only living musicians who understands what is musically, historically, and cinematically appropriate for silent films. Dennis James' choice of music (some of which is original) subconsciously guides the listener into many moods, tension, bliss, excitement, despair, terror, and hilarity. He is able to accomplish this while remaining correct for the period of the film. In other words, if Mr. James' performance had been played when the film was first exhibited, it would have been considered contemporary. He would never attempt to modernize the feeling of the period by creating a score that would clash, says Mintun."
The McKissick Mighty Wurlitzer
The Wurlitzer organ in Lincoln Hall is one of the best examples of this class of theatre organ. ARCA's Wurlitzer contains seventeen ranks of pipes and is characterized by a balanced blend of unmistakeable Wurlitzer 'sounds".  Built in 1928 at the Wurlitzer Organ factory in North Tonawanda outside of Buffalo and numbered OPUS 1989, the organ originally was installed in Cleveland's Uptown Theatre.  It was played for several years accompanying silent movies.  With the end of the silent film era it was subsequently purchased by Richard Wheeler, a Cleveland organist, and remained in his home until Wheeler passed.  Paul McKissick purchased it from the Haynes Company in North Canton, Ohio, where it had been in storage.
Paul lovingly and painstakingly rebuilt the instrument over eleven years and in 1999 the restored Wulrtlizer was installed in McKissick's garage at their home in Lake Latonka near Mercer, PA.  The organ became known as the Latona Pipes, and was played in annual benefits concerts to raise money for the DeBence Museum in Franklin.  Dr. Arthur and Patricia Steffee attended one of the concerts.  When Paul decided to downsize and was seeking a place for the Wurtlizer for the next generation, Dr. Arthur and Patricia Steffee, ARCA's founders, purchased it to enhance the newly restored Lincoln Hall, on the second floor of the Foxburg Free Library.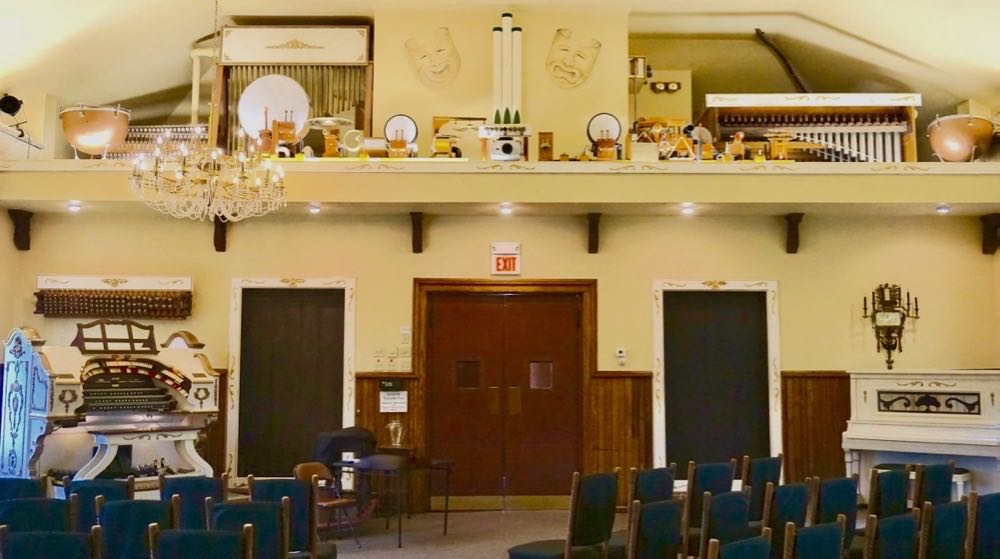 Its seventeen ranks of pipes translate to 60 notes per voice or rank, more than 1200 pipes and 6,000 moving parts to make the Wurlitzer sound.  Only the relay and computer are not authentic or vintage parts on the organ.  The installation included one of Wurlitzer's most unique features, the decorative 'Toy Shelf' of miniature instruments, which are displayed in a rear balcony in Lincoln Hall and are all powered by the organ. The marimba was added and all the associated drums, cymbals, bells and automatic piano produce a balanced blend of unmistakable Mighty Wurlitzer sounds.
ARCA audiences have enjoyed thirteen years of glorious music making on the McKissick Mighty Wurlitzer by some of the worlds greatest theatre organists – including David Wickerham, Martin Ellis, Walt Strony, Scott Foppiano, Donna Parker, Jelani Eddington and Ken Double.  Jason Wiles is ARCA's organ technician, maintaining and tuning the organ for each concert.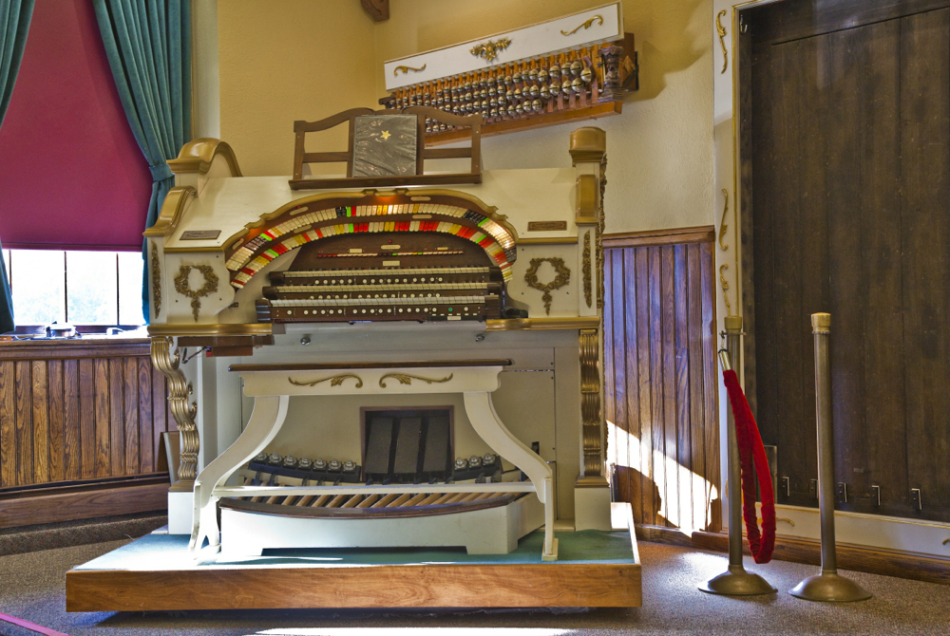 ARIVE EARLY & EXPERIENCE FOXBURG!
Before the 2:00 PM concert in Lincoln Hall, arrive early to stop by the Red Brick Gallery to enjoy the transcendent Nature Photography of JOHN M KARIAN in the Upstairs Gallery at the Red Brick Gallery, which opens at 12 noon on Sunday, July 31 – or view the exhibit after the concert from 4 to 6 PM during the Meet the Artist wine and cheese reception with Dennis James and John M Karian.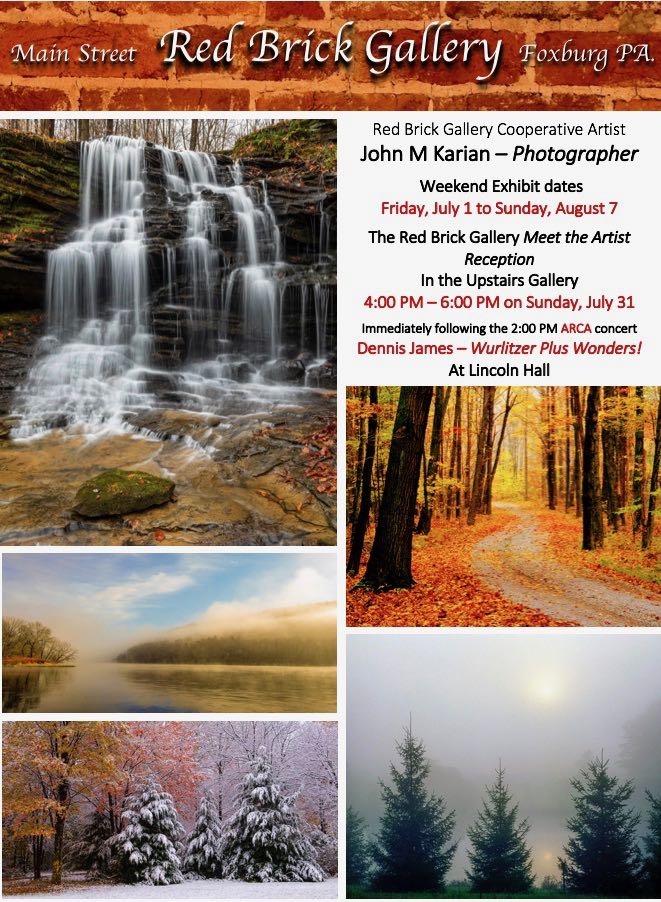 Find that special gift for a wedding, anniversary or for yourself in the first floor Gift Shop with offerings of talented RBG Cooperative Artists – from jewelry and purses, to pottery and artisan wood cutting boards.  The Gallery is open beginning at 12 noon on Sunday, July 31 before the 2:00 PM Dennis James concert – and after the concert from 4 to 6 PM during the Meet the Artist reception with Dennis James and John M Karian.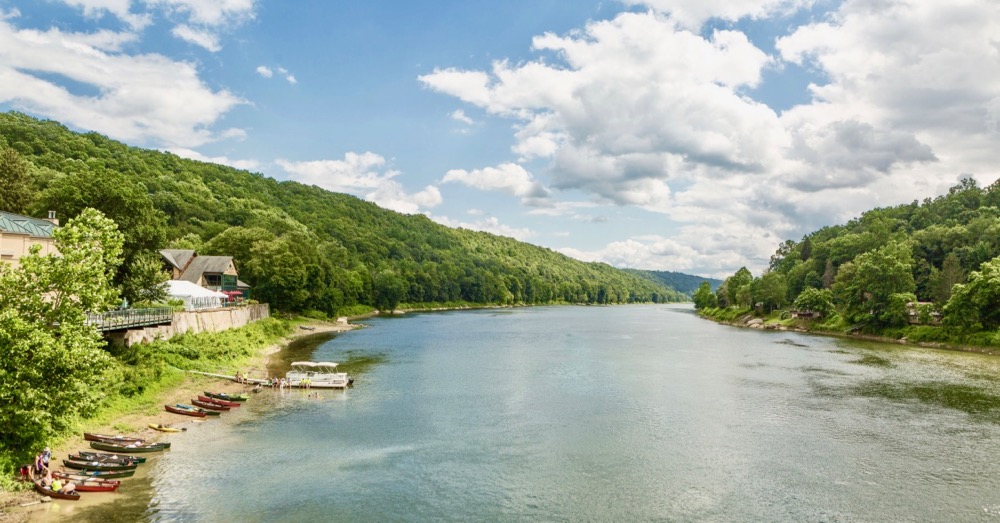 Plan to Make a Day of it in beautiful Foxburg!  
Enjoy a walk along the Allegheny River trail or rent bicycles with Foxburg Tours in the morning or early afternoon!  Have lunch at the Allegheny Grille with seating overlooking the Allegheny River, or for more casual fare, at Foxburg Pizza with salads, sandwiches and pizza.
Save time to enjoy wine tasting at Foxburg Wine Cellars and savor a gourmet coffee and hand made chocolate at Divani Chocolatier and Barrista.
Or spend the night in Foxburg in the lovely Foxburg Inn or up the river at Emlenton's bed and breakfast,  The Barnard House.