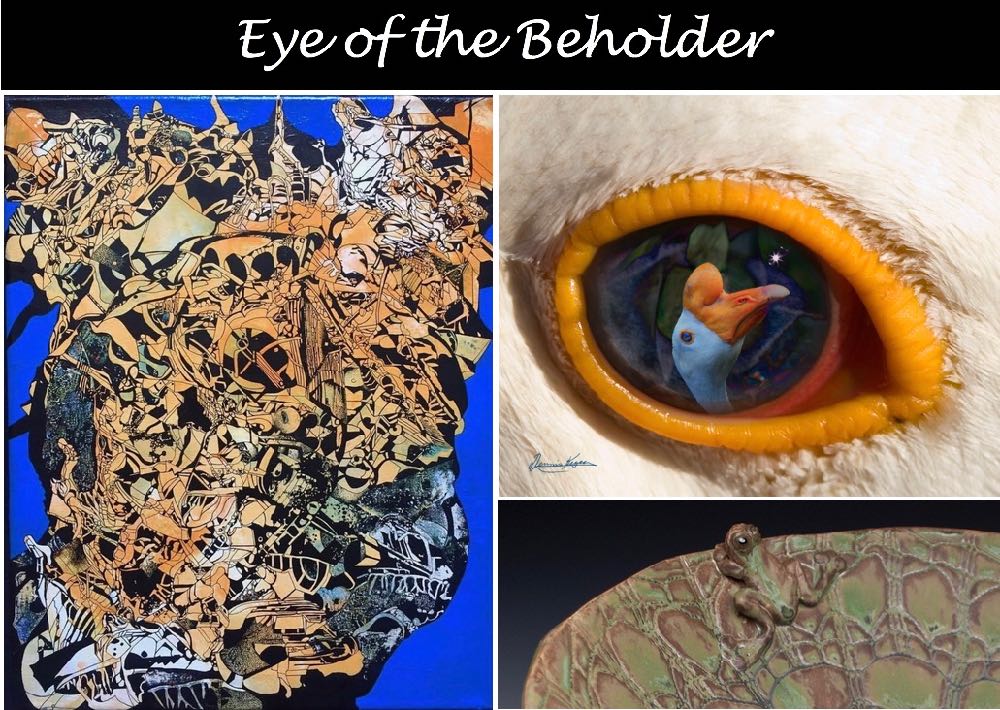 The painter/sculptor Henri Matisse once said "creativity takes courage."   These words become evident as you view the art and hear the stories of the Red Brick Gallery's featured artists for the August Art Exhibit.  Each artist has a different, creative medium, reinforced by their inspirational and courageous experiences, which led them to express themselves through their heart and mind.
Join the Red Brick Gallery Friday, August 23 thru Sunday, September 29 for the "Eye of the Beholder" art exhibit featuring Dennis Keyes – photographer, Mike Schuster – painter and Cheri Lee Anderton-Yarnell – ceramic artist.  See how they view, paint and shape their natural, internal and fantasy worlds.  The reception for the exhibit will be on Sunday, September 8, 2:00 to 4:00 PM and will feature music by Pure Harmony Strings, a classical string duet that will add elegance to the venue.
The Red Brick Gallery is located at 17 Main Street in historic Foxburg, PA. Gallery hours are Fridays, 2:00 p.m. to 6:00 p.m., Saturdays, 11:00 a.m. to 7:00 p.m., and Sundays, 12 p.m. to 4:00 p.m.
About The Artists
Dennis Keyes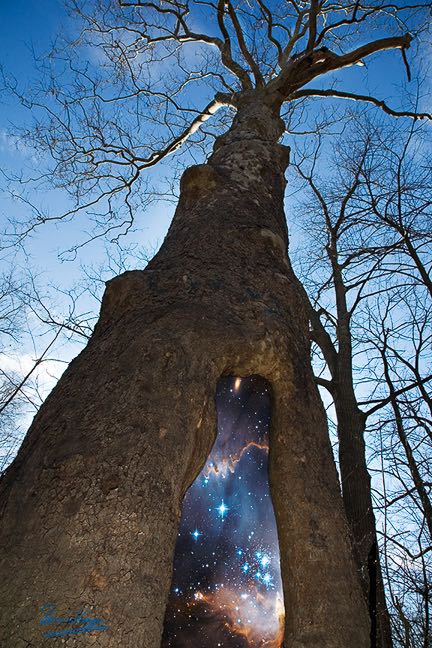 Dennis Keyes started shooting film in 1969 while in Vietnam and has been photographing anything that interested him since. He has been shooting digital for almost 20 years. He has a passionate avocation for sharing what he sees with others. Dennis has placed images all around the world from corporate boardrooms, hospitals, restaurants, to public landmarks, CD jackets and Art Galleries.  He has images as a permanent exhibit at the International Dark Sky Park in the Headlands at Mackinaw City MI.  He accepts assignments for portraits, real estate, and architecture.  Dennis photographed, videoed, edited and produced about 40 youtube videoes.
This includes a number of ARCA events and performances over the last 8 years. Dennis has created several travel videos and has a YouTube channel where many of his "slideshows" have been uploaded.  He was selected to participate in an international art competition with 1,800 artists from 57 countries and 45 states.  Dennis is a trustee at the Maridon Museum in Butler, PA, a collection of Chinese, Japanese, and German art.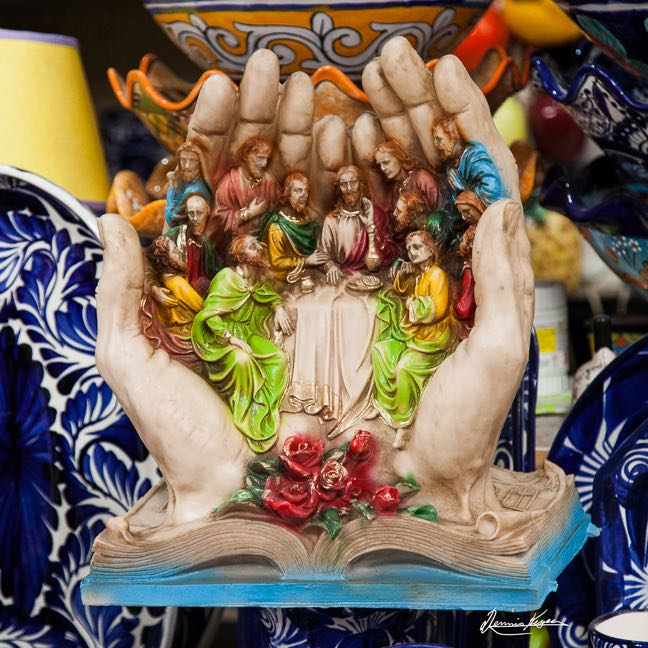 Dennis retired after 30 years of Dentistry and has added a framing business "Affordable Frames" to his photography services.  "Affordable Frames" presents a complete package from the snap of the shutter to finished work hanging on your walls.  Dennis also offers complete color managed photography of 2-D and 3-D art for other artists interested in cataloging, or reproducing their work for prints or submission to juries or magazines.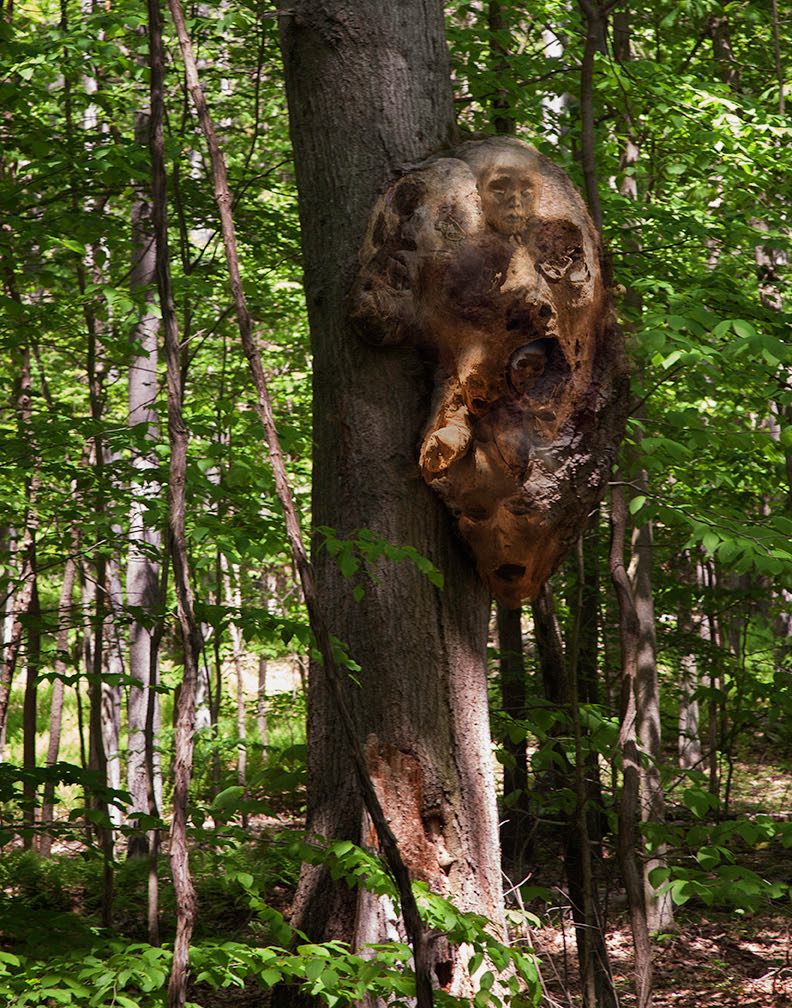 This event will include local landscapes, a few Chinese themed pieces on silk, and a few works of fantasy.   Dennis will also present a few prints on unusual substrates such as wood, copper and tile. You can reach Dennis by email at:  drdk84@gmail.com
The Red Brick Gallery is located at 17 Main Street in historic Foxburg, PA. Gallery hours are Fridays, 2:00 p.m. to 6:00 p.m., Saturdays, 11:00 a.m. to 7:00 p.m., and Sundays, 12 p.m. to 4:00 p.m.
Cheri Lee Anderton-Yarnell
Clay has been a consuming passion throughout my life beginning in the mud play of childhood.  Today my work is both a reflection of my concern for our planet and fellow earthings as well as a celebration of earth and of my spiritual path.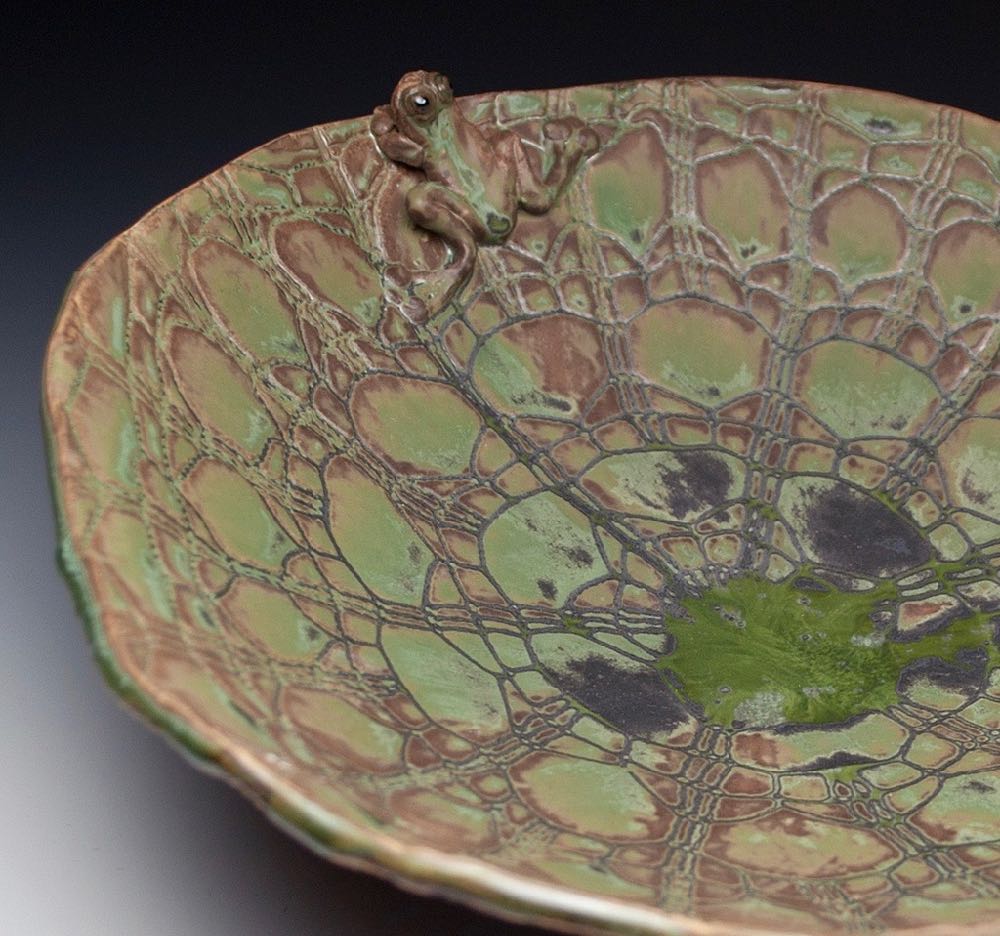 I live in rural northwest Pennsylvania where my husband Paul and I care for elderlies and an assortment of critters.   The sounds and sights of this environment influence my work in clay.  I enjoy weaving these images in a variety of clay vessels.  I am particularly drawn to the plight of amphibians as well as many endangered and threatened species, these have become the signature images in my clay work.
This past year I have been thinking about totemic animals and this has emerged as a series of animal inspired clay rattles, wall pieces and sculptural additions.  I have continued to create my  "On the Edge" limited edition series which I initiated in 2014 and which consists of about 30 vessels each year.  For 36 years I have approached each work day with the same delight I find in the night sky and sound of frogs on our pond.  From the playful to the more profound, I intend each vessel to evoke a sense of the beauty and peril of our world.
I create each piece individually, from wedging the clay in preparation to forming each vessel on the potter's wheel or hand building.  Some pieces receive surface treatment using handmade stamps or the use of crochet or tatting for texture.  Much of the work involves alteration through manipulating and through sculpting.  My work is primarily high fired porcelain or stoneware which receives two firings, one to harden and toughen the clay for further application of color.  Color is achieved through painting or airbrushing with glazes which I have formulated myself from raw glaze material.  My glazes reflect 3 decades of experimentation and most pieces receive multiple application of color through a catering process in order to achieve vibrancy. Each year I create a smaller line of earthenware prices, a low fire clay, these are finished with glazes or smoke fired which is a more primitive process.
My work is represented by several galleries and I participate in a few juried shows each year.  I am a juried member of the Pittsburgh Guild of Craftsmen, have taught ceramics for 25 years, and have published my work in two Lark Books, 500 Teapots and 500 Animals.
Mike Schuster
Art has been fascinating to me ever since I was young. I have always had a passion and a deep desire for creativity.  Being creative the only way for me to express a lot of different emotions and thoughts growing up. Because of my stroke in 2014 though, I was able to view my relationship with art in a different way. I had changed and so had my artwork.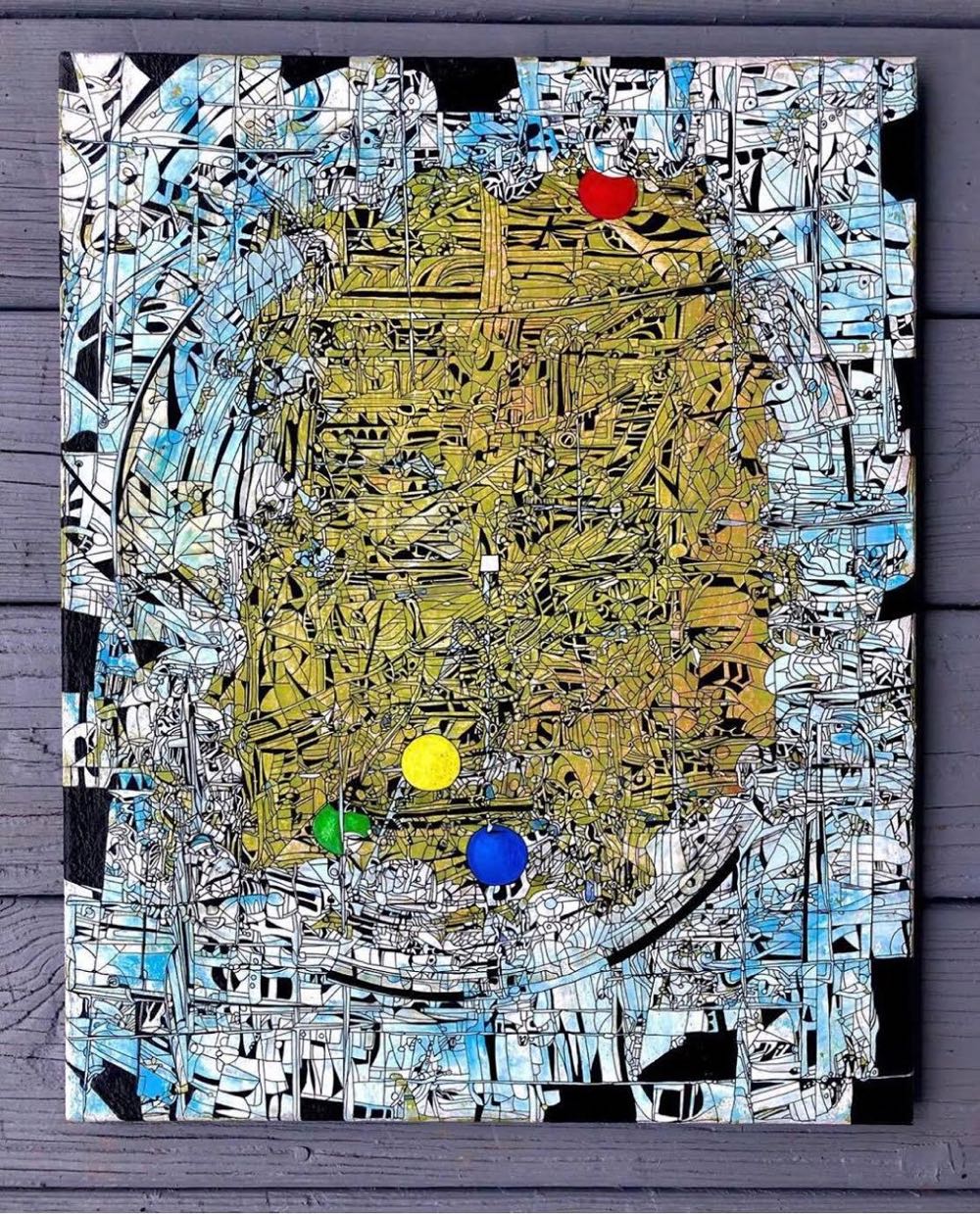 I do not have any preconceived notions before I start a painting.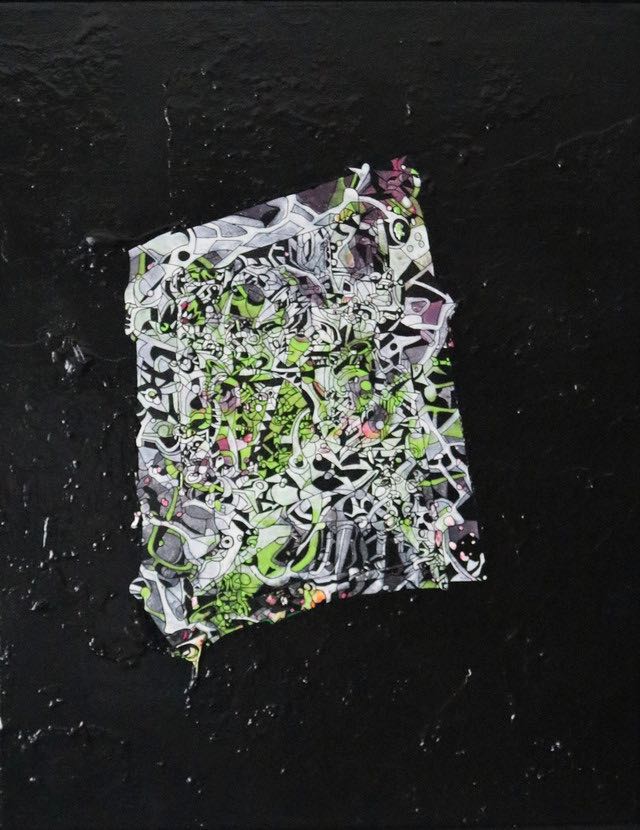 My style and uniqueness will give the viewer of my artwork a glimpse of an undefined reality using their imagination through chaos and texture. 
I'm grateful for not only being able to keep growing as an artist, but to be able to show my work and hopefully inspire someone not to give up.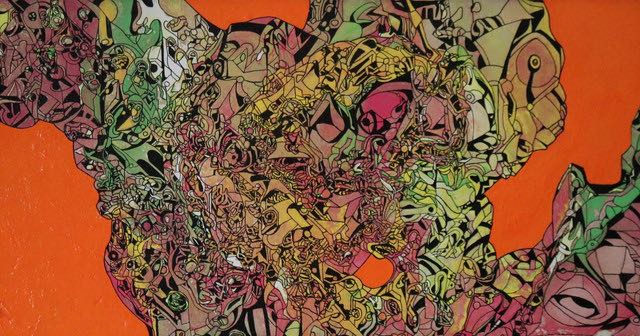 Thank you everyone for the continuous love and support.
The Red Brick Gallery is located at 17 Main Street in historic Foxburg, PA. Gallery hours are Fridays, 2:00 p.m. to 6:00 p.m., Saturdays, 11:00 a.m. to 7:00 p.m., and Sundays, 12 p.m. to 4:00 p.m.
Pure Harmony Strings
TRACY HEFNER
    Tracy studied music at Westminster College where she achieved a Bachelors in Music Education with a study in cello. ​ Pure Harmony Strings was founded in 2010 by Tracy Hefner and Stephanie Green.  Tracy and Stephanie first met being hired for a local high school musical.  They had friends that were getting married soon after and decided to join up and play for their weddings.  Seeing how well they played together and how much they enjoyed it, they decided to formalize themselves as Pure Harmony Strings.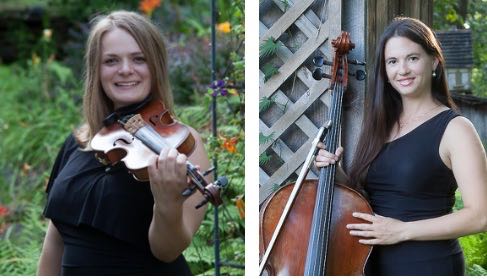 STEPHANIE GREEN
Stephanie achieved her BA in Music Performance from Slippery Rock University in 2012. She has performed with the Butler Symphony Association since 2006. She enjoys performing a variety of styles and genres of music including classical, jazz, blues, and bluegrass. Along with co-managing Pure Harmony Strings with Tracy, you will see her performing with "Well Strung" a 5 piece bluegrass band, and freelancing with other musicians/groups in the Pittsburgh region.