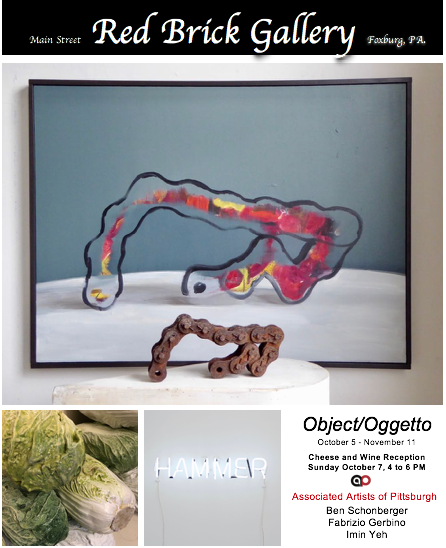 From Friday, October 5 to Sunday, November 11, 2018, Associated Artists of Pittsburgh (AAP) in partnership with the Allegheny RiverStone Center for the Arts (ARCA) presents Object/Ogetto, an exhibition examining the interpretation and re-presentation of the object in contemporary art. The exhibition, curated by Graham Shearing, is part of ARCA's culture and arts event calendar.
The Sunday, October 7th opening reception from 4:00 to 6:00 PM follows the 2:00 PM performance "Under the Influence" by the Akropolis Reed Quintet performance at Lincoln Hall, next door to the gallery. The Akropolis Reed Quintet is a nationally acclaimed, award-winning ensemble presenting cutting edge performances across the United States and as far away as Abu Dhabi.
"This exhibition explores how three Pittsburgh-based artists negotiate their relationship with objects they have encountered," says Shearing. "Our world is made up of objects –things perceived by the eye. From our use and understanding of them come ideas perceived by the mind, which makes it possible to 'conceive' the world. This exhibition traces that experience as it happens with these three artists."
Recent work by Associated Artists of Pittsburgh members Fabrizio Gerbino, Ben Schonberger, and Imin Yeh is featured in the exhibition. Gerbino's paintings featured in the exhibition re-posit the everyday objects of his life in McKees Rocks – dirty overalls, a rusty chain, stacks of congealed paint, picture frames or plaster – as surreal abstractions. Schonberger's work transforms the mundane objects of a retired police officer's collection through scale, medium, and light. Yeh's work utilizes repetitive handcraft and mimicry and the fragility of paper to reconstruct and reimagine everyday objects.
"The majority of our exhibitions at AAP occur within the greater Pittsburgh region, but we are a larger regional institution and our members come from across the state, over into Ohio, and down into West Virginia," says AAP Executive Director Madeline Gent. "It is through exhibitions such as this one, where we partner with institutions such as the ARCA's Red Brick Gallery, that we not only better serve our mission and membership, but our audience grows as well." Red Brick Gallery Artistic Director Donna Edmonds adds: "As we strive to continuously energize and stimulate our audience, I am delighted that we can present this unique artistic experience through our collaboration with the Associated Artists of Pittsburgh. The visual and tactile impact created by the works of these talented artists is a treat not to be missed."
AAP exhibitions are supported in part by AAP members, individual donors, The Heinz Endowments, The Pittsburgh Foundation, Opportunity Fund, Jack Buncher Foundation, Allegheny Regional Asset District, The Buhl Foundation, S Kent Rockwell Foundation, Irving and Aaronel deRoy Gruber Charitable Foundation, and PNC Charitable Trusts.
The exhibit can be seen at the Red Brick Gallery from Friday, October 5 to Sunday, November 11, 2018.
The Red Brick Gallery and Gift Shop is located at 17 Main Street, Foxburg, PA 16036.   Gallery Hours are Fridays 1:00 – 5:00 PM, Saturdays 11:00–7:00 PM, and Sundays 12:00–4:00 PM. 
Object/Oggetto
ABOUT THE ARTISTS
Fabrizio Gerbino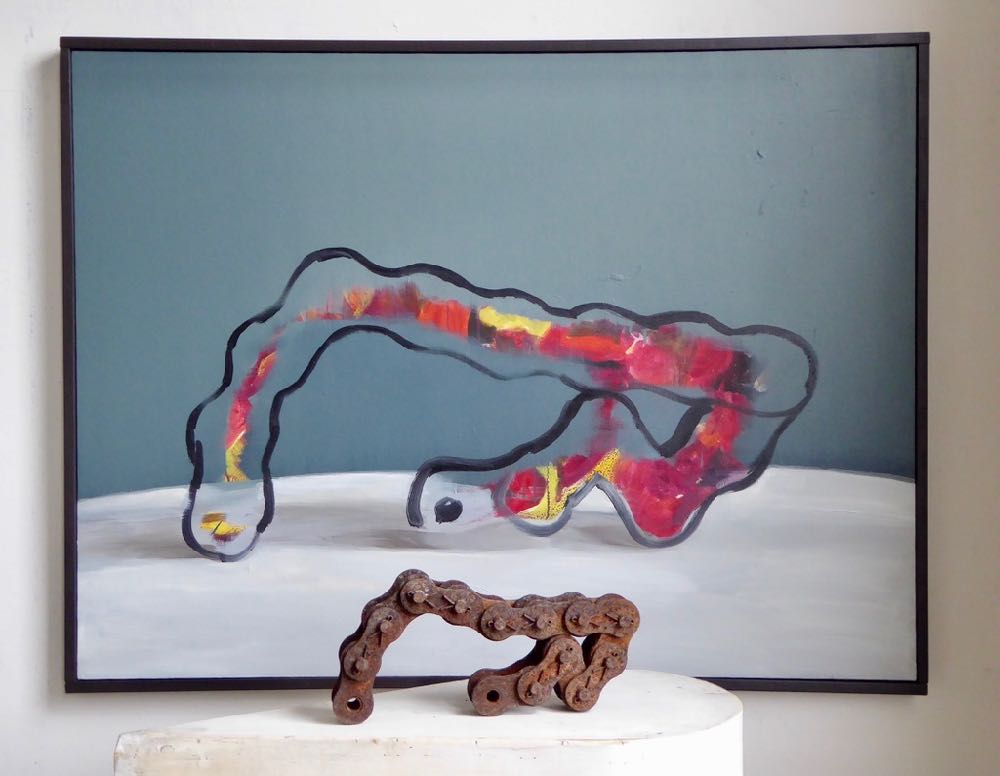 Fabrizio Gerbino, who is Italian but has lived in Pittsburgh for many years had his formative training in Florence and understands both the practice of traditional painting and its contemporary expression.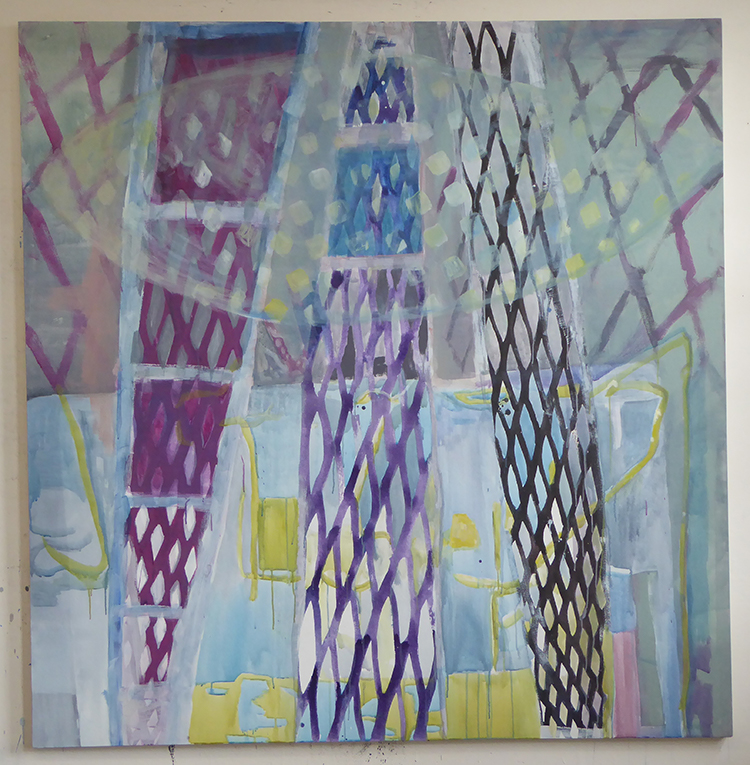 For him, the object or oggetto, in italian, is the source that he consistently mines. He is a devoté of the still ­life painter Giorgio Morandi (1890­1964) who,
when questioned about his abstraction of arrangements of familiar objects observed that abstraction is inherent in the object itself.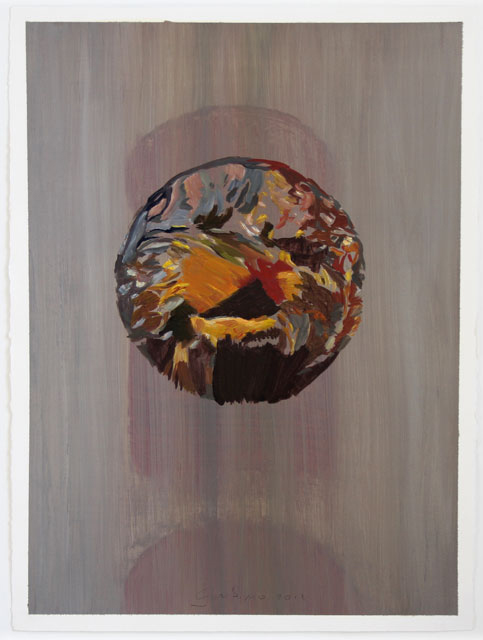 I also believe there is nothing more surreal and nothing more abstract than reality. (GM, from an interview, 1955). See here in this show how a pair of dirty overalls, a rusty chain, stacks of congealed paint, picture frames or plaster molds become engaging, surreal abstractions, painted with a sure hand.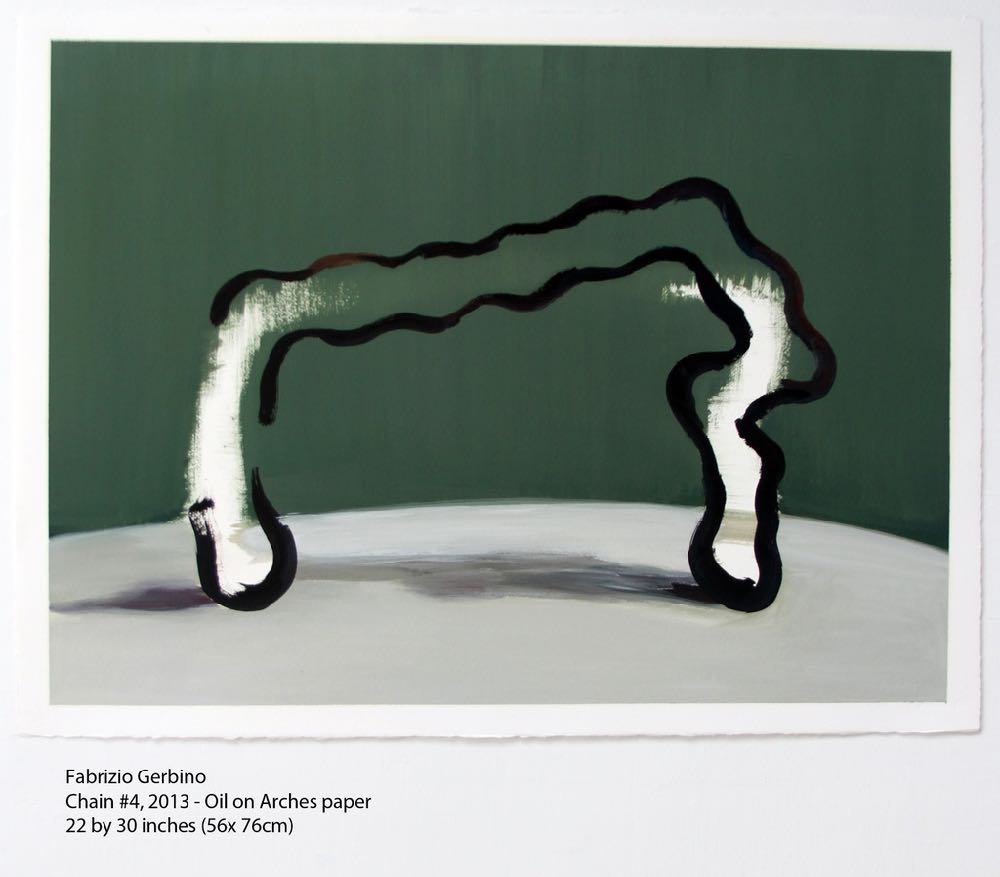 Ben Schonberger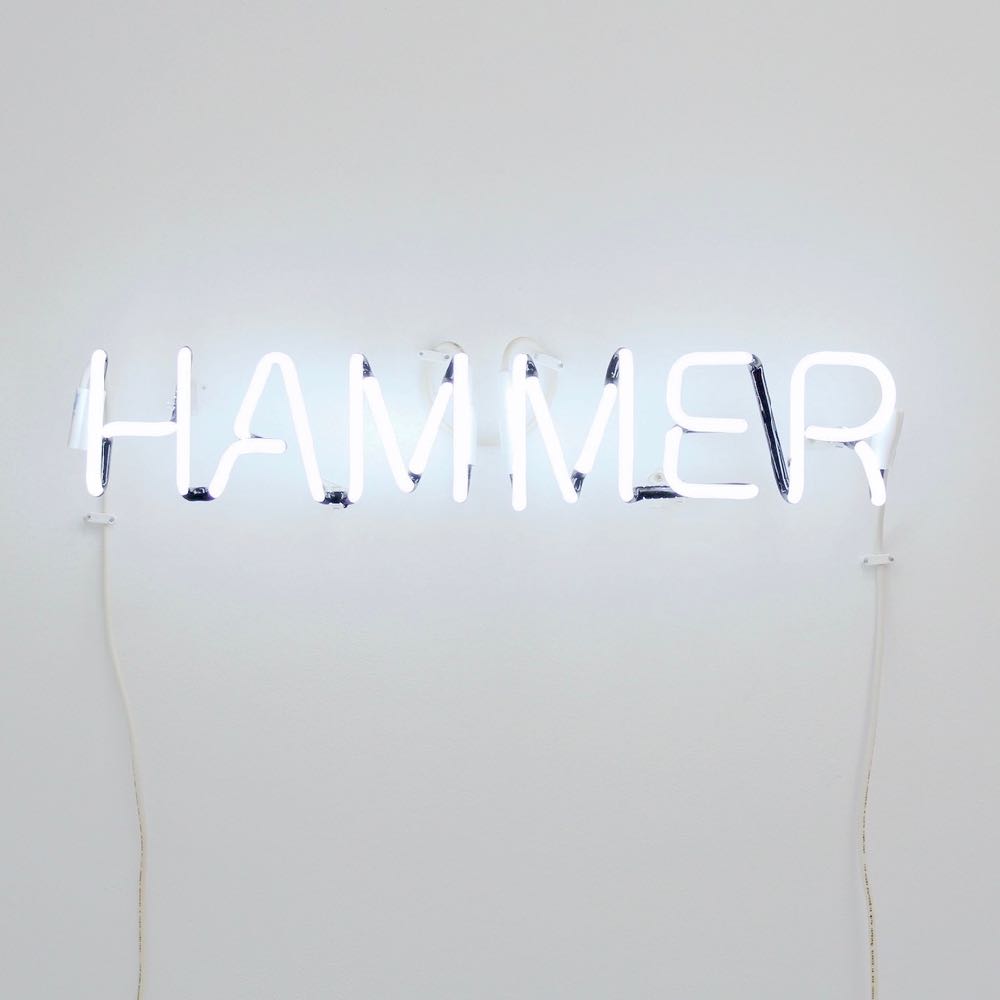 Ben Schonberger is a lecturer in the School of Communication's photography program at Point Park University and hiswork is widely collected both institutionally and privately. For him, the object, which initially he photographs somewhat clinically, becomes a vehicle for investigation and speculation. Two photographs here, from his large project, Hammer, 2016 depict items in the collection of a former policeman, here, material confiscated in the course of his duties.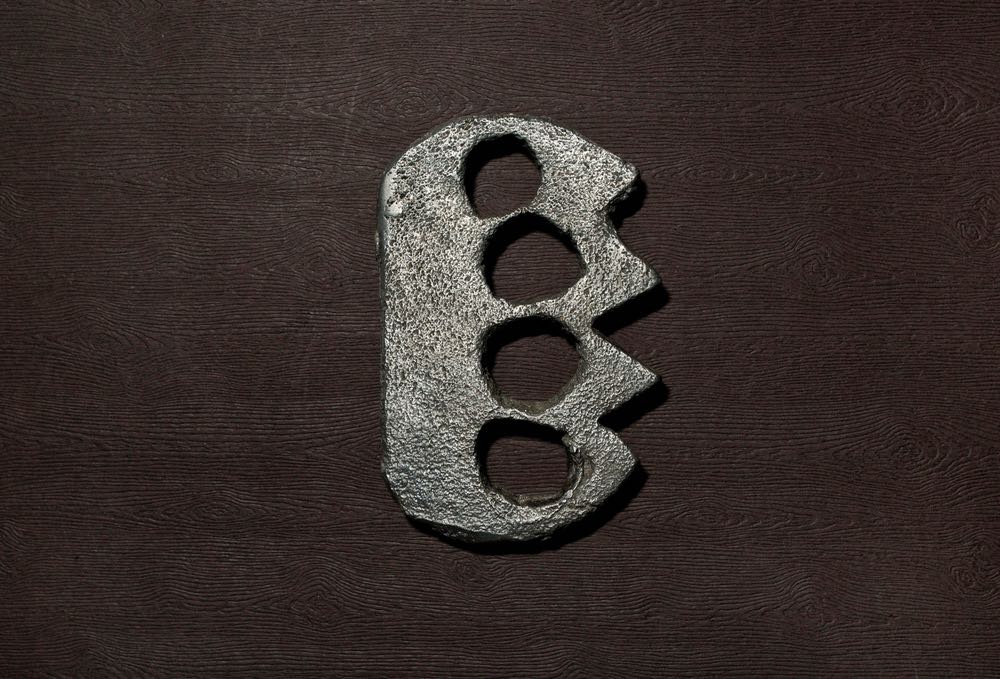 One is a home­made knuckleduster, the other a group of 'baggies' used in the illegal narcotics trade, with ironic identifying stampsthat parody commercial 'branding' labels. They have the quality of a neutral forensic photographer, or the affectless art of Andy Warhol.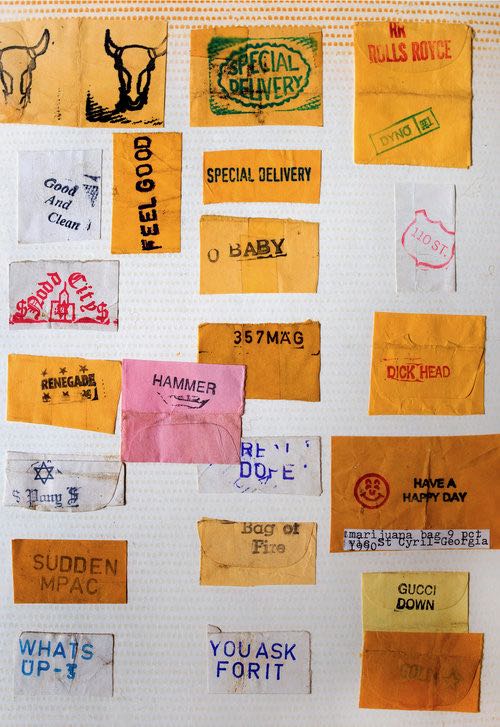 From these Professor Schonberger proceeds to make new objects; in the first case, glass casts of the knuckleduster in monochromatic shades, and in the second, he takes the texts from the baggies and transforms them intoneon texts, glamorous and somewhat sexy. The aura of their criminal past is not lost but transmuted into a different aesthetic, knowing, sophisticated, on the lines of high fashion/high art. Professor Schonberger's art inhabits the slippage experienced in this area.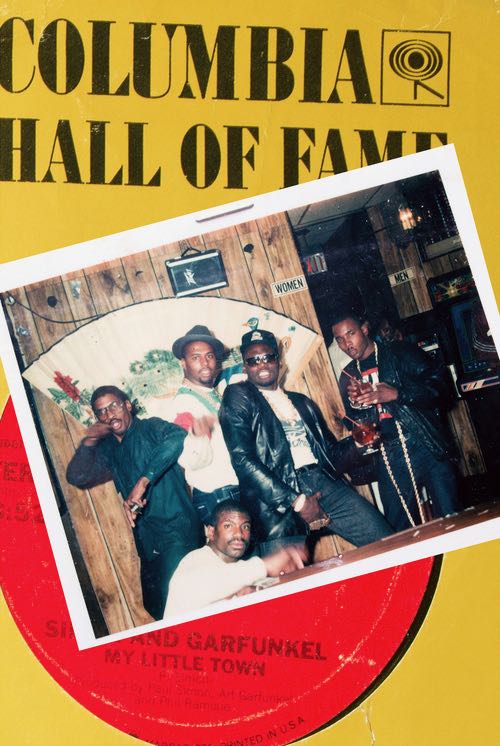 His parallel body of work of self-­published photo books, which are in the collections of the
Museum of Modern Art in New York and Yale University, draw on his photographic practice.
Imin Yeh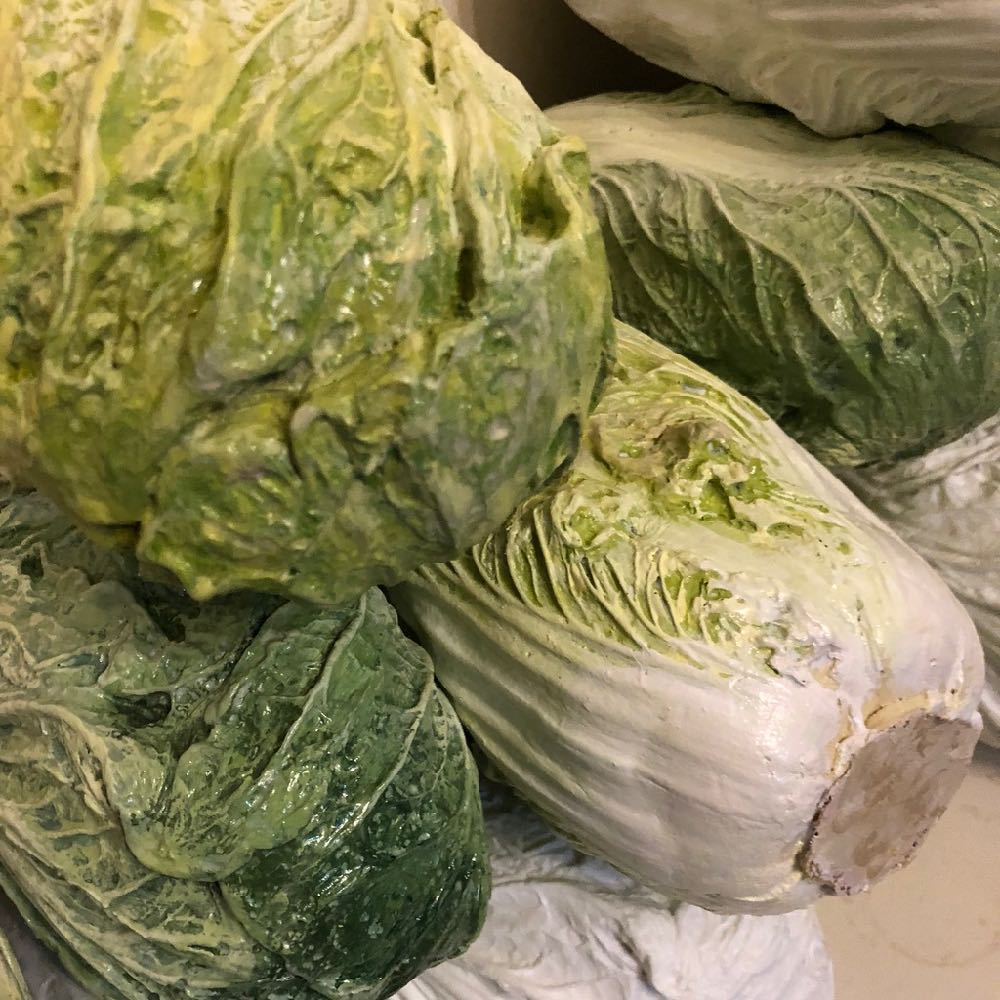 Imin Yeh is an interdisciplinary and project­ based artist working in sculpture, installation, and participatory events. She isan assistant professor of Art at Carnegie Mellon University, principally engaged in print media studies. Unlike Gerbino, you will see none of the objects that inform her work, but you might be surprised at what you do see.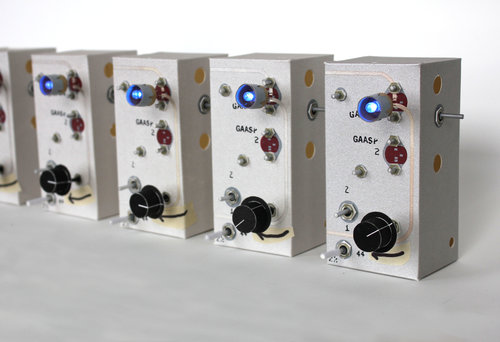 I asked her what was it that made her engage with the objects she encountered, and she replied, rather unexpectedly, that she would like to beable to make the world in paper. Using print based technologies she is able to fabricate exact simulacra of items that she encounters.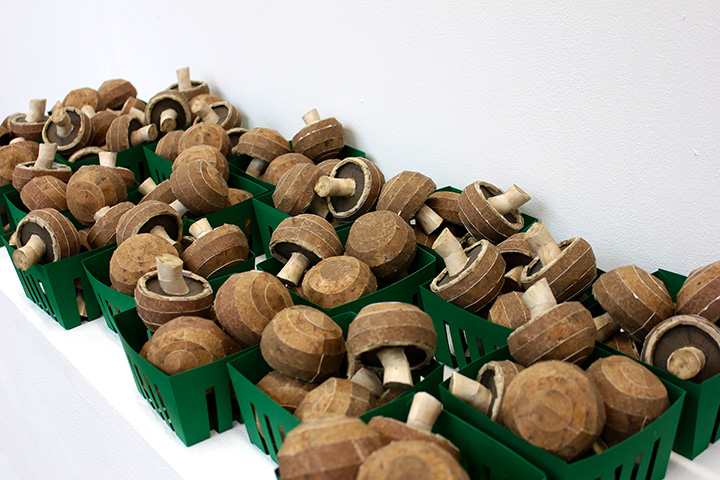 For this exhibition she creates a strange, almost surreal tablescape of constructed objects somewhat in the manner of a 17th century Dutch still life, protected by a ring of stanchions that are themselves made of paper.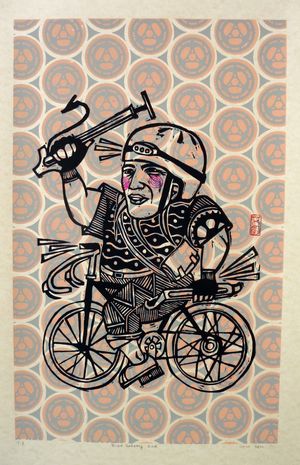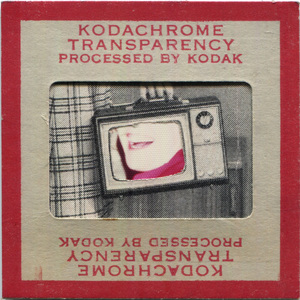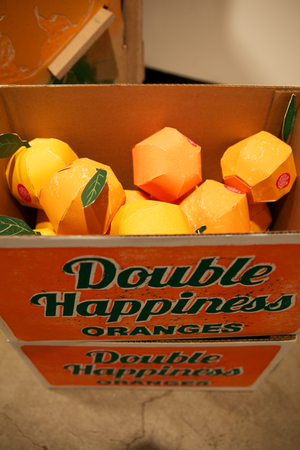 Those Dutch paintings offered a view of prized collections, which themselves often attempted to compass the treasures of the known world. Professor Yeh updates the idea, with blatant Warholian references to 'product'. Also included are prints she has made at her university of antique radio valves, enlarged to sculptural effect.
[/caption]