Dale Perry
Banjo, Bass Vocals
Steve Day
Fiddle and Vocals
Ron Spears
Acoustic Bass and Vocals
Shayne Bartley
Mandolin and Vocals
Duane Sparks
Guitar and Vocals

Take the BLUEGRASS FAST TRACK…  
The hottest NEW All Veteran Star-Studded BLUEGRASS BAND
In the country!
Saturday, October 22 – 7:30 PM
Lincoln Hall, Foxburg

Bluegrass & Golden Autumn
On the Allegheny…
If you like your bluegrass heavy and traditional with stirring harmonies and powerful instrumentation, then come on down to the river and Foxburg's Lincoln Hall on Saturday, October 22  at 7:30 PM for an evening of "dynamic, soulful, driving bluegrass, deeply rooted in tradition" from FAST TRACK – a "SUPER GROUP" of star-studded BLUEGRASS VETERANS – on their return by popular demand to Lincoln Hall and ARCA's bluegrass-loving audience.
FAST TRACK made their entry into the bluegrass scene when the legendary David Parmley, one of the most iconic bluegrass vocalists of his generation, announced his sudden retirement from the band Cardinal Tradition back in October of 2019.  This completely surprised his touring band as it did the entire music community.  Since the rest of his group had enjoyed playing music together, they decided to keep the "band" intact, and add the few missing pieces.
So fiddler Steve Day, banjo player Dale Perry, and bass player Ron Spears – each with decades of work as professionals in the music – enlisted Duane Sparks on guitar and now Shayne Bartley on mandolin… And Fast Track was born!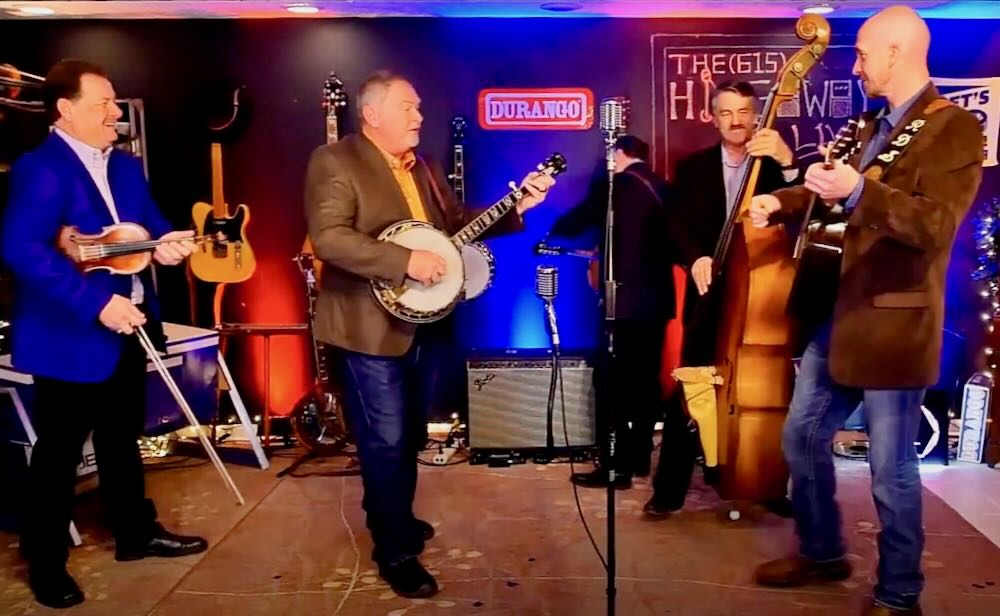 Fast Track band rose quickly to the top of their game in the bluegrass music industry upon their initial formation back in the Fall of 2019. Immediately forming a solid label, publicity and booking team, they went directly into the studio and turned out two hit records with Engelhardt Music Group, their self titled debut, Fast Track, and Good News, an all Gospel release.
Despite the pandemic, the band was able to pull off an impressive touring schedule to date, travelling coast to coast in the last two years. This dynamic band continues to please their legions of dedicated fans with the unique brand of original, traditional bluegrass music that they bring to the stage, wrapped up in an energetic and entertaining show. They not only bring the music, but they bring personality, comedy, fun, and pure entertainment.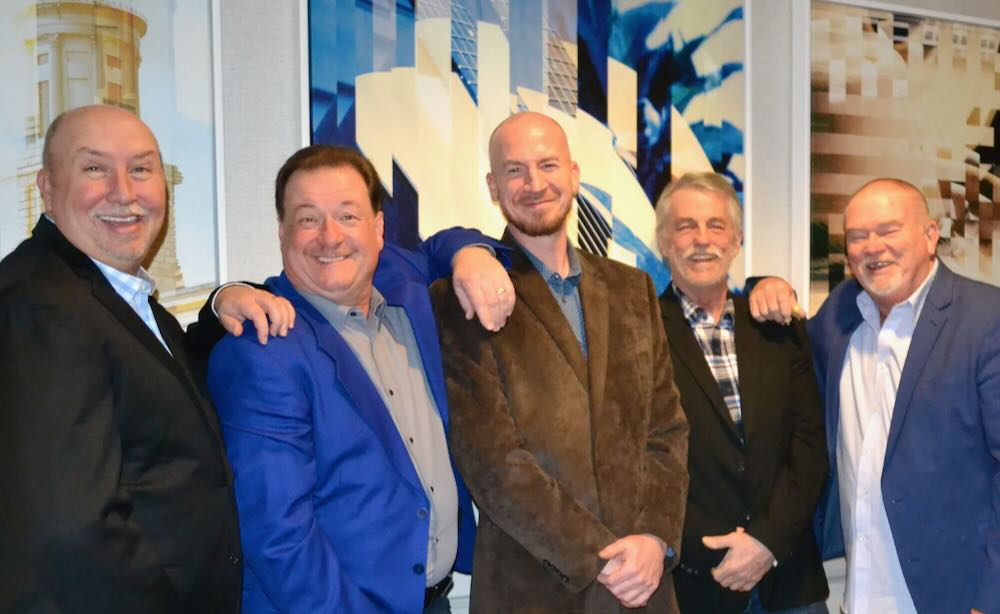 Post-COVID, open theatre style seating has returned to 100% capacity in Lincoln Hall.  There is no mask requirement.  Please refrain from attending if you are ill – or if you have been exposed to someone with COVID.
Tickets are Adults $20, Students $5.  Call to Reserve at 724-659-3153 and pay by cash or check at the door.  Doors open at 7:00 PM. Tickets may be purchased online here.  
Just a few short weeks after announcing their formation, Fast Track signed with Engelhardt Music Group in Nashville, and on January 24, 2020 released their debut single – Blue and Lonesome Again, a bluesy bluegrass number written by acoustic bass player, Ron Spears.
Producer and EMG exec Glen Duncan expressed the pride that he and his partner, Adam Engelhardt, feel announcing their association with Fast Track:
"What a great way to start 2020, working with Fast Track on their debut album!! The main element I hear in Fast Track that places them in the upper echelon of Bluegrass Artists performing today is, this group is a great band!! They play and sing together!! Each musician in the band has a resume a mile long, decades of experience, thousands of shows and recordings with some of the greatest bluegrass bands of the last 40-plus years; and you can sure see and hear that in every note that they play and sing!! Dynamic, soulful, driving, deeply rooted in tradition, Everything we love about great bluegrass music all in one band!! Fast Track!!"
They also have a newly released single, "Plain Old Country Boy," currently receiving considerable airplay on bluegrass radio and SiriusXM satellite radio, and multiple songs from the previous releases still charting on various platforms. Engelhardt Music Group, of Nashville, TN, is looking forward to starting the next album recording with Fast Track very soon.
About FAST TRACK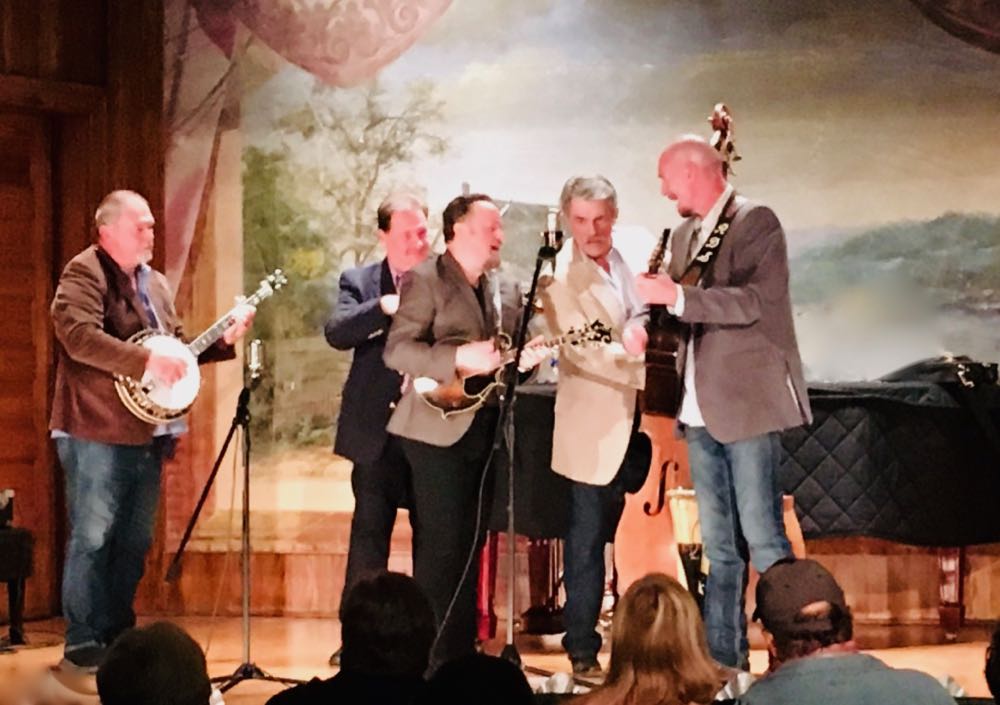 Back by popular demand, come on over to Foxburg for up close bluegrass in Lincoln Hall!
FAST TRACK made their entry into the bluegrass scene when the legendary David Parmley, one of the most iconic bluegrass vocalists of his generation, announced his sudden retirement from the band Cardinal Tradition back in October of 2019. Three of the four members decided to form the band and sought out to fill the remaining spots, mandolin and guitar, seeking instrumentalists who were also strong vocalists. Wow, did that ever work in their favor.
"When we found out David Parmley was retiring, our first thought was that he deserved it and we were so happy for him. Our second thought? We aren't ready!!! And so….Fast Track was born. From our three advancing members, Dale Perry, Steve Day and Ron Spears, we were privileged enough to add two more veteran grassers to our band family, with Shayne Bartley and Duane Sparks. Together we have created an incredible sound that we can't wait to share with all of you. We really enjoy playing music together and are focusing on original music arranged and performed in our own unique and traditional style. We look forward to seeing all of you on down the road and continuing to pick, grin and pick some more! Thank you so kindly for your support!!"    — Fast Track Band
The five members of Fast Track are not only all highly decorated in awards from the IBMA and SPBGMA organizations, but are also veteran players on the Grand Ole Opry stage, across the United States, Canada, and throughout Europe. Between all of the gentlemen, they have performed with, recorded on and participated in countless projects with bluegrass and country music royalty throughout their most impressive careers.
The Fast Track members are: Dale Perry (banjo, bass vocals), Steve Day (fiddle, vocals), Ron Spears (bass, vocals), Jesse Brock (mandolin, vocals), and Duane Sparks (guitar, vocals). The band has already successfully released two full-length albums with Engelhardt Music Group out of Nashville, TN, and has completed a third studio recording expected later this year. It truly seems there is just no stopping once you jump on this FAST TRACK
That highly anticipated release with Engelhardt Music Group in Nashville occurred on January 24, 2020 with their debut single – Blue and Lonesome Again, a bluesy bluegrass number written by acoustic bass player, Ron Spears.
Reviewing the debut of their first album on September 11 –  "Fast Track" – Severin Theinert of Uncut Grass September 2020 wrote:  "This is the long awaited debut album of the new bluegrass supergroup Fast Track. The members of this all-star extravaganza are Dale Perry (banjo), Steve Day (fiddle), Ron Spears (bass), Jesse D. Brock (mandolin) and Duane Sparks (guitar). And as you read these names you know for yourself that each and every band member is providing vocals. This is one of the BEST BLUEGRASS RECORDS I have heard this year!"   

About the Artists
DALE PERRY, Banjo and Bass Vocals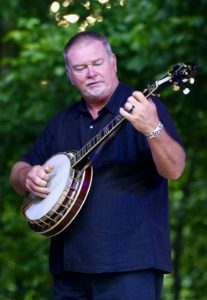 Dale Perry is a highly respected and extremely talented bluegrass veteran with a resume listing some of the greatest bands ever known to the genre.
He came to national notoriety when he joined the Bluegrass Cardinals playing bass and singing bass vocals in the mid-80s. His first appearance on the Grand Ole Opry was as a member of the Bluegrass Cardinals in 1985 and he has had the privilege of performing on the hallowed stage at least a half-dozen times. He went on to play banjo with The Lonesome River Band and also banjo and bass player and bass singer for the legendary Doyle Lawson and Quicksilver from the mid-90s the late 2000s
For the last several years he has showcased his talents alongside David Parmley in both Continental Divide and Cardinal Tradition. During Dale's 39-year career, he has been nominated for 4 Grammy Awards, won 7 IBMA awards as both an artist and as a Producer, and countless SPBMGA awards.
Dale is known for his steady, Scruggs-style banjo playing, and is a premier bass vocalist in the business. When not on the road, Dale enjoys engineering and producing bluegrass projects at his studio, Lakeside Recording Studio, fishing and is currently building his new home with his beautiful wife, Kelle.
The Fiddle Man! Steve Day, Fiddle and Vocals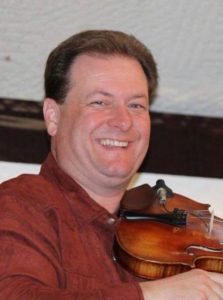 Steve is one of the top fiddle players in Bluegrass, having worked with acts such as , David Parmley and Cardinal Tradition, Continental Divide, Ronnie Reno, Gary Brewer, and has filled in with a who's who of other artists, including playing the Grand Ole Opry with Bill Monroe and the Bluegrass Boys. In recent years, Steve has received 3 SPBGMA "Fiddle Player of the Year" nominations.
During his time when he is not fiddlin' around, Steve teaches music where he lives in Bowling Green with his wife, Diane and son, Austin and also tends to his nearby cattle farm.
Ron Spears, Acoustic Bass and Vocals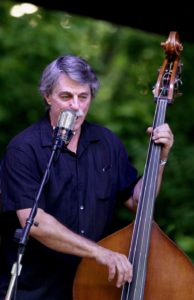 Ron makes his home just outside Nashville, Tennessee, but is originally from Salt Lake City, Utah.  Ron fronted his own band "Within Tradition" for many years before joining Rhonda Vincent as her guitar player. Ron has also worked in many other great bands such as Doyle Lawson and Quicksilver, Special Consensus, The James King Band, Continental Divide, and Cardinal Tradition. In 2001, Ron won Emerging Artist of the Year with the CBA as Band Leader and Member of Within Tradition.
He is known as a prolific songwriter, having songs recorded by many of the top artists in Bluegrass. He was also nominated for Songwriter of the Year and for Bass Player of the Year in 2017 for SPBGMA. Ron is also a ventriloquist and is great with a yo-yo. We know you will enjoy his great singing and his humor.
Shayne Bartley, Mandolin and Vocals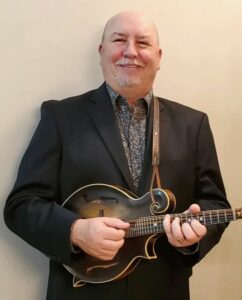 Originally from Georgetown, Kentucky, Shayne has had an incredible 30+ year professional career so far and has shared the stage with some of bluegrass music's most elite pickers and singers.
Starting out as a teen performing on guitar with his older brother Rick's band Newground, the younger Bartley went on to become a polished multi-instrumentalist and vocalist making him a sought after commodity in the industry. His highly esteemed resume displays his skills on banjo, mandolin, and guitar including stints with The Lost and Found, Don Rigsby and Midnight Call, American Drive, Southern Blend, The Charlie Sizemore Band, Dave Evans, Unlimited Tradition, Rarely Herd, David Peterson and 1946, The Karl Shiflett and Big Country Show, and the list goes on.
Duane Sparks, Guitar and Vocals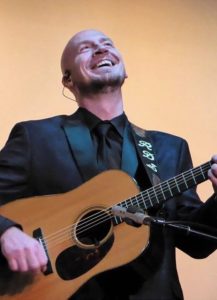 Duane Sparks is from Richmond, Indiana and grew up in a family rich in musical talent coming from both sides. His Daddy was a preacher so he began singing in church at a very young age. He has honed his skills as a guitar player and one of current bluegrass music's most recognizable voices playing with some highly respected bands. Duane was privileged to be a part of Gerald Evans and Paradise, The All American Bluegrass Band, and more recently with Joe Mullins and The Radio Ramblers. During his tenure with Joe Mullins, he was able to really spread his wings while traveling professionally and even earning five International Bluegrass Music Association (IBMA) Awards and two SPBGMA Awards for band and band recording projects that he was a part of. Duane was privileged to play on the coveted Grand Ole Opry stage numerous times with the Ramblers as well as tour multiple times in Europe. Duane Sparks has developed a very smooth, distinctive vocal sound in the industry that people love to hear and we are all happy to have him back ON TRACK with FAST TRACK so we can start hearing him again!
ARIVE EARLY & EXPLORE FOXBURG!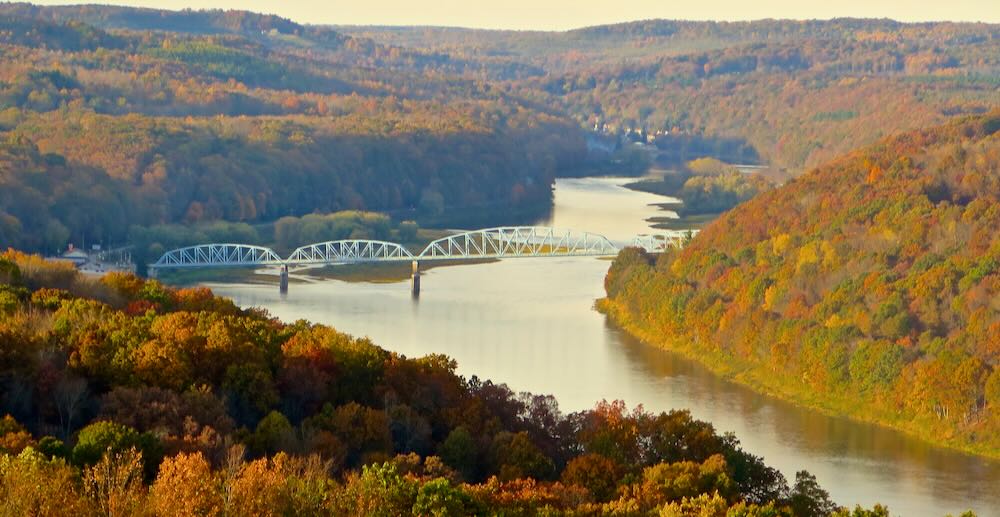 Plan to Make a Day of it in beautiful Foxburg!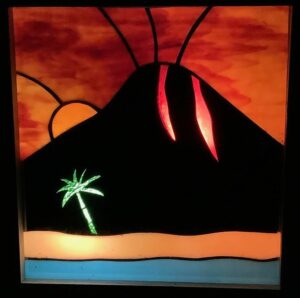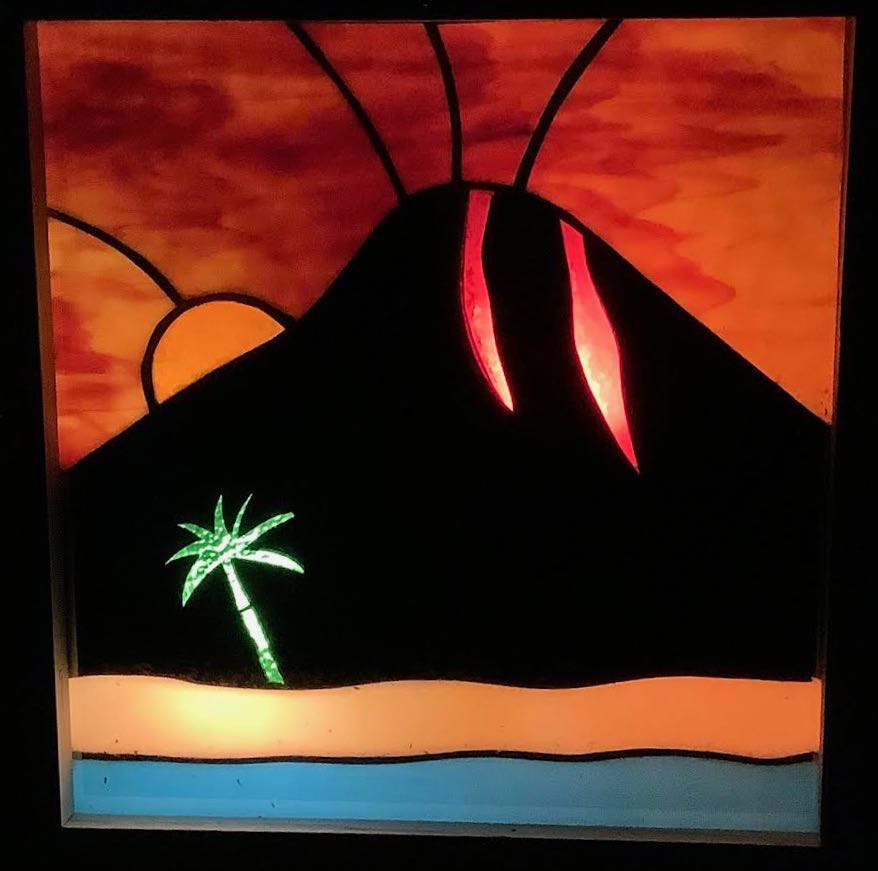 Arrive early before the October 22 concert to visit the Red Brick Gallery and Gift Shop open from 11 AM to 7 PM at 17 Main Street – and view the stained glass exhibit of RBG Cooperative Artist Jeffrey Calta – "Dark Art:  Leaded Glass in 2, 3 & 4 Dimensions" – illuminating ten of his stained glass creations.
Jeffrey, a resident of Fairview Township just outside Chicora, PA,  retired in 2019 after a career of 42 years as a chemist/production supervisor with the Sonneborn facility in Petrolia, PA.  Jeffrey has been fascinated with leaded (stained) glass most of his life.
The exhibit in the Upstairs Gallery also will feature the nature watercolors of Red Brick Gallery founder and Artistic Director, Donna Edmonds. Included will be a preview of the illustrations which appear in a new children's book authored by Andy Johnson. The book will be available soon in the Gallery Gift Shop. Donna's watercolors have been a staple in the gallery since its inception 13 years ago. As always, they include watercolor images of plants, creatures and insects native to Western Pennsylvania.
Enjoy a walk along the Allegheny River trail or rent bicycles with Foxburg Tours in the morning or early afternoon!  Have lunch at the Allegheny Grille with seating overlooking the Allegheny River, or for more casual fare, at Foxburg Pizza with salads, sandwiches and pizza.  Save time to enjoy wine tasting at Foxburg Wine Cellars and savor a gourmet coffee and hand made chocolate at Divani Chocolatier and Barrista.  Or spend the night in Foxburg in the lovely Foxburg Inn or up the river at Emlenton's bed and breakfast,  The Barnard House.