Dale Perry
Banjo, Bass Vocals
Steve Day
Fiddle and Vocals
Ron Spears
Acoustic Bass and Vocals
Jesse Brock
Mandolin and Vocals
Duane Sparks
Guitar and Vocals

Allegheny RiverStone Center for the Arts regrets
that due to a COVID issue the October 16
FAST TRACK concert has been cancelled.
We will plan to have Fast Track back in 2022.
Please check back for our Bluegrass schedule next season.
Take the BLUEGRASS FAST TRACK…  
The hottest NEW All Veteran Star-Studded BLUEGRASS BAND
In the country!
They came – they played – they conquered!  
And they're coming back to strum their way into your hearts!
If you like your bluegrass heavy and traditional with stirring harmonies and powerful instrumentation, then come on down to the river and Foxburg's Lincoln Hall on Saturday, October 16  at 7:30 PM for an evening of "dynamic, soulful, driving bluegrass, deeply rooted in tradition" from FAST TRACK – a "SUPER GROUP" of star-studded BLUEGRASS VETERANS.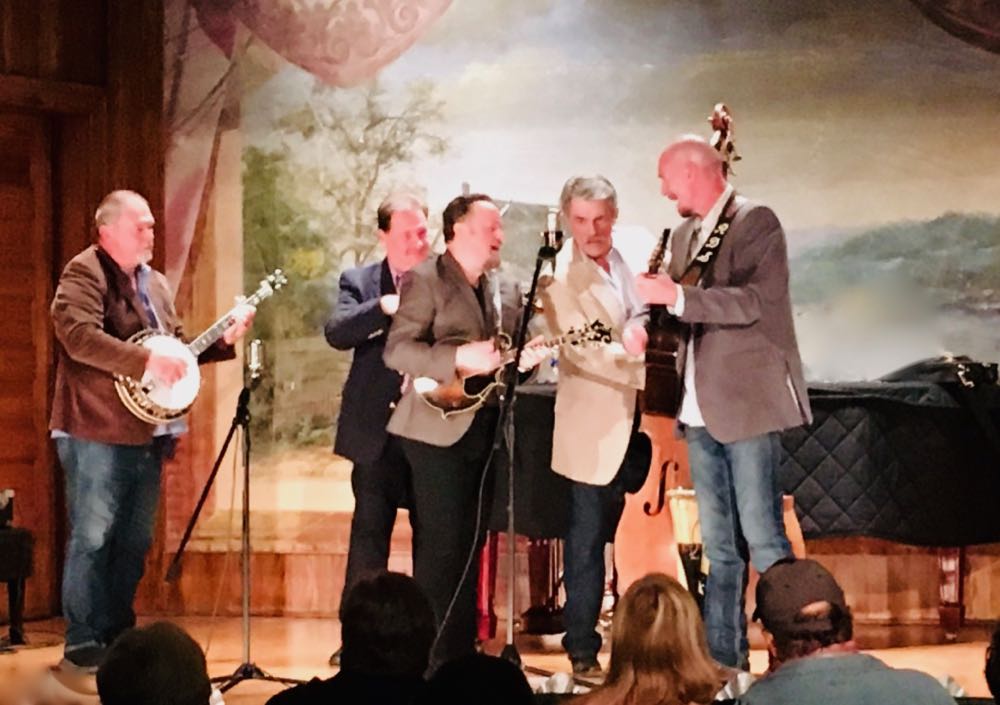 Post-COVID, open theatre style seating has returned to 100% capacity.  There is no mask requirement.  Tickets are Adults $20, Students $5.  Call to Reserve at 724-659-3153 and pay by cash or check at the door.  Doors open at 7:00 PM. Tickets may be purchased online here.  
FAST TRACK made their entry into the bluegrass scene when the legendary David Parmley, one of the most iconic bluegrass vocalists of his generation, announced his sudden retirement from the band Cardinal Tradition back in October of 2019.  This completely surprised his touring band as it did the entire music community.  Since the rest of his group had enjoyed playing music together, they decided to keep the "band" intact, and add the few missing pieces.
So fiddler Steve Day, banjo player Dale Perry, and bass player Ron Spears – each with decades of work as professionals in the music – enlisted Jesse Brock on mandolin and Duane Sparks on guitar (both recently having departed other full-time acts themselves)… And Fast Track was born!
Just a few short weeks after announcing their formation last October, Fast Track signed with Engelhardt Music Group in Nashville, and on January 24, 2020 released their debut single – Blue and Lonesome Again, a bluesy bluegrass number written by acoustic bass player, Ron Spears.
Producer and EMG exec Glen Duncan expressed the pride that he and his partner, Adam Engelhardt, feel announcing their association with Fast Track:
"What a great way to start 2020, working with Fast Track on their debut album!! The main element I hear in Fast Track that places them in the upper echelon of Bluegrass Artists performing today is, this group is a great band!! They play and sing together!! Each musician in the band has a resume a mile long, decades of experience, thousands of shows and recordings with some of the greatest bluegrass bands of the last 40-plus years; and you can sure see and hear that in every note that they play and sing!! Dynamic, soulful, driving, deeply rooted in tradition, Everything we love about great bluegrass music all in one band!! Fast Track!!"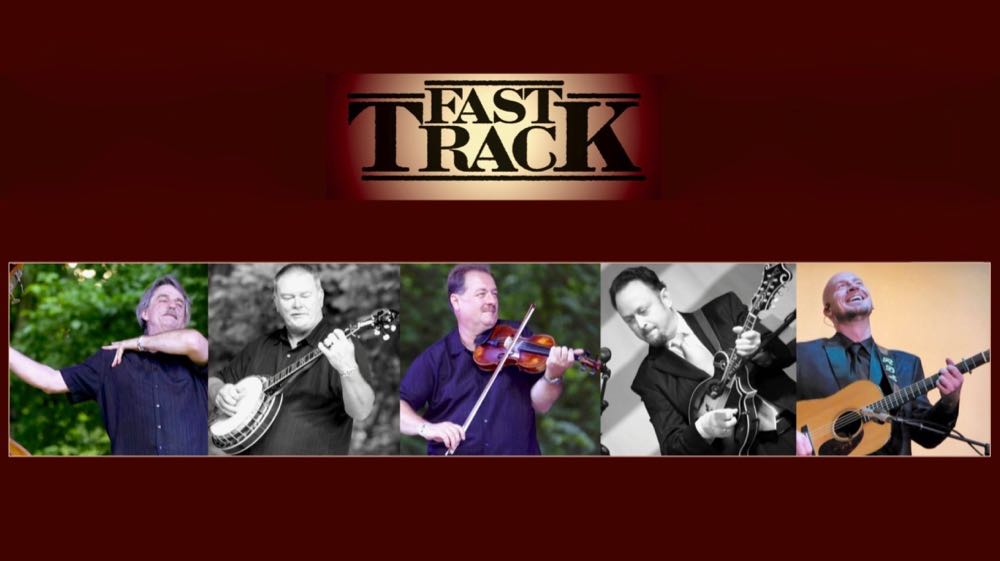 About FAST TRACK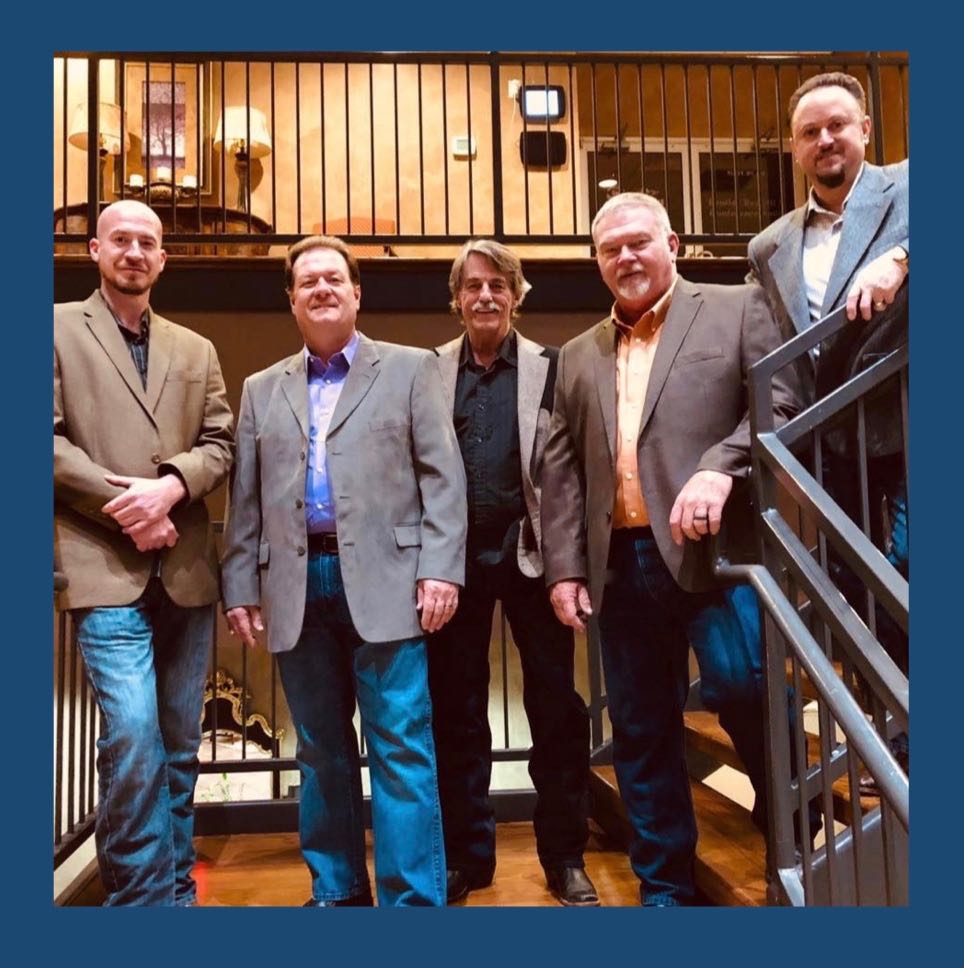 The five members of Fast Track are not only all highly decorated in awards from the IBMA and SPBGMA organizations, but are also veteran players on the Grand Ole Opry stage, across the United States, Canada, and throughout Europe. Between all of the gentlemen, they have performed with, recorded on and participated in countless projects with bluegrass and country music royalty throughout their most impressive careers.
The Fast Track members are: Dale Perry (banjo, bass vocals), Steve Day (fiddle, vocals), Ron Spears (bass, vocals), Jesse Brock (mandolin, vocals), and Duane Sparks (guitar, vocals). The band has already compiled their list of music from favorite songwriters, as well as original music they have written, that they will be choosing from for a project set to begin recording immediately, with an EP to be released after the first of the year.
That highly anticipated release with Engelhardt Music Group in Nashville occurred on January 24, 2020 with their debut single – Blue and Lonesome Again, a bluesy bluegrass number written by acoustic bass player, Ron Spears.
Reviewing the debut of their first album on September 11 –  "Fast Track" – Severin Theinert of Uncut Grass September 2020 wrote:  "This is the long awaited debut album of the new bluegrass supergroup Fast Track. The members of this all-star extravaganza are Dale Perry (banjo), Steve Day (fiddle), Ron Spears (bass), Jesse D. Brock (mandolin) and Duane Sparks (guitar). And as you read these names you know for yourself that each and every band member is providing vocals. This is one of the BEST BLUEGRASS RECORDS I have heard this year!"   

About the Artists
DALE PERRY, Banjo and Bass Vocals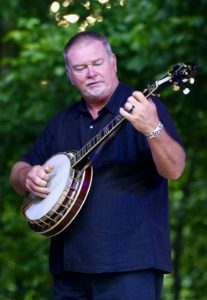 Dale Perry is a highly respected and extremely talented bluegrass veteran with a resume listing some of the greatest bands ever known to the genre.
He came to national notoriety when he joined the Bluegrass Cardinals playing bass and singing bass vocals in the mid-80s. His first appearance on the Grand Ole Opry was as a member of the Bluegrass Cardinals in 1985 and he has had the privilege of performing on the hallowed stage at least a half-dozen times. He went on to play banjo with The Lonesome River Band and also banjo and bass player and bass singer for the legendary Doyle Lawson and Quicksilver from the mid-90s the late 2000s
For the last several years he has showcased his talents alongside David Parmley in both Continental Divide and Cardinal Tradition. During Dale's 39-year career, he has been nominated for 4 Grammy Awards, won 7 IBMA awards as both an artist and as a Producer, and countless SPBMGA awards.
Dale is known for his steady, Scruggs-style banjo playing, and is a premier bass vocalist in the business. When not on the road, Dale enjoys engineering and producing bluegrass projects at his studio, Lakeside Recording Studio, fishing and is currently building his new home with his beautiful wife, Kelle.
The Fiddle Man! Steve Day, Fiddle and Vocals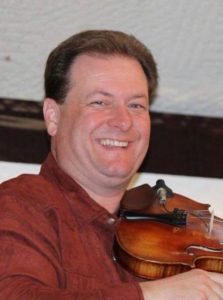 Steve is one of the top fiddle players in Bluegrass, having worked with acts such as , David Parmley and Cardinal Tradition, Continental Divide, Ronnie Reno, Gary Brewer, and has filled in with a who's who of other artists, including playing the Grand Ole Opry with Bill Monroe and the Bluegrass Boys. In recent years, Steve has received 3 SPBGMA "Fiddle Player of the Year" nominations.
During his time when he is not fiddlin' around, Steve teaches music where he lives in Bowling Green with his wife, Diane and son, Austin and also tends to his nearby cattle farm.
Ron Spears, Acoustic Bass and Vocals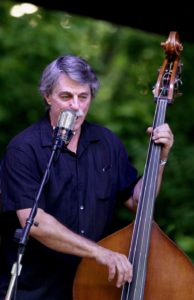 Ron makes his home just outside Nashville, Tennessee, but is originally from Salt Lake City, Utah.  Ron fronted his own band "Within Tradition" for many years before joining Rhonda Vincent as her guitar player. Ron has also worked in many other great bands such as Doyle Lawson and Quicksilver, Special Consensus, The James King Band, Continental Divide, and Cardinal Tradition. In 2001, Ron won Emerging Artist of the Year with the CBA as Band Leader and Member of Within Tradition.
He is known as a prolific songwriter, having songs recorded by many of the top artists in Bluegrass. He was also nominated for Songwriter of the Year and for Bass Player of the Year in 2017 for SPBGMA. Ron is also a ventriloquist and is great with a yo-yo. We know you will enjoy his great singing and his humor.
Jesse Brock, Mandolin and Vocals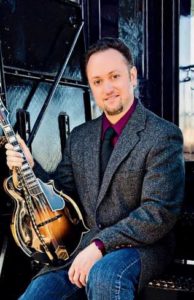 Winner of the 2009 & 2015 International Bluegrass Music Awards (IBMA) Mandolin Performer of the Year, Jesse Brock began his Bluegrass career with his family band at the age of nine.
Jesse is also a solo artist in his own right, with an IBMA award-nominated CD "Kickin' Grass" on Pinecastle Records that includes an A-list of pickers, and was co-produced with his former band mate, Ron Stewart. In 2007, Jesse co-produced Rick Lang's album (long-time friend, songwriter/singer) , "Look to the Light", another multi-award-nominated project. Rick Lang contracted John Miller & Jesse Brock to arrange all the original songs and produce the album, which went on to be in the first round of the Grammy's, the final round of the GMA Dove Awards, and the final round of the IBMA awards (2011).
Jesse has worked with: The Lynn Morris Band (2 albums), Dale Ann Bradley (2 albums), Michael Cleveland & Flamekeeper (4 albums), Audie Blaylock & Redline (2 albums) and most recently with The Gibson Bros. Jesse first appeared on the Grand Ole Opry at the young age of 11, and since has performed on stage with Ricky Skaggs, George Jones, Willie Nelson, Alison Krauss, The Tony Rice Unit, and the list goes on. In recent years, Jesse was an integral part of Michael Cleveland & Flamekeeper, recording two cds awarded IBMA's "Instrumental Album of the Year" (2009 & 2011), and the band winning "Instrumental Group of the Year" four years in a row (2007-2010). Jesse is focused on getting into the studio @ Sound Biscuit Productions and starting on his next, much-anticipated solo project since his last one, released in 2002.
Duane Sparks, Guitar and Vocals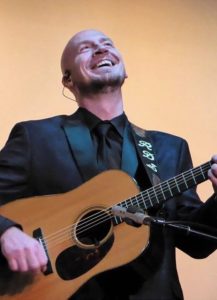 Duane Sparks is from Richmond, Indiana and grew up in a family rich in musical talent coming from both sides. His Daddy was a preacher so he began singing in church at a very young age. He has honed his skills as a guitar player and one of current bluegrass music's most recognizable voices playing with some highly respected bands. Duane was privileged to be a part of Gerald Evans and Paradise, The All American Bluegrass Band, and more recently with Joe Mullins and The Radio Ramblers. During his tenure with Joe Mullins, he was able to really spread his wings while traveling professionally and even earning five International Bluegrass Music Association (IBMA) Awards and two SPBGMA Awards for band and band recording projects that he was a part of. Duane was privileged to play on the coveted Grand Ole Opry stage numerous times with the Ramblers as well as tour multiple times in Europe. Duane Sparks has developed a very smooth, distinctive vocal sound in the industry that people love to hear and we are all happy to have him back ON TRACK with FAST TRACK so we can start hearing him again!