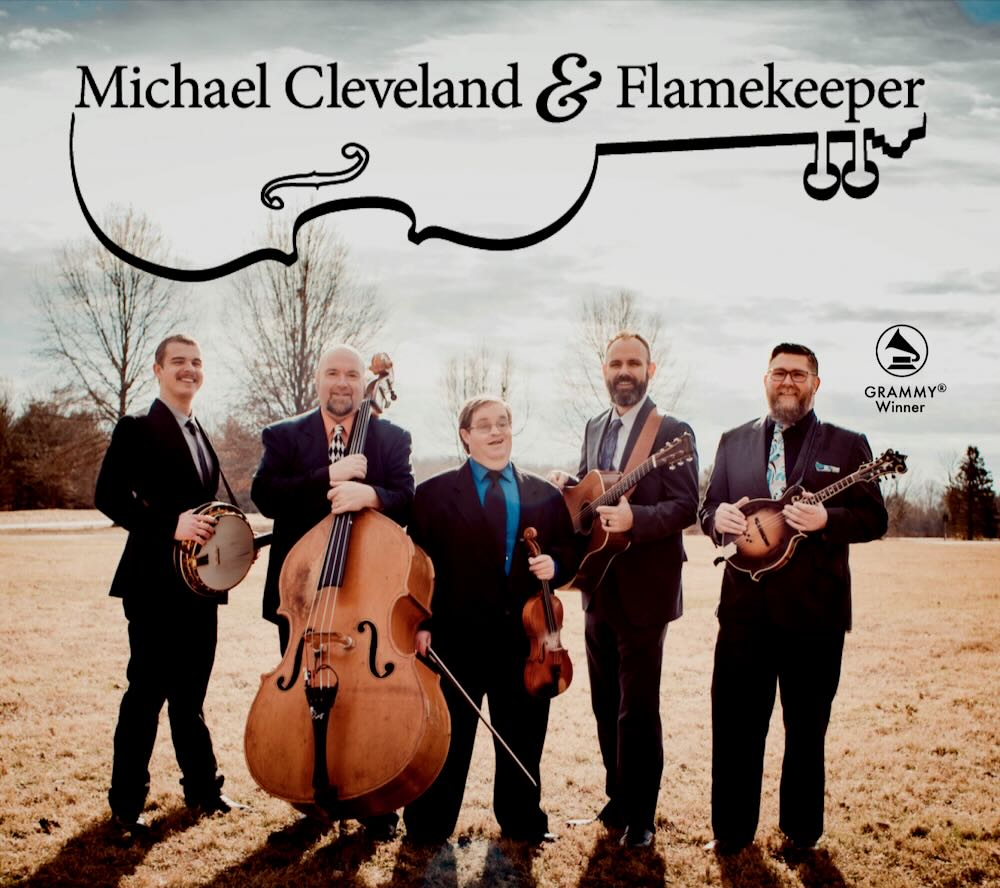 We regret to inform you that
THIS CONCERT IS SOLD OUT. 
If you wish to be put on the WAIT LIST, please call:  724-659-3153
 In case of cancellations, patrons will be called in the order that calls are received.
Allegheny RiverStone Center for the Arts is proud to bring to its enthusiastic bluegrass loving audience 2019 Grammy Award winner MICHAEL CLEVELAND AND FLAMEKEEPER on Saturday, September 23 at 7:30 PM in Foxburg's Lincoln Hall. 
ARCA is grateful for the very generous gift of Tom and Nancy Hovis sponsoring this debut performance of Michael Cleveland and Flamekeeper in Lincoln Hall.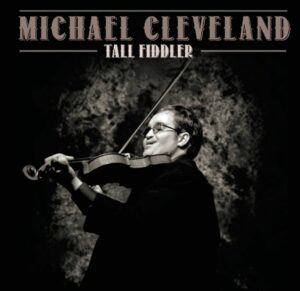 With a Grammy for his 2019 CD TALL FIDDLER and a record-setting 12 wins as Fiddle Player of the Year by the International Bluegrass Music Association, fiddler Michael Cleveland's indomitable spirit, rare talent and work ethic have brought him to the pinnacle of his profession. His latest album, The Lovin' of the Game, was released on March 3, 2023.
Called "the ultimate fiddler in the world", it has been said of the virtuosic phenom Michael Cleveland that he "played that fiddle so fast that you'd expect to see smoke coming from his fingertips".
Here – with an outrageous introduction by Michael in the September 23 performance in Lincoln Hall – their ORANGE BLOSSOM SPECIAL – truly LEGENDARY ARTISTRY!
In the inspiring documentary Flamekeeper: The Michael Cleveland Storywhich shows us Cleveland's path from child prodigy to the present and how he overcame partial deafness and being born blind, Vince Gill of the Country Music Hall of Fame who describes the playing of Cleveland in the documentary as "He plays fearless and it's intoxicating to play with him because he makes you play fearless. It's wicked to see how much music he pulls out of a bow. He's untouchable."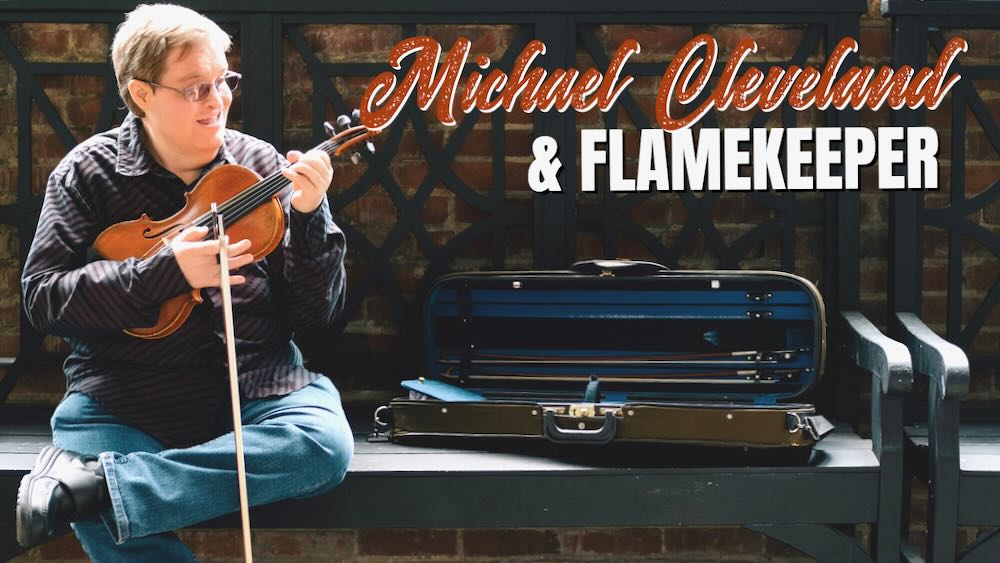 Michael Cleveland lives up to Gill's lofty praise, showing off the verve, dexterity and intensity that have made him one of the most transfixing performers today — of any genre. It's remarkable, superhuman even, to imagine what Cleveland had to overcome to become the bluegrass superstar he is today — even if he humbly prefers to joke about his height rather than laud his own talents.
With FLAMEKEEPER – the 7-time winner of Instrumental Group of the Year by the International Bluegrass Music Association – and the incomparable virtuosic and inspiring artistry of MICHAEL CLEVELAND, this will be a once-in-a-lifetime bluegrass experience in the up-close-and-personal acoustics of Lincoln Hall… not to be missed!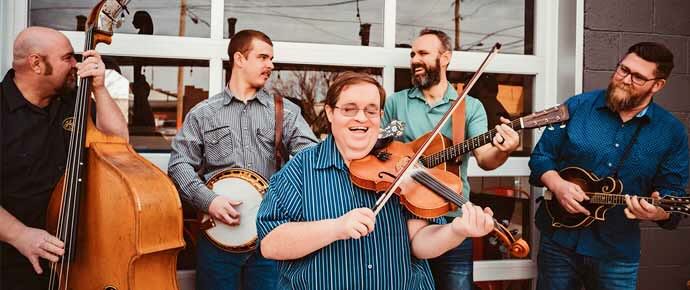 THIS CONCERT WILL SELL OUT – Bring all the blue grass friends you know, but reserve early or buy online now.
Tickets are Adults $35, Members $30, Students $5.  
Tickets may be purchased online here.  
Call to Reserve at 724-659-3153 and pay by cash or check at the door.  Doors open at 7:00 PM. 
Post-COVID, open theatre style seating has returned to 100% capacity.  There is no mask requirement. Please refrain from attending if you are ill – or if you have been exposed to someone with COVID.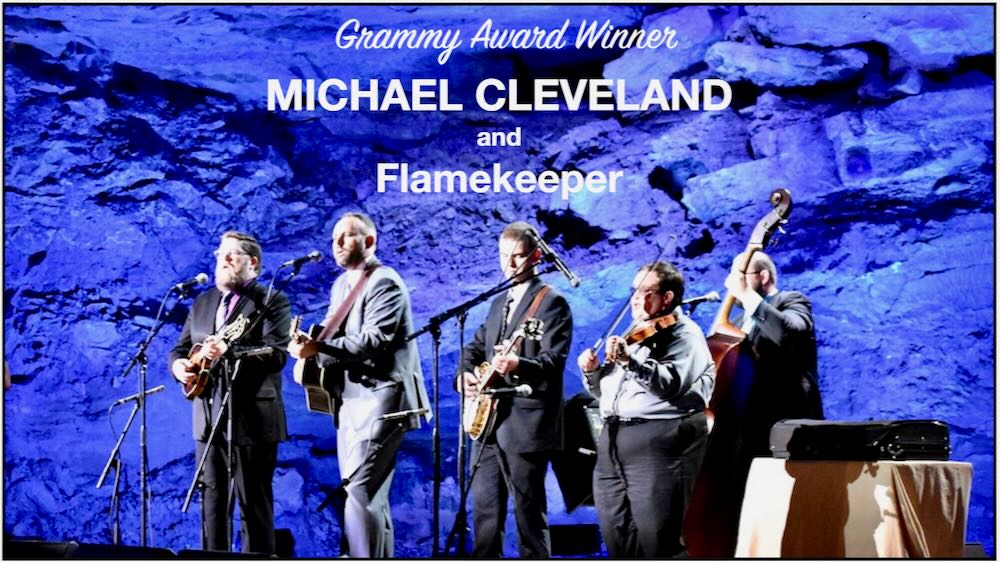 Michael Cleveland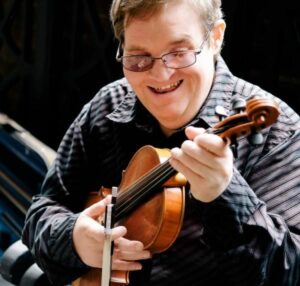 Widely considered the bluegrass fiddler of his generation, Cleveland has been recognized 12 times as the IBMA's Fiddle Player of the Year and in 2018 was inducted into the National Fiddlers Hall of Fame.
His recording Fiddler's Dream was nominated in 2018 for a GRAMMY for Best Bluegrass Album, and in 2019, he won a GRAMMY for his album Tall Fiddler. The same year, Cleveland's amazing life of adversity and achievement was featured in the documentary film Flamekeeper: The Michael Cleveland Story. And in 2022, he was awarded the National Endowment for the Arts Heritage Fellowship.
The tension between tradition and innovation is at the core of bluegrass music, and the fiddle playing of Michael Cleveland exemplifies this musical tug of war.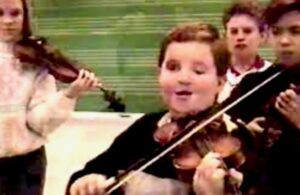 As a boy, Cleveland heard a local fiddler play "Orange Blossom Special," which sparked a lifelong obsession with the tune that mimics that sound of a train. Cleveland's improvisational versions push the piece's descriptive tones and percussive bowing to a new level. With an encyclopedic memory for melodies, and an uncanny intuition for improvisation, Cleveland's music is both rooted in tradition and fueled by his melodic imagination.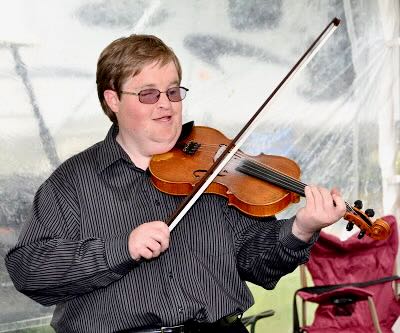 From an early age, Cleveland heard old-time and bluegrass music at local jams and festivals near his hometown of Henryville, Indiana. His grandparents hosted regular bluegrass gatherings at the American Legion, and at age four, he began playing the fiddle. He attended the Kentucky School for the Blind in Louisville, where he learned the Suzuki method of violin. While he practiced the violin at school, he played fiddle at home.
Traveling with his grandparents to area bluegrass festivals, he heard many legendary players perform at Bill Monroe's Bluegrass Festival in Bean Blossom, Indiana. At the age of nine, Cleveland got to play with Monroe—himself a recipient of the National Heritage Fellowship in the inaugural class of 1982—at the festival.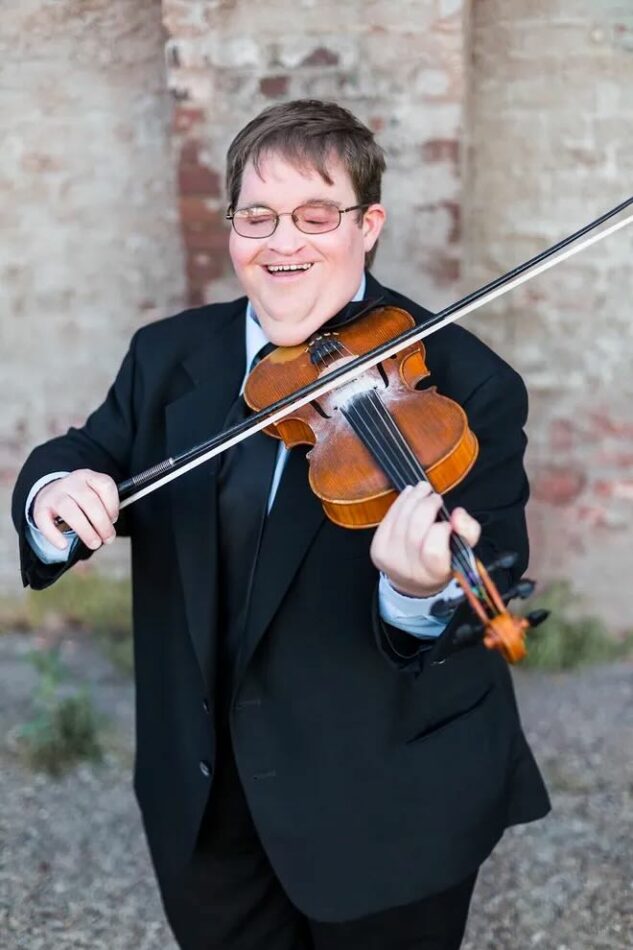 When Cleveland was 12, he met music historian Dave Samuelson, who recognized the young musician's interest and talent. Samuelson curated several Braille-labeled tapes for the young musician, which served as Cleveland's essential listening guide to bluegrass music. Cleveland's repertoire and musicianship grew, and in 1993 he played the International Bluegrass Music Association (IBMA) awards show with the Bluegrass Youth All-Stars.
Cleveland began playing professionally after he graduated from high school, first with Jeff White and later with Dale Ann Bradley and Rhonda Vincent. Since he was young, however, Cleveland had dreamed of leading his own band. In 2006, he formed Flamekeeper, the seven-time recipients of the IBMA's "Instrumental Group of the Year" award. Flamekeeper includes Josh Richards, Nathan Livers, Jasiah Shrode, and Chris Douglas.
In addition to touring with his band, Cleveland has performed with a legendary list of bluegrass greats. Nevertheless, he remains rooted in his local Southern Indiana community, where he continues to play with friends when he is not on tour.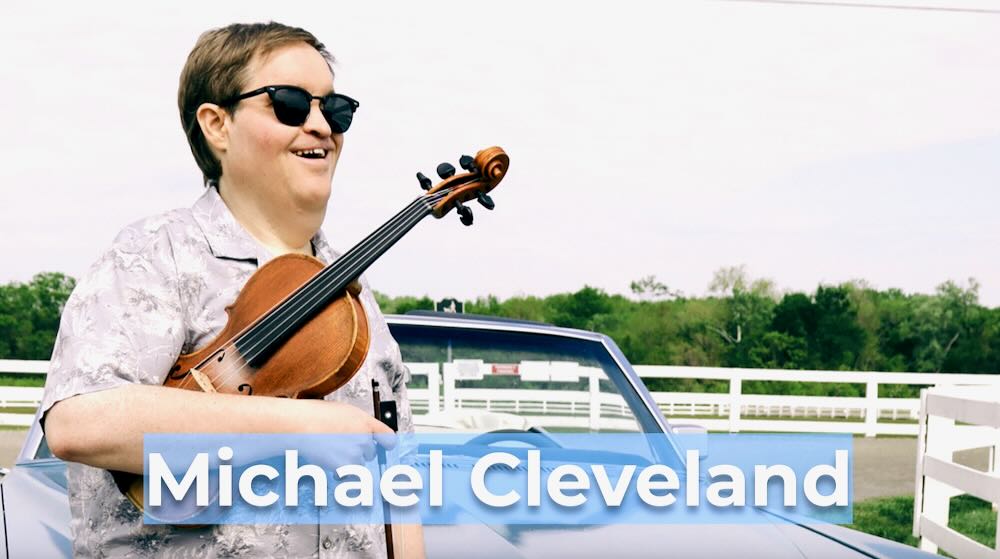 Flamekeeper Musicians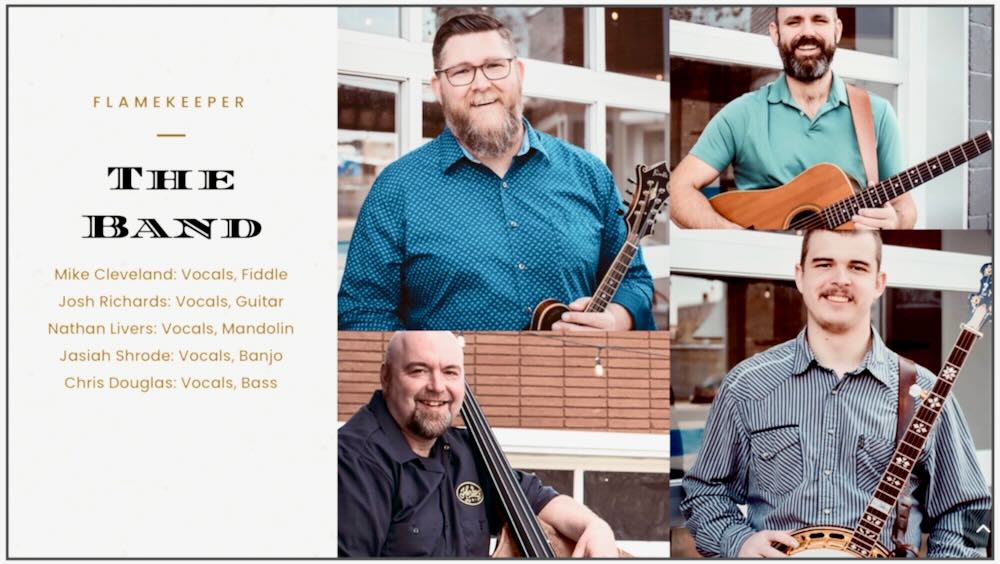 Nathan Livers – Vocals, Mandolin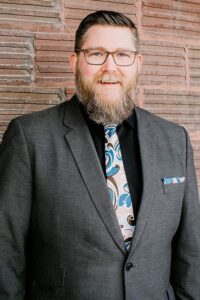 Originally from Louisville, Kentucky, Nathan Livers has been engulfed in music his entire life. From his grandpa's claw-hammer banjo playing to the sounds of Bill Monroe and the Stanley Brothers on the turntable, bluegrass music is in his blood. Inspired by Bill Monroe's mandolin style, Nathan picked up the instrument at the age of ten and learned a few chords and melodies from his father, Bill Livers, whom he credits as being the driving force behind his learning to play. Now making his home in Charlestown, Indiana, Nathan, a proud father of two, has played in such bands as The 'Get Down' Bluegrass Boys with Michael Cleveland, Charlie Lawson & Oak Hill, Gary Brewer & the Kentucky Ramblers, Tony Holt & the Wildwood Valley Boys, and a Louisville-based bluegrass band, Storefront Congregation, that featured Nathan's songwriting on its 2011 release "Kaleidoscope."
Chris Douglas – Vocals, Bass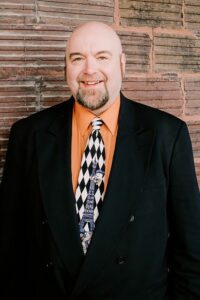 Chris Douglas was born in Alpena Michigan to a musical family and …at the ripe old age of 12…his parents bought him his first bass. He was exposed to Bluegrass from the start, playing music with his dad John and brother Lloyd (Warrior River boys, Jim and Jesse, Detour). Soon Chris's musical tastes began to expand and he was listening to and playing all styles of music. In 1993, he was awarded a full scholarship to the Wayne State University Jazz Department.
Ah…. but soon the call of the road beckoned, and his real education was about to begin. Chris began working with bands such as: Dayle Eskridge and Changing Times; Rhonda Vincent and the Rage; The Donny Hartman Band; Motor City Josh and the Big 3; Ricky Nye Inc; Gmiles and the Band of Helping Hands; The Noah Wortherspoon Band; and Ben Levin and the Heaters. In 2011 Chris became the house bassist for the Arches Piano Stage– a unique event that showcases Jazz, Blues, and Boogie Woogie Pianists from around the world.
Chris has been fortunate in his travels to perform with such notables as Marcia Ball, Aaron Bibelhauser, Ari Borger, Judy Carmichael, Michael Cleveland, Bob Corritore, Daryl Davis, David Davis, and the Warrior River Boys, Fabrice Eulry, Frost, Cynthia Girtley, Henri Herbert, Bruce Katz, Harold Kennedy, Chuck Leavell (Allman Bothers), Matthew Lee, Bob Margolin, Zak Morgan, Phillip Paul, Josh Paxton, Rob Rio, Bob Seeley, Stephanie Trick, Johnny Vidacovich, Dick Wagner. (Alice Cooper/Frost)–among others. In his travels, Chris has played venues such as The Bottom Line (NYC); The Grand Old Opry; The Ryman Auditorium; Sirius Radio World Headquarters; The Arches Piano Stage; The House of Blues; & numerous Blues and Bluegrass festivals…including a rest area somewhere off of I-75 in Florida.
Chris would like to give a special thank you to Eminence basses and the Cincinnati Bass Cellar for all their continued help and support.  Now making his home in Cincinnati, Chris continues to work at his day job…Madcap Puppets…building all things puppet-related. He enjoys spending his free time with his awesome wife, Melly and their puppy dog, Buddy!
Jasiah Shrode, Banjo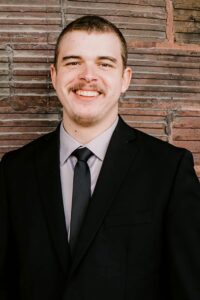 Jasiah Shrode was raised in a rural farming community near Plato, Missouri. He developed an interest in music at a young age and began learning to play several instruments at age 11. Although he's quite proficient on guitar and mandolin, the banjo has been his first love.
Since 2009, he has been a member of Jim Orchard and the Boys, a favorite in the Missouri region. Shrode cites his greatest musical influences as Jim Orchard, Aaron McDarris, Haskell McCormick, Ferrell Stowe, Earl Scruggs, Don Reno, and Sonny Osborne.
Josh Richards, Vocals, Guitar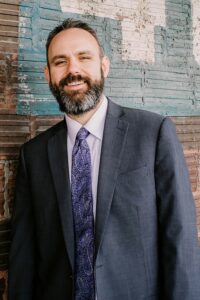 Joshua Richards grew up in the small rural community of Leota, Indiana. His earliest influences were his father Steve and brother Jason who taught him how to play and sing bluegrass music.
Joshua has played in several bands through the years including the Farewell Drifters, Old Louisville Express, and Blue River (2008 Society for the Preservation of Bluegrass Music of America band contest winners).
Josh is also a songwriter with songs included on the Flamekeeper album On Down the Line.