Thank you of your generous support and concert attendance in 2014.
The 2014 season of the Allegheny RiverStone Center for the Arts has been a year to remember and celebrate – with more people attending 27 concerts and 8 Red Brick Gallery Exhibits than ever before and record funds raised from more donors and members.
The Board of Directors of Allegheny RiverStone Center for the Arts thanks its donors and audience members for their generous support of its vision to bring world class music and art to the beautiful Allegheny River valley in 2014.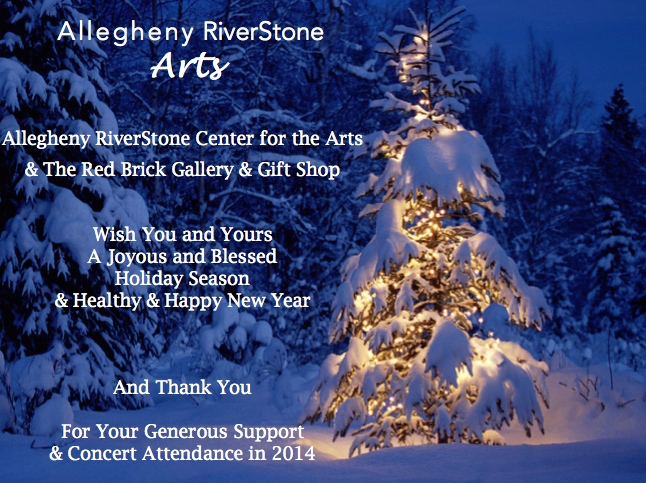 We look forward to seeing you for our exciting 2015 Season.
ARCA's new membership brochure will be online in the New Year, when you will be able to become a member, donate and buy tickets online.  You can sign up to receive newsletters and and information about ARCA's new 2015 season and membership events.  The 2015 season will begin at the beginning of March with an internationally renowned string quartet, soon to be announced.  Please check back often for more information.
Have a Healthy, Happy and Safe New Year!