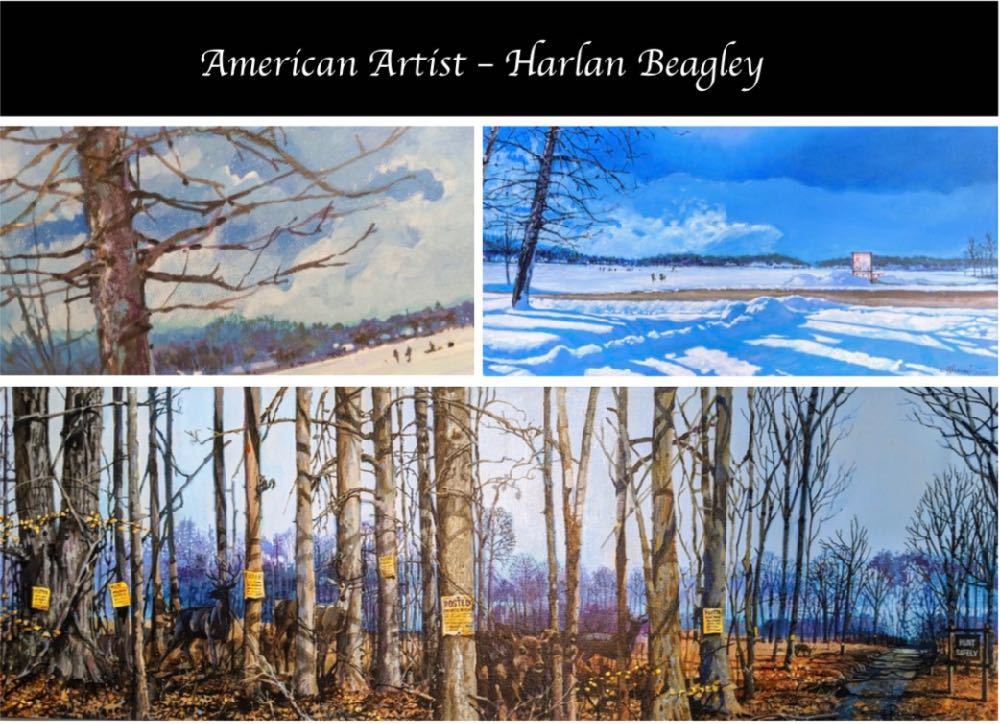 Allegheny RiverStone Center for the Arts is honored to present the July Red Brick Gallery summer exhibit featuring Harlan Beagley.  Harlan is an experienced portrait artist who works in fine oils, acrylics, photorealism, impressionism and mixed medium.  The American Artist – runs from Saturday, July 3 to Sunday, August 8. 
The meet the Artist Reception is on Sunday, July 18 in the upstairs of the Red Brick Gallery at 17 Main Street, Foxburg, following the 2:00 PM Lincoln Hall David Wickerham concert – Red, White & Wickerham.

"I was born at a very young age in Grand Junction, Colorado.  I truly was blessed to have formal art training at PNCA the Pacific Northwest College of Art in Portland, Oregon.  I have lived and worked in Las Vegas, NV., Moses Lake, WA., Harker Heights, TX., …down in Key West, Florida and of course, here in Western Pennsylvania," explained Harlan Beagley.  "I believe an artist should have a positive impact on his or her community.  In turn, the community, should have a positive impact on that artist," said Beagley.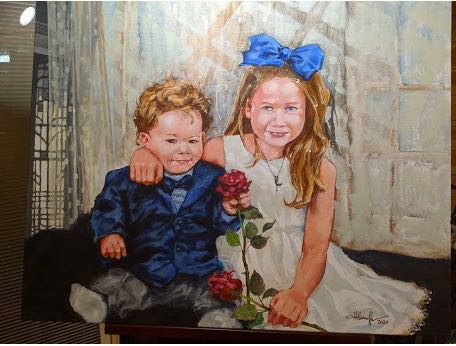 Harlan is a local portrait and landscape artist working from his studio in beautiful Treasure Lake, near DuBois, Pennsylvania.  After college, Harlan became a "Pictorialist."  Painting murals and billboards in Las Vegas, Nevada, working for Siegfried and Roy, Caesar's Palace, Steve Wynn and many others–his paintings lined the strip at one point.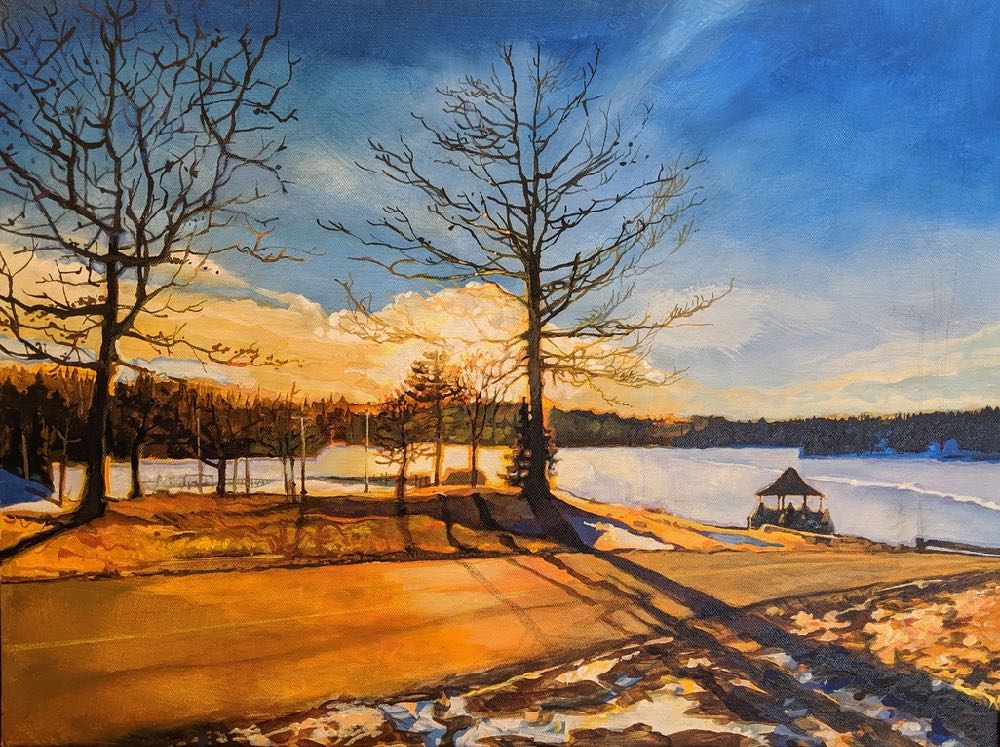 From there, he and his family moved to Moses Lake, WA., where he continued to develop his art and writing skills for a number of years.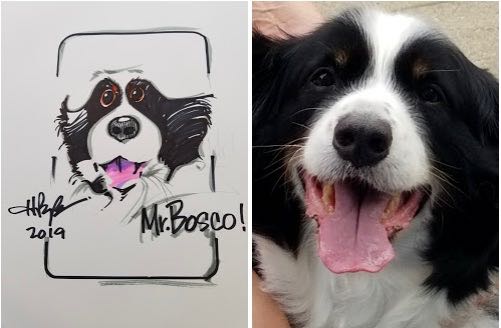 Today, Harlan lives in Treasure Lake with his beautiful wife Kim, painting landscapes, commissioned family portraits, fluffy dogs and some fantasy art in acrylics and fine oil.  Other examples of Harlan's work can be found online at the Winkler Fine Art Gallery, or in downtown Dubois. Harlan has been featured on YouTube, in magazine and newspapers articles and on the web for many years.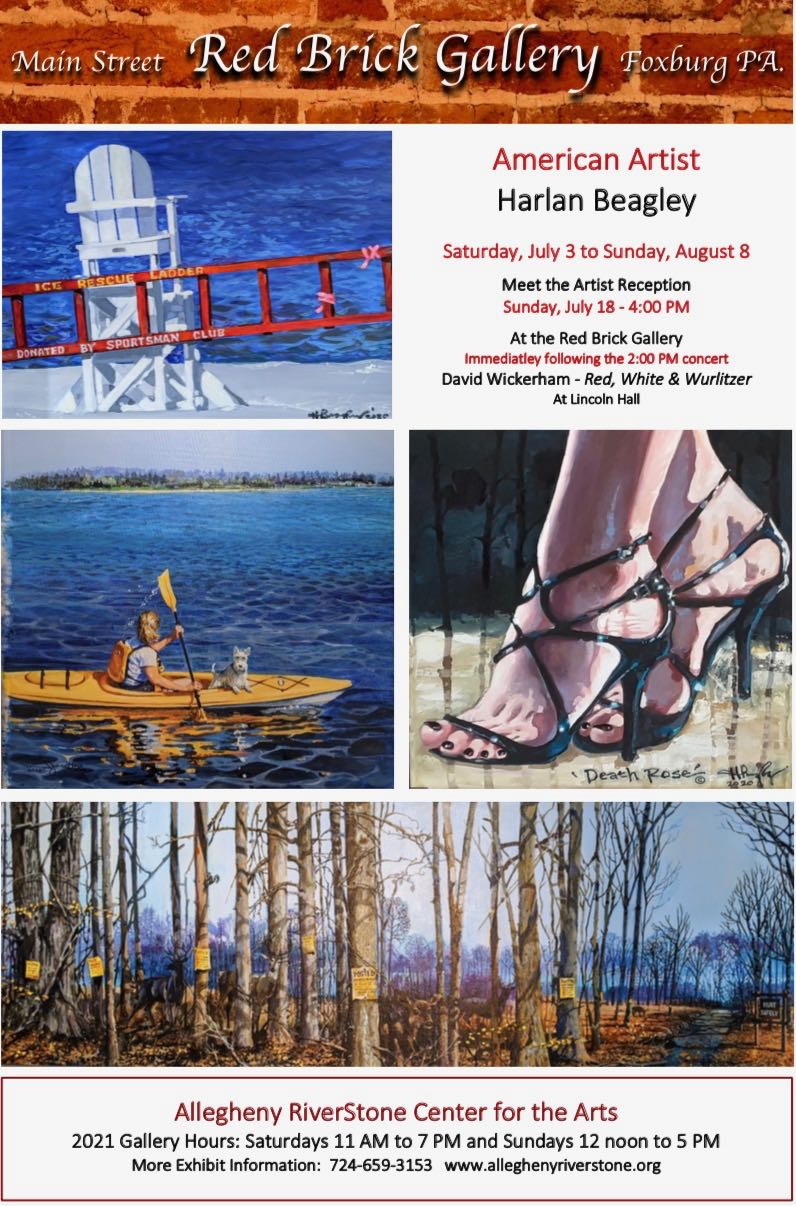 Red Brick Gallery  Hours
Saturdays: 11:00 AM to 7:00 PM
Sundays: 12:00 AM to 5:00 PM
Location
Red Brick Gallery
17 Main Street
Foxburg, PA 16036