To protect the safety of our audience and musicians, The InTransit Band Concert (and members' picnic) has been CANCELLED due to SEVERE TORNADO WARNINGS in western Pennsylvania and Ohio for Saturday late afternoon/evening, August 12.
Severe weather warnings are posted for mid-afternoon into the evening on internet sites and all tv outlets including thunderstorms, high winds up to 60 mph, hail possible and a tornado warning beginning on the I-80 corridor and moving south.
Online purchases are being refunded through Eventbrite and ARCA member picnic dinner and concert tickets will be refunded. Please call 724-659-3153 with any questions. Thank you for your understanding. Be safe!
___________________________________
It was a magical night in 2022 at ARCA's outdoor concert at beautiful Riverstone Estate as an audience from all across the region enjoyed the music-making of Pittsburgh's nine-piece premiere cover band – The In Transit Band – in the twilight of a golden August evening… and they are returning to Riverstone Estate on Saturday, August 12 from 6:00 – 9:00 PM.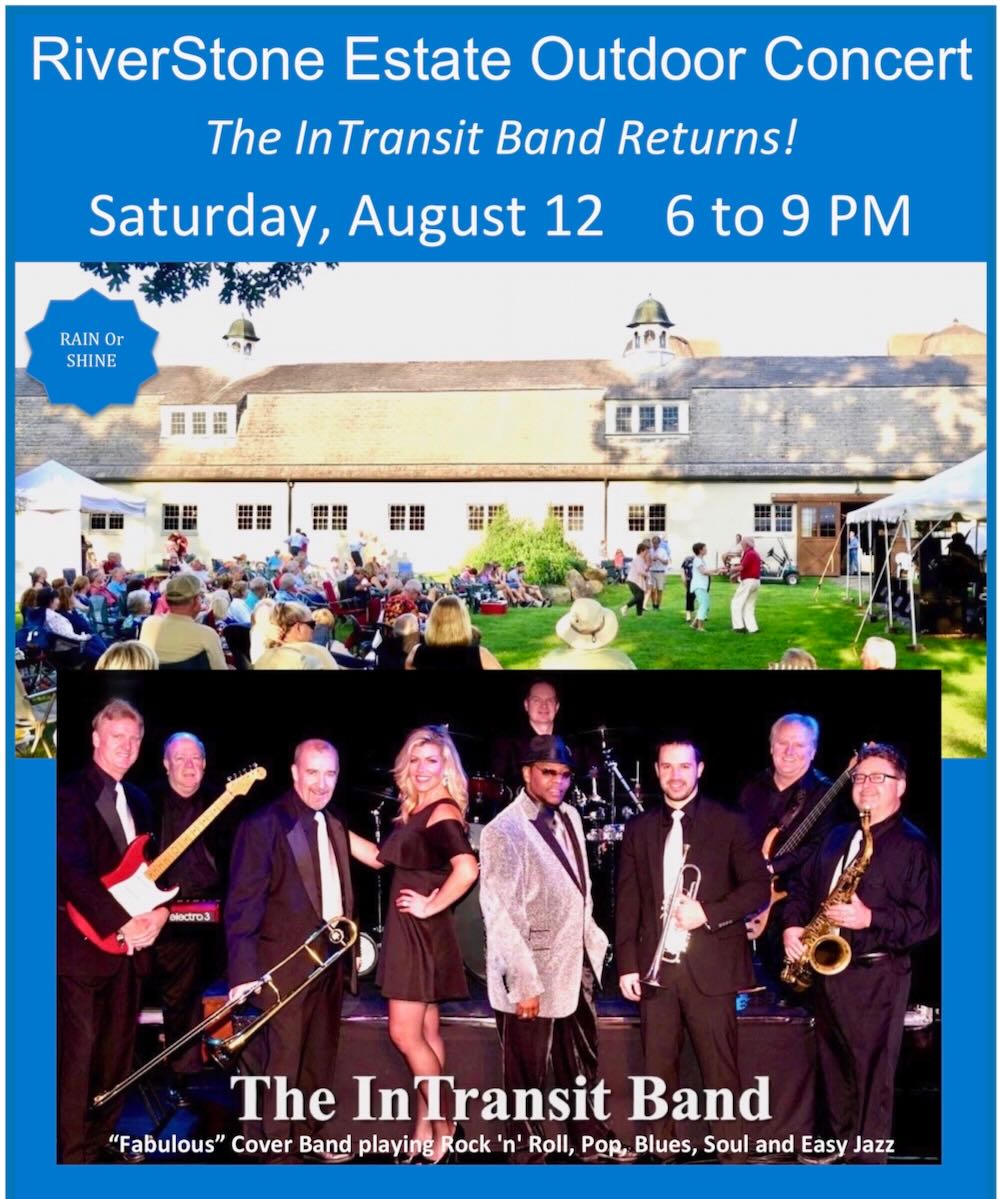 Bring your lawn chair and picnic!  And don't forget your dancing shoes. The Gate opens at 5 PM at 527 Fox View Road. Make a Reservation by calling 724-659-3153 – or Buy online here.  Drive-ins welcome! Beer, Wine and soft drinks available for purchase.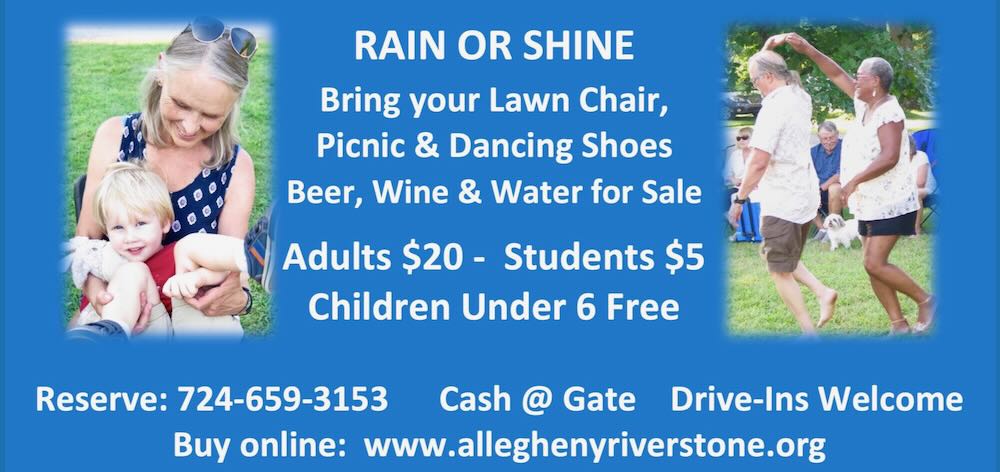 AND It's RAIN OR SHINE – so if rain threatens – NO PROBLEM – we simply move the band and audience seating into the olympic size H-Barn arena.
Have an unforgettable night dancing to the music of Pittsburgh's InTRANSIT BAND performing Rock 'n' Roll, Motown, Pop, R&B, Soul and Easy Listening Jazz standards. This cover band, described as "fabulous" and "incredible", has been "packing the dance floor from their first note" for more than 20 years in corporate and private events.  AND – on Saturday, July 29, The InTRANSIT Band is playing for the Pirates Pregame Concert in PNC Park from 5:00 pm to 7:00 pm at the Federal Street entrance!  FUN – from Pittsburgh to the "other" Burg… Foxburg, just two weeks later.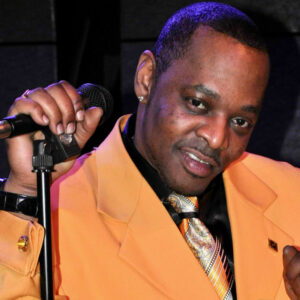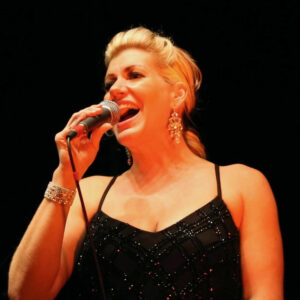 Whether enjoying the concert from your lawn chair or dancing, you will LOVE the music of The InTransit Band with their two vocalists, who will serenade you with ballads to inspire you to find a spot to slow dance on the grass, or with their Soul and Motown to get you up to boogie – west of the the H-Barns at beautiful Riverstone Estate, located at 527 Fox View Road, Foxburg, PA 16036.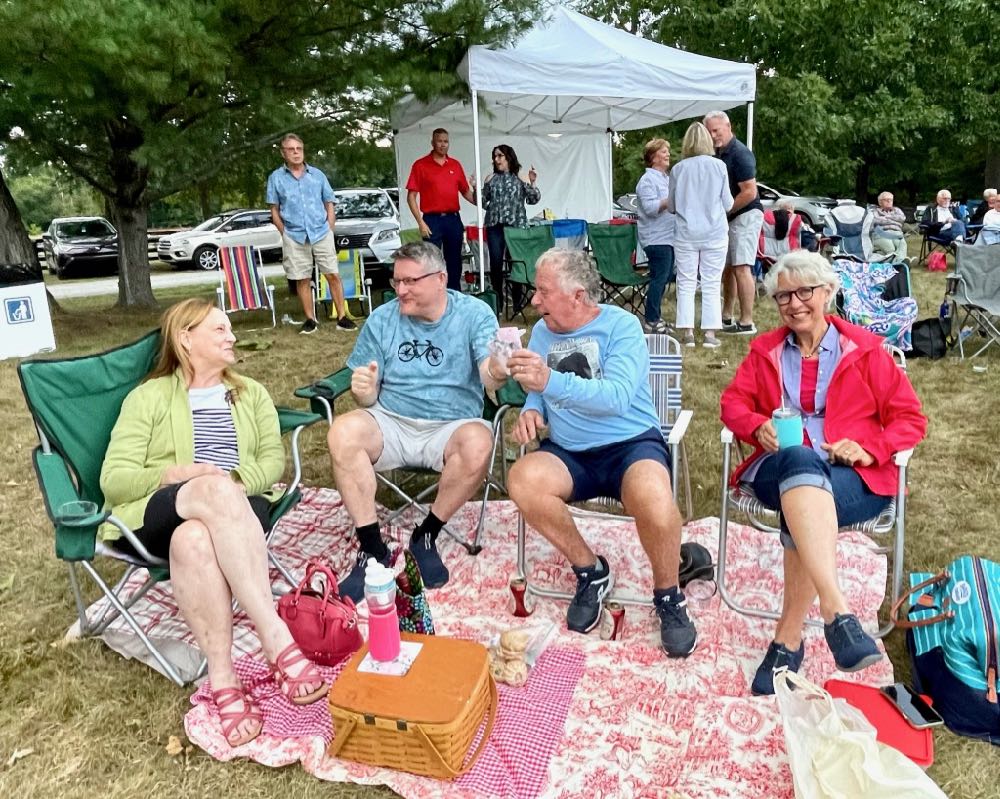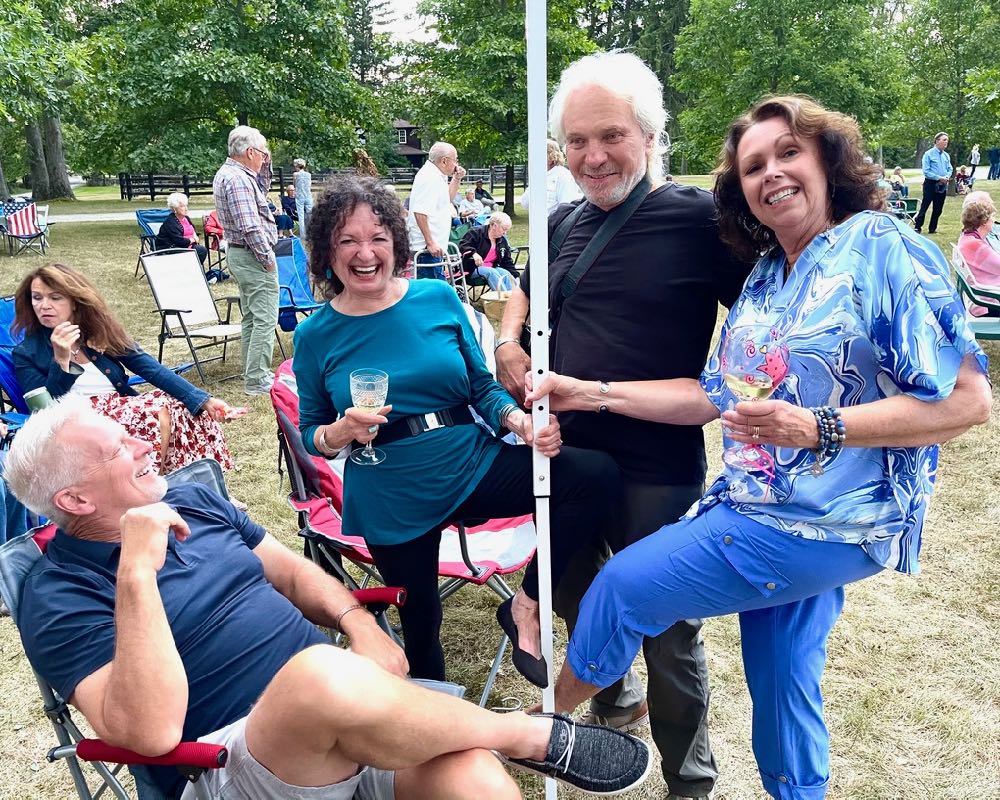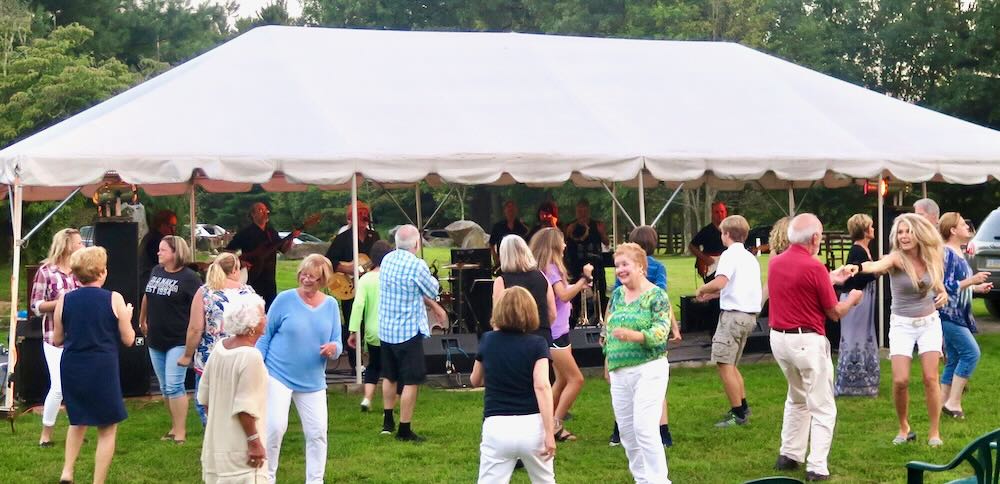 Create unforgettable memories with good friends and family – put together a group to enjoy the concert together – bring your picnic baskets and a cooler – and enjoy Pittsburgh's premiere cover band in the gorgeous outdoor setting at Riverstone Estate.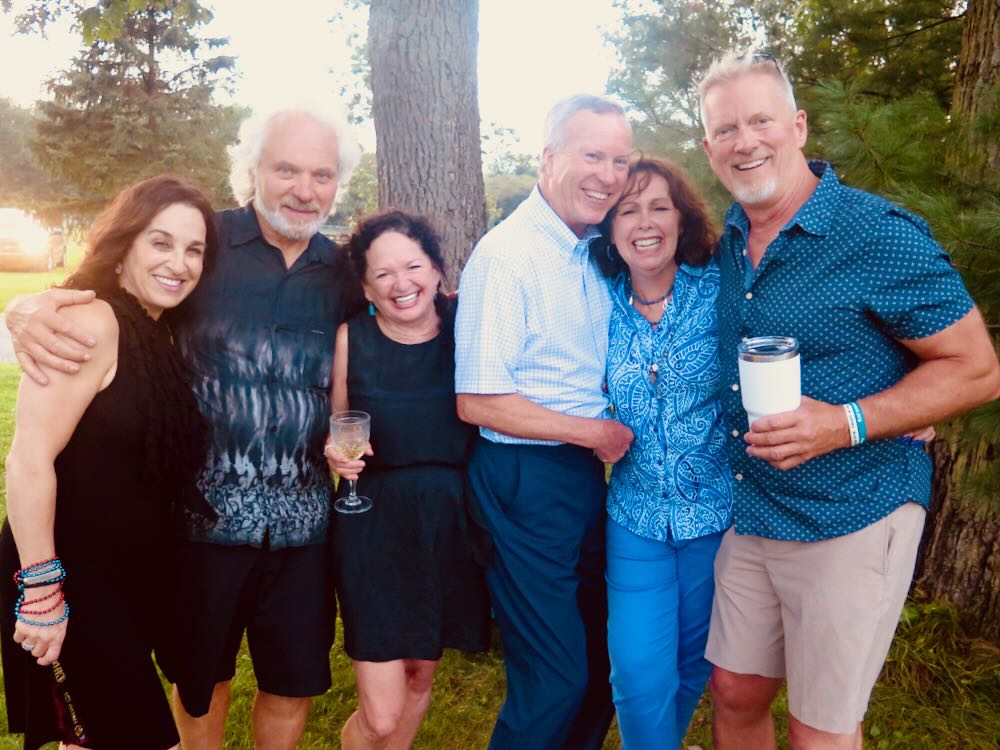 ARCA is very grateful for the generous contribution of its Board members, Bob and Pat Beran, sponsoring the return of InTransit band and deeply appreciative of the new owners of Riverstone Estate who have generously donated the use of their scenic property for ARCA's popular outdoor concert… and this year, the return of ARCA's Membership Appreciation Picnic.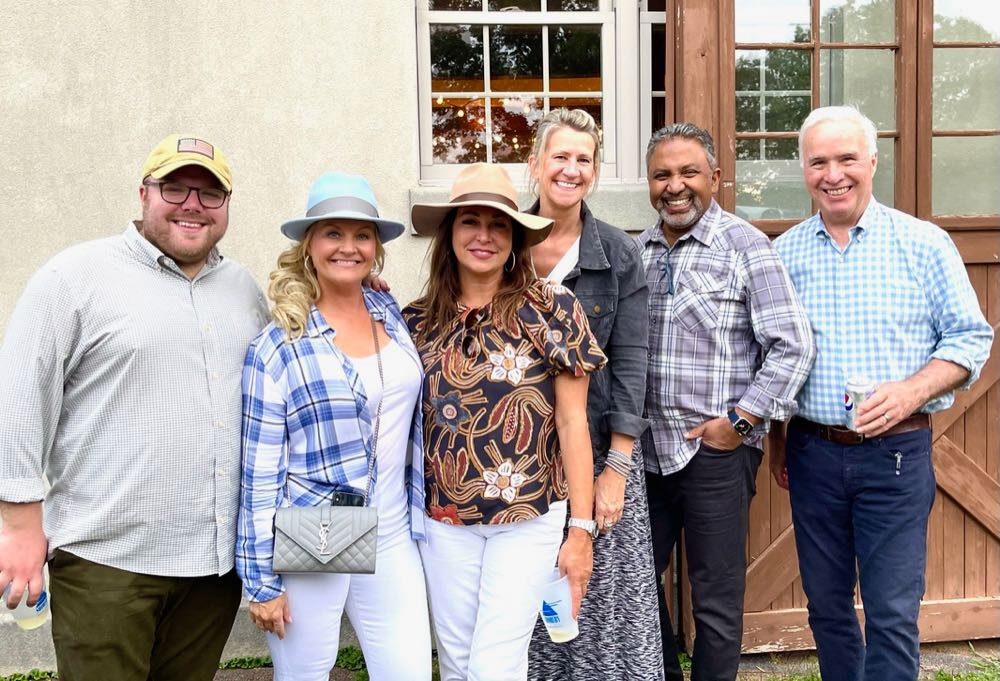 Before the concert – ARCA's Membership Appreciation Picnic and Pig Roast returns in the Riverstone Estate H-Barns for ARCA members at 4:30 PM prior to the performance of The InTransit Band.
Become a Member and attend the picnic!  If you make a membership donation by Monday, August 7, from $25 for an Individual Membership and $50 for Family Membership to any donation amount you wish to give, you too can enjoy the popular Members' event! You may use the Become a Member button on the Homepage or call 724-659-3153 to become a member and make a picnic reservation.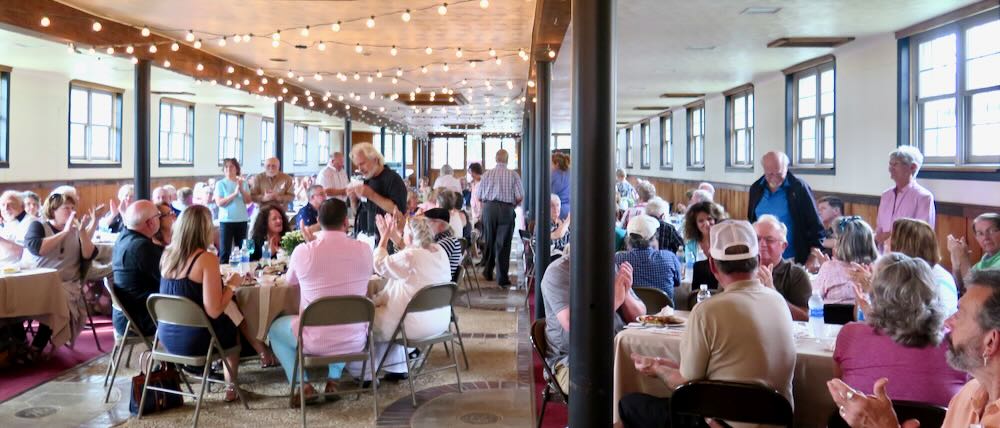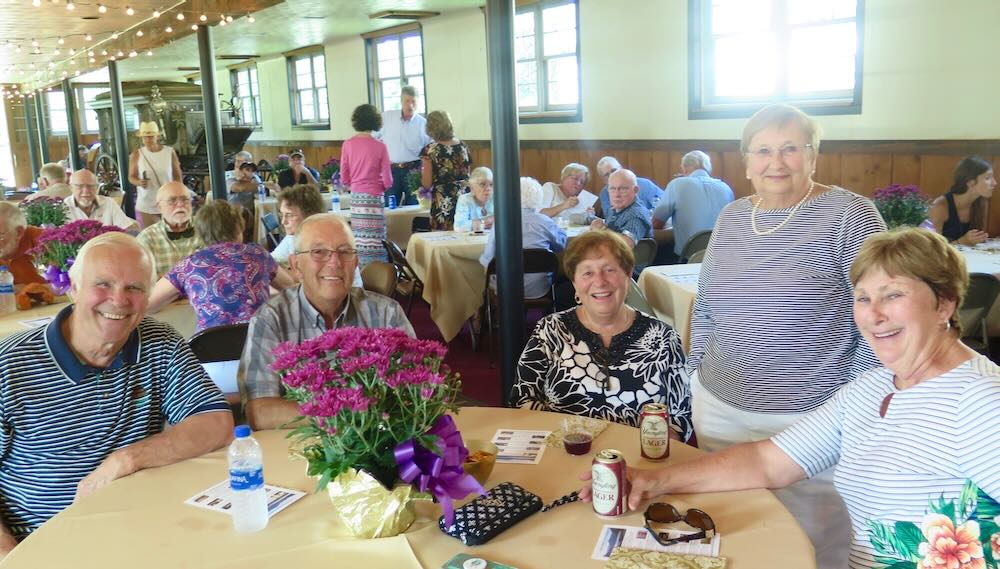 TICKETS – Adults $20, Students $5, Children Under 6 Free.
TO RESERVE:  Call 724-659-3153 to pay by cash or check at the gate
DRIVE INS WELCOME to pay cash or check at the gate: Riverstone Estate, 527 Fox View Road
OR Buy Online here.
Beer, Wine, Water and soft drinks for sale!
Bring your lawn chair, cooler and picnic! And don't forget your dancing shoes!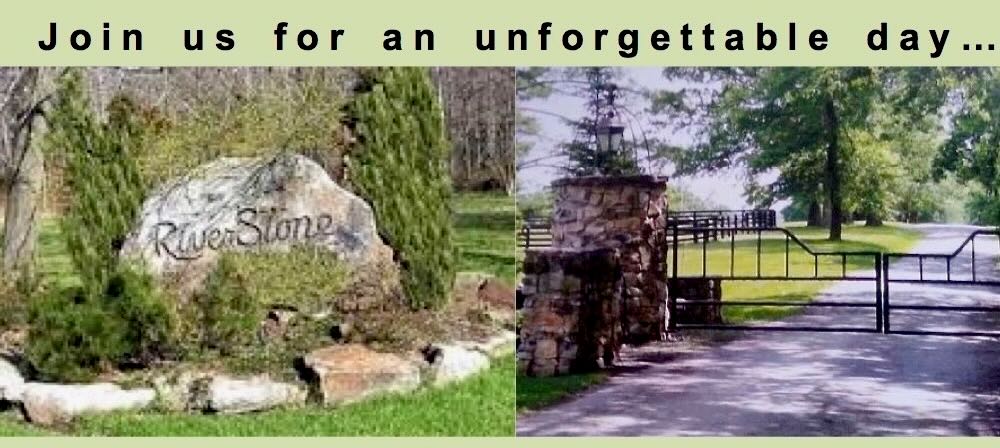 DIRECTIONS to The InTRANSIT Concert at Riverstone Estate:
Riverstone Estate is located at 527 Fox View Road Foxburg, PA 16036, minutes off of Exit 45 on Interstate 80.  Once in the area, follow the signs to the turn onto Fox View Road off of Route 58 (Fox View Road on one side and Metz Road on the other).
If you are coming from Foxburg, Riverstone Estate is just up the hill, past the Episcopal Church of our Father and Foxburg cemetery on the right, and past the golf course on your left and A-C Valley Schools on your right. The next right turn is Fox View Road (Metz Road on the left).
The Riverstone gate opens for the concert at 5:00 PM – and the concert starts at 6:00 PM.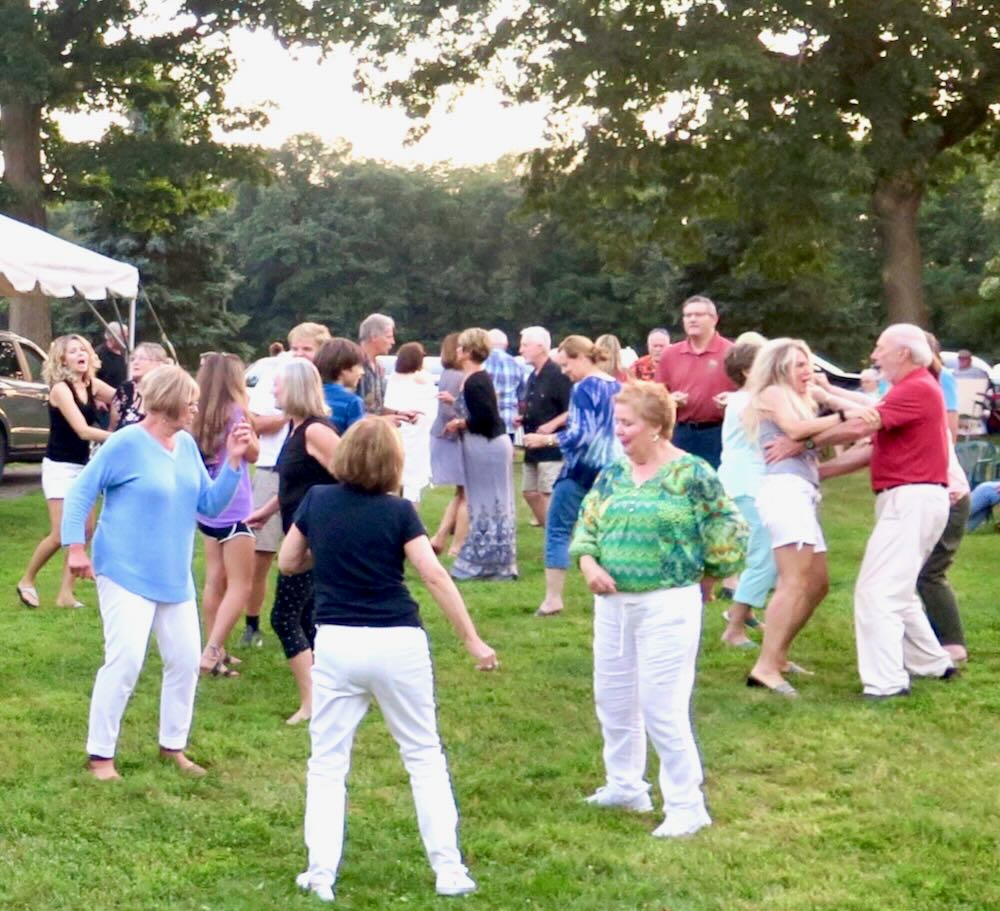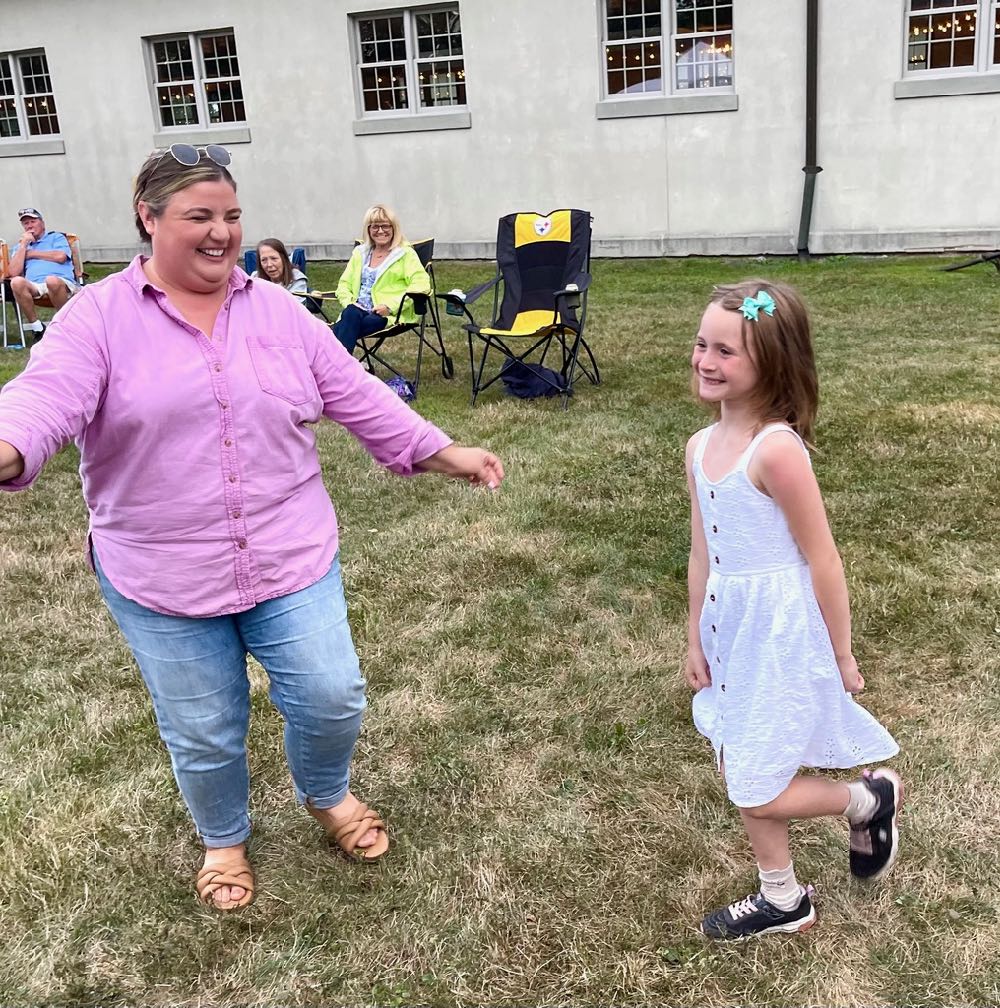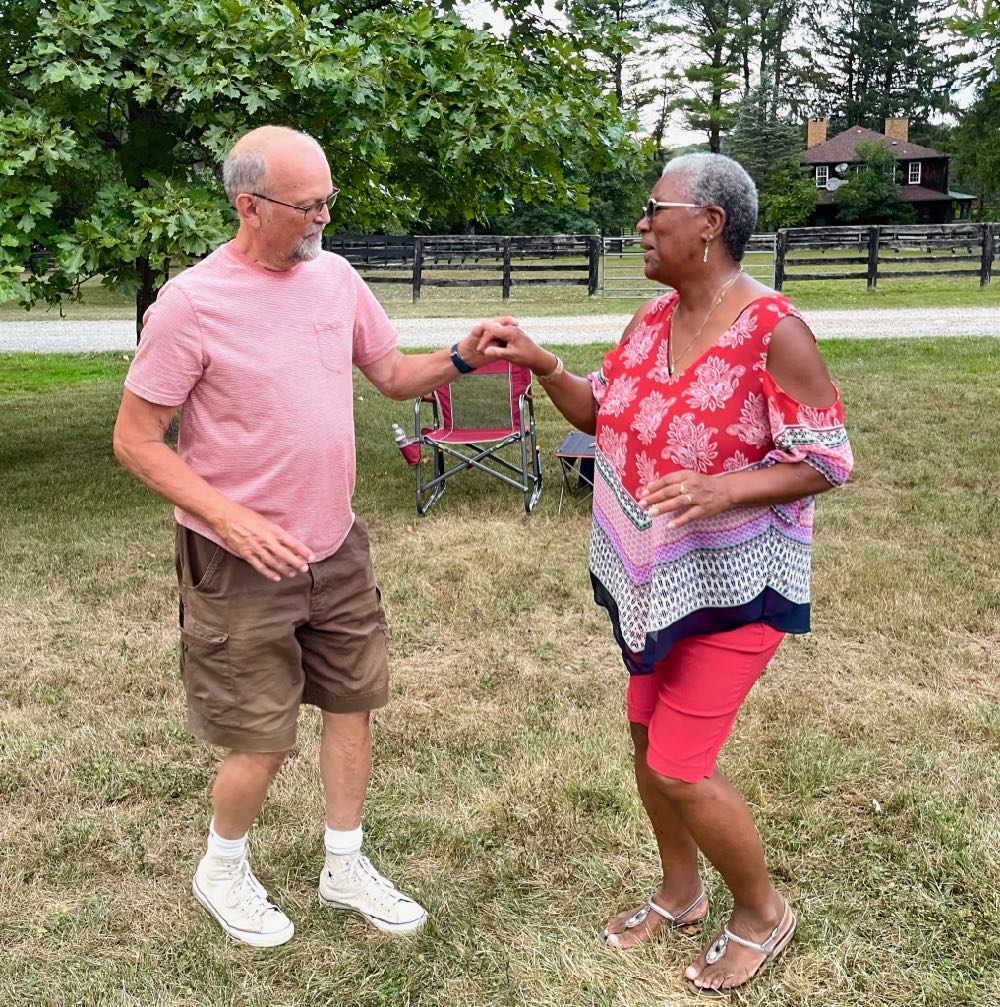 The InTRANSIT Band
Enjoy the Music of The InTransit Band in their demo video – that at Riverstone Estate on August 12 will surely entertain you and perhaps entice you to enjoy a slow dance on the grass – or get you up to boogie to their music!
Have an unforgettable time on the grassy lawn beside the H-Barns, serenaded by the finest musicians from the other 'Burgh – PITTSBURGH – in the InTransit Band!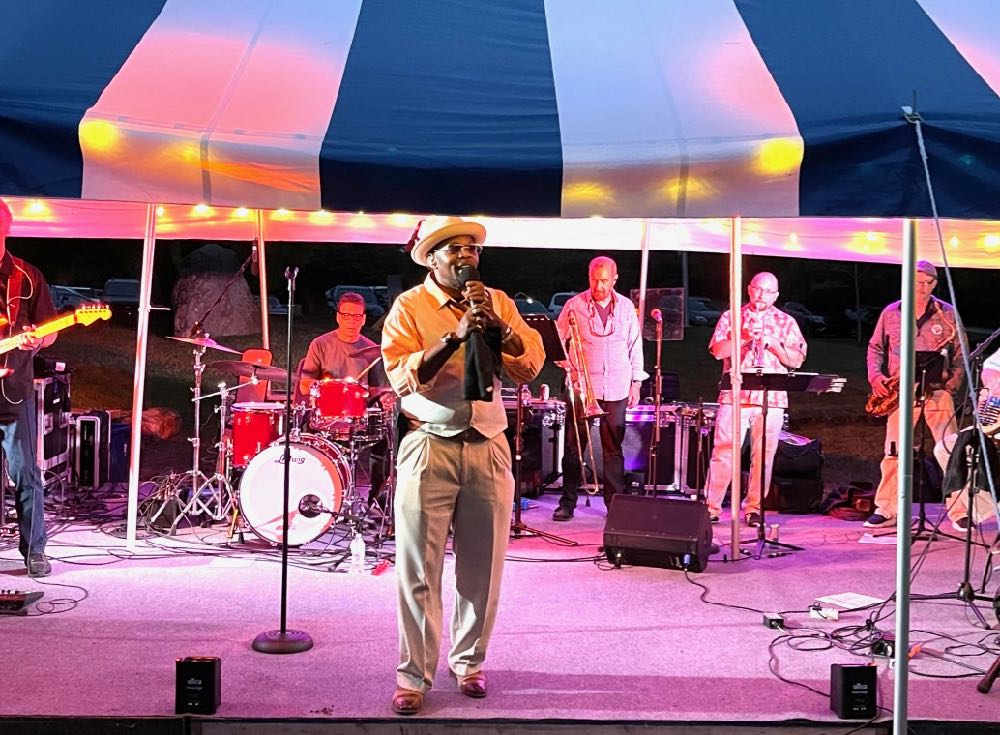 Founded in 1995 by brothers, Dave and Bill Stroyne, the InTransit Band has performed at nearly every country club, upscale hotel, and music venue in the Pittsburgh area. Collectively, the brothers have played for over 1,000 special events, galas, and wedding clients. Although InTransit most often entertains in the Pittsburgh area, the band has traveled to neighboring states for corporate clients and unique event.
The InTransit Band members are professional musicians with extensive experience, training, and credit in the music industry, having shared the stage with such national acts as Celine Dion, Frankie Valli, Shania Twain, K.C. and the Sunshine Band, and many others.
AND on Saturday, July 29, The InTRANSIT Band is playing for the Pirates Pregame Concert in PNC Park from 5:00 pm to 7:00 pm at the Federal Street entrance!  FUN – from the other "Burgh" to Foxburg, just two weeks later.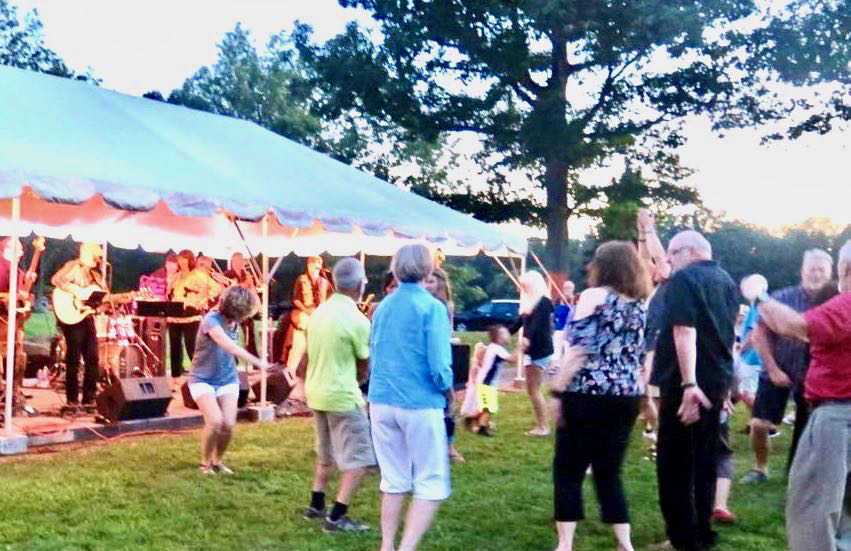 Bring the WHOLE family – your lawn chair, cooler, picnic basket, AND dancing shoes – and join us for a magical night in one of the most scenically beautiful places in western Pennsylvania – Riverstone Estate.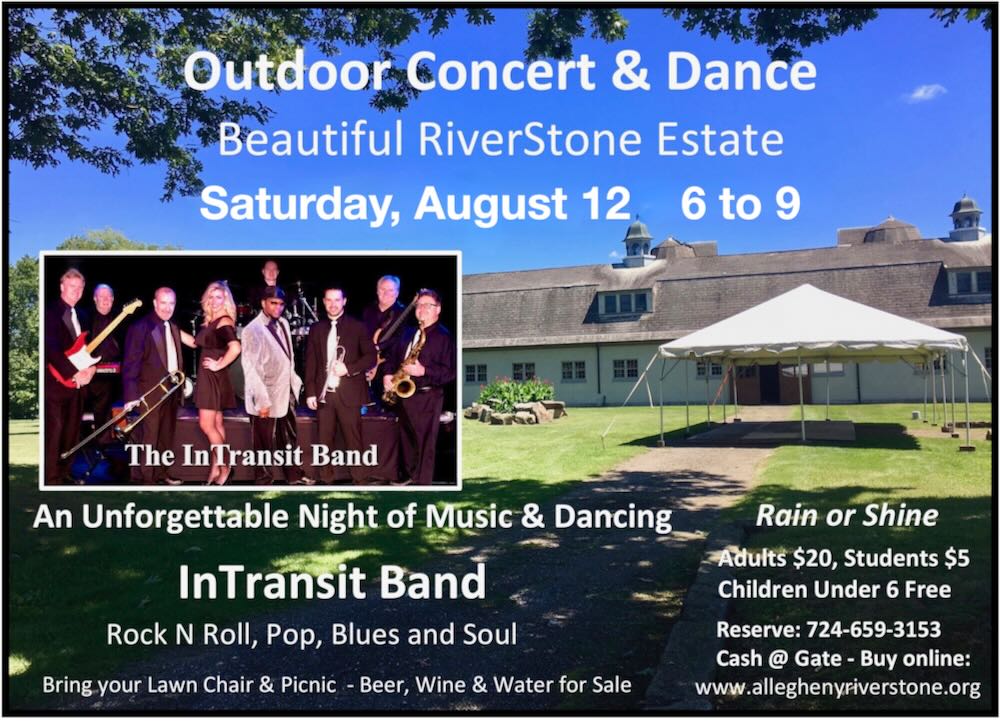 The musicians' tent is ready – and the Riverstone grounds are gorgeous… All That's Missing is YOU – and InTransit!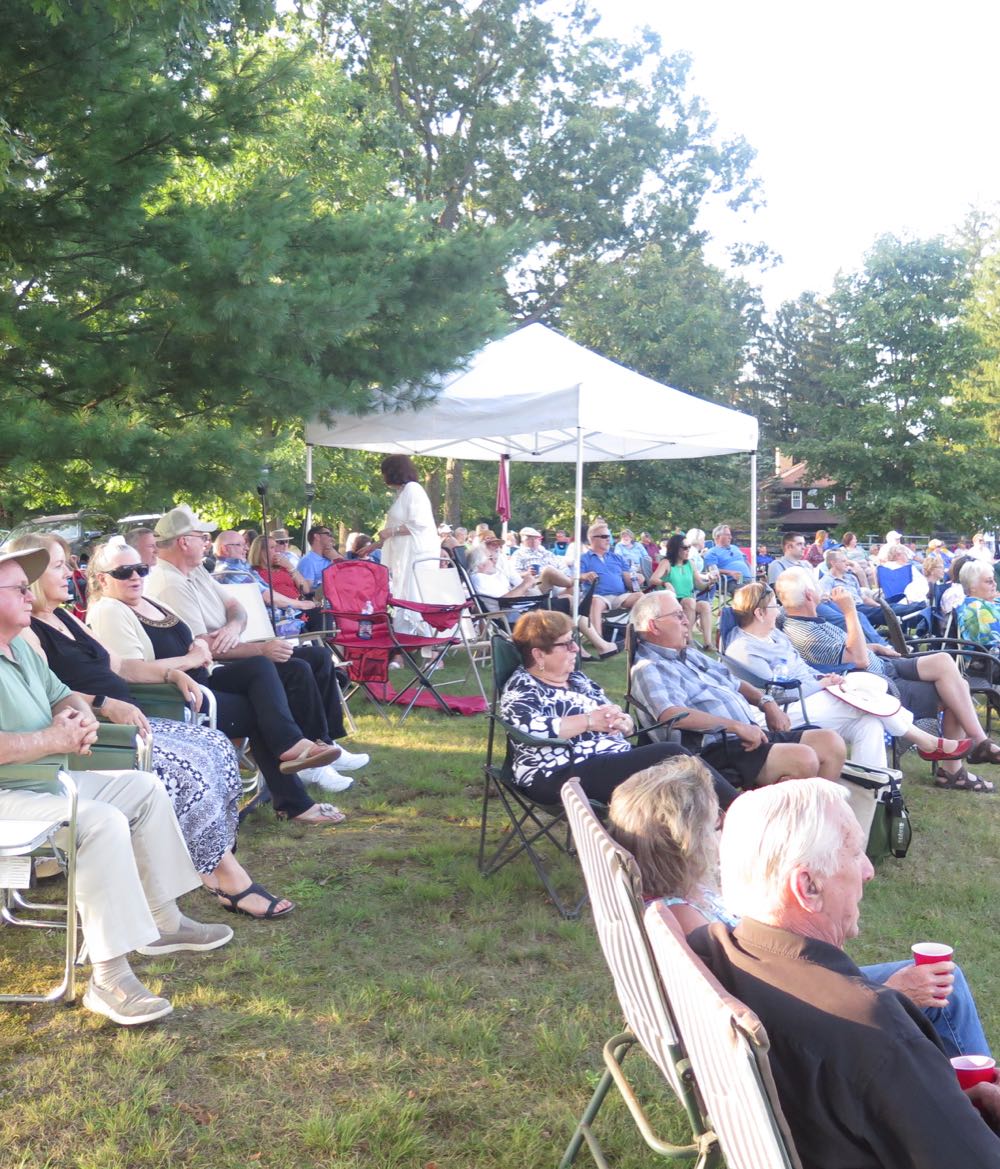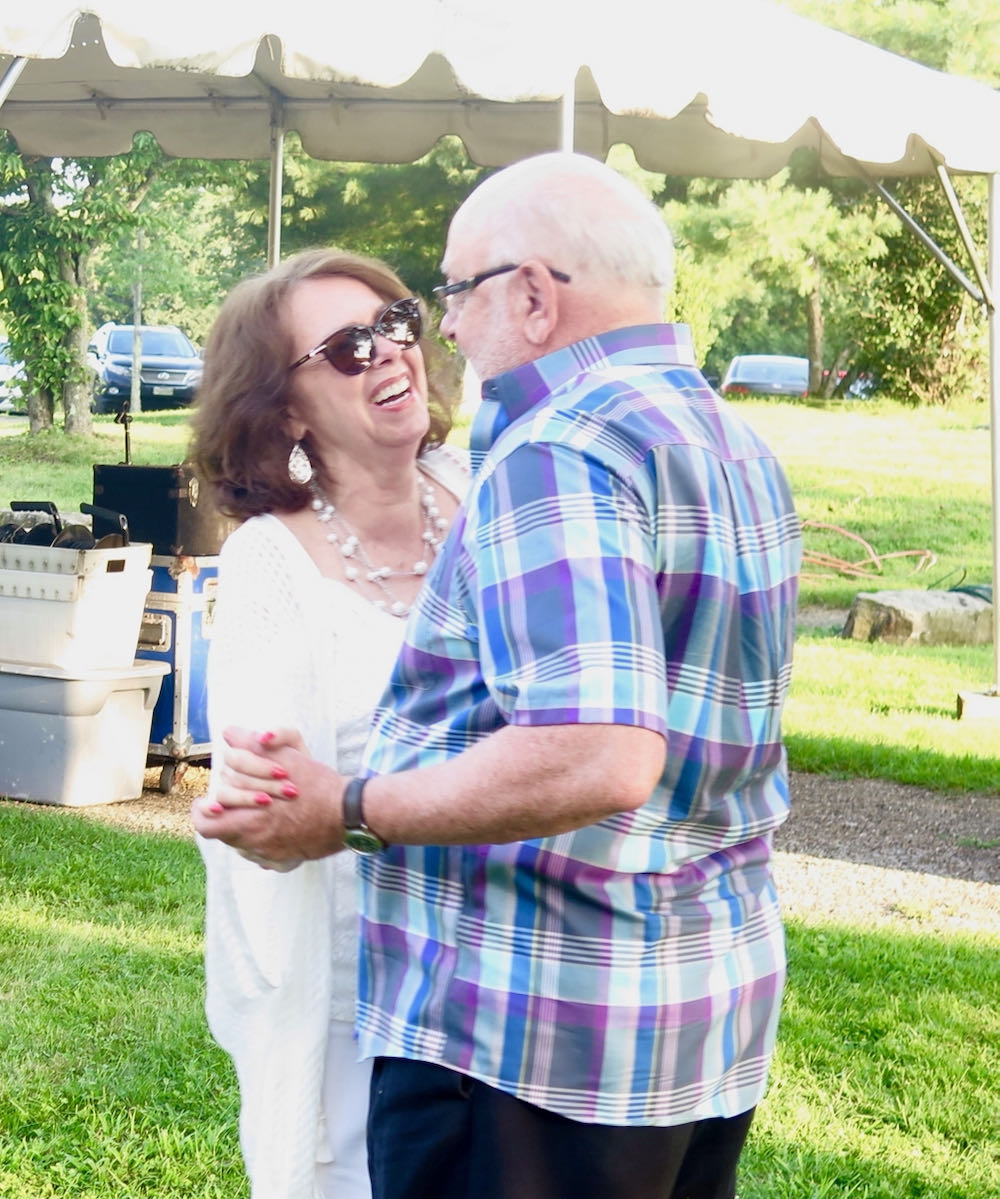 Have a wonderful evening with your family or special moments with your Sweetheart.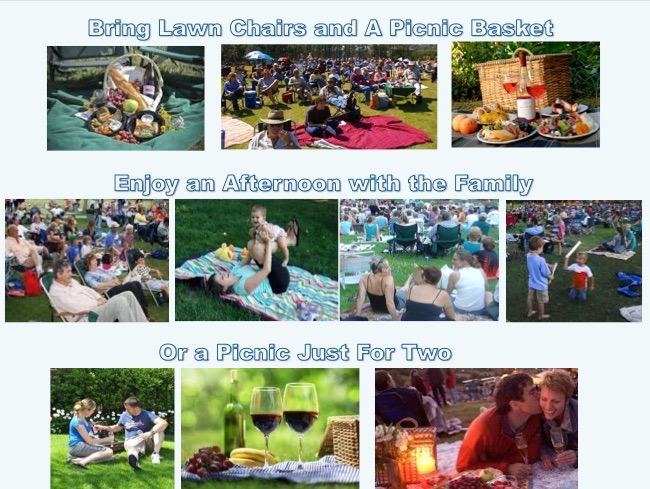 ARIVE EARLY & EXPLORE FOXBURG!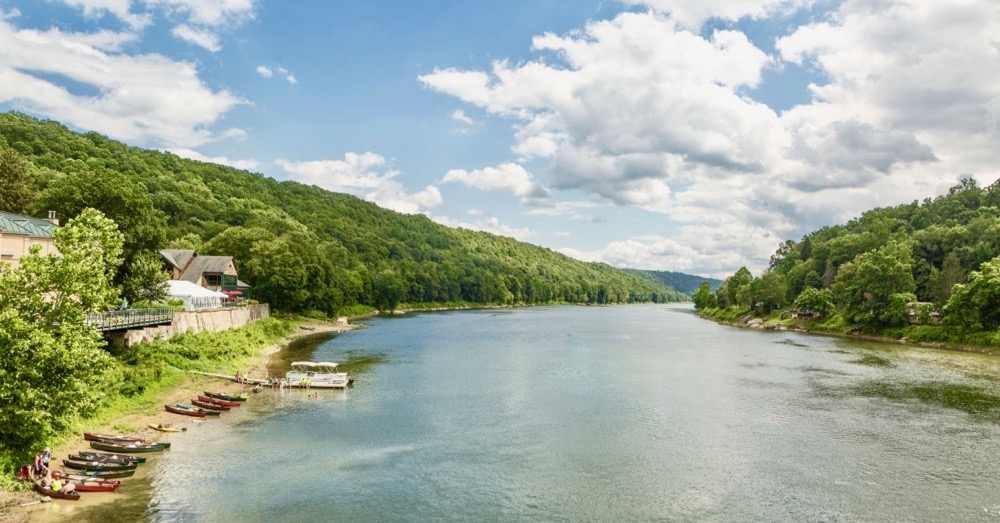 Plan to Make a Day of it in beautiful Foxburg!  
Stop by the Red Brick Gallery and Gift Shop for the last weekend of the show featuring the photography of ARCA Board member and RBG Cooperative Artist Dennis Keyes and the luminous paintings of Jannick Wildberg in the Upstairs Gallery – and to shop for that special gift from the first floor offerings of talented Cooperative Artists from the region.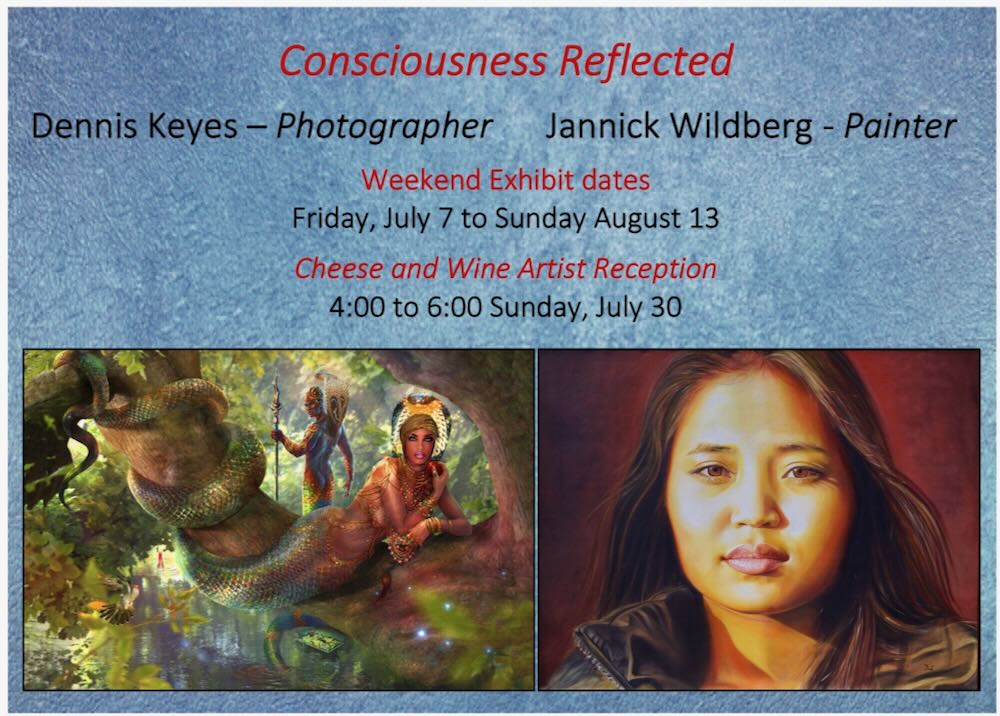 Enjoy a walk along the Allegheny River trail or rent bicycles or have a pontoon ride with Foxburg Tours.   Have lunch at the Allegheny Grille with seating overlooking the Allegheny River.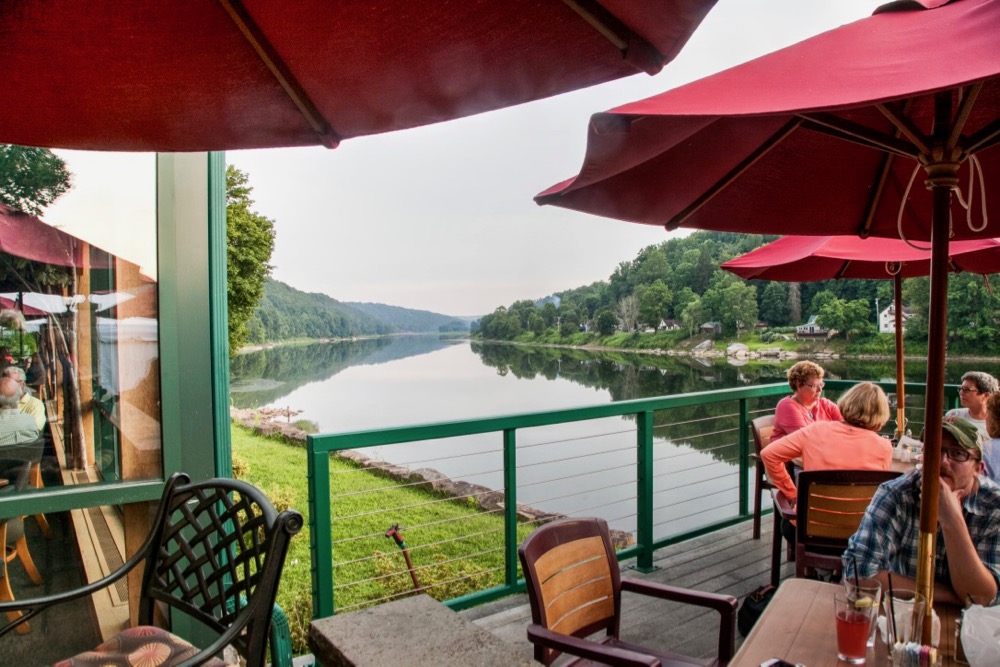 Or for more casual fare, at Foxburg Pizza with salads, sandwiches and pizza.  Save time to enjoy wine tasting and time on their patio at the newly renovated Foxburg Wine Cellars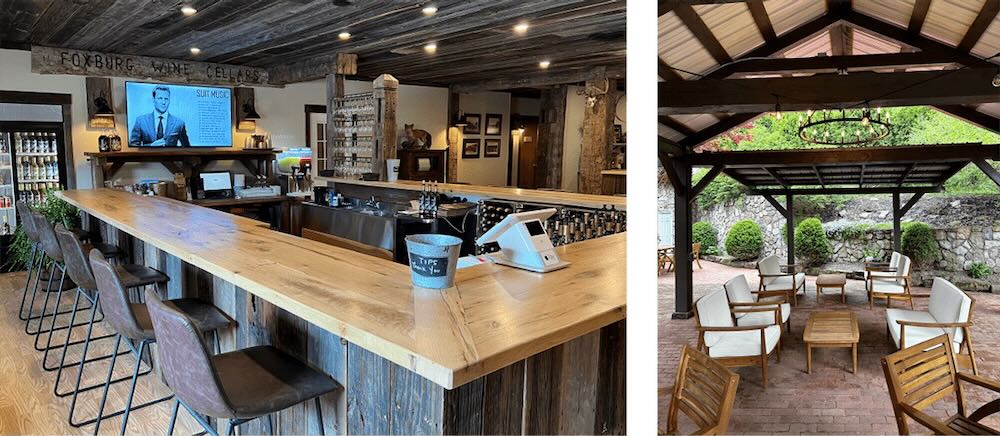 Savor a gourmet coffee and hand made chocolate or ice cream at Divani Chocolatier and Barrista.  And plan to make it a weekend – Spend the night in the newly remodeled and elegant Foxburg Inn.