Cheri Lee Anderton-Yarnell
Potter
Glenn Thompson
Photographer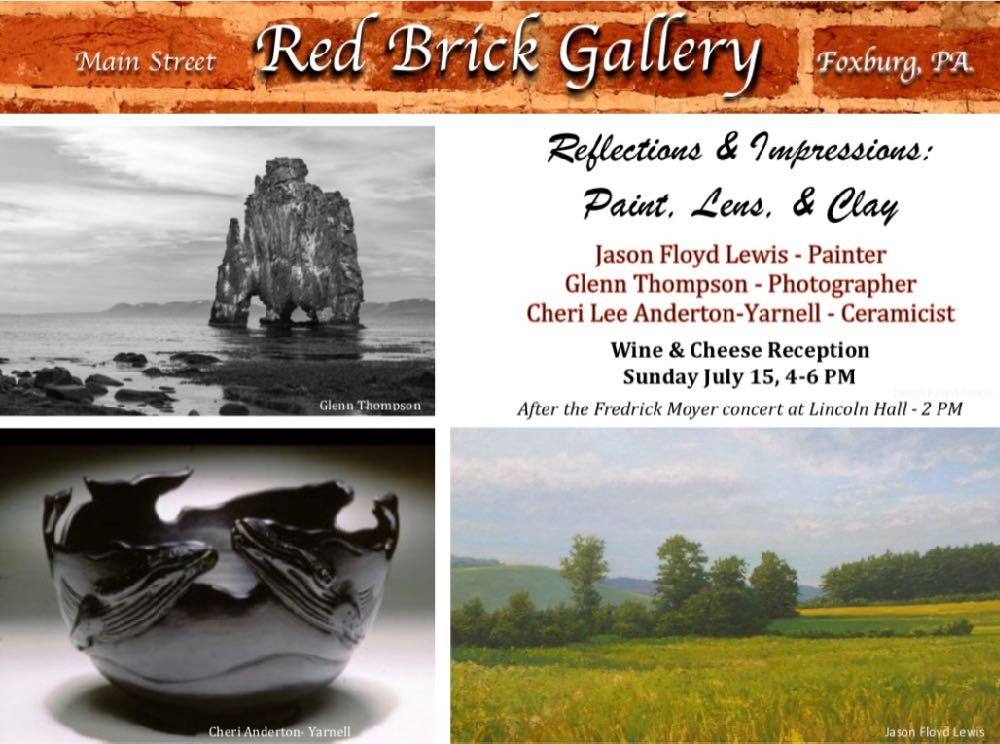 Reflections & Impressions: Paint, Lens, & Clay
The Red Brick Gallery in Foxburg, PA will host its cooperative artist exhibit Reflections & Impressions: Paint, Lens, & Clay, Friday July 13 thru Sunday August 19. The Event will show case the work of Jason Floyd Lewis– Painter, Glenn Thompson– Photographer, and Cheri Lee Yarnell-Anderton– Ceramicist. The artists' insight and understanding of their medium are reflected in the composition of their individual work. Getting their inspiration from nature, each artist impresses upon us the balance, tranquility, and playfulness of our world.
Meet the visual artists, along with pianist Fredrick Moyer, at the cheese and wine opening reception on July 15, which will be held upstairs in the Red Brick Gallery and Gift Shop, between 4 to 6 PM. The reception will be held after the Allegheny RiverStone center for the Arts Fredrick Moyer Concertat Lincoln Hall 2 PM.
ABOUT THE ARTISTS
Cheri Lee Anderton-Yarnell, Potter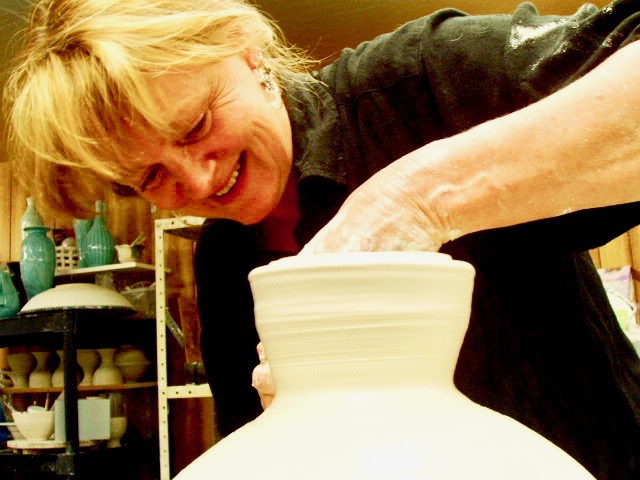 For potter Cheri Lee Anderton-Yarnell, playing in the mud as a child began her lifelong passion for clay. Today her work is both a reflection of her concern for our planet and fellow humans as well as a celebration of earth and of a spiritual path.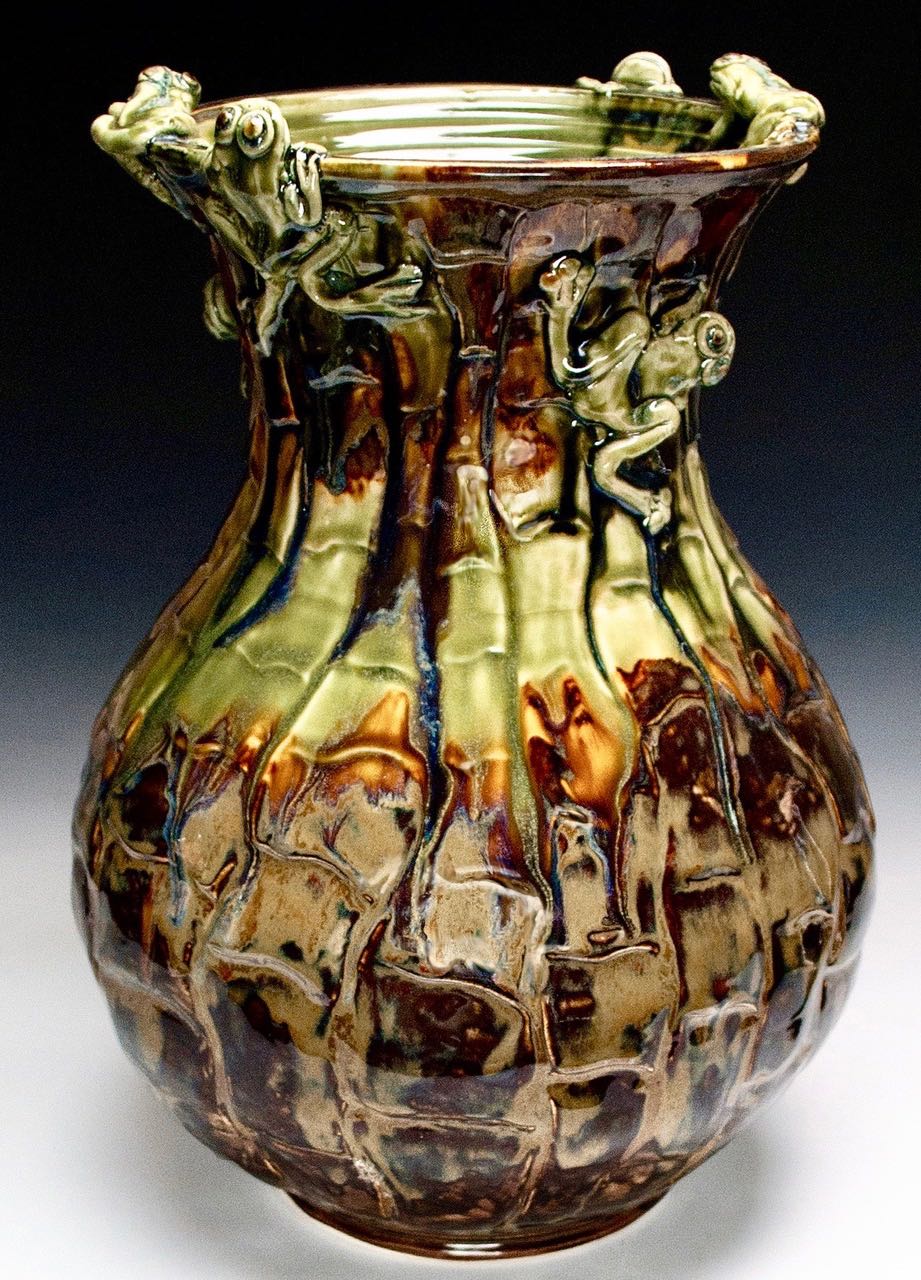 "I enjoy weaving images in a variety of clay vessels.  I am particularly drawn to the plight of amphibians and endangered and threatened species," said Anderton-Yarnell. "These have become the signature images in my work. From the playful to the profound, I intend for each vessel to evoke a sense of the beauty and peril of our world."
Her work is primarily high fired porcelain or stoneware. Cheri creates each piece individually, from wedging the clay, forming each vessel on the potter's wheel or hand building.  Some pieces receive surface treatment using handmade stamps, pieces of crochet or tatting for texture. Much of the work involves alteration through manipulating and through sculpting.
ARTISTIC STATEMENT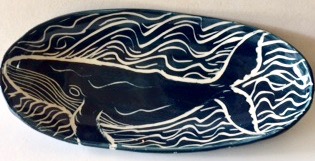 "This past year of working in clay has been one of introspection and of celebrating passages.  My journey in clay for 38 years has been a consuming pursuit in gaining skill and in expressing my observations of nature and reflecting my own spiritual path.  The subjects I am drawn to are wild places and in particular the plant and animal inhabitants.  This past year I completed a goal of walking the same 8 mile woodland path with my spouse each morning.  We marveled at the subtle intimate intricacies of PA woodlands.  These intricacies have emerged in this year's renderings in clay.  Many of the pieces feature animals, botanicals and interpretive patterns.
All the work is original and formed by hand using slabs of clay or begins on the potters' wheel.  I choose to work in porcelain or white stoneware because of the smooth white surface, which encourages surface decoration.  Many of the pieces are painted in colored slip (liquid clay infused with pigment) to produce surface depth.
The next step is sgraffito or etching through the slip to create imagery.  The etching process is very meditative and it is my hope these pieces will convey this mindset.  Other pieces in this collection are quite vibrant and feature the repetition of dot patterns that are very whimsical, while others feature sculptural animals.  All the work is high fired, durable and safe for use.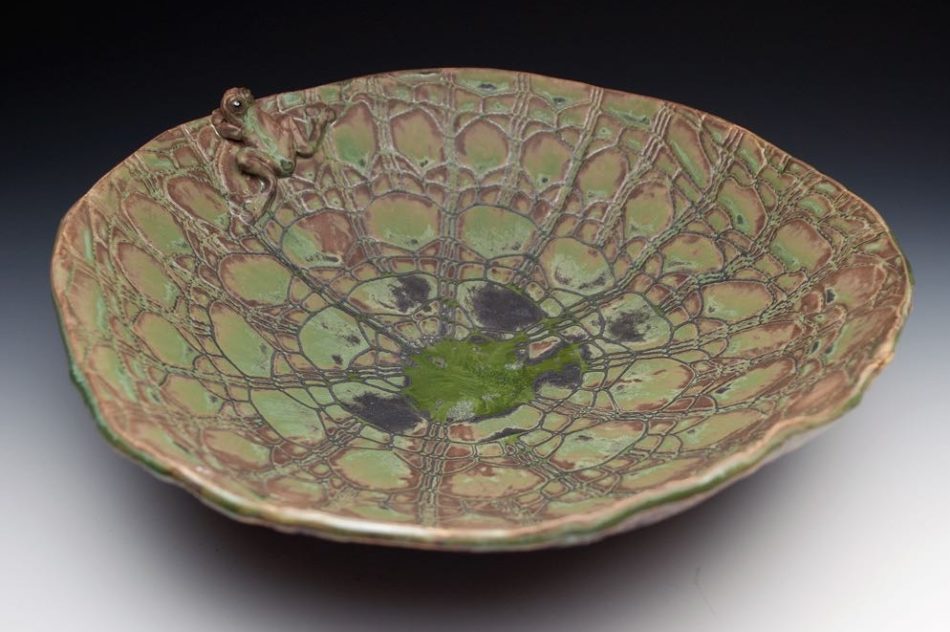 I have retired from shows this year.  My work may be found in Foxburg at the Red Brick Gallery, in Franklin at the Victorian Art and Frame Gallery shop and at the Gallery  Shop in State College, Pa.  My work has been published in two Lark Books:  500 Animals and 500 Teapots."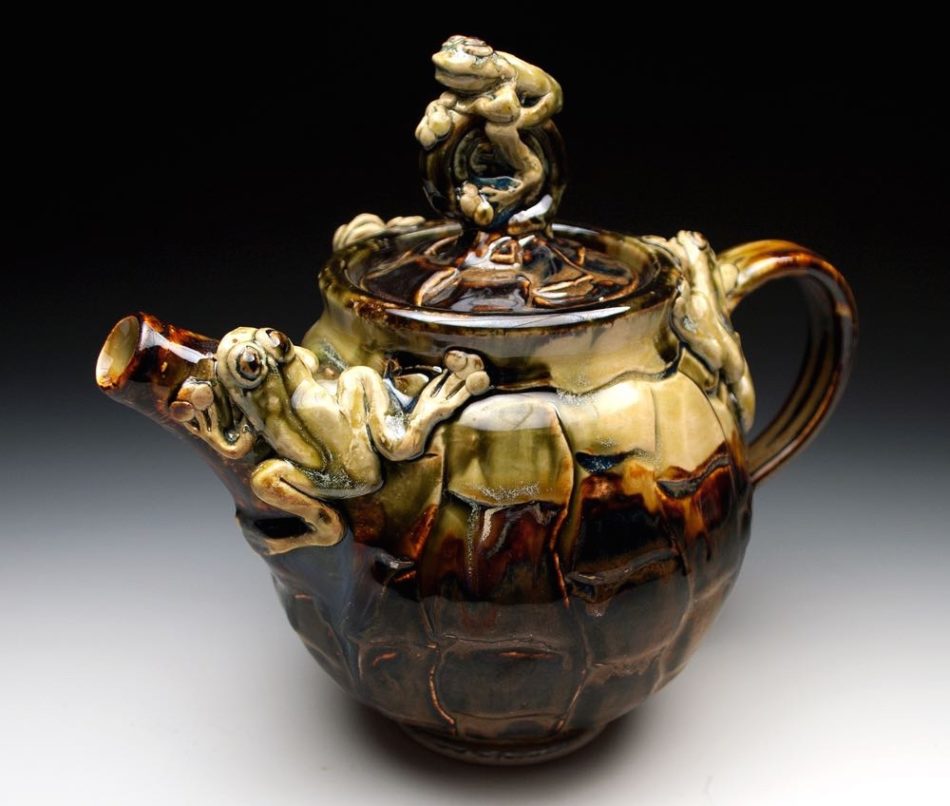 Jason Floyd Lewis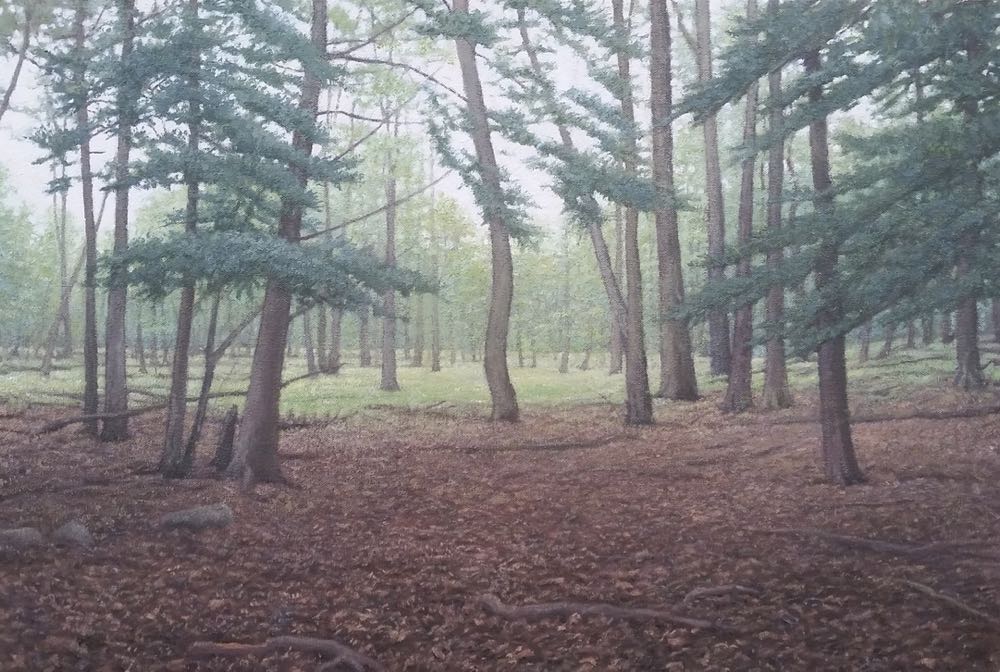 Jason Floyd Lewis is well known to area residents. A native of Clarion, PA, Jason is a charter artist/member of the Red Brick Gallery Cooperative whose works grace the walls of the Gallery and Gift Shop and the homes of his many fans and friends.  His stunning oil landscapes range in size from exquisite miniatures to breathtaking large canvases; landscapes in graphite and colored pencil are subtle in nuance and detail.
Jason Floyd Lewis grew up in Clarion, PA. He received a BFA from the Columbus College of Art and Design where he studied drawing and painting. He went on to earn a MFA in Drawing at Bowling Green State University in Ohio. Currently, Jason lives in Clarion, Pennsylvania and shares a studio space with his wife, Amanda.
Jason's interest in conveying mood, emotion and the effects of light, air and humidity takes the viewer on a journey into the mind of the forest scenes he depicts.   jasonfloydlewis.com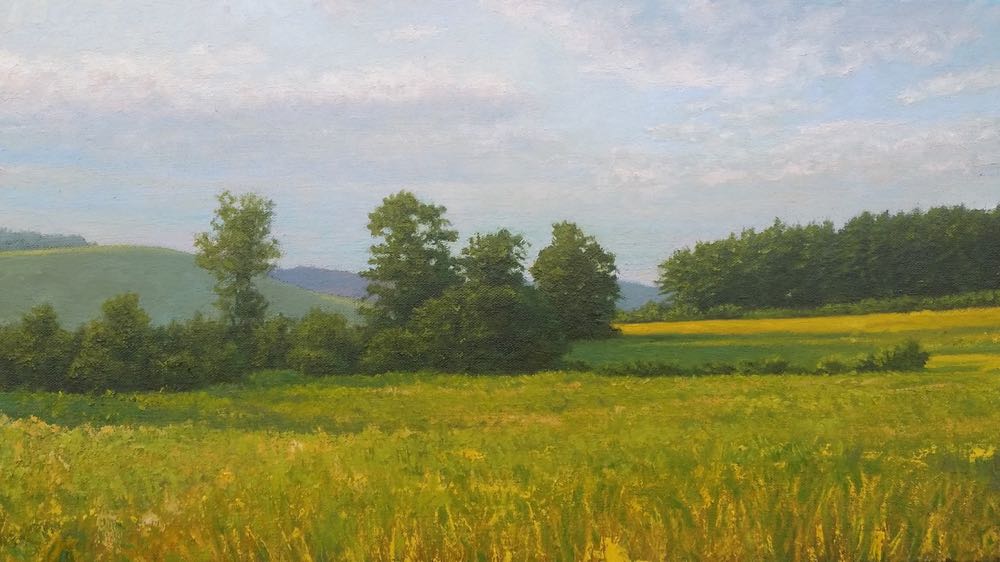 Jason Floyd Lewis has been drawing and painting the landscape for over fifteen years. His artistic process has always centered around the naturalistic study of his subject. In his recent work, he has become inspired by the mystery and emotive potential he sees.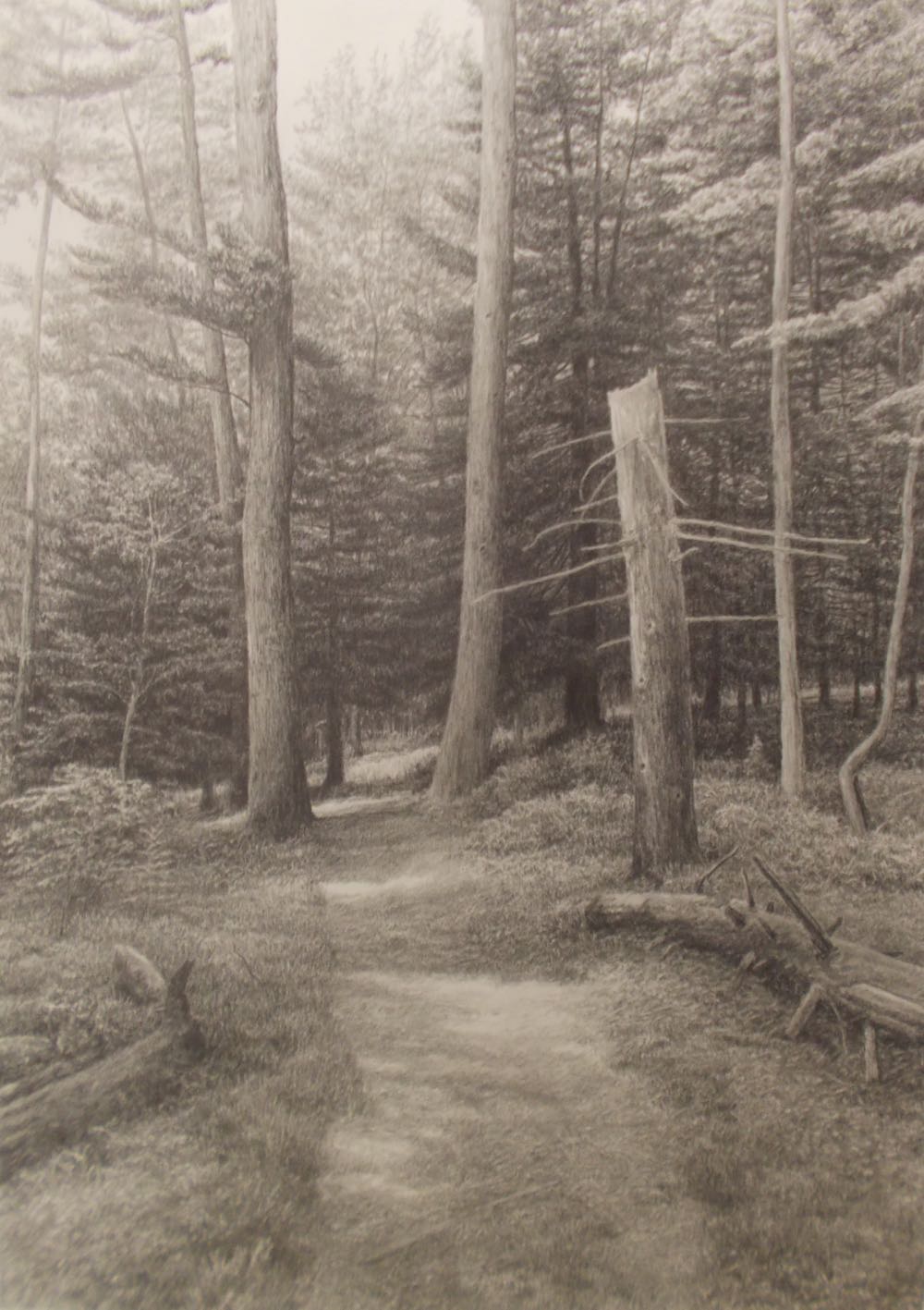 Jason Floyd Lewis has been drawing and painting the landscape for over fifteen years. His artistic process has always centered around the naturalistic study of his subject. In his recent work, he has become inspired by the mystery and emotive potential he sees."The work evolves as I become interested in different characteristics I perceive in the world around me.  During the past winter, I have been observing the landscape in various states of diminishing light and thicker atmosphere.  This has been enabled by the shorter daylight hours of winter and the increased time spent outside in lower light conditions.  The exploration of these motifs has influenced the way I use light in all of my work."
Jason Floyd Lewis – Artist Statement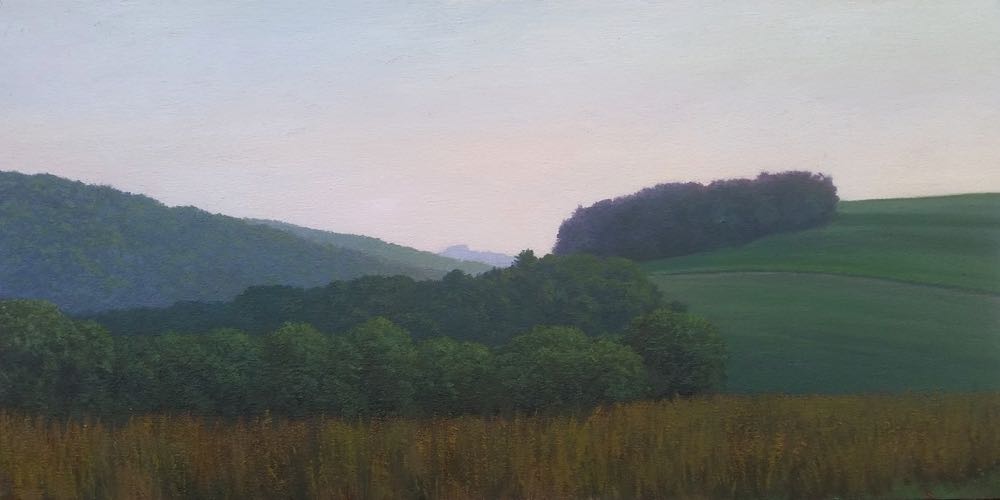 My artwork represents the landscape as I have observed it. The paintings and drawings represent real places, most of them near my home in western PA. Most of the places I choose to represent are in some way memorable, such as rivers, roads or other significant landmarks. I am interested in the way human activities coexist and intermingle with the natural landscape in rural areas.
My goal is to depict the landscape in a naturalistic way. I use photographic reference in the studio to produce my finished works, however, I do not consider myself to be a photorealist. The photos are a tool used both for designing and for recording facts about my subject. As I work, I refer to the photographs, but also rely on my memories of observing the landscape and on my recollections of paintings done by other artists whom I admire. I work in thin layers of paint, building up detail and color contrasts gradually until I am satisfied with the visual impact of the representation.  I am also interested in depicting the various effects of light, air and humidity that can transform the mood of the landscape.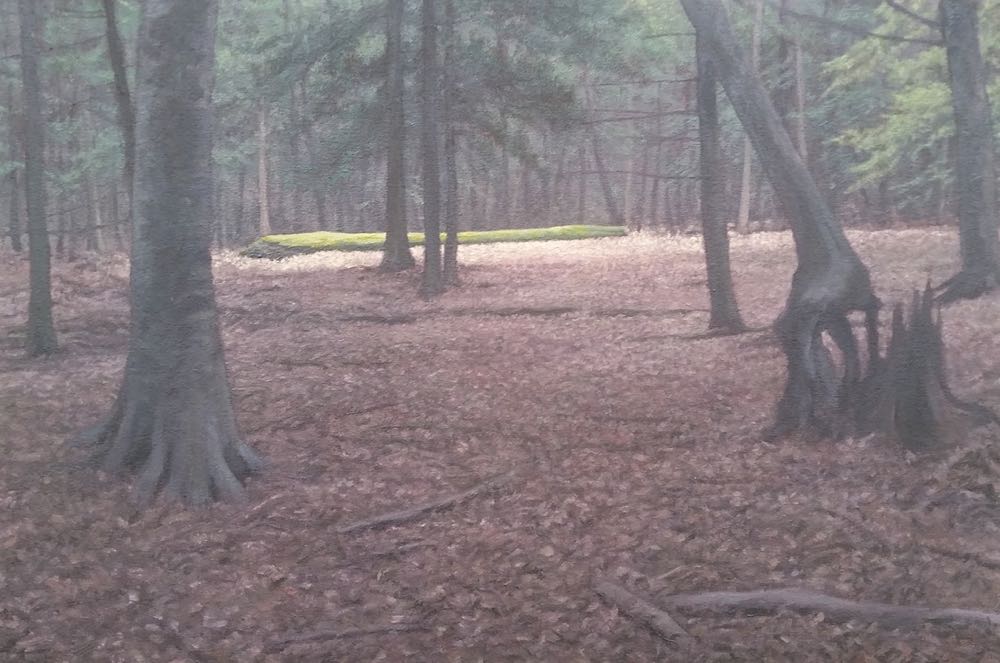 I recently have focused on forest interior spaces, exploring the more rugged terrain of wooded areas. In my work, I try to balance my strict attention to realistic detail with a freedom to manipulate the overall structure and effect of my images. I try to use gradations, lines and rhythms to create a sense of space and time in a dynamic way. My goal is to orchestrate works of art that not only emulate the beauty of the landscape but also operate as an expression of my personal response to it.
Glenn Thompson-Photographer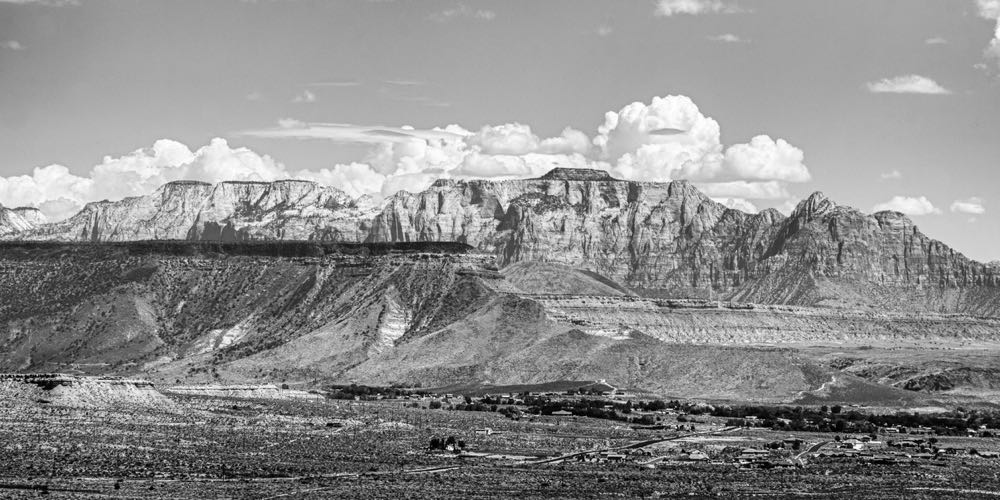 Red Brick Gallery Cooperative Artist Glenn Thompson has pursued his passion for nature photography in his retirement, rekindling his deeply rooted interest in photography, which began when he received for Christmas in 1955 his first Ansco camera and film-processing and contact-printing kit. He made black and white photos using the kit, as often as his allowance and grass-cutting jobs would provide cash to buy film and developing chemicals.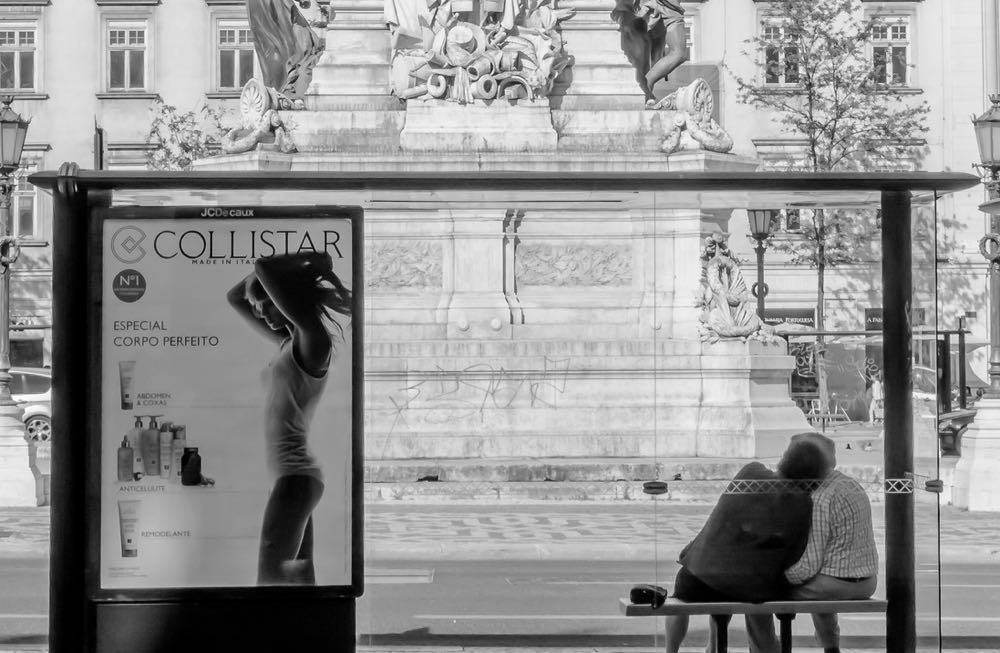 "It is almost impossible to believe that less than ten short years after retiring from a global business career that I would be displaying photographs in an art gallery! Until the last few years, the results of those trips ended up as coffee table books, which eventually got stashed away on obscure shelves.  As a co-op member of the Red Brick Gallery, I now have the opportunity to share some of my images with a broader audience than just my family and friends who visit my home.  It gives me much pleasure to share the beauty of this special planet we call home as I see it through the lens of my camera. "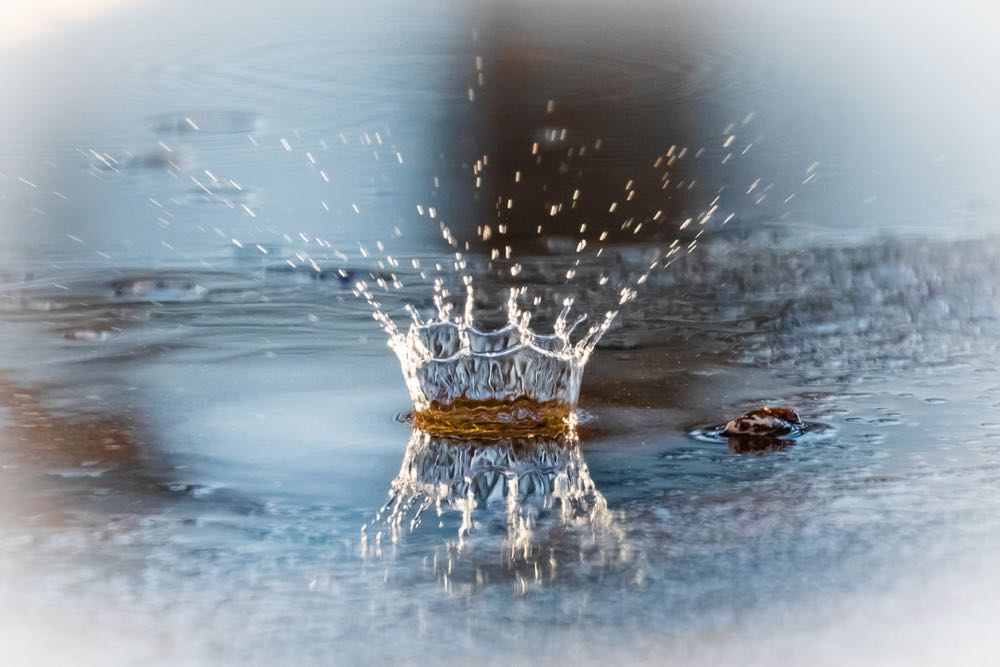 ARTISTIC STATEMENT
"My most recent journey into the realm of photography is the result of the fortuitous convergence of two events, my final retirement from corporate life and the advancement of the digital image age. This convergence rekindled a lifelong interest in photography that began when I was nine years old. My fascination with nature in all of its expressions, especially animals of all sorts, provide unlimited subjects for the lens of my cameras. The existence of light makes it all possible.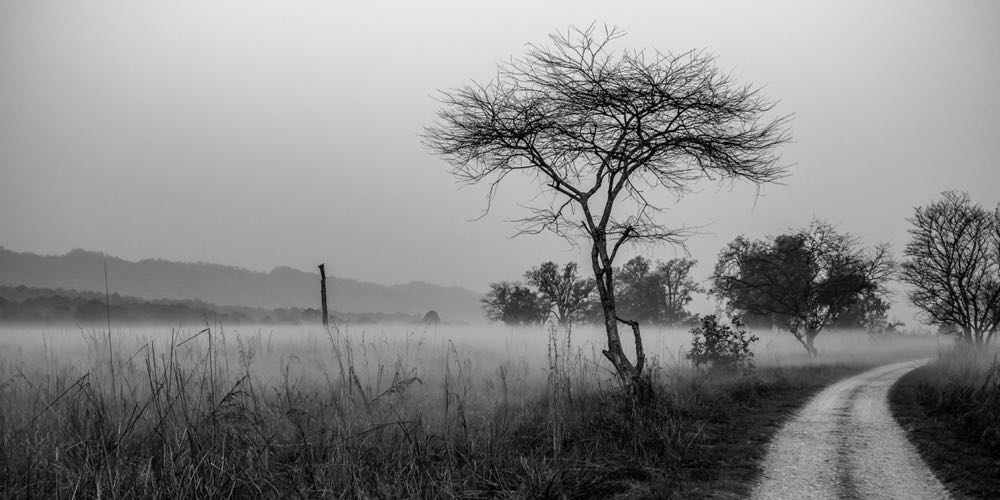 As an example, consider two ten day photo trips, one an animal safari in Africa and a second capturing the landscapes in some of our National Parks. Photographing flying birds and running animals at ten frames per second can easily result in the collection of ten thousand images. On the other hand, that landscape trip could result in less than five hundred images, all captured with the camera on a tripod, just waiting for that exact moment of perfect light.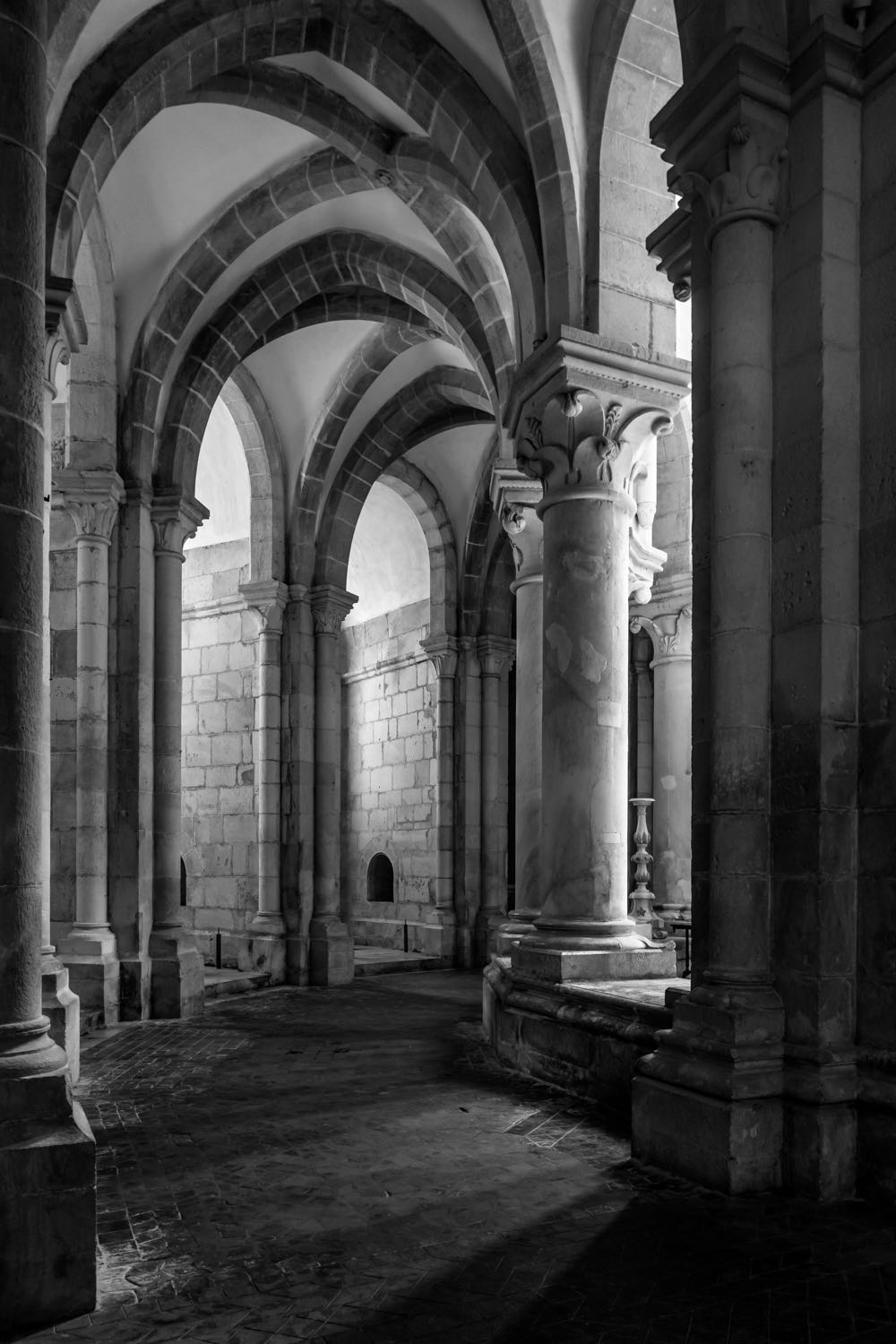 In both cases, the photos must then be processed and evaluated to uncover the "keepers". Ten thousand images can represent hours in front of a computer screen while in the case of the landscape photos, the time is spent on setting up the shots.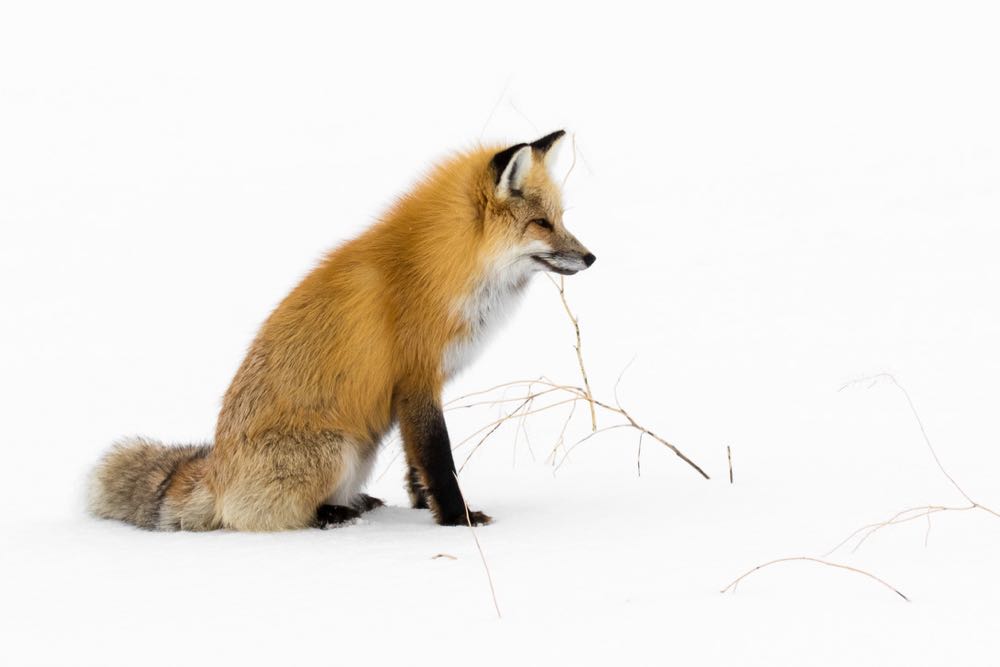 My photography interests continue to expand and evolve as my capabilities improve. As a post-retirement adult, I use the internet daily to study new subjects and increase my understanding of how the masters achieve their incredible images. I am currently dabbling in some astrophotography; trying my hand at candid portraiture; doing some macro photography of flowers; and learning to print my own photographs."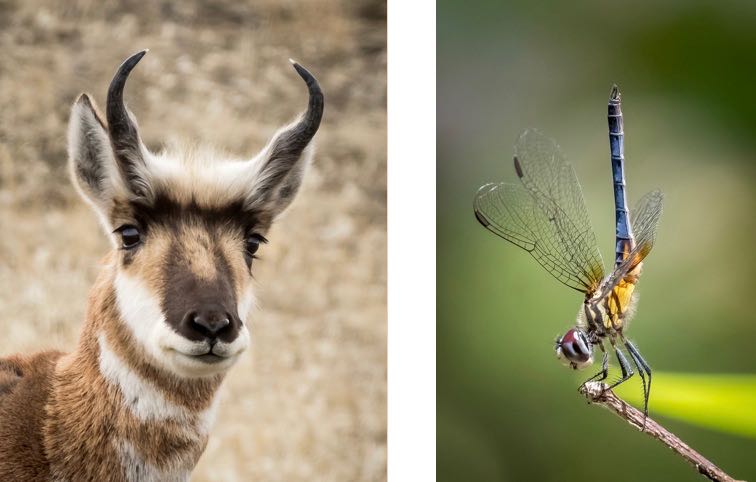 More about Glenn Thompson
Glenn and his wife Linda Thompson (fabric-coiled basket artist) have been Red Brick Gallery Cooperative Artists since the fall of 2015, but they have much deeper roots in the Allegheny Valley going back to the 1940's when Glenn first retreated with his family to a shared "fishing club" camp on the banks of the Allegheny near Emlenton. In 2007, Glenn and Linda, who reside in Butler, PA, acquired the riverfront property and rebuilt the lodge as a second home in their retirement. Now with their two children and grandsons, they are the fourth generation to have "this piece of Paradise leave indelible marks on [their] lives".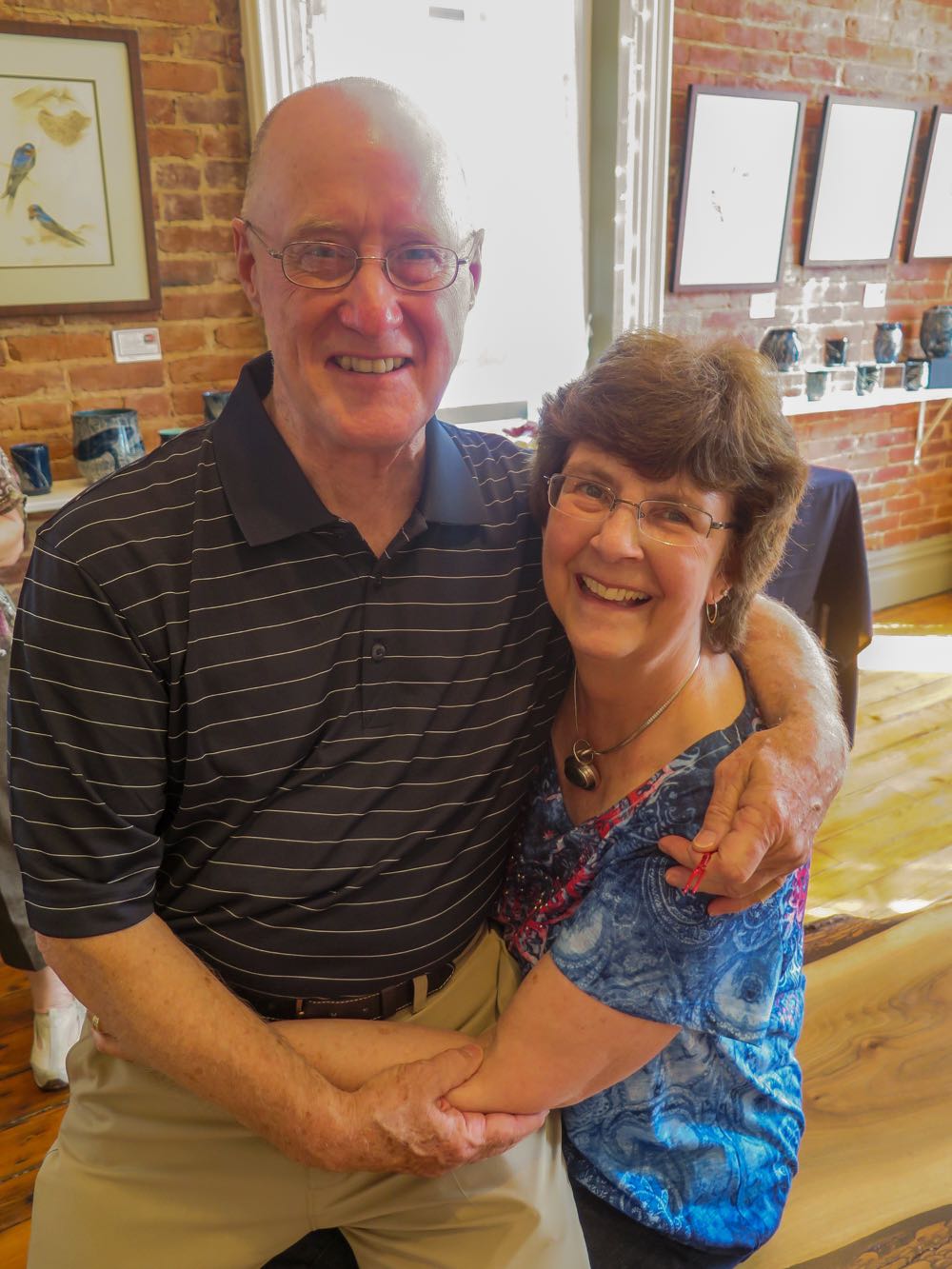 Glenn Thompson is a retired businessman and entrepreneur.  His corporate career spanned 35 years during which he was involved in the coatings businesses of PPG Industries and ICI (England). His early work life was technology-focused including coatings research, technical and customer service management. Midway through his career, Glenn migrated to corporate development roles including global M&A and international corporate expansion. His international experience was extensive and included overseas postings in England and Brazil. His five year assignment in Brazil involved the creation of the business structure for PPG's South American coatings operations including the construction of two factories and five business acquisitions.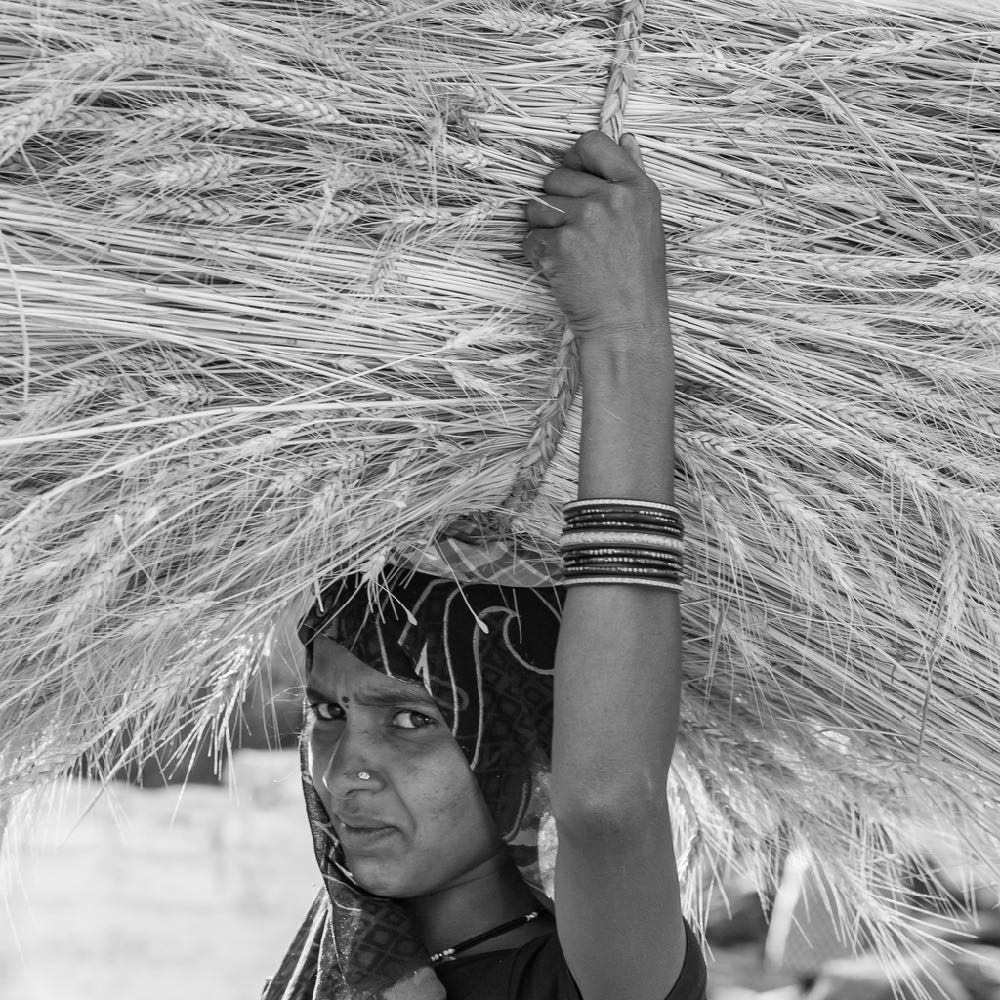 Shortly after retiring from corporate life in early 2003, Glenn became an angel investor in Plextronics, a high-tech spinout from Carnegie Mellon's chemistry department. A few months thereafter, he joined the fledgling operation as their COO and helped grow the company to more than 70 employees over the next seven years when he retired once again. He remained as an active consultant to the company until it was sold to Solvay (Belgium) in 2014.
Glenn is a 1968 graduate of Westminster College with a B.S. in Chemistry and is a member of the College's Board of Trustees. He has done post-graduate studies at CMU, Pitt and the Vlerick School of Business in Brussels.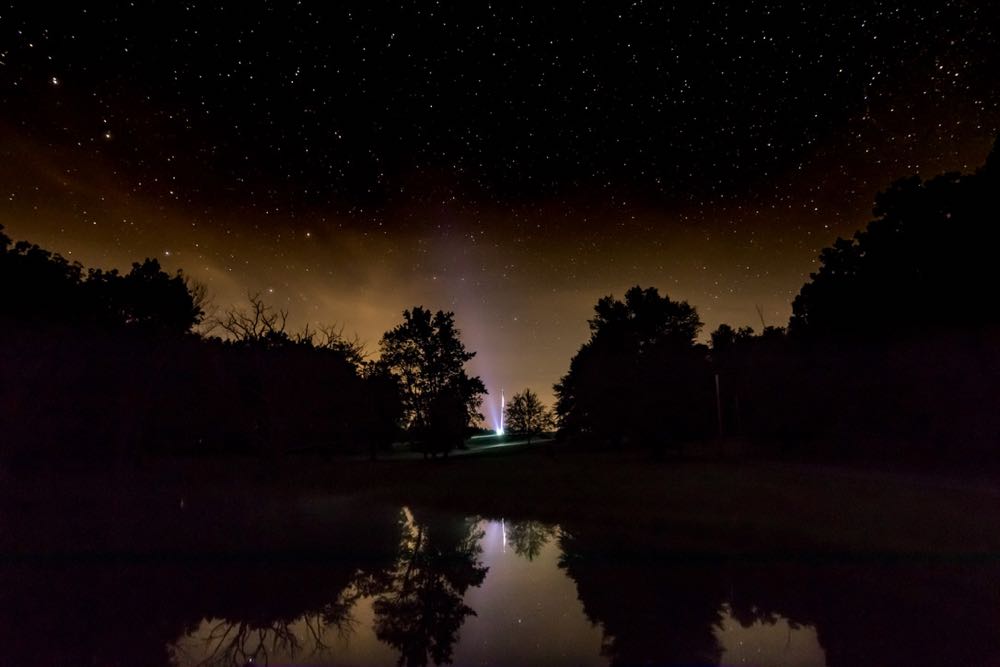 The exhibit can be seen at the Red Brick Gallery from Friday, April 21 to Sunday, May 8, 2017.A Meet the Artists reception will take place on Sunday, May 7 from 4:00 to 6:00 PM, after the concert of the Pittsburgh Symphony Chamber Players at 2:00 PM in Lincoln Hall.
The Red Brick Gallery and Gift Shop is located at 17 Main Street, Foxburg, PA 16036.   Gallery Hours are Fridays 1:00 – 5:00 PM, Saturdays 11:00–7:00 PM, and Sundays 12:00–4:00 PM.