Carlos Cintron
Latin percussion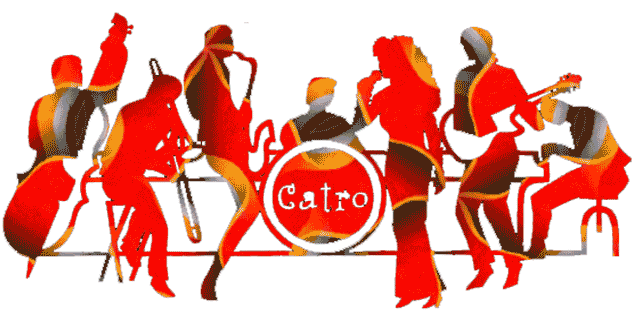 It's a late summer night of hot jazz with CATRO Jazz Sextet and Dance Band on Friday, September 11 at 7:00 PM, as air conditioned Lincoln Hall is transformed into a steamy Jazz Club.  Make it a date night with your sweetheart – or an evening out with friends as the extraordinary musicians of Catro delight with their versions of jazz standards AND Latin jazz favorites that will surely raise the roof.  This concert will give you a taste of The Latin Side of Catro with Spirited Sambas, Romantic Bolero, Brazilian Bossa, and Spicy Salsa.
As an added artistic delight, the audience will enjoy an interlude of Poetry and Jazz – as celebrated local poet, Philip Terman, reads poems accompanied by the improvised jazz commentary of Mark DeWalt and friends. 
And don't forget to wear your dancing shoes so you can shake a leg as the spirit moves you.  Catro also is one of the most popular dance and wedding bands in the Pittsburgh region and western Pennsylvania.
Catro's spirited solos, captivating grooves, and soulful haunting vocals have delighted audiences in the region for more than 30 years – and its virtuosic musicians have appeared in concert, club, and festival performances nationally and internationally.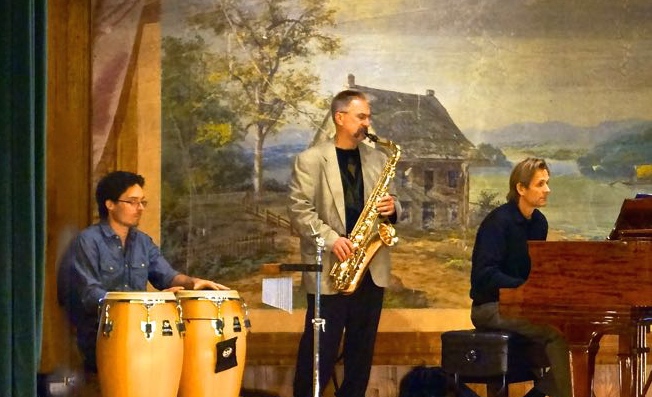 Speaking of returning to play in ARCA's Lincoln Hall, leader Mark DeWalt said, "I look forward to playing the beautiful Steinway in Lincoln Hall, especially with these musicians! The room is just the right size to engage with the audience. The history of the structure adds to the experience and ARCA's audiences have always been warm and supportive. We are busy preparing new material and arrangements that will showcase our very talented musicians in this upcoming concert."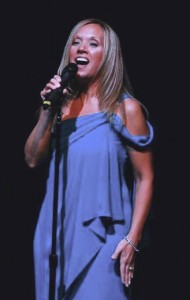 These guys will touch your soul and swing on out – with the virtuosic soloing of Eastern Ohio's jazz legend, Dave Kana, on tenor sax and swinging keyboards of composer/pianist, Mark Dewalt, with Bob Insko on bass, Steve McMurray on drums and Carlos Cintron on Latin percussion.  And then there's the sultry and captivating vocals of Tammi Dahl.  Listeners may be reminded of Nancy Wilson or Eva Cassidy as Tammi delivers each lyric with style, phrasing, and emotions that add to the fullest expression of the mood of the song.
In past seasons Catro has performed in ARCA's summer Jazz Fest and also with poet Philip Terman as part of ARCA's Poetry and Jazz Concerts.  This year ARCA is proud to feature Catro's eclectic and swinging sounds in a special jazz club environment in Lincoln Hall, bringing it all together in a magical night of jazz – and some tasty poetry and jazz – on the banks of the beautiful Allegheny River.  Preview the sound of the evening as you listen to selections from their CD "Catro". 

ABOUT THE BAND
Catro captures their love of pure music as they deftly combine elements of many genres into every song – each musician adding his or her own color, timbre and very soul to the project, resulting in real musical synergy that is pure, real… Catro.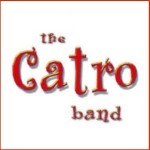 Pianist, composer, and leader of CATRO, Mark DeWalt is the creative force behind the Pittsburgh Jazz band called Catro. Their inspired sound truly comes from the heart – An expression of life's joys & passions.
These master musicians' experience includes touring, recording, and performing in Jazz, Rock, Latin, Classical and Educational capacities all over the world – experience which they then bring to the many special events, weddings and parties for which they perform right here in the greater Pittsburgh region.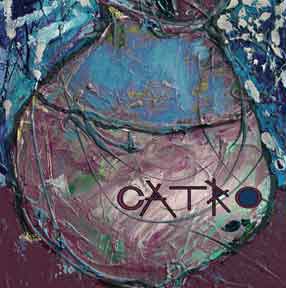 Catro combines new melodies, contemporary harmonies, and 21st century energy to create a unique, entertaining and accessible sound.  Based in western Pennsylvania and led by keyboardist Mark DeWalt, Catro provides the region with a jazz band featuring musicians who are among the most talented and versatile performers in the region.
Catro's spirited solos, captivating grooves, and soulful haunting vocals have delighted audiences at hundreds of concert, club, and festival performances. As members of other musical organizations, these world-class musicians have been featured in such prestigious venues as The Kennedy Center in Washington DC; Heinz Hall in Pittsburgh PA; Disneyland Park in Anaheim CA; Nasionale Kunstefees in Oudtshoorn South Africa; Montreux Jazz Festival in Montreux, Switzerland, and the North Sea Jazz Festival in Rotterdam, Holland. The experiences gained from touring, recording and performing in World-Beat, Jazz, Rock, Latin, Classical, and educational contexts are shared with the listener as the players deftly combine elements of many genres into one memorable show.
ABOUT THE ARTISTS
Mark DeWalt, pianist, is the leader of the jazz band CATRO.  Living of the Grove City area, Mark appears regularly throughout the region playing piano and keyboard, performing in festivals, clubs, commercial and private settings. In 2006 Catro released a self-titled CD which includes seven of DeWalt's compositions. Mark's playing has been included in numerous other recording projects ranging from World Beat, original rock, and Jazz to contemporary Christian styles. Highlights of his career include performing at the Kennedy Center in Washington DC, two tours to Scandinavia, a tour to South Africa and many regional Jazz and Art Festival engagements.
His current projects include collaborating with the celebrated poet Phil Terman presenting programs of Phil's poetry-reading accompanied by live music.  In addition to Catro performances, Mark also  appears as a side man with numerous regional groups, teaches private students and works as a church accompanist.
Dave Kana is one of the area's most widely respected and competent players of the saxophone. He studied at YSU where he now teaches Jazz Studies. He is also an instructor of saxophone at Malone University and joins an elite team of international musicians each year to teach at the Jamie Aebersold Jazz camps in Kentucky.  His knowledge of tunes and his mastery of the instrument make him a top choice for dozens of ensembles in the area and nationally. In addition to his topnotch musical skills, Dave brings positive energy and enthusiasm to the stage that is felt by the musicians and the audience. . He continues to expand his musical skills and is currently studying jazz guitar.
Dave resides in rural Ohio near Warren where he and his wife care for rescue animals.
Tammi Dahl's beautiful voice is familiar to thousands of music lovers in our region. She performs regularly with Catro and was the featured vocalist on their original album in 2006. Tammi leads a highly sought after wedding/party band based in Pittsburgh known as Dreamscape. Tammi has produced and directed numerous community theatre events in Franklin, PA and continues to donate many of her talents to mentoring and encouraging aspiring vocalists in the region. Tammi lives near Franklin with her 3 children.
Bob Insko is a freelance performer on the electric and acoustic basses, as well as the trombone. He performs in the Pittsburgh area with such groups as The Burgh Big Band, Roger Humphries and the R. H. Factor, Catch 22, Jimmy Ponder, the John Wilson/Mike Tomaro Big Band, Mr. Trombone Harold Betters and many others.  Bob has also performed with nationally know artists such as Harry Connick, Jr., Rob McConnell, Phil Woods, Michael Feinstein, Regis Philbin and Joan Rivers.  Most recently he has performed with The Phoenix Jazz Project at the Moscow Heritage Jazz Festival in Russia to promote their new recording, "The Lamp is Low".   Prior to becoming an instrumental music instructor at Kiski Area High School and at Seton Hill and California Universities of PA, Bob traveled and performed professionally from 1984 – 1991 with The Four Kinsmen, The Brooks Paxton Show, The Temptations, and The Four Tops.
Steve McMurray, a Franklin native, began his studies of drums with private teachers in High school when he was playing with rock, blues and country bands. He continued his studies as a musician in the Army; completing formal training and becoming competent in all styles of music. He is highly respected by musicians and fans alike. His playing is featured on numerous recording projects which range in style from World Beat, Rock, Blues and Jazz.  Steve plays and performs regularly with Catro, the Max Schang Trio of Blues, Dreamscape, and numerous other ensembles. Steve still finds time to show up each Sunday to volunteer to play drums for the Barkeyville praise band.
Carlos Cintron was playing the congas as a child growing up in Puerto Rico where drums and dance were a part of every holiday and celebration.  The pervasive rhythms of salsa became a part of Carlos' musical identity. While in the US Army, Carlos performed regularly in Panama. In 2000 he joined the World Beat band Bollo Mah Kissy who appeared at the Kennedy Center in Washington, DC. Carlos adds his percussive accents and poly rhythms to Catro's sound at concerts and festivals.    His energetic playing can be heard on the 2006  recording Catro. Carlos lives in Grove City with his 2 children.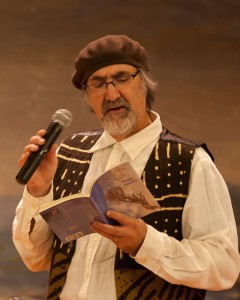 Philip Terman is the author of eight collections of poetry, including, most recently Our Portion: New and Selected Poems (Autumn House Press, 2015) and, in collaboration with the artist James Stewart and bookmaker Susan Frakes, the hand sewn book Like a Bird Entering a Window and Leaving Another Window. His poems have appeared in several journals and anthologies, including The Sun, Poetry, The Kenyon Review, The Kenyon Review, The Autumn House Anthology of Contemporary American Poetry, and 99 Poems for the 99 Percent. Philip is co-director of The Chautauqua Writers Festival, and Contributing Editor for Poetry for the journal, Chautauqua. He teaches creative writing and literature at Clarion University, where he directs the Spoken Arts Reading Series. Philip has appeared on Garrison Keillor's Writer's Almanac and Poetry Daily. His poems have been set to orchestra and the song cycles The Gatherer of Lost Children and The Silence Flowering Its Birdsong by the composer Brent Register. On occasion, he performs his poetry with the jazz band, Catro.