Joe Mullins
Banjo and Vocals
Jason Barie
Fiddle and Vocals
Adam McIntosh
Guitar and Vocals
Randy Barnes
Bass and Bass Vocals
Jeff Parker
Mandolin, Guitar and Vocals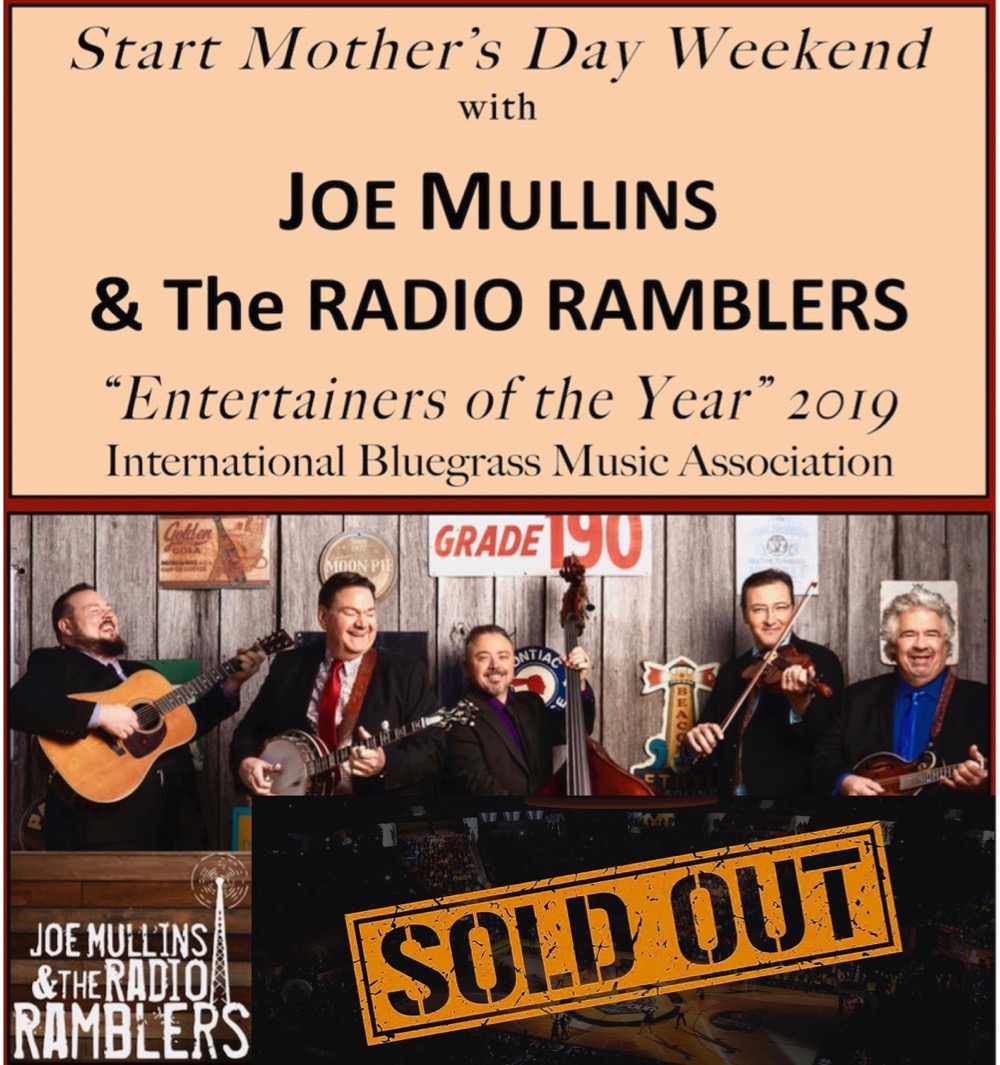 These guys are among the elite in the business keeping the fires lit for the original bluegrass sound.
Craig Havighurst, Music City Roots
We are grateful to everyone who reserved and bought tickets online for the Friday, May 6 Joe Mullins and Radio Ramblers concert – which is now SOLD OUT!
Please reserve early for the remaining two Bluegrass shows this season – David Mayfield Parade on Saturday, July 9 and Fast Track on Saturday, October 22.
Bluegrass Fans – start your Mother's Day weekend with a down-home performance by one of today's most heralded torch-bearers in mainstream bluegrass and gospel music, JOE MULLINS & THE RADIO RAMBLERS, on Friday night, May 6 at 7:30 PM in Lincoln Hall performing virtuosic and stirring Bluegrass, Traditional Country and Gospel that will touch your hearts.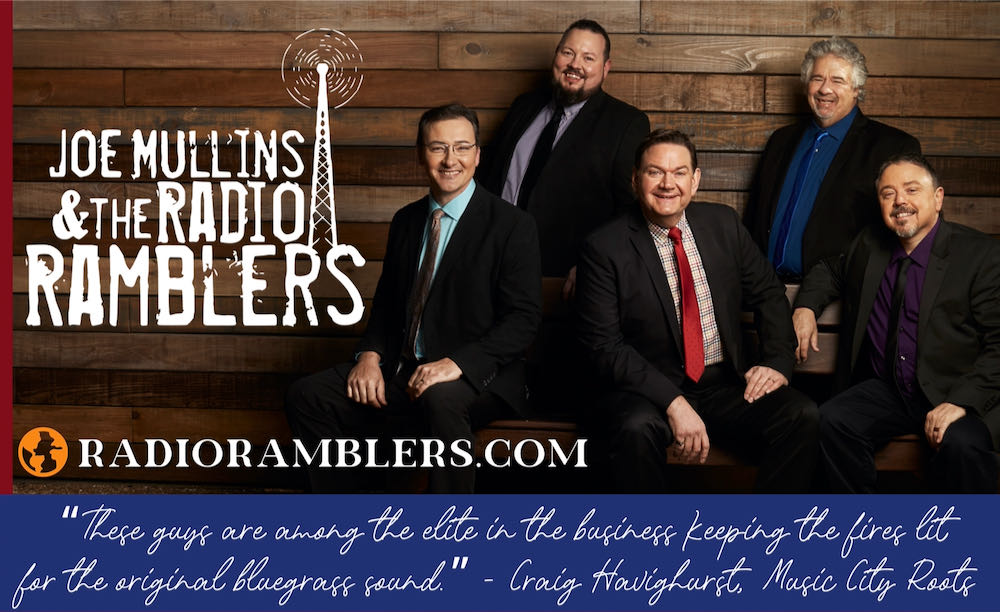 Whether in regular live performances at the Grand Ole Opry or in one of their celebrated singles and CDs, Joe Mullins has been a driving force in bluegrass for the past three decades, devoting his life to bluegrass performance and disseminating bluegrass, gospel and country music on the radio. "A masterful Scruggs-style banjo picker and gifted singer known for his soaring high tenor [and] leads a top-notch band that can do it all, delivering impeccable instrumentals and superb harmony singing with equal ease". National Council of Traditional Arts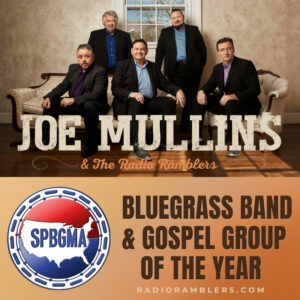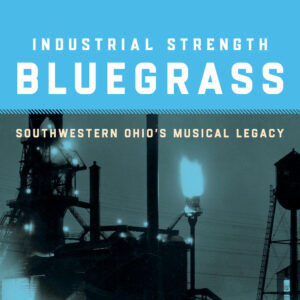 Hailed as Bluegrass Group of the Year by the Society for the Preservation of Bluegrass Music in American (SPBGMA) and named Album of the Year by the International Bluegrass Music Association for Industrial Strength Bluegrass: Southwestern Ohio's Musical Legacy and named Entertainers of the Year by the International Bluegrass Music Association (IBMA) in 2019.
Industrial Strength Bluegrass is the story of bluegrass' transformation from a music to a movement, carried north by Appalachians seeking a better life in the booming post-WWII factories of Southwest Ohio. The 16-song collection was produced by IBMA Award-winning musician/bandleader Joe Mullins, whose father – fiddler and radio personality Paul "Moon" Mullins – made that journey and helped found the region's bluegrass scene. The compilation (companion to the new book of the same title from University of Illinois Press) presents Southwest Ohio bluegrass classics remade by an all-star cast featuring Country Music Hall of Famers the Oak Ridge Boys and Vince Gill, Bluegrass Hall of Famer Bobby Osborne, and many of today's finest bluegrass and Americana artists including Lee Ann Womack, Dan Tyminski, The Isaacs, Sierra Hull, and more.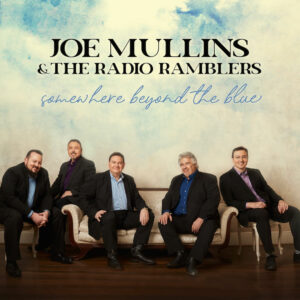 With Gospel Song and Song of the Year awards from the International Bluegrass Music Association to their credit,  Entertainers of the Year for 2019, it is no surprise that Joe Mullins & The Radio Ramblers released in 2021 an outstanding sacred recording – Somewhere Beyond the Blue.
Joe Mullins has a penchant for perfect song selection and arrangements. As a life-long musician and radio broadcaster (Front Porch Fellowship, Singing News Network, and Hymns From The Hills, Real Roots Radio), Mullins always has his ear to the ground for "under-covered" music as well as new songs he can bring to the band's audience. Somewhere Beyond the Blue is a flawless example of crafting a playlist of time-honored selections and previously unrecorded music.
The first single on their 2021 CD release of Somewhere Beyond the Blue – "Hear Jerusalem Calling,"  has been a highly successful chart-topper reaching #1 two consecutive weeks on Bluegrass Today's Top 10 Gospel Songs chart.
Bring your sweetheart – and all the blue grass and gospel loving friends you know – to experience one of the premiere BLUEGRASS AND GOSPEL TOURING BANDS in the country – right here in Foxburg's Lincoln Hall where every seat in the house is up close and personal.
Post-COVID, open theatre style seating has returned to 100% capacity.  There is no mask requirement.  Please refrain from attending if you are ill – or if you have been exposed to someone with COVID.
Tickets are Adults $25, Members $20, Students $5.  Call to Reserve at 724-659-3153 and pay by cash or check at the door.  Doors open at 7:00 PM. Tickets may be purchased online here.  
About Joe Mullins & The Radio Ramblers
 
Joe Mullins & the Radio Ramblers
Named Entertainers of the Year by the International Bluegrass Music Association (IBMA) in 2019, Joe Mullins & The Radio Ramblers have consistently delivered chart-topping radio hits and energetic performances for nearly 15 years. The Radio Ramblers are seen by tens of thousands of bluegrass fans every year and since 2013 have become regular guests on the historic Grand Ole Opry. Their previous album, For The Record, for the Nashville-based label Billy Blue Records, was a Top 5 Billboard hit and remained on the charts for a record 13 months, producing multiple top 10 singles. Their latest all-Gospel album, Somewhere Beyond The Blue is receiving rave reviews with the first single, "Hear Jerusalem Calling" nominated for Gospel Recorded Performance by the IBMA. In addition to band leader duties, Joe Mullins is an award-winning radio broadcaster who can be heard daily across the globe via Real Roots Radio and is also host of the syndicated radio program Front Porch Fellowship currently on over 200 radio stations worldwide. Most recently, he produced the IBMA's Album of the Year, Industrial Strength Bluegrass for Smithsonian Folkways Recordings. Joe Mullins & The Radio Ramblers have generated an in-demand following on the national scene, allowing them to be one of today's most heralded torch-bearers in mainstream bluegrass and gospel music.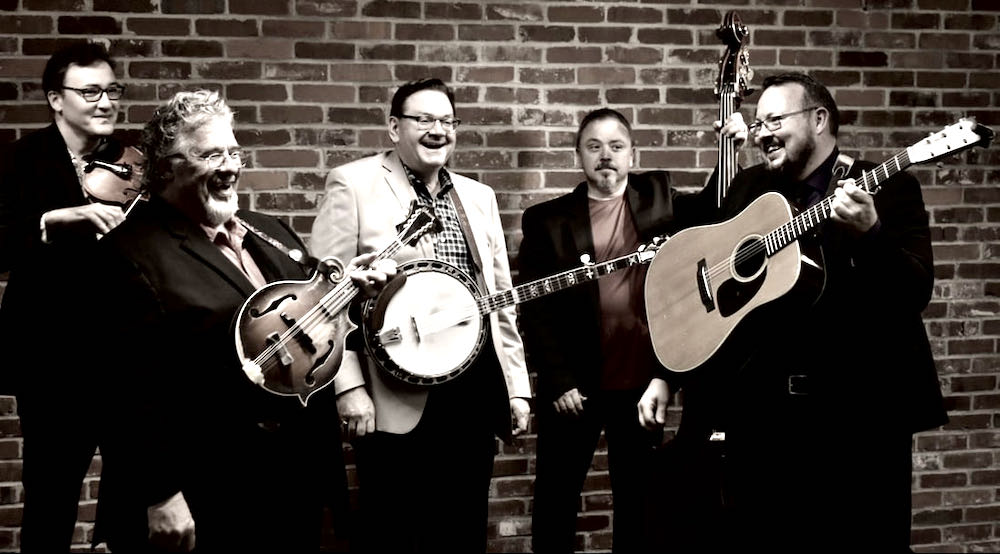 CAREER HIGHLIGHTS
– JMRR debuted on the historic Grand Ole Opry July 2013 with regular guest appearances since
– IBMA's ENTERTAINER OF THE YEAR (2019)
– IBMA's Collaborative Recording – "The Guitar Song" featuring Del McCoury (2019)
– IBMA's Song of the Year – "If I'd Have Wrote That Song" (2018)
– IBMA's Gospel Recorded Performance (2016 & 2017)
– IBMA's Broadcaster of the Year – Joe Mullins (2016)
– IBMA's Emerging Artists of the Year (2012)
– Joe Mullins has earned 6 IBMA Awards and 4 SPBGMA Awards
– Hosts of the 
Southern Ohio Indoor Music Festivals
 held in March & November
– FOUR albums on Billboard's Top Selling Albums Chart – For The Record, T
he Story We Tell
, 
Sacred Memories,
and
Another Day From Life
– 
ELEVEN #1 Songs & Albums since 2013
– "The Guitar Song" reached #1 on the National Blluegrass Survey's Top 30 (3 consecutive months August-Octboer 2019) and Bluegrass Today's Top 20 Songs Chart (March 2019)
– Joe Mullins is host of Front Porch Fellowship, a syndicated radio show that broadcasts weekly on over 200 radio stations
– JMRR represented Bluegrass Music at the National Folk Festival (2015)
– Featured Performers of Bluegrass Nights at the Ryman in Nashville, TN (2011 & 2012)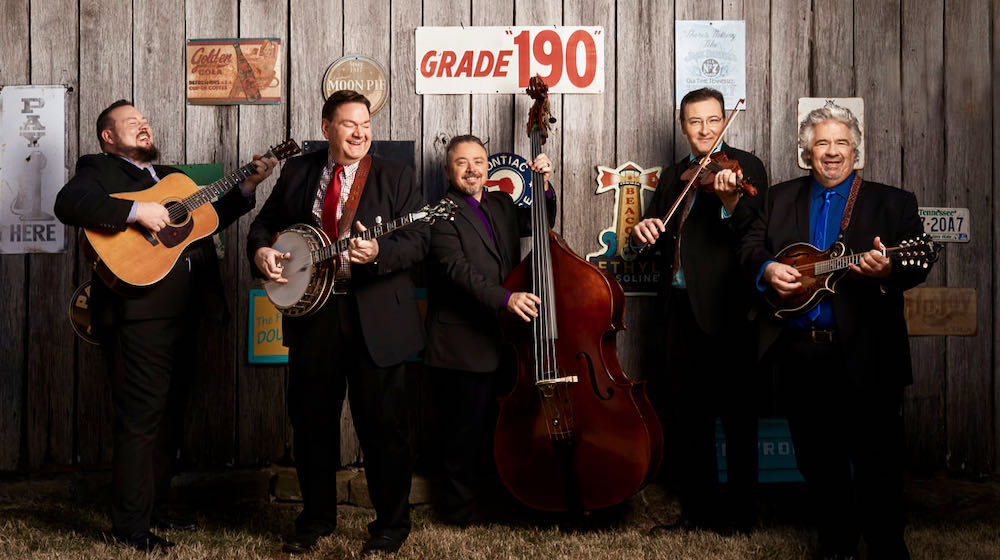 About the Artists
Joe Mullins, Fiddle and Vocals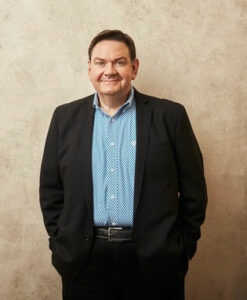 Joe Mullins began to recognize the power of music to bridge traditions and create new communities while listening to his father Paul "Moon" Mullins, a radio broadcaster and accomplished fiddle player from Kentucky. Like so many, the Mullins family found themselves in the Dayton/Cincinnati, Ohio area as a result of the great Appalachian out-migration from coalfields to industrial urban centers. Mullins witnessed how his father's daily country and bluegrass radio show comforted those far from home and it was then he knew he wanted to perform traditional Appalachian music. His father was not only a voice on the radio, but someone the community trusted with a familiar accent. Joe Mullins continues this legacy of connecting people to their heritage through music as a touring musician, entrepreneur, radio broadcaster, and educator today.
As a performer, Mullins quickly established himself as a strong traditional banjo player and lead vocalist. He was only seventeen years old when he and his father founded The Traditional Grass, a bluegrass band out of the southwest Ohio area. By 1989, both Joe and his father had left full time radio work to focus on promoting their band, which went on to record eight albums and perform together for twelve years. In 1997, Mullins became a founding member of Longview, a highly awarded all-star, neotraditional bluegrass group. Longview inspired a trend of reunion tours and collaborations across the genre that continues today.
In 2006 Mullins founded the Radio Ramblers. The band, like his radio programs, initially started with the intent of meeting local needs in Southwestern Ohio, however, the professionalism and consistent quality of the band's performances led to a steady increase in demand for shows. Under the leadership of Mullins, the Radio Ramblers debuted on the Grand Ole Opry on July 27th, 2013, a mere 7 years after their first performance. The band continues to actively perform and tour. Mullins' music is described as authentic bluegrass, marked by consistently clean harmonies, his driving Scruggs-style banjo playing, and entertaining showmanship. His albums and projects have received over a dozen International Bluegrass Music Association awards, notably the 2019 award for Entertainer of the Year (with the Radio Ramblers), the highest award a band can earn within the genre. Throughout his career, Mullins has recorded more than twenty-two albums with plans for future projects.
And yet, Joe Mullins is much more than a performer. Raised in a professional household, Mullins was taught that "if you are going to succeed with a banjo and fiddle, you've got to do it with class and dignity". That sentiment has penetrated every aspect of his business career. The bluegrass music genre is complex, musically and culturally. Many argue that bluegrass was commercial from the beginning, dependent upon radio programs and clever marketing to reach their rural audiences. Mullins embodies that complexity as he navigates both broadcasting and band management. He became an entrepreneur in 1995 when he purchased WBZI Radio in Xenia, Ohio. He later purchased two other stations, all of which operate as Real Roots Radio under Town and Country Broadcasting, Inc. Additionally, he hosts a syndicated radio show, Front Porch Fellowship, which is aired weekly across much of the U.S. and Canada. Seeing a need for an indoor music festival in his community, and building upon early promoting experiences Mullins started the Southern Ohio Indoor Music Festival, an event he organizes each March and November at the Roberts Centre in Wilmington, Ohio. His leadership has been noted by his peers, and in 2016 he was elected to serve as the Chairperson of the IBMA Board of Directors. Further, his professionalism and integrity position him as a trusted mentor to future generations of performers. Few people are both entertainers and accomplished community and business leaders; Mullins does both with dignity. The list of awards attributed to Mullins tells only half the story of his career. The rest is found in sincere relationship building with communities, fans, and industry professionals.
Mullins continues to plan and create. He shares with excitement how inspiring it is to see enthusiasm for traditional music in communities far from Central Appalachia. Believing in the educational and narrative power of bluegrass music, and calling upon experiences performing in diverse settings, Mullins bridges educational and entertainment gaps. For those who don't see live music regularly, or are not familiar with the complex history of Appalachian migration, Joe Mullins offers an entryway into conversations about community, belonging, and the power of music.
"Jumpin" Jason Barie, Fiddle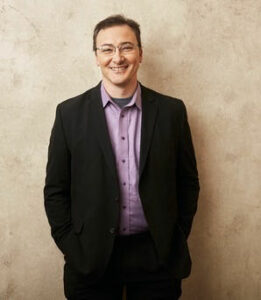 Jason began taking classical violin lessons at the age of 10 and a couple years later found himself taking fiddle lessons at a music store in Tampa, Florida where he is from. Jason spent most of his teen years filling in with various Florida bands and competing in fiddle contests.
Upon graduating high school in 1997, Jason began performing full-time with the Sand Mountain Boys for four years before going to work with Lorraine Jordan and Carolina Road for the next four and half years. Afterward, Jason performed two years with the Larry Stephenson Band and then almost six years with Doyle Lawson & Quicksilver. He's been performing as a member of the Radio Ramblers since November 2014.
​Jason, his wife Sarah and their two children, Isaac and Adalyn, live in Portland, Tennessee.
Adam McIntosh, Guitar and Vocalist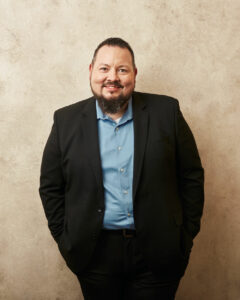 From a young age Adam showed an interest in music of all kinds, but at 14 years old, Adam fell in love with Bluegrass music!  At 16 he and two friends from school got a job playing music at a local amusement park.  Two years later Adam was hired to go on the road playing guitar for Dry Branch Fire Squad where he stayed for a three-year stint.  Adam left Dry Branch in 2003 to start a family with his wife.  In late 2005 Adam received a call from banjo great Joe Mullins who was setting in to motion starting a band called Joe Mullins and the Radio Ramblers. 
After six and a half years as the Radio Rambler's guitarist and lead vocalist, Adam left the road again in 2013 to go to work for Dennis Vance at The Mandolin Store, but soon returned to playing music with a short stint with American Drive, and a year later once more joined with the Dry Branch Fire Squad on guitar. 
In 2018 Adam left the road to open The Banjo Store   With the flexible schedule afforded by The Banjo Store, Adam is thrilled to be rejoining Joe Mullins and the Radio Ramblers!  "I am humbled and honored to get the opportunity to be a Radio Rambler once more.  In some ways it feels like a brand new adventure, and in other ways it feels very much like coming home."
"Rockin" Randy Barnes, Bass and Bass Vocals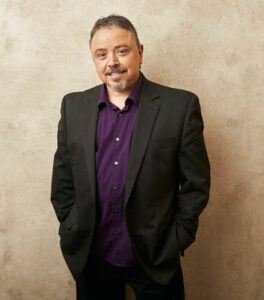 A native of Richmond, KY, Randy Barnes is an accomplished bass player and has an impeccable reputation among the bluegrass community having worked as a band member for Lou Reid & Carolina, Rhonda Vincent & The Rage, Larry Stephenson Band and the Josh Williams Band. He's not only known for his solidarity in timing and tone, but also his loyalty and reliability as a touring road musician.
Randy joined the Radio Ramblers in 2013 and since, has shined on bass and bass vocals, helping the band have a strong quartet on stage and recordings.
Randy and his wife Jennifer have been married over 32 years and have a daughter and three grandsons, Logan, Cole and Waylon. ​
Jeff Parker, Mandolin, Guitar and Vocals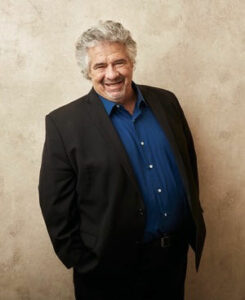 Jeff began playing guitar at age six with his father and biggest influence, Vester Parker, who encouraged Jeff, imparting the lesson that "[Y]ou need to practice. You have to know what you're doing, and keep learning." Jeff started playing the mandolin after he saw his first live performance of the Russell Brothers.
For ten years, he performed at Renfro Valley where he was broadcast in over 200 radio stations with its Renfro Valley Sunday Morning. In 2001, Jeff began his partnership with the Lonesome River Band, and in 2007, he joined with The Dailey and Vincent band. Jeff's collaboration with these groups has only grew his reputation as a leading vocal and instrumental talent and leading personality in bluegrass music.