Lisa Bleil
Vocals and Percussion
Benny Bennack, Jr
Saxophone, Clarinet and Vocals
Benny Bennack III
Trumpet and Vocals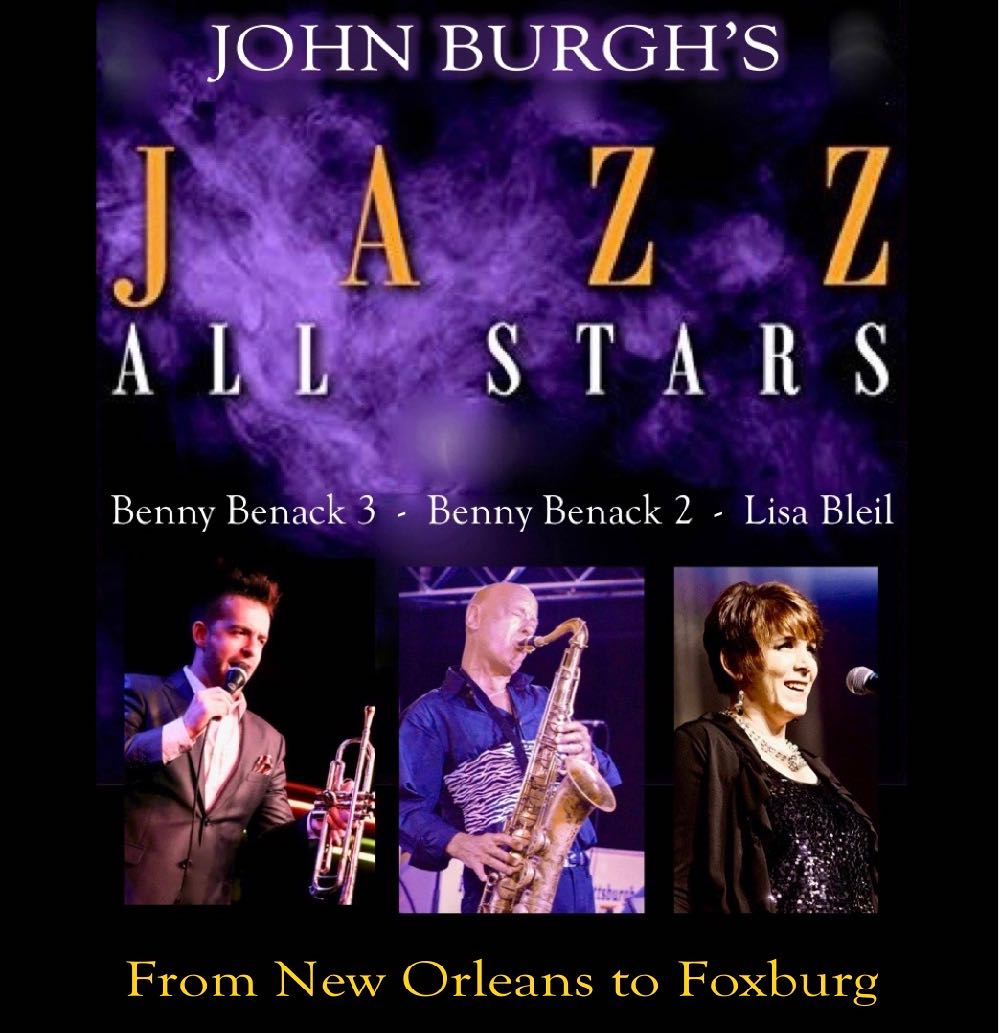 It was a "hot time in the old town" of Foxburg on Saturday, September 14 at 7:30 PM in Foxburg's Lincoln Hall as ARCA's All Star favorites came together for an unforgettable night of music and dancing, on the second floor of the Foxburg Free Library – John Burgh, Benny Benack, Jr, Lisa Bleil plus special guest artist Benny Benack III (son of Benny Benack), who is enjoying an international career and is a hot ticket in Manhattan, will fly in from NYC for this event.
And here is how the two Benny's made their entrance – New Orleans style!
John Burgh's band has been so popular with ARCA Members at the last two Outdoor Concerts at RiverStone farm with the audience dancing for hours on the grass in the golden twilight. This year they MOVED INSIDE to Foxburg's Lincoln Hall!
Adults $20 and Students $5.  Beer and wine available by donation.  Buy online here –  Call to Reserve 724 659-3153 – or cash or check at the door.  Special thanks for ARCA donors Linda and Michael Bradley for sponsoring the John Burgh All-Stars concert.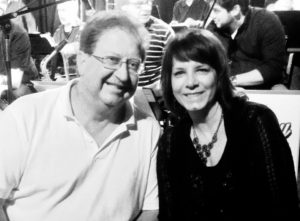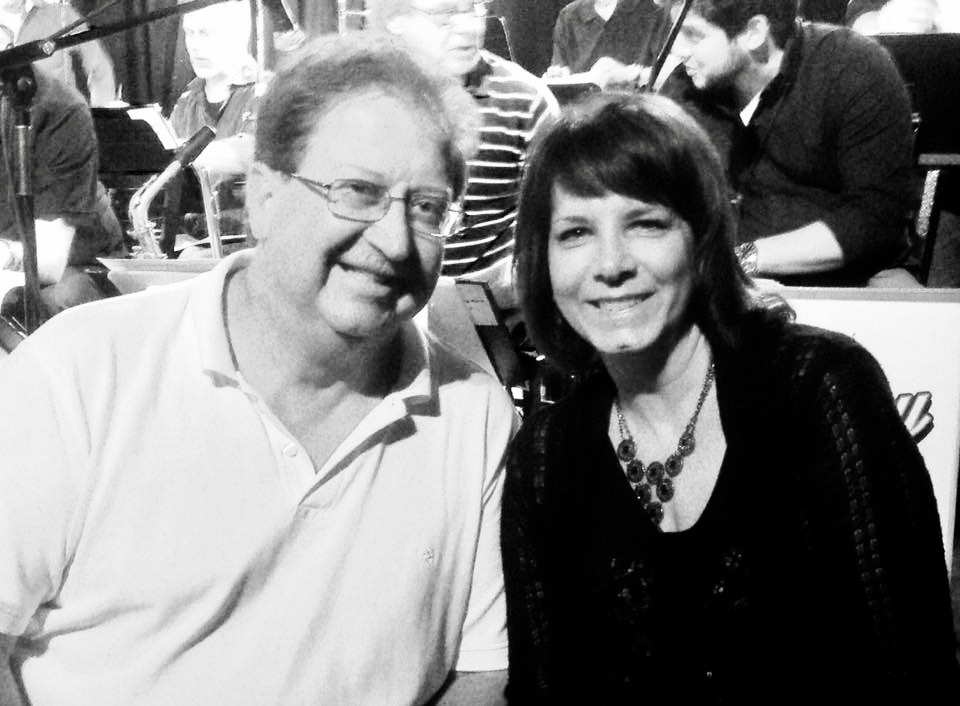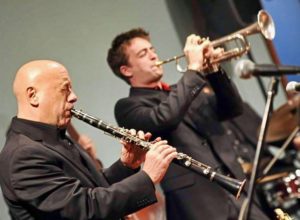 Keyboardist JOHN BURGH was joined by a six piece band including the Pittsburgh legend BENNY BENACK JR on sax and clarinet and BENNY BENACK III on trumpet and vocals plus superb vocalist LISA BLEIL in an evening of sizzling Jazz, Swing and Dixieland, plus dancing to the Blues and Rock n Roll, with wonderful vocals from the Great American Song Book. They made you think you were on Bourbon Street.
The audience wore their dancing shoes! These world travelled and acclaimed musicians encouraged audience members to get up and dance at the back of Lincoln Hall and enjoy a slow dance with your sweetheart. Many preferred to sit and enjoy the musical variety and outrageous riffing – an entertainment delight!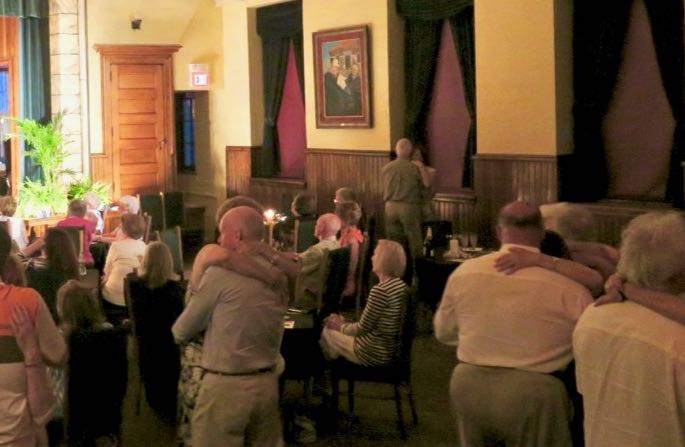 Also on the program, was this song from Benny III's upcoming CD:
About the Musicians
Band Leader & Keyboardist John Burgh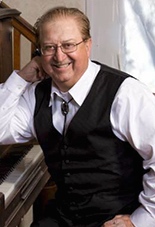 John Burgh and his band have been so popular with ARCA Members performing for the last two summers at the Outdoor concerts at RiverStone Farm.  Allegheny RiverStone Center for the Arts is proud to bring JOHN BURGH back to Lincoln Hall with a six piece BIG BAND for an evening of joyous music-with celebrated Pittsburgh musicians – including BENNY BENACK JR, BENNY BENACK III and LISA BLEIL.
John Burgh was first introduced to the Pittsburgh music scene on 1982 when he joined the Harold Betters Band playing five nights a week at the South Hills Sheraton.  John graduated from IUP in 1981 as a piano performance major, and has returned there many times to play with nationally known artists such as Billy Crystal, Rita Moreno, and recently Doc Severinsen.
John played for many years with the Billy Price Band touring Europe in 2003. He has played and recorded 5 albums with the rock group Gathering Field, playing Hammond B3 organ. Besides filling in occasionally with CLO productions like Miss Saigon and Addams Family, he enjoys playing piano for local musical productions in Sewickley. A long time member of the Balcony Big Band (18 piece jazz band), playing monthly at the Jergels Rhythym Bar in Warrendale.
Many people will remember his performances over the last 30 years in the Oil City/Franklin and Foxburg area.  John grew up in the Harmony/Zelienople area playing piano accompanying his father, who played banjo, and helping his family in the tractor salvage yard business, which he continues to this day.
Benny Benack, Jr. – Clarinet, Sax & Trumpet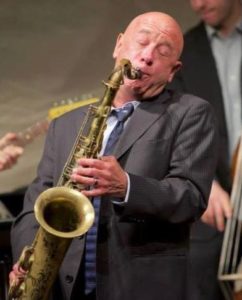 Benny Benack, Jr. is a legend in the Pittsburgh jazz and night club scene – a band leader well known for his virtuosic musicianship and charismatic audience appeal.  The Benny Benack Band plays everything from jazz, swing, big band, Dixieland, Rhythm and Blues and Rock 'n' Roll – with wonderful vocals from the Great American Song Book and more.
Benny is no stranger to the music world.  His father, Benny Benack, was a Pittsburgh band leader and at the forefront of the Pittsburgh jazz scene in the 60's, 70's, and 80's.  Benny Jr. continues the family's musical tradition playing trumpet, clarinet, and saxophone.  His son, Benny Benack III, is following in his father and grandfather's footsteps as a jazz trumpeter and vocalist, currently building a big name for himself in the jazz scene in New York City.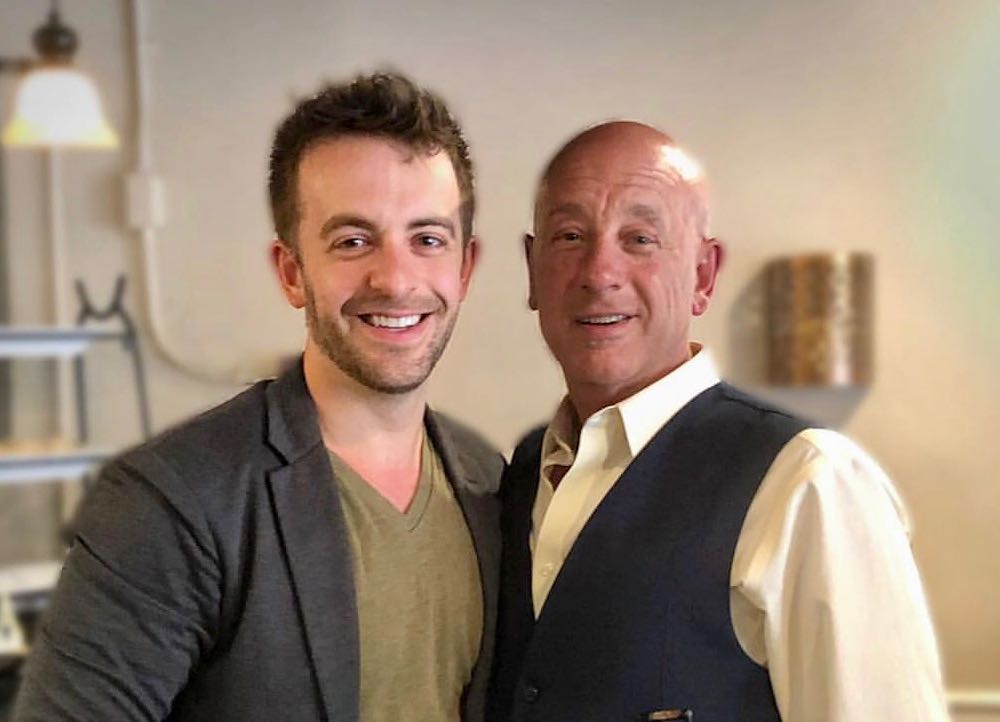 Benny Benack, III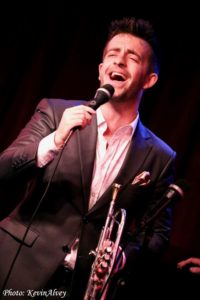 At the age of 27, Pittsburgh- born, New York-based jazz trumpeter and singer Benny Benack III has quickly established himself as one of the most versatile and virtuosic voices of his generation.  Hailed by the New York Times as "a charismatic young trumpeter who maintains an earnest sideline as a singer."  Benny III has a knack for delighting audiences with panache, in the spirit of classic crooners like Sinatra and Torme, with a nod to legendary trumpet showmen like Louis Armstrong and Dizzy Gillespie.
Benny has worked with some of the greatest acts in music, touring domestically as trumpet soloist with Josh Groban, Ben Folds, fashion icon Isaac Mizrahi, as well as European engagements with Christian McBride.  He recently headlined Birdland Jazz Club alongside Anne Hampton-Callaway. Benny's been a guest artist with the Pittsburgh Symphony, Columbus Jazz Orchestra, the Minsk Philharmonic, featured both as a vocalist and trumpeter with each ensemble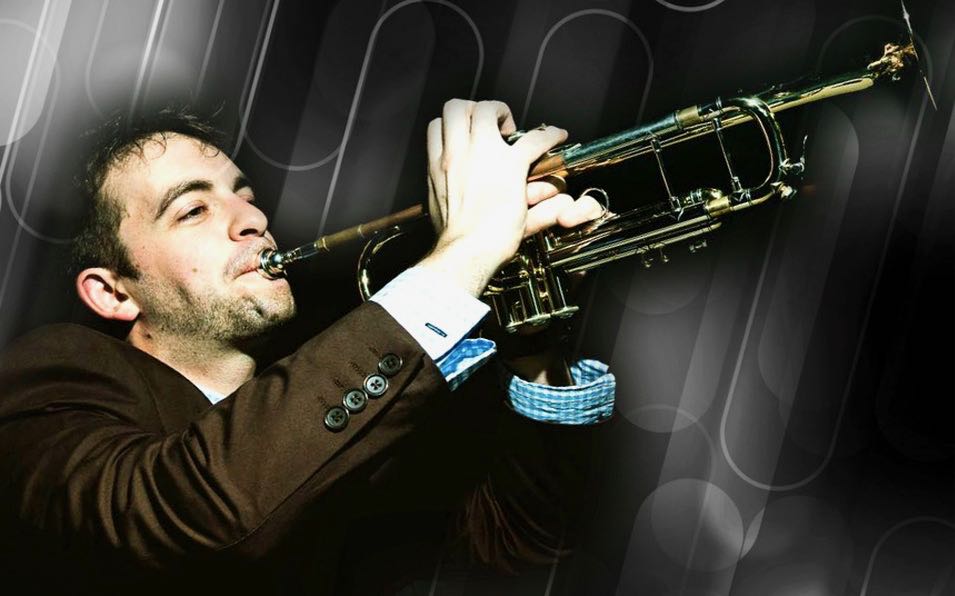 In the Fall of 2017, Benack released his debut album "One of a Kind" to critical acclaim, noting he "reels off songs that come alive with his lustrous trumpet and golden bari-tenor vocalastics" – World Music Report.  On the heels of his album's worldwide success, Benack maintains an active touring schedule internationally, most recently bringing his band to Shanghai on behalf of Jazz @ Lincoln Center, helping to open their new flagship club there.  When at home in NYC, he can be found in residency both at Mezzrow Jazz Club in the West Village, and at the iconic Carlyle Hotel, performing in Bemelmen's Bar with his trio, where Benack showcases yet another talent by accompanying his own vocals on the piano as well.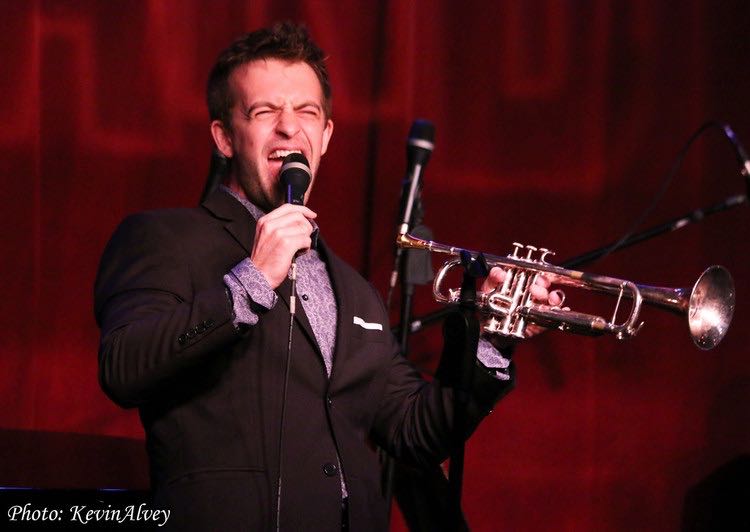 Vocalist Lisa Bleil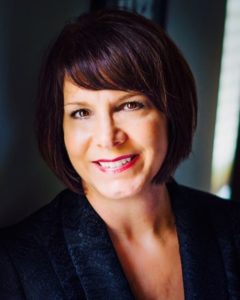 Lisa Bleil is returning to Allegheny RiverStone Center for the Arts for the third time, having headlined for two years in ARCA's 2017 and 2018 outdoor concerts at RiverStone Farm. From Rock n Roll and Jazz to the Blues and the Great American Songbook, vocalist LISA BLEIL is sure to charm and delight AND get you up and dancing!
Versatile vocalist LISA BLEIL is known for her performances on the Emmy-winning PBS series "Live From Studio A" and can also be seen on the nationally-televised PBS specials  "Rock, Rhythm & Doo-wop" and "Red, White & Rock" performing with Frankie Avalon, Frankie Valli, Connie Francis, Englebert Humperdink, among others.
LISA BLEIL has been singing professionally since she was 18. She attended Carnegie Mellon University where she majored in classical vocal performance, and since then she has performed in nearly every facet of the business. From jingles to theater to television to teaching…she even did singing telegrams in college!  Lisa has fronted several local bands over the years, most recently Cityscape.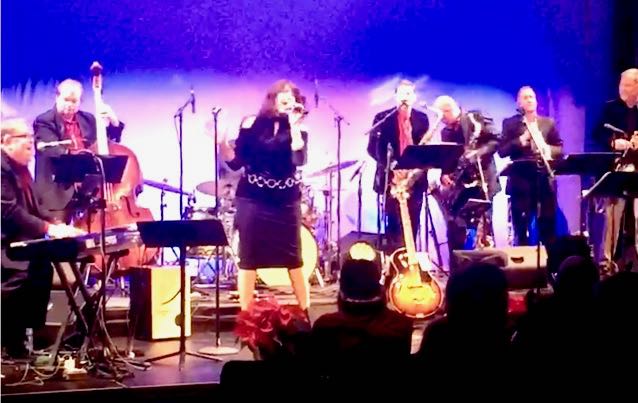 Lisa is currently teaching vocal jazz at West Virginia University and can be heard singing at events and clubs around the Pittsburgh area.   
Here is Lisa Bleil singing Michael Jackson and the Jackson 5's "I want you back" with the John Burgh Big Band at the 2018 ARCA Summer Outdoor Concert.
Enjoy Lisa Bleil singing with a big band including her sons Clint and and Adam in the jazz Christmas tune, "Cool Yule".
ARIVE EARLY & EXPLORE FOXBURG!

Plan to Make a Day of it in beautiful Foxburg!  
Before the concert stop by the Red Brick Gallery and Gift Shop to enjoy the offerings of talented Cooperative Artists from the region.
Enjoy a walk along the Allegheny River trail or rent bicycles with Foxburg Tours OR have a Segway tour of beautiful RiverStone Estate in the morning or early afternoon!  Have lunch at the Allegheny Grille with seating overlooking the Allegheny River, or for more casual fare, at Foxburg Pizza with salads, sandwiches and pizza.  Save time to enjoy wine tasting at Foxburg Wine Cellars and savor a gourmet coffee and hand made chocolate at Divani Chocolatier and Barrista.  Or spend the night in Foxburg in the lovely Foxburg Inn or up the river at Emlenton's bed and breakfast,  The Barnard House.