Katherine
Piano and Vocalist

"This is one artist who solidly and easily distinguishes herself from the run-of-the-mill vocalists and musicians. Farnham takes us on a dazzling and delightful musical journey to a land of cool, sexy and suave. I fell immediately in love…"  –The Smooth Jazz Ride
Allegheny RiverStone Center for the Arts is proud to present, bringing back to the region, Billboard-charting, 9-Time Global Music Award winning and internationally acclaimed singer/songwriter/pianist Katherine "Kool Kat" Farnham and her three piece band of consummate musicians – Denny Jiosa, guitar; Roy Vogt, bass; and Rich Adams, drums –  on Saturday, September 17 at 7:30 PM in Foxburg's Lincoln Hall.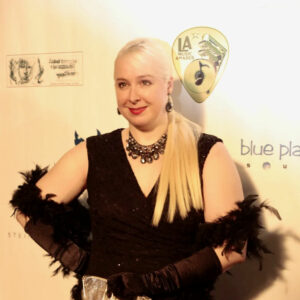 This amazingly talented, four-octave vocalist and classically trained pianist and diverse artist crosses musical styles, and for her Lincoln Hall audience will be performing songs from her most recent award-winning album "Love Philosophy".  Her set will combine originals with well-loved jazz and Latin jazz standards, adult contemporary, Broadway, soul, R&B, fusion and well known favorites, such as "Besame Mucho", Billie Holiday's "Good Morning Heartache", and the smash Broadway hit "People". 
These will be songs from the heart that will surely get our ARCA audience up to dance with their sweethearts at the back of the hall.
Calling herself a jazz and Americana roots musician, Kat's actual roots trace back to Clarion, PA, as a graduate of Clarion Area High School.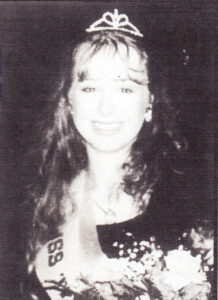 Whether dressed in the elegance and glamour of vintage chic or in street-savvy, hip attire, this gorgeous woman was the former Clarion, PA "Miss Teen Autumn Leaf Festival". Raised in a musical family, her father, Dean, a Clarion University professor, was a musician-arranger-scholar who in his earlier life toured as a trombonist with Arthur Fiedler and the Boston Pops and performed with the Baltimore Symphony and the Sante Fe Opera. Kat took piano lessons from her mom, an early influence, as she was a concert pianist herself and Director of the New England Conservatory's Wellesley Branch.  A young prodigy, Kat wrote her first song at age 5 during a family road trip and performed her first vocal solo the same year. She went on to graduate summa cum laude from the Boston's renowned Berklee College of Music.
When she won the LA Music Award for Female Singer Song Writer of the Year, Kat was hailed as one of the industry's most promising new artists – a promise she continues to fulfill with each new, inspiring and award winning album and single release.  Having been compared to such diverse artists as Norah Jones, Joni Mitchell, Sarah Vaughn, Diana Krall and Celine Dion, LA Music Awards noted that "…she writes prolifically of love, passion, hope and myth with a thoughtful integrity that both illuminates and entertains." Hers is a musical and soulful message relevant for our times. All Music Guide says "Her lyrics are heavy and meaningful, but her vocalizing is soaring."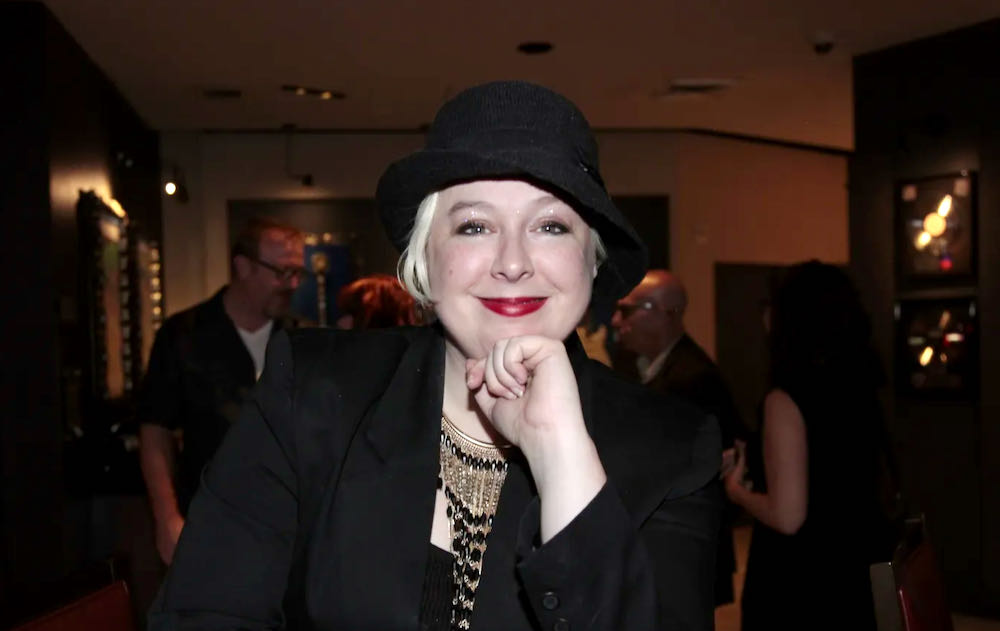 This will be an evening you do not want to miss as this world class artist graces the Lincoln Hall Steinway and with her band of superb musicians takes us all to another place.  Dancing with your sweetheart at the back of the hall – sublime…
ARCA is grateful to ARCA Board Treasurer and Secretary Barbara Bott and Robert Jennings for their very generous donation sponsoring Katherine Farnham's concert. 
Post-COVID, open theatre style seating has returned to 100% capacity.  There is no mask requirement. Please refrain from attending if you are ill or if you have been exposed to anyone with COVID.
Tickets are:  Adults $25, Members $20, and Students $15.  Call early to reserve: 724-659-3153, pay by check or cash at the door, or BUY ONLINE NOW here.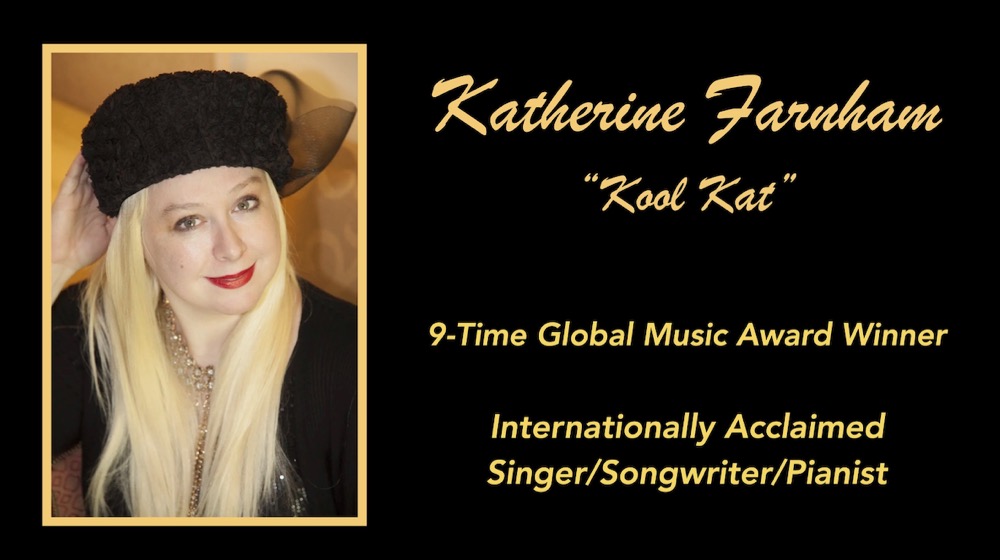 ARIVE EARLY & EXPLORE FOXBURG!

Plan to Make a Day of it in beautiful Foxburg!  
Stop by the Red Brick Gallery and Gift Shop to shop for that special gift from the first floor offerings of talented Cooperative Artists from the region and view the special exhibit in the upstairs gallery.
Enjoy a walk along the Allegheny River trail or rent bicycles with Foxburg Tours in the morning or early afternoon!  Have lunch at the Allegheny Grille with seating overlooking the Allegheny River, or for more casual fare, at Foxburg Pizza with salads, sandwiches and pizza.  Save time to enjoy wine tasting at Foxburg Wine Cellars and savor a gourmet coffee and hand made chocolate at Divani Chocolatier and Barrista.  Or spend the night in Foxburg in the lovely Foxburg Inn or up the river at Emlenton's bed and breakfast,  The Barnard House.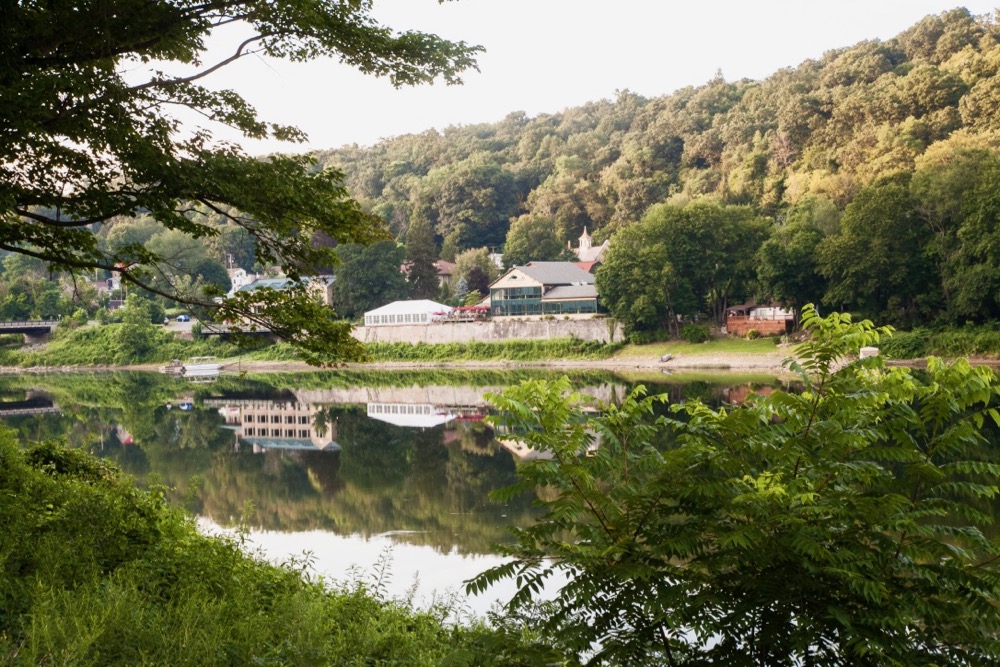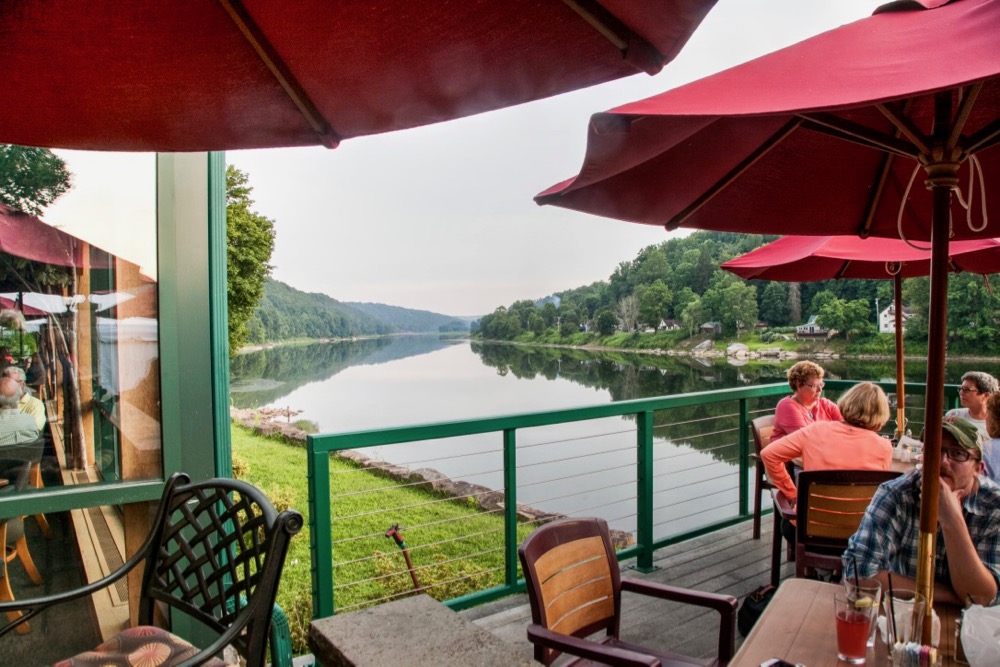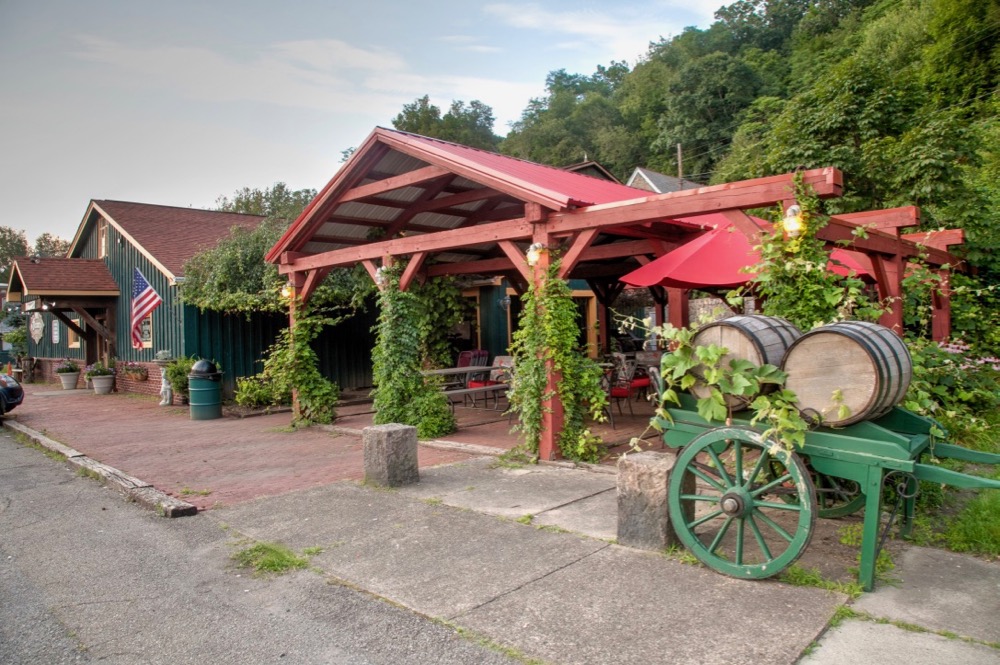 Katherine "Kool Kat" Farnham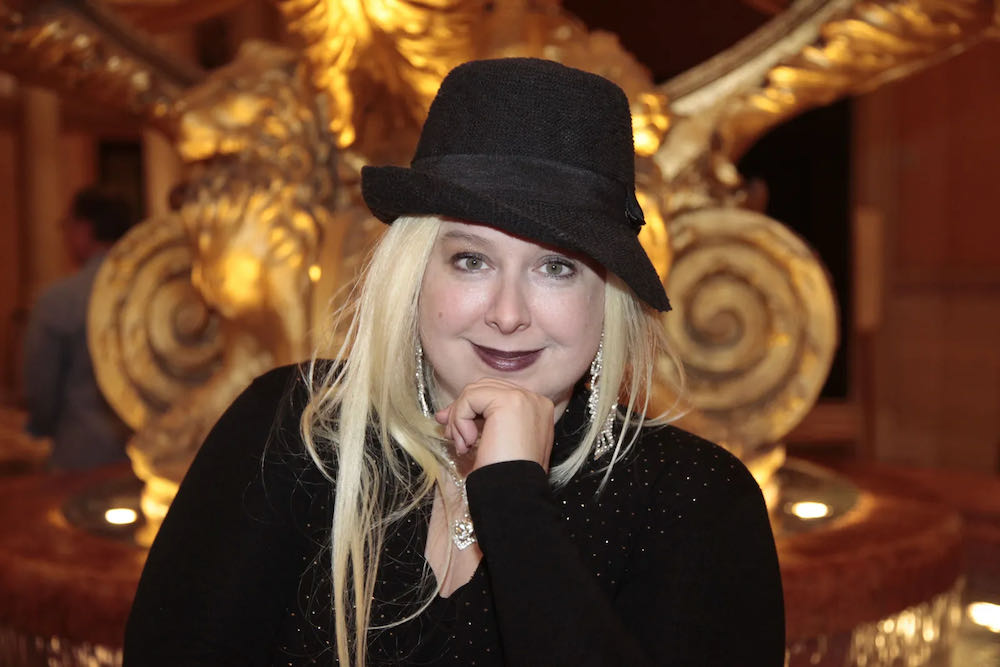 Billboard-charting, 9-Time Global Music Award winner and internationally acclaimed singer/songwriter/pianist Katherine Farnham has been called a musical genius by industry veterans, fans and students alike. Hailed as "one of the top artists of our time" by journalist Toninho Spessoto, she was recognized as a prodigy and was composing, playing piano, singing, and acting by the age of five.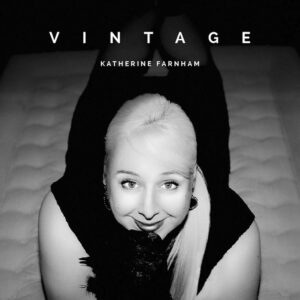 The former Miss Teen Autumn Leaf Festival has performed on stages with Latin jazz greats Celia Cruz and Tito Puente Jr. She has recorded with many renowned musicians including Grammy winner and legendary saxophonist Kirk Whalum, Latin Grammy winner Nestor Torres, Grammy Winner and Blues Hall of Famer Darrell Leonard, Grammy Nominees Denny Jiosa and Mindi Abair to name a few. Her engaging style combines elements of jazz, Latin jazz, adult contemporary, theater, R&B, blues/roots, and fusion. In recognition of her considerable contributions to the genre, her groundbreaking, self-produced CD "VINTAGE" was added to the prestigious jazz archives at the Mediatheque Musicale de Paris, France.
The Los Angeles Music Awards voted the third-generation musician the "Best Female Singer/Songwriter" in their entire twenty-five year history. All Music Guide says, "Her lyrics are heavy and meaningful, but her vocalizing is soaring." AXS says, "…a singer with many sides, all worth getting to know…an open, fearless artist. Two-Time Emmy Nominee and Celebrity Radio Host Phillip Silverstone raved, "absolutely brilliant. Farnham is doing for jazz what Clapton did for the blues – bringing it to the mainstream."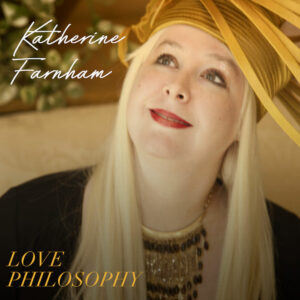 The First Place Winner of the First Annual Autumn Leaf Festival Talent Show, Katherine has won over a staggering twelve music awards in the last few years, including being one of the youngest recipients of the Albert Nelson Lifetime Achievement Award. (Other recipients include Colin Powell, Wonder Woman Entertainer Lynda Carter and actress Dee Wallace.) Katherine's 2022 CD "LOVE PHILOSOPHY" won a total of eight Global Music Awards – one for the whole album and others for seven singles. She has earned Global Music Awards for "Jazz/ Emerging Artist" and "Jazz/Blues Song" as well as Los Angeles Music Award Nominations for "Best Jazz Artist" and "Americana: Blues & Roots Artist". She won a Las Vegas Counter Culture Award for "Best Jazz Performer". HG Radio in Mexico also nominated her for her Spanish language singing with "Cantante Feminine del Ano".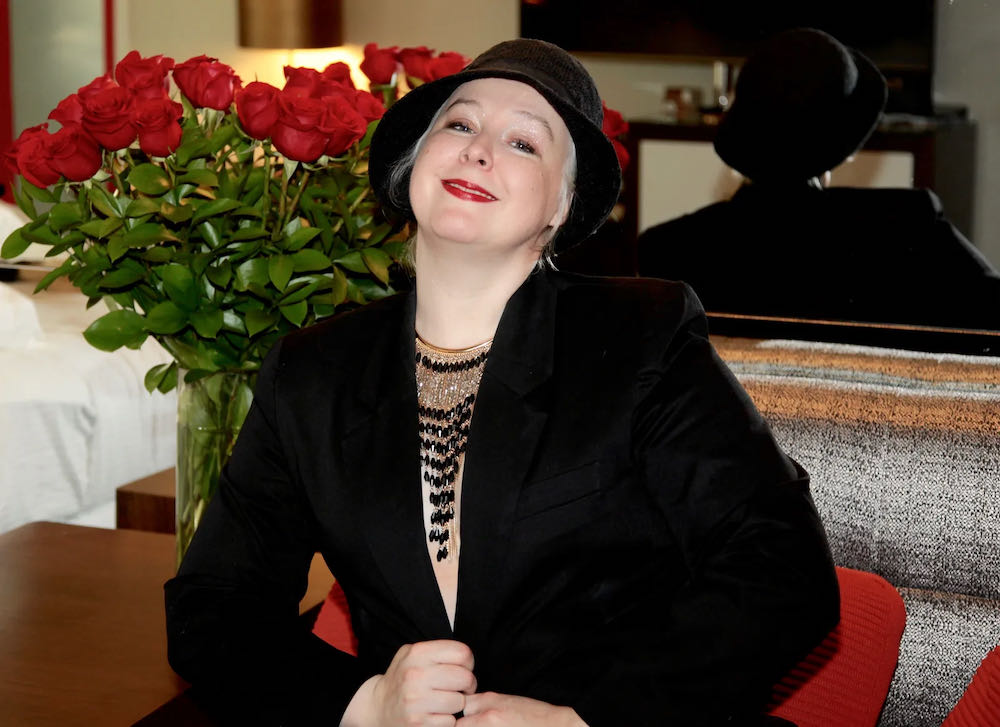 With "LOVE PHILOSOPHY", she serenades listeners with beautiful originals and standards in English, Spanish and Portuguese, proving she is an artist with an incredible heritage, an exciting present and a future as bright as the stars. Just as importantly, she is an artist with a message relevant for our times.
Farnham has earned comparisons to Barbra Streisand, Celine Dion, Christina Aguilera, Sarah Vaughan and Diana Krall. She's not just a brilliant vocalist, but also a classically-trained pianist and entertainer of the highest caliber.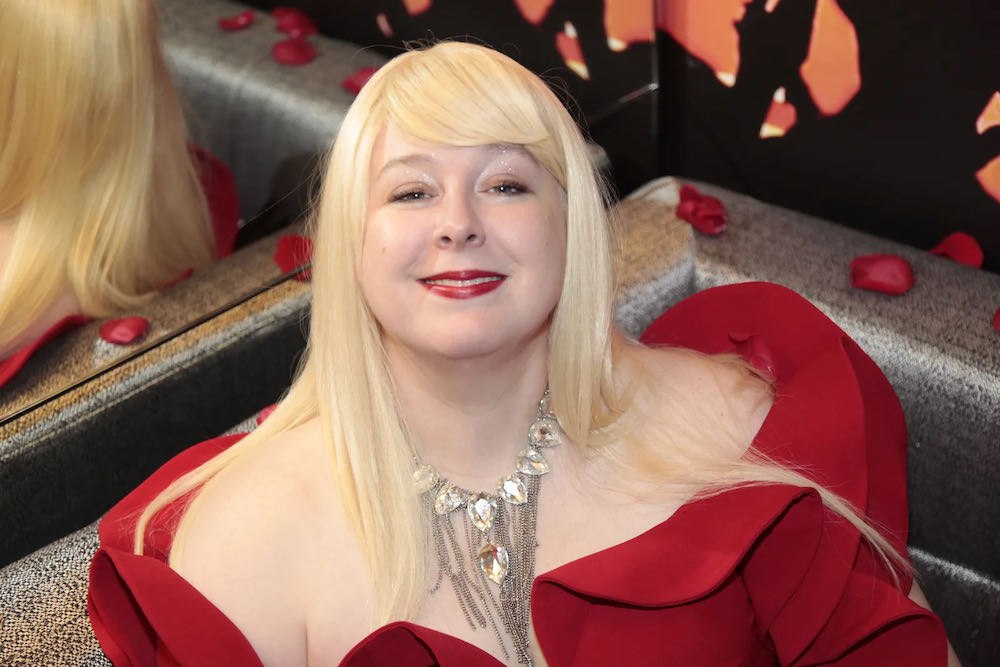 Katherine's artistic legacy dates back over one hundred and thirty five years to legendary composer and concert pianist Franz Liszt. Farnham's father was a musician/scholar who toured as first trombonist with The Boston Pops and The Baltimore Symphony and her mother was a concert pianist, composer, and former Director of New England Conservatory's Wellesley Branch. She personally trained her daughter for over a decade. This tutelage went in a direct pedagogical line from Katherine to her mother, to her mother's teacher European concert artist Madame Dayas, to Dayas parents and then to Franz Liszt. Going back even further, Liszt studied with Carl Czerny and Czerny studied with Beethoven. "For years I had no idea that my musical legacy led directly back to these incredible artists. Once this sunk in, I woke up and started to pay attention."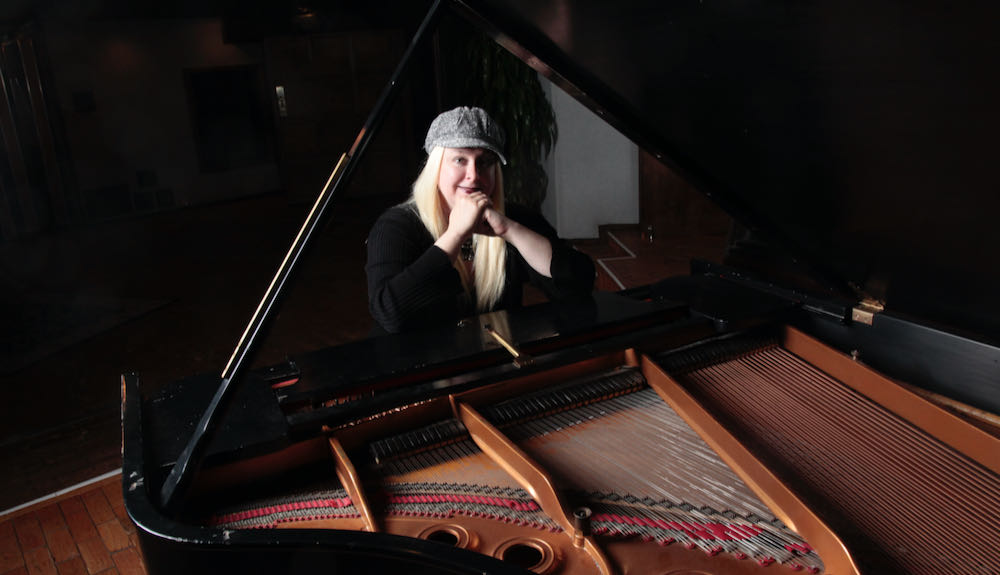 With this kind of heritage, it is no surprise that Farnham eventually made the piano a central focus on "LOVE PHILOSOPHY". Assembling a multiple Grammy-winning production team, she recorded on not one, but three world- class Steinway grand pianos. Combining originals with well-loved jazz, blues and theater standards like "Besame Mucho (feat Denny Jiosa)", Billie Holiday's "Good Morning Heartache", and "People, A Tribute to Barbra Streisand (feat Mindi Abair)", Farnham has created a world-class work. This album speaks lyrically of spiritual love with the title track and singles "Dreams (feat Denny Jiosa)" and also true romantic love with "Night of Romance", a honest, heartfelt ballad complete with string section for which she won a Global Music Award as a songwriter.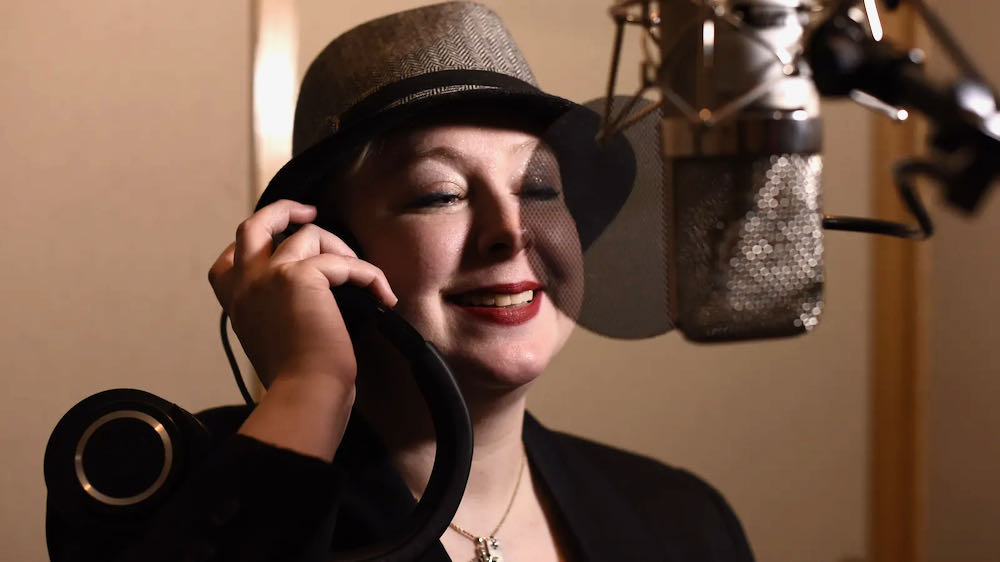 Trained by both her musician parents as well as classical and jazz legends, Kat began her performing career as an actor at age five and sang her first jazz vocal solo a few months later. Her "VINTAGE" CD earned rave reviews, interview requests and airplay in US, Canada, Europe, South America and Africa and standing ovation and sold out live performances. She has appeared on Good Morning America, NBC 6, Telemundo and toured throughout the US and abroad. She has performed at festivals including the Hub City Jazz Festival in New Jersey, and at major athletic events such as The Ericsson Open (the only female artist), The Miami Marathon and national dates for NASCAR.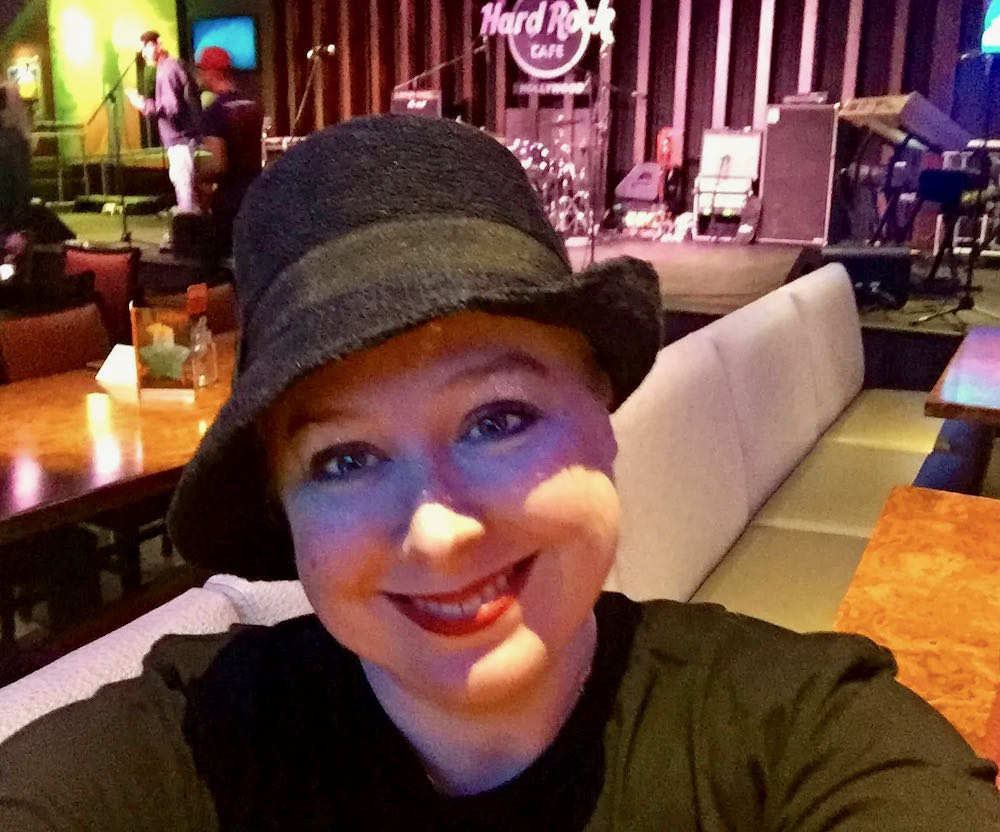 Katherine won scholarships to Tanglewood and conservatory and earned her BM Degree with highest honors from Boston's acclaimed Berklee College of Music. She earned her MM from the University of Miami. After doing post graduate work, she earned several certifications, including an Executive Leadership Certificate from Cornell University. A passionate educator, she taught at several universities including Miami's acclaimed New World School of the Arts Conservatory.
Katherine served as Celebrity Voice Adjudicator for Los Angeles Music Center's Annual Spotlight Awards where she served for two consecutive years in the Non-Classical Voice Category.
 She also adjudicated for the ARTS Recognition and Talent Search (Popular Voice Category) and was a Guest Lecturer and Performer for several major organizations including the National Federation of Music Clubs.
The recipient of the Rotary Outstanding Service Award, Katherine is also an author and humanitarian whose articles on music and singing have been published in several magazines. She also writes regularly for her online blog. In addition to all this, she organized and sponsored six benefits in Miami and Los Angeles supporting music education and ethnic unity. She still finds time to donate charitable performances and support to organizations like The Salvation Army, ASPCA, Doctors Without Borders and many others.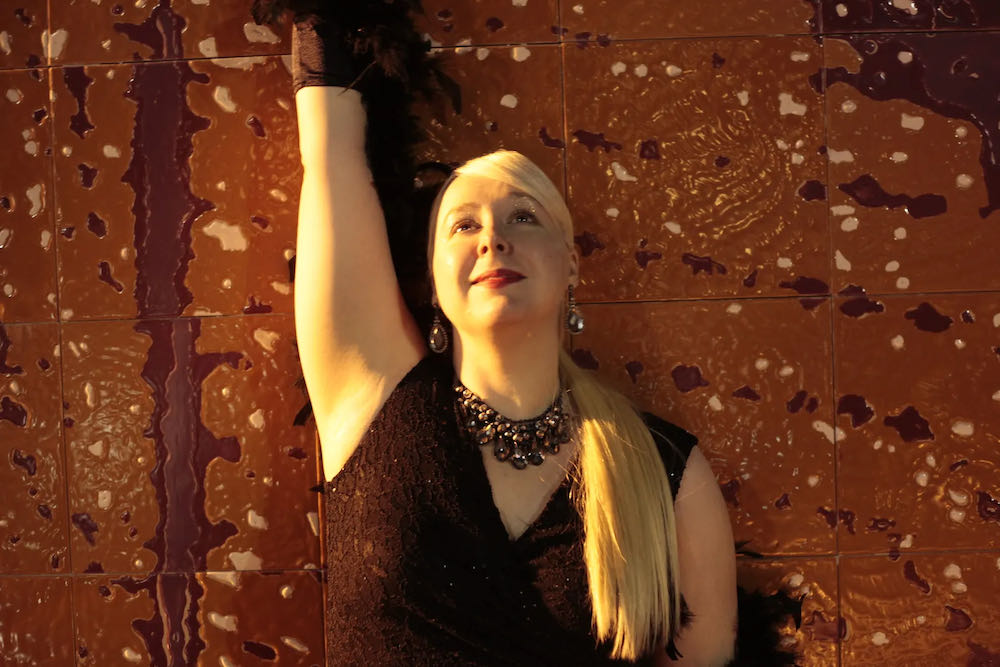 Katherine continues to inspire with "LOVE PHILOSOPHY" and its companion audiobook, "LOVE PHILOSOPHY POETRY COLLECTION" sharing her undeniable love for music and her love for people.
For more information or to purchase Katherine's physical or digital albums and singles, please visit www.KatherineFarnham.com, Amazon or Apple Music. © 2022 Voice Inside Records

DENNY JIOSA, GUITAR
A native of Indiana, Four-Time Grammy Nominee Denny Jiosa is recognized and respected worldwide as one of the most dynamic and soulful guitarists on the scene today. He has always pushed the envelope stylistically, swirling in the style of smooth Wes Montgomery inspired playing; to soaring Santana-esc solos; to Jeff Beck technical prowess. On his seventh release, JIOSA On The Edge, he demonstrates high energy instrumental rock that received rave reviews and featured Jiosa on vocals on the dynamic rock ballad "Afraid of The Dark". Pushing the envelope even further, his release, "MUEVE TU CUERPO" is a Latin jazz/rock influenced project featuring soaring guitars, dynamic horns, and alluring vocals.
He is best known for his smooth jazz projects, all garnering Top 5 and 10 positions on the smooth jazz charts, as well as delivering his Number 1 hit single "Wounded Warriors" in the UK and number one on his current single, "Missing You" on WSJR, MD. His three previous CD's "Moving Pictures", "Inner Voices" and "Jazzberry Pie" were all NAC and Smooth Jazz Chart Toppers at #10 , #5, and #20. "Lights of the City" from "Inner Voices" won the SESAC National Performance Activity Award for the most NAC single airplay of any song that year.
Also, the Gavin top 100 Smooth Jazz list has consistently included Jiosa's discography.
Denny's career includes a long history of live performance. You may have seen him jamming with Steve Winwood, or touring in the smash Broadway musical, "Pumpboys and Dinettes."
He has worked with gospel sensation Yolanda Adams, legendary blues guitarist B.B. King, master guitarist Phil Keaggy, the late Bobby Hebb (Sunny), Saxophonist Kirk Whalum, Drummer Chester Thompson (Genesis, Santana), Country star Crystal Gayle, Phillip Baily, Ronnie Laws, and Take 6.
Denny Jiosa and his band deliver enough energy to power a fleet of rockets. It's a fuel that burns full-throttle, ignited by the heat of the soulful voice of his guitars and the power and passion of his performance. Jiosa is a master at twisting meticulous melodies and soulful ambiance from the guitar, bringing the audience to their feet one minute, and too heartfelt tears the next.
He studied at Purdue University and Musician's Institute. His endorsements include Godin,PRS, Whitfill, and Willow Creek guitars plus SKB, Jensen and many others.
ROY VOGT, BASS
How many people can lay claim to a career so varied that it includes appearances on Montreaux Jazz Festival, Montreal Jazz Festival, the London Palladium, the Grand Ole Opry, MTV's Headbanger's Ball and the Kremlin? From Punk to Funk, the simplicity of Country and Blues to the complexity of HyperJazz and World Beat? Not many. Yet premier bassist and educator Roy Vogt has done all that and more.
Originally from Texas, Roy has been pursuing the art of bass for decades and was the first person in history to receive a Masters degree in Electric Bass Performance – from the University of Miami's music school.
Roy has recorded or performed with an amazing list of top stars, including Larry Coryell, Victor Wooten, Dave Weckl, Steve Vai, Chester Thompson, Miroslav Vitous, Glenn Campbell, BJ Thomas, Chet Atkins, Englebert Humperdinck, Dickey Betts, Tony Joe White, Charlie Daniels, Jerry Reed, and of course Katherine Farnham.
Roy holds the prestigious Bass Professor Chair position at Nashville's Belmont University.
Endorsements include Kiesel Basses, including the specially designed RV69K Roy Vogt Signature Bass. Others are Nightwalker, DNA, Kalium, and Guardian.
RICH ADAMS, DRUMS
Chicago native Richard Adams is a composer of intricately designed music whose textures of syncopated rhythms and colorful harmony give way to soaring melodic themes. Adams music has been performed by a diverse group of ensembles including the Black Sea Philharmonic in Costanza, Romania, PRIZM, Luna Nova, and The Contemporary Chamber Players at the University of Memphis and the ASCAP Film Scoring Ensemble at NYU.
Recently his string quartet, Journey of The Soul, was performed live on WMOT as part of a radio broadcast featuring select members of the Nashville Composers Alliance.
Adams' film scores include documentary films: The Battle of Nashville and The Land of the Setting Sun, as well as the independent film, America's Heroes, which played at the Bellcourt Theater. Other credits include composing music for the Epiphany Dance Company's performance of The Horse and His Boy, which premiered at The Tennessee Performing Arts Center.
Adams has performed on the ABC TV Network series Nashville, with jazz greats Mike Stern and John Scofield, with American Idol singer/Lyric Street recording artist Josh Gracin, and recorded with Capital Records recording artist Jenifer Hanson. He has also done international tours opening for stars Faith Hill, Tim McGraw, Wynonna Judd, Neal McCoy and Merle Haggard. Recently, he played drums on the new album "Stories" by jazz vibist, Jerry Tachoir.
He earned a BM Degree from Berklee College of Music in Boston, his MA in composition from Middle Tennessee State University and his DMA in composition from the University of Memphis.