Katherine Soroka
Mezzo-soprano

Join us to Celebrate ARCA's Anniversary!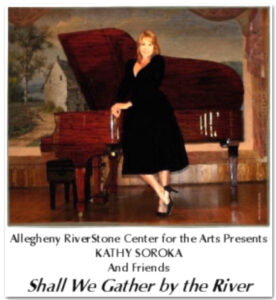 Join the fun and celebrate ARCA's 16th Anniversary – a concert postponed from last year – with a classical cabaret performed by Katherine "Kathy" Soroka & Friends on Sunday, November 6, 2022 at 2 PM in Lincoln Hall.  This "Pops" concert will include an eclectic mix of music that ARCA audiences have enjoyed over the years – chamber music, piano solos, art song, opera, jazz standards and musical theatre – from Bizet, Massenet, Strauss and Rossini to Gershwin, Bernstein and Sondheim.
In this reprise of her performance in ARCA's inaugural concert in 2006 of the same name, Kathy will be joined by tenor Robert Frankenberry, violinist Monique Mead and pianist Walter Morales.

Raise a glass of champagne at intermission and, after the concert, enjoy a champagne/wine & appetizer reception at the Red Brick Gallery for the opening of the exhibit of Jeffrey Calta's "Dark Art: Leaded Glass in 2, 3 and 4 Dimensions"and Donna Edmond's nature watercolors in the Upstairs Gallery.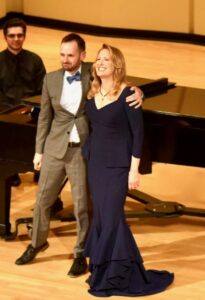 Known to audiences as an ARCA Board member, handing out programs or taking photos at the back of the hall, Kathy has had a double career both onstage and backstage in the performing arts.  Hailed for her "masterful" and "heartfelt vocalism" (Pittsburgh Post Gazette), she is known for her moving and vivid performances as a singer-actress. Her world premiere of David Stock's "Solomon Songs" with the Pittsburgh New Music Ensemble was acclaimed for "finding both lush lines and dramatic intensity… commanding the stage". (TribLive) 
ARCA is grateful to Kears and Karen Pollock for their very generous sponsorship of this concert.
Tickets may be purchased online here. Tickets are Adults $20, Students $5.  Call to Reserve at 724-659-3153 and pay by cash or check at the door.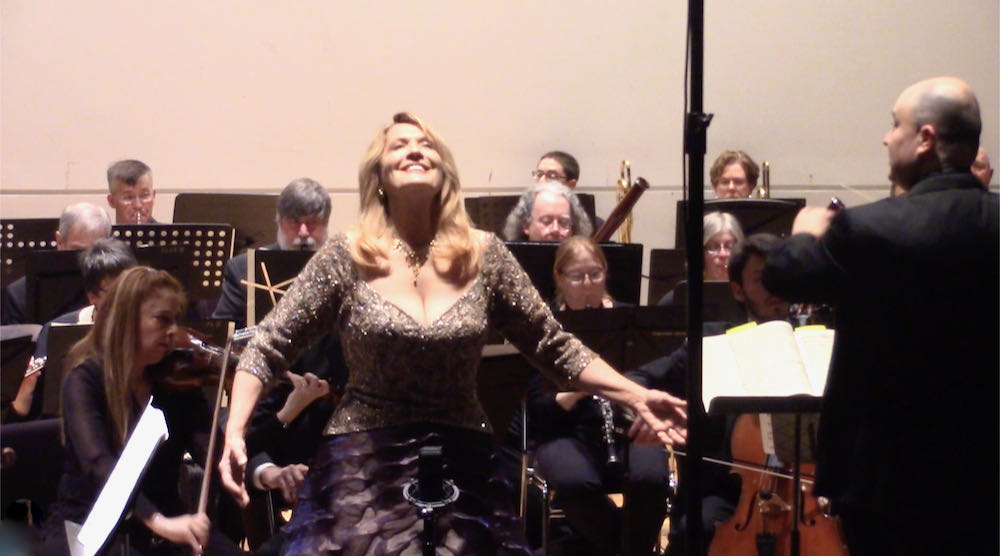 The musicians will share with the Lincoln Hall audience the joy they've had making music together in Pittsburgh concert venues.  Kathy has performed with the Edgewood Symphony with Music Director Walter Morales singing Mahler, Bernstein and David Stock.  Robert Frankenberry and Kathy have performed together in many Aria412 concerts, a Mozart celebration for Chatham University, and in recital at Mercyhurst University.  All three artists – Kathy, Robert and Walter – performed in Verdi's Un ballo in maschera and Richard Strauss' Elektra with the Chatham Concert Opera.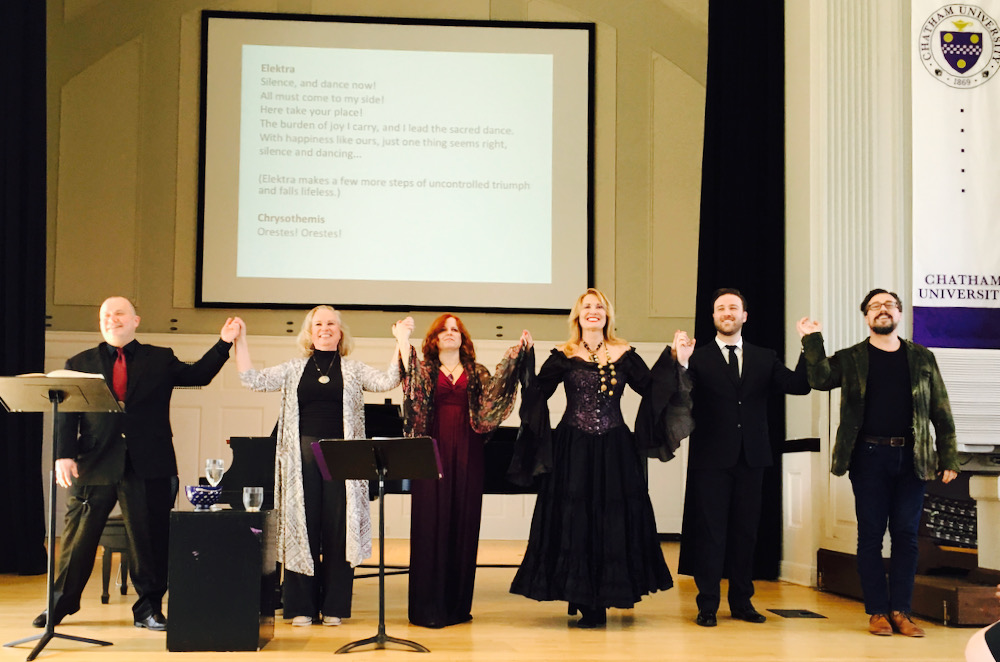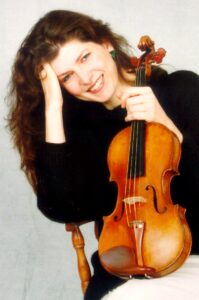 Internationally acclaimed violinist Monique Mead  will perform Massenet's musically blissful Méditation from Thaïs and melancholy Élégie and the achingly beautiful violin obligato in Richard Strauss' Beim Schlafengehen, as well as the first Gershwin Prelude arranged by Jascha Heifetz and Bernstein's "I Feel Pretty" arranged by Raimundo Pinafore.
While this is her first "live" ARCA appearance in Lincoln Hall, in the 2021 season Monique created the brilliant educational video Spark Your Creativity featuring her two children and the "Trio con Brio".  The video was commissioned by ARCA to be presented in its Educational ArtReach program during the COVID restricted Spring 2021 semester in elementary classrooms in the Allegheny-Clarion Valley Schools.


ARIVE EARLY & EXPLORE FOXBURG!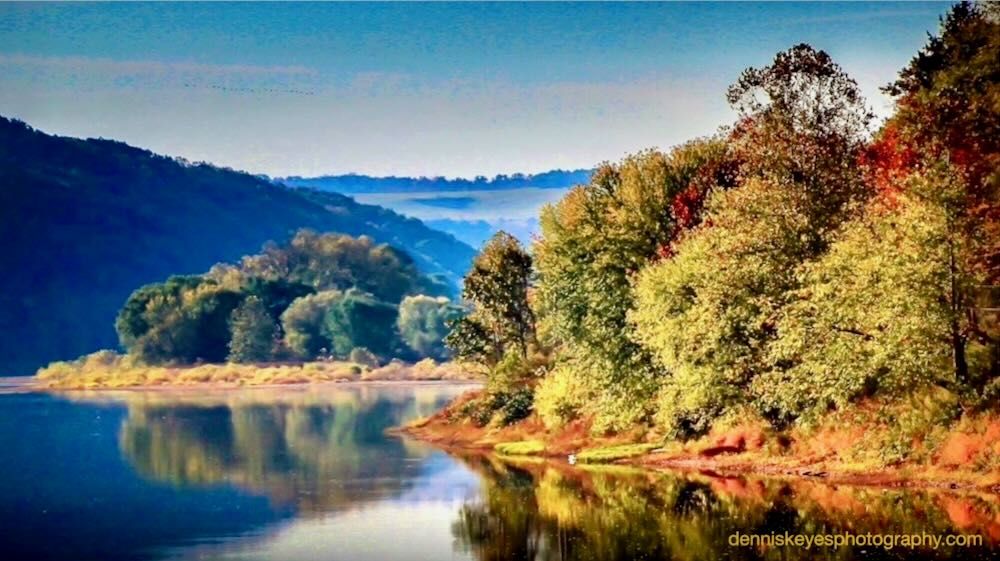 Plan to Make a Day of it in beautiful Foxburg!  
After the concert, continue ARCA's Anniversary Celebration – and attend a champagne/wine and appetizer reception at the Red Brick Gallery and opening of the exhibit of Jeffrey Calta's "Dark Art: Leaded Glass in 2, 3 and 4 Dimensions".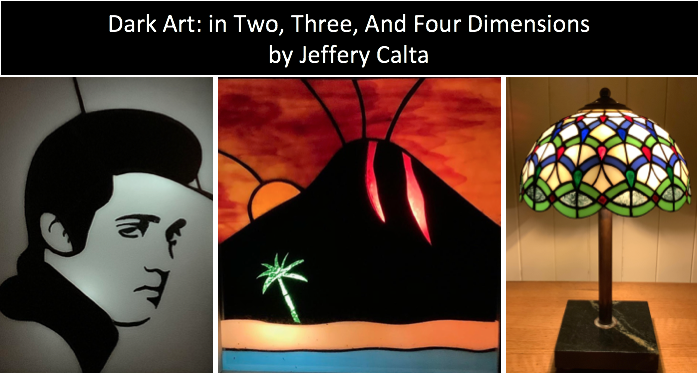 The exhibit also featuring the nature watercolors of RBG founder and Artistic Director Donna Edmonds and a preview of the illustrations soon to appear in a new children's book authored by Andy Johnson.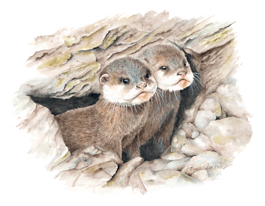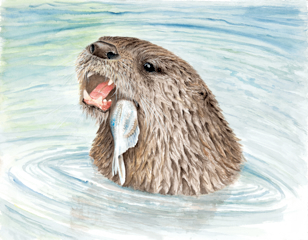 Enjoy shopping in the first floor Gift Shop, featuring the art of talented Cooperative Artists from the region – pottery, wearable art and purses, fine silver jewelry, wooden gifts and furniture, woven rugs, paintings, photographs and more!
Enjoy a walk along the Allegheny River trail or rent bicycles with Foxburg Tours in the morning or early afternoon!  Have lunch at the Allegheny Grillewith seating overlooking the Allegheny River, or for more casual fare, at Foxburg Pizza with salads, sandwiches and pizza.  Save time to enjoy wine tasting at Foxburg Wine Cellars and savor a gourmet coffee and hand made chocolate at Divani Chocolatier and Barrista.  Or spend the night in Foxburg in the lovely Foxburg Inn or up the river at Emlenton's bed and breakfast,  The Barnard House.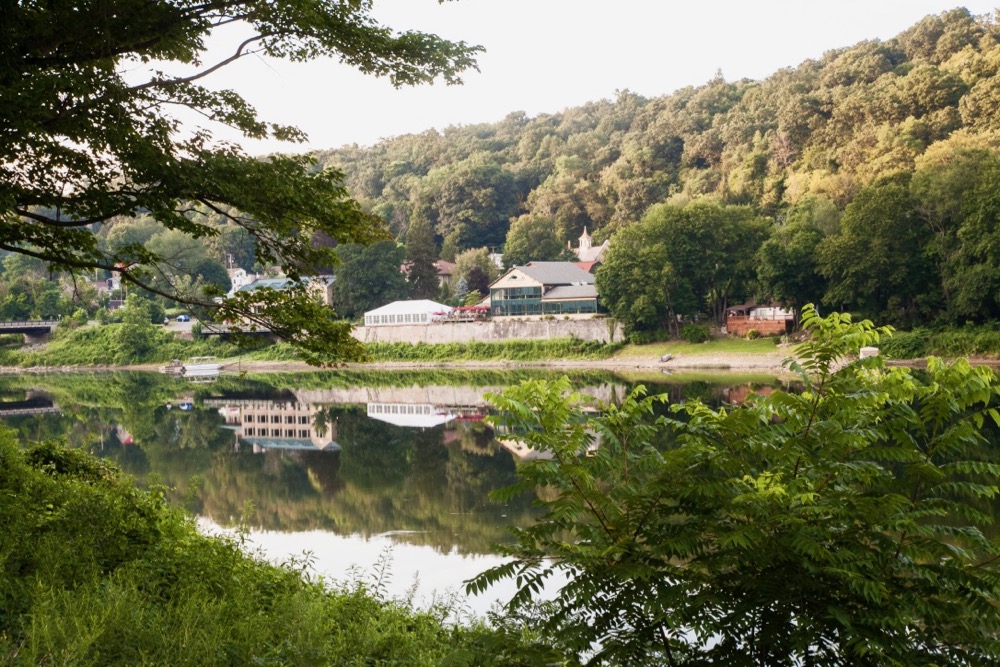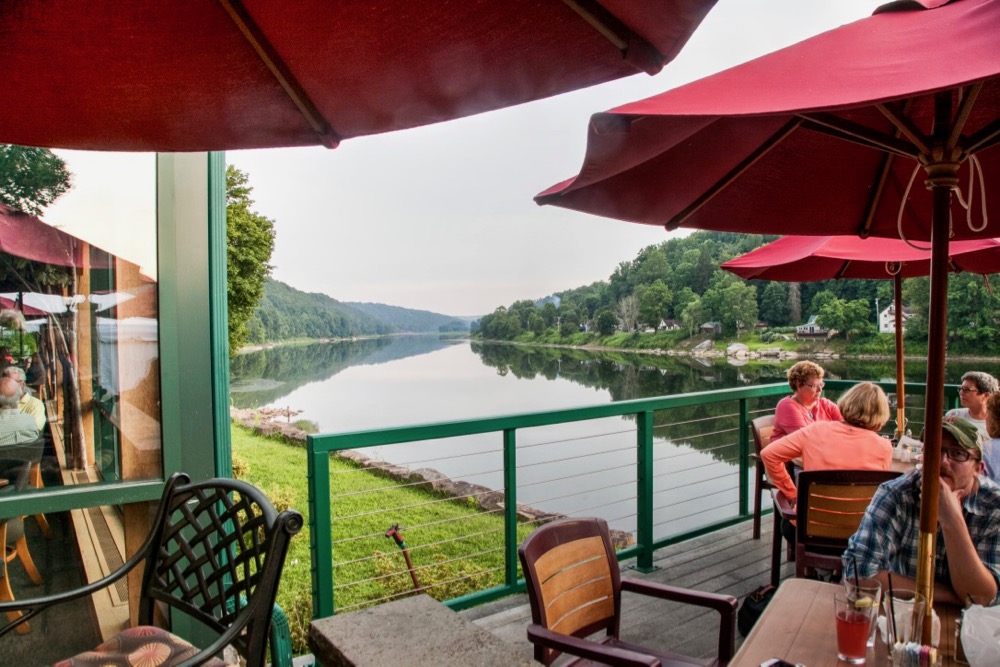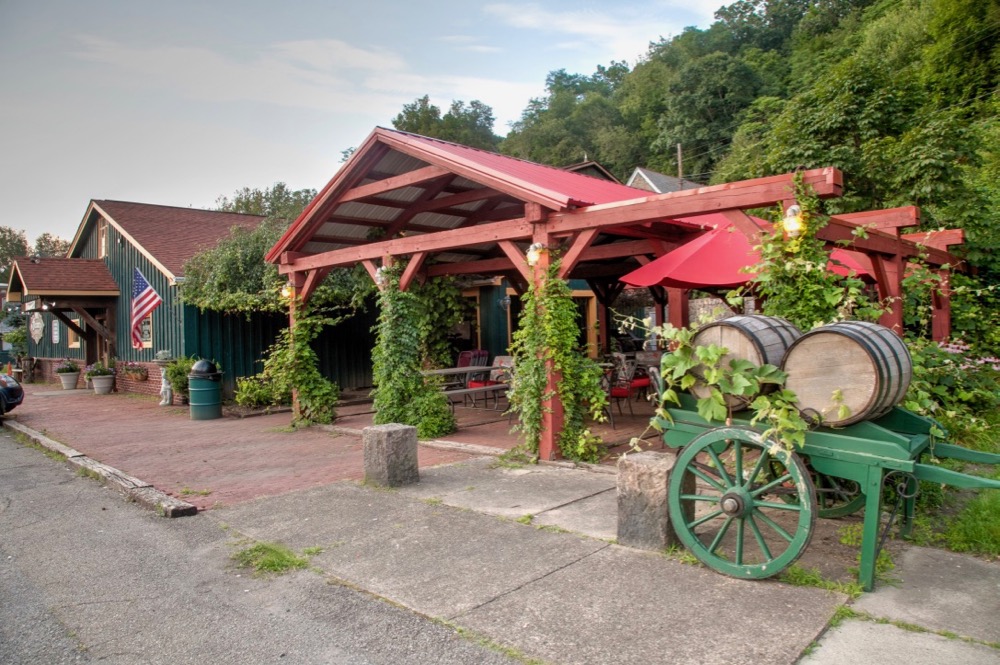 About The Program

Shall We Gather By the River
The eclectic classical cabaret program for this 16th Anniversary Concert has been created to present many of the genres enjoyed by ARCA audiences since its inception – from opera arias and scenes to musical theatre and pop songs — and chamber music with voice, violin and piano, as well as piano solos.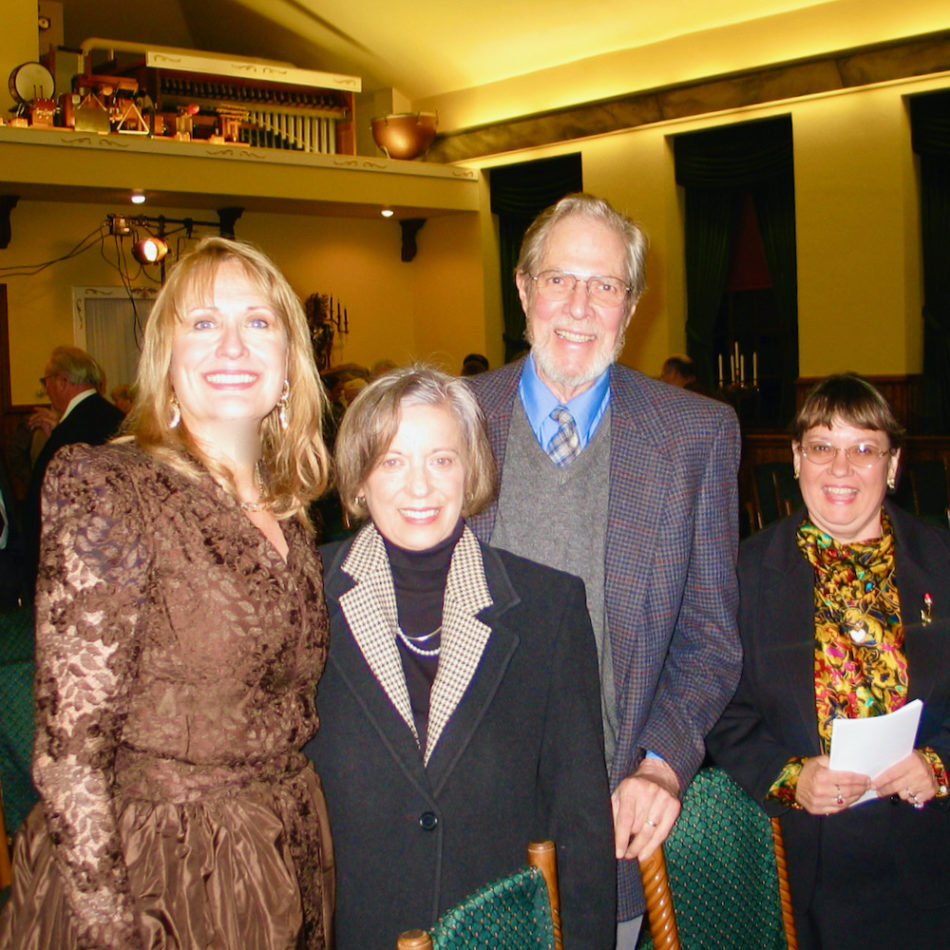 Katherine "Kathy" Soroka – who sang its first classical concert on November 4, 2006 – returns for this anniversary celebration with artists Monique Mead, violin; Robert Frankenberry, tenor; and Walter Morales, piano. Katherine will sing a hauntingly beautiful work by Purcell honoring ARCA's dedicated Board, Members and volunteers as well as a special musical tribute to founding President, Dr. Arthur Steffee.  At intermission, the audience will raise a toast to ARCA's audiences, members and volunteers who have supported its growth to become the "cultural jewel of the region".
This concert has it all – from the vocal fireworks of Rossini and elegance of Massenet's transcendentally beautiful Meditation from Thaïs to a steamy duet from Bizet's Carmen and Manuel Ponce's charming and lyrical Intermezzo No. 1 for piano!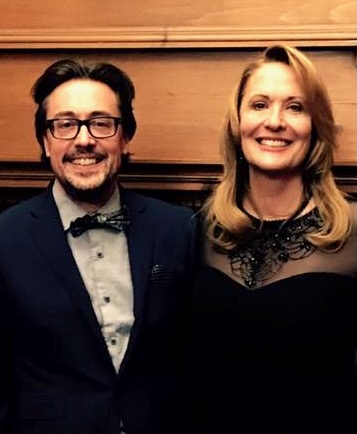 In the second half – ALL IN ENGLISH – enjoy Leonard Bernstein at his most outrageous as well as a medley of standards by George Gershwin, "Bring Him Home" from Les Miserables, Stephen Sondheim's "Children will Listen"and Aaron Copland's "Shall We Gather at the River".
The high emotion of opera is featured in Robert Frankenberry's Meyerbeer aria from Le Prophète, that will be matched by Kathy's performance of Gian Carlo Menotti's "To This We've Come" from The Consul, in which Magda entreats a secretary during World War II to grant her the "papers" that she requires for safe passage… an aria most relevant in the context of the vaccine passports of 2021.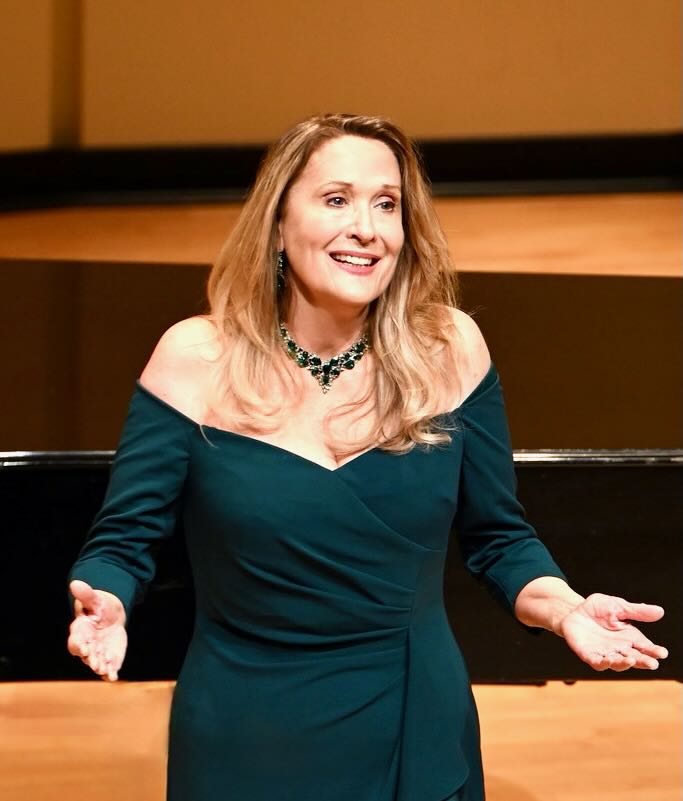 For the"operatically challenged" audience members, never fear! While the concert's first half presents some vocal works in their native Italian, French and German, many are being sung in English – and for those in foreign languages, the storyline and drama will be explained and translations provided.
Then there's the humor of Leonard Bernstein at his most outrageous with "One Hundred Easy Ways to Lose a Man" and "What a Movie" from Trouble in Tahiti – as well as a heart warming charmer by Bernstein, "Lucky to Be Me" and a Gershwin medley, including "Fascinatin' Rhythm", "Embraceable You", "Our Love is Here to Stay" and "S'Wonderful".  Touching will be Gershwin's "My Man's Gone Now" from Porgy and Bess, and Stephen Sondheim's "In Buddy's Eyes" and "Sunday".  And, of course, Aaron Copland's "Shall We Gather By the River".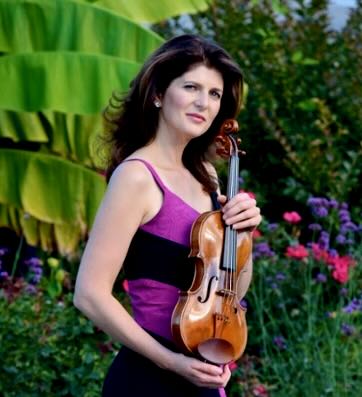 Internationally traveled violinist Monique Meade will perform in Massenet's "Elégie" with Kathy as well as the beautiful violin obligato in Richard Strauss' "Beim Schlafengehen".
In the second half of the program she and Walter Morales will collaborate in violin solos including the first Gershwin Prelude arranged by Jascha Heifetz and Bernstein's "I Feel Pretty" arranged by Raimundo Pinafore. Monique will join the ensemble in Bernstein's "Somewhere" and "Shall We Gather By The River".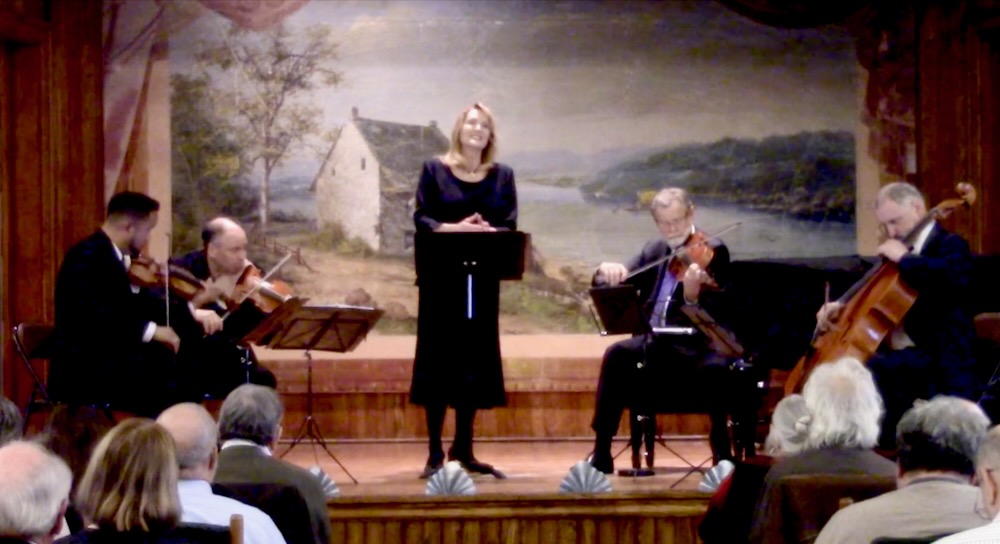 The audience will be invited to continue the celebration after the concert at the Red Brick Gallery for a champagne/wine and appetizer reception, as they view the exhibit opening of Jeffrey Calta's "Dark Art:  Leaded glass in 2, 3 and 4 dimensions" and nature watercolors of Donna Edmonds, previewing a new children's book soon to be published and featured in the Red Brick Gallery Gift Shop.
About the Artists
Katherine "Kathy" Soroka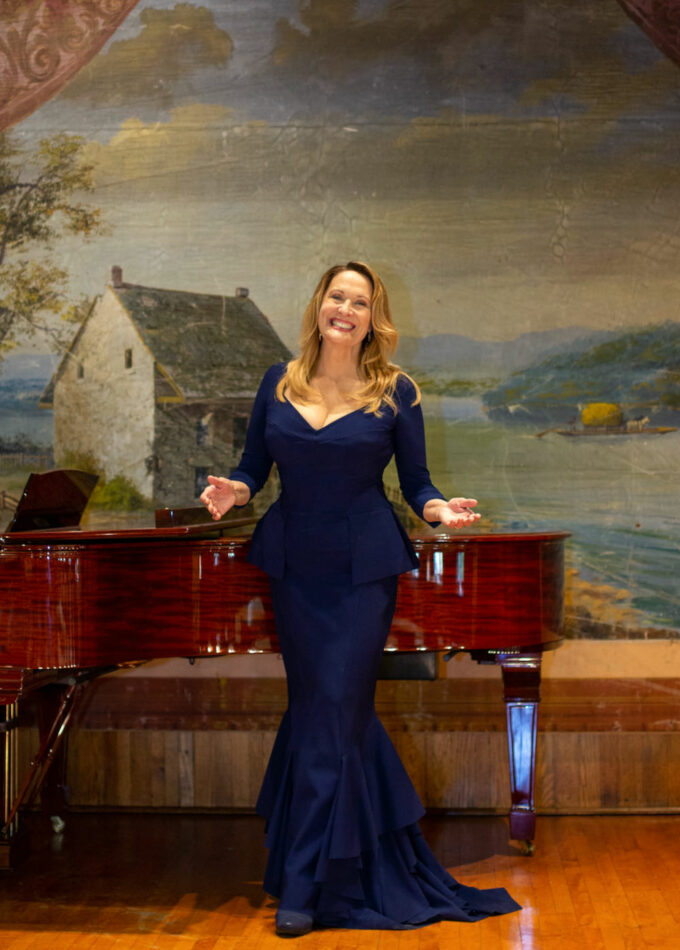 Familiar to ARCA audiences at the back of Lincoln Hall as a Board member in her capacity managing programing, website, social media and marketing – or coordinating educational concerts in the Allegheny Clarion Valley Schools, Kathy has had a double career both onstage and backstage in the performing arts.
A winner of the Pittsburgh Concert Society Auditions, Kathy is an avid recitalist known for creating characters and song interpretations that are brimming with life, pathos and humor. For the Frick Museum "Music for Exhibitions concert" in Pittsburgh, she curated and performed a concert with Chatham Baroque in conjunction with "From Michelangelo to Annibale Carraci, A Century of Italian Drawings From the Prado". Performances for the Pittsburgh Jewish Music Festival with Aron Zelkowicz include chamber music performances for both their Ladino and Songs of the Season Festivals.
A proponent of contemporary music since her early study with Jan DeGaetani, Kathy performed Betty Oliviero's Juego de Siempre in New York City with Joel Sachs and the internationally acclaimed new music ensemble, Continuum.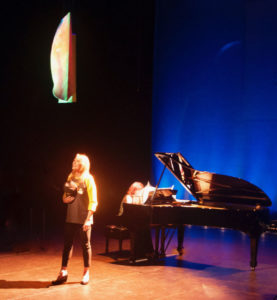 Performing the world premiere of David Stock's Solomon Songs with pianist Nanette Kaplan Solomon for the Pittsburgh New Music Ensemble, she also has sung world premieres of David Stock's Rumi Sings of Love at Duquesne University and Judith Shatin's Grave Music at Aspen Music Festival, as well as works by Chinery Ung and Noah Zahler, among others, at The Kitchen, The Julliard School, The Greenwich House, Columbia University and City University of New York. Recent performances in Pittsburgh include David Stock's Three Yiddish Songs with a quartet comprised of members of the Pittsburgh Symphony Orchestra for the If Music Be The Food concert series.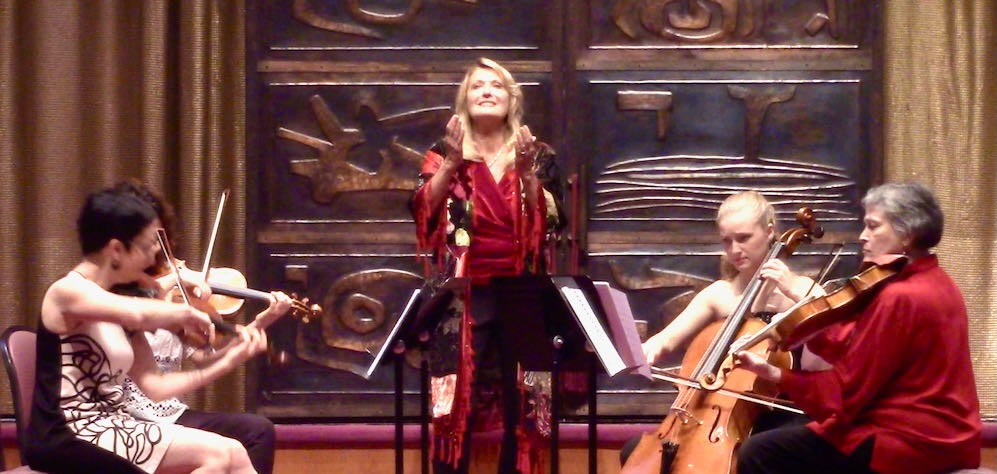 Performances with orchestra include singing Samuel Barber's Knoxville: Summer of 1915 with the Knoxville Symphony Orchestra under the baton of Music Director Lucas Richman and narrating concerts with the Pittsburgh Symphony Orchestra in Tiny Tots and Schooltime educational concerts under the batons of conductors Daniel Meyer and Lawrence Loh.
With the Edgewood Symphony Orchestra and Music Director Walter Morales, with whom she collaborates in this concert, Kathy performed Mahler's Lieder eines fahrenden Gesellen, Bernstein's Jeremiah Symphony and David Stock's Three Yiddish Songs. She also sang Copland's Old American Songs with the Pittsburgh Civic Orchestra at the Carnegie Library Music Hall.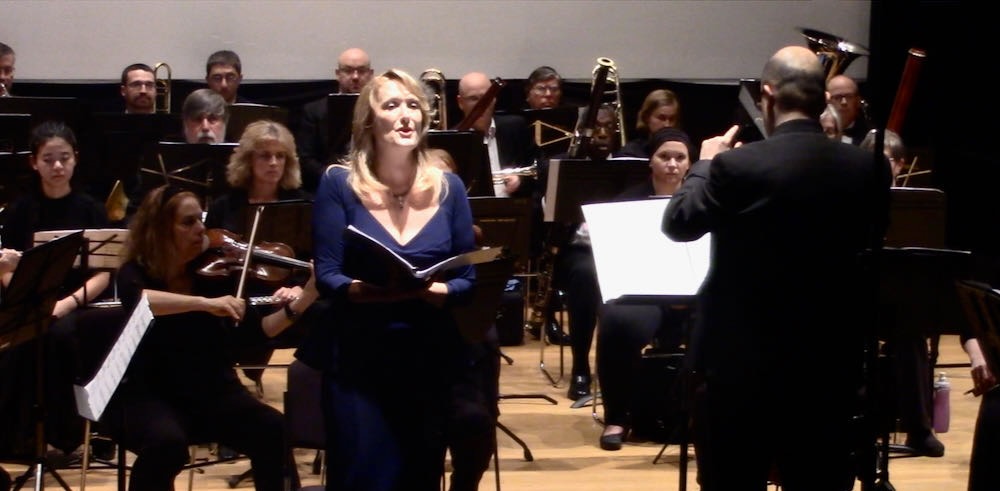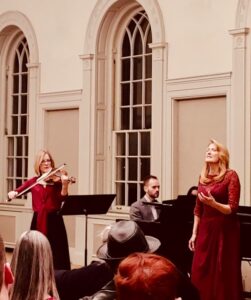 Recent operatic roles included Ulrica in Un ballo in maschera and Klytaemnestra in Elektra with Chatham Concert Opera – appearing in both with tenor Robert Frankenberry and pianist/conductor Walter Morales who join her in this recital; Dinah in Trouble in Tahiti with Aria412; and Baba in The Medium at Mercyhurst University directed by Louisa Jonason. 
Kathy has performed recitals in numerous New York City venues including Merkin and Cami concert halls and on the Trinity Church and Saint Stephens Church concert series, at Allegheny College with pianist Alec Chien, and in recitals collaborating with pianist Nathan Carterette in Walker Recital Hall at Mercyhurst University in Erie and in Pittsburgh on the First Friday Series at The Church of the Redeemer, for Tuesday Musical Club and on the Chatham University concert series.
In a Chatham University chamber music concert outdoors at Eden Hall, Kathy performed Copland and Schubert with pianist Pauline Rovkah and members of the Pittsburgh Symphony Orchestra.

No stranger to ARCA audiences, Kathy performed its inaugural classical concert in November 2006 and over the years sang in Mozart and Beethoven festival concerts, including a 2010 performance with the Pittsburgh Symphony Chamber Players and Natasha Snitkovsky, and a 2013 solo recital "Songs of the Spirt" collaborating with members of the Pittsburgh Symphony.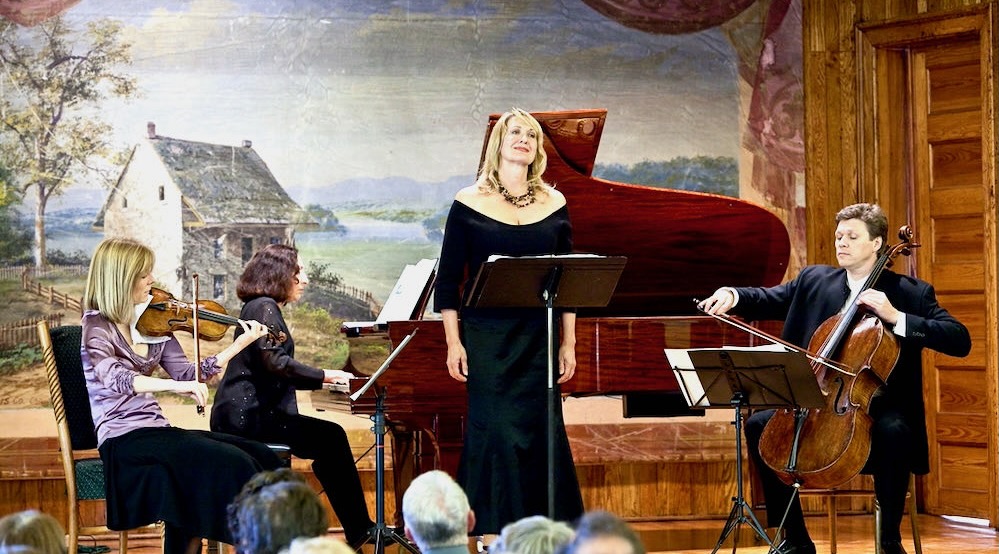 In recent years, Kathy made cameo appearances with pianist David Allen Wehr in a Schubert program and with the Alexander String Quartet in a tribute to the late Patricia Ann Steffee (long time ARCA Board member and Treasurer) in Richard Strauss' Beim Schlafengehen from his Four Last Songs.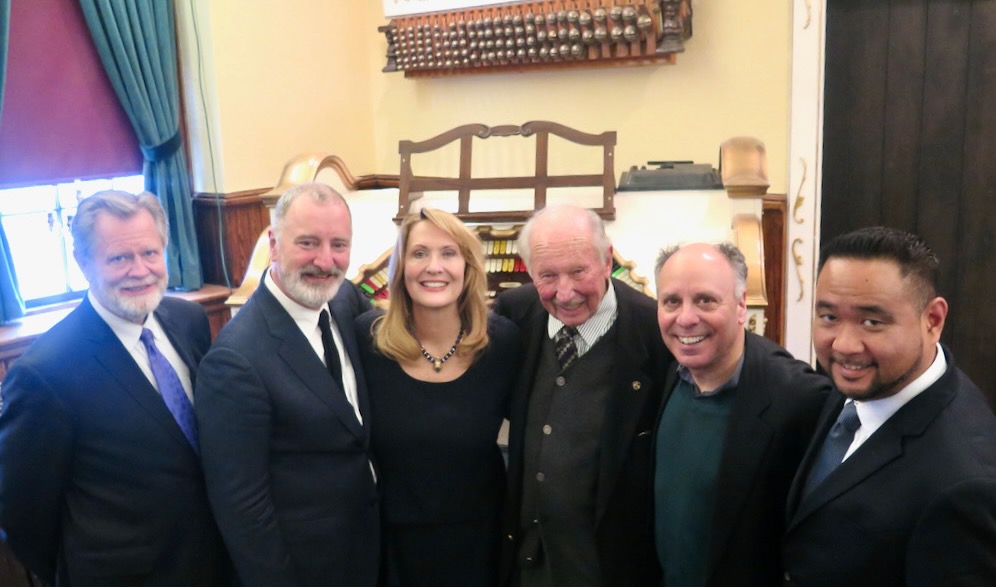 In her early career in New York City, Kathy performed the roles of Cherubino in Le Nozze di Figaro with the Brooklyn Opera Company, Dido in Dido and Aeneas at Columbia University and Romeo in I Capuleti et i Montecchi with the Opera Ensemble of New York before assuming a senior executive position at the New York Philharmonic, and leaving behind operatic performing to continue singing recitals and contemporary music in New York City.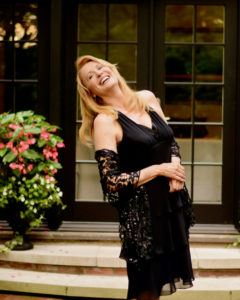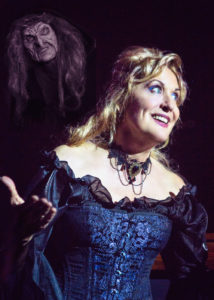 Musical theatre roles include Jenny in Company at the Pittsburgh Playhouse, the Witch in Into the Woods with the Barrow Civic Theatre, and Vera in Pal Joey at the Colonial Theatre. She has appeared in soap operas in daytime television, film and national television commercials. Kathy has performed cabaret shows and club acts in New York City including "A Summer Romance" and "Hats Off to Working Women" at Panache and Don't Tell Mama and classical cabaret concerts in Pittsburgh for the McKeesport Symphony.
Appearing with Aria412 – Pittsburgh's celebrated new cabaret opera and musical theatre company, she has performed opera arias, art songs, jazz favorites and comedic songs in its many-themed programs at the Indigo Hotel, Chatham University and via online streamed concerts during COVID.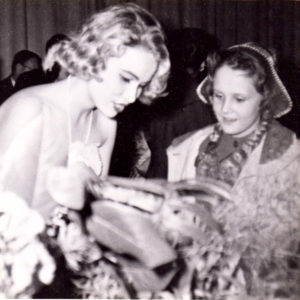 Growing up in North Dakota, Kathy studied piano with Alma Mehus Studness, who prior to marrying and returning to ND, had toured Europe and performed the Tchaikovsky piano concerto with the Berlin Philharmonic at age 19. Also in ND, she studied voice with Studness' daughter, operatic soprano (and painter) Anne-Marit Bergstrom. She credits their inspiration, encouragement and mentorship as the source of her life in music and dedication as a voice teacher.  Over the years, she has performed recitals frequently for the Chautauqua concert series in her home town – Devils Lake.
Kathy's first career was "backstage" managing concerts and directing programs in some of the country's major arts organizations.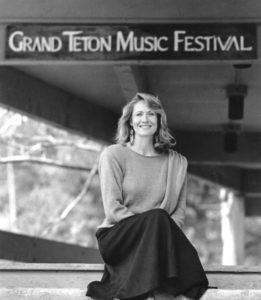 Kathy served in the senior management of the New York Philharmonic; as Executive Director of the Grand Teton Music Festival in Jackson Hole, WY and the Children's Festival Chorus in Pittsburgh; and on the faculty and administration of Manhattan School of Music developing the nationally acclaimed  Orchestral Performance Masters Degree Program and founding the innovative MUSIC IN ACTION: An Educational and Community ArtReach Program, a program hailed by the National Endowment for the Arts as a model for training conservatory musicians as teaching artists and ambassadors for music in the community.
A magna cum laude graduate of Barnard College, Columbia University, Kathy studied voice in New York City with private teachers and performers, Jennie Tourel, Olga Ryss, Doris Jung, Elaine Bonazzi, Ed Dixon, Paul Gavert, Dr. Michael Warren and Louisa Jonason. Studying, performing and serving as a vocal accompanist for five summers at Aspen Music Festival, she also sang at the American Institute of Musical Studies in Graz, Austria and toured Italy with the North Carolina School of the Arts.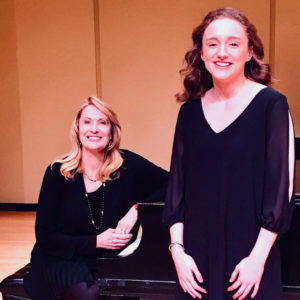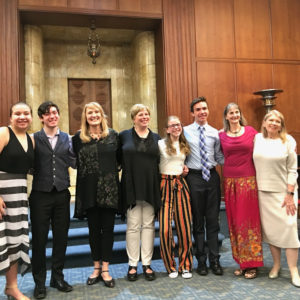 In NYC Kathy studied acting and performed at the Herbert Berghof Studio, Actor's Institute and with renowned Actors Studio member and acting coach, Marilyn Fried. With Broadway actor and film choreographer and producer John DeLuca, she performed Vera to his Joey in Pal Joey and was directed by him in Company at the Pittsburgh Playhouse.
For five years, Kathy served as voice instructor and collaborative accompanist on the faculty of Mercyhurst University. She maintains a private voice studio in Pittsburgh and Foxburg and teaches cyber lessons to students across the country.
Married to former Pittsburgh Symphony Principal Percussionist John Soroka, Kathy is a Board member of Allegheny RiverStone Center for the Arts in Foxburg, PA where they reside with their Hungarian Viszla, Plato.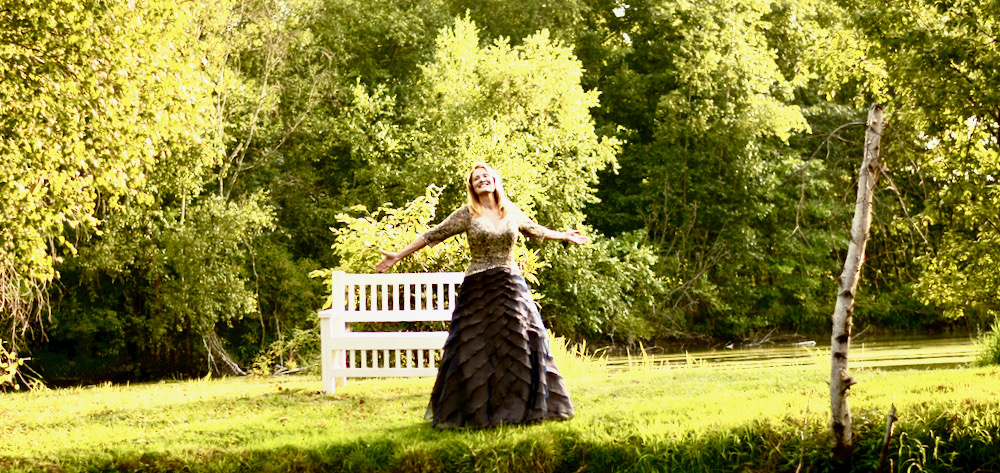 Robert Frankenberry
Robert Frankenberry enjoys a multi-faceted relationship with music as a singer, pianist, conductor, orchestrator, director, and even occasionally as a composer.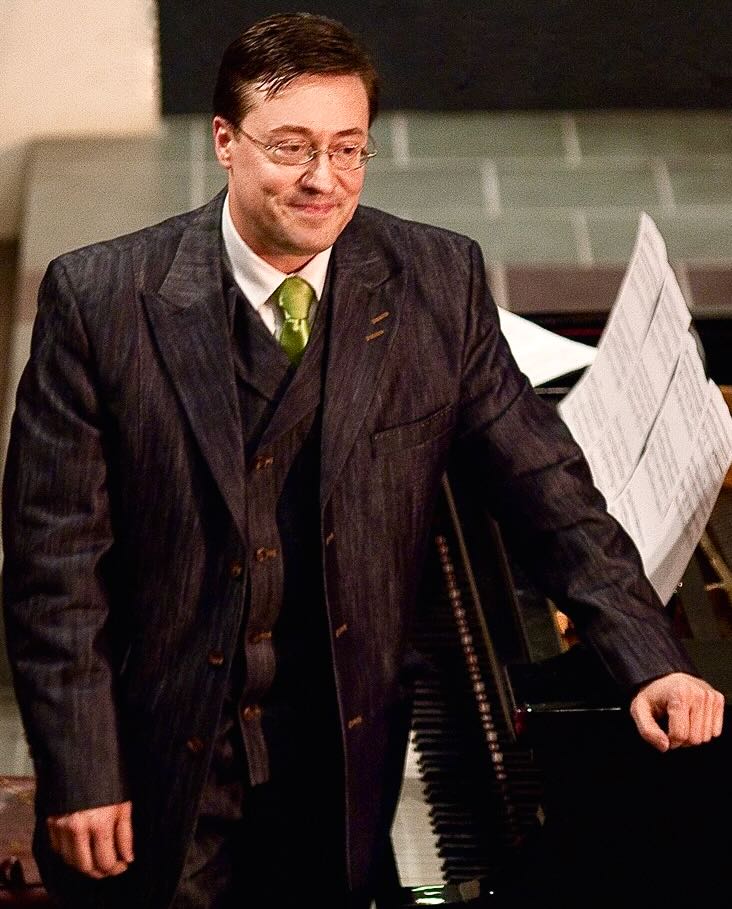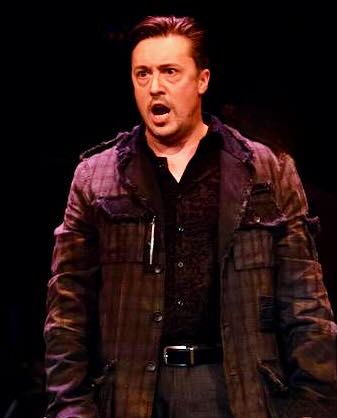 On stage, Robert has performed a wide range of roles in opera and musical theatre.  Among others in opera, Bacchus in Ariadne auf Naxos, the tile roles in Don Carlo, The Tales of Hoffmann, Faust and Alfred in La Traviata, Edgardo in Lucia di Lammermoor, Rudolfo in La Boheme – pictured here as Don Jose in Carmen and the Duke in Rigoletto.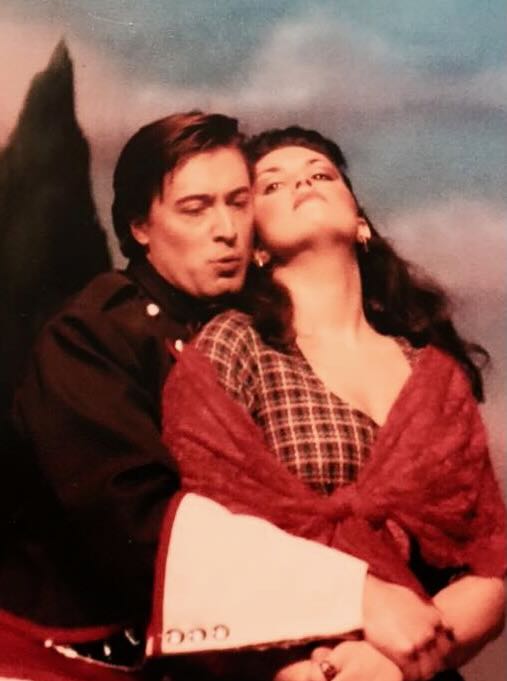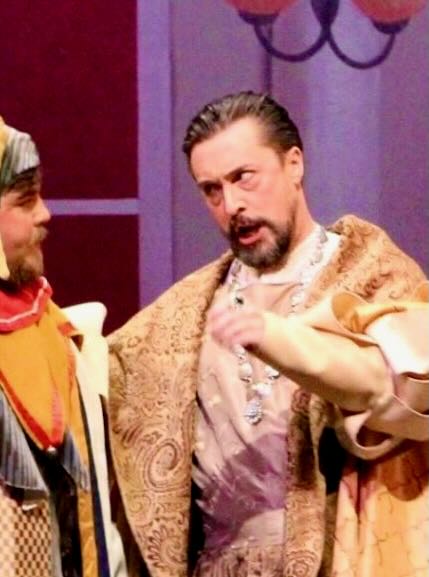 In musical theatre and American opera, Mozart in Amadeus, John Adams in 1776,  Carl Magnus in A Little Night Music – pictured here as King Kaspar in Menotti's Amahl and the Night Visitors and Willy Wonka in Willy Wonka.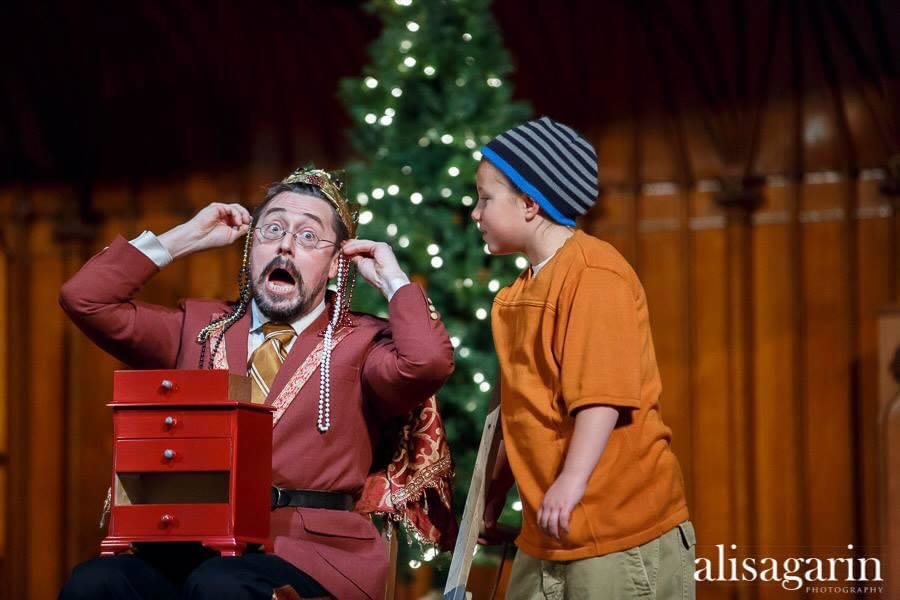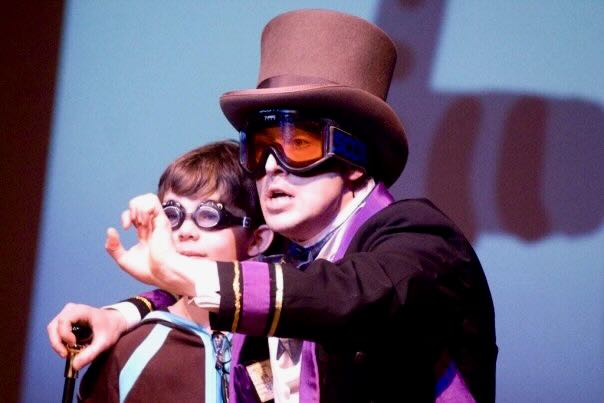 At the piano,
he regularly performs works by living composers with such groups as Pittsburgh's IonSound and AnimeBOP: New York City's The Phoenix Players and PRISM Players; and multi-city entelechron and Chrysalis Duo,
pictured here with Chrysalis Duo flutist, Lindsay Goodman.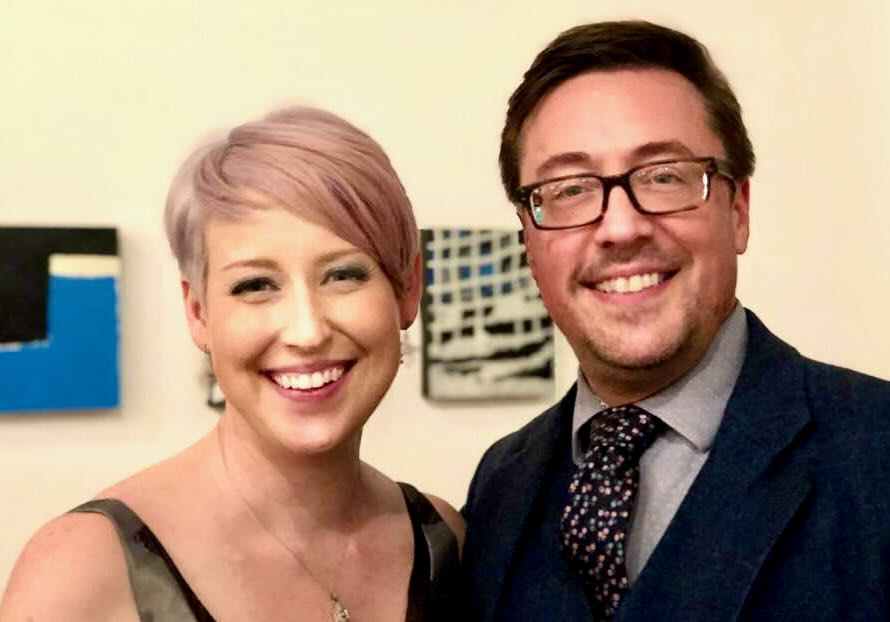 A charter member of the New Mercury Players, he originated the role of Robbie in Daron Hagen's intimate musical, I Hear America Singing, (also serving as music director and pianist for the premiere production at Milwaukee's renowned Skylight Music Theatre). Continuing his association with Hagen and New Mercury in the realm of operafilm, he portrayed Orson Welles in the international award-winning Orson Rehearsed (2021) and pictured here as Cory in 9/10: Love Before the Fall (release slated for December 2022).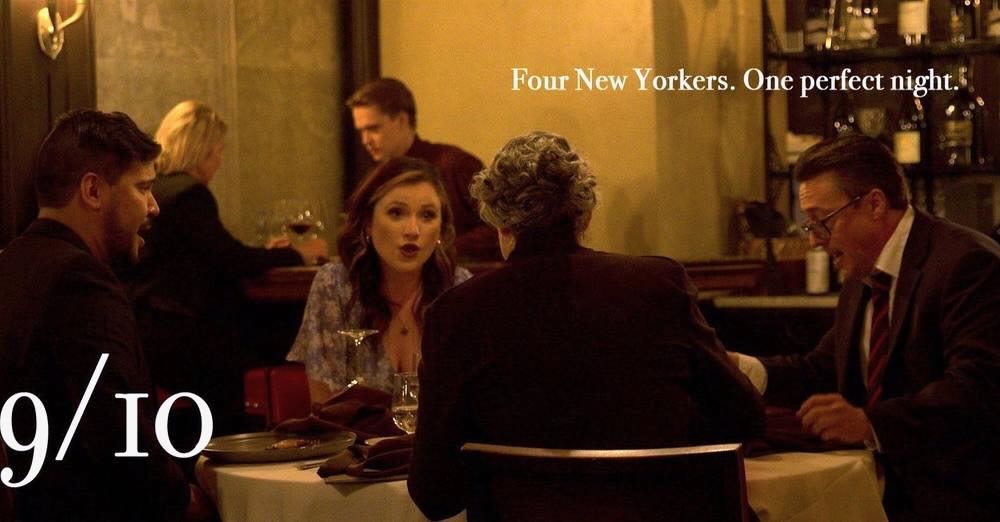 Robert was significantly involved with Pittsburgh Festival Opera from 2000 – 2021 in various capacities, including Artistic Administrator, Music Director, and Director of the Hans and Leslie Fleischner Young Artist Program. He was involved in the creative development, orchestration, and musical direction of: The Tales of Hoffmann – Retold; Carmen (black box adaptation with his own folk band orchestration); Orpheus & Eurydice (both Gluck and Gordon); Shining Brow (Fallingwater version); reduced orchestration for Die Schweigsame Frau; Night Caps (also contributing as a composer);  Night Caps International; Roger Zahab's Happy Hour; Gilda Lyons' A New Kind of Fallout; Dwayne Fulton's A Gathering of Sons; the world-premiere live-performance adaptations of Mr. Rogers' Operas; OWOW (Opera Without Walls); a film adaptation of Pauline Viardot's Cendrillon (including full programming of his own orchestration); and a complete on-location film of Mark Adamo's Lysistrata.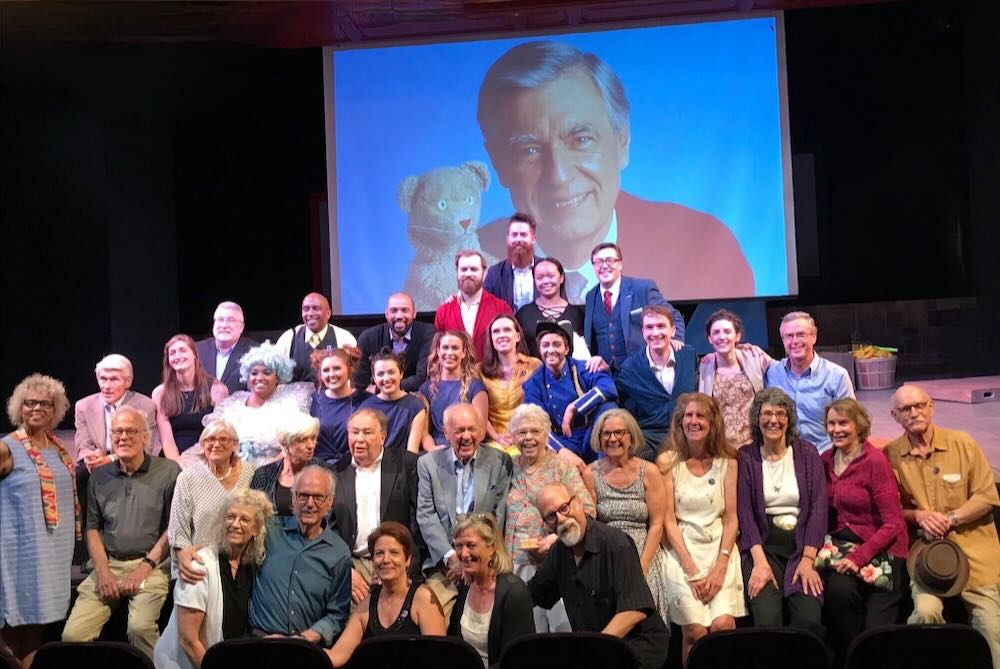 Other recent projects in the digital media arena include Verdi by Vegetables for Resonance Works, which has been selected as a finalist in Opera America's first-ever Digital Excellence awards, for which he provided all the piano tracking and also played the role of Verdi himself; and streaming performance for Music on the Edge of Pulitzer Prize-winning composer David Del Tredici's MONSTERS, Part II: Scylla and Charybdis for narrating pianist (written for and dedicated to Robert).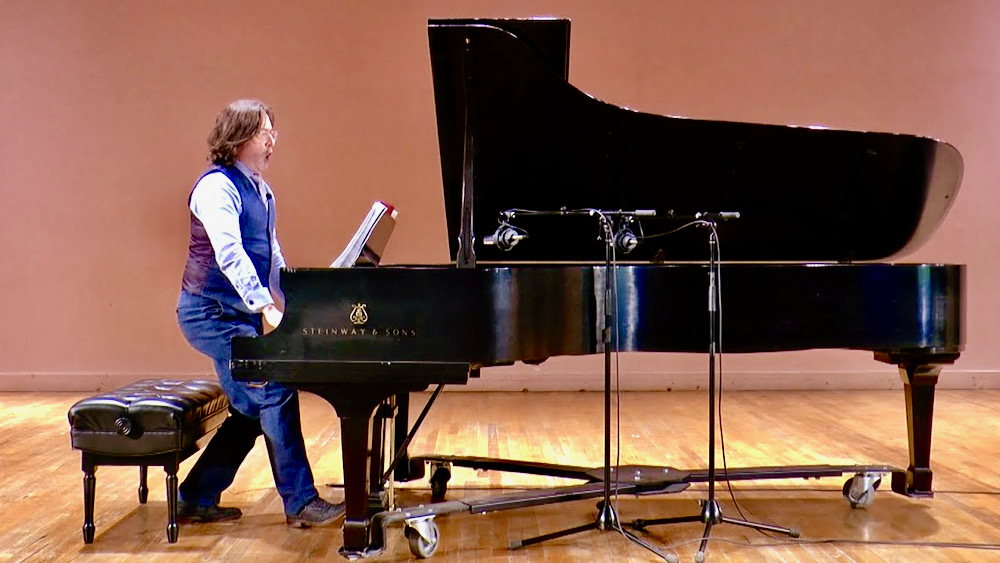 As music director for Pittsburgh Festival Opera, he collaborated on critically-praised new productions of a wide-range of works, including "reimaginings"of works by Offenbach (The Tales of Hoffmann – Retold) and Bizet (Carmen: the Gypsy) and site-specific productions of Orpheus & Eurydice by both Gluck and Ricky Ian Gordon (presented as Euridice and Orpheus), Daron Hagen's Shining Brow-Fallingwater version, and Montemezzi's L'Incantesimo (The Love Spell).
On the faculty of the University of Pittsburgh's Department of Theatre Arts in 2015, he provided vocal direction and musical support for Pitt Stages' productions of Nine, Peter & the Starcatcher, and A Midsummer Night's Dream; musical direction for Hair and Little Shop of Horrors; and direction for The 25th Annual Putnam County Spelling Bee and Parade.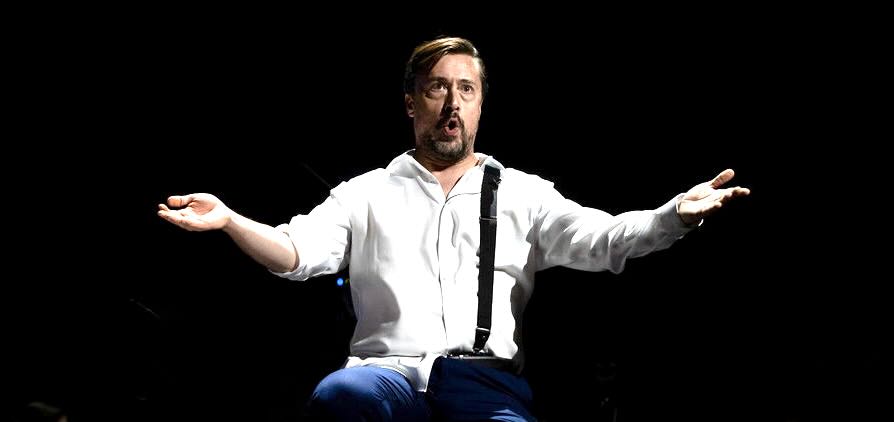 From 2018 to 2020, Robert served as visiting Music Director for the University of North Texas opera program, during which time he conducted productions of The Cunning Little Vixen, Don Giovanni, Regina, Gianni Schicchi, and Le Testament de la Tante Caroline. He also developed the script and created musical arrangements for If I Loved You, the first ever officially sanctioned original dramatic revue using songs of Rogers and Hammerstein.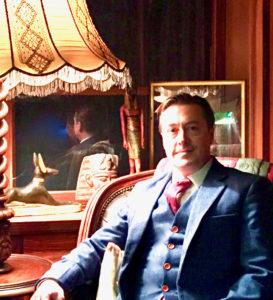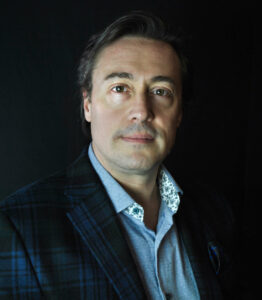 Other recent projects include the role of Verdi in the remote project Verdi by Vegetables for Resonance Works | Pittsburgh; an 18 player orchestration of L'Enfant et les sortilèges for Carnegie Mellon Opera; streaming performance for Music on the Edge of David Del Tredici's MONSTERS, Part II: Scylla and Charybdis for narrating pianist; and premieres of works by Aaron Wyanski and David Mahler with violinist Roger Zahab.
Robert can be heard singing and playing on the Naxos, Albany, New World Records, Roven Records, New Dynamic Records, and Innova labels, as well as various streaming platforms. 
Robert is currently Concert and Communications Coordinator for the Department of Music at the University of Pittsburgh and Associate Producer for Resonance Works
Monique Mead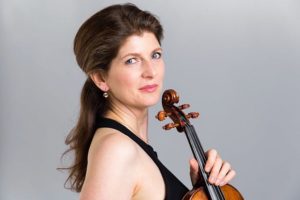 A passionate ambassador of classical music, violinist Monique Mead enjoys a rich career as a performer, educator, and innovator. Inspired and mentored by Leonard Bernstein, Mead has devoted her performing career to nurturing new audiences and deepening the musical experience for seasoned concertgoers. Her programs with major orchestras and festivals in the United States and Europe have drawn international acclaim for their popular appeal and innovative approach.
Interweaving live music with education and audience engagement at the highest level, her programs have reached millions through television appearances, a six-year radio series with the Munich Radio Orchestra, and nearly 20 years of concerts with the Cologne Philharmonic, Munich Symphony, Düsseldorf Symphony, Berlin Radio Orchestra, RIAS Chamber Choir, Neue Philharmonie Westfalen, San Diego Symphony, and the Mainly Mozart Festival, among others.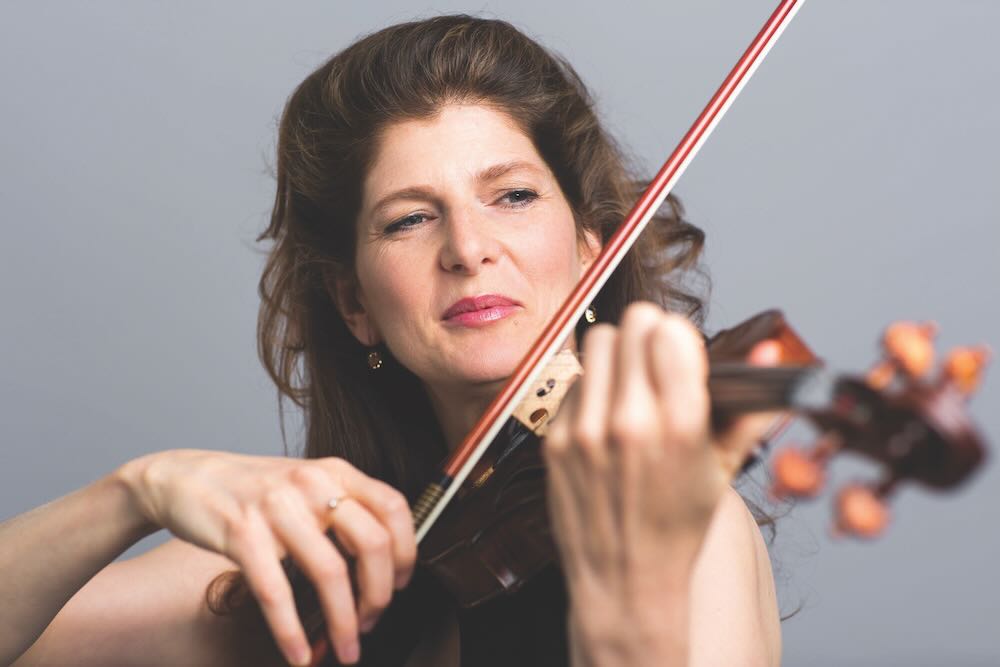 Sharing her passion for audience engagement are conductors and soloists such as Manfred Honeck, Leonidas Kavakos, Jon Kimura Parker, Sarah Chang, Lars Vogt, Arabella Steinbacher, and Yan Pascal Tortelier, with whom she collaborates to create interactive events that build excitement around the concert experience. In this capacity, she has created long-term programs for many arts organizations in the United States and Europe. Her current focus is on the Pittsburgh Symphony, where she serves as Consultant for Integrative Strategies, spearheading initiatives that build loyal audiences and integrate music into community life.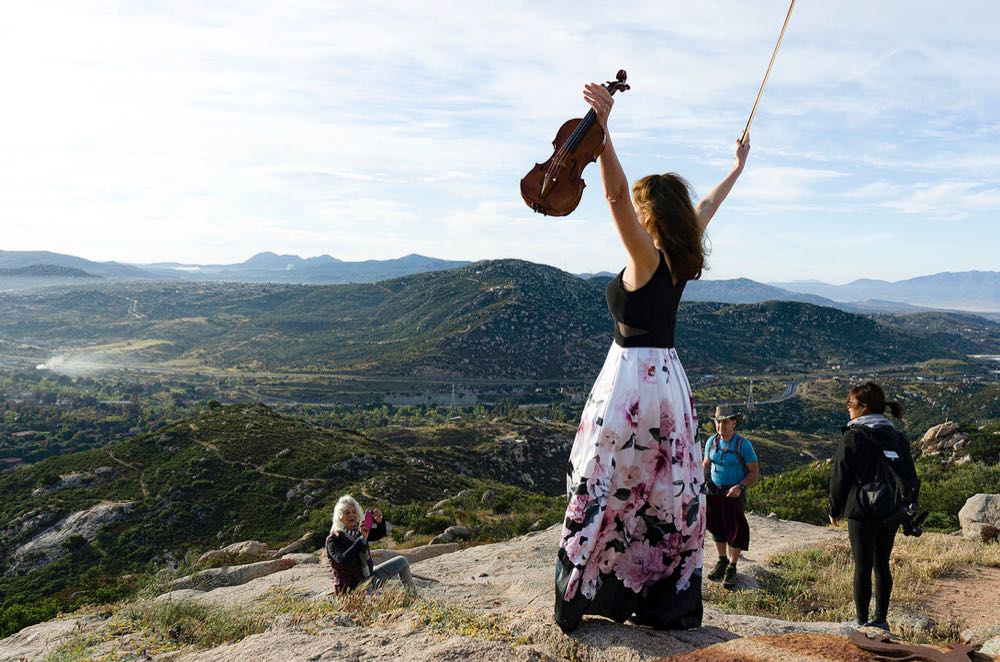 Mead's ability to see musical connections in everything from Verdi to Vader and Star Wars to soccer, has resulted in over 200 thematic programs for audiences of all ages, many sponsored by Audi, Bayer, FC Bayern-München, Dresdner Bank, Ronald McDonald House, BASF, Opel, and the Anders Foundation, among others.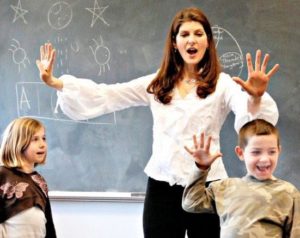 In addition to programming, performing, and presenting concerts with orchestras since 1997, Mead has trained hundreds of orchestral musicians to be effective teaching artists, helping them to make meaningful connections with young audiences. The opportunity to offer this training at the conservatory level came in 2012, when Mead was appointed Director of Music Entrepreneurship Studies at Carnegie Mellon University. With a focus on experiential learning, she collaborates with world-class musicians in helping students develop a broad range of skills and take an innovative approach to professional life.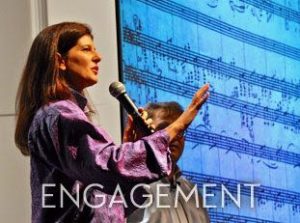 Other affiliations with CMU include a position as Violin Instructor at the Preparatory School and a lecture series for CMU's Osher Lifelong Learning Institute. Most recently, Mead founded the Center for Arts Innovation at CMU, which serves as a cross-campus laboratory for developing strategies and products that support orchestras and other arts organizations.
She currently performs on a 1717 Stradivarius, graciously made available by Carnegie Mellon University.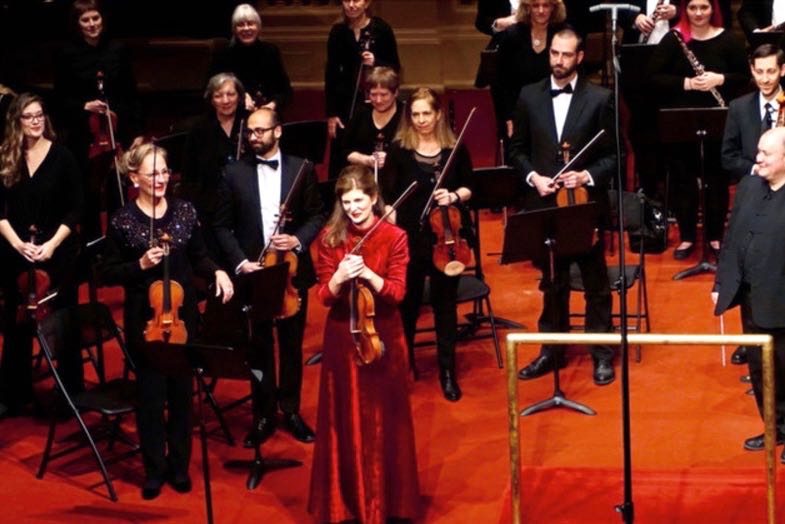 Walter Morales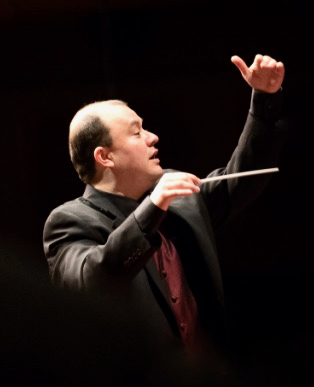 A native of Costa Rica, Walter Morales is the Music Director of the Edgewood Symphony Orchestra.  His previous positions include Music Director of Undercroft Opera, Music Director of the Carnegie Mellon University Contemporary Ensemble, Head of Music of Opera Theater of Pittsburgh, and Principal Guest Conductor of the Pittsburgh Philharmonic.
An acclaimed conductor and educator of student ensembles, he also served as Assistant Director of Orchestral Studies at Carnegie Mellon University and Assistant Conductor of the Carnegie Mellon Philharmonic.
Concert highlights this fall include his debut in Colorado performing Beethoven's Emperor Concerto with the Steamboat Symphony Orchestra, presenting a recital of Latin American composers at Chatham University, and conducting the opening season concert of the Edgewood Symphony Orchestra featuring Pittsburgh composers Mark Fromm. Roger Zahab, James Whipple and Paul Critser.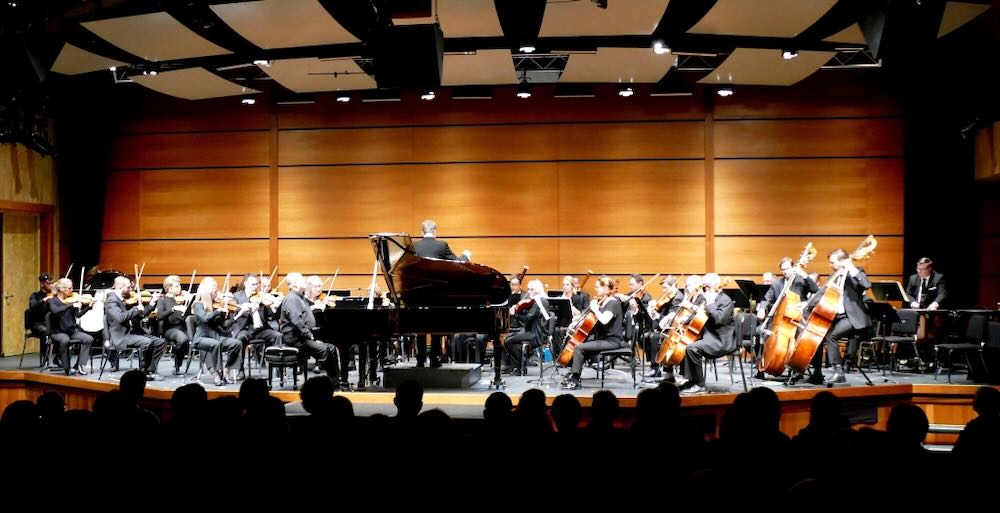 He has been a guest conductor with the Westmoreland Symphony Orchestra, National Symphony Orchestra of Costa Rica, Pittsburgh Festival Opera Orchestra, Pittsburgh Youth Symphony Orchestra, Pittsburgh Philharmonic, University of Costa Rica Symphony Orchestra, University of Pittsburgh Symphony Orchestra, Wheeling Symphony Orchestra, McKeesport Symphony Orchestra, Helix New Music Ensemble, and the Rutgers Chamber Orchestra, among others.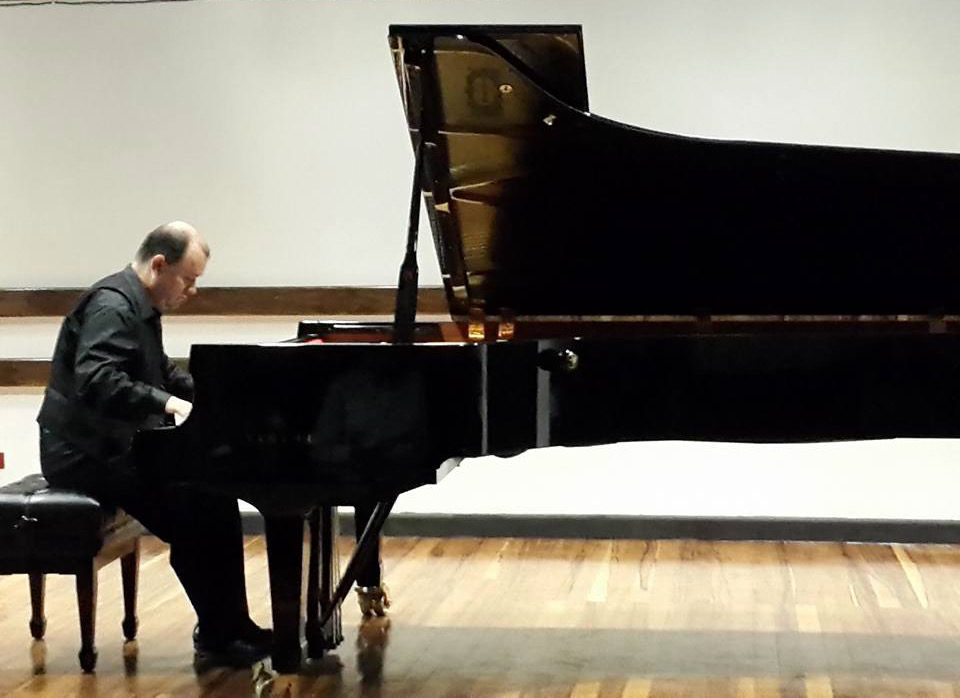 Morales is the First Prize Winner of the 2019 American Prize in Conducting Das Rheingold with the Pittsburgh Festival Opera and the 2015 American Prize in Conducting with Undercroft Opera. Other American Prize opera conducting awards were received for Julius Caesar with the Pittsburgh Festival Opera, Die Fledermaus with Carnegie Mellon University and Figaro Redux with the Pittsburgh Festival Opera.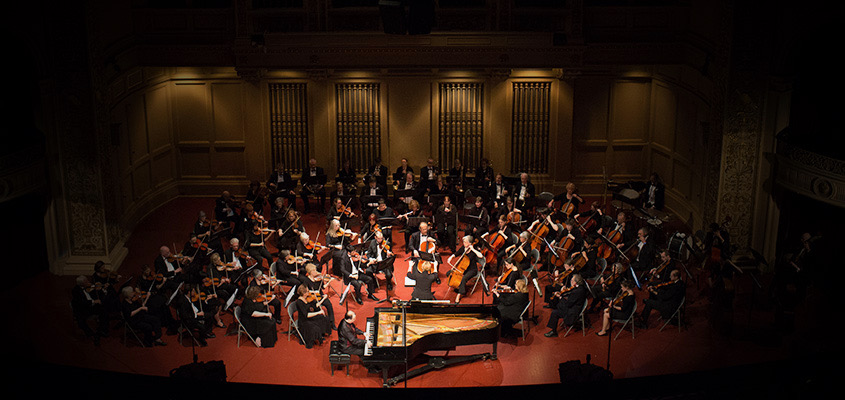 In addition to his commitments as a conductor, Morales is an active concert pianist. He has toured through out the United States, Central and South America. In New York City, he has performed at Steinway Hall, Weill Recital Hall, Alice Tully Hall and Lincoln Center. He has also appeared at Severance Hall, Piccolo Spoleto Festival, International Piano Series, and at Rutgers SummerFest. He has performed as soloist with the National Symphony Orchestra of Costa Rica and Symphony Orchestra of Chile, among others.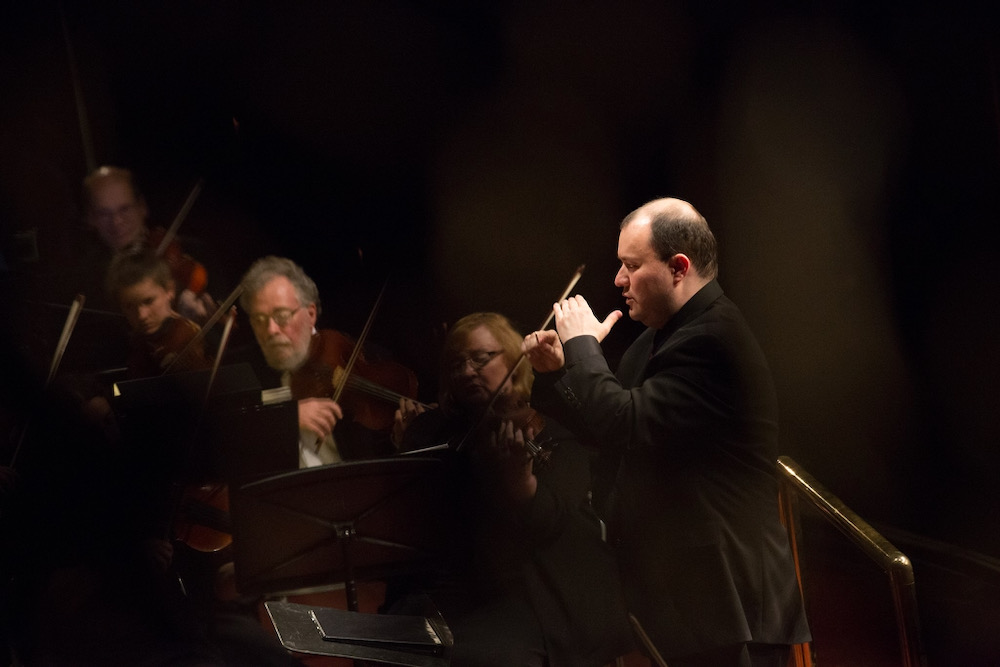 His first commercial recording featuring George Crumb's Makrokosmos III: Music for a Summer Evening is available on Mode Records. In June 2007, this recording received the Diapason D'Or, the highest phonographic award in France. Other releases include "Small Bear, Large Telescope," with music of Carson Cooman, "Season Within," featuring works of Marilyn Taft Thomas, and "Sigel" with Chilean percussionist Gerardo Salazar, "Other Sun," with music of Nancy Galbraith on the Centaur Records label and "Noises…Voices… Distant Songs" featuring music of the Costa Rican composer Alejandro Cardona on the Quindecim label.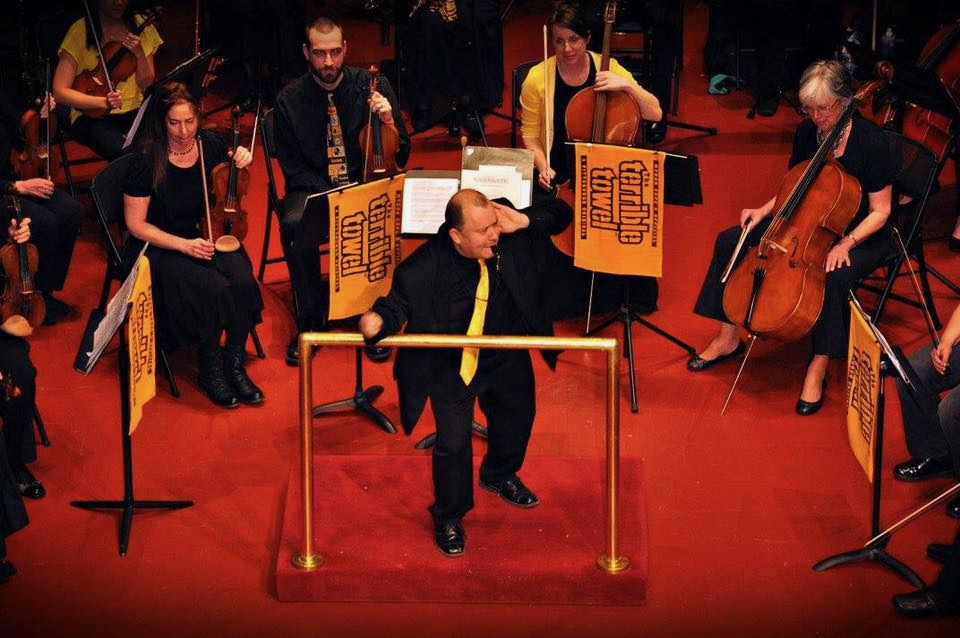 The Founding of ARCA
The Founding of Allegheny RiverStone Center for the Arts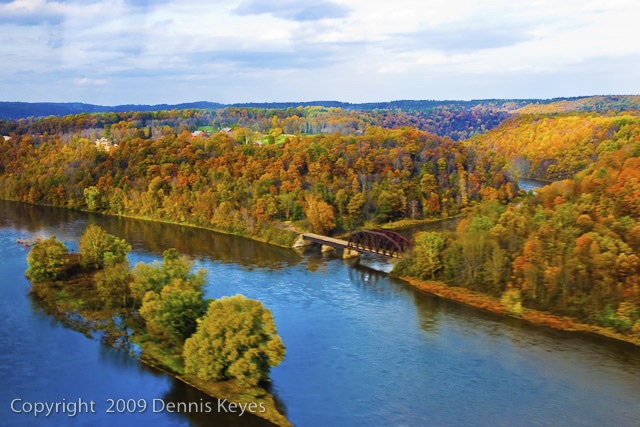 For hundreds of years the scenic allure of the Allegheny-Clarion River Valley  has attracted settlers whose foresight established the business and social structure of the towns of Foxburg and Emlenton. Since the mid-19th century, arts and entertainment were brought to the valley to enrich the community – whether touring variety shows and musicians, silent movies or Emlenton Civic Club presentations.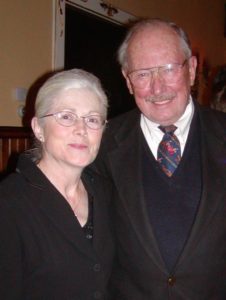 When Dr. Arthur Steffee and his late wife Patricia began refurbishing the Fox estate and establishing Foxburg businesses in the late nineties and early millennium, they envisioned the arts as a hub of community and cultural life – drawing people to appreciate the refreshment of the arts in this stunningly picturesque valley.   Hailing from Cleveland, they had fond memories of going to Blossom Music Center, the Cleveland Orchestra's summer home, where the commingling of nature's splendor and music's soaring inspiration were an idyllic combination. They believed that the Allegheny River Valley deserved to have the same thing.
Inspired by their vision, seventeen years ago a stalwart group of local visionaries and culture lovers, educators and artists came together and began devoting their time, energy and resources to make their dream of creating a thriving arts center on the banks of the beautiful Allegheny River in Foxburg a reality.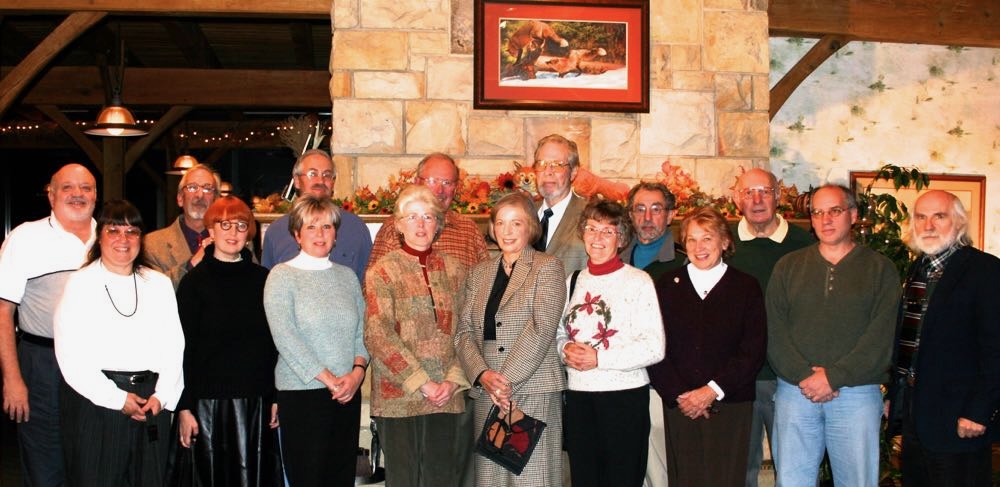 The founding Board of Directors in 2005 established the non-profit organization, Allegheny RiverStone Center for the Arts, and began creating a center for arts and education and, since then, tens of thousands of people have enjoyed concerts, festivals, events and art gallery openings. ARCA has become the cultural jewel of the region.
Early ARCA Board members included Jae Ann Brown and Andor Paposi-Jobb, Lou and Rose Kalinowsky, Arch and Roberta Newton, Sue and Gerald Peairs, Tom and Margo Rudd, Arthur and Patricia Steffee, Bob and Karen Watson, Bud Irwin, Randy Silvis and Adam and Ann Weiss (Adam also serving as ARCA's first Executive Director).  They were joined soon thereafter by Mike and Sally Vereb, Tom and Nancy Hovis and Ron and Connie Hambrick Rennard.
ARCA's current Board of Directors includes Dr. Arthur and Patricia Steffee, Nancy and Tom Hovis, Connie Hambrick Rennard, Kurt and Joanne Crosbie, Kathy Soroka, Barbara Bott, Jack and Millie Armant, Pat and Bob Beran, Dennis Keyes, Doug Bell, Karen and Dan Mortland and Shannon C. McGauley.  John Soroka is Executive Director.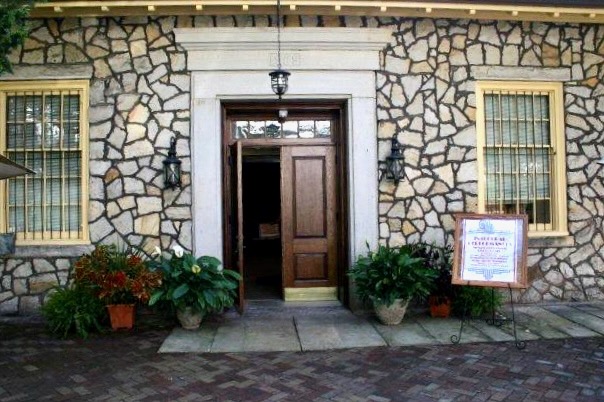 From the beginning, the generosity and hard work of these Board members and volunteers joining their ranks, established the cornerstone of ARCA; they not only developed the cultural offerings but also refurbished the concert venue itself.  The Fox family had built Lincoln Hall as a concert and community venue which opened in 1909 on the second floor of The Foxburg Free Library; however, it had long since been used as a medical center – broken up with small cubicles and a dropped ceiling.

According to founding Board member, Jae Brown, when Arthur Steffee first threw open the doors to show the Board the space, they were shocked and "gobsmacked… it was a debris-logged and entirely impassable 'warren' of partially deconstructed office space that precluded any passage past the foyer at the front door. It seemed impossible, looking back, but in a reasonable amount of time what had seemed an irretrievable space was redeemed by the vision and hard physical labor of many."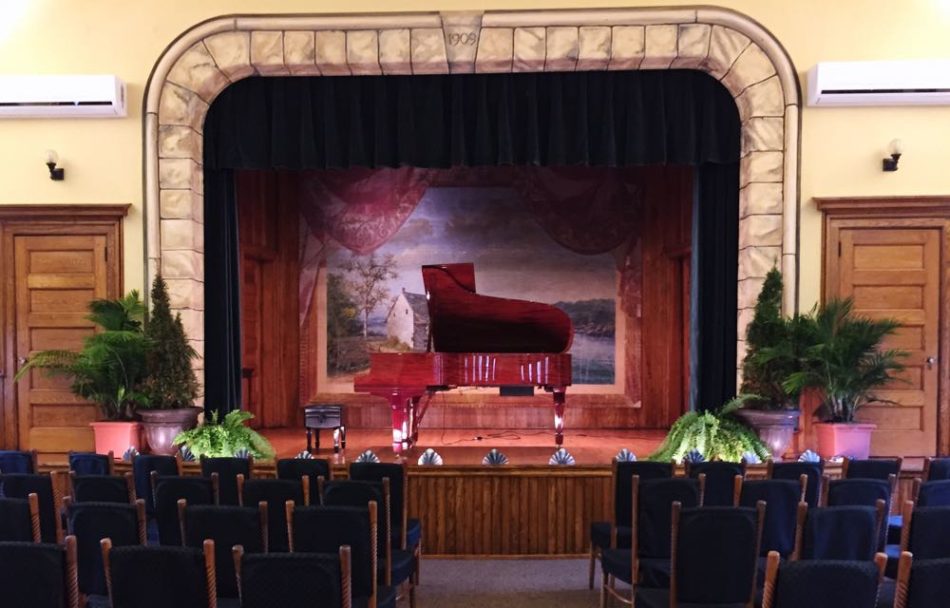 During the reconstruction, an original hand painted oil painting of the river, originally used as a curtain, was found rolled up under the stage. Carefully conserved by Andor Jobb, who lightly cleansed the surface and reinforced the backing using rabbit glue, the painting now serves as Lincoln Hall's stage backdrop. A gift of Dr. Arthur and Patricia Steffee, a beautiful seven-foot Steinway grand piano graces its stage.  Noted for its intimacy and crystalline acoustics, the hall is a favorite of instrumentalists, such as the Alexander String Quartet and Members of the Pittsburgh Symphony Orchestra.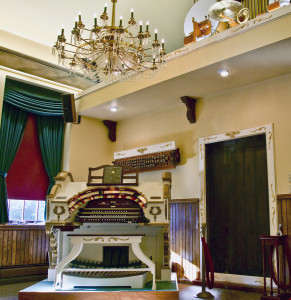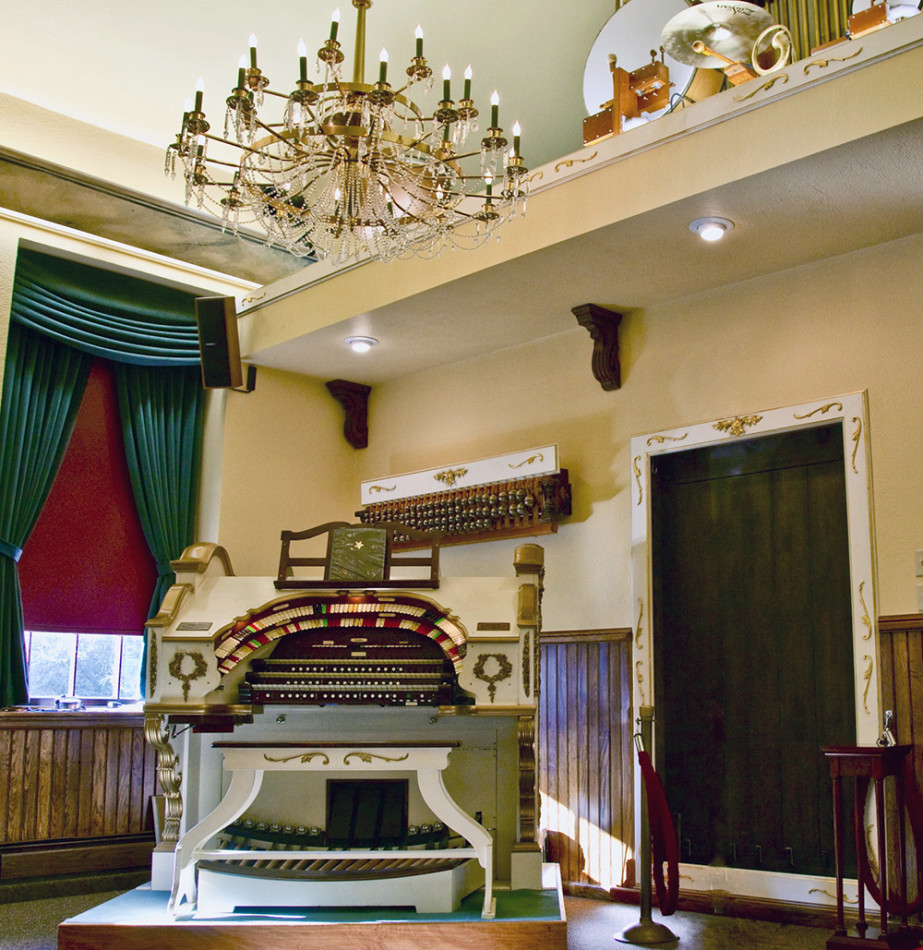 As Lincoln Hall was being renovated, considerable efforts ensued to move and install the 1929 Wurlitzer Theater Organ, which the Steffees had purchased from Paul McKissick.  Over eleven years McKissick had lovingly restored this treasure, which originally had been installed in Cleveland's Uptown Theater and played to accompany silent movies.  Dubbed the Mighty McKissick Wurlitzer, the theatre organ is one of only 24 created in its style and size.
Beginning in September 2005, Paul McKissick began putting the pipes in specially built boxes to prepare for their move to Foxburg. Over the next months, Dr. Steffee moved the boxes of pipes using a horse trailer at times with the assistance of Board member Thomas Hovis, to ease loading and unloading. For the next year Paul personally, painstakingly installed the organ in its new home.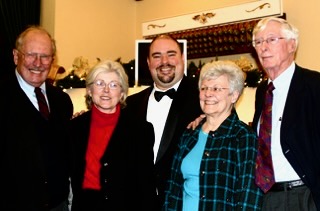 It was determined that ARCA would inaugurate its first performance season in the elegantly refurbished Lincoln Hall on October 5 and 6, 2006 with concerts on the Mighty McKissick Wurlitzer performed by Scott Foppiano; the first non-organ concert,"Shall We Gather By the River", was performed by Katherine Soroka and Friends on November 4, 2006 with Raymond Blackwell, piano, and PSO musicians, Jennifer Orchard, violin, and Mikhail Istomin, cello.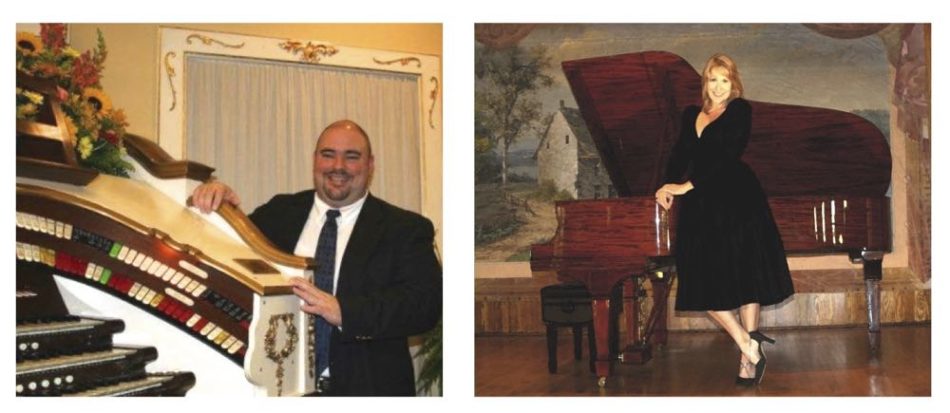 ARCA celebrates its sixteenth anniversary performance season on November 6 with this "Birthday party" concert and pays tribute with a champagne/bubbly toast honoring its founding Board members and volunteers, whose vision and prodigious contributions over the years have created an arts organization hailed as "the cultural jewel of the region" and becoming a cultural destination in its own right.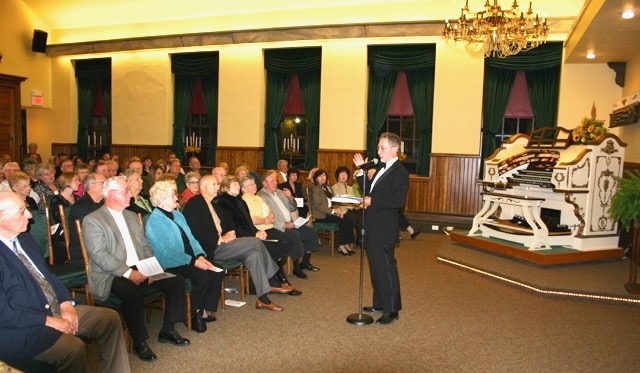 [/tab] [/tabs]