Local Jazz favorite, Mark DeWalt, Piano backed by his accomplished band, Catro.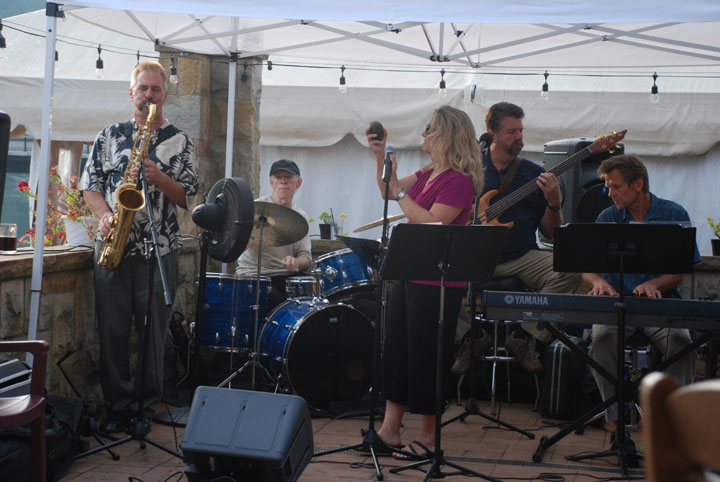 The JazzFest presented by the Allegheny RiverStone Center for the Arts concludes its weekend with a return performance of the popular and well-known sounds of Catro on the deck of Foxburg's Allegheny Grille on Sunday, July 27 at 6:00 PM. Last year, the deck was overflowing with people enjoying Mark DeWalt's smooth jazz piano style, backed by a stellar group of musicians. Vocalist Tammi Dahl will lend her considerable charm and scat-singing style to the occasion. There could be no better way to wrap up a weekend of music than to enjoy Catro, sip your favorite cocktail and enjoy the scenic beauty of the Pennsylvania Wilds along the Alleghent River!
Based in Western PA, keyboardist Mark DeWalt will lead a band capable of many styles, as they are among the most talented and versatile musicians in the region.
Catro's spirited solos, captivating grooves and soulfully haunting vocals have delighted audiences at hundreds of concert, club and festival performances. As a testament to the quality of the members of the group, Mark's musicians have appeared with other organizations at prestigious venues around the nation and the world. These venues include The Kennedy Center in Washington, D.C., Pittsburgh's Heinz Hall, Disneyland Park in Anaheim, CA, Switzerland's Montreux Jazz Festival and The North Sea Jazz Festival in Holland.
Mark and Catro combine their experiences in World-Beat, Jazz, Classical, Rock and Latin music to offer the listener a unique blending of musical elements. Come and experience what others already know about this ensemble and enjoy it along with a beautiful and relaxing setting.
We are very pleased to have them return!