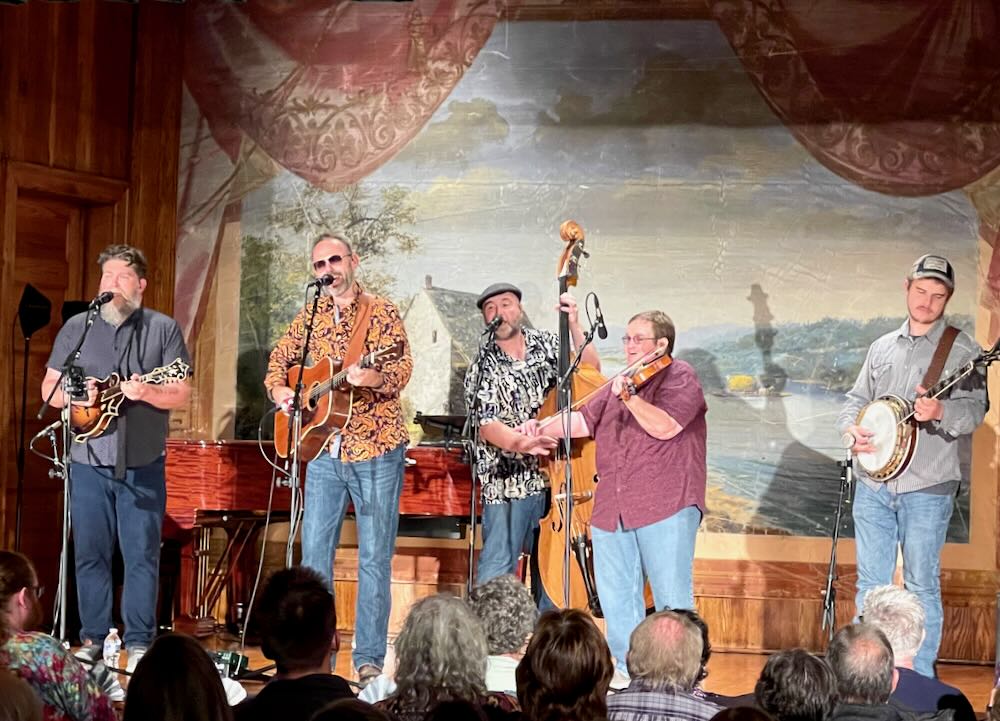 Allegheny RiverStone Center for the Arts proudly presented for its enthusiastic bluegrass loving audience 2019 Grammy Award winner MICHAEL CLEVELAND AND FLAMEKEEPER on Saturday, September 23 at 7:30 PM in Foxburg's Lincoln Hall.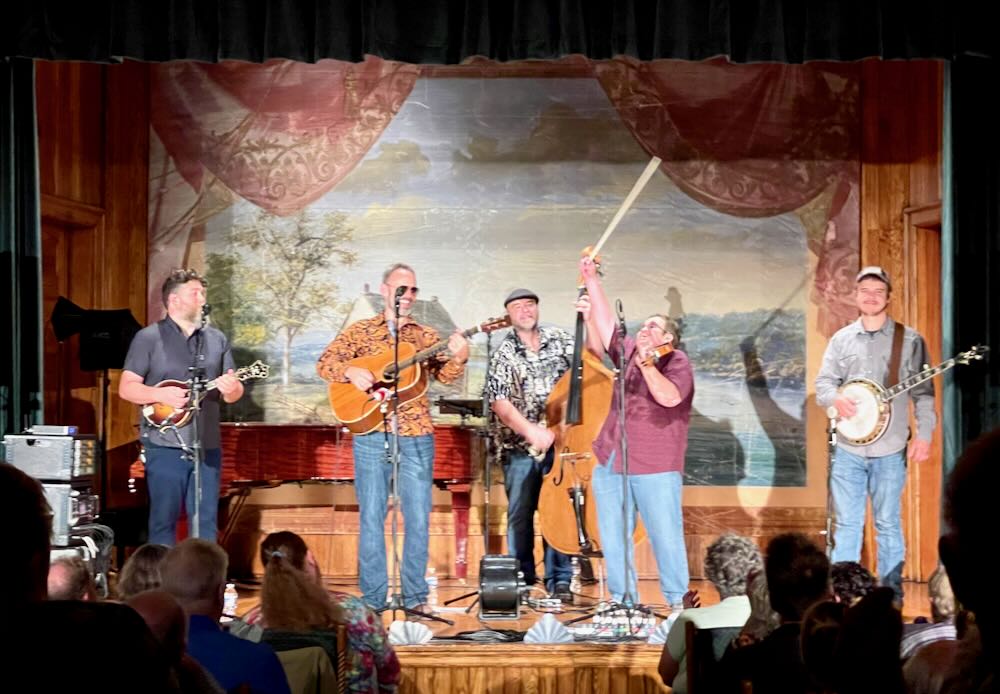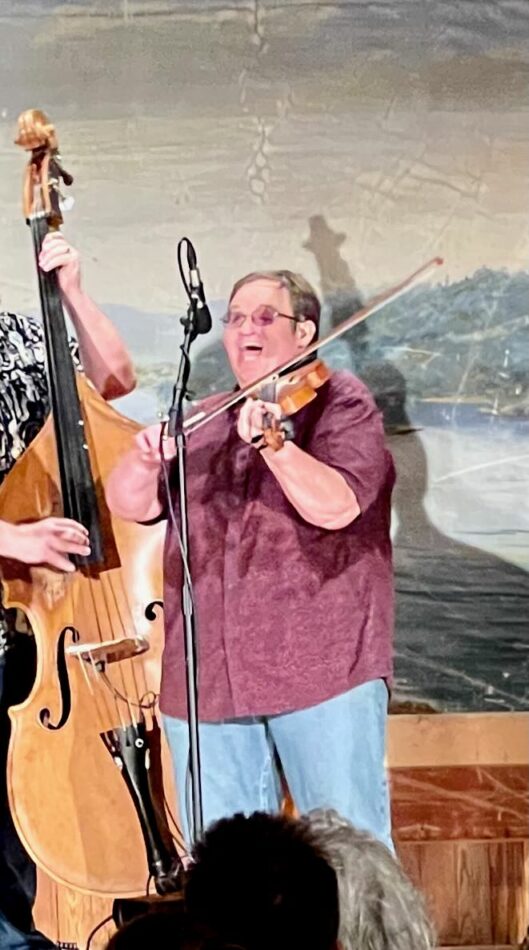 With a Grammy for his 2019 CD TALL FIDDLER and a record-setting 12 wins as Fiddle Player of the Year by the International Bluegrass Music Association, fiddler Michael Cleveland's indomitable spirit, rare talent and work ethic have brought him to the pinnacle of his profession.
The audience was "blown away" by the awesome, phenomenal giant of a talent – Michael Cleveland – THRILLING and AMAZING virtuosic phenom – truly "the world's greatest fiddler" who indeed on Saturday night "played that fiddle so fast that you'd expect to see smoke coming from his fingertips".  
Most amazing is that Michael is met and supported by the dazzling brilliance of his Flamekeeper musicians – including lead vocalist and guitarist Josh Richards; Nathan Livers burning it up on mandolin; acoustic bassist extraordinaire Chris Douglas; and Jasiah Shrode on banjo.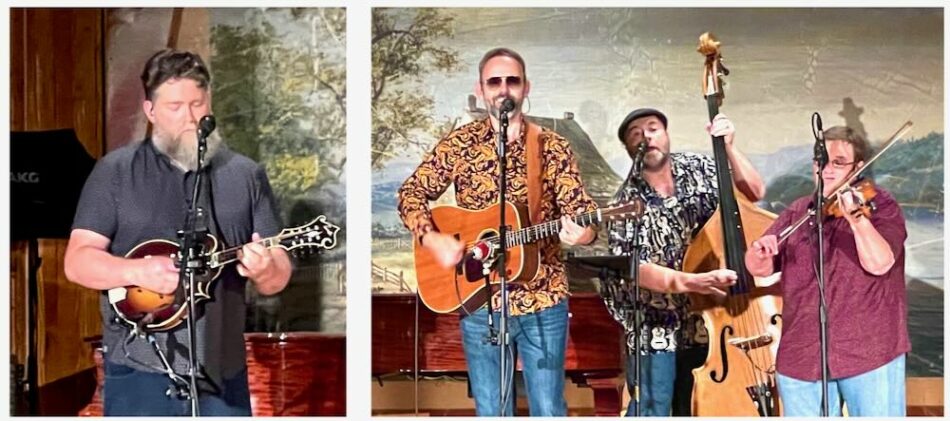 The ecstatic – whooping and hollering and rhythmic clapping – SOLD OUT audience in Lincoln Hall last night gave double standing ovations for the absolutely stunning performance of Michael Cleveland and Flamekeeper – replete with creativity, musicianship and dazzling technical virtuosity!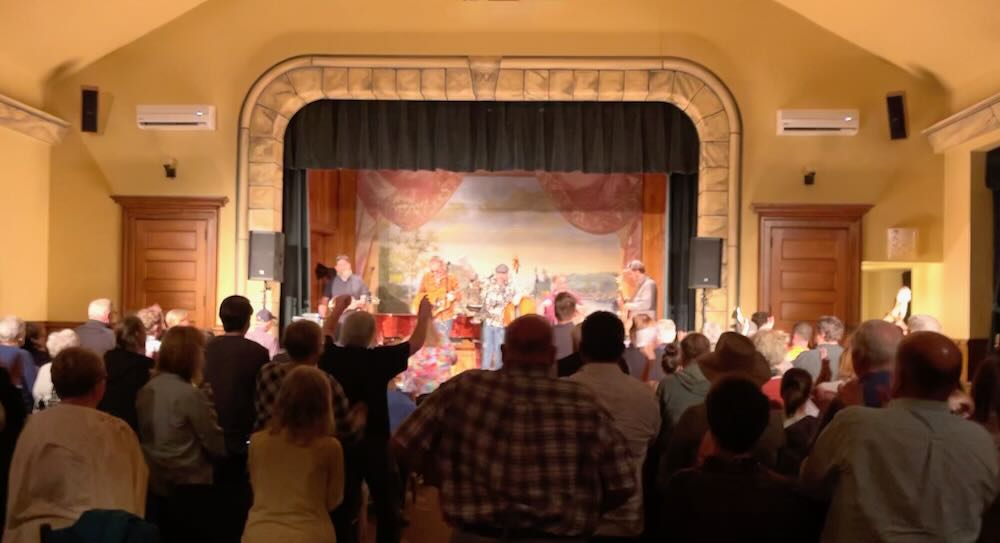 Here in the most thrilling Orange Blossom Special with Michael's outrageous introduction… truly LEGENDARY artistry!
Their two sets were deliciously varied from their Grammy award winning Tall Fiddler recording and their most recent album, Loving of the Game.  Here is their "Tennessee Plates" from Tall Fiddler.
Glorious whimsical excursions were built into the program – all beautifully incorporating elements of jazz, rhythmic variations and some ethereal elements into their songs without distorting the roots of bluegrass. They were seamlessly woven into the fabric of the music.
Here Michael Cleveland is joined by Flamekeeper mandolin, Nathan Livers, in "Jerusalem Ridge" from their album Centennial Celebration: A Classic Bluegrass Tribute.
This was stellar artistry from performers who many deemed to be the most extraordinarily gifted ever to grace the Lincoln Hall stage. In any genre. The best of the best of the best.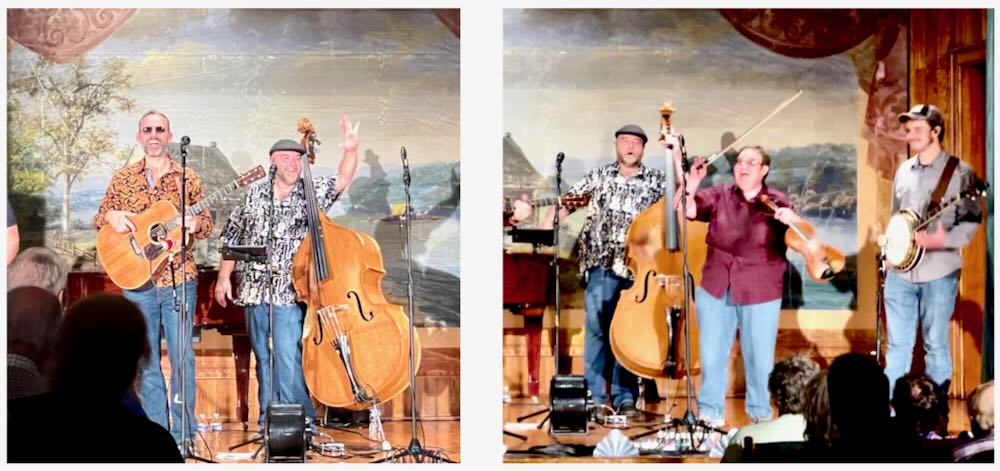 'Audience members drove in from as far as Burlington, VT and New Jersey – from all across Ohio and from Harrisburg, PA. A young mother drove in with a car full of children from Olean, NY.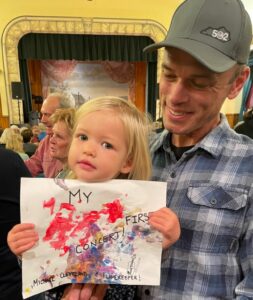 And this darling little girl painted a picture for her first concert with Michael Cleveland in Lincoln Hall… and was joyously dancing in the back of the hall to the music! What a way to introduce the young to the joys and inspiration of music.
It was a love-fest with Michael and band members after the concert as the band members and Michael signed concert programs, CDs and posters – and enjoyed conversations with the audience  – staying "until the last hand was shaken – and every autograph given."
Thanks to Karen and Bob Artis of the Allegheny Drifters for their help in bringing Michael to Foxburg and for their ongoing guidance to ARCA about bluegrass performers for Lincoln Hall.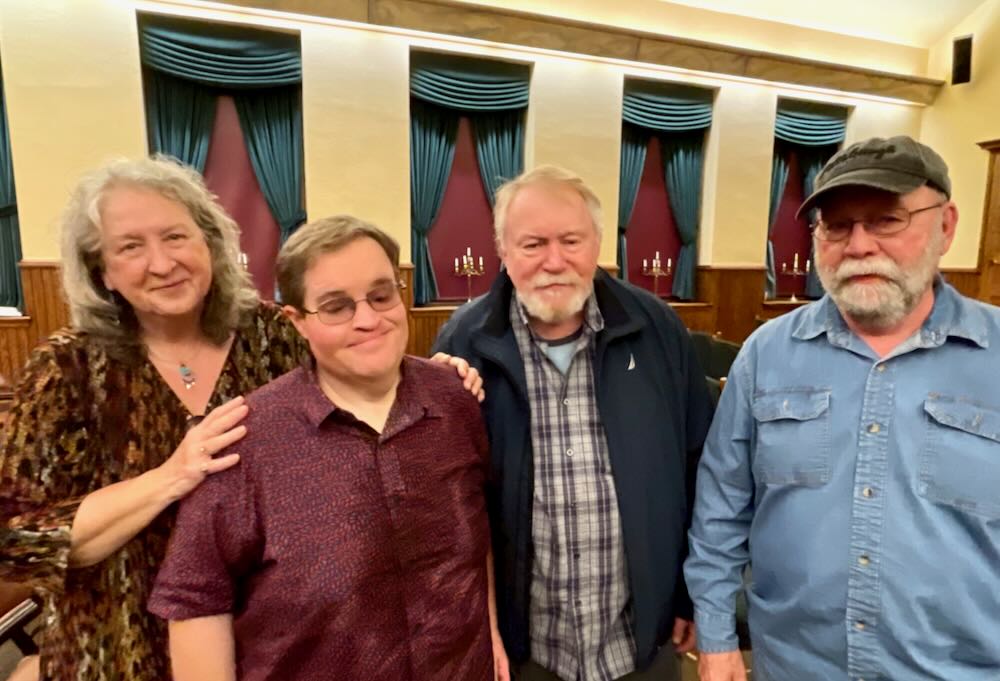 ARCA is grateful for the very generous gift of ARCA Board members and officers, Tom and Nancy Hovis, sponsoring this debut performance of Michael Cleveland and Flamekeeper in Lincoln Hall — and for the generosity of the new owners of Riverstone estate, Saji and Shannon Daniel, for providing the hospitality venue for the band.  Great thanks to Tim Connell for the excellent sound.

Most importantly, sincere thanks to ALL of ARCA's Members and supporters for their generosity and concert attendance that make possible these concerts as well as the Educational ArtReach program of Allegheny RiverStone Center for the Arts, including the Pennsylvania Council on the Arts.