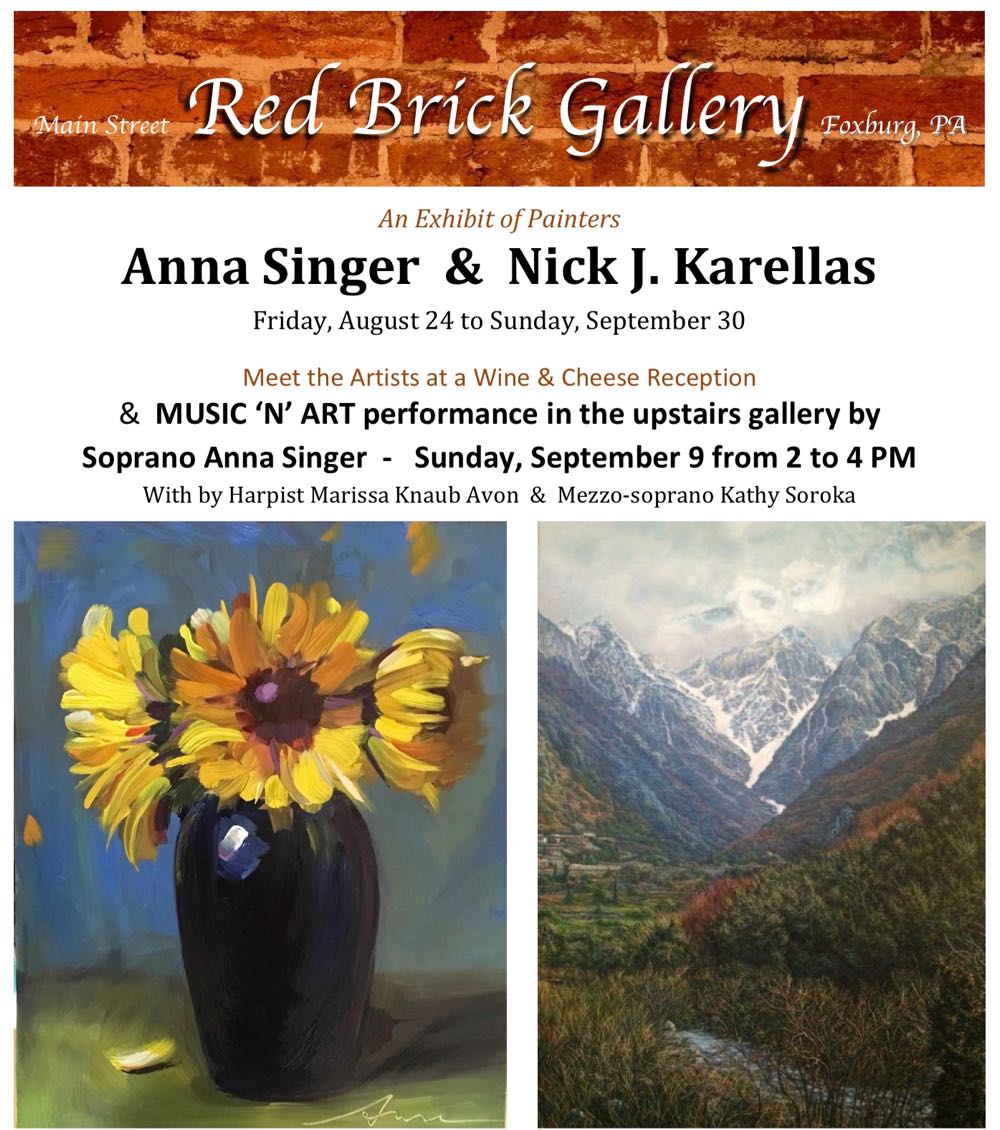 Music is a shared passion for painters Anna Singer and Nick J. Karellas exhibited together from Friday August 24 thru Sunday September 30 on the second floor of The Red Brick Gallery at 17 Main Street in Foxburg, PA.
Anna Singer is a renowned opera singer in Pittsburgh and New York City and radio host for the classical music station WQED in Pittsburgh; Painter Nick J. Karellas was an architectural illustrator in NYC for many years who performed as a pianist at age 12 in New York's Carnegie Recital Hall; his father was an operatic tenor who sang at La Scala.
Celebrating these musical connections, a Music 'N' Art concert by soprano Anna Singer and Meet the Artists wine and cheese reception will be held on Sunday, September 9 from 2 to 4 PM in the upstairs gallery.  The performance will feature Anna in music by Leonard Bernstein, Mozart and Offenbach.  Joining her will be harpist Marissa Knaub and mezzo-soprano Kathy Soroka in operatic duets.  Gallery and performance admission is free.

In a beautiful counterpoint, each brings their musical background to their painting in unique ways. In her exuberantly colorful work, Anna Singer is always looking for the light on the canvas as she does on stage, bringing her characters to life and to her audience. In his expansive landscapes, Nick J. Karellas seeks to instill a sense of wonder that life's smallest, most precise details are part of a harmonious divine order "to tell a story and make a difference."
The Red Brick Gallery is located at 17 Main Street in historic Foxburg, PA. Gallery hours are Fridays, 2:00 p.m. to 6:00 p.m., Saturdays, 11:00 a.m. to 7:00 p.m., and Sundays, 12 p.m. to 4:00 p.m.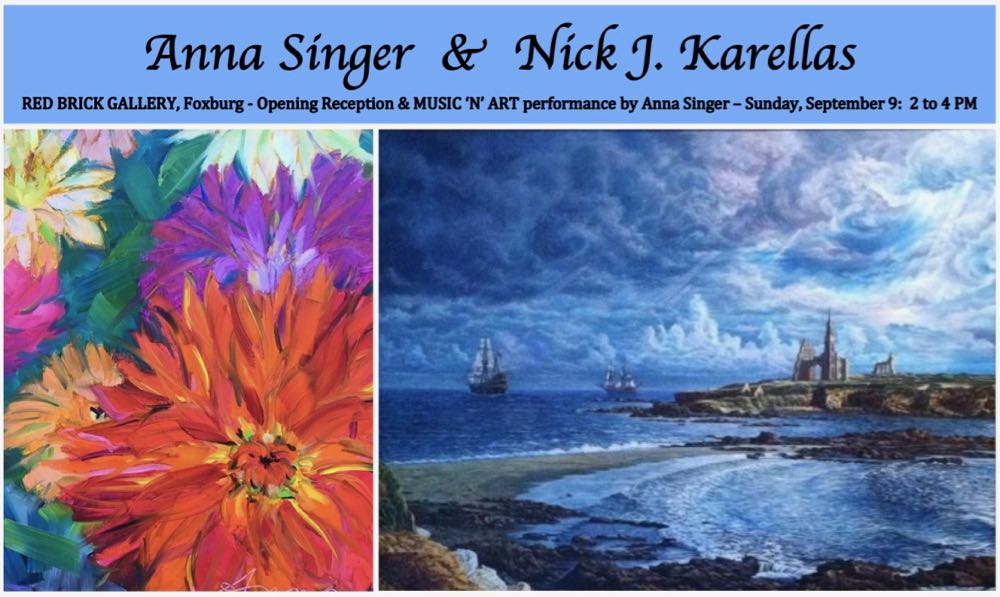 About The Artists
Anna Singer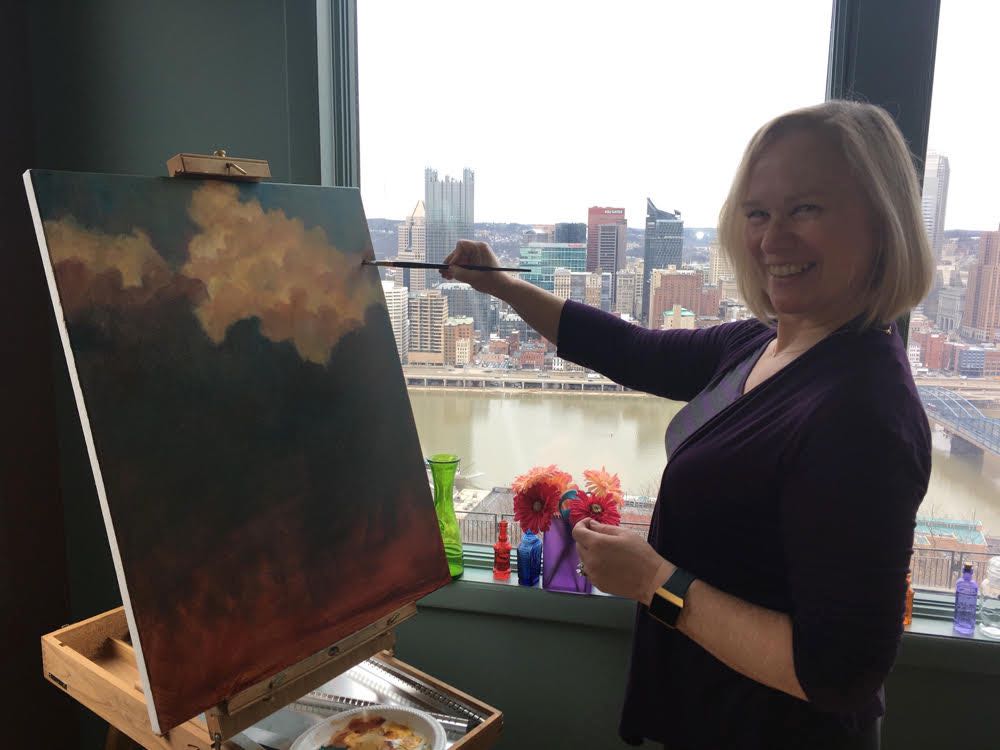 Anna Singer is well-known to Pittsburgh area audiences as a professional singer/performer in her many appearances on local stages in Broadway and operatic works, and each weekday she can be heard on WQED Classical 89.3, Western Pennsylvania's fine arts radio.  Her vividly colorful and emotionally evocative oil paintings have been enthusiastically received by her public and friends and were recently on exhibit during the Pittsburgh Festival Opera 2018 summer season.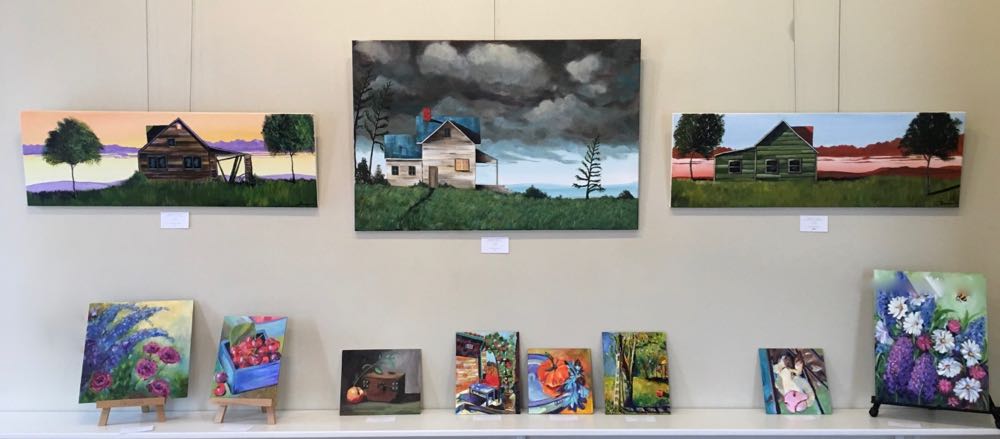 In the Red Brick Gallery exhibit Anna is showing paintings in oil, acrylic, and pastels, ranging in sizes from 6×6 to 24×36 inches. All works are for sale, but don't be discouraged if your favorite work is already sold… Anna is willing to repaint the subject just for you, or provide a giclee copy. (Giclee prints are reproduced on canvas, upon which Anna adds additional paint layers and an original signature.)

About her painting, she says "I have always loved color, been inspired by it. My husband suggested I should try painting and it felt like I was coming home. It is a challenge and yet it gives such joy and I do love the opportunity to share. Thank you from my heart."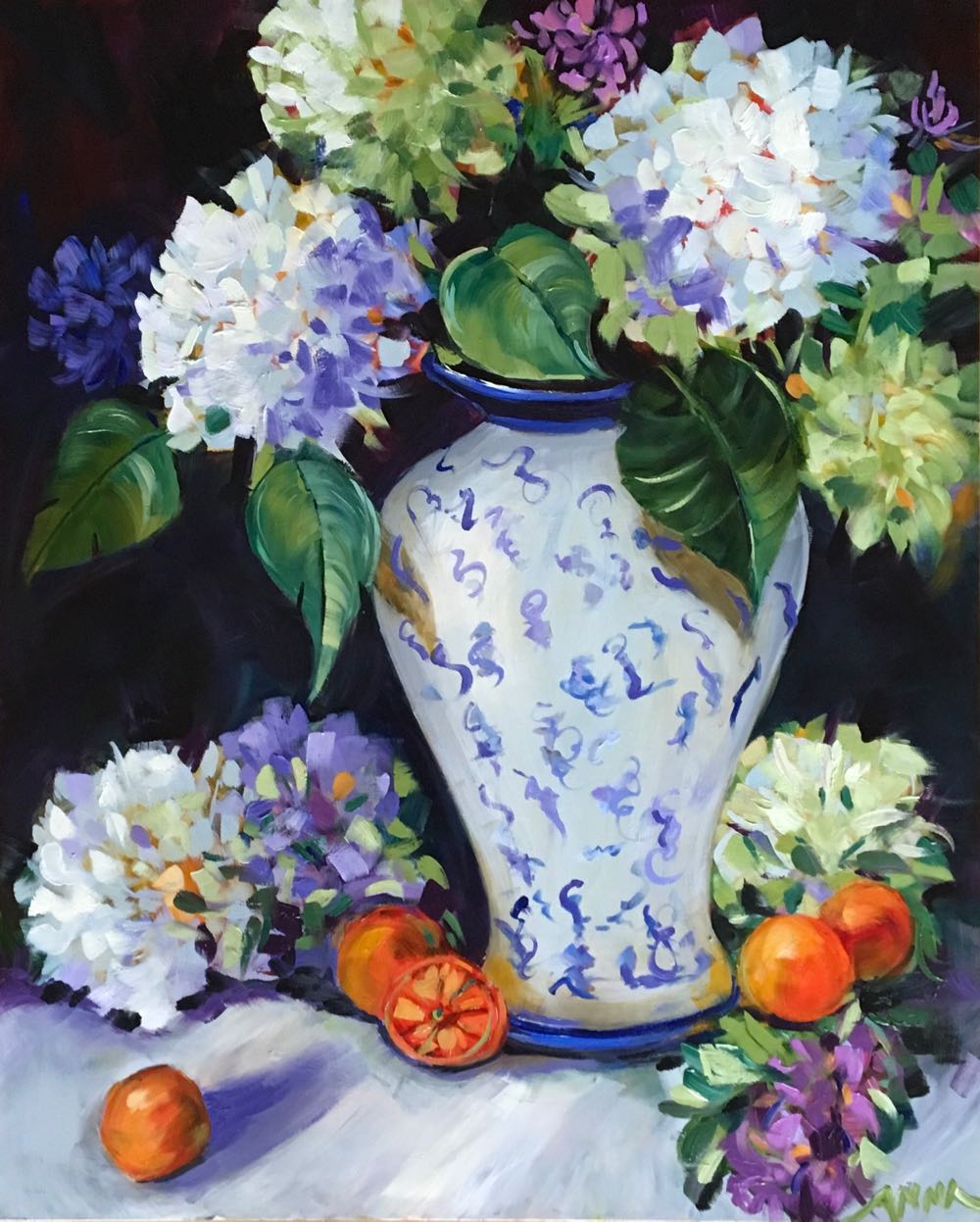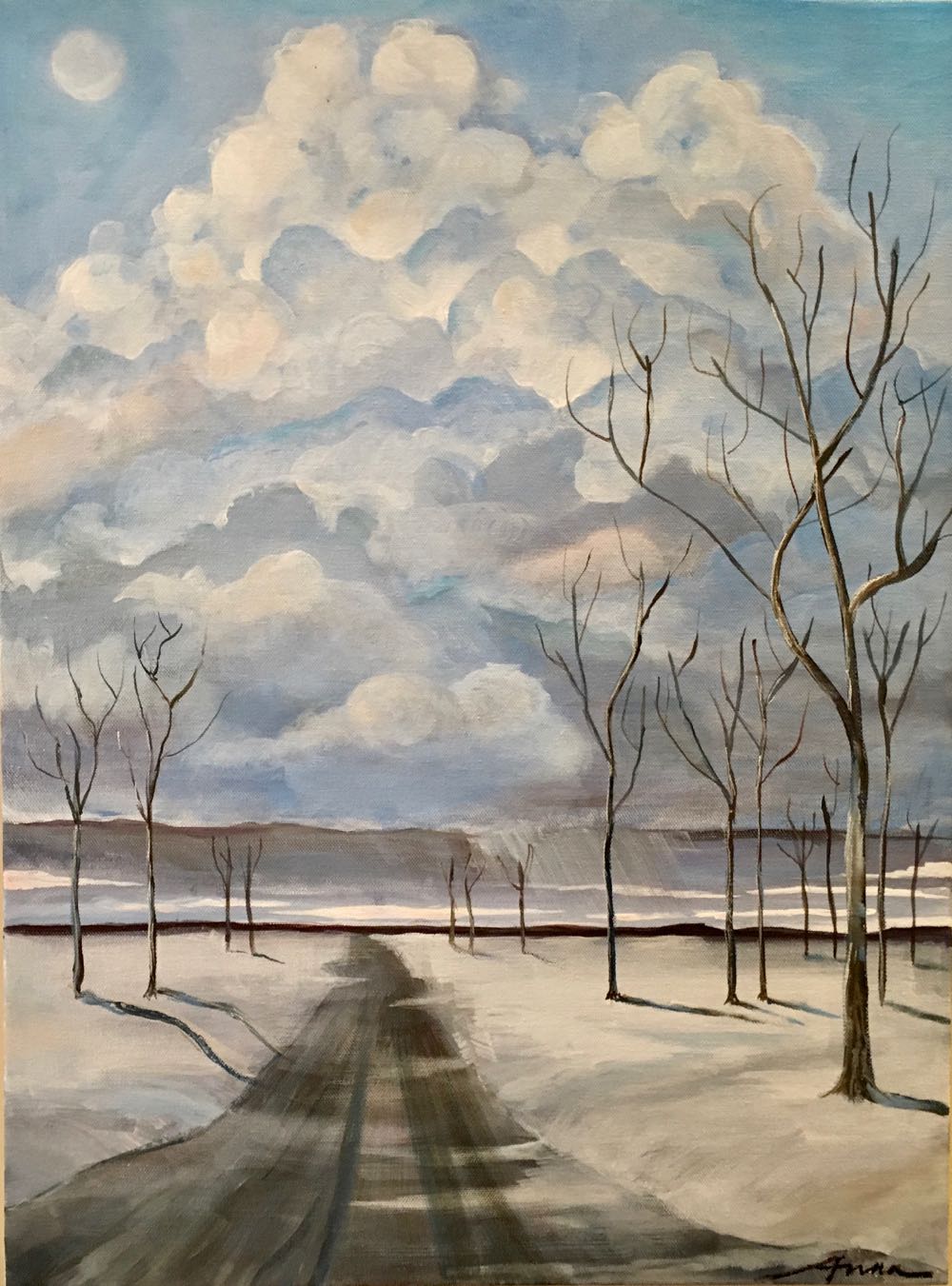 Anna Singer enjoys a dual career as radio host for the classical musical station WQED 89.3 – The Voice of the Arts in Western Pennsylvania – and as an opera singer. She sang Cio-Cio San in Madama Butterfly with the New York City Opera, and has performed the title roles in production of Tosca, Salome, and Aida. Her favorite roles also include Leonora in Verdi's Il Trovatore and Sieglinde in Wagner's Die Walkure.

Recent projects include the role of Julia Child in Lee Hoiby's Bon Appetite! Mrs. Lovett in Sondheim's Sweeny Todd and Desirée in Sondheim's A Little Night Music. Pittsburgh Opera audiences remember fondly her portrayal of Gramma in Ricky Ian Gordan's Grapes of Wrath and the Duchess of Krakenthorp in Daughter of the Regiment. In the fall of 2018 Anna will celebrate Leonard Bernstein's one-hundredth birthday with an appearance in On the Town with Resonance Works, a recently formed Pittsburgh arts organization.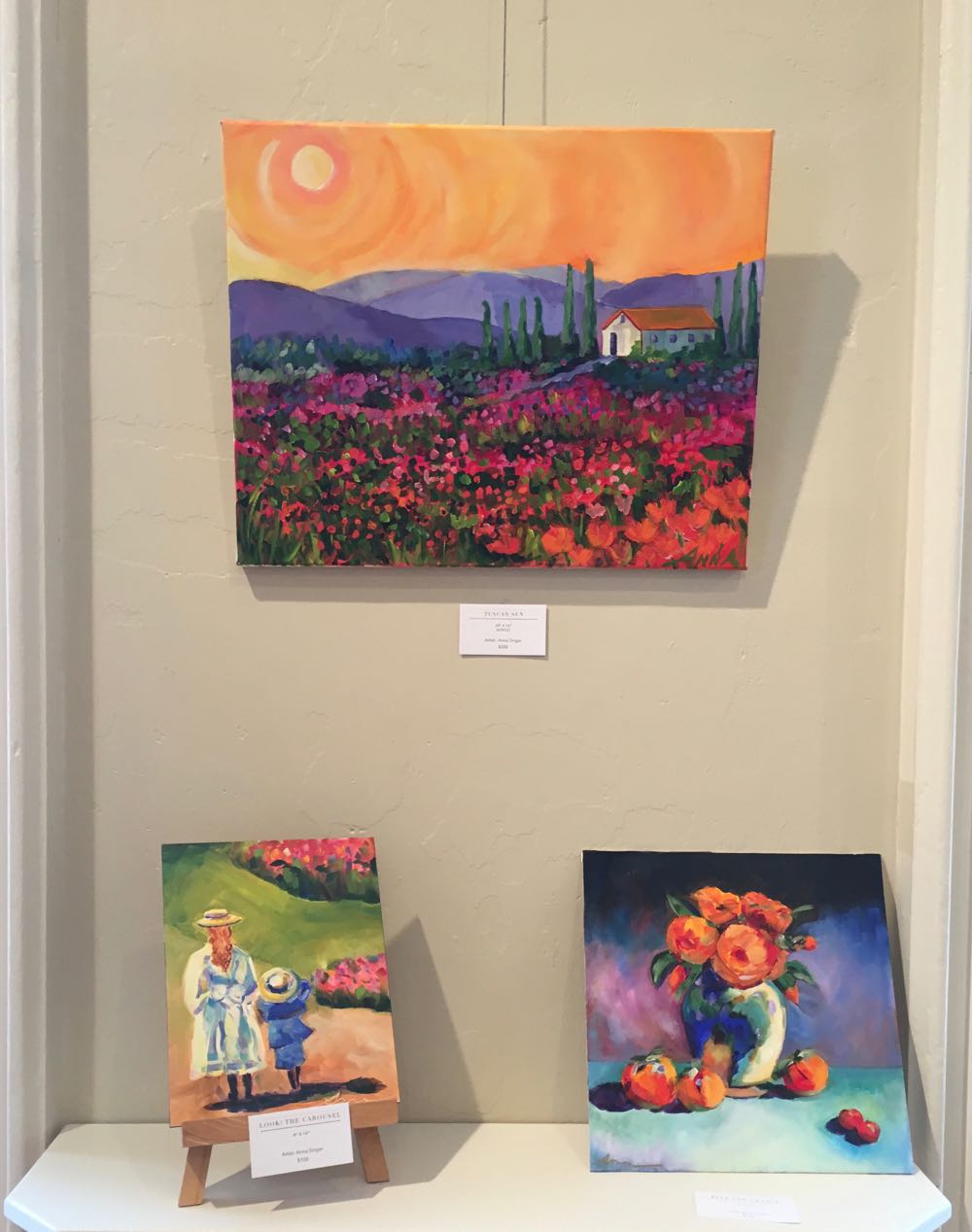 Artist Statement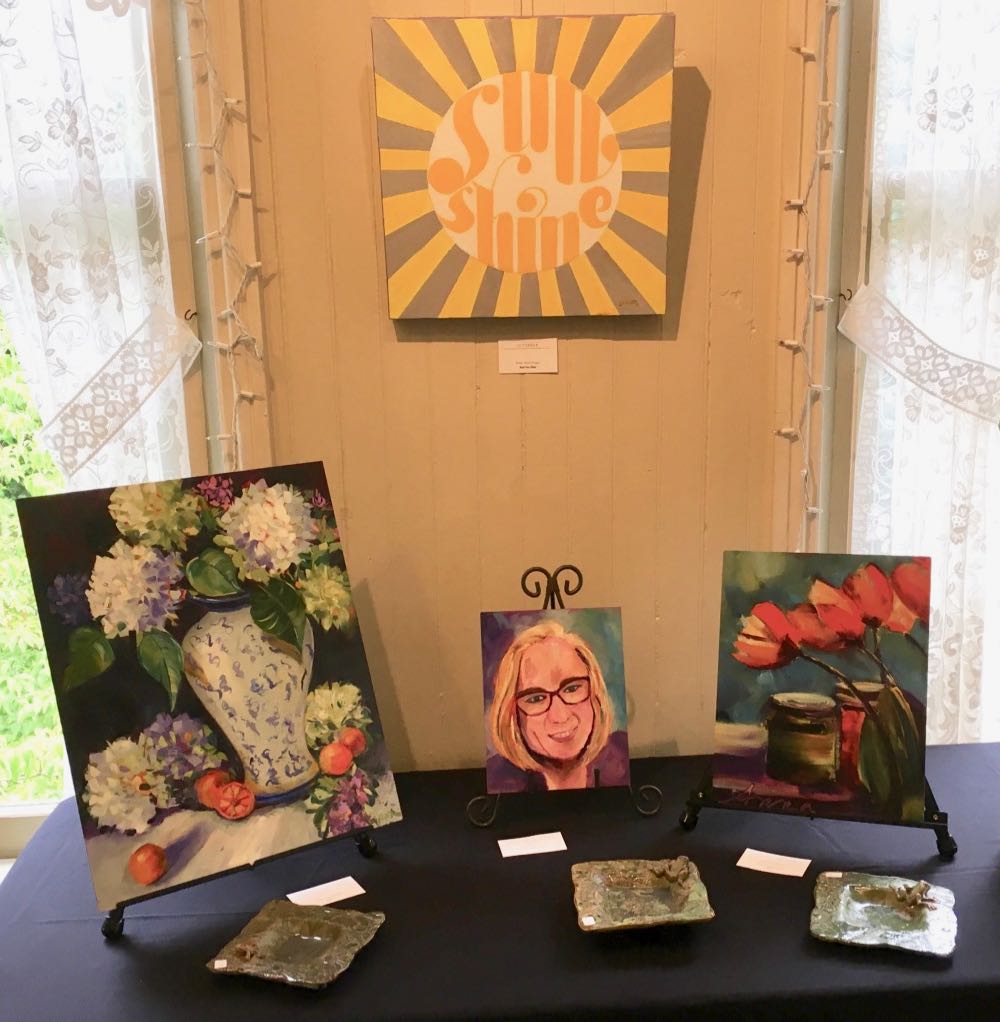 I was always a bit intimidated by a white canvas – I can't draw, I don't have any artistic skill, I just can't do this.  And yet I always would wonder into galleries or museums and be taken in by the paintings – I so wanted to be able to do that.  I even tried a few times – but it really didn't work.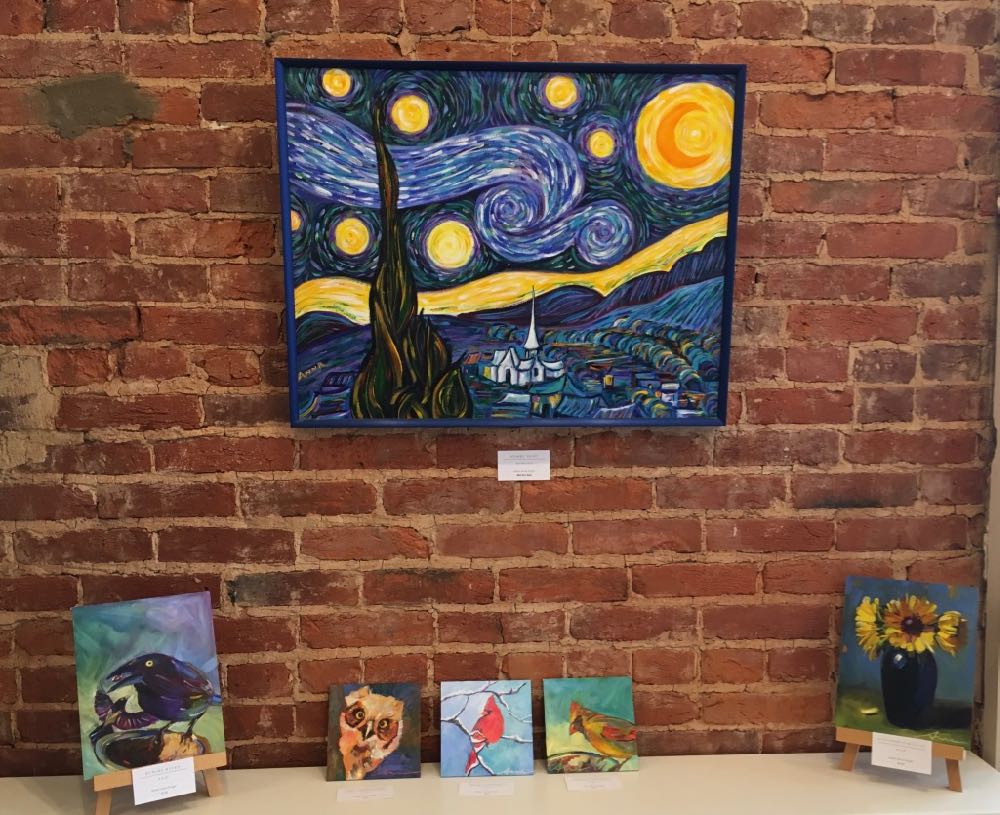 When I came back to Pittsburgh after doing dinner theater around the country, I settled in Pittsburgh.  I seriously considered going to the Art Institute for Photography – I had taken classes in high school.  But I chose to focus on my singing and it took me all over the United States and Europe. I was so struck by Italy and what it looked like and the light in Bulgaria – indescribable – but so inspiring.  I understood why certain paintings looked the way they did – that light – that amazing light.  Also the light from out west – Wyoming and Montana – my parents were into art and would go to the galleries and my mom would talk about the light.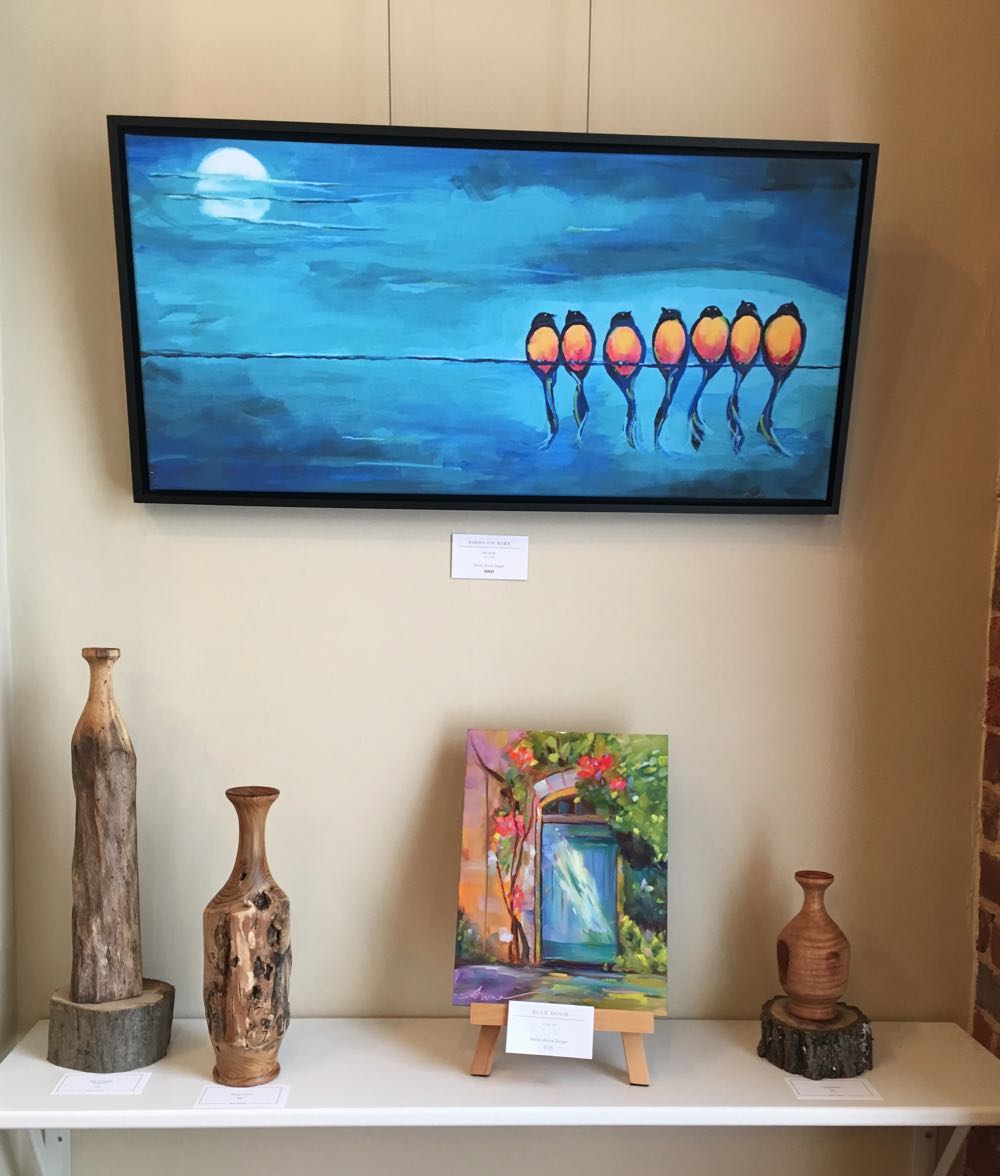 Eventually, I needed to find an artistic outlet besides singing so I took up making jewelry – lots and lots of earrings – which was instant gratification – easy to do – and so many beads!!!!  As a matter of fact – my husband thought – way too many beads.  We were on a weekend trip with friends in Cook's Forest and one of the gals was an artist.  My husband encouraged me to speak with her and get some ideas about painting.  So I told her I had tried a couple of times to paint but I could never seem to get past the initial brush on the canvas – she made it very easy and invited me over to her studio – and we would just paint.  She would give me pointers or suggestions but just having someone there to say it was ok – was very freeing.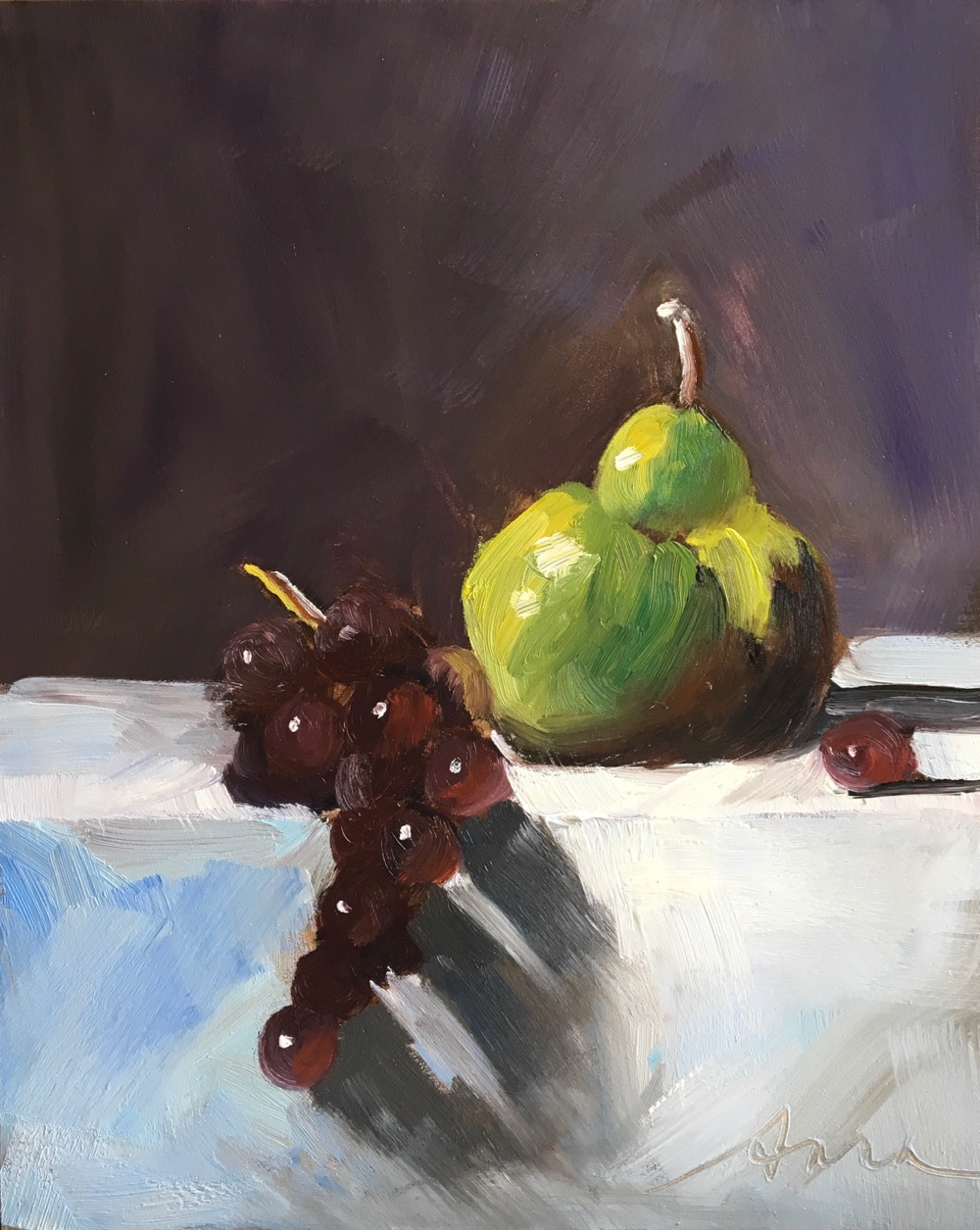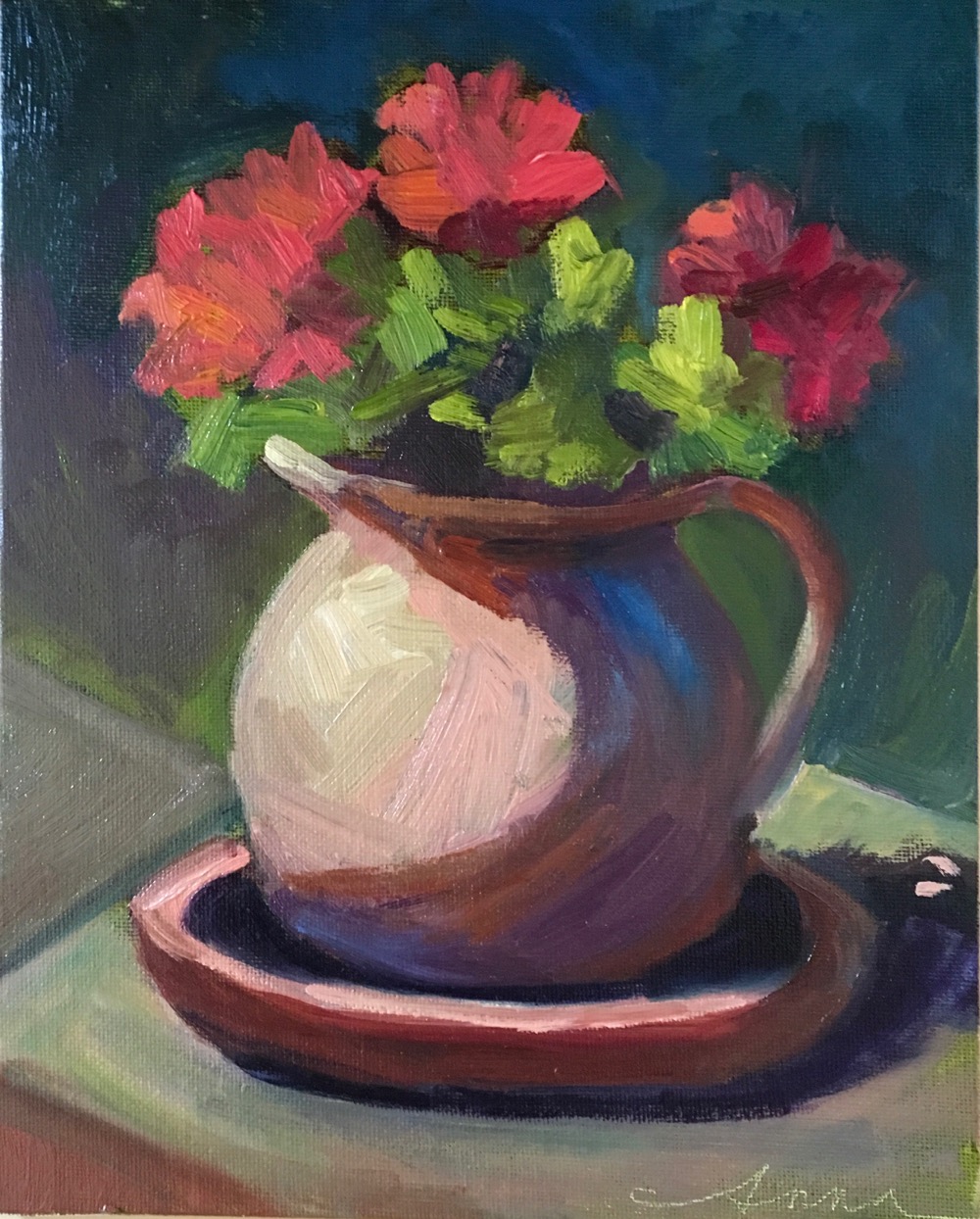 These days – there is so much available on line as a way to learn.  I still didn't want to go to a physical class – still kind of embarrassed but on line was great – you could share your work and get pointers and advice in a very safe environment.  And now with the internet it is so easy to look at art, art, art!  I continue to learn and figure things out.  I am so delighted by a stroke or color that is put down – I love the texture, the feel of oil paint – very sensuous.  There are so many things about painting that are transporting – time seems to vanish.  There's still that empty white canvas but there is so much color and light to be revealed….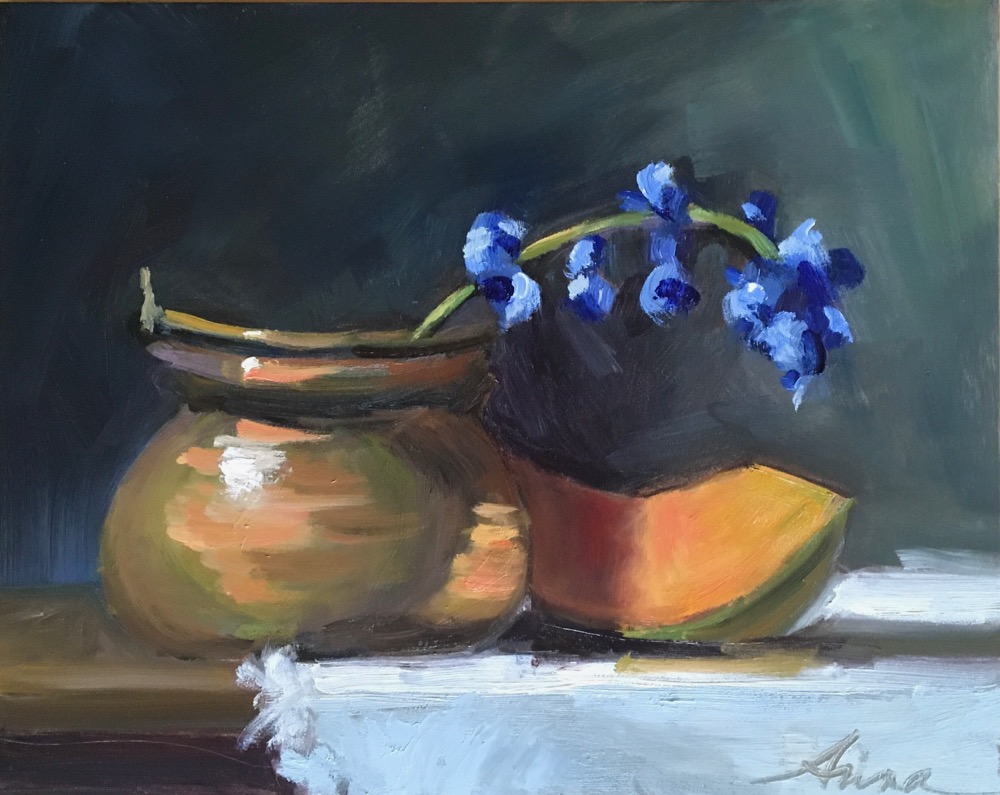 Nick J. Karellas
If you've visited the Red Brick Gallery, you will definitely remember the size, scope and impeccable realistic detail of paintings by RBG Cooperative member artist Nick J. Karellas. His artworks in oil, pen, ink and watercolor are realistic masterworks.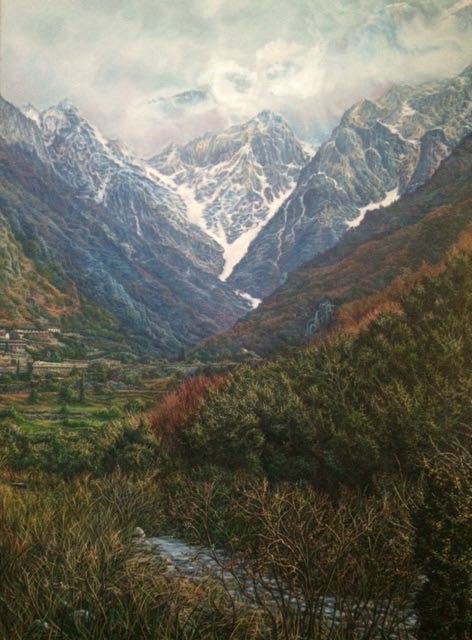 Ranging from a glorious sacred mountain valley in Greece to a view from the vault of a Gothic cathedral bringing sunshine into the church and the lives of the people below, each of his works tell a story and convey the richness of having lived in both Europe and the United States. Even more, Nick's artworks give the viewer an experience that all is well in the world – a sense of awe and wonder that life's smallest, most precise details are simply part of a harmonious, divine order.
Karellas, who describes himself as a man of few words, lets his canvases do the talking. While he believes that everything we do should have a purpose, he modestly said that he hopes his artwork does "tell a story and make a difference."
An oil painting of an inner city street in Strasbourg (below) where numerous wars have been fought on the border of France and Germany, exemplifies this perspective; the French architecture on one side of the street peacefully coexists with the German on the other side. A painting of a seacoast with sailing ships from a by-gone era and a storm beginning to rage overhead is the beach at Normandy where D-Day would take the lives of thousands centuries later.

Nick Karellas came from a family of artists. His mother was a dress designer working for Caroline Herrera and his father, John, was a famous dramatic tenor opera singer who performed at La Scala in Milan and at Carnegie Hall in New York City. Nick came to the Allegheny River Valley when his father bought a church in Parker. During the last years of his father's life, the church was visited by monks, bringing treasured icons from the Greek Orthodox Church.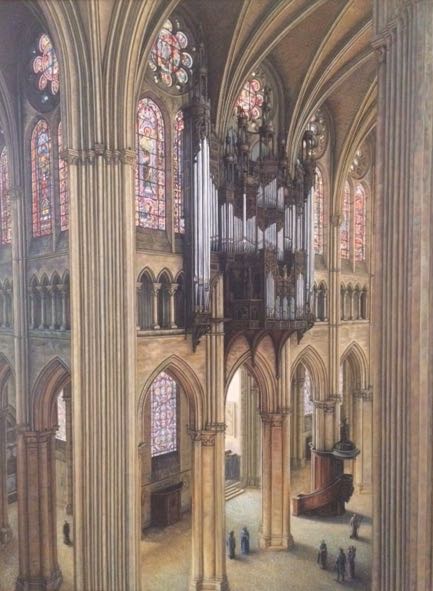 Fortunately for ARCA, Nick continued to use the Parker church as an art studio and became affiliated with ARCA's Red Brick Gallery. He has a rich and diverse artistic resume. Born in Milan, Italy in 1960, he lived in Italy, then Greece, during his childhood.  While in Italy, Nick had the opportunity to work in commercials.  His acting career included having the lead child role in a movie, the Italian version of 'The Prodigal Son'.  Nick is accomplished in classical piano, having performed at New York's Carnegie Recital Hall at the age of twelve.
Nick started drawing at the age of five, with his first commissioned work at twelve years of age painting portraits of the bishops of the Greek Orthodox Church.  After moving to the United States he attended Art and Design High School in New York City and studied portraiture, under famed portrait artist Daniel Greene at The Art Students League. Daniel Greene is well known to Pittsburghers for his portrait of former Pittsburgh Symphony Music Director William Steinberg displayed in the lobby of Heinz Hall.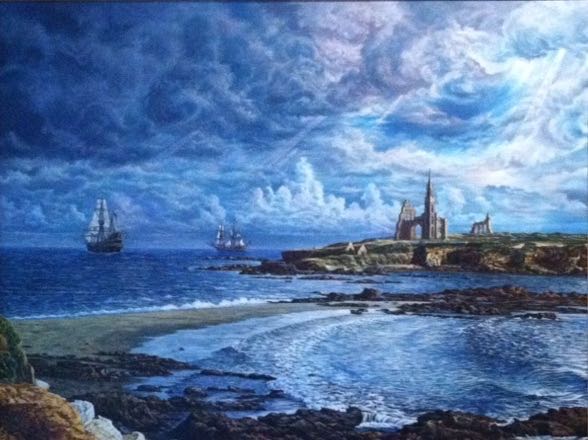 While continuing to display in galleries, for twenty-three years Nick served as an architectural illustrator for a major New York City architectural firm, working with architects and engineers designing campus buildings for universities around the country. Nick was able to telecommute when he moved to Pittsburgh with his wife, who is the Senior Vice President of Finance for a Pittsburgh PR firm. They have a 19 year-old son.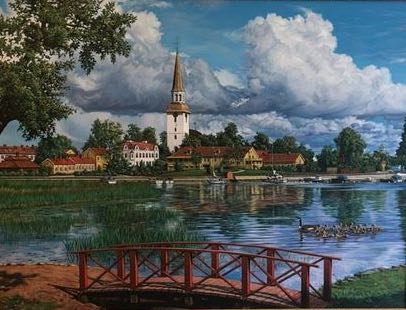 The Red Brick Gallery is located at 17 Main Street in historic Foxburg, PA. Gallery hours are Fridays, 2:00 p.m. to 6:00 p.m., Saturdays, 11:00 a.m. to 7:00 p.m., and Sundays, 12 p.m. to 4:00 p.m.