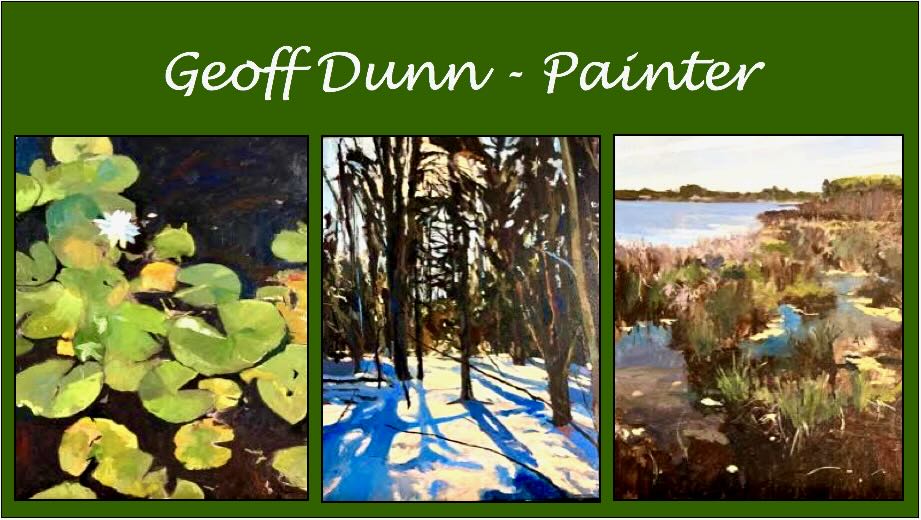 Some of the greatest works of music, art and literature have captured the awe and wonder of nature – from Sting's Fields of Gold, Debussy's Clair de lune (Light of the Moon) and Beethoven's Pastoral Symphony to Monet's Waterlilies, the 19th century Hudson River School of landscape painters and the atmospheric skies of J. M. W. Turner. Pulitzer Prize winning author and environmentalist Wallace Stegner wrote, "Every green natural place we save saves a fragment of our sanity and gives us a little more hope that we have a future."
Artists always have served as ambassadors for nature – inspiring the need for conservation. That too is the mission of the Western Pennsylvania Conservancy – "preserving our precious heritage of natural, unspoiled beauty and unpolluted streams for the benefit of future generations".  The deep connection of nature and art also is at the core of Allegheny RiverStone Center for the Art's mission to present "Glorious Music and Art in the Beautiful Allegheny-Clarion River Valley".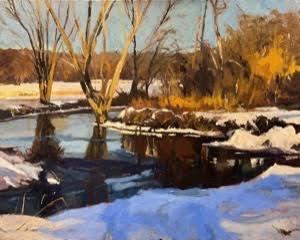 ARCA's Red Brick Gallery is proud to mount the exhibition of "The Conservancy Paintings" featuring twenty plein air paintings by retired physician and painter and Western PA Conservancy board member, GEOFF DUNN, whose work acknowledges the priceless heritage protection of regional wetlands and waterways by the Conservancy.  Dunn currently serves as the Vice Chairman of the Western PA Conservancy, which has protected a quarter of a million acres of land and waterways in Western Pennsylvania since 1932.
The show runs weekends from Friday, September 29 to Sunday, November 5 in the Upstairs Gallery of the Red Brick Gallery and Gift Shop at 17 Main Street, Foxburg, PA 16036.  The 2023 season Red Brick Gallery and Gift Shop hours are Fridays 1:00 PM – 6:00 PM, Saturdays 11:00 AM –7:00 PM, and Sundays 12:00 noon – 5:00 PM.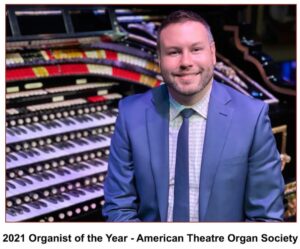 The opening Meet the Artist Wine and Cheese Reception will be on Sunday, October 1 from 4:00 to 6:00 pm, immediately following the Wurlitzer theatre organ concert performed by nationally acclaimed, Brett Valliant, the American Theatre Organ Society 2021 "Organist of the Year" at 2 PM in Lincoln Hall. There is no admission for the exhibit opening reception. To reserve concert tickets, call 724-659-3153 or buy online here.
During the Fall Festival weekend in the Red Brick Gallery Upstairs Gallery exhibit of GEOFF DUNN –  from 1 PM before the Kenia concert in Lincoln Hall on Saturday, October 14 – and on Sunday, October 15 during the Foxburg Fall Festival, John Pozza will be signing copies of his new book.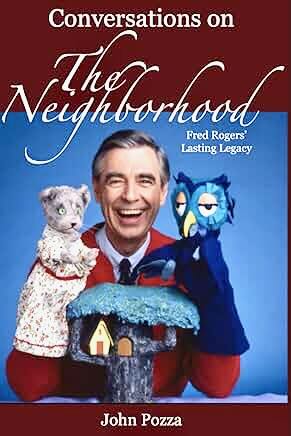 In his book Conversations on the Neighborhood: Fred Rogers' Lasting Legacy, radio show and podcast broadcaster and author John Pozza draws on his interviews with five of Fred Rogers' closest associates to make you feel as if you're listening to an interview with Fred Rogers himself – AND to help us learn more deeply how Rogers, working collaboratively with experts in child development, not only gave us the building blocks of self-esteem, but taught us all about tolerance and acceptance, before we could even say the words.
John Pozza has enjoyed a long career in journalism, organizational communications, human services and education – and has previously written his memoir, Was Anybody Really Listening? Trials and Tribulations of a Sports Broadcaster.
John will be signing books beginning at 1 PM on Saturday, October 14 before the KENIA concert – and on Sunday, October 15 during the Fall Festival.  Stop by and chat with John, get him to sign a book for you and enjoy the exhibit of painter Geoff Dunn.  His book also is available at Barnes and Noble and Amazon.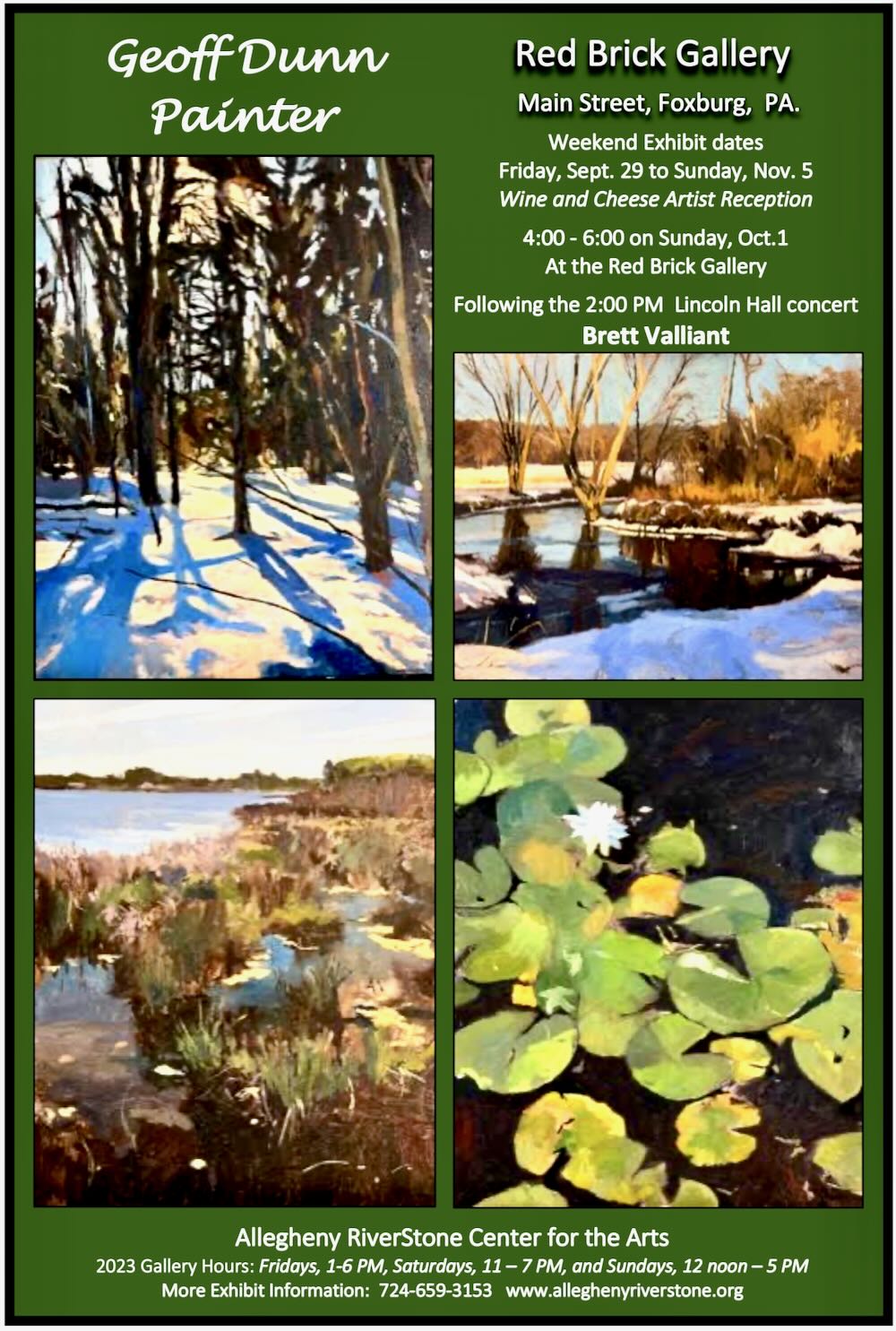 About The Artist
GEOFF DUNN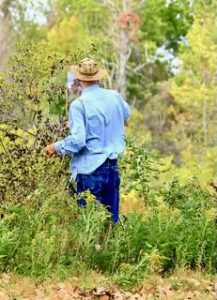 World traveled, retired general surgeon and palliative care physician, Geoff Dunn, began painting in high school and studied painting in college before turning to medicine. He served as an Emeritus Member of the Department of Surgery of UPMC Hamot and as former Medical Director of the Palliative Care Consultation Service there.  After 1997, his clinical work and writing focused on the education of surgeons nationally and internationally about the principals and practice of palliative care in the setting of serious and life-limiting illnesses.
Painting has been an important activity in Dunn's life ever since it was recommended it to him at age 13 by his mother when he was confined to quarters for misbehavior at school. In college Dunn majored in religion and minored in fine arts, studying with the Dutch painter, Charles Stegeman. Ironically, it was Professor Stegeman who first suggested to Dunn a career in medicine: "You are a very competent painter and do fabulous work, but I believe your heart is elsewhere. I think you should be a doctor."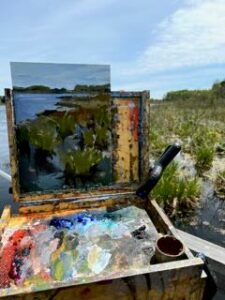 During this time, Dunn studied privately in Erie for several years with professional artist, Andrew Sanders. After a long hiatus, Dunn resumed painting working in acrylic during trips to the Georgian Bay region of Ontario.  Recognizing a deeper and more spiritual purpose to painting in the late 90's – with the encouragement of Brother Thomas, a world-renowned potter – Dunn resumed plein-air painting, which became the counterpoint and catharsis for Dunn's career in hospice and palliative care.
After COVID, he again instinctively turned to the greatest healer of all – nature – through which his sense of hope for all of us and profound love of home were realized.
About The Conservancy Paintings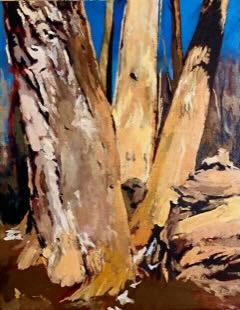 Of his exhibit "Conservancy Paintings", Geoff Dunn has written: "My identity is deeply rooted in Erie County in Western Pennsylvania where my ancestor, Oliver Dunn, settled in 1797 after immigrating from Ireland. His descendants which include farmers, merchants, and surgeons have lived here until this day. All generations of us have been blessed by the natural beauty and bounty of the land as well as the precious gift of the waters of Lake Erie, its tributaries, and the waterway commencing at French Creek on which one could reach any land on the globe. Human history, encompassing multiple cultures, is as deep and rich as the post-glacial soil here. I believe it is my duty to revere and protect all that is around us. In the post-retirement, more contemplative time of my life, I have chosen plein air painting as one way to meet these obligations.
For years I had considered doing a series of plein air paintings depicting land and waters protected by the Western Pennsylvania Conservancy which has protected a quarter of a million acres of land and waterways in Western Pennsylvania since 1932.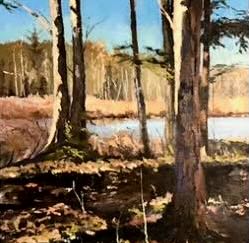 The precipitating event for completion of this project was a serendipitous first introduction at the Red Brick Gallery to Jason Lewis by a fellow Director of the Western Pennsylvania Conservancy, Ms. Barbara Bott. The paintings in this exhibit were done initially on location and completed in studio between January and August of 2023. Only a portion of WPC protected land has been represented.
Fortunately, for me, I have had the example and inspiration of Western Pennsylvania landscape painters, Tom McNickel, David Ludwick, and Jason Lewis. I hope this exhibition will in some way contribute to their collective legacy as well as acknowledge the priceless heritage protection by the Western Pennsylvania Conservancy."


The Red Brick Gallery and Gift Shop is the region's must-see destination for the exhibition and sale of contemporary art, craft, and design in Western Pennsylvania.  The last Red Brick Gallery 2023 exhibit will be the RBG Holiday Show from November 10 to December 17 featuring special holiday gifts and artwork by the RBG Cooperative Artists.
Current members of the Red Brick Gallery Artist Cooperative are Karin Arnds, Cheri-Lee Anderton-Yarnell, Taylor Banner, Jeffrey Calta, Mark DeWalt, Angela Taylor Hardwick, Kathy Hogg, John M. Karian, Dennis Keyes, Jason Floyd Lewis, Karen Mortland, Nissa Rappoport, Linda Thompson, and Cathy and Jack Trzeciak.
The 2023 season Red Brick Gallery and Gift Shop hours are Fridays 1:00 PM – 6:00 PM, Saturdays 11:00 AM –7:00 PM, and Sundays 12:00 noon – 5:00 PM.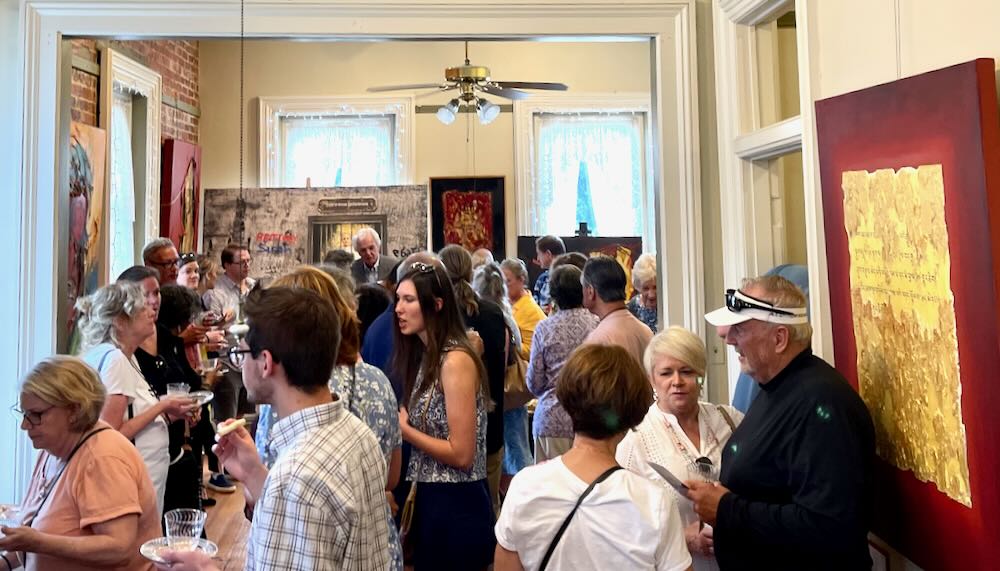 Arrive Early and Explore Foxburg!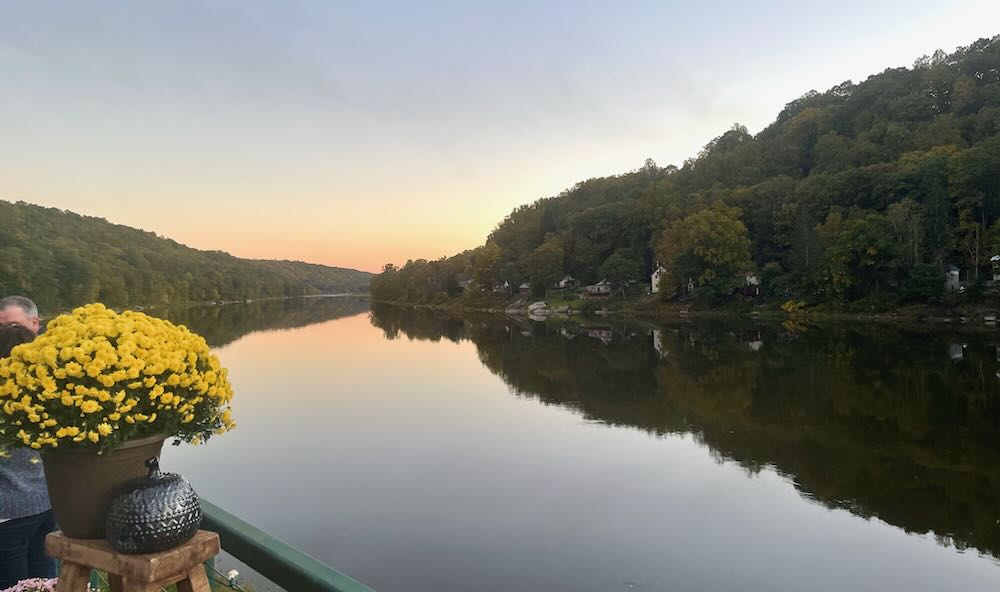 Plan to Make a Day of it in beautiful Foxburg!  
While in Foxburg, enjoy a walk along the Allegheny River trail or rent bicycles or enjoy a pontoon ride with Foxburg Tours in the morning or early afternoon!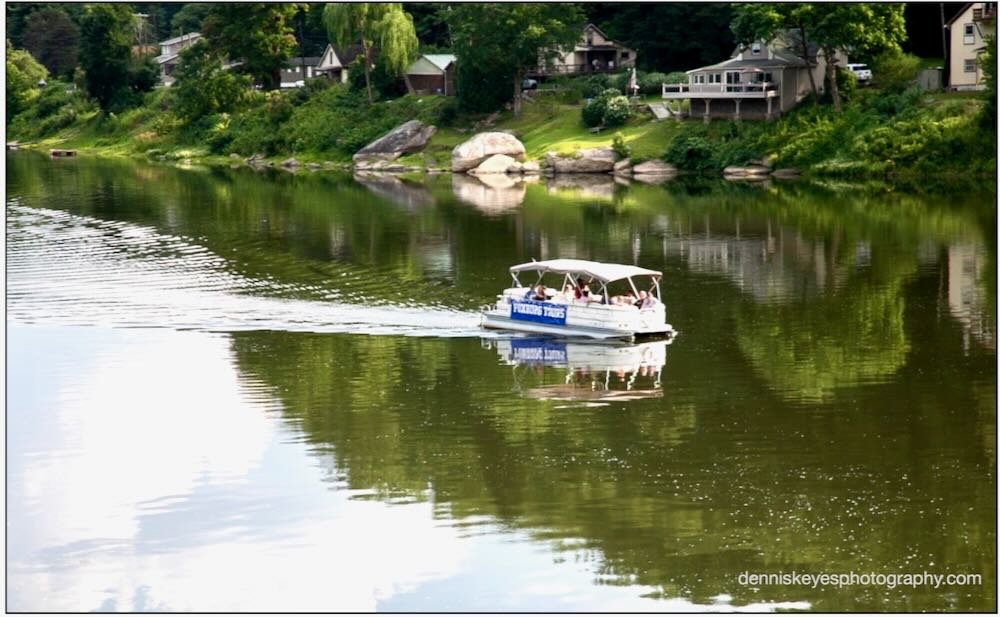 Have lunch at the Allegheny Grille with seating overlooking the Allegheny River, or for more casual fare, at Foxburg Pizza with salads, sandwiches and pizza.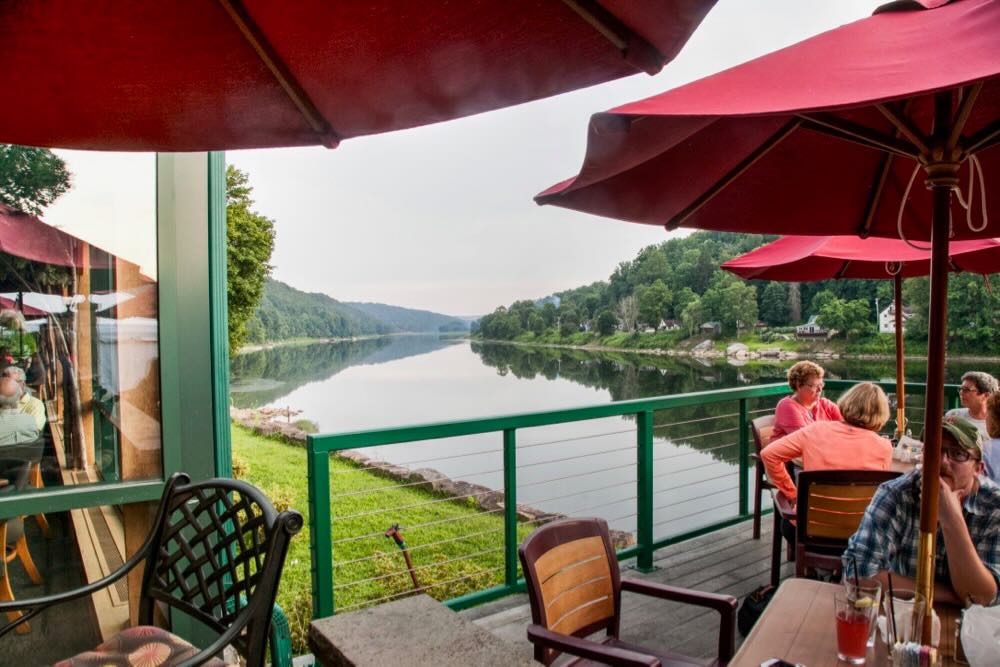 Save time to enjoy wine tasting on the newly remodeled patio at Foxburg Wine Cellars.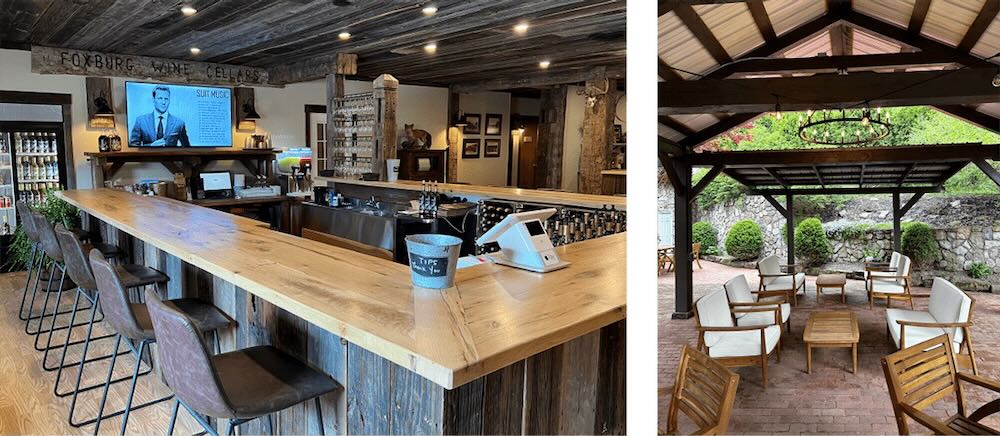 Savor a gourmet coffee and hand made chocolate at Divani Chocolatier and Barrista.  Or spend the night in Foxburg in the lovely, newly renovated  Foxburg Inn or up the river at Emlenton's bed and breakfast, the Barnard House.