Midsummer Exhibit of Photography & Sculpture
Featuring Works by Debra Pilchard Pruskowski and Bill Smith
Friday, July 18th through Sunday, August 10th
The Red Brick Gallery will present a captivating Exhibit of Photographic and Sculptured works by photographer Debra Pilchard Pruskowski and painter and sculptor Bill Smith in the Upstairs Gallery from Friday, July 18th through Sunday, August 10th.
The Opening Reception on Sunday, July 20th from 2:00 to 5:00 PM will welcome guests after the ARCA chamber music concert "A Midsummer Spectacular:  Heavenly Strains of Genetic Harps" at 2:00 PM in air conditioned Lincoln Hall, featuring the Pittsburgh Symphony Orchestra's Principal Harp, Gretchen Van Hoesen and her husband, PSO Former Co-Principal Oboe, James Gorton, and their daughter Heidi Van Hoesen Gorton, Principal Harpist in the Toronto Symphony.   Ms. Pruskowski and Mr. Smith as well as the musicians will be present at the reception to meet and engage with the public.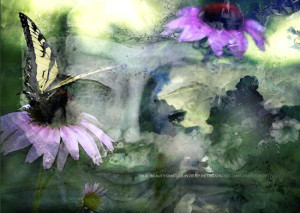 Debra Pilchard Pruskowski, a Pittsburgh native, is a freelance artist whose creative work has evolved around photography, paintings and digital creations. She received formal training at Edinboro University in northwest Pennsylvania.  Because of her passion for learning and experimenting, Debra has explored various art forms through numerous workshops conducted by top artists from around the country. Currently she is avidly continuing her photography studies at Pittsburgh Filmmakers. Debra's engaging work of photography and paintings have been in a number of group shows, achieving, Best of Show, Second and Third places, and Honorable Mentions. She is delighted to have her work displayed at the Red Brick. Examples of Debra's art can be found at Pixels.com and also as limited editions at Minted.com
Bill Smith resides in Slippery Rock and has had works exhibited in shows in Oregon and Pennsylvania, most recently he was the Local Featured Artist in the 2013 Kaleidoscope Arts Festival at Slippery Rock University. A self-learning artist, Bill uses discarded wood from construction projects to create the frames for his canvases and other discarded materials for his sculptures. The main focus of his art is looking at the mind and its relationship to experience, art and beauty. Bill is deeply interested in how the mind perceives art, especially abstract pieces. He contends when the mind is faced with something it cannot explain on the conceptual level, the mind is more often more comfortable with an untruth than an empty space. It is just this thought that motivates and inspires him to continue to experiment with different mediums, and, as well, explore preferences, judgments and tastes. In a larger sense he feels these very things are cultural bonds holding societies together or could also be part of the dynamic divisive forces that threaten to tear them apart. The Red Brick is pleased to provide him space to challenge our perceptions and conceptual space.