Katherine Soroka
Mezzo-soprano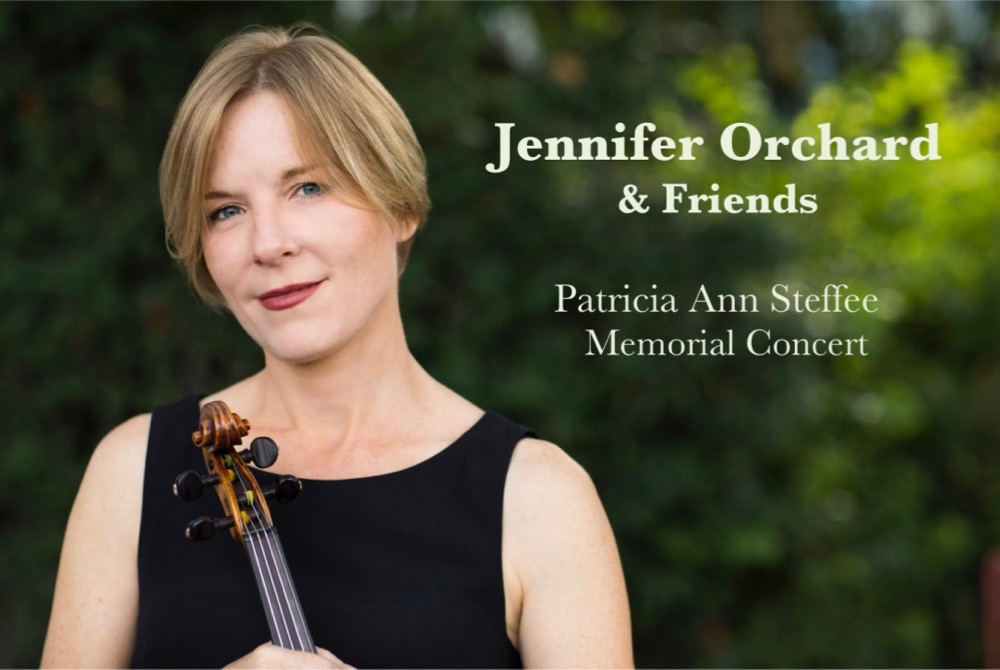 On April 20, 2018 Allegheny RiverStone Center for the Arts lost its beloved founder and dedicated Board member, Patricia Ann Steffee.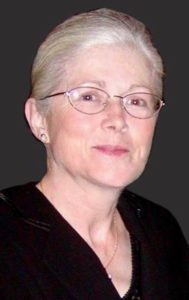 To pay tribute to the memory of this loving woman and devoted ARCA patron, Allegheny Riverstone Center for the Arts will present the first annual Patricia Steffee Memorial Concert on Sunday, November 18 at 2:00 PM in Lincoln Hall –  JENNIFER ORCHARD & FRIENDS.  The afternoon of chamber music by premiere chamber musician and Pittsburgh Symphony violinist, Jennifer Orchard, with pianist Igor Kraevsky, violist David Harding and cellist Mikhail Istomin will feature music by Dvorak, Tchaikovsky, Prokofiev, Khachaturian, Martinu and music by Juon – from her recent CDs of his music.  Jennifer and Igor also will perform with mezzo-soprano Katherine Soroka Morgen by Richard Strauss, a favorite of Patricia Steffee.
This glorious afternoon of world class chamber music in the intimacy and crystalline acoustics of Lincoln Hall will offer those who knew and loved Patricia Steffee a moment of to reflect and remember Patricia's many years of tireless work, multitudinous contributions and deep caring for ARCA, its Members, its audiences and the beautiful music and art presented during its first twelve years.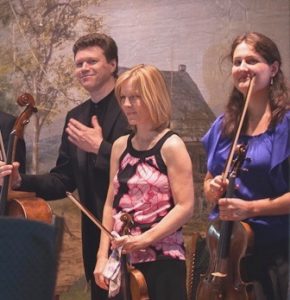 Pittsburgh Symphony violinist Jennifer Orchard is a favorite of ARCA audiences and has performed in nearly every ARCA season with the Pittsburgh Symphony Chamber Players since appearing with Mikhail Istomin in ARCA's 2006 inaugural concert of mezzo-soprano Katherine Soroka, performing works from their Encore, Encore CD.  Over the years Jennifer and the Pittsburgh Symphony Chamber Players have presented diverse programs from Beethoven and Dvorak to Shostakovich and Piazzolla.   The Pittsburgh Post-Gazette states: "They appealed to the heart and the head, offering a warm, seductively luxurious sound and an impressive precision and unity of purpose".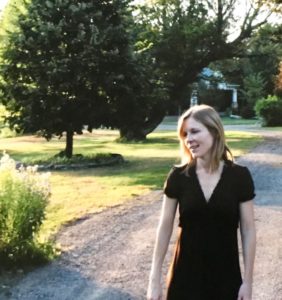 Jennifer Orchard is honored to be performing this concert in Patricia Steffee's memory.  Beloved by ARCA founders, Dr. Arthur and Patricia Steffee, Jennifer Orchard, Mikhail Istomin and their three beautiful children have been frequent visitors to RiverStone farm over the years in addition to their many performances in Lincoln Hall.  Asked to pay musical tribute to her dear friend at the family memorial service for Patricia Steffee at RiverStone in April, Jennifer Orchards's eloquent performances of Massenet, Strauss and Gounod were deeply moving.  On the November 18 concert, a work for violin and voice will be again be performed in Patricia's memory by Jennifer Orchard and Kathy Soroka.

After the concert, join us for a Meet the Artist reception at the Red Brick Gallery and Gift Shop, from 4 to 6 PM coinciding with the Red Brick Gallery's Holiday Exhibit.
Tickets are Adults $25, Members $20, Students $5.  Call to reserve at 724-659-3153 or buy online here.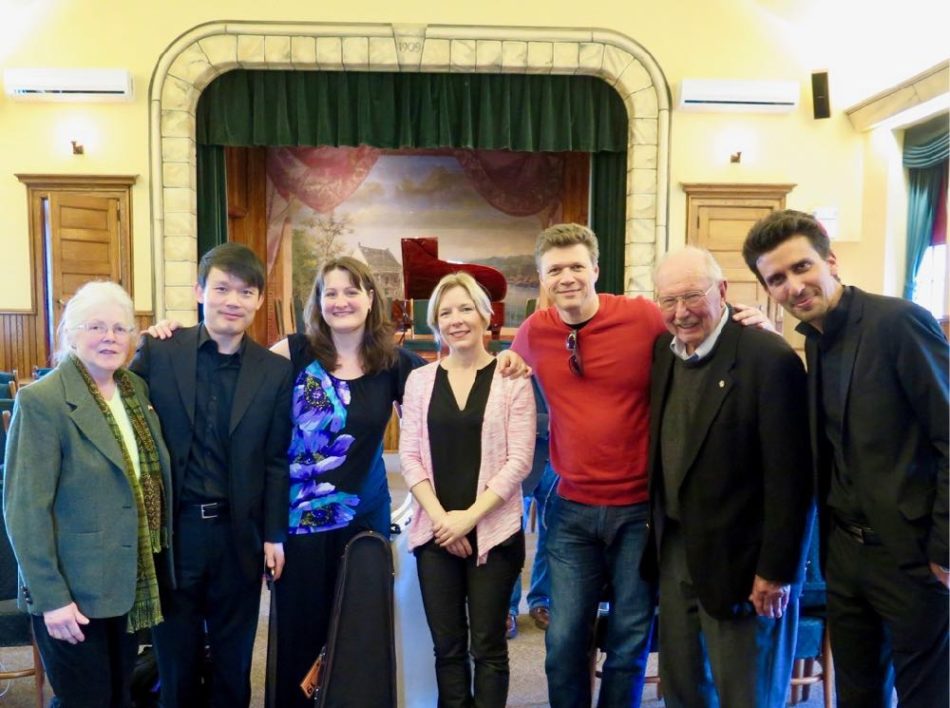 Jennifer Orchard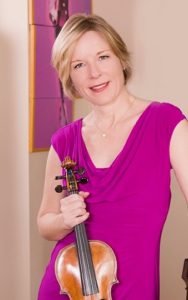 "I can't remember a time when I was not playing the violin," says PSO violinist Jennifer Orchard. The statement reflects on her earliest memories of music, but it speaks to a larger truth about this gifted artist: Life and music have always been joined as she lives out her life passion every day.
Orchard's biography spans all of the rites of passage that come with attaining the status of a world-class musician- the childhood successes the rigors of conservatory training, and the progress of a professional career. Yet the conventional narrative does not capture the more complete picture of Orchard, who has a heartfelt love for the beauty of music and a sense of purpose as she brings it to life.
Orchard came to the violin as a young child and grew rapidly. Her early success led to admission into the Curtis Institute of Music and The Juilliard School, where she honed the skills that would lead to a professional career.
She speaks with reverence of her teachers, including famed violinists Szymon Goldberg, Robert Mann and Lorand Fenyves, who helped her achieve both virtuosity and artistry.
From her conservatory studies, Orchard entered her first professional position as a member of the Lark Quartet. She played with Lark for eight years, from 1993-2001 and while there began a recording career that continues to this day.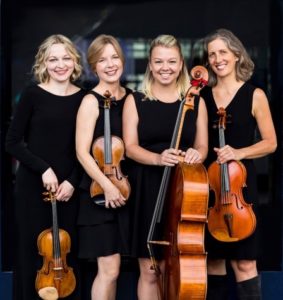 Now a member of the Pittsburgh Symphony first violin section, Orchard channels her artistic endeavors through many avenues. In 2015, she and three other PSO musicians formed the Clarion Quartet which commits itself to performance and awareness of composers whose lives and careers were destroyed through the atrocities of WWII. These composers, deemed degenerate by the Nazi party have been neglected and largely forgotten since the war. The Clarion Quartet's mission is to break the silence and restore this music to its rightful place on the stages of today. Their recording of three such composers came out in 2018 and is available on Naxos.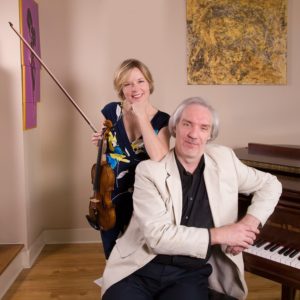 Orchard's recording work also includes partnering with pianist Igor Kraevsky on the music of Paul Juon, a Russian composer whose works were also, though not through war, neglected and largely unknown. Orchard and Kraevsky's work together has spanned fifteen plus years, performing the world premiere of Paul Juon's Triple concerto in Moscow Conservatory Hall and producing many recordings including two world premieres entitled Weisse Nachte and Bagatellen.
Orchard expresses a sincere and humble gratitude for having had the opportunity in her life to play with great musicians and for appreciative audiences, which is the fulfillment of a life mission.
As for how she articulates that personal mission, she says without hesitation: "To always have passion about the music, and to never stop playing."
Igor Kraevsky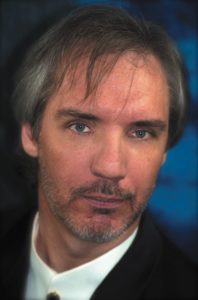 The Mariupol native Igor Kraevsky earned his Diploma with Distinction from the Rimsky-Korsakov Conservatory of Music in St. Petersburg and his Artist Diploma from Duquesne University in Pittsburgh, USA. He has won several international and national music competitions in Russia and Ukraine and was a multiple Winner of the Concert Society Auditions.
Faculty member of L'Academie d'Epinal, L'Academie International de Musique de Semur an Auxois de Bourgogne and L'Academie de Musique de Guerand in France.  Founding member of the Pittsburgh Piano Trio, ensemble in residence at the City Music Center and Duquesne University, which has received critical acclaim for its musicianship and efforts to introduce American audiences to works by several lesser-known and new composers. Igor is the oo-founder of the Shady Side Chamber Music Festival in Pittsburgh and the New Music festival entitled "Spring in Moulin d'Ande" in Normandie, France.
Since arriving in the United States in 1993, Mr. Kraevsky has continued to perform extensively as a soloist with Moscow State, Leningrad, Johnstown, Donetsk, Mariupol, Vannes, l'Academie de Musique des Semur, Duquesne orchestras. Recitalist and chamber music performances in Belarussia, Moldova, Germany, Spain. Chamber Music concert series in Canada, USA (including Carnegie Hall debut in March, 2005), concert tours in Ukraine (12 cities) and Russia (including Great Conservatory Hall in Moscow and St. Petersburg Philharmonic Hall). Solo and Chamber Music concerts in France (including Theatre des Champs-Elysees).
Recordings exclusively with Minstrel Label. Most of 15 CD releases are the World Premiere recording projects.
David Harding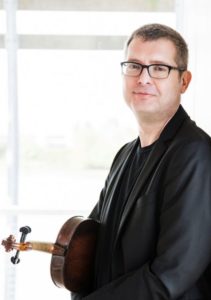 David Harding has an extensive solo and chamber music career, having performed throughout Europe, the United States, Canada, Central America and Australia, in such renowned venues as Berlin's Philharmonie, the Beethovenhaus in Bonn, Amsterdam's Concertgebouw, and New York's 92nd Street Y and Metropolitan Museum of Art. Noted for his "eloquent viola playing" (The Scotsman), David has performed at music festivals around the world, including the Edinburgh International Festival, Ottawa International Chamber Music Festival, Seattle Chamber Music Society, Sitka Chamber Music Festival, Australian Festival of Chamber Music, and Philip Glass' "Days and Nights Festival" in Big Sur, California. David's career has involved collaborations with leading instrumentalists and ensembles such as the Pacifica, Shanghai, Cypress, Dover, Fine Arts and Miro Quartets as well as the Gryphon Trio. David was formerly a member of the Toronto String Quartet and the Chester String Quartet  ("one of the country's best and brightest young string quartets," — Boston Globe) as well as the Canadian string trio "Triskelion." With his wife, flutist Lorna McGhee and harpist, Heidi Krutzen, David is a member of Trio Verlaine.
David's live performances have been broadcast on CBC Radio (Canada), BBC Radio 3 (UK), NPR's 'Performance Today' (USA), ABC (Australia) and Deutschland Radio. David has recorded two CDs with Trio Verlaine; " Fin de Siècle, the music of Debussy and Ravel"  (noted by the Vancouver Sun for "ravishing playing") and "Six Departures" featuring works by Bax and Jolivet alongside new commissions by R. Murray Schafer and Jeffery Cotton. Upon release, "Six Departures" was chosen to be CBC Radio's 'Classical CD of the Week.' Other notable recording projects include Philip Glass' String Sextet and Schoenberg's "Verklärte Nacht" on Orange Mountain Records, Bach's "Goldberg Variations" with the string trio Triskelion for CBC records, the music of Aaron Jay Kernis with the Chester Quartet, and Brahms' Viola Sonatas with pianist Phillip Bush for Skylark Music.
In addition to performing the core chamber music literature, David enjoys working closely with composers on new commissions and has helped to expand the repertoire for viola with four solo commissions, and five chamber music commissions to date. In collaboration with Philip Glass, he has worked on interdisciplinary projects with poets Jerry Quickley, Mike Garry, and kora player, Foday Musa Suso. David has worked alongside rock musicians in studio sessions, and arranged the string tracks for the Juno-winning, Grammy-nominated album "Mad Mad World" by Tom Cochrane. Prior to joining the Chester Quartet and embarking on a chamber music career, David was Assistant Principal Viola of the Canadian Opera Company, and performed and recorded with renowned early music ensemble, Tafelmusik.
The depth of David's musical experience and knowledge make him perfectly placed to help the next generation of musicians. As a devoted and sought-after teacher, David is currently Professor of Viola and Chamber Music at Carnegie Mellon University, Pittsburgh. He has given masterclasses throughout North America, at institutions such as the University of Michigan, Oberlin Conservatory, Glenn Gould School at the Royal Conservatory of Music, Toronto, Banff Centre for the Arts and Creativity.  David was formerly Associate Professor of Viola at the University of British Columbia, and with the Chester String Quartet,  "Ensemble in Residence" at Indiana University South Bend.  A graduate of the Juilliard School of Music and winner of the Sir John Barbirolli Award at the Lionel Tertis International Viola Competition, David's primary teachers were Tibor Vaghy, Paul Doktor and Emmanuel Vardi. He performs on violas made by Nicolas Gilles, Montpellier, France and Pietro Antonio Della Costa, Treviso, Italy.
Mikhail Istomin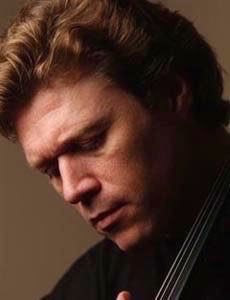 Mikhail 'Misha' Istomin, born and educated in Russia, holds a Master of Music degree from the St. Petersburg Conservatory. While still in school, he became Principal Cellist of the State Hermitage Orchestra under the direction of Saulus Sondetskis and later joined the orchestra of the Kirov Academic Opera and Ballet Theatre under Valery Gergiev.  In 1987, Istomin became the cellist of the Leningrad Conservatory String Quartet, and in 1989 the group won the grand prize in the National Soviet Union Competition of String Quartets. Later that same year, Istomin defected during the quartet's US tour, and was granted political asylum in the United States.
Immediately following these events, Istomin joined the Richmond Symphony and became a faculty member of both Virginia State University and the Governor's School for the Performing Arts at the University of Richmond.  Istomin was appointed Principal Cellist of the Pittsburgh Opera and Pittsburgh Ballet Theater orchestras in 1991, and the following year he joined the Pittsburgh Symphony Orchestra under Maestro Lorin Maazel.
Istomin is a winner of both the Passamaneck Award of the Y Music Society and the Pittsburgh Concert Society Major Auditions. He has appeared as a soloist with the Pittsburgh Symphony Orchestra, the Williamsburg Symphonia, the Asheville Symphony, the Knoxville Symphony and others.In July of 1998, Mr. Istomin returned to St. Petersburg to perform in the Second World Cello Congress under the direction of Mstislav Rostropovich.
Istomin is a founding member of the Pittsburgh Piano Trio. The Trio has released three CDs on the Minstrel Label to resounding critical acclaim. Three Graces features the chamber music of British composer Armstrong Gibbs; Phantasie is dedicated to the chamber music of Frank Bridge; the CD of Russian music includes the Piano Trio by Georgy Sviridov and Seven Romances inspired by the poems of Alexander Blok. "Encore!…Encore!" is a collection of short works for a piano trio, including compositions by Piazzolla, Schostakovich, Albeniz, Glinka and many others.
Frequent guests at major summer music festivals in the US, Canada and Europe, the Pittsburgh Piano Trio premiered a Triple Concerto by post-romantic Russian composer Paul Juon with The Tchaikovsky State Symphony Orchestra under Vladimir Fedoseev at the Moscow Conservatory Grand Hall.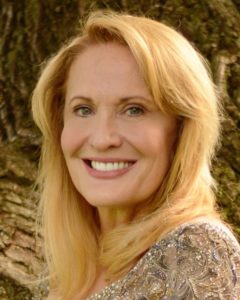 Mezzo-Soprano Katherine Sorokais known for her passion for connecting with audiences and conveying a song text. Her singing has been acclaimed as "masterful" and with "heartfelt vocalism" (Post Gazette). Katherine's appearance with the Pittsburgh New Music Ensemble was hailed for "finding both lush lines and dramatic intensity… commanding the stage"". (TribLive)
A winner of the Pittsburgh Concert Society Auditions, Katherine performed a Frick Museum Music For Exhibitions concert with Chatham Baroque in conjunction with the exhibition "From Michelangelo to Annibale Carraci, A Century of Italian Drawings From the Prado". A frequent recitalist, Katherine has performed in NYC at Cami Hall, Merkin Concert Hall and on the Trinity Church and Christ & Saint Stephens Church concert series; in Pittsburgh in Kresge Theatre and The Church of the Redeemer; on The Silberman Recital Series at Allegheny College.
Performances with orchestra include Samuel Barber's Knoxville: Summer of 1915 with the Knoxville Symphony Orchestra, Mahler's Lieder eines fahrenden Gesellen with the Edgewood Symphony, Copland's Old American Songs with the Pittsburgh Civic Orchestra and Tiny Totsand School-timeeducational concerts with the Pittsburgh Symphony Orchestra.
Operatic roles in 2017-18 include Ulrica in Un ballo in maschera and Klytaemnestra in Elektra with Chatham Concert Opera, Dinah in Trouble in Tahiti with Aria412 and Madame Flora in The Mediumat Mercyhurst University. Katherine has appeared as the Witch in Into the Woods with the Barrow Civic Theatre, Vera in Pal Joey with the Colonial Theatre, and Jenny in Company with the Pittsburgh Playhouse and performed cabaret in NYC at Don't Tell Mama and Panache.
Katherine has performed world premiers by composers Judith Shatin and David Stock and contemporary music at the Aspen Music Festival, with the Continuum Ensemble in NYC and at The Kitchen, The Julliard School, The Greenwich House, Columbia University and City University of New York. Katherine serves on the voice faculty of Mercyhurst University and teaches voice privately in Pittsburgh and Foxburg.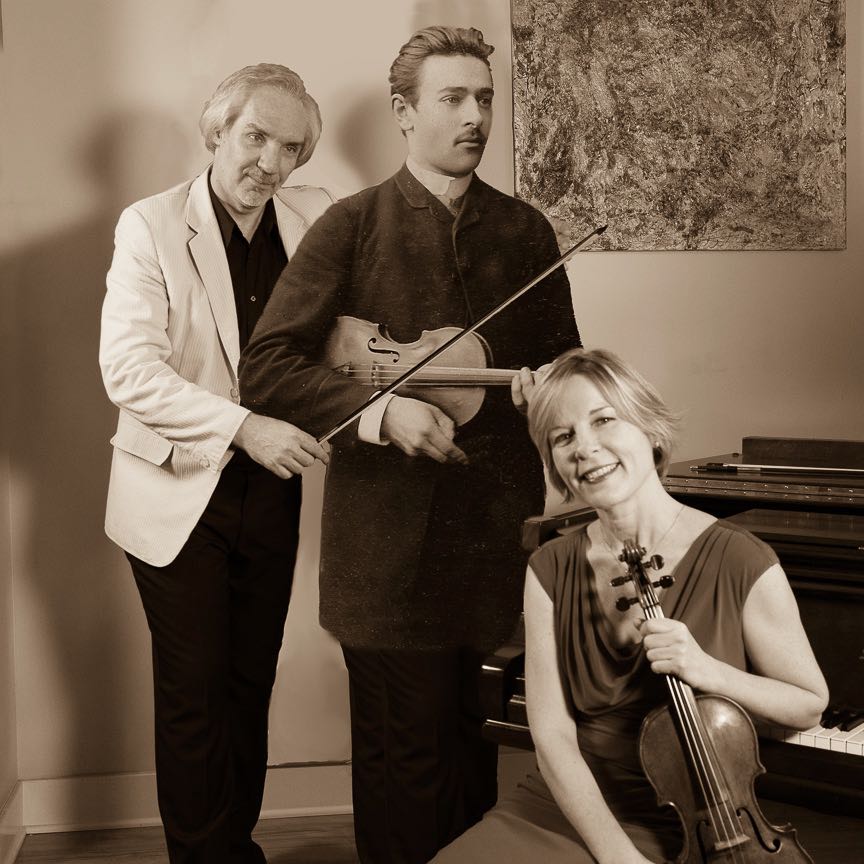 Jennifer Orchard and Igor Kraevsky will be performing works from their two CDs of music by Paul Juon – "Wiesse Nachte" and "Paul Juon Bagatellen".  They will be joined by violist David Harding in music by Gliere, Prokofiev and Juon.  In addition, Jennifer and Igor will be joined by mezzo-soprano Katherine Soroka in Morgen by Richard Strauss, beloved by Patricia Ann Steffee and her husband Dr. Arthur Steffee.
Paul Juon,  Silhouettes, Op. 43 for violin, viola and piano
Prélude
Chant d'amour
Dance grotesque
Bohuslav Martinu, Madrigals 1 & 3   for violin and viola
Sergei Prokofiev,  "Romeo and Juliette"    for
– The street wakens
– Minuet
– Mercutio
– Montague and Capulets
Antonín Dvorák, Dumki Trio (second mvt)
INTERMISSION
Richard Strauss, Morgen for voice, violin and piano
Aram Khachaturian, Suite from Gayaneh
Ayshe's Dance
Ousoun Darah
Lullaby
Hopak
Nuneh Variation
Dance of the Rose Maidens
Lezghinka
Pyotr Ilyich Tchaikovsky,  The Seasons
Snowdrop
Barcarolle
The Hunt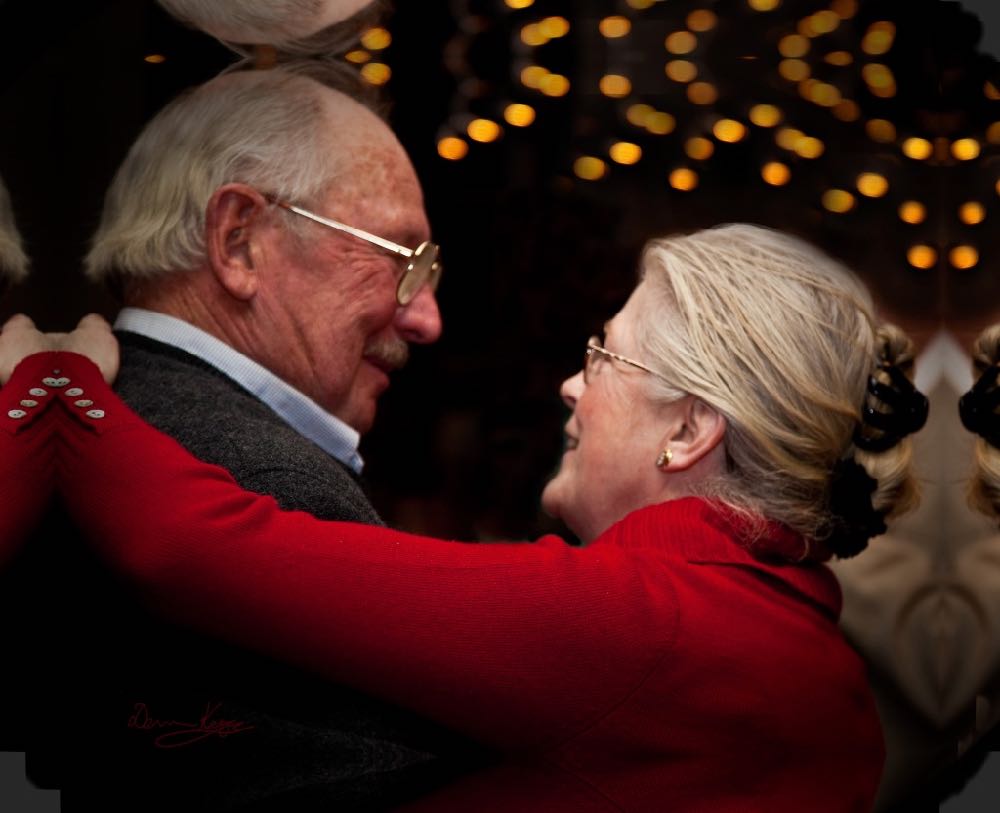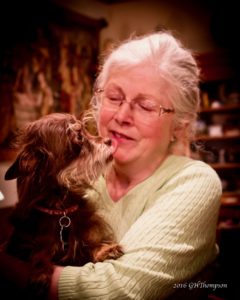 The beloved, gentle soul, Patricia Ann Steffee, passed away peacefully on Friday morning, April 20, 2018, at St. Vincent Charity Hospital in Cleveland, Ohio where she and her husband, orthopedic surgeon, Dr. Arthur D. Steffee, had served to heal so many people over the years.  Patricia was a registered nurse who worked professionally together with her husband performing spine surgeries in Cleveland and in 35 countries around the world, before they chose to make their home in Foxburg.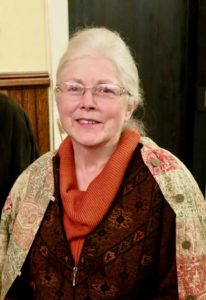 Born on June 16, 1948 in Owasso, Michigan to Harold and Rose Marie Bishop, Patricia was the second of twelve siblings and a second mother to all the children after the untimely, early passing of their mother. Throughout her life, Patricia continued her ministry to humanity, selflessly devoted to helping her immediate and extended family, her patients and anyone in need.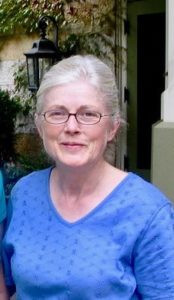 A concerned, loyal friend and wise counselor, Patricia will be greatly missed by all who experienced her humble kindness and deep compassion.  All who knew Patricia treasured that she welcomed everyone she encountered with an open, kind, loving heart and warm smile.  A true lady, epitomized by quiet grace and elegance, Patricia was a peace-maker.  With seemingly endless patience, she always saw the goodness and best in people.  A deep listener and encourager of others, Patricia was never heard to say an unkind word about anyone… an inspiring role model for many.  Her healing and tender caring extended to her friends, family and all creatures fortunate to be loved by her – her treasured dogs, lambs, cows, goats and alpacas.  Patricia loved all and was loved by all.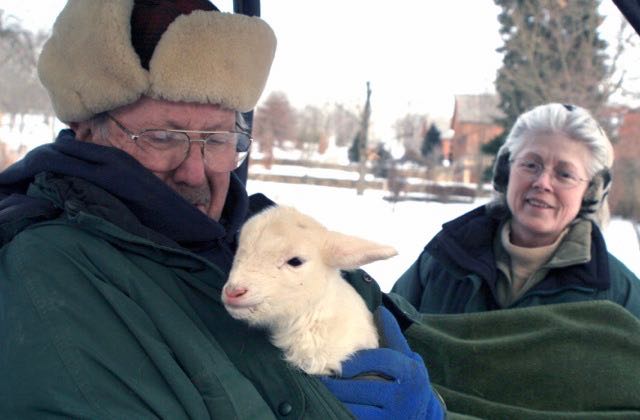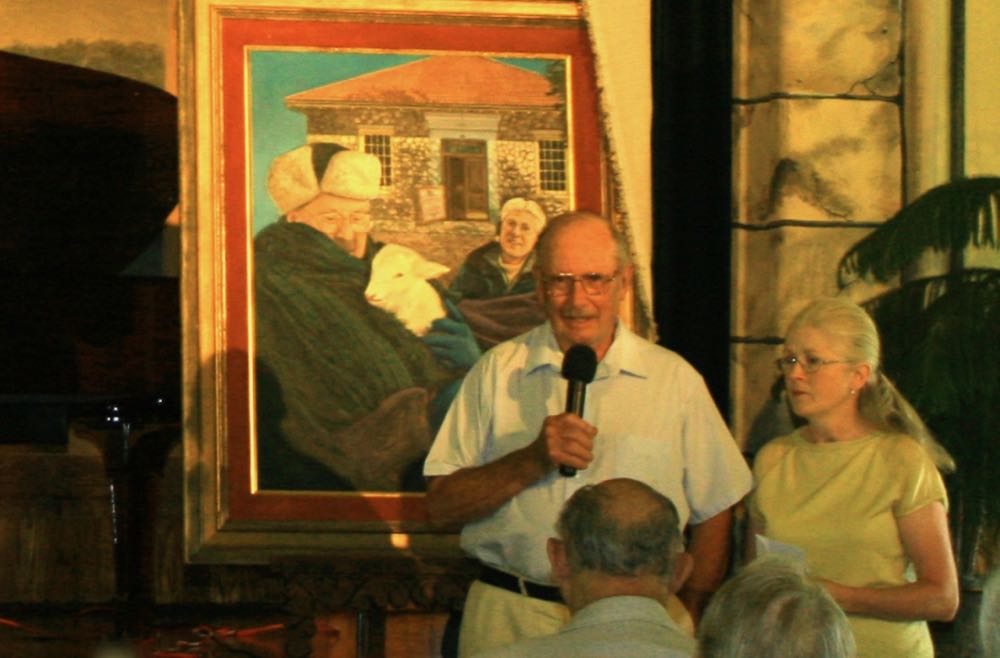 Never claiming anything to her own credit or drawing attention to herself, Patricia shared her expertise graciously and modestly.  Her exquisite artistic taste and tireless work together with her husband Arthur resurrected the original vision of the Fox family, restoring the RiverStone mansion, gardens and estate and developing the buildings and businesses in the village of Foxburg – including Allegheny RiverStone Center for the Arts' Lincoln Hall, atop the Foxburg Free Library.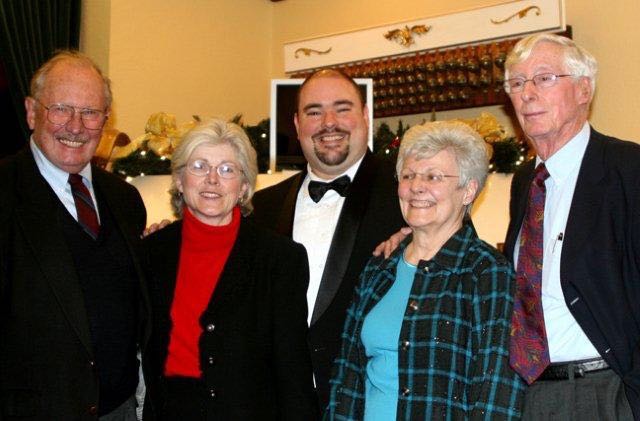 Acting as historian, she and her husband collected memorabilia and documents of the rich history of the founding Fox family.  More than the buildings and businesses they created, Patricia and Arthur envisioned building a community and bringing together like-minded people to appreciate the natural beauty of the Allegheny-Clarion River Valley – and each other.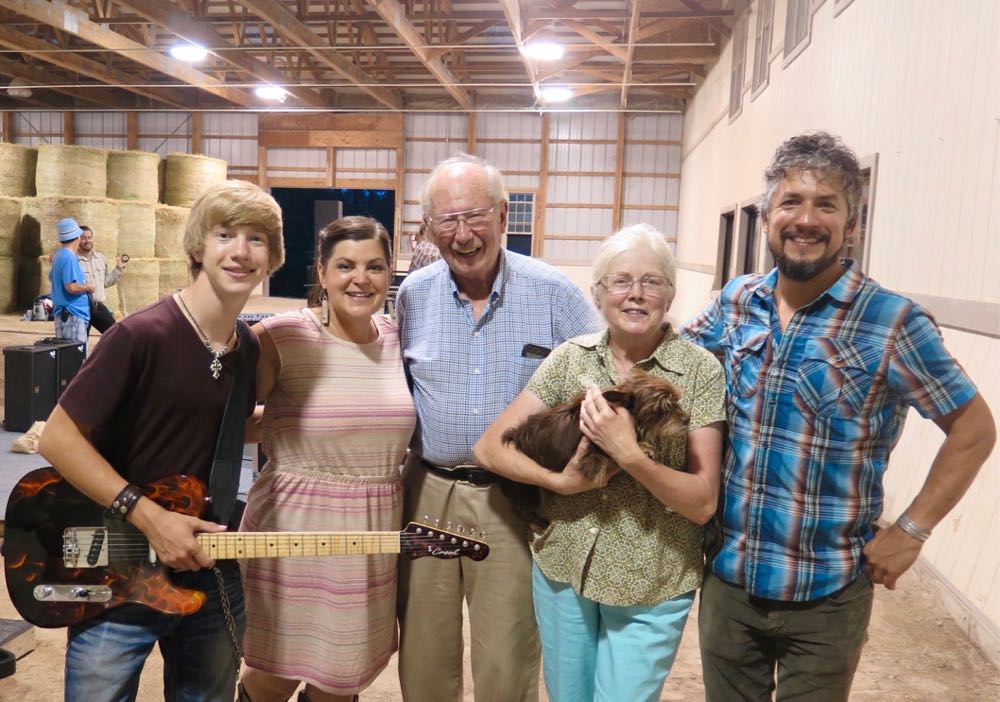 Patricia wore her abundance and wealth with humility and grace.  Her unselfish and boundless generosity with her husband Arthur – a gift to many – was like none we've ever known. Over the years, she and her husband Arthur opened their home at RiverStone to benefit community organizations and Allegheny RiverStone Center for the Arts, for which Patricia was a founder and served tirelessly as a dedicated and devoted Board Member.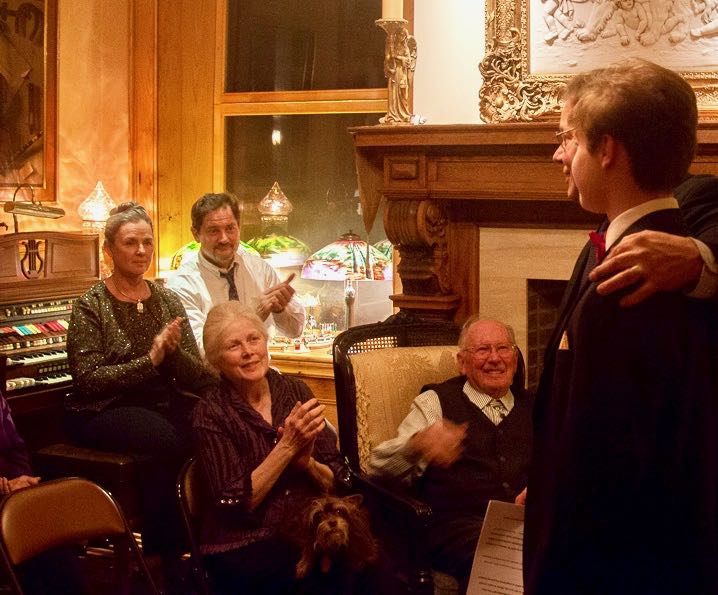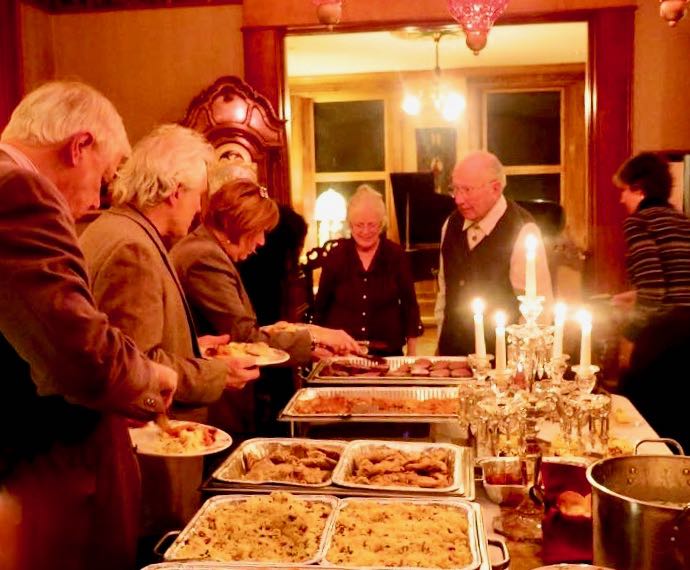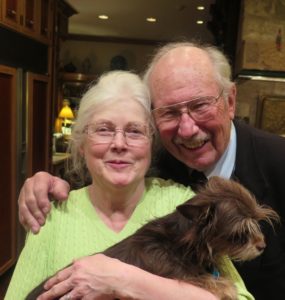 Patricia is survived by spouse Dr. Arthur D. Steffee, step-son David and Laura Steffee and grandchildren Sydney, Abigail and Dawson, sister-in-laws Susan Steffee and Erica Steffee, and siblings Margaret Tokich, Dennis (Sally) Bishop, Georgine (Steven) Moores, Brenda (Joseph) Piecenski, Matthew (Kathy) Bishop, Regina (Frank) Pomiecko, Marie Brzeski, Eileen Gorey (David Bartniski), Anne Castielle, Paulette (Joseph) Gubbini, Aunt Alice Biltz, and many nieces, nephews, great-nieces and great-nephews.  She is preceded in death by parents Harold and Rose Marie Bishop, brother Timothy Bishop, and brother in laws Robert Tokich and William P. Steffee.