Francesco Lecce-Chong
Conductor
Katy Shackleton Williams
Soprano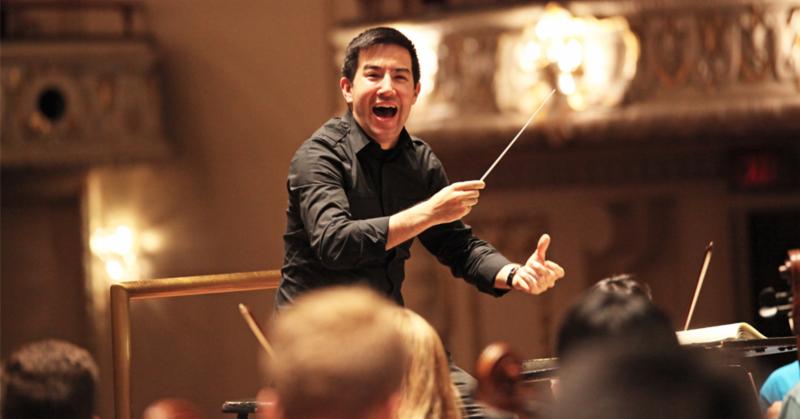 Experience an afternoon of inspiring music making by 100 of the most talented young instrumentalists from the greater Pittsburgh Region, as The Pittsburgh Youth Symphony Orchestra returns to the Allegheny-Clarion Valley High School Auditorium on Saturday, November 21 at 2:00 PM.
Their popular program includes the Overture The Mastersingers of Nurenberg by Richard Wagner with its stirring brass and woodwind playing and Dvorak's famous New World Symphony, conducted by Pittsburgh Symphony Orchestra Resident Conductor Francesco Lecce-Chong.  Acclaimed soprano soloist, Katy Shackleton Williams, joins the orchestra singing Leonard Bernstein's tour de force virtuosic Glitter and Be Gay as well as beloved and popular opera arias in English by Giacomo Puccini and Johann Strauss.  A-C Valley students and children under 6 FREE – Adults $15 and A-C Valley parents $10.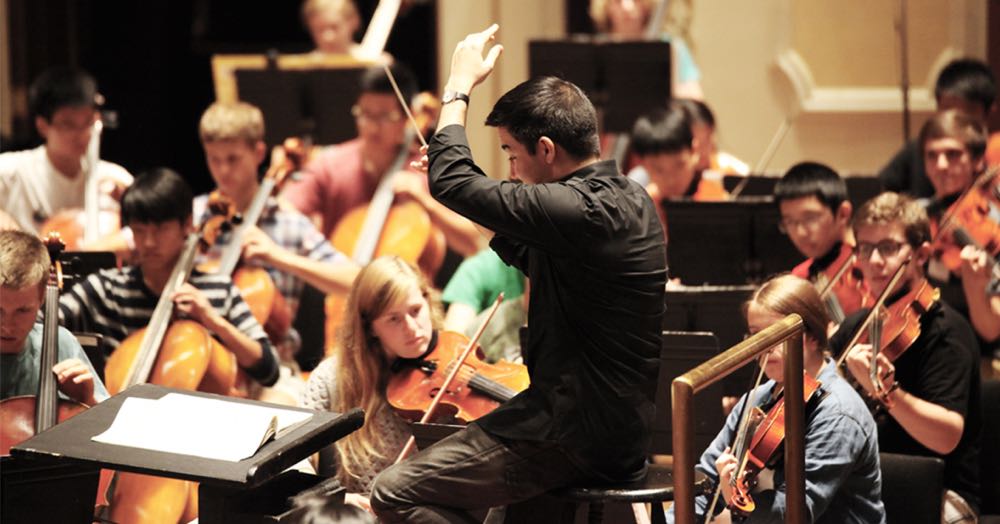 Allegheny RiverStone Center for the Arts is proud to present 100 members of the Pittsburgh Youth Symphony Orchestra in the beautiful Allegheny-Clarion River Valley. We encourage you to bring your family – invite your neighbors – and accompany any young person who loves music and dreams of playing an instrument!
Last year the audience greeted Tchaikovsky's Fourth Symphony with a rousing standing ovation – and people commented as they were leaving that they wished they'd brought with them ALL the young musicians and students they knew – to be inspired by having a FULL SYMPHONY ORCHESTRA of teenage musicians right here in Foxburg.  Well, now you have the opportunity with this second annual PYSO concert to invite your friends, neighbors and any young music student you know to join you FREE on Saturday, November 21 at 2:00 PM.
TICKETS for Adult are $15 – but A-C Valley students and children under 6 are FREE and A-C Valley parents are $10.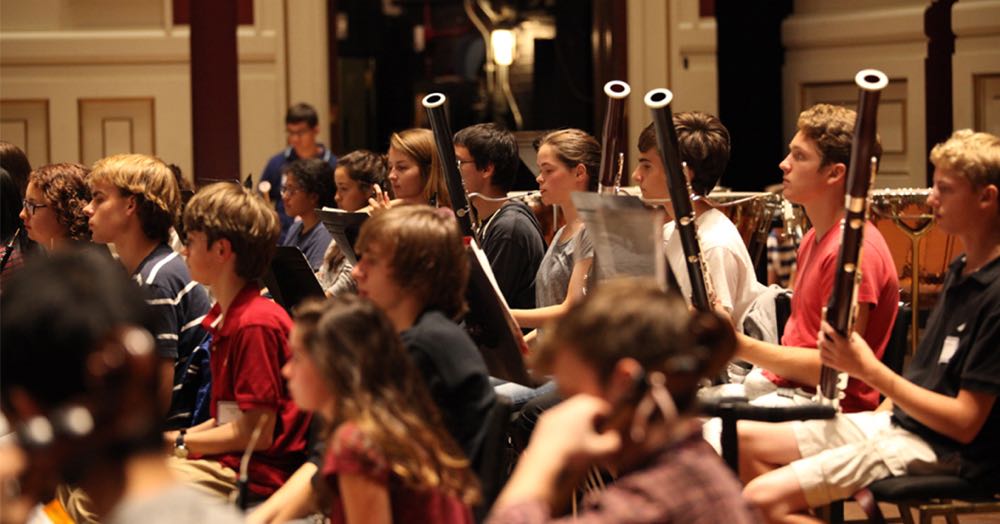 The PYSO Concert Program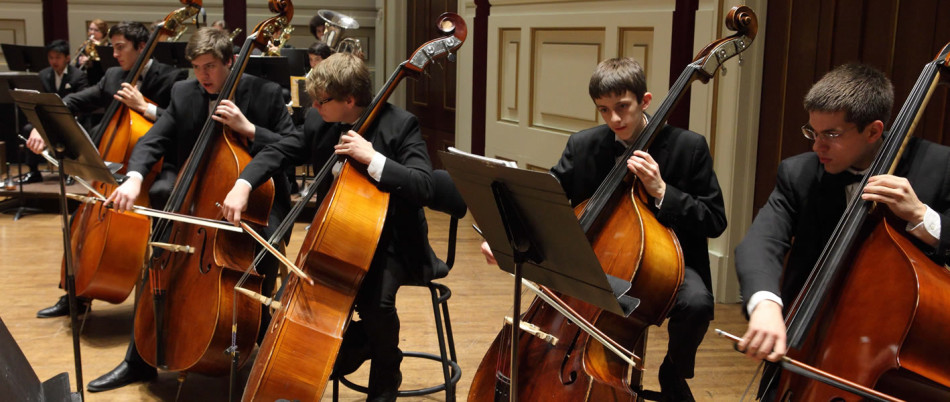 Overture to The Mastersinger of Nurenberg               Richard Wagner
Adele's Laughing Song from Die Fledermaus              Johann Strauss
Quando men vo, from La Boheme                                  Giacomo Puccini
Katy Shackleton Williams, Soprano
Intermezzo from Cavalleria Rusticate                           Pietro Mascagni
Glitter and Be Gay from Candide                                    Leonard Bernstein
—  Intermission  —
Symphony No. 9 in E Minor                                            Antonín Dvořák
Adagio – Allegro molto
Largo
Scherzo: Molto vivace
Allegro con fuoco
ABOUT THE CONCERT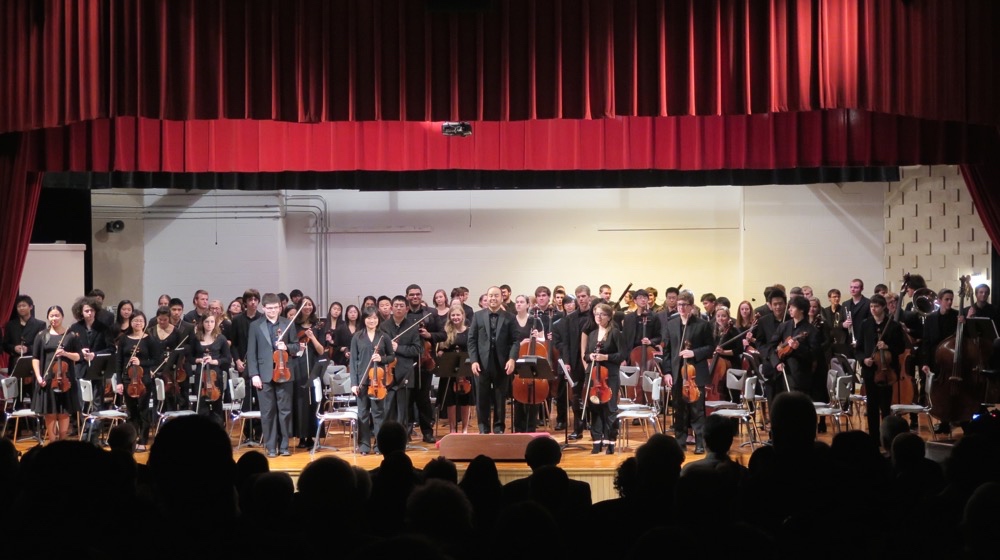 Allegheny RiverStone Center for the Arts is proud to present 100 members of the Pittsburgh Youth Symphony Orchestra performing a concert on Saturday, November 21 at 2:00 PM in the Allegheny-Clarion Valley High School Auditorium. Bring your family – invite your neighbors – and accompany any young person who loves music and dreams of playing an instrument!   Experience an unforgettable and inspiring afternoon of exuberant music making by some of the most talented young musicians in the greater Pittsburgh Region in its second annual performance in the Pennsylvania Wilds, right here in the Allegheny-Clarion River Valley.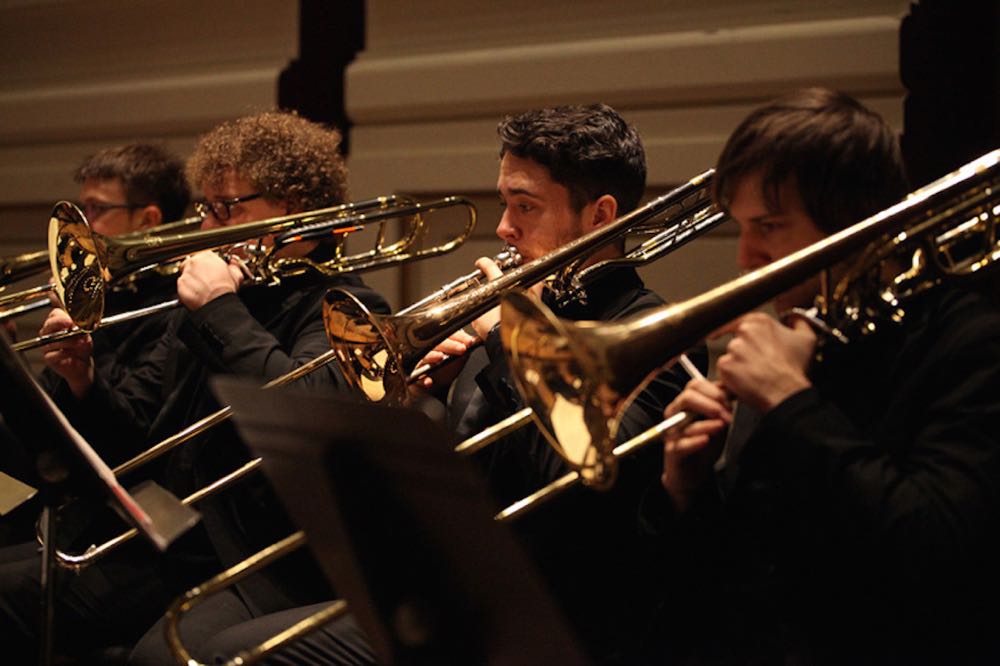 The Pittsburgh Youth Symphony Orchestra is one of the Pittsburgh's cultural treasures, one of the oldest youth orchestras in the country and one of the most advanced.  Founded in 1945, it cultivates in its members discipline, fine musicianship and an overall appreciation for excellence.  PYSO members bring a sense of amazement and excitement about classical music to diverse audiences-young and old, novice and seasoned.
PYSO will offer AC Valley residents a wonderful varied program under the baton of Music Director, Francesco Lecce-Chong with Soprano soloist, Katy Shackleton Williams.  On the program will be two popular symphonic favorites – the Overture to  Die Meistersinger, written by Richard Wagner and The New World Symphony by  Antonín Dvořák.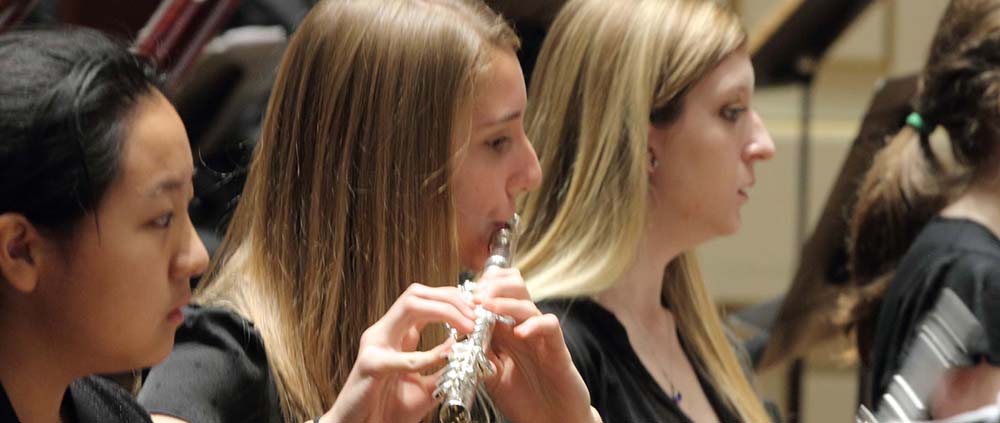 Soprano soloist, Katy Shackleton Williams, known for her performances with the Pittsburgh Symphony Orchestra – and as the host of the PSO's young people's Fiddlesticks concerts, will perform Adele's Laughing Song from Die Fledermaus by Johann Strauss and Musetta's waltz, Quando men vo, from La Boheme.  She also will perform the tour de force Glitter and Be Gay  from Leonard Bernstein's musical Candide.
ARCA is grateful for a grant from the Pennsylvania Council on the Arts supporting the concert's discounted family prices, to encourage attendance by the community and parents and students from the AC Valley Schools.
This rare opportunity is a must for young and old alike. Aspiring students can witness young performers at their best-whether or not they are seeking to choose music as a career.
Bring your entire family to an event that will showcase American youth at their best!
PARTNERSHIP WITH ALLEGHENY-CLARION VALLEY SCHOOLS
A component of ARCA's mission is to provide educational and cultural experiences for students and children. We accomplish this by bringing performers to the Allegheny-Clarion Valley schools to conduct workshops during the academic day followed by a performance open to the public at very affordable prices in the evening.  ARCA also is committed to presenting inspiring family/community concerts at deeply discounted prices to encourage parents and students in the AC Valley Schools to attend.   We are grateful to the Board, Superintendent, Principals, Faculty, and music teachers in the A-C Valley School district for their vision in supporting cultural experiences that enhance the work A-C Valley's Music Faculty and for providing a venue for students, their families and the public to enjoy performances they otherwise might not have a chance to attend.
ABOUT THE PITTSBURGH YOUTH SYMPHONY ORCHESTRA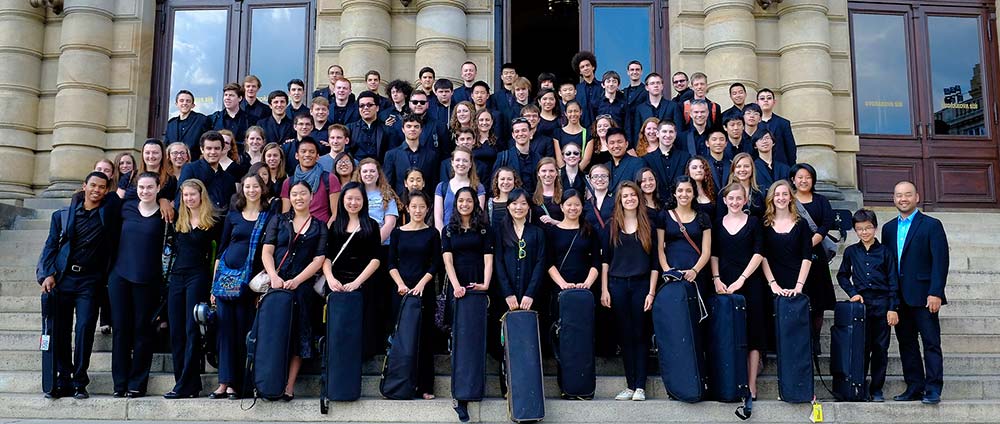 The PYSO is composed of talented young musicians from high-school to college ages who are selected by rigorous audition. Their talent pool draws aspiring performers from Pittsburgh, surrounding counties and from as far away as West Virginia and Ohio. By arrangement with the Pittsburgh Symphony Orchestra, the conductor is always one of the Assistant Conductors of the PSO, in this instance, Francesco Lecce-Chong, PSO Resident Conductor.  Also, the members of PYSO are coached by members of the PSO.
Through their impressive performances, dedication and commitment they also serve as role models for aspiring younger musicians and students.  Through their demanding tours in the U.S. and internationally, they have become outstanding cultural ambassadors of the Pittsburgh region, Pennsylvania and the Untied States.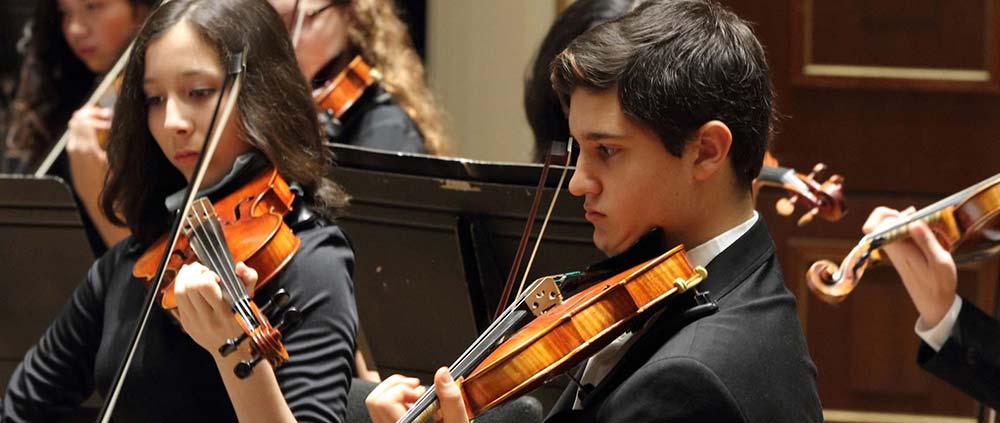 Many PYSO alumni have won positions in major symphony orchestras at home and abroad, including Boston, New York, Chicago, Philadelphia and our own Pittsburgh Symphony.  Other have gone on to very successful solo and chamber music careers, as well as important teaching positions at colleges, universities, public and private schools and private studios.  Those who do have not chosen careers in music will undoubtedly cultivate a lifelong appreciation of the arts and become the audience of the future.
Founded in 1945 for the purpose of providing educational opportunities and the finest orchestral training of young musicians in the Pittsburgh metropolitan area, it is one of the finest youth orchestras in the country. These 90 players gather each week at Heinz Hall to rehearse from September through May.
Their concerts are held at prestigious locations such as Heinz Hall, Carnegie Music Hall and the Soldiers and Sailors Memorial Hall and they perform outreach concerts in various venues. They are broadcast regularly on Pittsburgh's WQED-FM, 89.3.Such is the reputation of the Pittsburgh Youth Symphony Orchestra for excellence that they have won awards in national and international competitions and were selected as one of the top six youth orchestras in the United States to participate in the 2002 National Youth Orchestra Festival.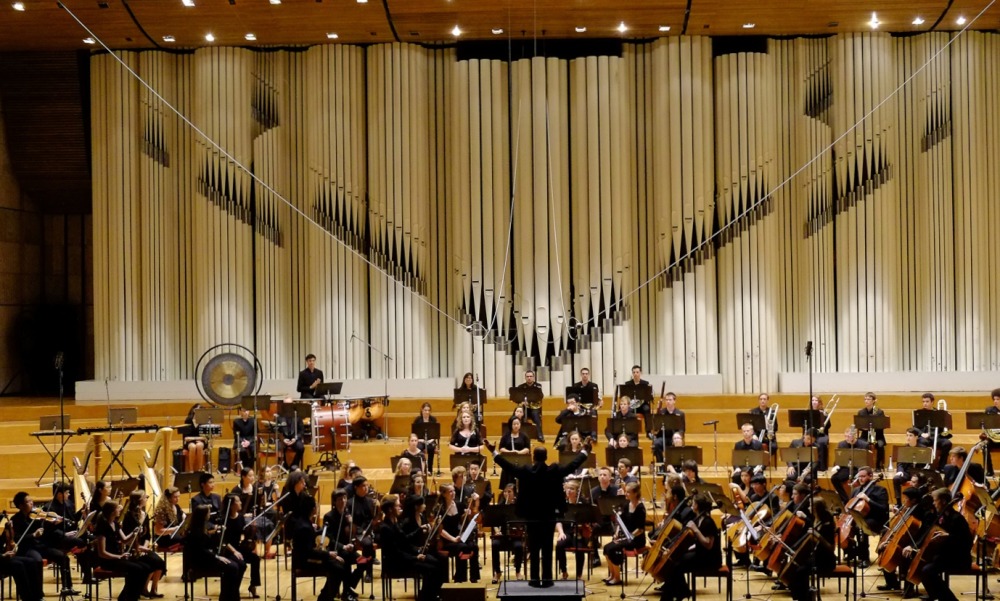 Their last international tour took the group to the Czech Republic, Austria and Slovakia in 2014.  They performed in Italy at the Florence Youth Orchestra Festival in 2011 and in China in 2008. During a European Tour in 2005, PYSO was selected as the first American orchestra and the first youth orchestra to ever perform at the prestigious Smetana Festival in the Czech Republic.  Also during that trip, they were the first and only youth orchestra to perform at the renowned Gewandhaus in Leipzig, Germany.
ABOUT THE ARTISTS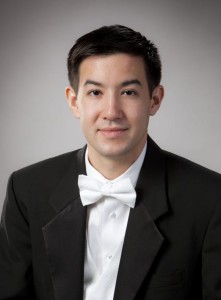 FRANCESCO LECCE-CHONG
American conductor Francesco Lecce-Chong has worked with orchestras around the world including engagements with the Atlanta Symphony Orchestra, Toronto Symphony Orchestra, Indianapolis Symphony Orchestra, San Diego Symphony and Hong Kong Philharmonic Orchestra. With the start of the 2015-2016 season, he begins his new position as assistant conductor of the Pittsburgh Symphony Orchestra after serving four years as associate conductor of the Milwaukee Symphony Orchestra (MSO). He will return to the MSO throughout the season for several guest engagements and will make his opera debut with the Florentine Opera. He also will continue as associate conductor of the Grand Teton Music Festival.
Lecce-Chong has earned a growing reputation and critical acclaim for dynamic, forceful performances, garnering national distinction, including the Solti Foundation Career Assistance Award and The Presser Foundation Music Award. He has also been featured in master classes with Bernard Haitink, David Zinman, David Robertson and Christopher Seaman, while working with the St. Louis Symphony, National Arts Center Orchestra and the Tonhalle Orchestra Zürich.
As a trained pianist and composer, Lecce-Chong embraces innovative programming, champions the work of new composers and supports arts education. While working with the MSO, he curated and presented the works of both active and lesser-known composers, including two works commissioned by the orchestra, as well as two U.S. premieres. He also helped create the first MSO Composer Institute, providing performance opportunities for young American composers. Lecce-Chong has complemented his programming with a strong commitment to arts education for all ages. In Milwaukee, he provided artistic leadership for the MSO's nationally lauded Arts in Community Education program — one of the largest arts integration programs in the country — and he continues to be a frequent guest speaker for arts organizations around the country.
Lecce-Chong is a native of Boulder, Colorado, where he began conducting at the age of 16. He is a graduate of the Mannes College of Music, where he received his Bachelor of Music degree with honors in piano and orchestral conducting. Lecce-Chong also holds a diploma from the Curtis Institute of Music, where he studied as a Martin and Sarah Taylor Fellow with Otto-Werner Mueller. He has been mentored by many world-renowned conductors, including Edo de Waart and Donald Runnicles, with whom he continues to maintain a close working relationship.
KATY SHACKLETON WILLIAMS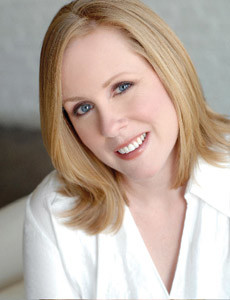 Katy Shackleton Williams has performed extensively in the Pittsburgh area with prestigious organizations such as the Pittsburgh Symphony Orchestra, Pittsburgh Opera, the Mendelssohn Choir, Pittsburgh Opera Theater, River City Brass Band and Pittsburgh Concert Chorale.
Ms. Williams was a featured soloist for several Pittsburgh Symphony Holiday Pops concert series and made her PSO Mellon Grand Classics debut in September 2005 with Mendelssohn's A Midsummer Night's Dream. She was a soloist in the Heinz Hall performance of The Lord of the Rings and has been the special guest vocalist for the Fiddlesticks (which she loves) and Tiny Tots Children's Concerts hosted by the PSO. She has many times toured with the River City Brass Band as a featured soloist and has recently performed in the chorus for CLO's production of The Student Prince.
She has enjoyed solo performing with the Northeastern Pennsylvania Philharmonic in Scranton, PA with PSO's own Lawrence Loh, as well as Undercroft Opera, Edgewood Symphony, Pittsburgh Philharmonic, St. Vincent College Singers and Spoleto Festival in Charleston SC. She also had the honor of singing at the dedication of the Fred Rogers building at St. Vincent's College with acclaimed songwriter/pianist Michael Moricz.
Operatic roles include 'Adina' in Elixir of Love, 'Adele' in Die Fledermaus, 'First Mother' in Dead Man Walking, 'Love' in Orfeo and Eurydice and 'Barbarina' in The Marriage of Figaro. Notable solo engagements include Theofanidis- The Here and Now, Vaughan Williams- Dona Nobis Pacem, Handel- Messiah, Bach- St. John's Passion, Barber- Prayers of Kirkegaard and Honegger- King David. She has sung under the baton of Manfred Honeck, Sir Andrew Davis, Yan Pascal Tortelier, Robert Page, Marvin Hamlisch, Lawrence Loh, and Daniel Meyer.
Williams was praised in the Pittsburgh Tribune Review's, Best Classical Performances of 2009, for her singing in Gustav Mahler's Resurrection Symphony with the PSO. She has recorded Leonardo Balada's Encenas Borracones with New World Records and his La Muerte de Colon under the Naxos label.
Currently, she is a member of the professional core for the Mendelssohn Choir, chorister in Pittsburgh Opera and is adjunct music staff at Washington and Jefferson College. She is the soprano soloist at Rodef Shalom, Oakland, and the vocal artist in residence at St. Paul's Episcopal Church, Mt Lebanon. Williams is a graduate of Carnegie Mellon University with a Bachelor of Fine Arts degree in Vocal Performance.