Marylène Gingras-Roy
Viola
Dimitri Papadimitriou
Piano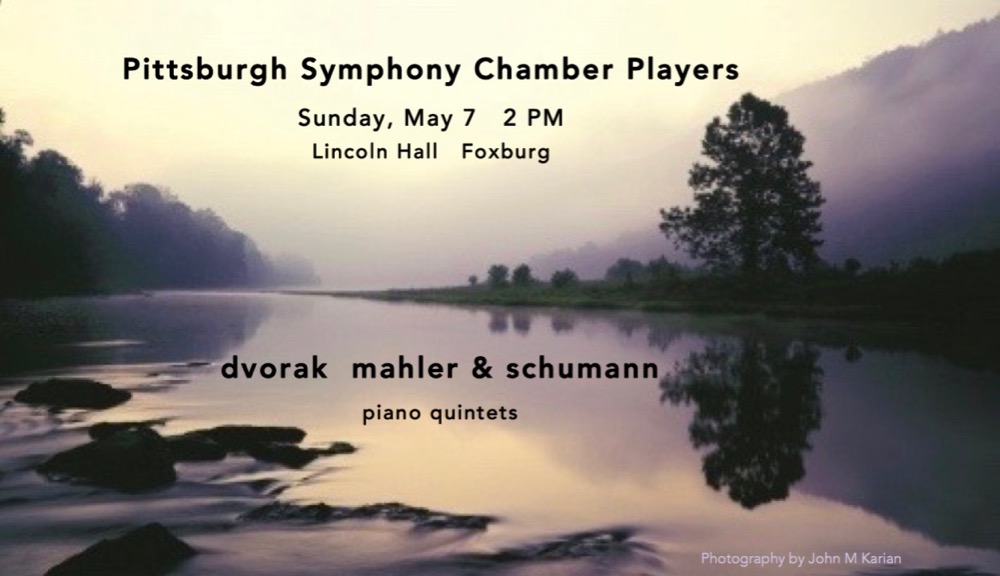 Back by popular demand, the Pittsburgh Symphony Chamber Players return to Lincoln Hall on Sunday, May 7, 2107 at 2:00 PM to perform an inspiring program that seems to exude the joy and exuberance of spring! It promises to be a glorious afternoon of world class chamber music right in the intimacy and crystalline acoustics of Lincoln Hall – as the beautiful Allegheny River Valley is in full bloom.  
The concert includes the thrilling masterwork, Robert Schumann's Piano Quintet in E flat Major, as well as Gustav Mahler's piano quartet and Antonín Dvorák's Terzetto and the hauntingly beautiful second movement from his "Dumka" Piano Quintet.  
The extraordinary PSO Chamber Players artists include Pittsburgh Symphony violinists Jennifer Orchard and Zhan Shu, violist Marylène Gingras Roy, and cellist Mikhail Istomin, joined by Pianist Dimitri Papadimitriou.  Appearing in ARCA's inaugural classical concert in 2005 with mezzo soprano Katherine Soroka, Jennifer Orchard and Mikhail Istomin have become audience favorites; they have appeared in nearly every ARCA season and frequently with violist Marylène Gingras Roy, who most recently performed in the Schubert "Trout" Quintet with pianist David Allen Wehr in the Duquesne University "Schubert on the Bluff" program.  It will be a love fest for their fans as they return to perform some of the most lyrically beautiful chamber music ever written!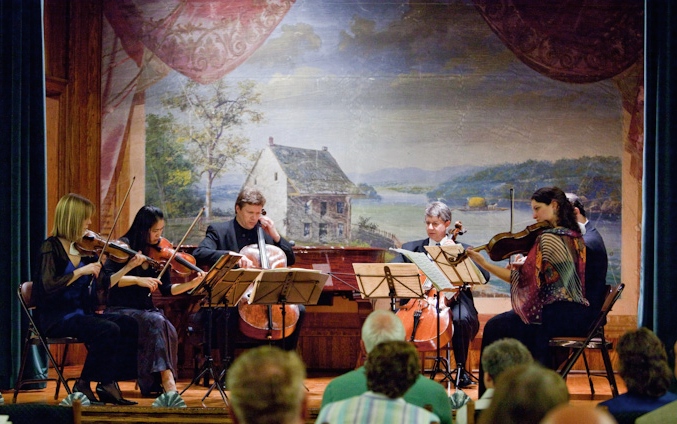 After the concert, join us for a Meet the Artist reception at the Red Brick Gallery and Gift Shop, from 4 to 6 PM coinciding with the Red Brick Gallery exhibit Magic & Mystery:  Painters Bruce Pipman & Jason Floyd Lewis at 17 Main Street, Foxburg.
Tickets are Adults $25, Members $20, Students $5.  Call to reserve at 724-659-3153 or buy online here.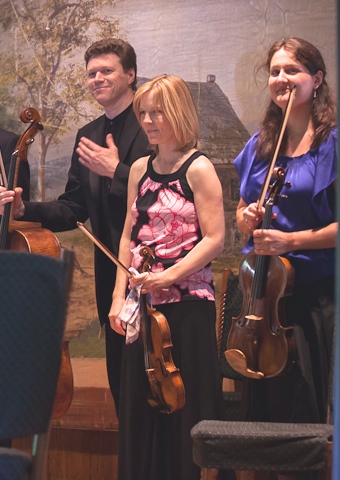 The Chamber Players is an acclaimed group of Pittsburgh Symphony musicians performing in mixed ensembles raging from two to eight artists.  Previous appearances on the stage of Lincoln Hall have made this group an audience favorite.  Their performances are noted for an eclectic mix of traditional repertoire along with rarely heard works and new compositions-a display of daring and intelligent programming presented with uncompromising artistry.  The Pittsburgh Post-Gazette states: "They appealed to the heart and the head, offering a warm, seductively luxurious sound and an impressive precision and unity of purpose".

Mikhail 'Misha' Istomin, Pittsburgh Symphony Cellist and the group's Artistic Director says: "Our concerts with favorite chamber music treasures, new musical flavors and stirring experiences will engage and involve you with both the music and musicians for intimate and informative performances, taking chamber music back to its roots as an evening among friends".
Each member of this ensemble has an impressive list of credentials not only as performers, but also as educators, sharing their skills and love of music with students of all ages.  "One piece of great art makes all people feel the same…another piece of great art makes people feel a variety of emotions, but one thing is constant: great art always makes people….feel!"- Misha.
The concert program will feature master works by Antonín Dvorák, Gustav Mahler and Robert Schumann.
Antonín Dvorák            Terzetto in C, Opus 74 for Two Violins and Viola
     Introduzione: Allegro ma non troppo
     Larghetto
Gustav Mahler               Piano Quartet in A minor
Antonín Dvorák            Second movement of Piano Quintet No. 2 in A major, Opus 81
Dumka:  Andante con moto
Robert Schumann        Piano Quintet in E flat major, Opus 44
     Allegro brillante
    In modo d'una marcia. Un poco largamente
    Scherzo: Molto vivace
    Allegro ma non troppo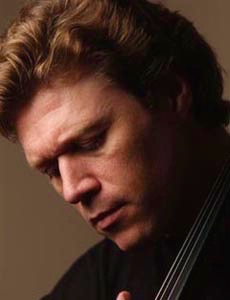 Mikhail 'Misha' Istomin, born and educated in Russia, holds a Master of Music degree from the St. Petersburg Conservatory. While still in school, he became Principal Cellist of the State Hermitage Orchestra under the direction of Saulus Sondetskis and later joined the orchestra of the Kirov Academic Opera and Ballet Theatre under Valery Gergiev.  In 1987, Istomin became the cellist of the Leningrad Conservatory String Quartet, and in 1989 the group won the grand prize in the National Soviet Union Competition of String Quartets. Later that same year, Istomin defected during the quartet's US tour, and was granted political asylum in the United States.
Immediately following these events, Istomin joined the Richmond Symphony and became a faculty member of both Virginia State University and the Governor's School for the Performing Arts at the University of Richmond.  Istomin was appointed Principal Cellist of the Pittsburgh Opera and Pittsburgh Ballet Theater orchestras in 1991, and the following year he joined the Pittsburgh Symphony Orchestra under Maestro Lorin Maazel.
Istomin is a winner of both the Passamaneck Award of the Y Music Society and the Pittsburgh Concert Society Major Auditions. He has appeared as a soloist with the Pittsburgh Symphony Orchestra, the Williamsburg Symphonia, the Asheville Symphony, the Knoxville Symphony and others.In July of 1998, Mr. Istomin returned to St. Petersburg to perform in the Second World Cello Congress under the direction of Mstislav Rostropovich.
Istomin is a founding member of the Pittsburgh Piano Trio. The Trio has released three CDs on the Minstrel Label to resounding critical acclaim. Three Graces features the chamber music of British composer Armstrong Gibbs; Phantasie is dedicated to the chamber music of Frank Bridge; the CD of Russian music includes the Piano Trio by Georgy Sviridov and Seven Romances inspired by the poems of Alexander Blok. "Encore!…Encore!" is a collection of short works for a piano trio, including compositions by Piazzolla, Schostakovich, Albeniz, Glinka and many others.
Frequent guests at major summer music festivals in the US, Canada and Europe, the Pittsburgh Piano Trio recently premiered a Triple Concerto by post-romantic Russian composer Paul Juon with The Tchaikovsky State Symphony Orchestra under Vladimir Fedoseev at the Moscow Conservatory Grand Hall.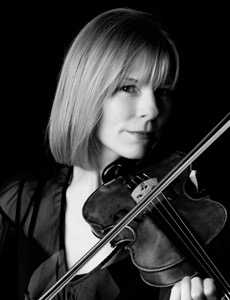 Canadian violinist, Jennifer Orchard, has traveled the world performing as a chamber musician, soloist, and as first violinist of the Pittsburgh Symphony Orchestra since 2001. Upon graduating from the Juilliard School, Ms. Orchard was invited to be a member of the world renowned Lark Quartet. As a legacy from this time period with the quartet, Ms. Orchard recorded works of Robert Schumann, Alfred Schnittke, Peter Schickele, Arnold Schoenberg, Alexander Zemlinsky, Amy Beach, Alexander Borodin and the Pulitzer Prize winning quartet by Aaron Jay Kernis – one of several new works for string quartet commissioned by the Lark Quartet.
Shortly after arriving in Pittsburgh, Jennifer was invited to join the Pittsburgh Piano Trio. Highlights of their career include a tour to Russia to the St Petersburg Conservatory and the Moscow Conservatory Grand Hall where the trio presented the Russian premiere of the triple Concerto of Paul Juon with the Tchaikovsky State Symphony Orchestra under the direction of Vladimir Fedoseev.
As well as playing with the Pittsburgh Symphony, Orchard enjoys staying active in the chamber music arena. Her recent release of Paul Juon's violin and piano works was a world premiere and has another CD of Paul Juon's music with pianist, Igor Kraevsky scheduled for later this year.
Ms. Orchard studied at the Curtis Institute of Music with Szymon Goldberg and at the Juilliard School with Robert Mann. She participated in the Marlboro Music Festival in Vermont, the Schleswig Holstein festival in Germany and the Mehli Mehta Festival in Mumbai, India.
She plays on an Andreas Guarnerius violin, dated circa 1676.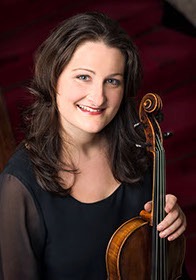 Marylène Gingras-Roy, a native of Québec City, Canada,  joined the Pittsburgh Symphony Orchestra viola section in the 1997 season, and in 2004 was promoted to fourth chair. She studied at the Conservatoire de Musique de Québec with Douglas McNabney and François Paradis and graduated in 1993 with unanimous First Prizes in both in viola and chamber music. She was the recipient of Canada and Québec Arts Councils'
Scholarship Grants, enabling her to attend the Harid Conservatory, where she studied with Victoria Chiang, and then at the renowned Curtis Institute of Music with Karen Tuttle and Joseph DePasquale. She earned an Artist Diploma in 1997.
Marylène is adjunct professor of viola at Duquesne University and has a full private studio at home. She is also an orchestra coach for the Three River Young Peoples orchestra and the Pittsburgh Youth Symphony. A highly sought-after teacher and pedagogue, Marylène has over twenty years of experience with students at various levels of experience and distinction.
Marylène has also taught at summer music festivals such as: Domaine Forget, Québec, Interharmony Festival in Germany and Italy and Advanced Chamber Music Seminar in Pittsburgh.  Marylène has been featured as a soloist with the Pittsburgh Symphony, the Duquesne University Orchestra and Symphonette and she performs regularly in chamber music concerts.
She has participated in many festivals, including the Festival Dei Due Mondi in Spoleto, Italy, the Solti Project at Carnegie Hall, the Jerusalem Music Festival, the Jeunesses Musicales World Orchestra (where she served as Principal violist), and since 2000 the Sun Valley Summer Symphony in Idaho.
Marylène's recordings of chamber music include Leo Zeitlin's Yedish songs and the Caprichos Nos. 2-4 by Leonardo Balada (world premiere recording) for the Naxos label. She has also recorded the Serenade no 6 for trombone, viola and cello by Vincent Persichetti.
Marylène's viola is by Italian maker Umberto Muschietti (1929).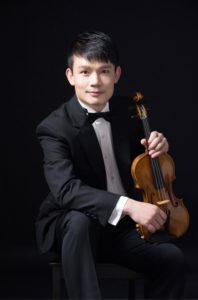 Violinist Zhan Shu joined the Pittsburgh Symphony Orchestra at the start of the 2014-2015 season. Before coming to PSO, Shu spent 8 seasons as a member of the Milwaukee Symphony Orchestra, where he also served as Acting Associate Concertmaster for the 2008-2009 season. Shu has previously served as concertmaster of the Terre Haute Symphony Orchestra and Symphony of Southeast Texas, and as guest concertmaster of the Quad City Symphony Orchestra in Iowa, EOS Repertoire Orchestra in China, Pacific Music Festival Orchestra in Japan and Scheleswig-Holstein Musik Festival Orchestra in Germany.
Shu has won numerous competitions, including the first prize at the Friday Woodmere Music Club Young Artist Competition in New York,  the Midland-Odessa Symphony Young Artist Competition, the Indiana University Concerto Competition, the Mannes College of Music Concerto Competition, the Texas Music Festival Concerto Competition, and price winner of the New Jersey Symphony Young Artist Competition, the Central Conservatory of Music Violin Competition and the China Youth Violin Competition. The recordings of Shu's performances have been heard on WQXR's McGraw Hill Young Artists Showcase in New York City, WUSF in Tampa, KUHF in Houston and NPR. Shu has appeared as soloist with the Pittsburgh Youth Symphony Orchestra,  the Milwaukee Symphony Orchestra, the Indiana University Philharmonic, the Texas Music Festival Orchestra, the Mannes College of Music Symphony Orchestra, the Midland-Odessa Symphony Orchestra and the Hunan Symphony Orchestra in China.
As an active chamber musician, he performed regularly with the Present Music and Colectivo Coffee Chamber Music Series in Milwaukee. Shu has also been invited to participate in Sarasota Music Festival, Toronto Summer Music Festival and Peninsula Music Festival in Wisconsin.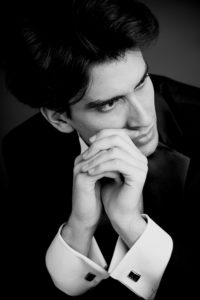 Pianist Dimitri Papadimitriou has distinguished himself as an artist of refined musicianship and personal verve. A passionate avid of chamber music, Dimitri has recently collaborated with principal musicians from major European and U.S. orchestras, including Noah Bendix-Balgley, concertmaster of the Berlin Philharmonic, and Andrés Cárdenes, former concertmaster of the Pittsburgh Symphony Orchestra. A musician of versatile skills, he has lately developed an interest in conducting that led him to a successful debut on the podium with Chausson's Symphony in B-flat major and Shostakovich's Ninth Symphony at the Pierre Monteux Festival and School. Currently a faculty member at the Carnegie Mellon University School of Music in Pittsburgh, he also serves as the Artistic Director of the 'Carnegie Mellon Chamber Series', a newly found series that brings together members of the CMU faculty and Pittsburgh Symphony Orchestra. Before moving to the U.S., Dimitri was residing in Ireland enjoying a flourishing career with engagements in some of the country's most prestigious venues and festivals, while completing his Doctorate in Music Performance. A native of Greece, Dimitri at age sixteen won first prize at the international chamber music competition 'Classical Heritage' of Moscow, made his debut with the Greek Radio Symphony Orchestra with Rachmaninov's 'Rhapsody on a theme of Paganini' and following an outstanding success, he was invited to perform Tchaikovsky's First Piano Concerto for a national broadcast. A graduate of Indiana University and the Royal Irish Academy of Music, he has participated in a plethora of festivals throughout Europe and the U.S.