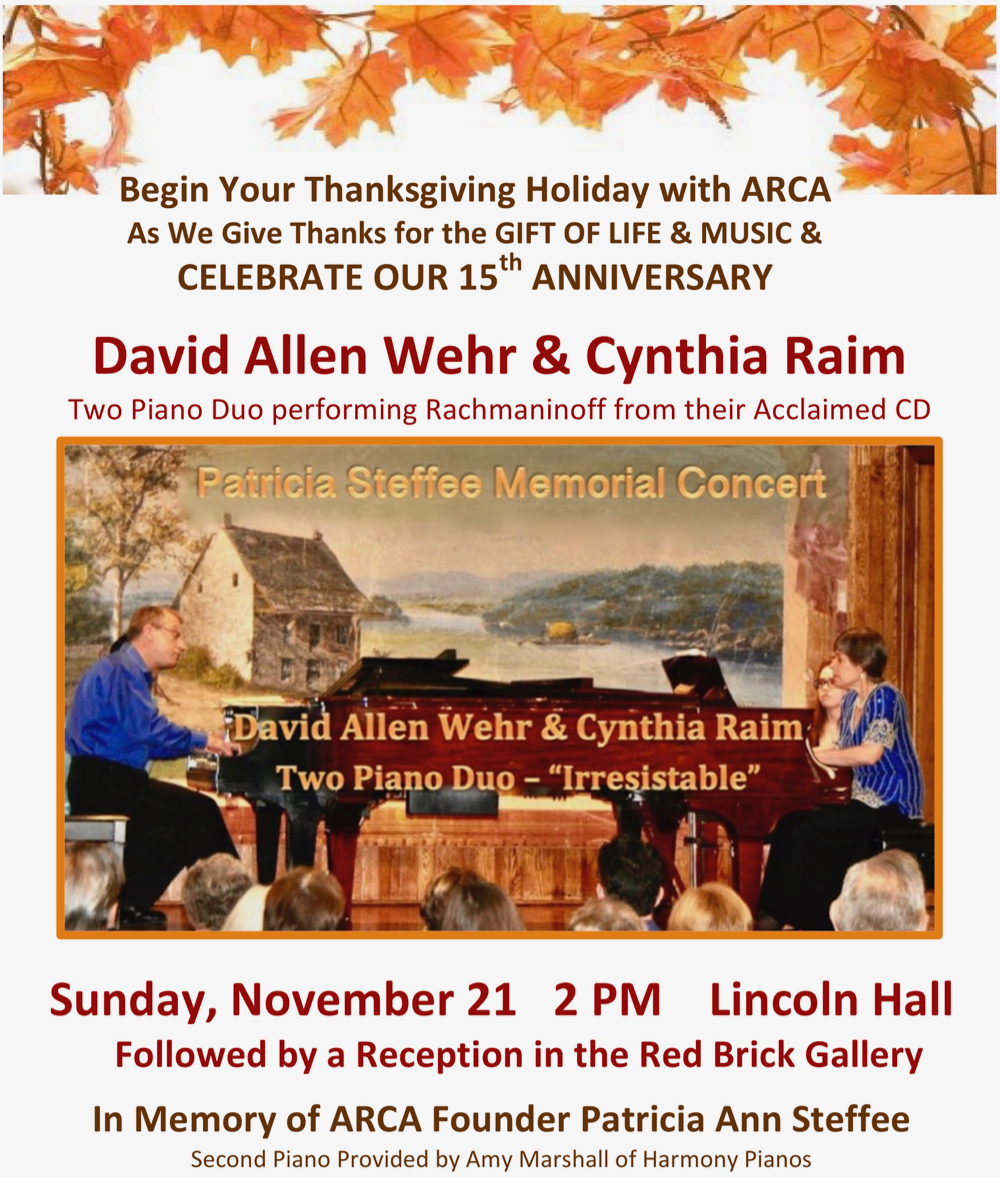 Celebrate ARCA's 15th Anniversary of bringing glorious music and art to the Allegheny River Valley – and honor the memory of ARCA founder Patricia Ann Steffee – on Sunday, November 21, 2021 at 2 PM as TWO international grand prize winning pianists – CYNTHIA RAIM and DAVID ALLEN WEHR – perform on TWO grand pianos! Described as "irresistible" by Fanfare Magazine and "two gifted artists egging each other on to ever higher levels of musicianship, virtuosity and sheer fun."  
Immediately following the concert, which is to be performed without an intermission, the audience is invited to the Red Brick Gallery for a festive wine and appetizer reception – and the opening of the Holiday Art and Gift Show featuring RBG Cooperative artists and special holiday artists: Art Barlow-wood carver, Rachel Brosnahan-graphic designer, Barbara Jewel-Proper- naturally dyed fiber artist and Mari Yobp-painter. Also meet author (and ARCA piano technician) Amy Marshall who will share a brief story and recipe and sign copies of her new book, Where the Past is Still Happening.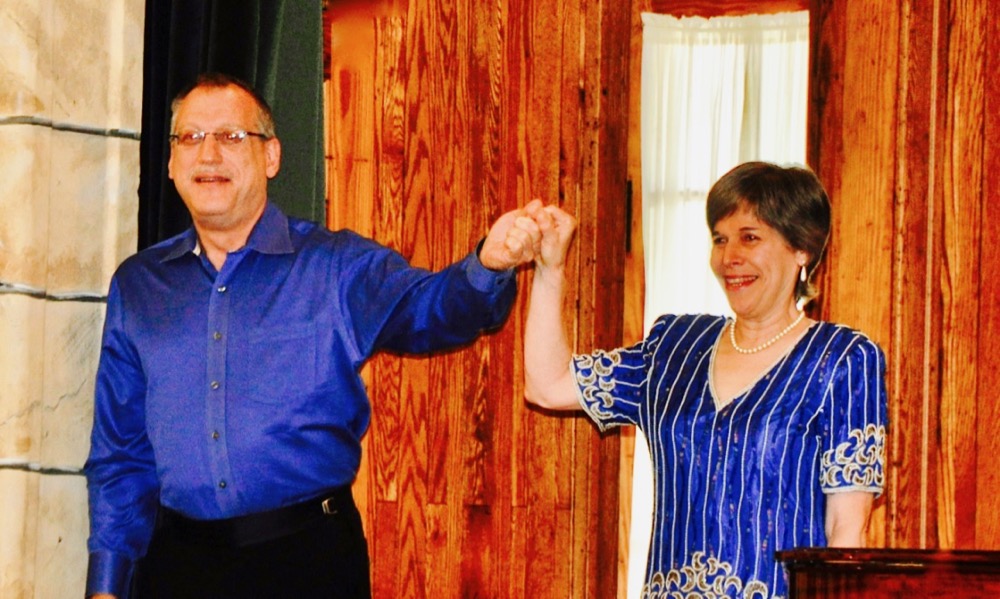 "Raim and Wehr offer such luscious performances that they fill one's soul with sheer joy."
American Record Guide
ARCA favorite, David Allen Wehr, is joined by his piano partner Cynthia Raim, whom ARCA's audience will remember from their "One Piano – 4 Hands" concerts in 2017 and two piano duo concert in Lincoln Hall in 2012 featuring music from their Rachmaninoff CD Suites for Two Pianos.  They will inspire with the subtlety of their collaborative nuance and virtuosity in this all Rachmaninoff program – featuring Suite no. 1 (Fantaisie-tableaux), op. 5, Three Piano Duets from op. 11, and Suite no. 2, op. 17.
Their recording of Rachmaninoff Suites for 2 Pianos  – Record of the Year for 1998 for the American Record Guide – was hailed by Pianoforte: "Here are two fine artists who sound as if they might have stepped right out of a Russian academy. They allow the composer's melodies and phrases a natural shape without ever imposing technique on them, with a great feeling of contrast, light and shade. Has the Waltz for piano duet ever sounded more delightful and playful?"
This also is the third Patricia Ann Steffee Memorial Concert honoring the memory of ARCA's dedicated and long time Board member and ARCA founder. Patricia was a great fan and friend of David Allen Wehr and Cynthia Raim and hosted post-concert receptions for the duo at beautiful RiverStone Farm.
In the spirit of counting our blessings at Thanksgiving, our ARCA classical-music-loving audience can be grateful to have the bravura and elegance of the award winning CDs of the Raim-Wehr duo LIVE for us in Lincoln Hall.  Cynthia Raim and David Allen Wehr have recorded together three CDs of the music of Brahms, Rachmaninoff and Dvorak – the reviews for which would be the dream of any artist.
Of their CD of Brahms Waltzes, Opus 39 and 21 Hungarian dances, the American Record Guide wrote, "Raim and Wehr offer such luscious performances that they fill one's soul with sheer joy.  Absolutely gorgeous sound, this disc is a must have."   And in Fanfare magazine, "Overwhelming Èlan… Raim and Wehr are irresistible." 

Their Rachamaninoff  Suites for 2 Pianos was named Best Record of the Year 1998 by the American Record Guide:  "Atmospheric and enthralling…One would have to go back to the days of Bauer and Gabrilowitsch to find two-piano playing of this caliber. But why bother when there are pianists like Raim and Wehr around. Grab this disc; it doesn't get any better than this! Record of the Year 1998″
Begin your Thanksgiving holiday early, and bring family and friends with you. Mindful of continuing safety protocols, the concert will be performed without intermission. Audience members are requested to wear masks entering the hall and at the ticket table.  Masks are optional during the concert, at the patron's discretion.  There will be reserved open theatre style seating that is socially distanced.  Families and groups may request to sit together.
ARCA is grateful for generous donations from Dr. Arthur and Marybeth Steffee and Kears and Karen Pollock, who are both sponsoring this gala anniversary concert.
Tickets are Adults $25, Members $20, Students $5.  Call to Reserve at 724-659-3153 and pay by cash or check at the door.  Doors open at 1:30 PM.  Tickets may be purchased online here.  
TWO PIANISTS – TWO STEINWAYS!
Fitting to the season of abundance, Lincoln Hall's stage will be filled with two Steinway grand pianos. Lincoln Hall's 6'11" Steinway "B" will be joined by a Steinway "A" provided by Amy Marshall of Harmony Pianos, ARCA's piano tuner and technician, who generously has donated its use.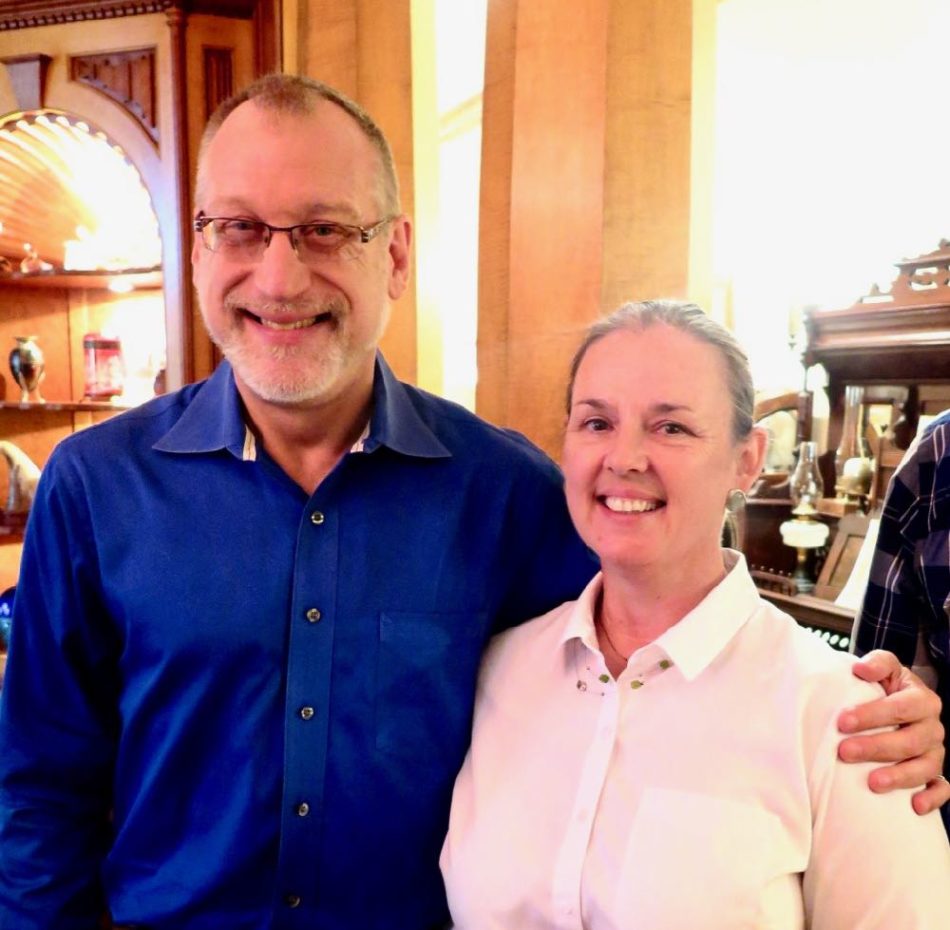 Over the past ten years Amy Marshall has done consistent tunings, regulations for touch and voicings for tone on the Lincoln Hall Steinway. If a piano is left on its own with infrequent tunings (as in once a year) it can become "crotchety" and develop bad habits rather than cultivating a behavior of beautiful sound. Amy credits ARCA's commitment to the diligent care of the instrument at a consistent level over the years; it has allowed her to oversee its maturation from a rebuilt Golden Era Steinway with a new soundboard to what it is today. Hailed by pianists for its responsiveness and sensitivity to touch, Amy has brought out its ringing treble (sometimes referred to as "Amy's Bells") and a full, powerfully rich and evocative bass.
The second Steinway that Marshall is providing is smaller – 6'1" – with a "dark chocolaty, chewy sound" which she recently rebuilt using authentic Steinway parts and procedures. This piano refinished in lustrous satin black is available to purchase from Harmony pianos.  A Steinway trained technician who seeks to "find the piano" within the piano, Amy will be tuning the two pianos to make them match and sound like one instrument. Having had the luxury as a long time friend of ARCA over time to hear many concerts in the hall, she also will adjust the two pianos to the live and inviting acoustic of Lincoln Hall… a mastery of its own.
The audience can meet Amy Marshall after the concert at the Red Brick Gallery Reception. ARCA's piano technician is also an author and will be sharing a story and recipes from her new book and signing copies of her book, Where the Past Is Still Happening. 
Arrive Early to View the Red Brick Gallery Exhibit


Before or after the concert visit the Red Brick Gallery and Gift Shop to view the Cooperative Members' Holiday Show and perhaps find an early holiday gift for that special person on your list.

Original, high quality, artisan-made gifts created by Red Brick Gallery Cooperative Member Artists will be for sale on two floors of the gallery in a variety of media: Silver and gemstone jewelry, hand woven scarves and rugs, hand turned wooden vases, rustic wooden tables, wearable art, hand-made baskets, oil and watercolor paintings, pencil drawings, fine art photography, and greeting cards.
Current RBG Artist Cooperative members – Mark DeWalt, Donna Edmonds, Blanche Hall, Angela Taylor Hardwick, Andy Johnson, Nick J. Karellas, Dennis Keyes, Jason Floyd Lewis, Linda Thompson, and Cathy and Jack Trzeciak – will be joined by holiday special artists: Art Barlow a wood carver, Rachel Brosnahan who is a graphic designer, Barbara Jewel-Proper with her naturally dyed fiber and Mari Yobp – painter.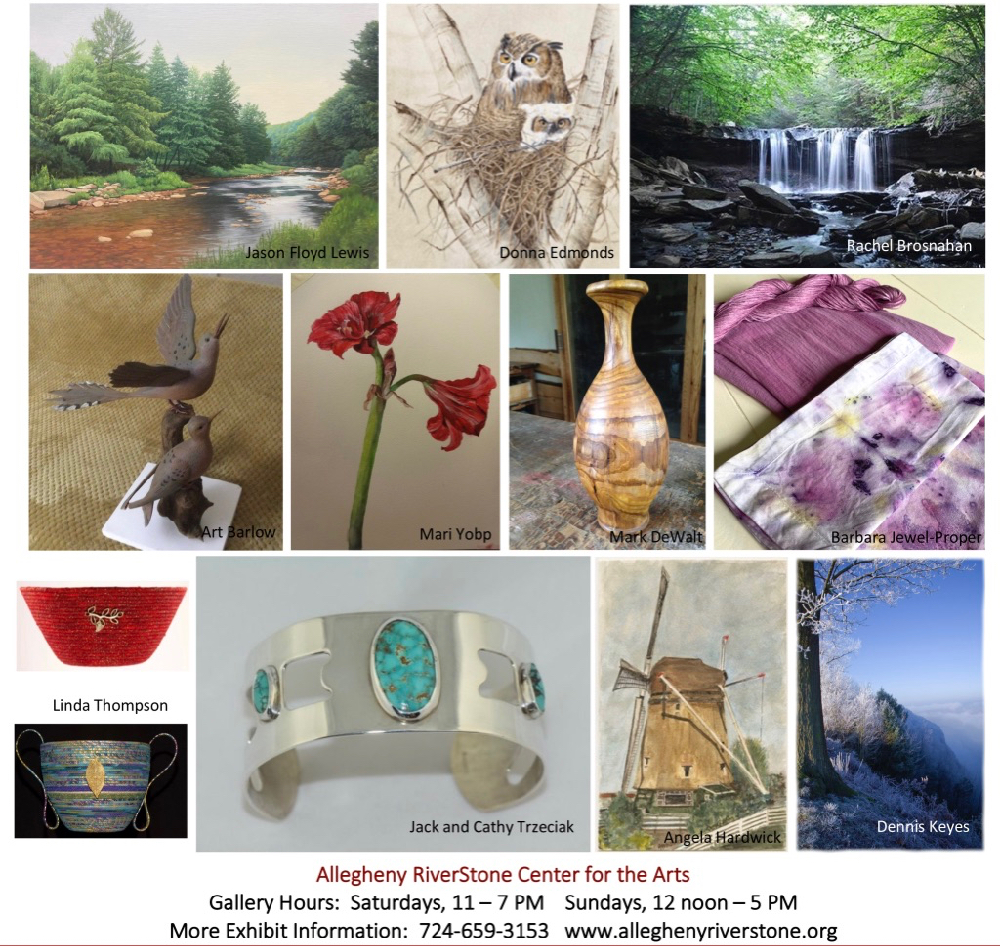 And make it a golden fall afternoon on the beautiful banks of the Allegheny River – arriving early for lunch in The Allegheny Grille or Foxburg Pizza, shopping at Foxburg Wine Cellars, or having a specialty coffee or chai and chocolate dessert at Divani Chocolates. 


Cynthia Raim, Pianist
David Allen Wehr, Pianist
Please note that the concert will be performed without an intermission.
Sergei Rachmaninoff   Suite no. 1 (Fantasie-tableaux), op. 5
I. Barcarolle
II. O night, O love
III. Tears
IV. (Russian Easter)
Sergei Rachmaninoff   Three Piano Duets, op. 11
II. Scherzo
III. Russian theme
IV. Waltz
Sergei Rachmaninoff  Suite no. 2, op. 17
I. Introduction
II. Waltz
III. Romance
IV. Tarantella
Reviewing their recording of Rachmaninoff Suites for Two Pianos the Philadelphia Inquirer wrote: "Two pianos have rarely sounded so fine. Philadelphia's Cynthia Raim has technique to burn and sensitivity to spare; she has met her match in David Allen Wehr. Despite the challenges of a clanging medium, you won't find a moment of aggressive pounding as these artists reveal the pleasures of Rachmaninoff's mood-drenched, considerable challenges."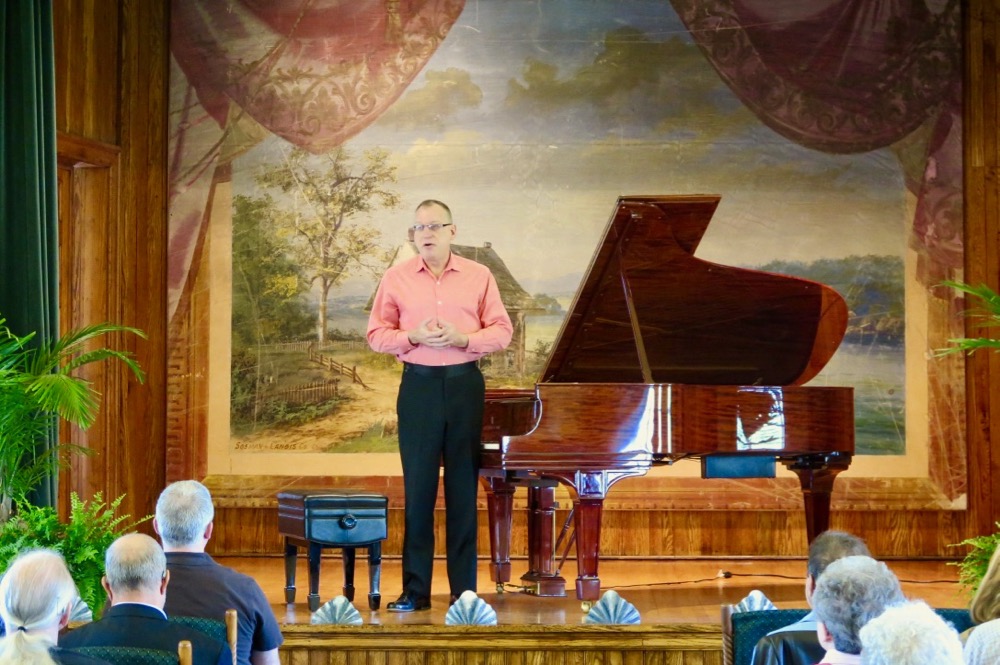 Program Host – David Allen Wehr
Back by popular demand and a favorite of Foxburg audiences, David Allen Wehr will serve as the program host for the concert providing enlightening insights on the music and composers.  David's international career was launched when he won the Gold Medal at the 1987 Santander International Piano Competition in Spain. The resulting tours have taken him to over 30 countries in Europe, North and South America, and the Far East, including performances in the world musical capitals of New York, London, Paris, Vienna, Washington, Madrid and Buenos Aires
It was David's thirteen seasons touring the United States and Canada for Community concerts as a soloist and in chamber music partnerships that honed his unique ability to make great works for the piano accessible to the public.  Known for his ability as a "Living Program Note", Dave has a warm personality that welcomes an audience member into the emotion of the music and makes imaginative and simple the intricacies of great works of music.
As program host, David is once again certain to charm and delight ARCA audiences.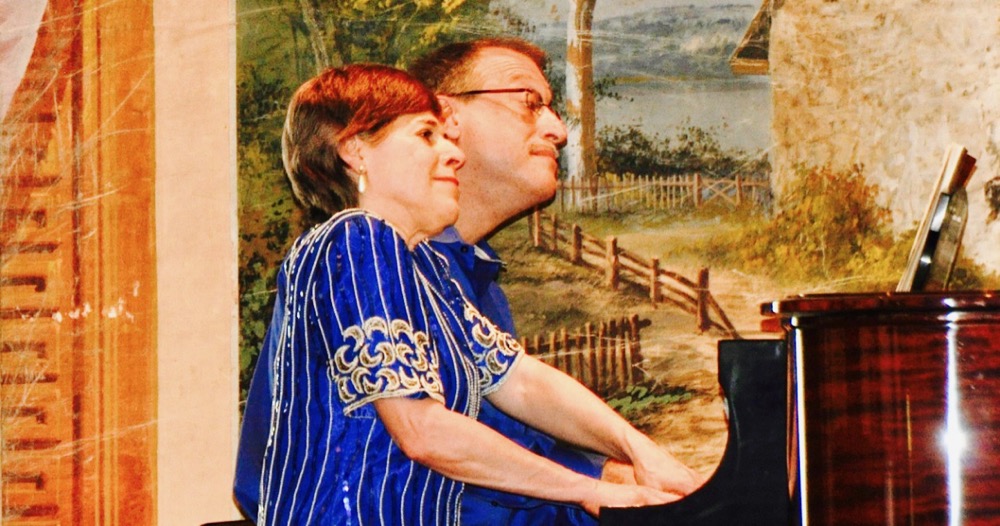 Cynthia Raim
"A musician of intelligence and judgment."   New York Times
"Raim delivered imposing blocks of sound, outlined with hot fingerwork and framed by deliberate, scrupulously measured rhythm."   Philadelphia Inquirer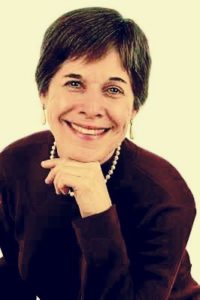 Cynthia Raim, piano, who was unanimously chosen as the First Prize winner of the Clara Haskil International Piano Competition, has been acclaimed for her concerto and recital appearances throughout the United States and abroad. In summing up the performance that won Ms. Raim the coveted Clara Haskil prize, La Suisse (Geneva) noted that "Miss Raim showed a musical nature that has gone far beyond technical mastery: Without affectation, without useless bravado, Cynthia Raim has imprinted herself on us and cannot escape our admiration." Le Monde (Paris) called her "a new Clara Haskil."
Ms. Raim has won the prestigious Pro Musicis Award and, in 1987, was the first recipient of the "Distinguished Artist Award" of The Musical Fund Society of Philadelphia (America's oldest continuing musical organization), which was given for "outstanding achievement and artistic merit." Her many U.S. appearances include Alice Tully Hall, the 92nd Street "Y," the Kennedy Center, and the Master Keyboard Series of The Philadelphia Chamber Music Society.
Ms. Raim has also made numerous radio and television appearances. She has appeared as soloist with leading orchestras in such major cities as Detroit, Minneapolis, Pittsburgh, New Orleans, Prague, Hamburg, Lausanne and Vienna. She has also participated in many leading international music festivals including Marlboro, Ravinia, Tanglewood, Meadow Brook, Grand Teton, Bard, Mostly Mozart, Santa Fe, Luzern, Montreaux and Sunflower Music Festival. Active in chamber music as well, Ms. Raim has appeared frequently in duo recitals with Benita Valente, David Soyer, Arnold Steinhardt, Samuel Rhodes, and the Guarneri String Quartet. She has recorded for Gallo, Pantheon and Connoisseur Society.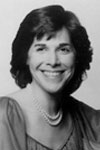 Cynthia Raim is known to Pittsburgh area audiences for having won the First Three Rivers National Piano Competition in 1975. As a result, she was soloist with the Pittsburgh Symphony, playing Prokofiev's Concerto #3. She has also been heard in Pittsburgh as collaborative pianist with soprano Benita Valente, with whom she recorded and toured widely for many years.
A native of Detroit, where she first studied with Mischa Kottler, Ms. Raim was the youngest soloist to ever perform a complete concerto with the Detroit Symphony. Before graduating in 1977 from the Curtis Institute of Music, where she studied with Rudolf Serkin and Mieczslaw Horszowski, Ms. Raim had won the Festorazzi Award for Most Promising Pianist at Curtis, as well as first prize in the J.S. Bach International Competition.
David Allen Wehr
"Wehr belongs to the high-powered school of American pianism, but has a depth and sensitivity rarely encountered." London Guardian
"David Allen Wehr is one of those great talents who play circles around most of their contemporaries. Few pianists have so consistently produced such exemplary, idiomatic, intellectually rigorous and emotionally generous music. He is an uncommonly free, expressive player whose huge but unobtrusive technical apparatus never draws attention to itself but is put squarely in the service of musical values. He is more than a pianist's pianist; he is a musician's musician." American Record Guide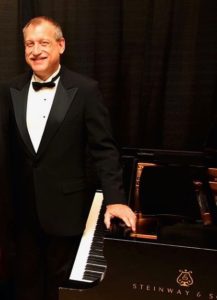 David Allen Wehr holds the Jack W. Geltz Distinguished Piano Chair and serves as the Dean of the Mary Pappert School of Music. His international career was launched when he won the Gold Medal at the 1987 Santander International Piano Competition in Spain. The resulting tours have taken him to over 30 countries in Europe, North and South America, and the Far East, including performances in the world musical capitals of New York, London, Paris, Vienna, Washington, Madrid and Buenos Aires. Over 1,000 concerts include 13 seasons of touring the United States and Canada for Community Concerts as soloist, pianist with the Sartory Trio, and duo-recital partner with violinist Linda Wang and cellist Zuill Bailey. Wehr has been soloist with the London Symphony, National Symphony, Chautauqua Symphony, Houston Symphony, New Zealand Symphony and all the major Spanish and Latin American orchestras.
David Allen Wehr was born in Princeton, New Jersey, into a family of professional musicians, his parents both being graduates of the famed Westminster Choir College. His father, Dr. David A. Wehr, well-known composer of over fifty published choir anthems, founded the Cathedral Bellchoir, one of the country's first. The ringers' extensive cross-country tours in the 1960s included concerts at the Seattle, New York and Montreal World's Fairs. His mother, Nancy Stone Wehr, is a leading music educator and alto soloist.
Growing up in Boise, Idaho, where his parents directed the choir program at the Cathedral of the Rockies, young David's first piano lesson with his mother was on his fourth birthday. After continued lessons with both parents until age twelve, Wehr studied with Peggy Neighbors Erwin in Miami, Florida and with Edward Zolas at the Cleveland Institute of Music.
Wehr studied at the Cleveland Institute of Music, the Taos School of Music, the Dartington Summer Music School in England, and holds Bachelor and Master of Music degrees from the University of Kansas, where he studied with Portuguese virtuoso Sequeira Costa and coached in over forty master classes with Leon Fleisher, Malcolm Frager, Misha Dichter, Gary Graffman and Byron Janis.  He coached extensively with Leon Fleisher, Jorge Bolet and Malcolm Frager. Early in his career, Wehr won the 1975 Kosciuszko Chopin Prize in New York City, the 1983 National Federation of Music Clubs Young Artist Award, and Second Prizes in the 1983 Naumburg International Piano Competition at New York's Carnegie Hall, and the 1986 Kapell Competition at the Kennedy Center.  He also worked coaching chamber music at the Taos School of Music with Anne Koscielny, Raymond Hanson and the New Hungarian String Quartet.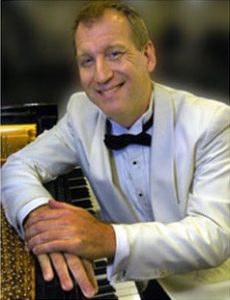 David Allen Wehr has amassed a large and critically acclaimed discography with Connoisseur Society, Inc., with programs by Chopin, Debussy, Rachmaninoff, Mussorgsky, Schumann, Delius, Czerny, Gershwin, Brahms, Griffes, Wagner-Liszt, Dvoř-k and Joe Utterback. The complete Beethoven Sonata Cycle has been released in four double-CD albums. His CDs are available through the Mary Pappert School of Music by calling (412) 396-6082 and at amazon.com. Since 2007, Wehr has served each summer as Principal Keyboard at the Sunflower Music Festival in Topeka, Kansas and the Buzzards Bay Musicfest in Marion, Massachusetts.
Wehr was first associated with Duquesne from 1991-1994, when the Sartory Trio was chamber ensemble-in-residence, and his current tenure began in 2001, when he was named the first Hillman Distinguished Chair. His previous performance projects here include the complete Beethoven Sonata Cycle (2002-2004), Beethoven's "Dynamic Duos": the complete violin-piano sonatas with Charles Stegeman, the complete works for cello and piano with Anne Martindale Williams, and the Ninth Symphony in Liszt's two-piano transcription with Helene Wickett (2004), "Brahms on the Bluff", (Brahms' complete instrumental chamber music, 2005-2008), "Musique on the Bluff" (French music, 2008-2010), "Bicentennials on the Bluff" (Chopin and Schumann, 2010), "Dvořák at Duquesne" (2011), and "Budapest on the Bluff" (2012) and "Beethoven on the Bluff" (2013-14) presenting the major piano chamber works of Beethoven.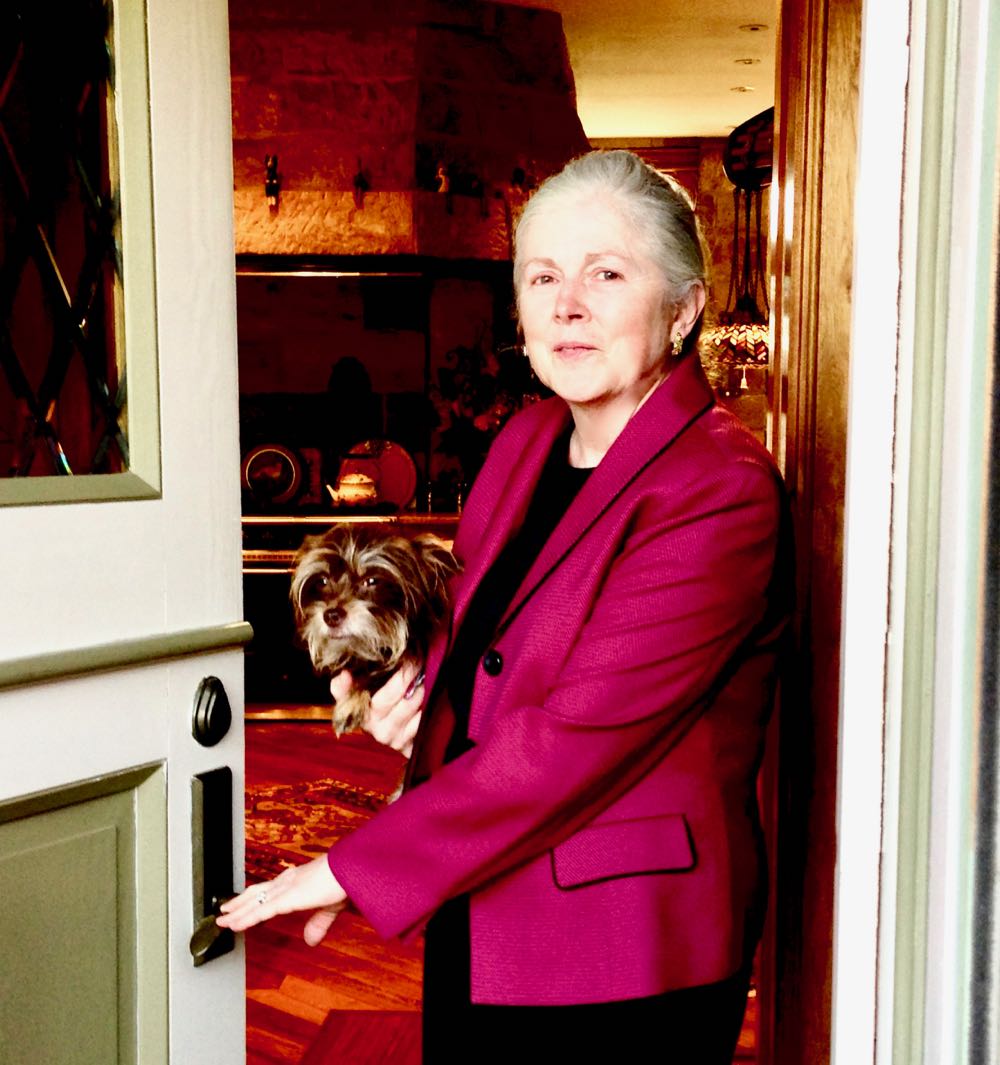 On April 20, 2018 Allegheny RiverStone Center for the Arts lost its beloved founder and dedicated Board member, Patricia Ann Steffee.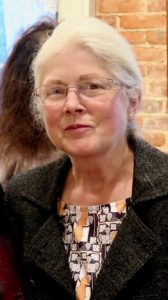 To pay tribute to the memory of this loving woman and devoted ARCA patron, Allegheny Riverstone Center for the Arts will present the third annual Patricia Steffee Memorial Concert on Sunday, November 22 at 2:00 PM in Lincoln Hall performed by pianists David Allen Wehr and Cynthia Raim, for whom Patricia was a fan and friend.
This glorious afternoon of Rachmaninoff by the Wehr-Raim piano duo in Lincoln Hall will offer those who knew and loved Patricia Steffee a moment of to reflect and remember Patricia's many years of tireless work, multitudinous contributions and deep caring for ARCA, its Members, its audiences and the beautiful music and art presented during its first twelve years.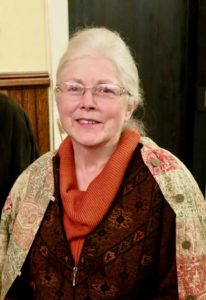 The beloved, gentle soul, Patricia Ann Steffee, passed away peacefully on Friday morning, April 20, 2018, at St. Vincent Charity Hospital in Cleveland, Ohio where she and her husband, orthopedic surgeon, Dr. Arthur D. Steffee, had served to heal so many people over the years.  Patricia was a registered nurse who worked professionally together with her husband performing spine surgeries in Cleveland and in 35 countries around the world, before they chose to make their home in Foxburg.
Born on June 16, 1948 in Owasso, Michigan to Harold and Rose Marie Bishop, Patricia was the second of twelve siblings and a second mother to all the children after the untimely, early passing of their mother. Throughout her life, Patricia continued her ministry to humanity, selflessly devoted to helping her immediate and extended family, her patients and anyone in need.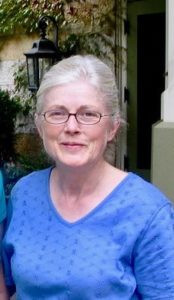 A concerned, loyal friend and wise counselor, Patricia will be greatly missed by all who experienced her humble kindness and deep compassion.  All who knew Patricia treasured that she welcomed everyone she encountered with an open, kind, loving heart and warm smile.  A true lady, epitomized by quiet grace and elegance, Patricia was a peace-maker.  With seemingly endless patience, she always saw the goodness and best in people.  A deep listener and encourager of others, Patricia was never heard to say an unkind word about anyone… an inspiring role model for many.  Her healing and tender caring extended to her friends, family and all creatures fortunate to be loved by her – her treasured dogs, lambs, cows, goats and alpacas.  Patricia loved all and was loved by all.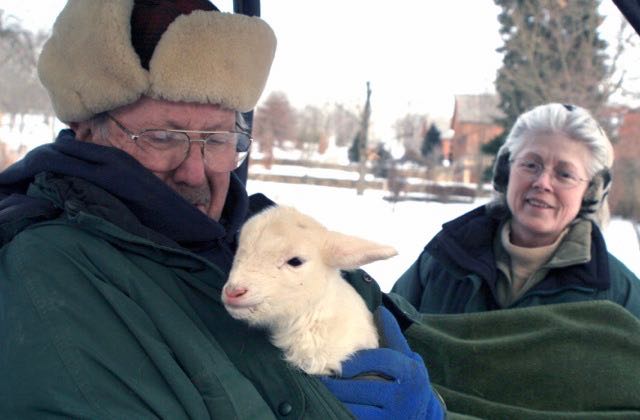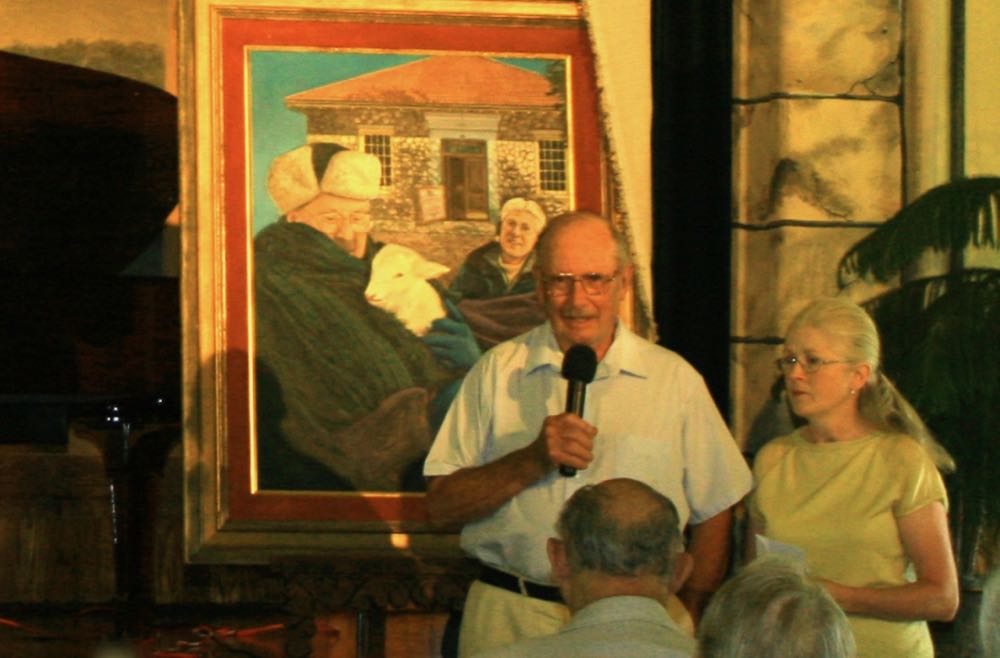 Never claiming anything to her own credit or drawing attention to herself, Patricia shared her expertise graciously and modestly.  Her exquisite artistic taste and tireless work together with her husband Arthur resurrected the original vision of the Fox family, restoring the RiverStone mansion, gardens and estate and developing the buildings and businesses in the village of Foxburg – including Allegheny RiverStone Center for the Arts' Lincoln Hall, atop the Foxburg Free Library.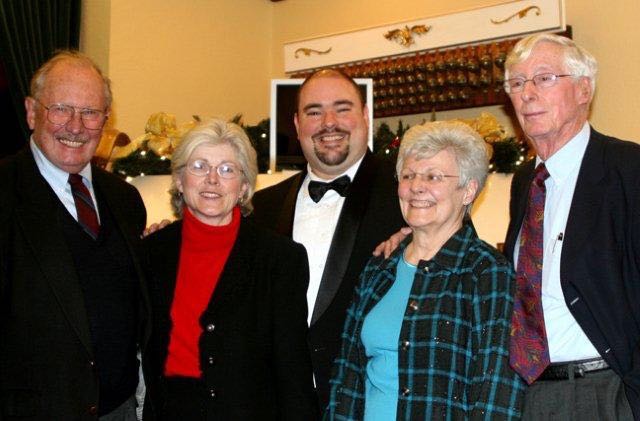 Acting as historian, she and her husband collected memorabilia and documents of the rich history of the founding Fox family.  More than the buildings and businesses they created, Patricia and Arthur envisioned building a community and bringing together like-minded people to appreciate the natural beauty of the Allegheny-Clarion River Valley – and each other.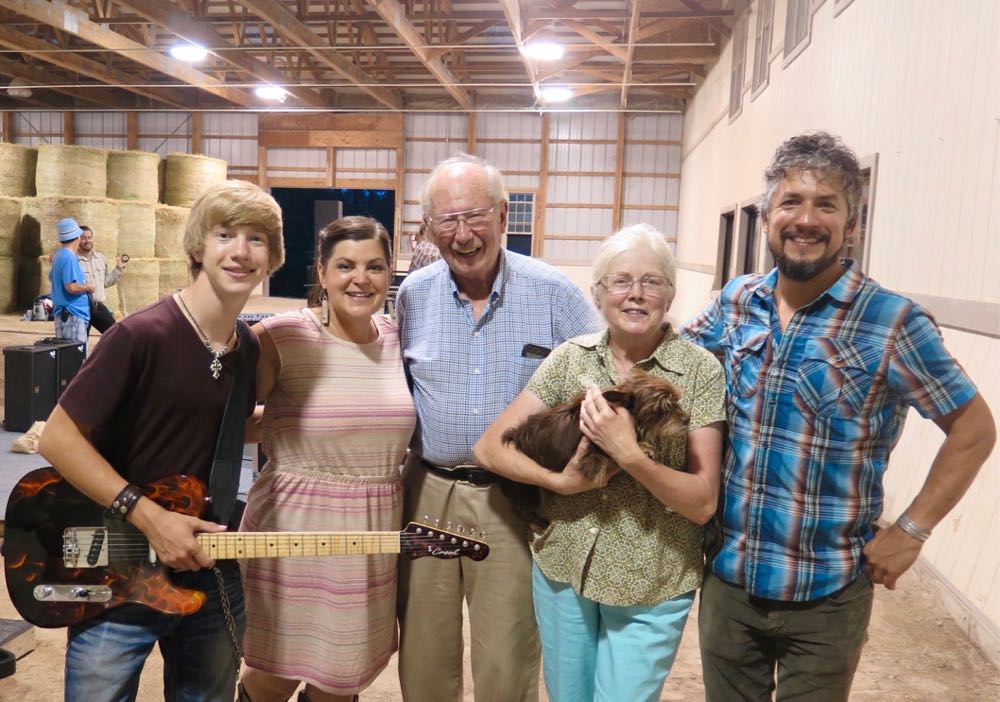 Patricia wore her abundance and wealth with humility and grace.  Her unselfish and boundless generosity with her husband Arthur – a gift to many – was like none we've ever known. Over the years, she and her husband Arthur opened their home at RiverStone to benefit community organizations and Allegheny RiverStone Center for the Arts, for which Patricia was a founder and served tirelessly as a dedicated and devoted Board Member.