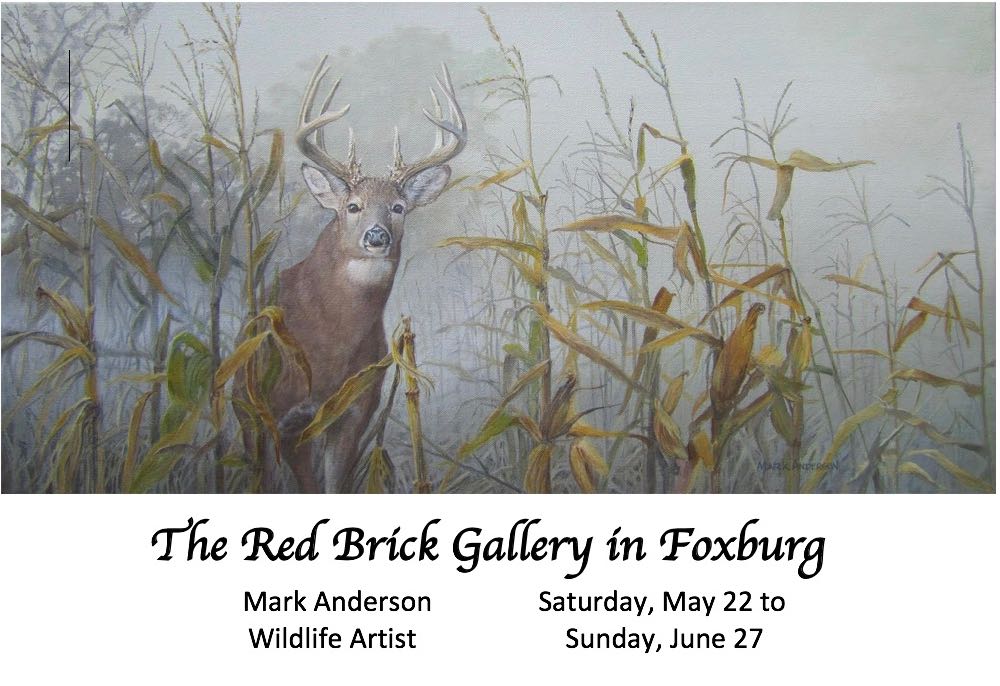 Allegheny RiverStone Center for the Arts' Red Brick Gallery and Gift Shop will present the Mark Anderson – Wildlife Artist Exhibit from Saturday, May 22 to Sunday, June 27.  RBG  Hours are Saturdays: 11:00 AM to 7:00 PM and Sundays: 12:00 AM to 5:00 PM at 17 Main Street, Foxburg, PA.
Mark lives in Pennsylvania and for more than thirty years he has been drawing and painting the outdoors.  His extraordinary work will heighten your feeling of what it is like to be in the outdoors in beautiful western Pennsylvania in different seasons and atmospheres of weather, witnessing its natural splendor and enchantment.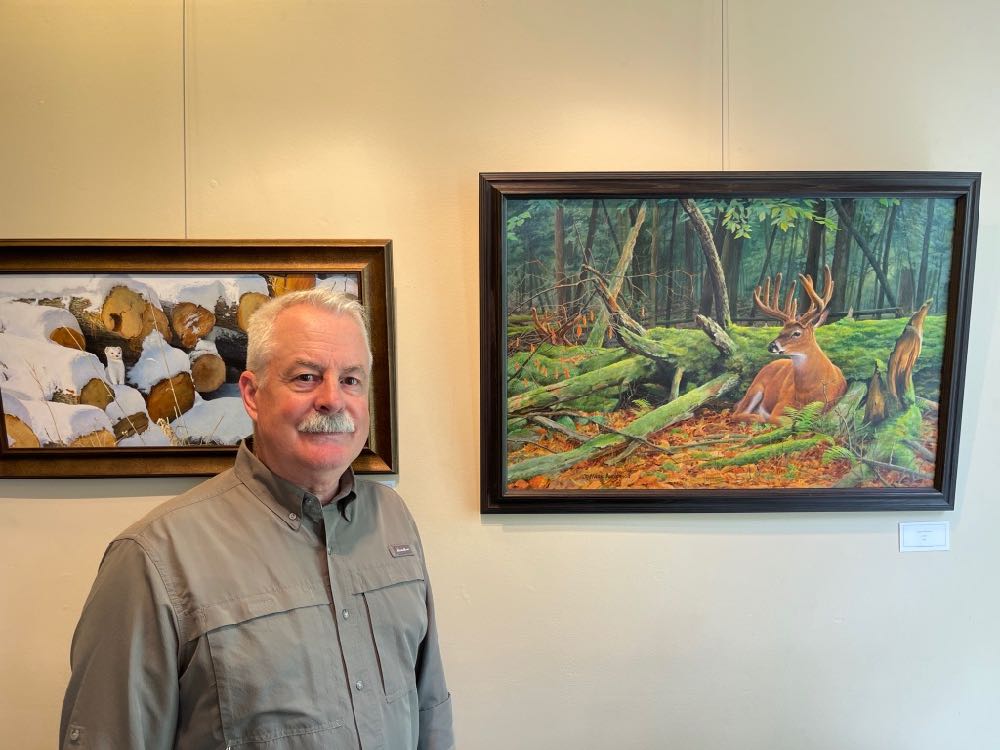 The Meet the Artist Reception for Mark Anderson's Wildlife Exhibit was held on Sunday, May 23, 4:00 PM at the Red Brick Gallery.  The reception immediately followed the 2:00 PM ARCA Lincoln Hall concert for the acclaimed, young organist, Brett Valliant performing a Journey into Melody on the McKissick Mighty Wurlitzer.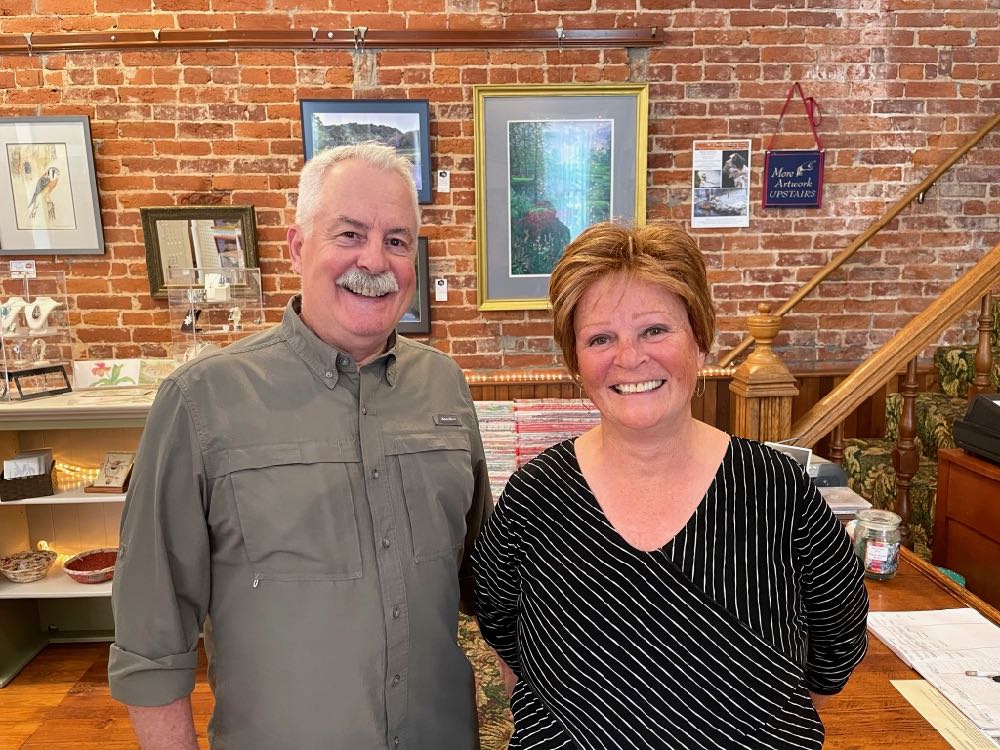 The RBG has opened compliant with PA state guidelines and with precautions for the health and well-being of its patrons and artist personnel.  In accordance with guidelines, masks are optional but it is advise to maintain social distancing protocols.  Gloves, hand sanitizers and masks will be available for customers.  The building will be cleaned and sanitized beforehand for a safe environment.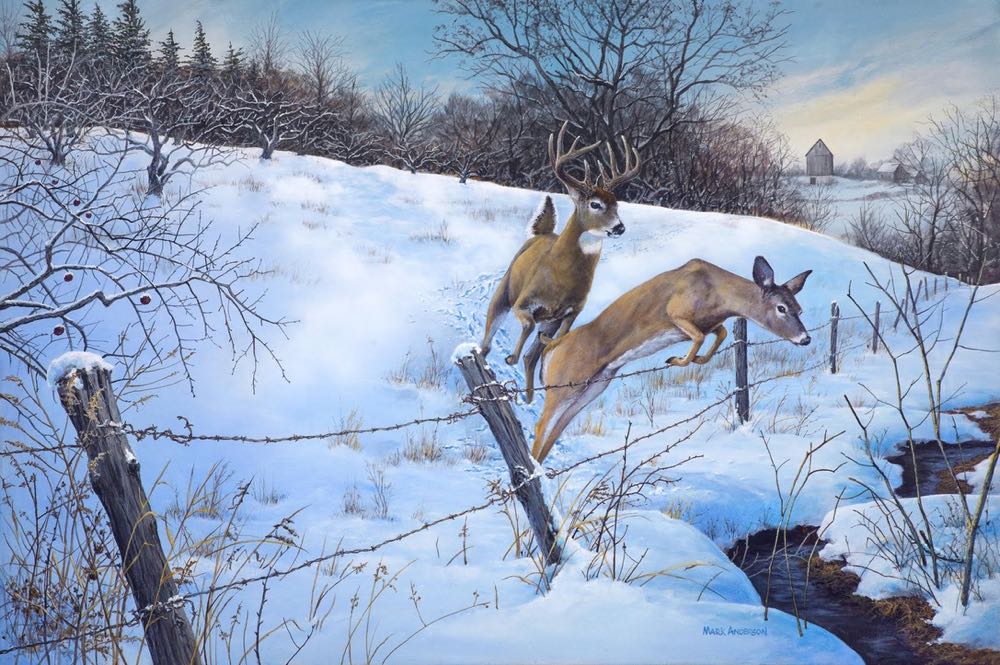 Since graduating from the Art Institute of Pittsburgh, Mark Anderson has been drawing and painting the Pennsylvania outdoors. Mark's work depicts the natural habitat as well as sporting traditions of the Pennsylvania outdoorsperson.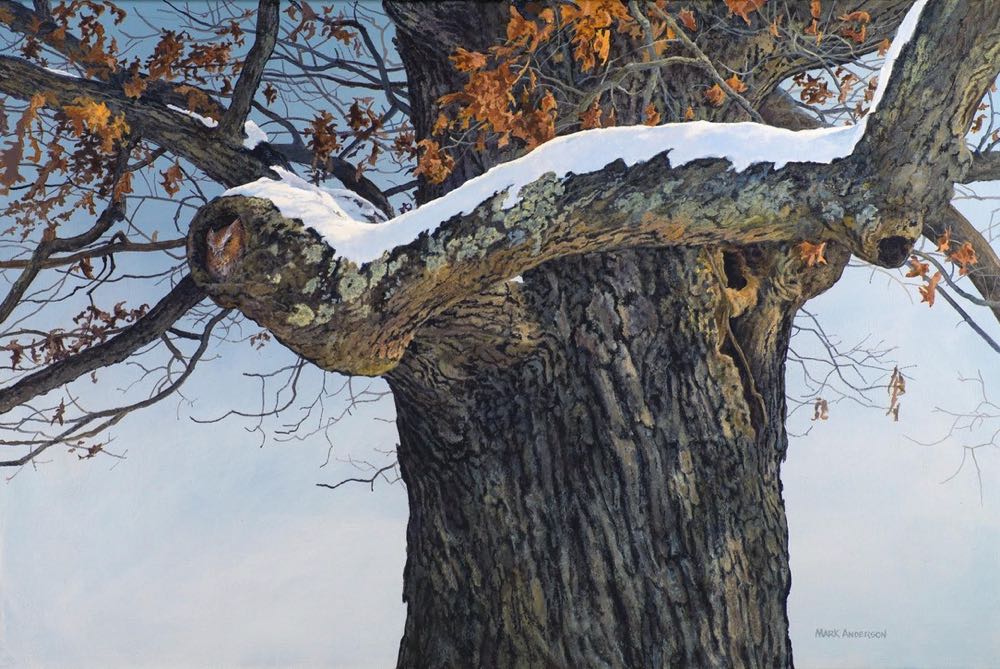 He has been featured in Pennsylvania Game News, Gray's Sporting Journal,  Muzzleloader Magazine, Muzzle Blasts Magazine, Peterson's Bowhunting along with the Ruffed Grouse Society & American Woodcock Society magazine. His work has received both local and national recognition.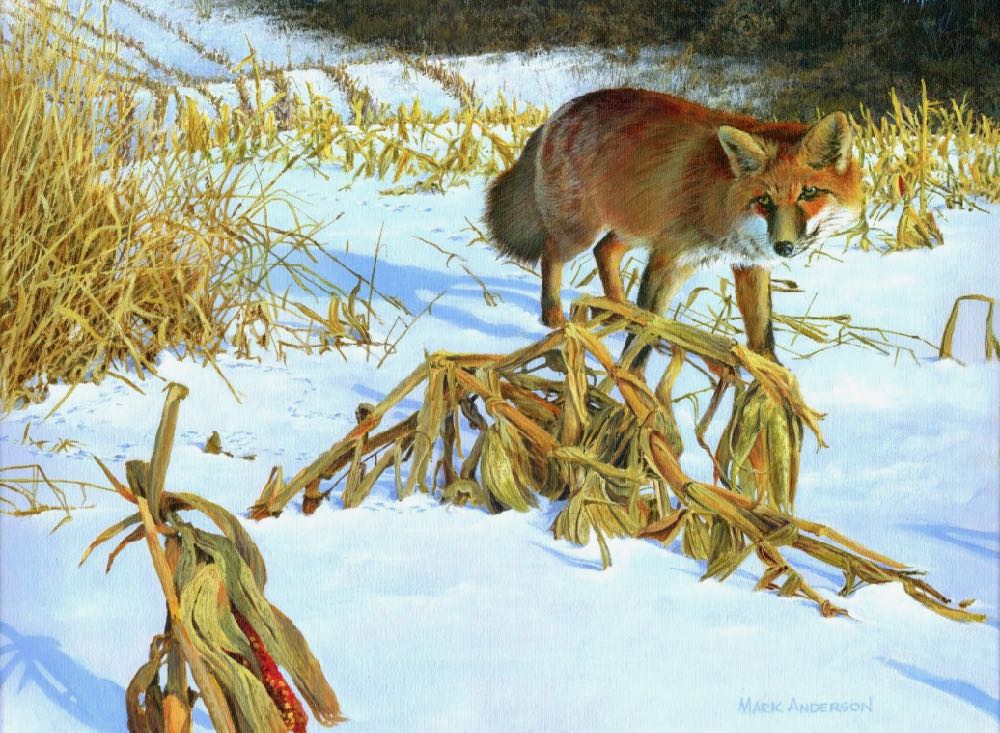 Several of Mark's paintings have been commissioned to serve as fund-raising opportunities to further the conservation efforts of organizations such as the Western Pennsylvania Conservancy and the Lycoming Audubon Society.  Revenues from his painting entitled, "Peaceful Pause", featuring the American kestrel, were used to help benefit land conservation programs for the Western Pennsylvania Conservancy.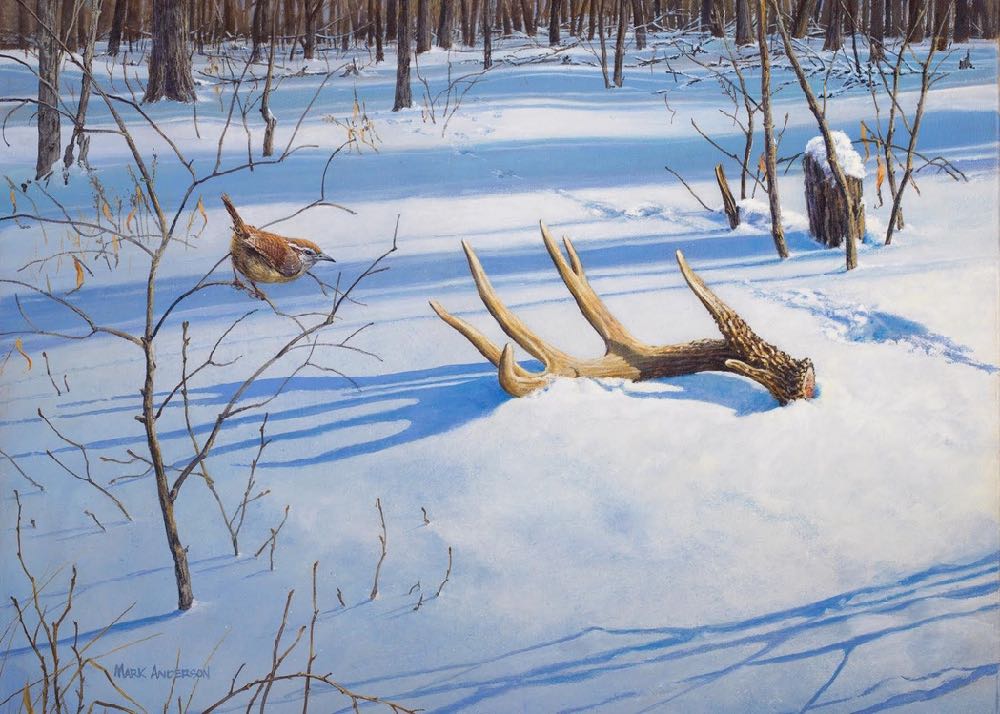 His painting entitled, " Return to Penn's Woods" was used to help promote the efforts of the Lycoming Audubon Society's successful reintroduction of the peregrine falcon to its natural habitat. Many of his paintings are available as limited edition prints.
For more information on Mark's paintings visit markandersonart.com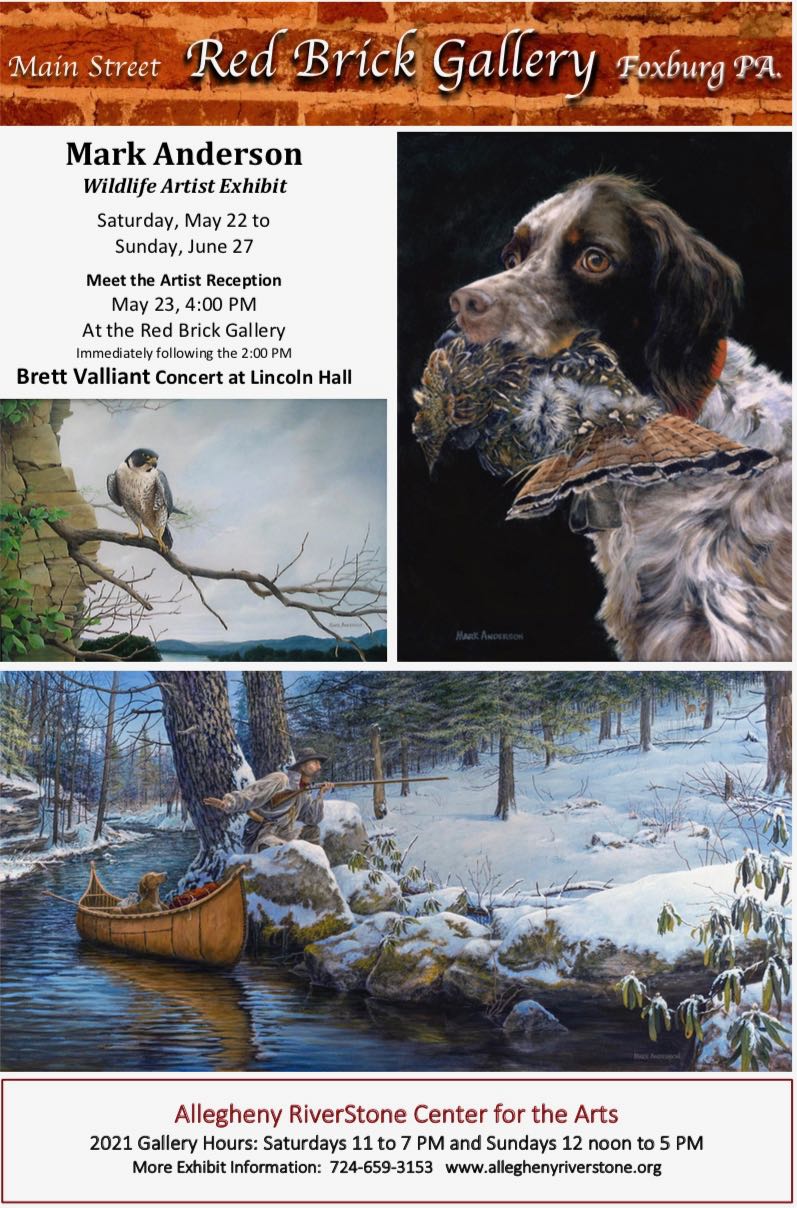 Red Brick Gallery  Hours
Saturdays: 11:00 AM to 7:00 PM
Sundays: 12:00 AM to 5:00 PM
Location
Red Brick Gallery
17 Main Street
Foxburg, PA 16036