Shane Alexander
Singer, Songwriter, Guitarist, Recording Artist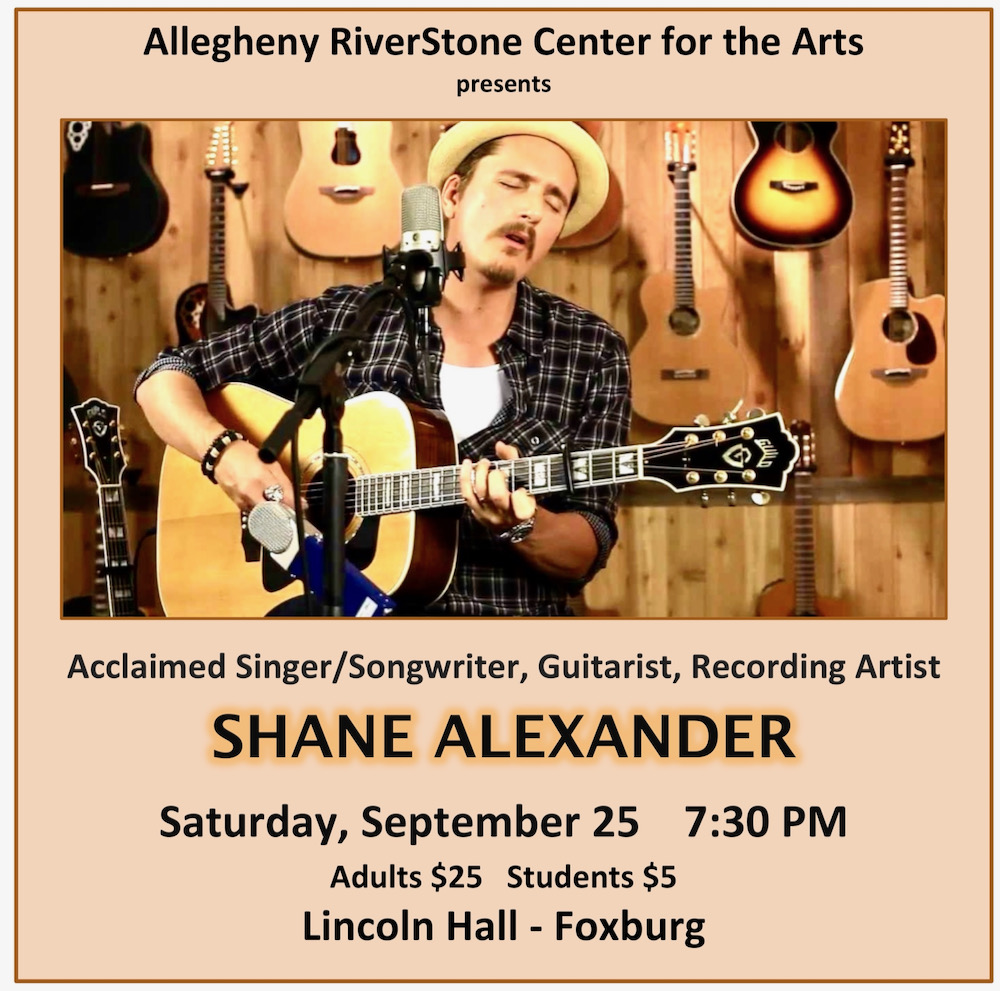 'Music for the heart and soul – premier songwriting and pristine delivery, a winner in every respect. Essential' – Power of Pop
Allegheny RiverStone Center for the Arts is proud to be bringing back to Lincoln Hall by popular demand, SHANE ALEXANDER – internationally renowned singer and songwriter/guitarist/recording artist – on Saturday, September 25, 2021 at 7:30 PM in Lincoln Hall. Since leaving his native Butler, Pennsylvania at age 19, Los Angeles-based Shane Alexander has shaped a distinctive career for himself on his own terms. Join us on Saturday, September 25 on the eve of the Foxburg Fall Festival (on Sunday, September 26) for a world-class evening of evocative stories and songs!
Returning to the stage with a full heart after COVID, Shane will be performing songs from all of his albums, some of his favorite covers, and will be debuting material from recent recording sessions – all in the intimate acoustics of Foxburg's Lincoln Hall.
Be sure to reserve early – this will sell out!  Tickets – Adults $25, Members $20, Students $5. Call to reserve – 724-659-3153 – or buy online here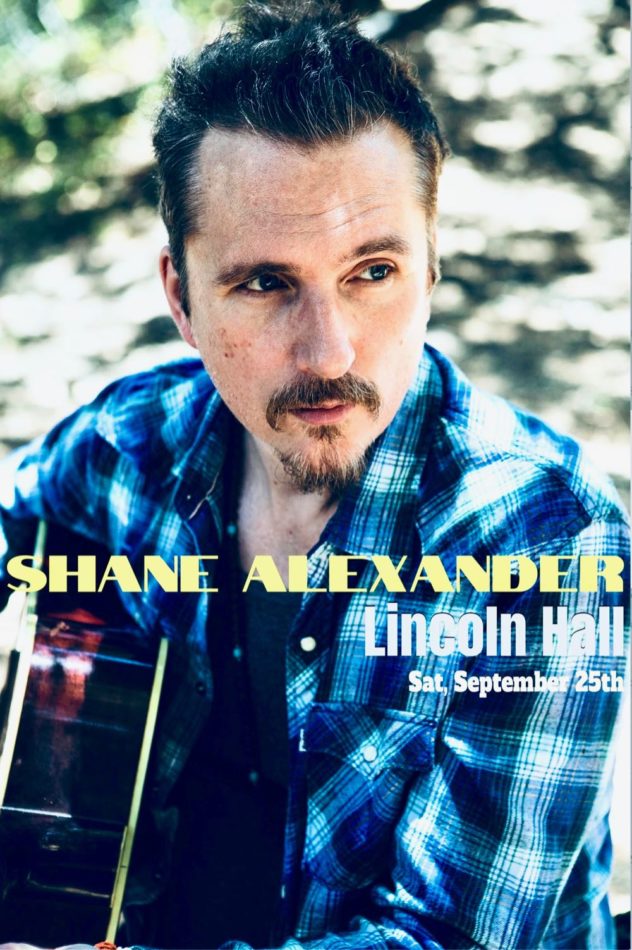 A native of nearby Butler, PA, Shane Alexander now resides with his family in Southern California. Since his debut in 2005, he's toured the US and eleven other countries – both as a headliner and as an opener for tours with Jewel, John Hiatt, Seal, Bon Iver, Suzanne Vega, Styx and Yes.
Songs from his catalog have been featured in over 100 films and television shows – including ABC's The Rookie, CBS's Criminal Minds, Discovery's Deadliest Catch, Fox's Bones and USA Network's White Collar.
'Skyway Drive-In', a solo acoustic track from the album Ladera about growing up in Butler, recently passed 15 million streams on Spotify.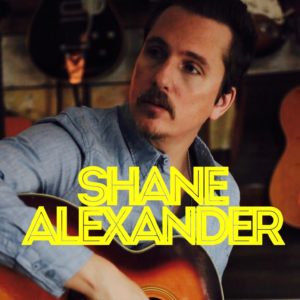 Remembered and well-beloved in and around his home town of Butler, world renowned Shane Alexander's tenor, fingerpicked acoustic guitar, and moody melodies are perfectly suited for the small room, intimate acoustics of ARCA's Lincoln Hall where his haunting music and evocative, soul-touching lyrics will wrap around your mind and touch your Being. This will be a night to remember!
Shane will be playing works from his newest album released in 2019 –   A Life Like Ours. Available on both vinyl and CD, the album follows his critically acclaimed Bliss and marks Alexander's second production at Buddhaland Studios.
On the new collection, Alexander, a longtime Buddhist, strives to find light in dark places. Often upbeat, A Life Like Ours also deals with some harsh realities, including the suicide survivor's song 'Lost Road' – written for the family of a boy Shane went to high school with, and the anti-gun violence anthem 'I'll Be Here' (recently featured on ABC's The Rookie) – written the morning after the Las Vegas shooting, that pleads "On a big blue rock that's spinnin', in a circle lost in space, we are all in this together, every faith and every race." The title track deals with growing older and making peace with everything and everyone before we "return to where we came from and we're just particles of stars". A longtime staple of his live set, 'Nights In White Satin,' graces the album with its yearning vocal and Morricone-esque instrumental. Themes of oneness, loss, and forgiveness round out the track list before the utopian daydream 'Evermore' that ends the album on a note of hope.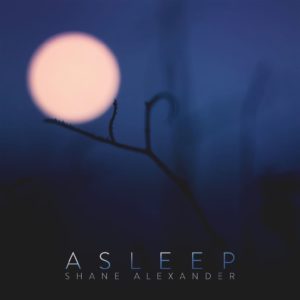 The George Harrison-inspired song "Everything as One" from  A Life Like Ours is currently featured in a national commercial for Chevrolet's 'Drive Safe' campaign.
'Asleep', the new single from Shane Alexander will be released in August of 2021. Recorded live, the track is a stripped acoustic reimagining of The Smiths' classic from 1985. https://www.yoCutube.com/watch?v=1qQBH7L-yls

March-April 2019 Tour of Zurich, Switzerland and Hamburg, Cologne, Hannover, Düsseldorf and Frankfurt, Germany
Plan to arrive early in Foxburg for a beautiful autumn day on the Allegheny – the day before the FOXBURG FALL FESTIVAL (scheduled for Sunday, September 26).   Tour the new exhibit in ARCA's Red Brick Gallery featuring Butler area photographer Dennis Keyes and artist Cynthia Sciandra open from 11 AM to 7 PM on Saturday, September 25.  https://alleghenyriverstone.org/event/dennis-keyes-cynthia-sciandra/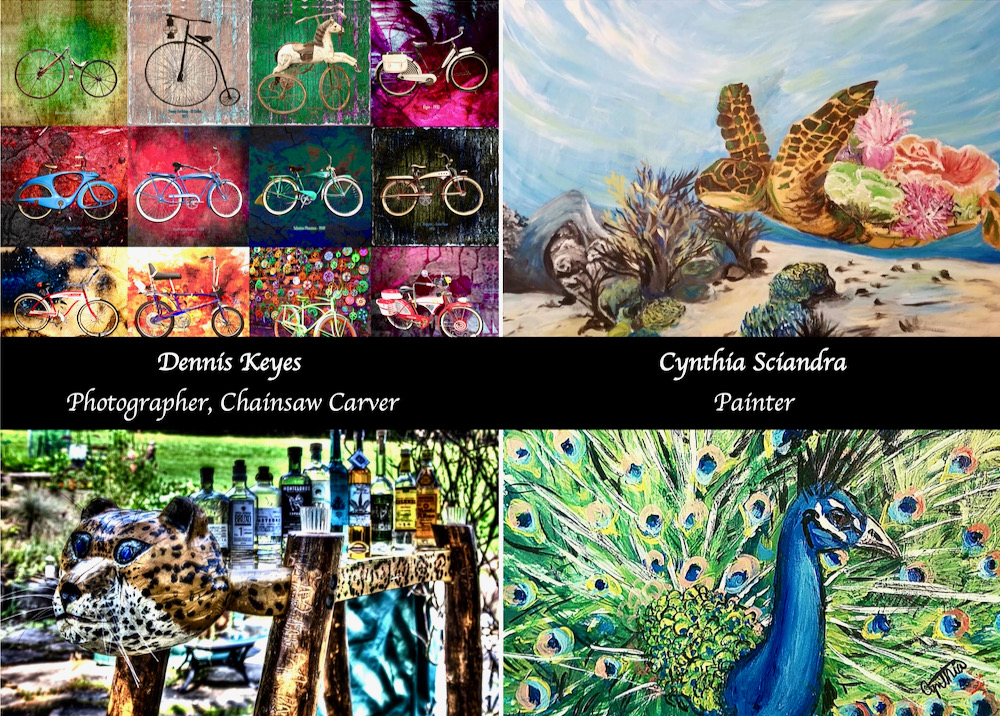 Then enjoy a wine tasting at the Foxburg Wine Cellars, have supper at The Allegheny Grille or Foxburg Pizza and cap it off with a gourmet coffee and chocolate treat or ice cream at Divani Chocalatier.  For an overnight reserve at the Foxburg Inn in Foxburg where every room has a river view or at The Barnard House in Emlenton, where breakfast is included – concluding a fabulous evening of Shane Alexander in the beautiful Allegheny-Clarion River valley.
Shane Alexander
'Alexander nails songwriting nirvana-reliability; universality – that sweet spot where a phrase can connect with absolutely everyone who listens'  –  Rock Cellar Magazine
'One of the most beautiful albums of the year' – WoNo Magazine
'Alexander's sweet tenor, acoustic guitar work, and catchywell-hooked songs flow seamlessly into one another' –
The Morton Report
"Known for his intimate tenor, fingerpicked acoustic guitar, and moody melodies LA-based indie Shane Alexander has quietly made a name for himself with his 'alternative Americana'."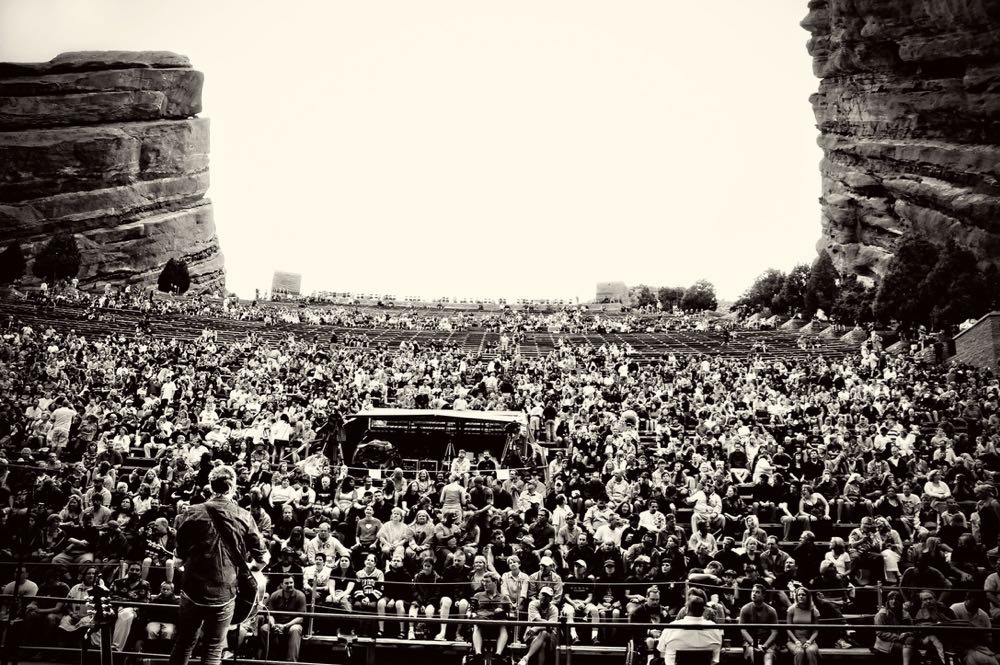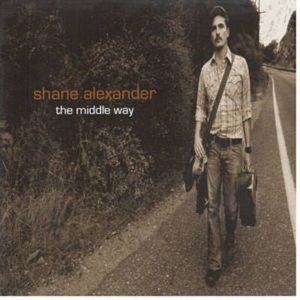 After nearly a decade spent in bands, doing session work, and working for The Eagles' fabled manager Irving Azoff, Alexander took a massive leap of faith in 2005 to become a full-time performer – releasing his first solo album, The Middle Way, a collection of "rootsy, folk rock with intimate vocals and a rich instrumental backdrop."  The album was critically acclaimed, particularly in Europe. Since then, Shane Alexander has forged a singular style blending west coast folk, rock and psychedelia into a successful sound that has appeared in over 100 television shows and films.
Consistently touring the US, Europe and Canada since 2005, the fiercely independent artist has developed a global fanbase.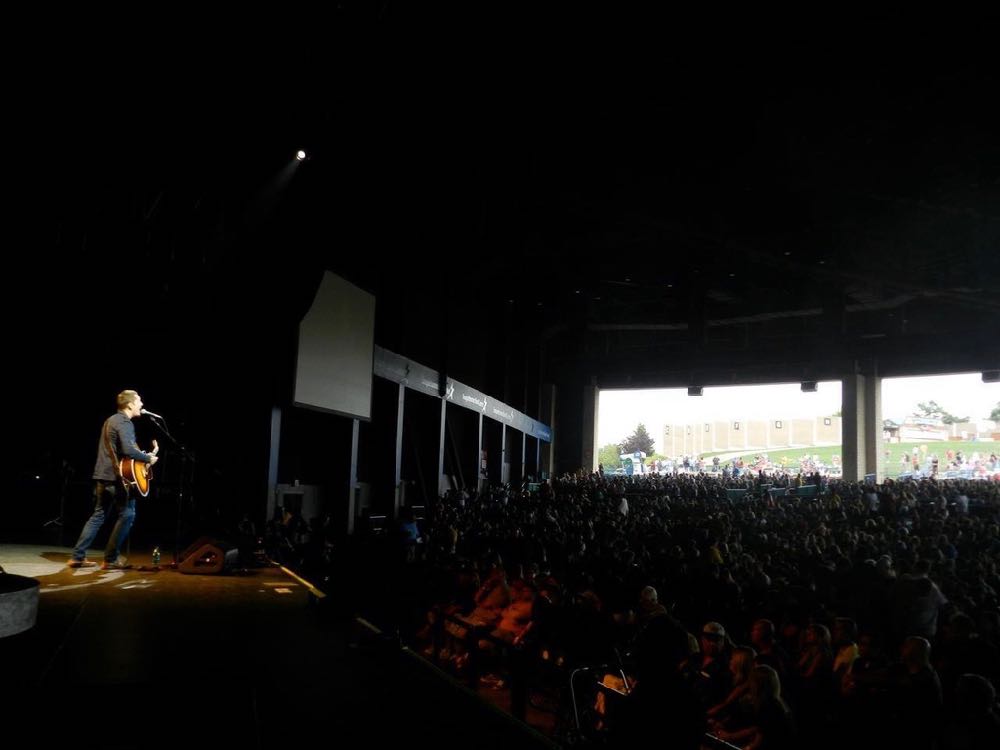 In early 2021, his solo acoustic ode to Western PA "Skyway Drive-In" hit 15 million streams on Spotify.

Shane Alexander album covers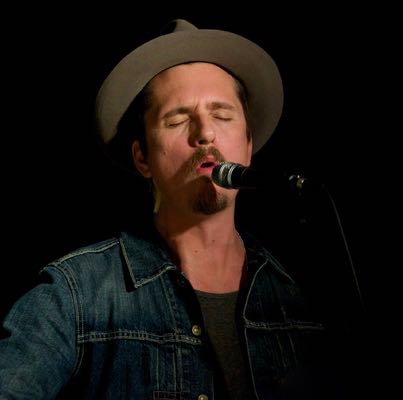 Since the release of Bliss, and tours in The United States and Europe, Shane produced Shelby Figueroa's debut Highwire (which reached NUMBER ONE on Amazon's Singer/Songwriter chart) and Sallstrom's EP Strangers Like Us.
Alexander's songs range from dark and stirring to subtle and romantic, and are centered on evocative vocals and complex, soulful guitar playing. His smooth vocal style has drawn comparisons to singers Jeff Buckley, Jackson Browne and Art Garfunkel.
In addition to working on his own releases, he can usually be found producing acts from both sides of the pond at Buddhaland – his recording studio in Westlake Village, CA.

Early Life and Musical Influences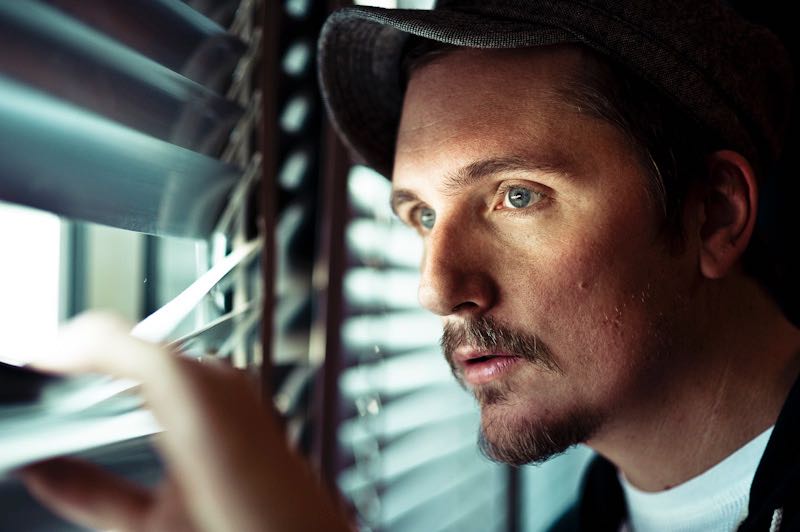 Shane Alexander was 5 years old when he first heard Black Sabbath's Iron Man. Hearing the song jolted the young Alexander's music consciousness.
Escaping a tumultuous time at home, Alexander often sought refuge at his grandmother's house, listening to a large collection of vinyl LPs that had belonged to his father. Artists such as Cat Stevens, Harry Chapin, the Beatles, Simon and Garfunkel, and The Moody Blues shaped the impressionable young Alexander's musical tastes. Simon and Garfunkel's Greatest Hits album particularly moved him, but it was the music of Neil Young whom he cites today as his biggest influence. Shane attended Indiana University of Pennsylvania and Musician's Institute in Hollywood, California.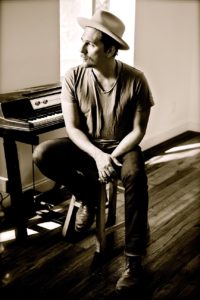 At 10 years old, Shane received his first guitar from his grandmother. He soon taught himself to play guitar and by 12 years old, had joined his first band. Countless followed throughout his teen years.
Shane Alexander moved from his hometown in Butler, Pennsylvania to Los Angeles in the early '90's. During those early years in California, he attended Musician's Institute in Hollywood and played guitar with the psychedelic instrumental band Trippin, led by virtuoso keyboardist and composer, Jim Michaelson. The band's spectacular live shows drew record crowds in Los Angeles. Later joining the rock band Young Art, he performed as a guitarist and back-up singer. It was not long before Alexander began writing songs for the band as well. Alexander recorded two albums with the group.
In 1997, Alexander formed and fronted Damone with friends from Pennsylvania. The band toured the West Coast club circuit and enjoyed a steadily growing base of loyal fans. The band released a self-titled album and a four-song EP before disbanding in 2002.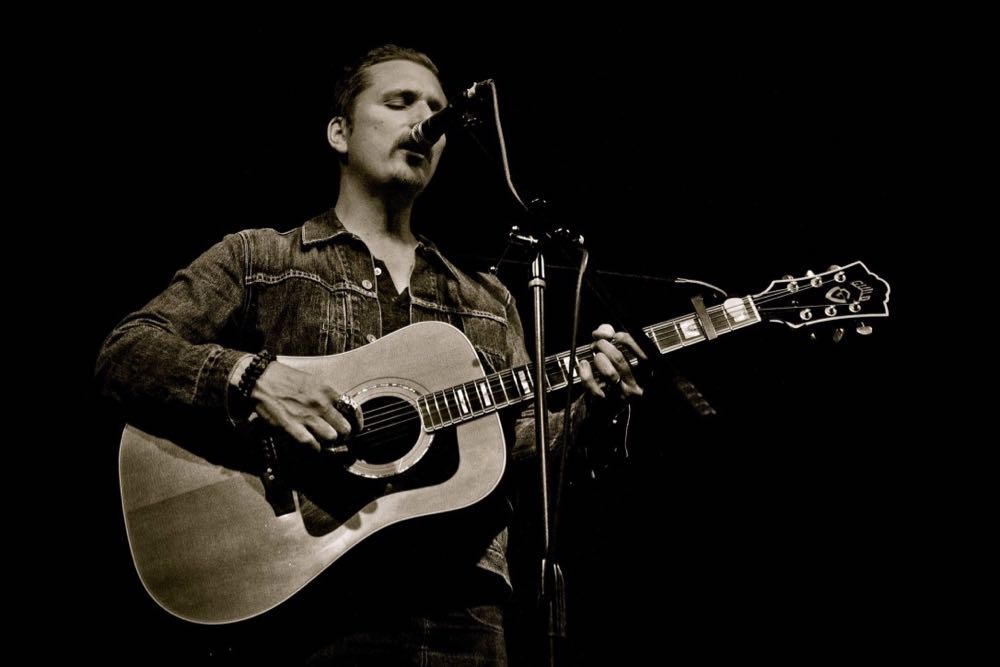 In early 2003, Shane began a busy schedule of writing and performing solo shows, sometimes performing with a revolving band on bass, drums, mandolin, piano, accordion, and lap steel.  He produced and recorded a self-titled EP that was released in late 2003. The four song disc, described as a collection of "stripped down acoustic songs with vivid lyrics and haunting melodies," included the track "Last Day on Earth," which was later covered by 1980s New Wave band Berlin.
Shane Alexander toured extensively on both coasts in 2004, beginning to bring his music to a wider audience. And then Shane's solo album The Middle Way which premiered in 2005 opened the door to all he has created since then.