Shane Alexander-
Singer, Songwriter, Guitarist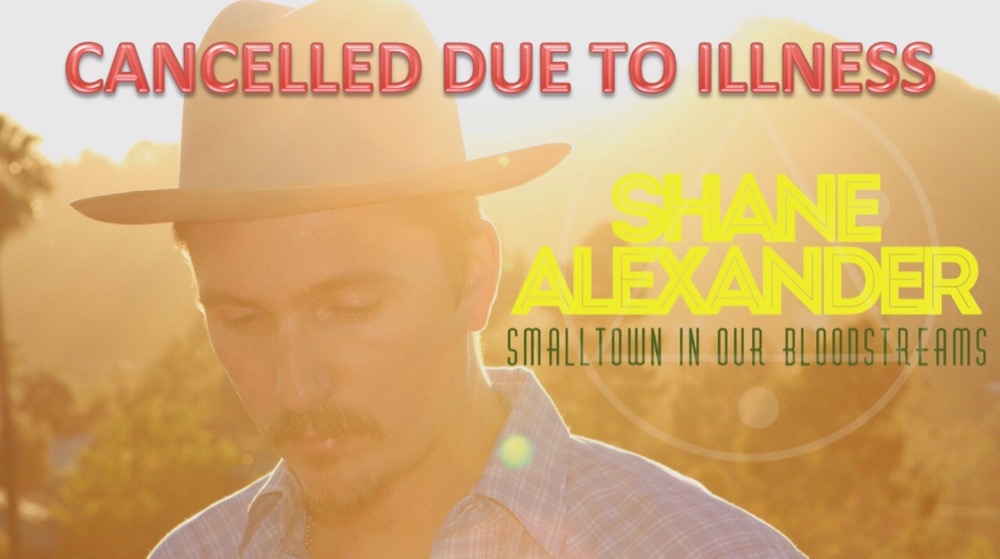 We're sorry to announce that SHANE ALEXANDER's scheduled April 28 concert – Smalltown in our Bloodstreams – an evening with Shane Alexander – has been CANCELLED due to illness.  Our prayers are with Shane and his family for a full and rapid recovery.  Allegheny RiverStone Center for the Arts hopes to reschedule Shane Alexander to perform in Foxburg in the future.
************************************
Please note that the opening reception of the Exhibit of Photography by Butler-based Dennis Keyes and Hand made coiled baskets by Linda Thompson at the Red Brick Gallery has been rescheduled to Sunday, May 20, from 12 to 5 PM, with Singer, Song writer, Tom Panei 

performing

 from 2 to 4 PM. 
************************************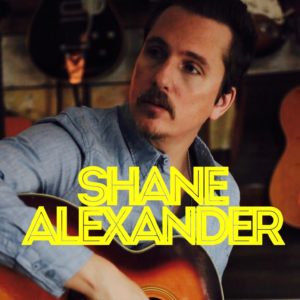 A native of nearby Butler, Pennsylviania, internationally renowned singer/songwriter/guitarist Shane Alexander now resides with his family in Southern California. Since his debut in 2005, he's toured the US and Europe countless times – both as a headliner and as an opener for tours with Jewel, John Hiatt, Seal, Bon Iver, Suzanne Vega, Styx and Yes. Songs from his catalog have been featured in over 100 televsion shows and films. 'Skyway Drive-In', a song written about growing up in Butler, recently passed 14 million streams on Spotify.
Well beloved in and around his home town of Butler, world renowned Shane Alexander will bring his heart-opening, touching and evocative acoustic music to Lincoln Hall's intimate acoustics for an evening of music making that will rock your soul and renew your spirit.  In a club-like environment right in Lincoln Hall, Shane will perform songs from all of his albums, some of his favorite covers, and debuting new material to be released later this year! 
Tickets are Adults $25, Students $5.  Call to reserve – 724-659-3153 – or buy online here.   Wine and Beer will be available by donation.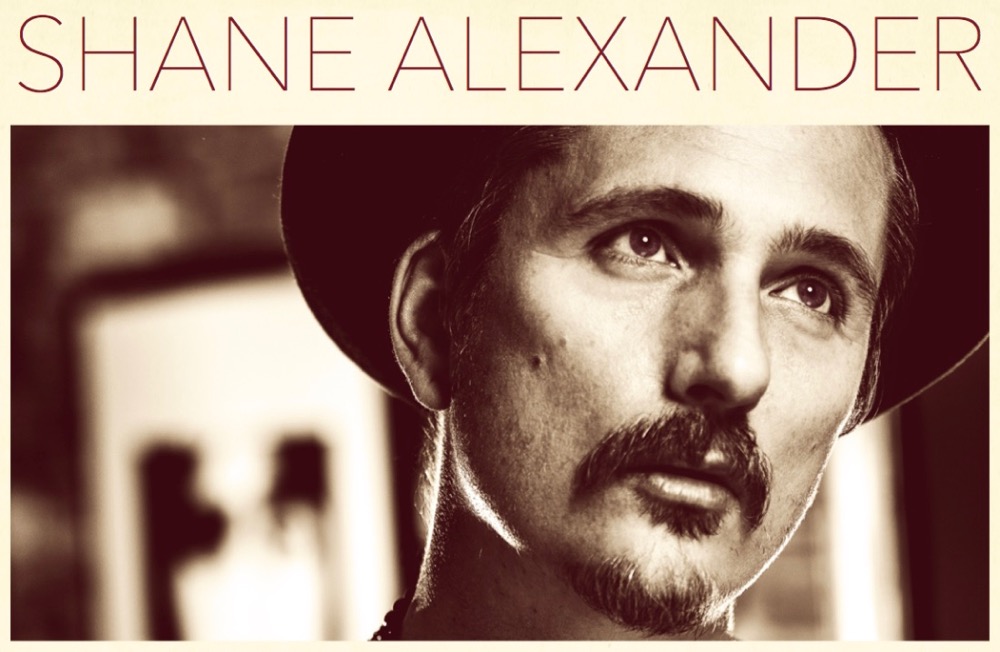 Shane Alexander
'Music for the heart and soul – premier songwriting and pristine delivery, a winner in every respect. Essential' – Power of Pop
'One of the most beautiful albums of the year' – WoNo Magazine '
'Alexander's sweet tenor, acoustic guitar work, and catchy well-hooked songs flow seamlessly into one another' – The Morton Report

Since his debut The Middle Way in 2005, Shane Alexander has forged a singular style blending west coast folk, rock and psychedelia into a successful sound that has appeared in over 100 television shows and films.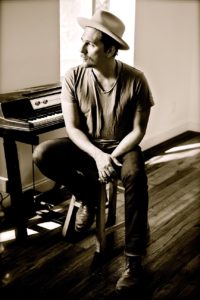 Touring the US and 11 other countries both as a headliner, and supporting acts like Bon Iver, Jewel, John Hiatt, Suzanne Vega, Seal, Styx and Yes, the fiercely independent artist has developed a loyal international fanbase, further enhanced in recent months when 'Skyway Drive-In', a solo acoustic track from the album Ladera, crossed over 14 million streams on Spotify.
The new album – Alexander's first self production, was the first record made at his new Buddhaland Studios facility in Southern California. Bliss is a timeless tribute to the artist's classic rock influences, featuring Alexander's crystalline tenor and deft acoustic guitar work at the heart of all the tracks.
For all of the heartache and lessons learned on the album, the closing title track leaves the listener on a sublime note of peace and forgiveness, one that is mirrored in the cover image, hand-drawn by veteran rock and roll artist Alan Forbes.
Since the release of Bliss, and tours in The United States and Europe, Shane produced Shelby Figueroa's debut Highwire (which reached NUMBER ONE on Amazon's Singer/Songwriter chart) and Sallstrom's EP Strangers Like Us  – to be released in late spring.