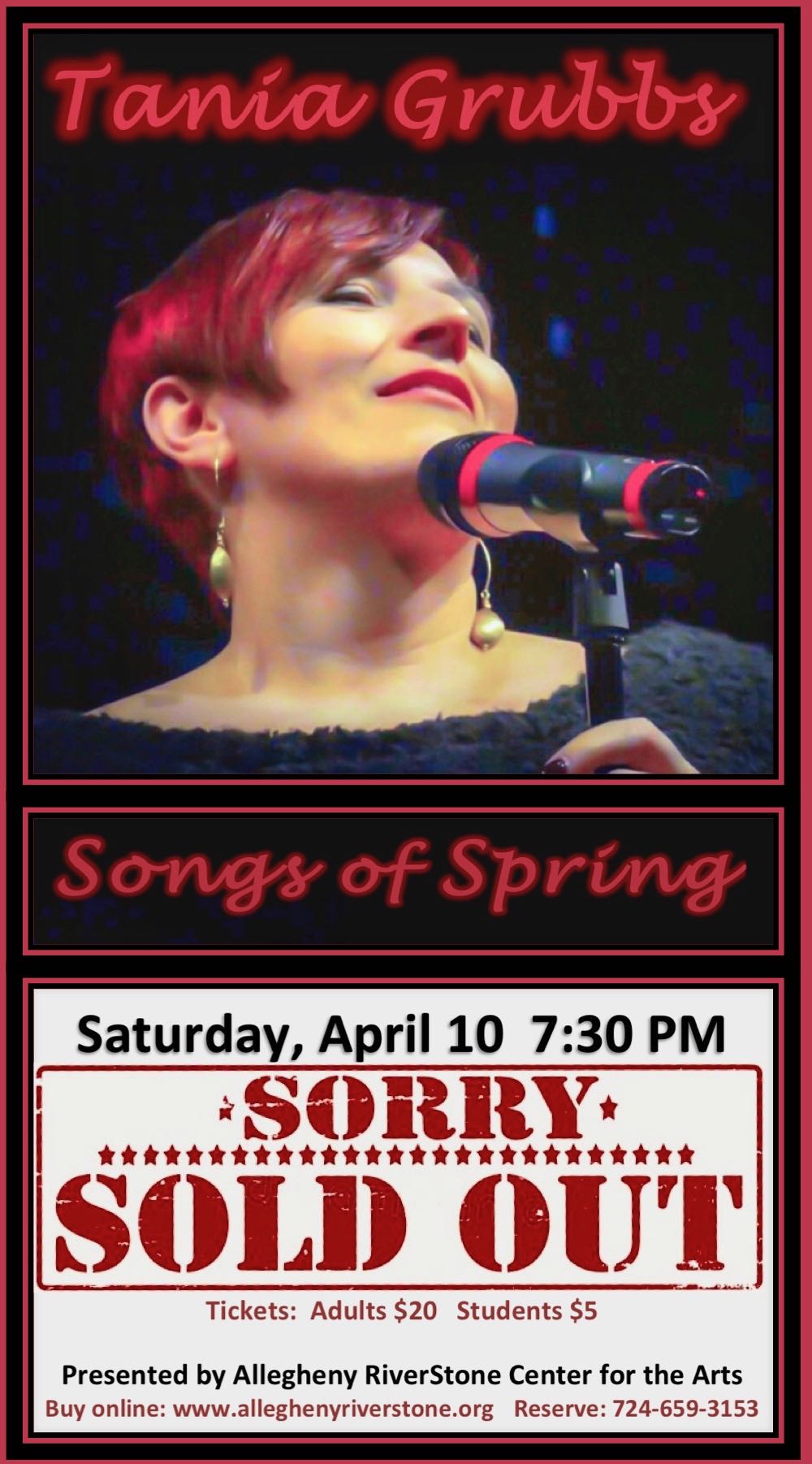 We regret that because of 50% capacity COVID seating
for entertainment in Pennsylvania, this concert is SOLD OUT.
SONGS OF SPRING:  A Journey of Hope, Renewal and Nature
"A true jazz vocal delight…" Chris Spector – Editor & Publisher Midwest Record
On Saturday, April 10 at 7:30 PM,  Allegheny RiverStone Center for the Arts welcomes back to the Lincoln Hall stage extraordinary vocalist TANIA GRUBBS in SONGS OF SPRING – A journey of hope, renewal and nature featuring songs from the American songbook and some of those on Tania's newest cd project "Live at Maureen's Jazz Cellar".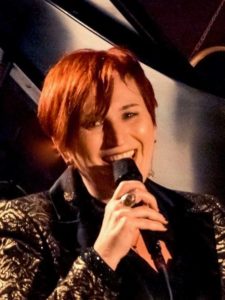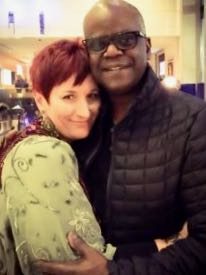 Tania will be joined by consummate jazz artists – Pittsburgh Symphony and jazz bassist, Tania's husband Jeff Grubbs, and jazz pianist, composer, and educator Dr. Alton Merrell, whose music is known to take listeners on spirit-filled excursions that deeply touch the soul.
Tania is a Pittsburgh jazz vocalist icon and has overseen Jazz at Andys (at the Fairmont Pittsburgh) for the last 10 years, a two-night per week series located in the heart of Downtown Pittsburgh.  During this time, she's won over thousands of new fans who appreciate her unique arrangements and the selection of unexpected songs performed in a new way, opening up jazz to many who didn't think it was "their thing."
Have a refreshing evening of hope filled songs of Spring – and a COVID-safe date night out, savoring Tania's gorgeous voice as she shares  jazz standards, ballads from the Great American Songbook and songs from her recent CD plus swinging improvisations and tasty instrumentals from two of Pittsburgh's premiere jazz musicians.
And who better to brings us out of our COVID isolation than Tania and Jeff – who all during the lock down continued to present concerts on their porch – for their neighbors and then live streaming on Facebook.  ARCA is honored to have them in Lincoln Hall to share their heart, generosity of spirit and exceptional artistry as we come out of our COVID lockdown.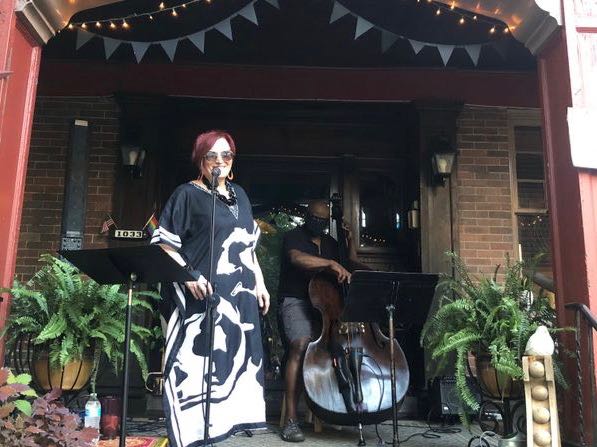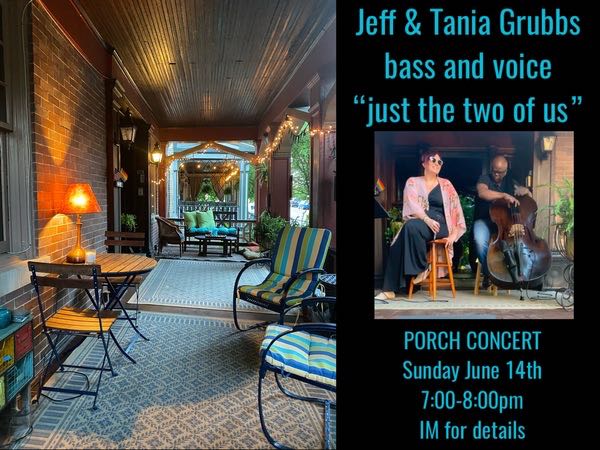 Compliant with Pennsylvania COVID Guidelines
ARCA is reopening after the recent November-December  COVID-19 shutdown in compliance with Pennsylvania COVID Guidelines. Please refrain from attending if you are ill.  Temperatures will be taken before entry. Masks are required for entrance and to be worn inside. Hand sanitizer will be available.
Seating is socially distanced to 50% occupancy – a total of 55 tickets.  Because seating is limited, reservations are recommended:  724-659-3153. Reservations for reserved seats in hall quadrants will be taken by phone. If socially distanced reservations have filled the 50% quota, tickets will not be available at the door. 
Families and groups will be seated together. Walk-ins are welcome only if socially distanced seating remains – cash or check at the door.  Tickets may be purchased online here.
Tickets are Adults $20 and Students $5.  Call to Reserve at 724-659-3153 and pay by cash or check at the door.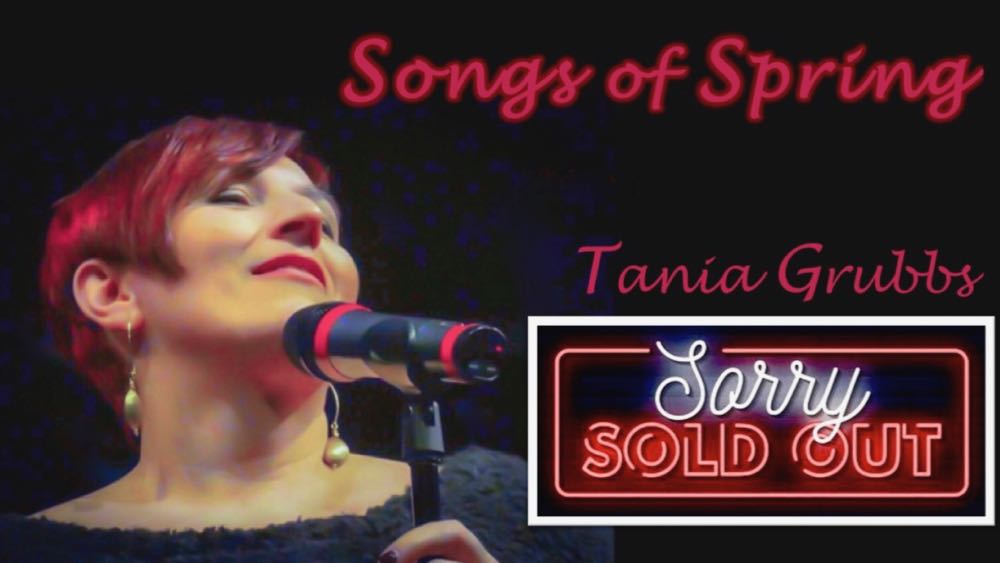 Songs from "Live at Maureen's Jazz Cellar"

When world-renowned trumpeter Sean Jones described Tania Grubbs, he said knowing her has been a joy, "not only because of her skill as an artist but because of her connection to humanity."  There probably couldn't be two more perfect words to describe not only Tania but her fascinating, beautiful music: joy and humanity. 
Reviews of her latest album, "Live at Maureen's Jazz Cellar" by the Tania Grubbs Quintet (released May 2020), have called her singing "effortless," cited her "expressive style," and "warm voice and honest emotion," and noted her "superb, great intonation and expression."  
This latest release truly embodies the heart and soul of Tania's work. Maureen's Jazz Cellar, located in Nyack, New York, is a special, magical venue. Owned by David Budway, and not just named for, but conceived in honor of his late sister, Maureen Budway, an gifted, accomplished and much-loved jazz vocalist. Tania had been friends and musical colleagues with Maureen and, over the years shared the stage and supported one another musically. Tania had played several gigs at the venue over the last few years. And each time, she'd have a conversation with David about how great the room felt, how intimate it is, and how the music just seemed perfect there. For a while David and his wife Brianne had been talking about starting a series of live recordings and approached Tania to undertake the inaugural recording in this soon-to-be series naturally she was honored.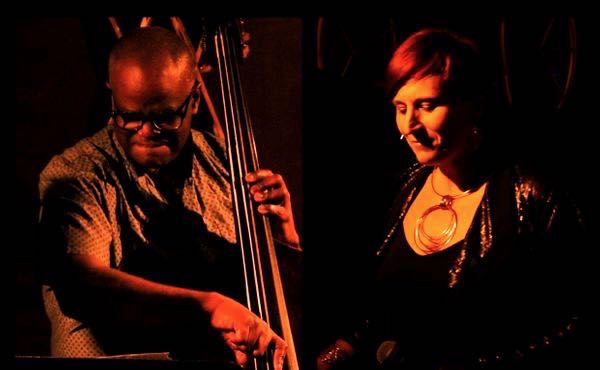 As she went about carefully selecting the songs for this project, Tania spent time thinking about the repertoire of music she'd been perfecting over the years.
In addition to several original compositions, the album features a lively rendition of "A Flower is a Lovesome Thing" by Pittsburgh's own Billy Strayhorn, a particularly memorable version of Neil Young's "Harvest Moon," and an unforgettable take on the unofficial Poet Laurette of Canada, Leonard Cohen's "Bird on a Wire" among several other pieces. What makes the album so successful and unique is that it's not just a cliché – in this case, there really is something for everyone here. One extraordinary selection on the album is a nod to Tania's love of poetry and literature is "Hope is a Thing With Feathers," borrowing the text from Emily Dickinson. 
ABOUT THE ARTISTS
TANIA GRUBBS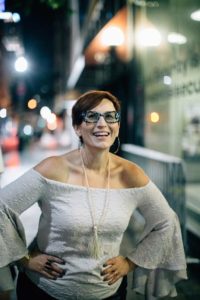 Tania has been singing as long as she can remember, in many different venues and genres. She is a graduate of Youngstown State University. While a student there, she gravitated toward singing and learning about jazz starting with the classic American Songbook. Tania focused on listening to recordings of every vocalist she could get her hands on, and whenever possible, she would sing at jazz sessions.
It was a little over 20 years ago at one of those jazz sessions, that she met her husband, bassist-Jeff Grubbs. Jeff's orchestral career landed the couple in Fort Lauderdale, Florida, where they lived for 5 years. While there, Tania sang in many jazz clubs and performed in numerous concert settings and theatre productions. Tania was a featured vocalist with the Florida Philharmonic Orchestra and a member of the Voices of the Boca Pops Orchestra for 3 years.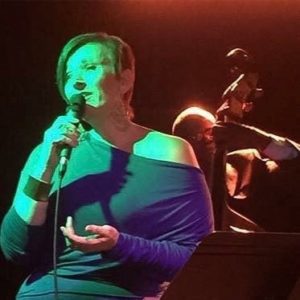 In 1996, Jeff won a position with the Pittsburgh Symphony Orchestra, so the family, now of 3, moved to Pittsburgh. Today, you will most likely hear Tania singing with her own jazz quartet, The Tania Grubbs Quartet, featuring Jeff on bass.  She is also a part of TRAVLIN' an exciting quintet of musicians who play soulful, beautiful, honest, accessible songs.
While in Pittsburgh, Tania has been a four-time recipient of the Ready for Life Grants, founded by the Heinz Foundation, working with young children through music and movement. She has also been a featured soloist with the Pittsburgh Symphony Orchestra, Youngstown Symphony Orchestra and has performed with the Civic Light Opera, Pittsburgh Cultural Trust JazzLive Series, Pittsburgh Jazz Society, Washington Jazz Wine & Jazz Festival, Westmoreland Jazz Society as well as Butler Jazz Society.
Tania remains active by touring nationally and conducts master classes for high schools and colleges. In 2019 she was featured as a guest soloist with the Boca Raton Philharmonic Symphonia. Tania is the Co-Music Director at the Fairmont Pittsburgh Hotel overseeing Jazz at Andys, and she is an advocate helping to cultivate jazz in Pittsburgh and beyond.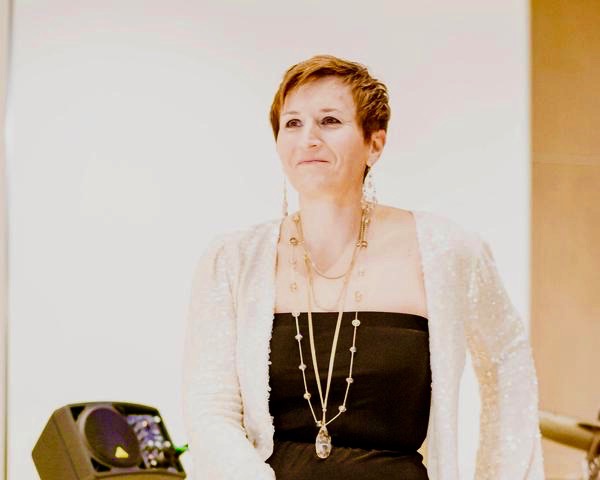 Throughout 2018 and 2019, Tania debuted of series of innovative concert experiences at the City of Asylum's Alphabet City, where she wrote and produced a series of six, 80-minute concerts, entitled the I AM Series.  She explains them as "mini-documentaries," which involved collaborations with numerous different artists throughout the Pittsburgh region and beyond.
Tania celebrated the release of her debut CD in 2014; "Lost in the Stars…"as a mother of three and a woman who has been given the privilege to revisit the thing she loves to do-sing; I feel that now more than ever I have something to sing about".  The release is still available for purchase or download.
Jeff and Tania are proud parents of three great kids, and they are honored to call Pittsburgh their home and to be part of its' rich musical legacy.
For more information visit:
http://taniagrubbs.com
https://mobile.twitter.com/oftising
Facebook Tania Grubbs
Lost in the Stars by Tania Grubbshttps://itun.es/us/cIT41
Join the Tania Grubbs Pandora Channel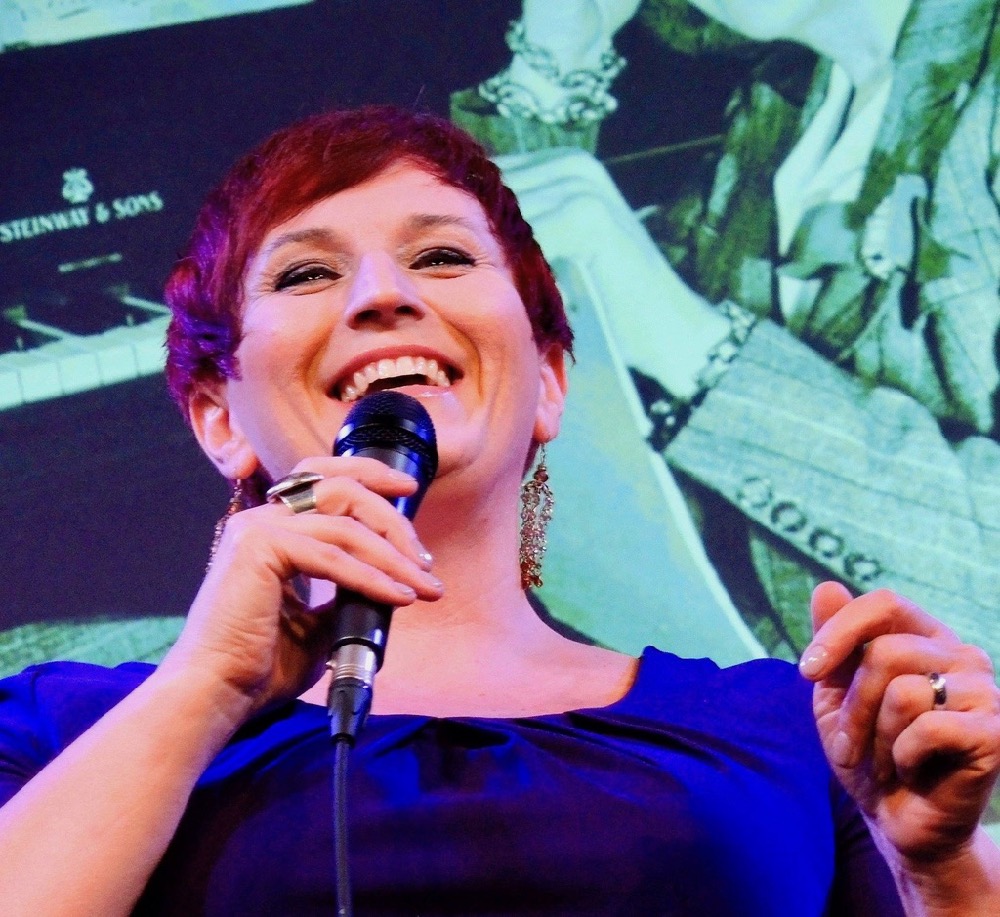 JEFFREY GRUBBS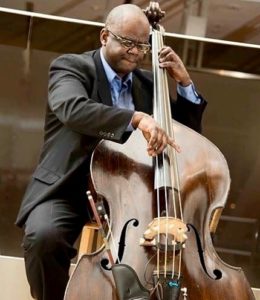 Jeff Grubbs, a native of Cleveland, Ohio, is highly sought out after jazz bassist as well as a world renowned classical bassist who is celebrating his 22nd season as a member of the Grammy award winning Pittsburgh Symphony Orchestra. He received his musical training at Youngstown State University, The Cleveland Institute of Music and the University of Southern California.
In 1986, Jeff won one of Downbeat Magazine's "Dee Bee" awards for Best Collegiate Bass Soloist, and has since performed in the local jazz scenes of Cleveland, Los Angeles, Atlanta, Miami and Pittsburgh.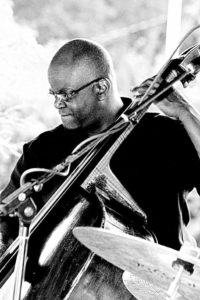 Jeff has appeared with a number of internationally recognized jazz artists including Nat Adderly, Mose Allison, Terrence Blanchard, Kenny Burrell, Donald Byrd, Kurt Elling, Roger Humphries, Tamir Hindelman, Ramsey Lewis, Joe Lovano, Ellis Marsalis, Chris Potter, Diane Schur, Lonnie Smith, Ira Sullivan, Billy Taylor and Joe Williams.
Jeffrey has taught Double Bass at Indiana University of Pennsylvania, Carnegie Mellon University, Florida International University, Clark-Atlanta University, the University of Pittsburgh, the Brevard Music School, Slippery Rock University and as Associate Professor of Jazz Double Bass at the University of Illinois at Urbana/ Champaign.
Dr. Alton Merrell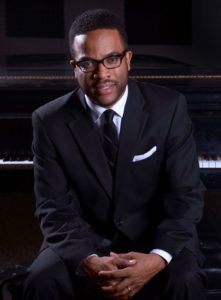 Dr. Alton Merrell is a world class pianist, composer, and educator based in Pittsburgh, Pennsylvania. His musical artistry is a unique blend of lyrical melodies, rich harmonies, and fluid technique that spans multiple music genres including jazz, gospel, classical, pop, and rhythm and blues. His music is known to take listeners on spirit-filled excursions that deeply touch the soul.  
Currently, Dr. Merrell leads his own instrumental jazz group, "The Alton Merrell Quartet," as well as his own gospel jazz vocal group "Dr. Alton Merrell & Impact." In both groups, Dr. Merrell incorporates diverse musical styles in the repertoire to minister love to people worldwide. 
Dr. Merrell has been blessed to minister with Gospel / Christian artists Kim Burrell, Martha Munizzi, David and Nicole Binon, Donnie McClurkin, Darwin Hobbs, Alvin Slaughter, Maurette Brown Clark, Dorothy Norwood, Israel Houghton, LaShunn Pace, Morris Chapman, Parkes Stewart, and the late Rev. Timothy Wright. He has also been seen several times on the nationally televised Bobby Jones Gospel Show. Dr. Merrell has also performed with jazz artists: Benny Golson, Delfeayo Marsalis, Hubert Laws, Dee Dee Bridgewater, Christian McBride, Jeff "Tain" Watts, Curtis Fuller, Jimmy Owens, Jimmy Heath, Slide Hampton, Rufus Reed, Sean Jones, and Roger Humphries.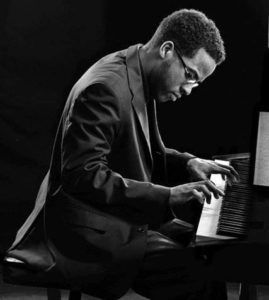 He is a current member of the Pittsburgh Jazz Orchestra and has also performed with, the Pittsburgh Symphony Orchestra, Cleveland Jazz Orchestra, Cleveland State Jazz Heritage Orchestra, Pittsburgh Concert Chorale, YSU All-Star Alumni Jazz Ensemble, Warren Philharmonic Orchestra, and the OMEA Intercollegiate All-Star Jazz Ensemble.
From Youngstown State University, Alton earned a Bachelor of Music in Music Education and Classical Piano performance, graduating Cum Laude, and a Master of Music in Jazz Piano performance. From the University of  Pittsburgh, Dr. Merrell received his Ph.D. in Jazz Studies with a research focus on jazz piano performance and pedagogy.  Dr. Merrell has taught students all over the world, and continues to train music students at his school Minstrel School. (www.minstrelschool.com)
Dr. Merrell is happily married to Geida Merrell and they are the proud parents of two beautiful children, Jaden and Zion Merrell.