Max Schang
Acoustic Guitar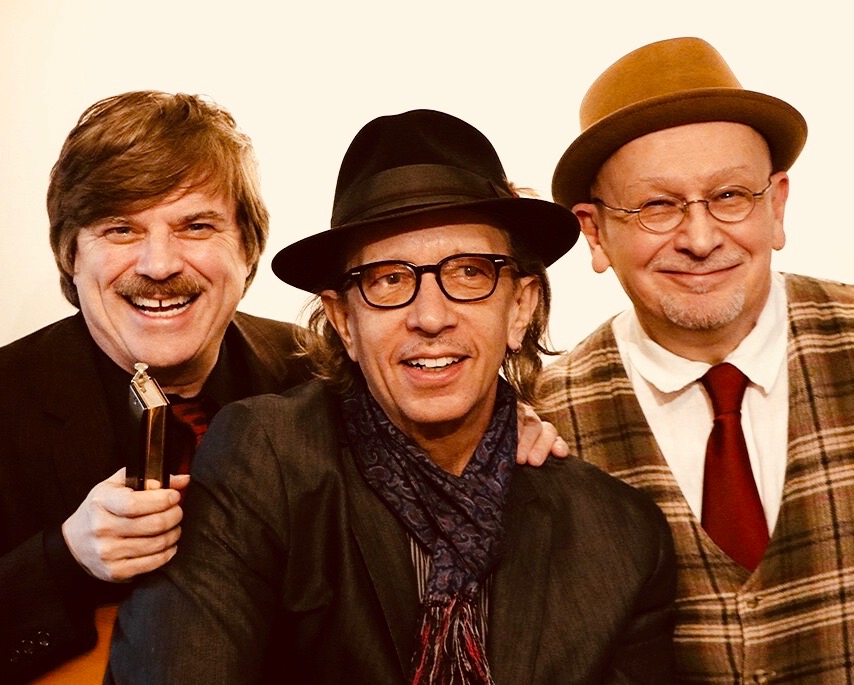 Enjoy a "double play" as electric and acoustic guitarist MAX SCHANG brings his two bands to Lincoln Hall on Saturday, October 3 at 7:30 PM.   SWEET ATMOSPHERE will perform gypsy jazz in the style of Django Reinhardt with Clint Hoover on harmonica and Jim Spears on bass – and in the second set TRIO OF BLUES – joined by Steve McMurray on drums – will wail with some Chicago blues, boogie and rock – as well as some originals and other favorites.
ARCA is reopening after the COVID-19 shutdown in compliance with the Pennsylvania Green Guidelines. Please refrain from attending if you are ill.  Patrons will be asked to sign a waiver upon entrance. Temperatures will be taken before entry. Masks are required for entrance and to be worn inside. Hand sanitizer will be available.
Seating is socially distanced to 50% occupancy – a total of 55 tickets.  Because seating is limited, reservations are recommended:  724-659-3153. Reservations for reserved seats in hall quadrants will be taken by phone. If socially distanced reservations have filled the 50% quota, tickets will not be available at the door. 
Families and groups will be seated together. Walk-ins are welcome only if socially distanced seating remains – cash or check at the door.  Tickets may be purchased online here.  Tickets are Adults $20, Students $5.  Call to Reserve at 724-659-3153 and pay by cash or check at the door.
ARCA is grateful to Linda and Michael Bradley for their generous sponsorship of Max Schang's Sweet Atmosphere and Trio of Blues concert.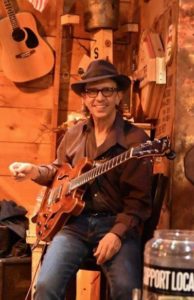 Max Schang's blues have been with him 'all these years' – his first recorded blues album. A devout student of the guitar at the age 8, learning music notation as well as ear playing, beginning a testament to his ability with blues and other styles. The blues are spiritual and sensual. They represent the place where the soul and body converge and document the journey. This path has taken Max through many musical transformations including classical guitar, jazz, funk, as well as various styles of American blues and now –  gypsy-jazz.  Listen to Max's music on reverberation.com here.
Enjoy a sublimely subtle first half serenaded by SWEET ATMOSPHERE and its gypsy jazz with Parisian flare – and have a foot stomping good time with the TRIO OF BLUES – getting down with the blues-as-the-blues-should-be with MAX SCHANG on guitar, CLINT HOOVER on harmonica, JIM SPEARS on bass and STEVE MCMURRAY on drums.
Adults $20, Students $5  Call to reserve: 724-659-3153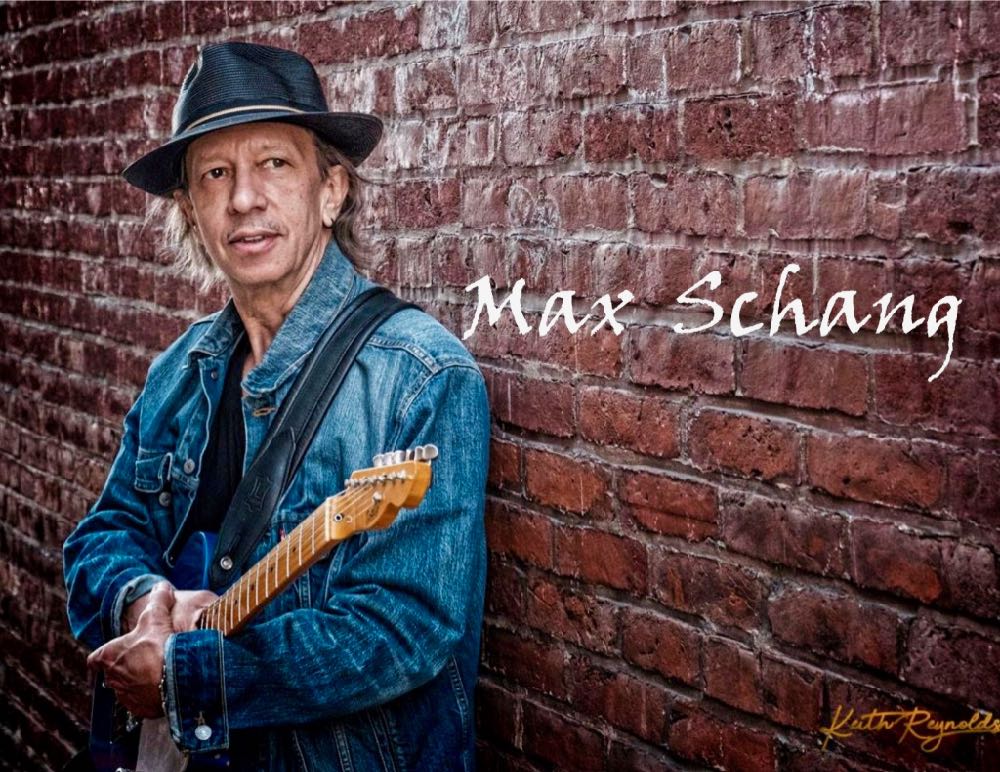 SWEET ATMOSPHERE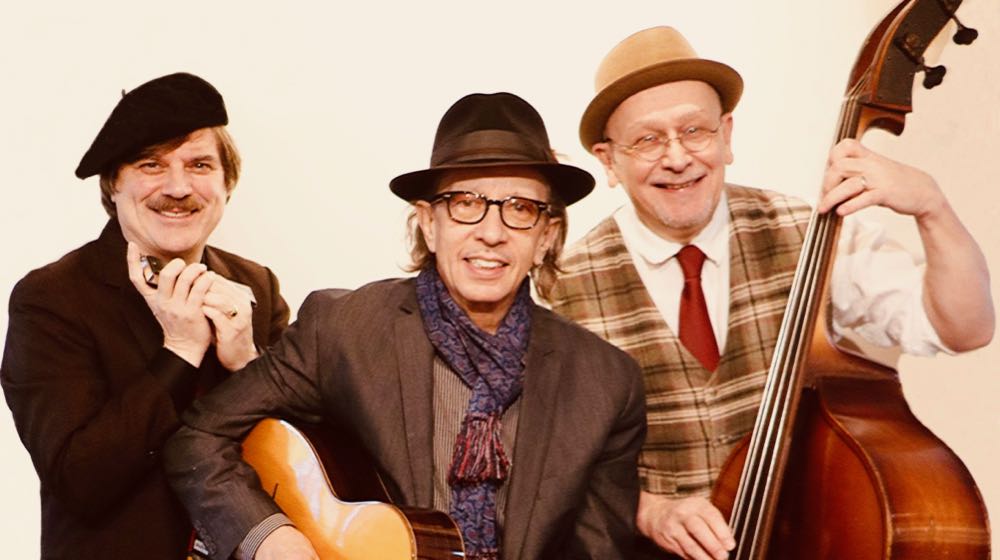 When Bluesman Max Schang met Clint Hoover at a recording session in 2018, he knew he found a kindred spirit when Clint launched into Swing 42, by Django Reinhardt, on his harmonica.
Max always had a great love for Django's music, travelling many times to Paris, which ultimately led to the recording of his 'Time Away' CD, where he played both rhythm and lead.
The two of them parted ways, saying "we definitely should get together again and play this music more often". This idea stuck and when Jim Spears, who regularly plays bass with Max Schang's Trio of Blues, heard about this project, he was immediately on board and dusted off his upright bass.
The three regularly got together to rehearse at Jim's house, to the delight of his wife, Holly, who knew right away that they were on to something very special.
The name 'Sweet Atmosphere' is a nod to Django Reinhardt's 'Douce Ambiance' but the Trio will not just play Django Reinhardt songs but a broad variety of European swing style music and it is time to share this wonderful genre with a broader audience – we guarantee it will make you smile!
TRIO OF BLUES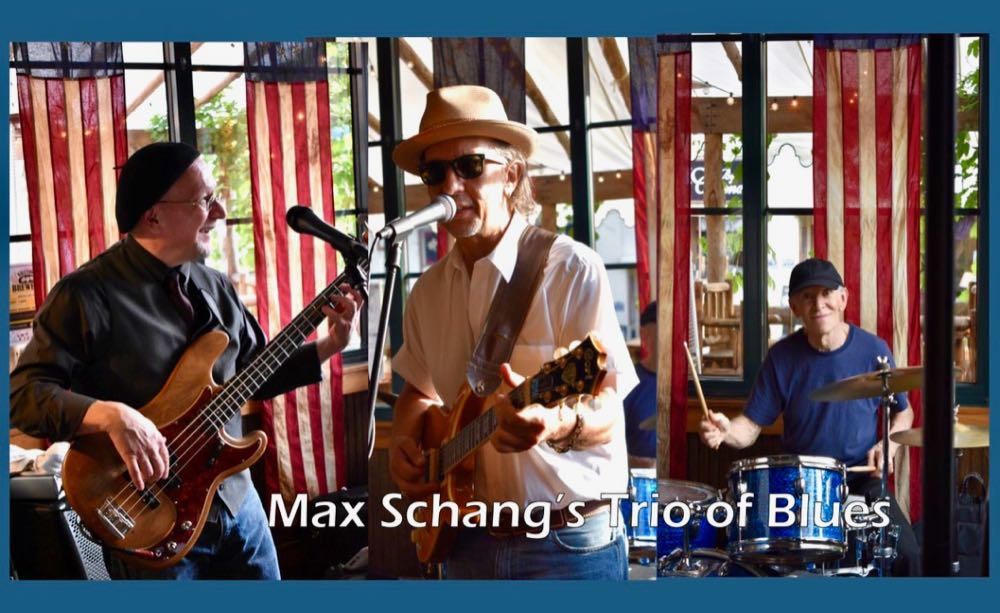 Known and seasoned Valley artist, Max Schang, with his full band playing blues, boogie, and rock
Playing electric & acoustic guitar for 40+ years – The Blues & Beyond. Experienced touring musician. His band 'Trio of Blues' is well known in the region.
Bluesman, Max Schang, who got invited twice by the great, late Chicago legend Eddie Shaw (Howlin Wolf's former bandleader) to tour Europe with Wolf Gang, and played the Chicago Blues Festival several times, will bring his own band, the fabulous Trio of Blues, back to Wanango Country Club!
Together with Jim Spears on bass, and the energetic and versatile Steve McMurray on drums, Max will play some hot Chicago Blues, some originals, and other favorites. With his endless bag of songs to draw from, you'll never know what he will pull out next, but it will make you want to dance!
About The Artists
Max Schang (acoustic and electric guitar)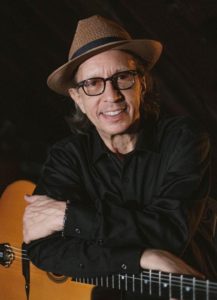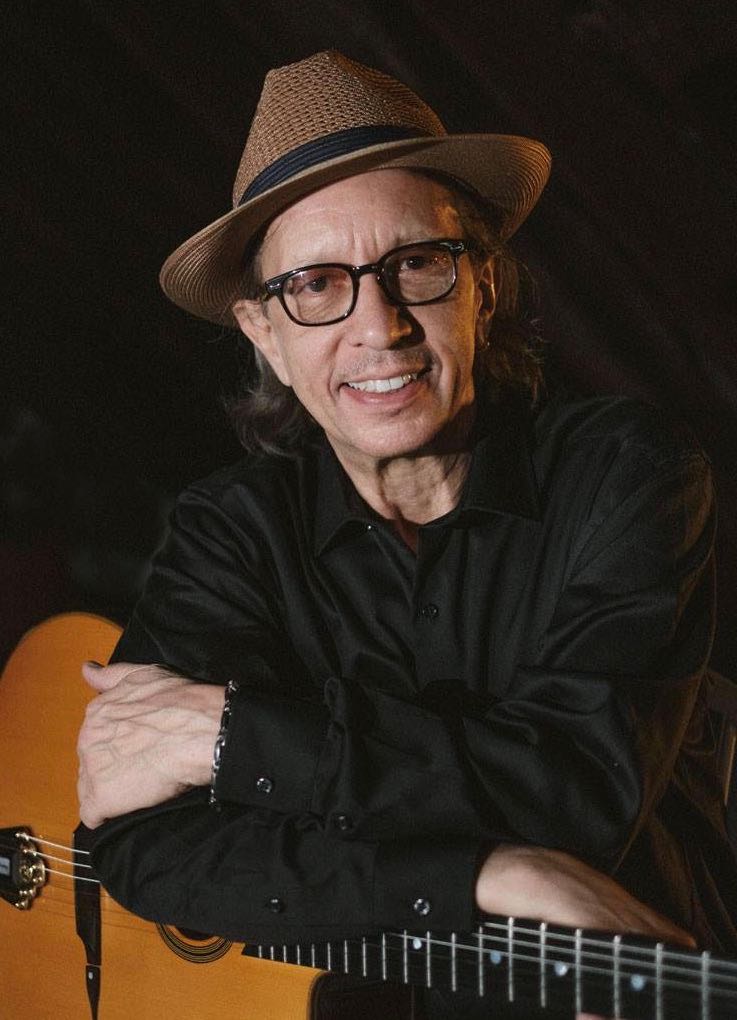 When a very young Max Schang traded the accordion for guitar, he found his lifelong companion.
His study of classical guitar brought him to Cleveland and Spain before forming his own band. After a brief stint playing in Atlantic City, he came back to the area to form a new band who played everything from Jazz, Blues and Rock.
As a booking agent and promotor for the Seafood Express, he brought the best blues acts to Sharon, Pa, and got to share the stage with Lefty Dizz, Jimmy Thackery, Carey Bell, Louisiana Red – to name just a few. He got to know Eddie Shaw & his Wolf Gang (Howlin Wolf's former bandleader) and was invited to play the Chicago Blues Fest with him and to tour Europe – twice. His first Blues CD was released in 1998 and got very good reviews, among them the Blues Review Magazine.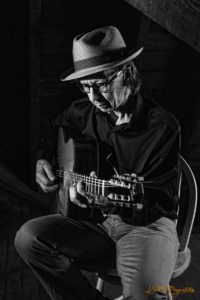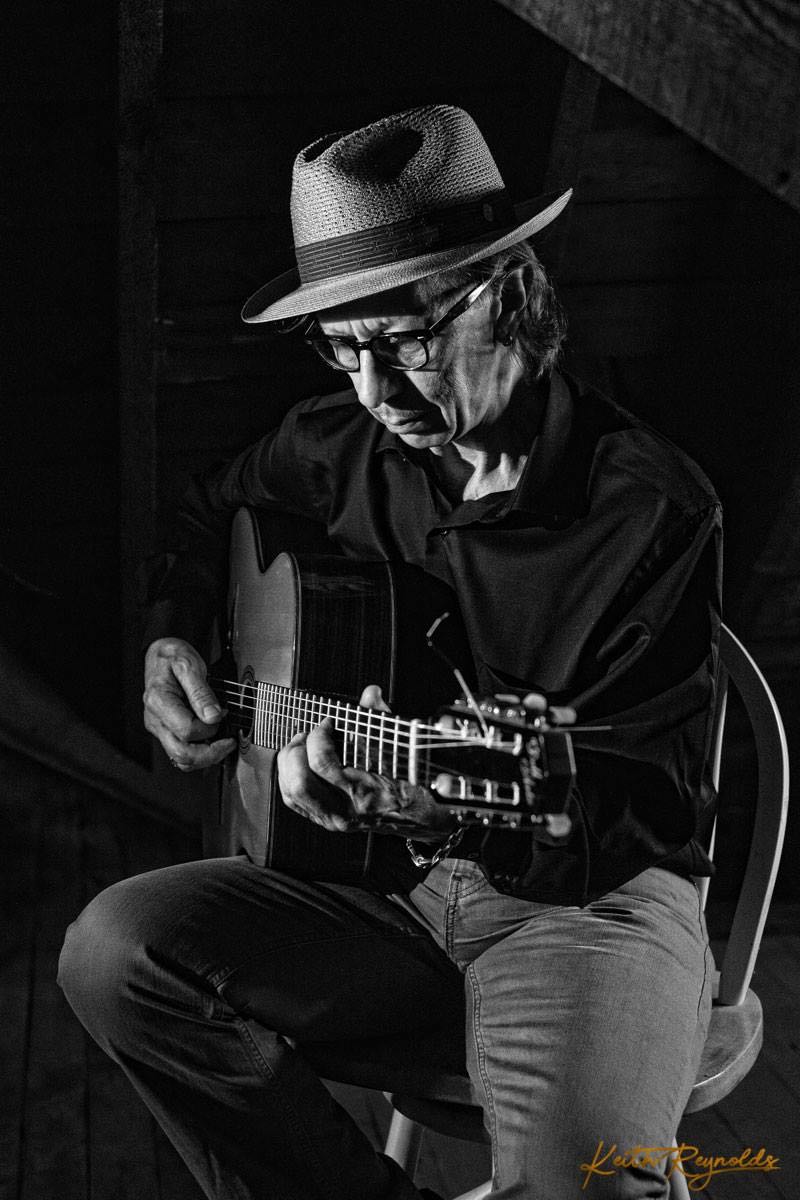 In 2002 Max went to Paris to connect with his other love – the music of Django Reinhardt and the local Gypsy Jazz scene. This inspiration led to his 'Time Away' CD, a Gypsy Jazz album with several original songs.
Despite a full gig calendar, he has continued to teach guitar and while he has students of all abilities, many came to him to get the last polish before applying to a music college. His latest CD 'Backup Again' did very well with airplay and hit Roots Music Report at #1 several times.
Max Schang's seemingly endless bag of songs to draw from makes every evening completely different and fun – you'll never know what style he'll pull out next -Blues, Jazz Standards and Gypsy Jazz or your favorite Beatles tune. But it all will leave you smiling and your toes tapping.
Clint Hoover (chromatic & diatonic harmonica)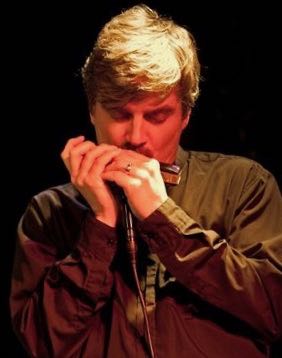 Clint hails from Minneapolis, MN where he was full time professional musician and teacher for decades.
A rare breed of musician, Clint mastered both the chromatic and diatonic harmonica. From modern jazz to pre-war blues, Clint has delved deep into the musical possibilities of the harmonica and has lent his talents to movies, commercials, TV, radio, theater, instruction books and countless CD projects.
Clint's own albums received rave reviews internationally. With his reputation for musical flexibility, he became a sought after studio session player in MN. In NYC, he attended the Parsons/New School Jazz and Contemporary Music Program and studied with classical harmonica virtuoso Robert Bonfiglio. Clint's work has earned him a place in the Encyclopedia of the Harmonica.
Steve McMurray (Drums & Percussions)
Steve is one of the top and most versatile drummers in the greater Pittsburgh area, with the ability to play almost any style. And while he gets hired to play with different bands and as a studio musician (his most recent engagement was for the new album from East & West) he is playing with Max Schang since 1998, providing the driving force for his Trio of Blues.
Steve played for the US Army Band and is a passionate collector and restorer of vintage drum sets.
Jim Spears (electric & upright bass & backup vocals)
Jim Spears is from Western Pennsylvania by way of Los Angeles, California.  He's performed with a mix of national and local blues/soul/rock/Americana artists like the Vince Agwada Band, Sweaty Betty Blues Band, Christopher Mark Jones, B.E. Taylor Group, Stevee Wellons Band, the Midnight Express Band, the Blues Women of Pittsburgh,  Joe Grushecky & The Houserockers, and 8th Street Rox. Jim knows Max Schang for many years and is holding down the bass for his Trio of Blues on numerous gigs throughout the year and dusted off his upright bass when he, Max and Clint founded Sweet Atmosphere.