TAKE3 has a "flair for the wild and unexpected" and "brings the refinement of a
rigorous classical music background and infuses it with rock-star charisma."
The genre-smashing, virtuosic-crossover trio with a flair for the wild and unexpected that describes their music as "where Bach and Bieber collide" – TAKE3 will bring to Lincoln Hall on Saturday night, October 8, at 7:30 PM on the eve of The Foxburg Fall Festival the refinement of a rigorous classical music background infused with rock-star charisma.
TAKE3 makes it their mission to impart their love, passion and joy in music making to all who hear them, using their artistic ability as conduit for storytelling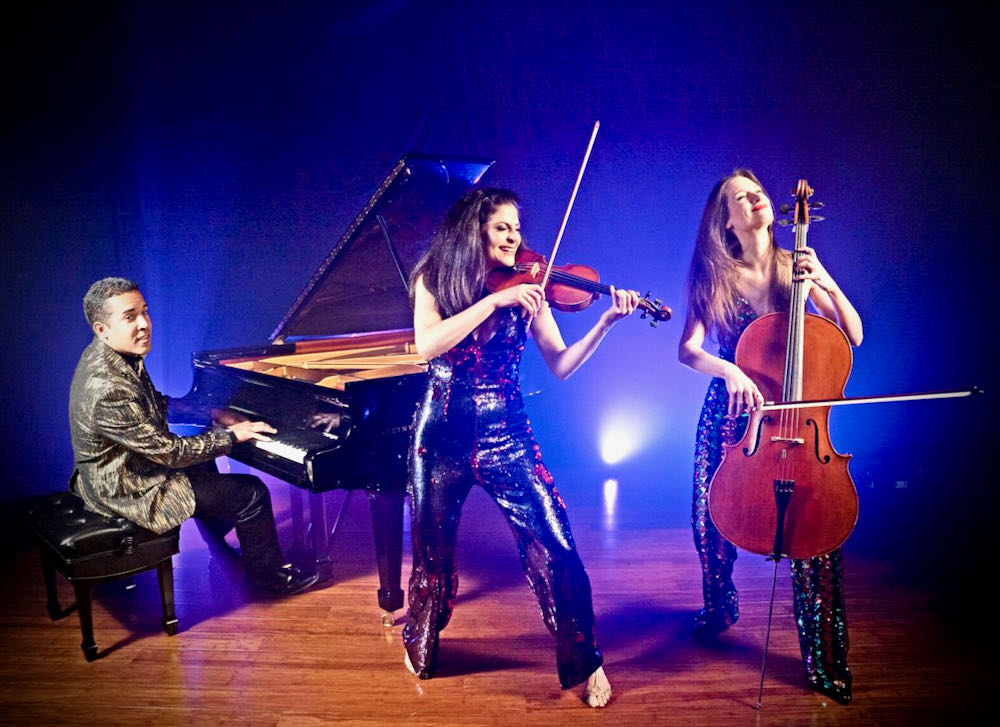 The busy and widely-traveled group on the touring circuit, TAKE3 is visiting Performing Arts Centers and performing with orchestras in most of the 50 states this season. ARCA is proud to be welcoming them to Foxburg to perform for ARCA's enthusiastic classical and popular music audiences.
Known for its infectious and down-to-earth personalities on stage, the trio performs their arrangements of top pop hits, Americana, Oldies and everything in between including classical favorites with virtuosic instrumental cross-genre "chops".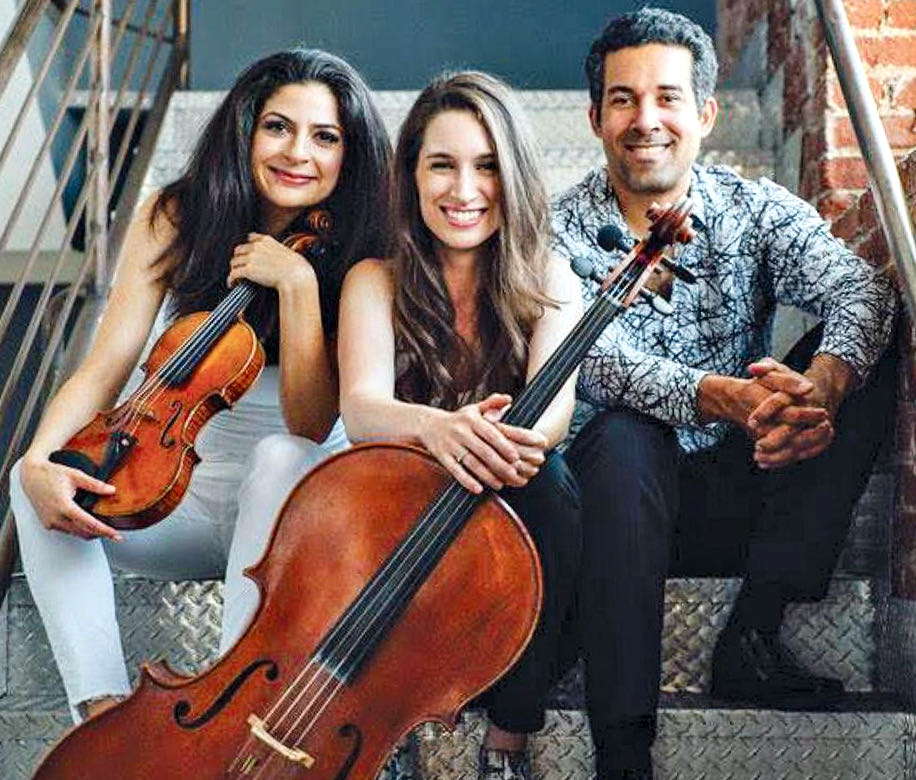 TAKE3 conveys an empowering message of joy and connection through music in high-energy performance of works ranging from the Beatles' Yesterday and Leonard Cohen's Hallelujah to Game of Thrones, Pirates of the Caribbean, Amazing Grace and Stand by Me.  
No strangers to the stage as individuals, they have made an impact on the music scene as soloists, touring the world with Yanni, recording tracks for film and television and as soloists in front of Symphony Orchestras across the country.  The original music of TAKE3 can be heard throughout Netflix's popular series "The Witcher" and on the Sony Witcher soundtrack.
Post-COVID, open theatre style seating has returned to 100% capacity.  There is no mask requirement. Please refrain from attending if you are ill or if you have been exposed to anyone with COVID.
Tickets are $25 for Adults, $20 for ARCA Members and $5 for Students.   Buy online here or call to reserve:  724-659-3153 Cash or check at the door.
Before or after the concert visit the Red Brick Gallery and Gift Shop to view the Cooperative Members' Holiday Show and perhaps find an early holiday gift for that special person on your list.

And come early to enjoy lunch in The Allegheny Grille or Foxburg Pizza, shopping at Foxburg Wine Cellars, or having a coffee and chocolate dessert at Divani Chocolates.


ARIVE EARLY & EXPLORE FOXBURG!

Plan to Make a Day of it in beautiful Foxburg!  
Stop by the Red Brick Gallery and Gift Shop to shop for that special gift from the first floor offerings of talented Cooperative Artists from the region and view the special exhibit in the upstairs gallery.
Enjoy a walk along the Allegheny River trail or rent bicycles with Foxburg Tours in the morning or early afternoon!  Have lunch at the Allegheny Grille with seating overlooking the Allegheny River, or for more casual fare, at Foxburg Pizza with salads, sandwiches and pizza.  Save time to enjoy wine tasting at Foxburg Wine Cellars and savor a gourmet coffee and hand made chocolate at Divani Chocolatier and Barrista.  Or spend the night in Foxburg in the lovely Foxburg Inn or up the river at Emlenton's bed and breakfast,  The Barnard House.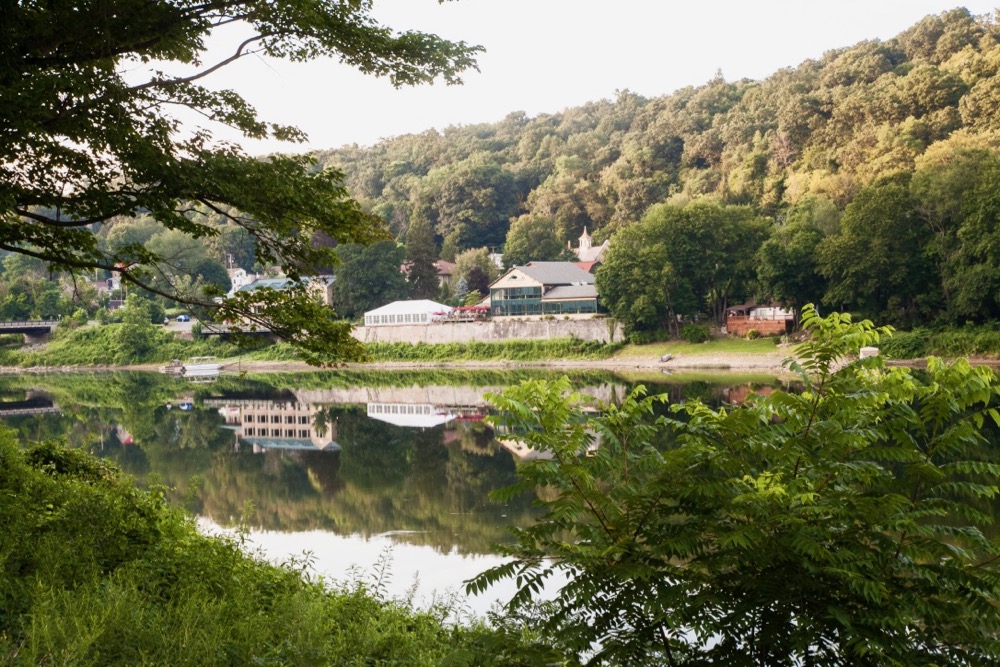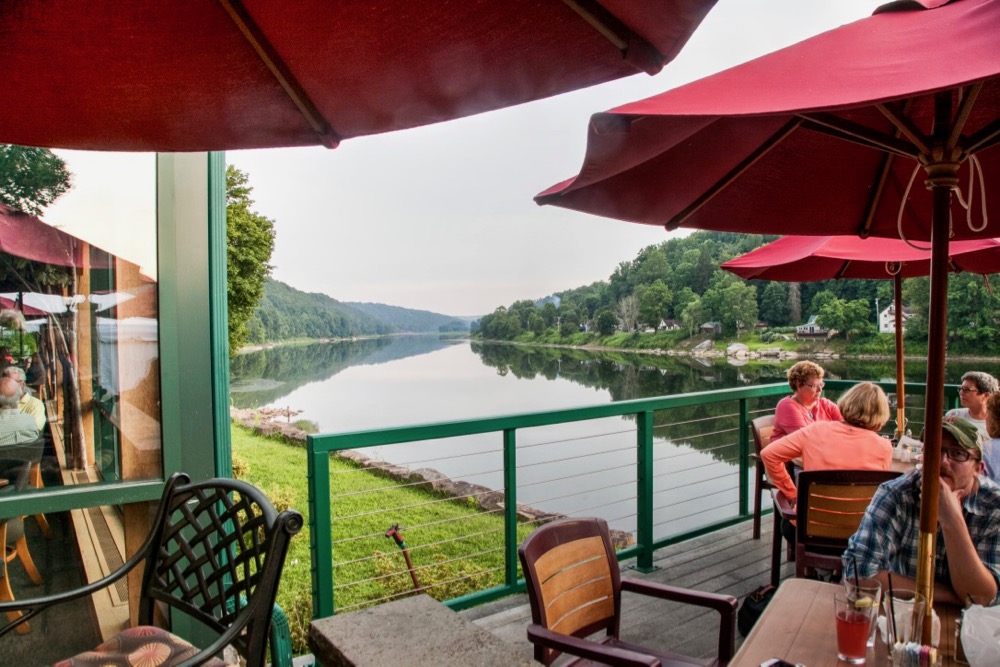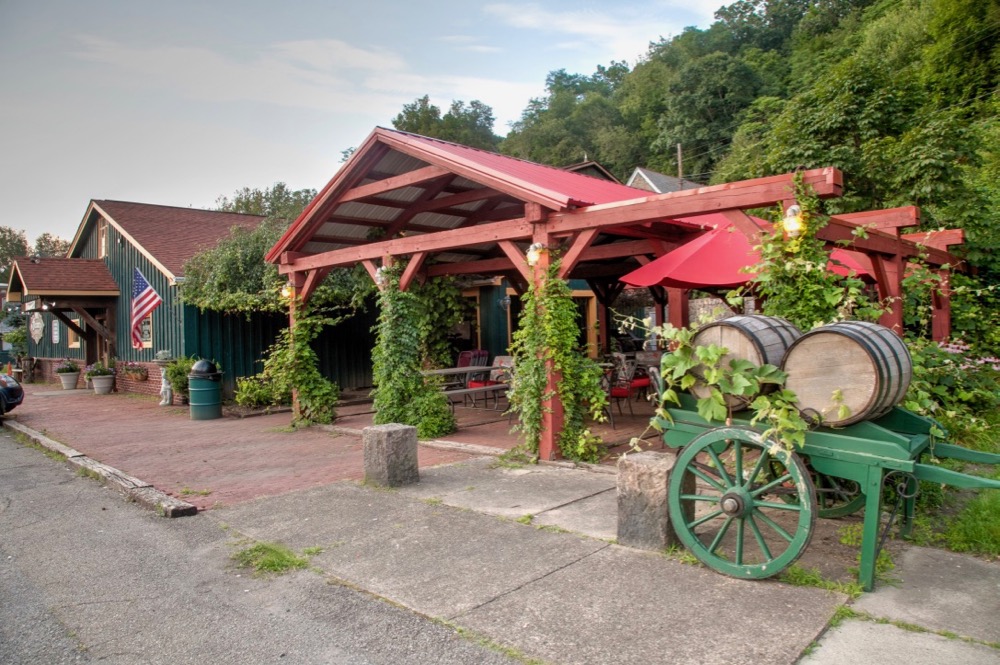 ABOUT THE ARTISTS
Lindsay Deutsch, Violin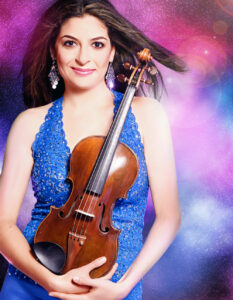 With her limitless enthusiasm and vast gifts as a performer and entertainer, American violinist, LINDSAY DEUTSCH, is a charismatic and captivating presence on today's music scene. She has thrilled audiences world-wide with her passion for music and brilliant display of technique and musicianship.
Lindsay Deutsch is presently touring as a solo violinist with Yanni having just finished up tours with him throughout North America, Saudi Arabia, Uzbekistan, and Abu Dhabi. Future tours will include Indonesia, China and more.
Maestro Jung-Ho Pak, conductor and artistic director of the Cape Symphony Orchestra, says of Lindsay, "A conductor dreams about finding a soloist who understands the essential responsibility of helping change a large community's view of classical music. In a time when every concert has to be unforgettable and a game changer, Lindsay can make that happen every time."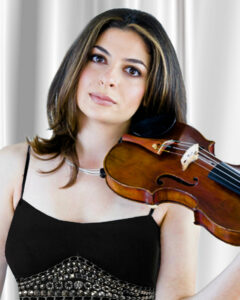 Deutsch frequently appears as guest soloist with American and Canadian symphonies. Her performance of Astor Piazzolla "Four Seasons of Buenos Aires" with the Los Angeles Chamber Orchestra, conducted by Jeffrey Kahane, was selected for NPR's Symphony Cast Program. Her movie credits include playing the solo violin sound track for the movie, "The Good Shepherd" starring Robert De Niro.
Ms. Deutsch received her education from the Colburn Conservatory in Los Angeles, where she studied under Robert Lipsett. Lindsay Deutsch plays on an 1845 Jean-Baptiste Vuillaume violin. 
Jason Stoll, Pianist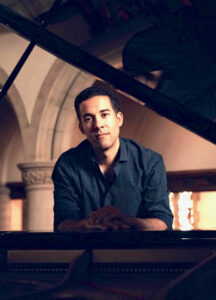 Artistic Statement:  "Whether I'm performing Bach, Chopin, Gershwin, or any great composer, my mission as a pianist is to instill inspiration and imagination in all of my audiences. When I perform, I feel like the piano and I are one entity, making my connection with the public even more deeply profound. Performing to me is such an exciting and spiritual experience, and I'm humbly grateful to use the medium of the piano to communicate the language of music to everyone."
Southern Californian pianist, JASON STOLL, has garnered many praises and awards for his performances throughout his career thus far.
Mr. Stoll has also competed internationally and was named a semi-finalist in the 2015 Dublin International Piano Competition and Finalist in the 2013 American Paderewski Piano Competition.
Over the years, Mr. Stoll has been both participant and performer at several notable summer music festivals including the Aspen Music Festival, and Pianofest in the Hamptons. While in residence at these festivals, Mr. Stoll has had the privilege of working closely with faculty from many prestigious conservatories and universities.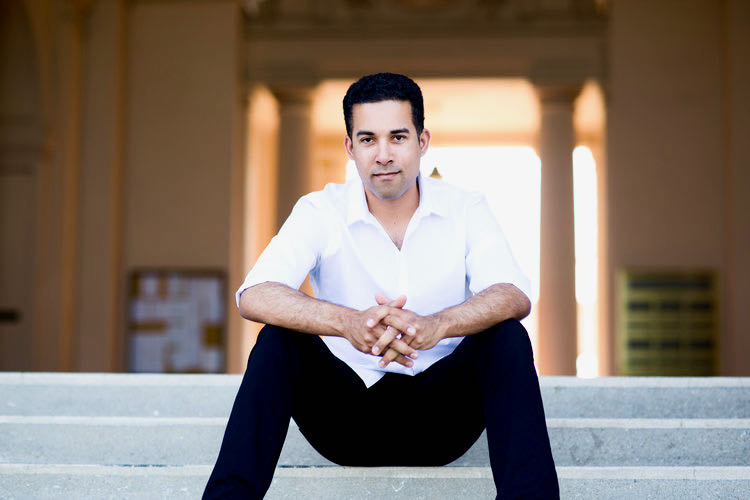 Mr. Stoll holds degrees from the Juilliard School and the Glenn Gould School of the Royal Conservatory of Music in Toronto. His principal teachers included John Roscigno, Dmitry Rachmanov, Matti Raekallio, Jerome Lowenthal, John Perry, and David Louie.
Mikala Schmitz, Cello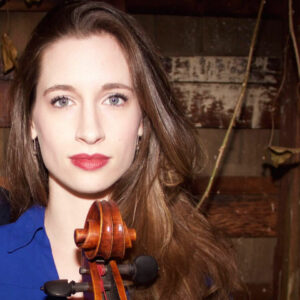 Hailed by San Francisco's Civic Center for her "…professional and highest caliber of playing," Los Angeles-based cellist Mikala Schmitz is an avid performer of many different styles of cello playing. Ms. Schmitz often finds herself crossing over into a variety of musical genres. From jazz and electronic to classical and baroque, Mikala continues to find new and fascinating collaborative avenues.
Mikala's work with the English rock group The Last Shadow Puppets took her all over Europe, and you can hear her on their EP Dream Synopsis.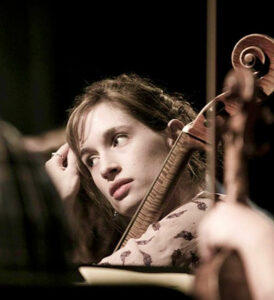 You can also hear Mikala on television shows such as Netflix's Chef's Table and HBO's The Brink . Ms. Schmitz will resume her award-winning tenure with Tim Robbins's acting troupe, The Actors' Gang, on a national tour of their production of The New Colossus , an original one-act play written and directed by Tim Robbins and members of the cast, with original music by Ms. Schmitz and David Robbins.
Ms. Schmitz holds a B.M. degree from Oberlin College Conservatory, where she studied cello with Darrett Adkins. Mikala also holds a M.M. degree from the Cleveland Institute of Music, where she studied with The Cleveland Orchestra's assistant principal cellist.