ROGER HUMPHRIES, SR.
Drums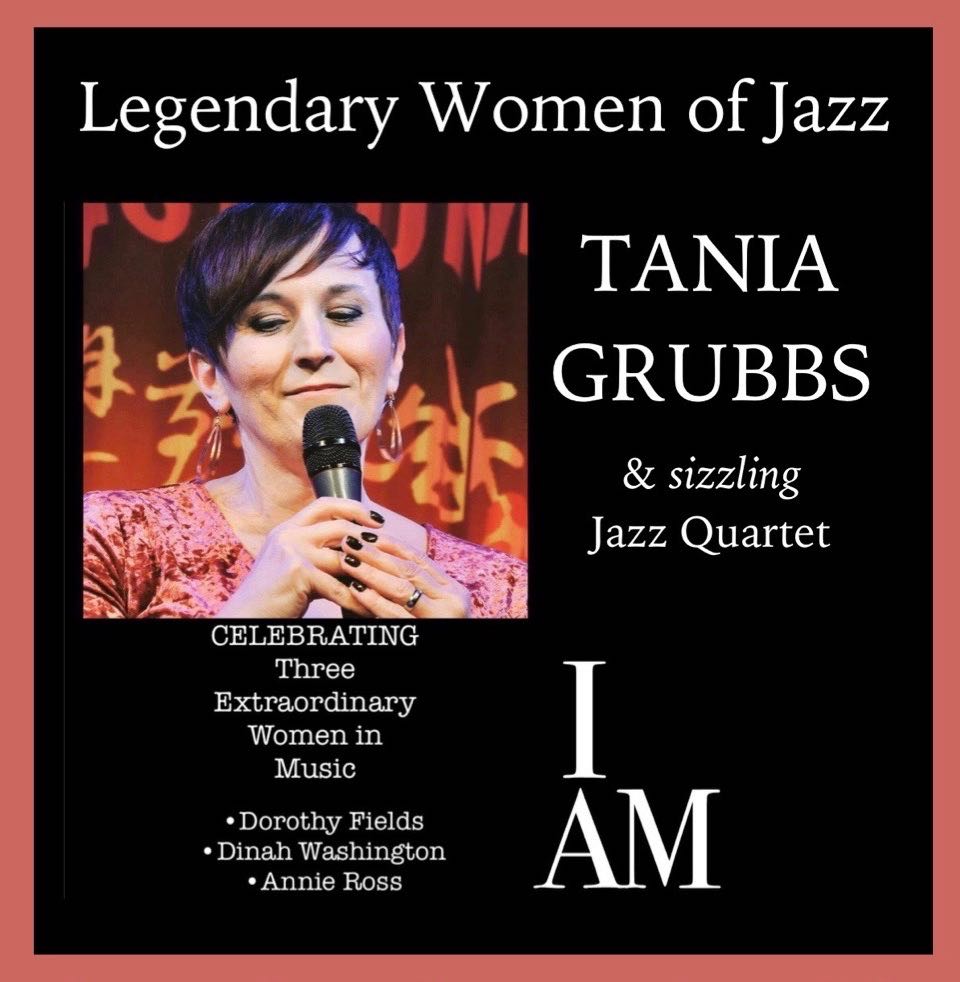 Allegheny RiverStone Center for the Arts is proud to welcome back to the Lincoln Hall stage extraordinary vocalist TANIA GRUBBS in I AM: LEGENDARY WOMEN OF JAZZ on Saturday, September 22 at 7:30 PM.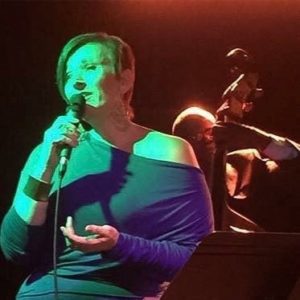 Slip back in time as Tania Grubbs takes us on a journey of song into the heart and soul of three female jazz legends – singer/pianist DINAH WASHINGTON, librettist and lyricist DOROTHY FIELDS and singer/lyricist ANNIE ROSS of Lambert, Hendricks & Ross.
Tania will be joined by a swinging, sizzling jazz quartet including her husband Jeff Grubbs, Pittsburgh Symphony member and jazz bassist extraordinaire, ARCA favorite saxophonist Mike Tomaro, jazz guitarist Eric Suseoff and drummer Roger Humphries, Sr.
Make it an early Autumn night out, savoring Tania's gorgeous voice as she shares the glorious songs of three female jazz icons as well as the tasty instrumental music of some of Pittsburgh's premiere jazz musicians – and if the spirit moves you, enjoying a dance at the back of Lincoln Hall.  Beer and Wine will be available by donation.
Tickets:  Adults $20, Students $5    Buy online here or call to reserve:  724-659-3153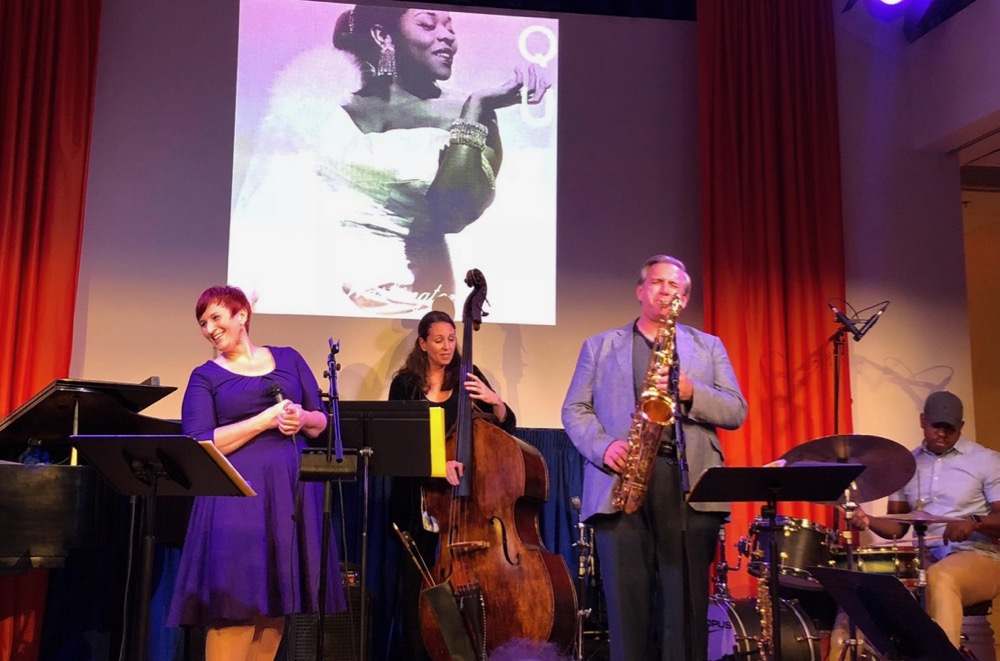 Tania's Legendary Women of Jazz is a Foxburg reprise of the successful I AM vol1 which debuted in May of 2018 at Alphabet City, City of Asylum in Pittsburgh, PA. It is a celebration and exploration with visual aides, rare audio and video footage of three extraordinary women, their songs and their contributions to the music world.
Lyricist and librettist Dorothy Fields who is one of the most successful woman writers in ASCAP history, her writing spans over 4 decades and she has written lyrics for over 400 songs such as "Sunny side of the Street", "I Can't Give You Anything But Love", "I'm In The Mood For Love". The concert will also celebrate, vocalist, pianist "Queen" Dinah Washington and singer, actress Annie Ross from the 1960's vocal group sensation Lambert, Hendricks & Ross.  The evening promises to be an extraordinary journey through each artist's life, through story and music in a unique way.
Tania Grubbs-vocalist came up with the concert for the I AM series, researched and wrote the show and according to Tania, "I found the research and knowledge that I learned about these three incredibly wonderful ladies has been a fascinating process"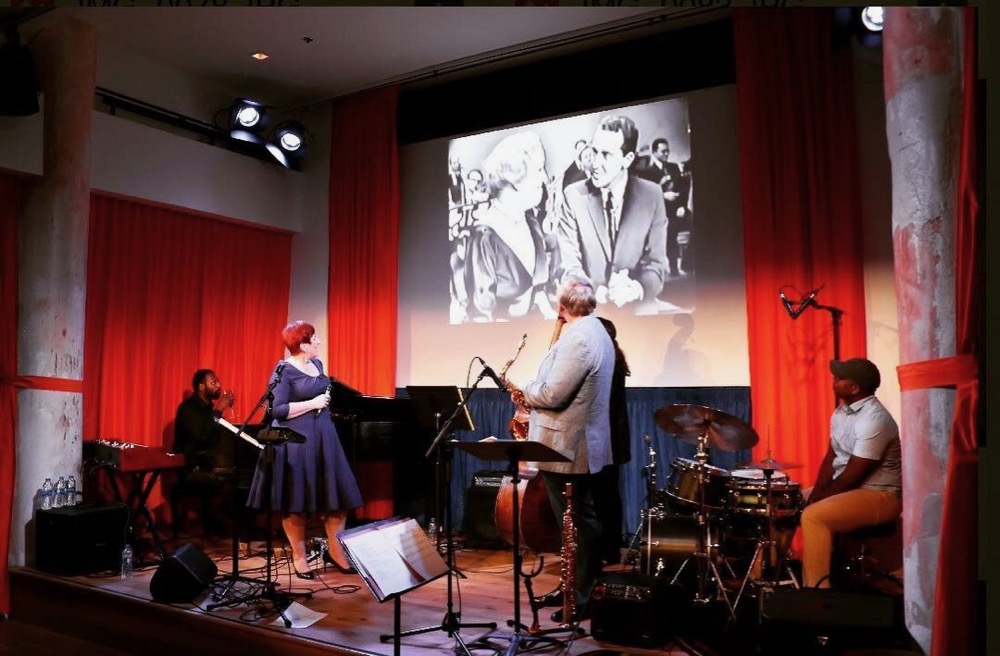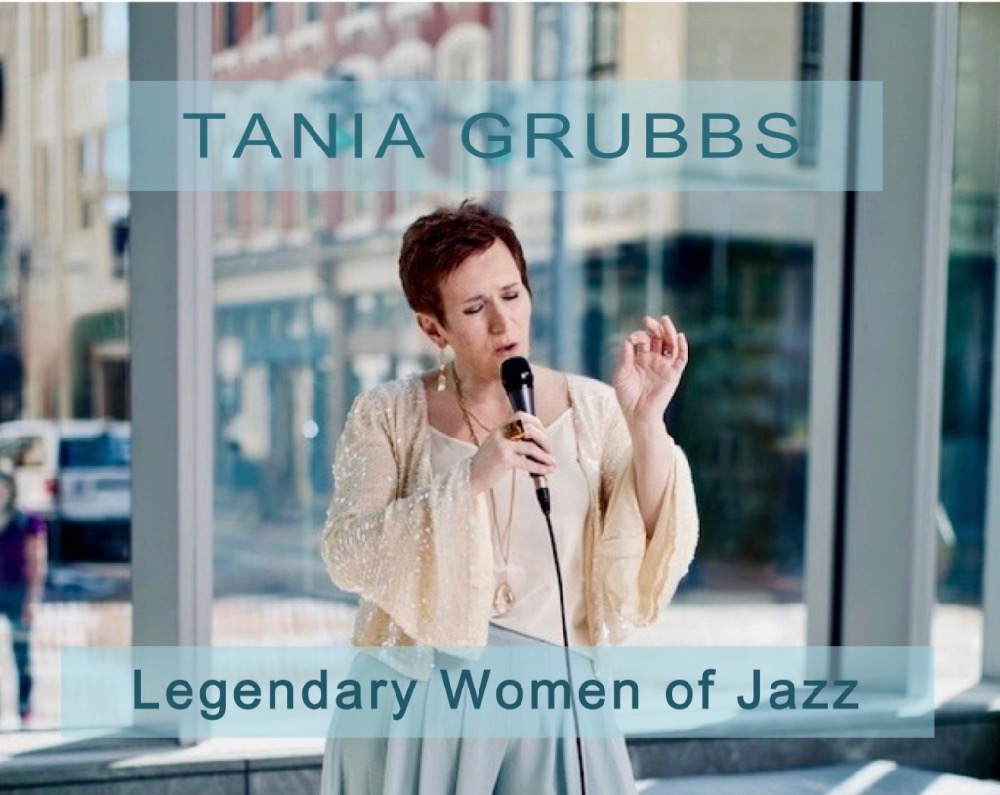 Tania's Legendary Women of Jazz is a Foxburg reprise of the successful I AM vol1 which debuted in May of 2018 at Alphabet City, City of Asylum in Pittsburgh, PA.  In addition to other instrumental works, the program will include:
Dorothy Fields
Sunny Side of the Street
Pick Yourself Up
The Way You Look Tonight
April Fooled Me
I'm In The Mood For Love/(MOODYS MOOD)
Dinah Washington
A Blues Featuring the band
What a Difference a Day Makes
Make the Man Love Me/I Got it Bad
This Bitter Earth
Annie Ross
Twisted
I Feel Pretty
Moaning'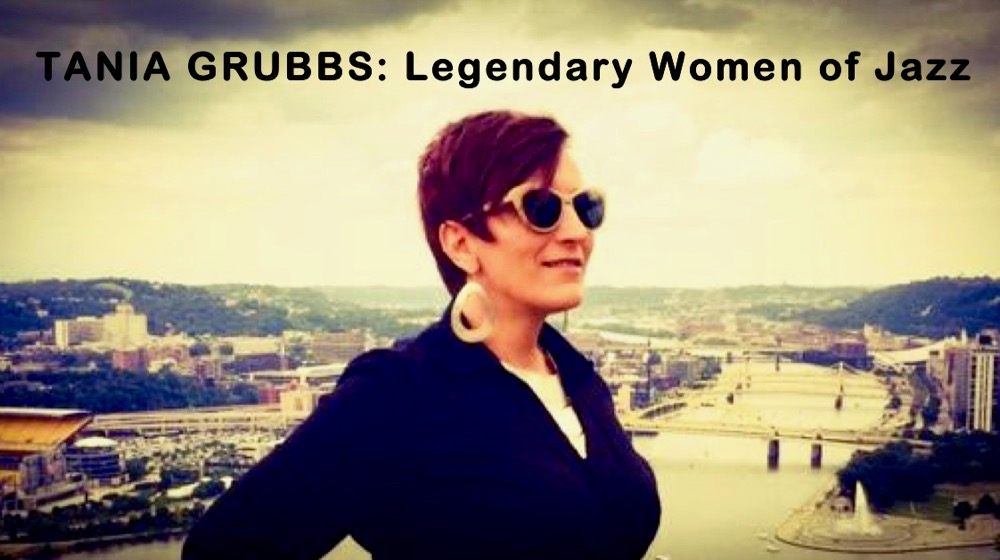 TANIA GRUBBS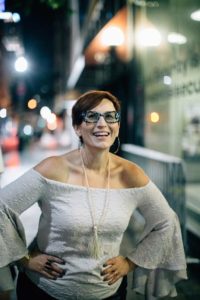 Tania has been singing as long as she can remember, in many different venues and genres. She is a graduate of Youngstown State University. While a student there, she gravitated toward singing and learning about jazz starting with the classic American Songbook. Tania focused on listening to recordings of every vocalist she could get her hands on, and whenever possible, she would sing at jazz sessions.
It was a little over 20 years ago at one of those jazz sessions, that she met her husband, bassist-Jeff Grubbs. Jeff's orchestral career landed the couple in Fort Lauderdale, Florida, where they lived for 5 years. While there, Tania sang in many jazz clubs and performed in numerous concert settings and theatre productions. Tania was a featured vocalist with the Florida Philharmonic Orchestra and a member of the Voices of the Boca Pops Orchestra for 3 years.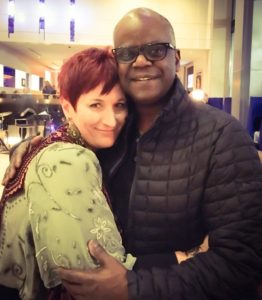 In 1996, Jeff won a position with the Pittsburgh Symphony Orchestra, so the family, now of 3, moved to Pittsburgh. Today, you will most likely hear Tania singing with her own jazz quartet, The Tania Grubbs Quartet, featuring Jeff on bass.  She is also a part of TRAVLIN' an exciting quintet of musicians who play soulful, beautiful, honest, accessible songs.
Tania is the Co-Music Director of the Fairmont Pittsburgh helping to oversee Jazz at Andys, a 3 night per week series.
While in Pittsburgh, Tania has been a four-time recipient of the Ready for Life Grants, founded by the Heinz Foundation, working with young children through music and movement. She has also been a featured soloist with the Pittsburgh Symphony Orchestra, Youngstown Symphony Orchestra and has performed with the Civic Light Opera, Pittsburgh Cultural Trust JazzLive Series, Pittsburgh Jazz Society, Washington Jazz Wine & Jazz Festival, Westmoreland Jazz Society as well as Butler Jazz Society.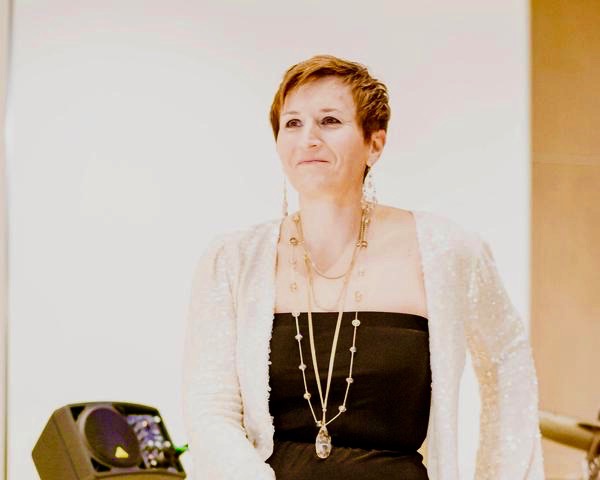 Tania celebrated the release of her debut CD in 2014; "Lost in the Stars…"as a mother of three and a woman who has been given the privilege to revisit the thing she loves to do-sing; I feel that now more than ever I have something to sing about"
Jeff and Tania are proud parents of three great kids, and they are honored to call Pittsburgh their home and to be part of its' rich musical legacy.
For more information visit:
http://taniagrubbs.com
https://mobile.twitter.com/oftising
Facebook Tania Grubbs
Lost in the Stars by Tania Grubbshttps://itun.es/us/cIT41
Join the Tania Grubbs Pandora Channel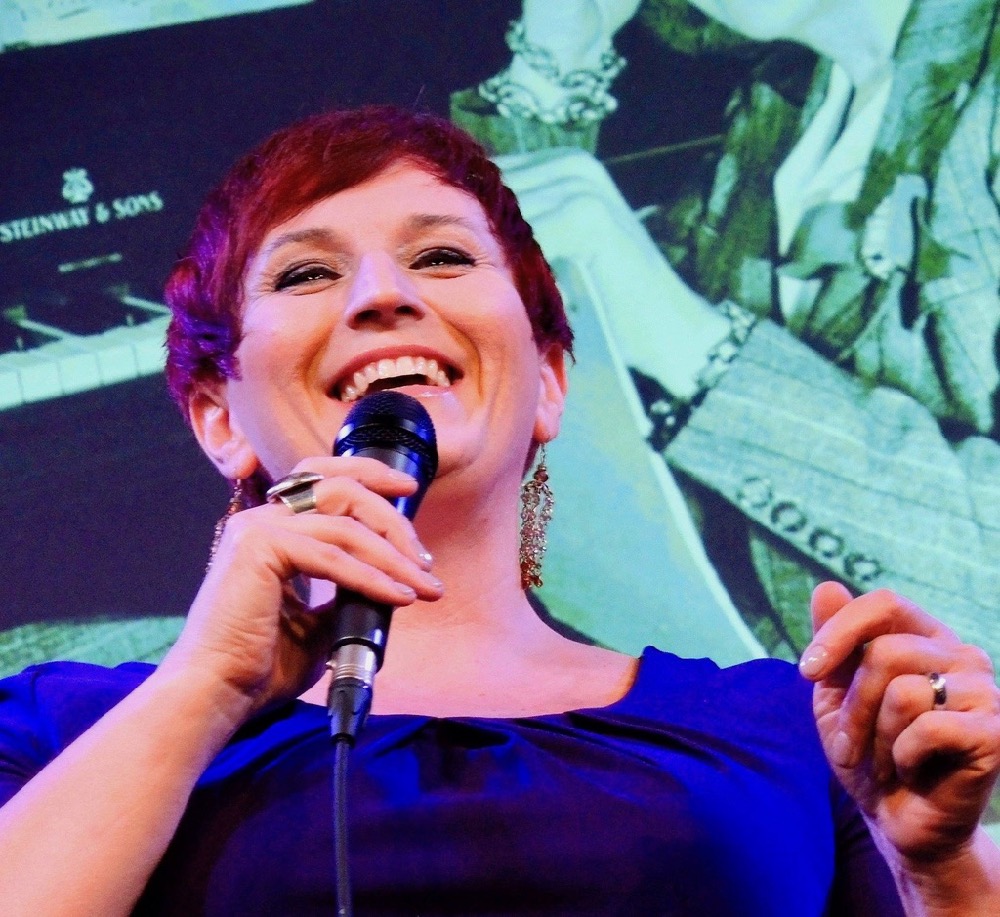 JEFFREY GRUBBS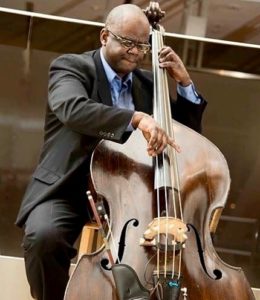 Jeff Grubbs, a native of Cleveland, Ohio, is highly sought out after jazz bassist as well as a world renowned classical bassist who is celebrating his 22nd season as a member of the Grammy award winning Pittsburgh Symphony Orchestra. He received his musical training at Youngstown State University, The Cleveland Institute of Music and the University of Southern California.
In 1986, Jeff won one of Downbeat Magazine's "Dee Bee" awards for Best Collegiate Bass Soloist, and has since performed in the local jazz scenes of Cleveland, Los Angeles, Atlanta, Miami and Pittsburgh.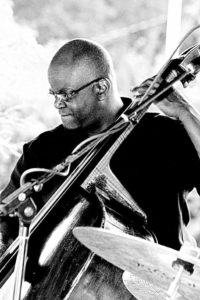 Jeff has appeared with a number of internationally recognized jazz artists including Nat Adderly, Mose Allison, Terrence Blanchard, Kenny Burrell, Donald Byrd, Kurt Elling, Roger Humphries, Tamir Hindelman, Ramsey Lewis, Joe Lovano, Ellis Marsalis, Chris Potter, Diane Schur, Lonnie Smith, Ira Sullivan, Billy Taylor and Joe Williams.
Jeffrey has taught Double Bass at Indiana University of Pennsylvania, Carnegie Mellon University, Florida International University, Clark-Atlanta University, the University of Pittsburgh, the Brevard Music School, Slippery Rock University and as Associate Professor of Jazz Double Bass at the University of Illinois at Urbana/ Champaign.