Nanette Kaplan Solomon
piano
Iris Kaplan Rosenthal
piano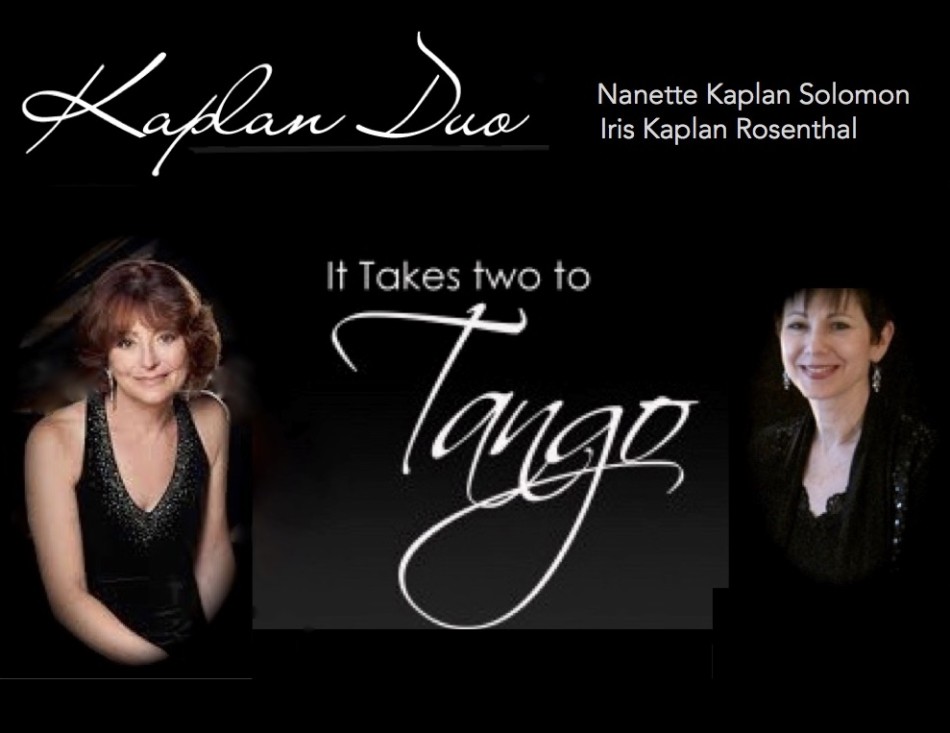 It Takes Two To Tango brings the virtuosic Kaplan Duo – Nanette Kaplan Solomon and Iris Kaplan Rosenthal – to perform a program of popular four hand piano classics on the Lincoln Hall Steinway on Sunday, April 17 at 2 PM.  Their delightful popular program of dances, dynamically rhythmic compositions and eloquently lyrical interludes promises to get your spirits soaring and toes tapping, including Piazzolla's History of the Tango and Moskowski Spanish Dances, Dvorak Slavonic Dances, Gershwin Variations on I Got Rhythm.
These extraordinarily accomplished sisters are polished performers, recording artists and musical communicators who have a lifelong experience of playing together, inspiring each other, and bringing excitement to audiences through their musical performances.
Tickets are Adults $25, Members $20 and Students $5.  To reserve, call 724 659-3153 or buy tickets online here.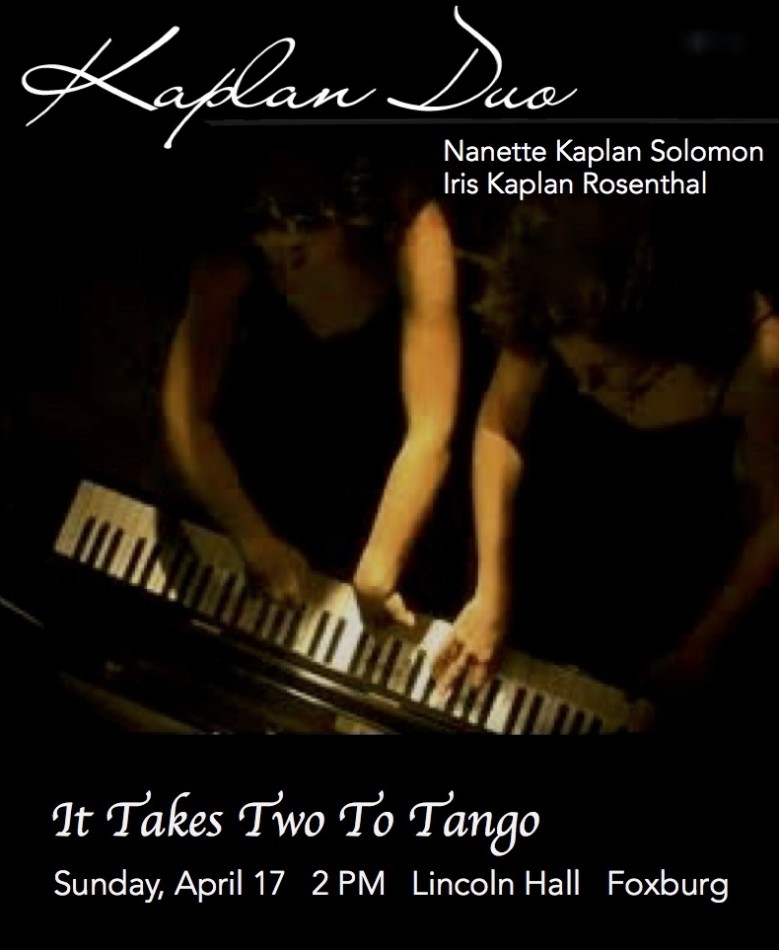 Sonata in Eb Major, op. 14, no. 3                                                    Muzio Clementi
Allegro                                                                                                 (1752-1832)
Adagio
Rondo: Allegro
Spanish Dances, op. 12                                                                     Moritz Moszkowski
No. 1- Allegro brioso                                                                         (1854-1925)
No. 2- Moderato
No. 3- Con moto
No. 4- Allegro commodo
No. 5- Bolero: con spirito
Histoire du Tango                                                                               Astor Piazzolla
(1921-1992)
Bordel 1900
Café 1930 arr. Yamamoto
Nightclub 1960
Concert d'aujourd'hui
—–  INTERMISSION  —–
Overture to Candide                                                                          Leonard Bernstein
(1918-1990)
arr. Charlie Harmon
August Rhythms for Piano Four Hands (2013)                              Gwyneth Walker
(b. 1947)
I Got Rhythm (Impromptu Variations)                                             George Gershwin
(1898-1937)
tr. Gregory Stone
Slavonic Dances                                                                                  Antonin Dvorak
(1841-1904)
72, no. 1 in B Major (1841-1904)
72, no. 2 in E Minor
46, no. 6 in A-flat Major
46, no. 8 in G Minor
Hungarian Rhapsody No. 2                                                              Franz Liszt
(1811-1886)
arr. Bendel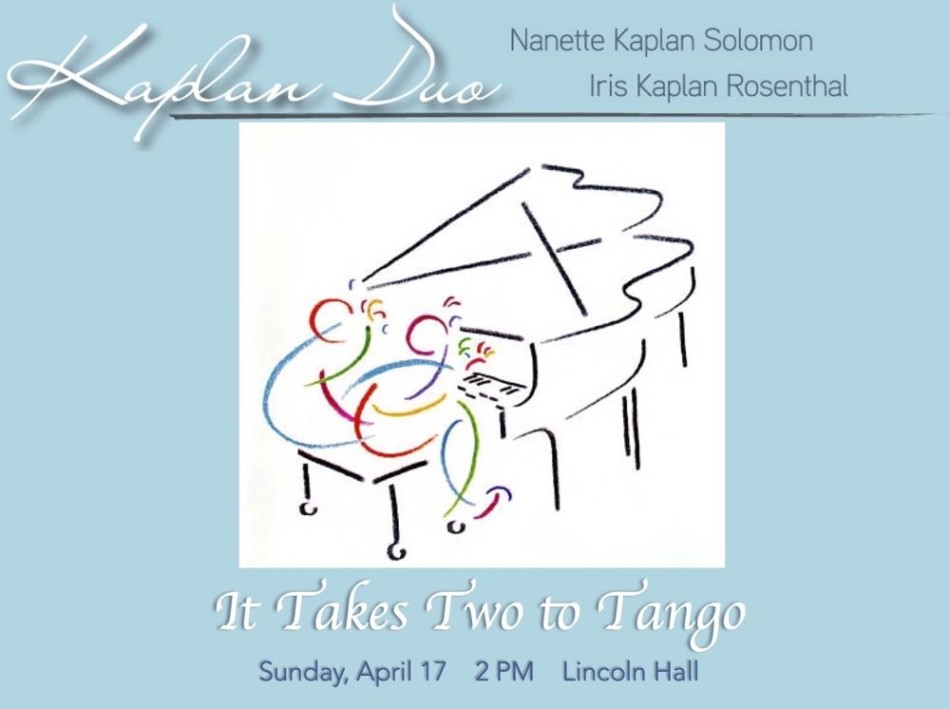 The Kaplan Duo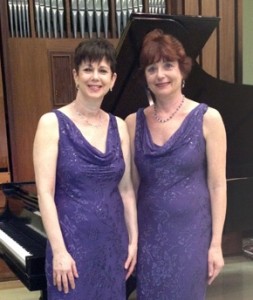 The Kaplan Duo is a four hand piano duo of sisters who have been sharing music since childhood. Nanette was accepted to the Juilliard School Pre-College Division as a scholarship student at the age of nine, and Iris followed soon after beginning her piano study there. Practicing long hours, they battled for prime practice time on the one Steinway grand piano in their suburban Long Island home. They pursued their own paths, occasionally playing duets for informal family gatherings. After one such event in 1987, they discovered that despite disparate musical training, their bond as sisters provided a remarkable sense of shared artistic sensibilities, and that they were more simpatico with each other than with any other piano partner either of them had experienced. Thus, the Kaplan Duo was launched.
The Kaplan Duo brings to the rich four-hand repertoire a unique blend of individual virtuosity and exciting interpretations. They have concertized through out the East Coast and performed for prestigious organizations in Washington, New York, and Puerto Rico.
Iris Kaplan Rosenthal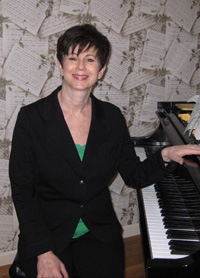 Iris Kaplan Rosenthal has performed as a soloist and chamber musician throughout the United States and abroad. She has appeared on many concert series, performed with orchestras in New York and Michigan, and as a participant in the International Workshops performed in Eisenstadt, Austria. Dr. Rosenthal has performed chamber music at a number of Long Island venues with the Elysian II, a cello-piano collaboration as well as with other Long Island musicians. With the Kaplan Duo, she has performed in New York, Pennsylvania, Ohio, Washington DC, Florida and Puerto Rico, and at many Long Island venues. She is currently a free-lance musician and piano accompanist. Dr. Rosenthal has taught at C.W. Post College, Penn State University, Poly Prep Country Day School, and the Stecher and Horowitz School of Music.
Iris received her early training as a scholarship student at the Juilliard School Pre-College Division. She received her bachelor of music degree from the University of Michigan School of Music, and both masters and doctoral degrees from New York University. Her teachers have included Louis Nagel, Gregory Haimovsky, and the late Edgar Roberts, Joseph Villa and Antonio Barbosa. Dr. Rosenthal has studied the Alexander Technique as a student of Linda Babits which culminated in her doctoral dissertation, "The Experience of Pianists Who Have Studied the Alexander Technique: Six Case Studies." Dr. Rosenthal has been a recipient of the Five Town Music and Art 25th Anniversary Scholarship, the Nell Stockwell Award, and the Port Washington Music Advisory Award.
Nanette Kaplan Solomon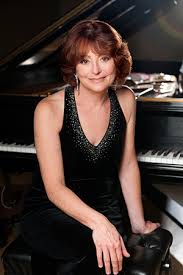 Nanette Kaplan Solomon, pianist and Professor Emerita of Music at Slippery Rock University, performs frequently as soloist and chamber musician. She has presented lecture-recitals at the College Music Society national meetings in San Diego, Savannah, Cleveland, San Juan, Denver, Kansas City, Miami, Quebec City, San Antonio, Atlanta, Portland (OR), and Richmond (VA), and has performed at the international conferences in Berlin, Vienna, Kyoto, Limerick, Costa Rica, Madrid, Bangkok, Zagreb, Croatia, and Seoul, Korea. Dr. Solomon's involvement with the works of women composers has led to invitations to perform at several Feminist Theory and Music conferences, the American Music/ American Women symposium in Boulder, Colorado, the Athena Festival in Murray, Kentucky, as well as at six of the International Festivals of Women Composers held at Indiana University of Pennsylvania. She presented a lecture-recital of works by contemporary women at the MTNA national conference in Minneapolis in 2000.
Nanette Kaplan Solomon has been a soloist with orchestras in Connecticut, New Jersey, Massachusetts, as well as featured artist with the Butler (PA), Youngstown and Pittsburgh Symphony Orchestras. Dr. Solomon has also performed at the Phillips Collection, the National Museum of Women in the Arts, and the French Embassy in Washington, D.C., Wigmore Hall in London, the Lincoln Center Library in New York City, and the Mozarteum in Salzburg, Austria. She has been a guest artist at colleges and universities in Pennsylvania, California, New York, Michigan, Indiana, Illinois, Florida, Minnesota, and Maine.
Dr. Solomon's numerous awards include winner of the Pittsburgh Concert Society auditions, winner of the French Embassy award from the French Piano Institute, a fellowship to the Berkshire Music Center at Tanglewood, semi-finalist in the University of Maryland International competition, and finalist in "Search for a Star" sponsored by the Pittsburgh Symphony Orchestra and Marvin Hamlisch.
She is a founding member of the Slippery Rock Piano Trio, as well as the Kaplan Duo, with her sister Iris Kaplan Rosenthal. With those groups, she has performed throughout Pennsylvania, Ohio, Maryland and at numerous venues in New York State. A former board member for performance of the College Music Society, she also served on the editorial board of the American Music Teacher. She recently completed a term as board member of the IAWM and is Immediate Past-President of the Pennsylvania Music Teachers Association. Her three compact discs- piano music of Nikolai Lopatnikoff (Laurel), Character Sketches and Sunbursts (Leonarda) have received critical acclaim.
Dr. Solomon received her early training as a scholarship student at the Juilliard School, where she studied with the late Edgar Roberts and Mme. Rosina Lhevinne. She received a B.A. degree magna cum laude from Yale College, where she studied with the late Ward Davenny and was elected to Phi Beta Kappa, an M.M. from the Yale School of Music, where she studied with Claude Frank, and a D.M.A. from Boston University School for the Arts, where she studied with the late Leonard Shure.