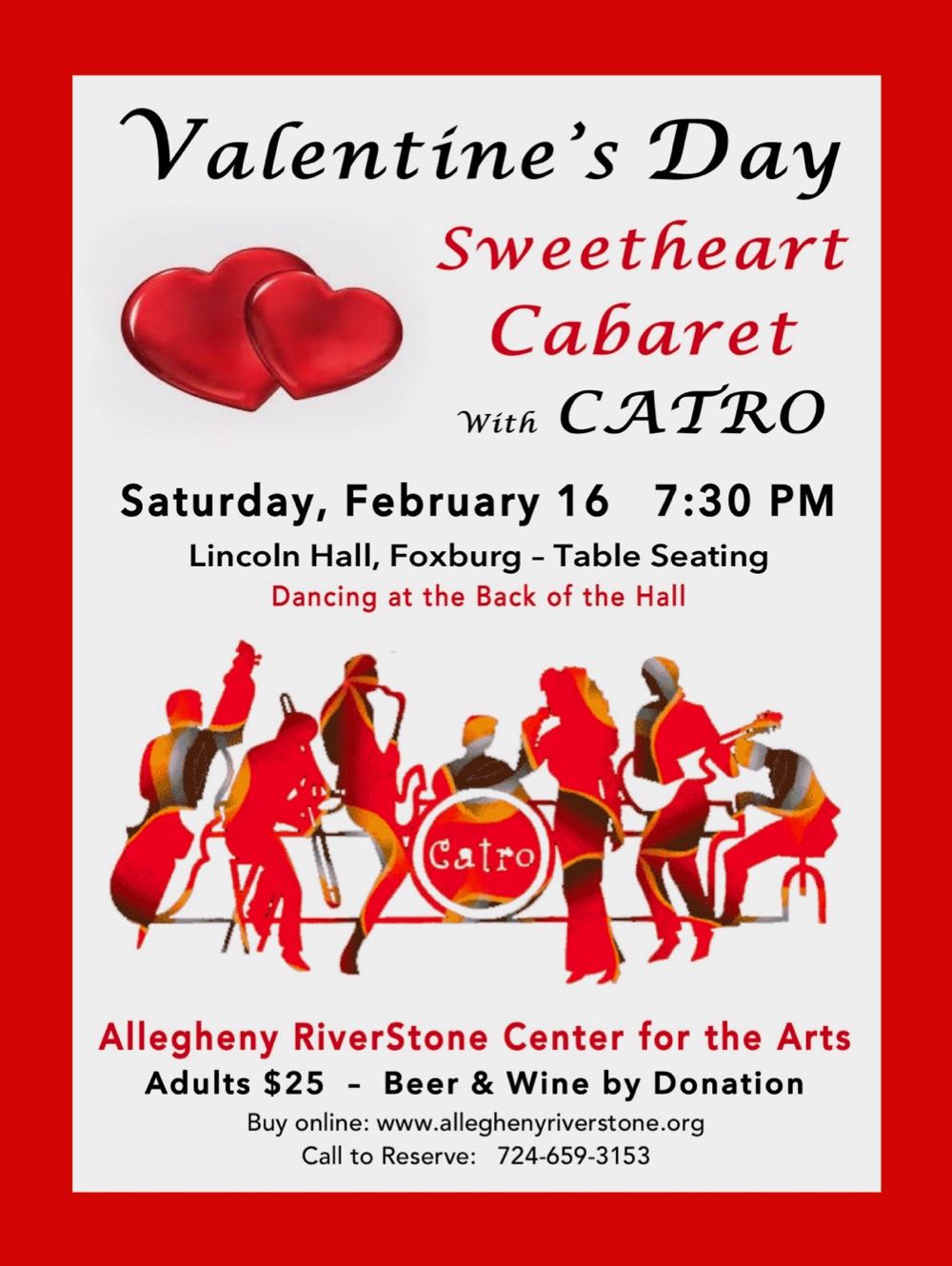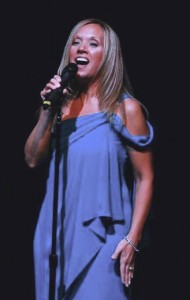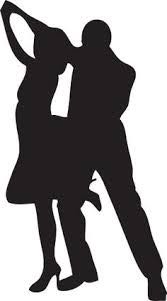 Celebrate Valentine's Day with your Sweetheart on Saturday, February 16 at 7:30 in Lincoln Hall as keyboard artist Mark DeWalt, vocalist Tammi Dahl and the extraordinary musicians of Catro serenade you with romantic ballads and jazz from the American Songbook.  And Lincoln Hall will be twinkling with candlelight at the cabaret tables – making for a romantic date night.
And don't forget to wear your dancing shoes so you can take a spin at the back of the hall as the music moves you.  Catro is one of the most popular dance and wedding bands in the Pittsburgh region and western Pennsylvania.
Catro's spirited solos, captivating grooves, and soulful haunting vocals have delighted audiences in the region for more than 30 years – and its virtuosic musicians have appeared in concert, club, and festival performances nationally and internationally.
Tickets are Adults $25.  Beers and Wine available by donation. Because of cabaret table seating, please reserve early.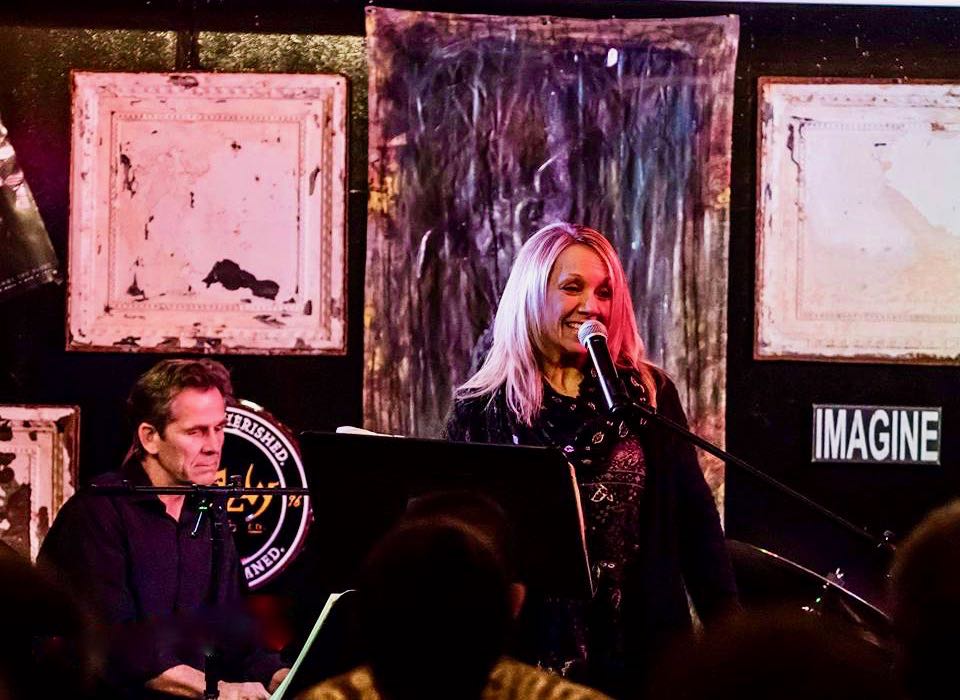 A perfect musical Valentine, Catro will soothe your hearts, touch your soul, and swing on out – with the virtuosic soloing of Eastern Ohio's jazz legend, Dave Kana, on tenor sax and swinging keyboards of composer/pianist, Mark Dewalt, with the extraordinary Dave Morgan on bass, and renowned Glenn Schaft on drums.  And then there's the sultry and captivating vocals of Tammi Dahl.  Listeners may be reminded of Nancy Wilson or Eva Cassidy as Tammi delivers each lyric with style, phrasing, and emotions that add to the fullest expression of the mood of the song.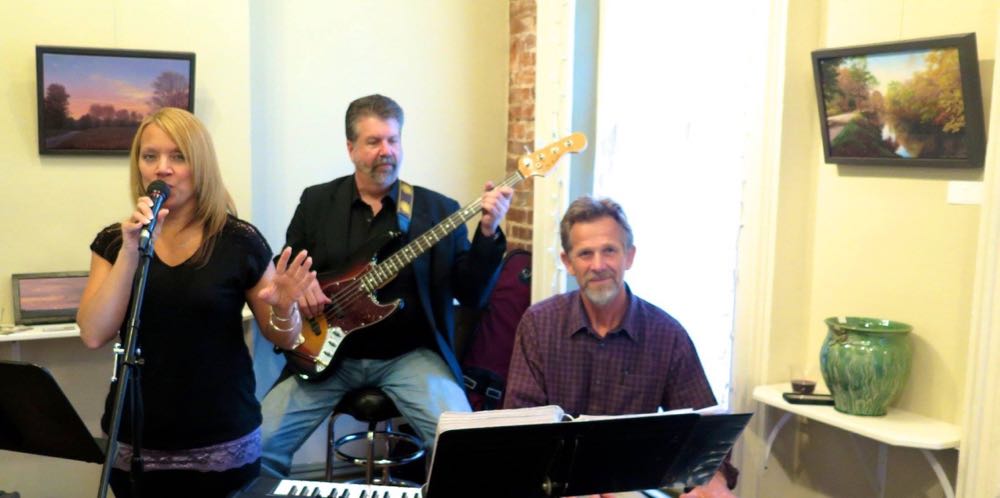 In past seasons Catro has performed in ARCA's summer Jazz Fest, with poet Philip Terman as part of ARCA's Poetry and Jazz Concerts, in a latin and salsa jazz night in Lincoln Hall and in a Red Brick Gallery performance of poetry from the hand bound book of Philip Terman's poetry with bassist Dave Morgan, also featured in the Valentine's Cabaret.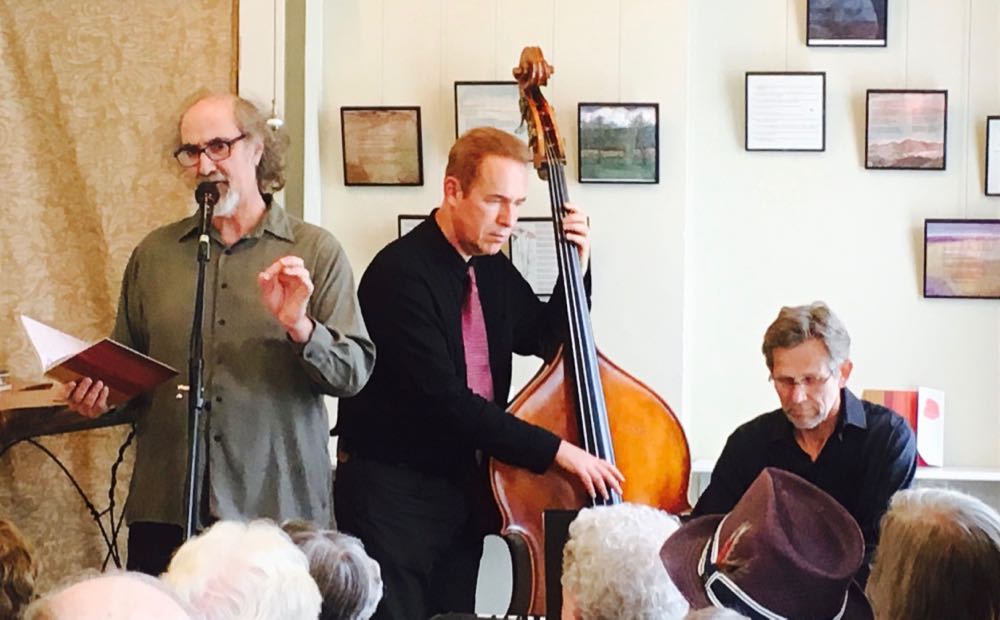 This year ARCA is proud to feature Catro's eclectic and swinging sounds in the cabaret/club environment of Lincoln Hall, bringing it all together in a magical and romantic night out.  Preview the sound of the evening as you listen to selections from their CD "Catro". 
Speaking of returning to play in ARCA's Lincoln Hall, leader Mark DeWalt said, "I look forward to playing the beautiful Steinway in Lincoln Hall, especially with these musicians! The room is just the right size to engage with the audience. The history of the structure adds to the experience and ARCA's audiences have always been warm and supportive. We are busy preparing new material and arrangements that will showcase our very talented musicians in this upcoming concert."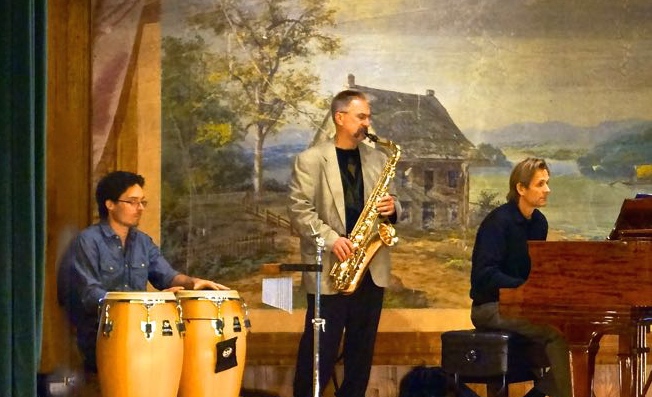 ABOUT THE BAND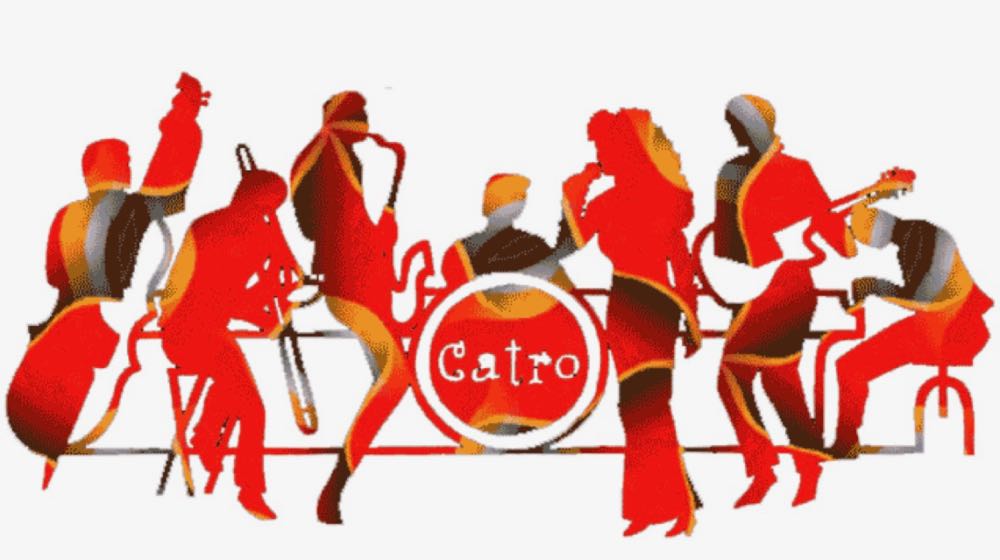 Catro captures their love of pure music as they deftly combine elements of many genres into every song – each musician adding his or her own color, timbre and very soul to the project, resulting in real musical synergy that is pure, real… Catro.
Pianist, composer, and leader of CATRO, Mark DeWalt is the creative force behind the Pittsburgh Jazz band called Catro. Their inspired sound truly comes from the heart – An expression of life's joys & passions.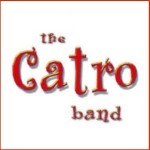 The Valentine's Sweetheart Cabaret will feature Catro's virtuosic soloing of Eastern Ohio's jazz legend, Dave Kana, on tenor sax and swinging keyboards of composer/pianist, Mark Dewalt, with the extraordinary Dave Morgan on bass, and renowned Glenn Schaft on drums.  And then there's the sultry and captivating vocals of Tammi Dahl, whose style, phrasing, and emotions add to the fullest expression of the mood of the song.
These master musicians' experience includes touring, recording, and performing in Jazz, Rock, Latin, Classical and Educational capacities all over the world – experience which they then bring to the many special events, weddings and parties for which they perform right here in the greater Pittsburgh region.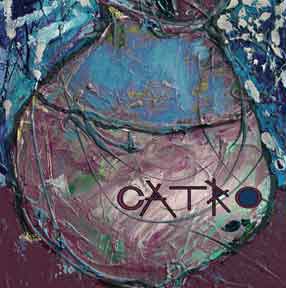 Catro combines new melodies, contemporary harmonies, and 21st century energy to create a unique, entertaining and accessible sound.  Based in western Pennsylvania and led by keyboardist Mark DeWalt, Catro provides the region with a jazz band featuring musicians who are among the most talented and versatile performers in the region.
Catro's spirited solos, captivating grooves, and soulful haunting vocals have delighted audiences at hundreds of concert, club, and festival performances. As members of other musical organizations, these world-class musicians have been featured in such prestigious venues as The Kennedy Center in Washington DC; Heinz Hall in Pittsburgh PA; Disneyland Park in Anaheim CA; Nasionale Kunstefees in Oudtshoorn South Africa; Montreux Jazz Festival in Montreux, Switzerland, and the North Sea Jazz Festival in Rotterdam, Holland. The experiences gained from touring, recording and performing in World-Beat, Jazz, Rock, Latin, Classical, and educational contexts are shared with the listener as the players deftly combine elements of many genres into one memorable show.
ABOUT THE ARTISTS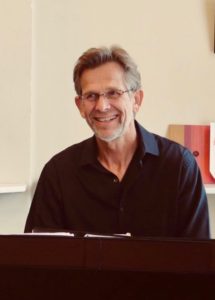 Mark DeWalt, pianist, is the leader of the jazz band CATRO.  Living of the Grove City area, Mark appears regularly throughout the region playing piano and keyboard, performing in festivals, clubs, commercial and private settings. In 2006 Catro released a self-titled CD which includes seven of DeWalt's compositions. Mark's playing has been included in numerous other recording projects ranging from World Beat, original rock, and Jazz to contemporary Christian styles. Highlights of his career include performing at the Kennedy Center in Washington DC, two tours to Scandinavia, a tour to South Africa and many regional Jazz and Art Festival engagements.
His current projects include collaborating with the celebrated poet Phil Terman presenting programs of Phil's poetry-reading accompanied by live music.  In addition to Catro performances, Mark also  appears as a side man with numerous regional groups, teaches private students and works as a church accompanist.

Mark's wood working artistry is displayed in ARCA's Red Brick Gallery Gift Shop and has been featured in exhibits in the second floor Gallery space of the Red Brick, for which he is a Cooperative Member Artist.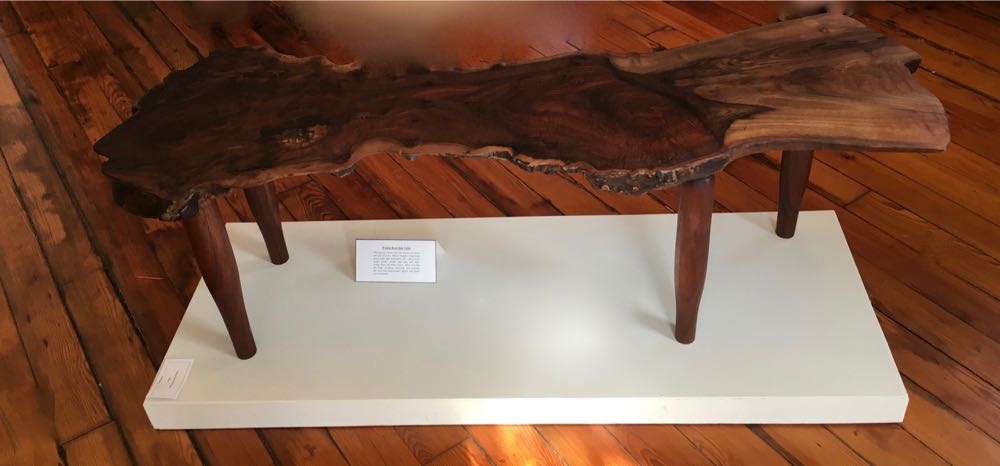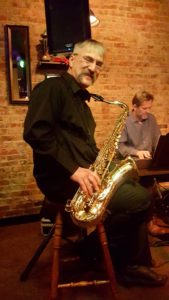 Dave Kana is one of the area's most widely respected and competent players of the saxophone. He studied at YSU where he now teaches Jazz Studies. He is also an instructor of saxophone at Malone University and joins an elite team of international musicians each year to teach at the Jamie Aebersold Jazz camps in Kentucky.
Dave's knowledge of tunes and his mastery of the instrument make him a top choice for dozens of ensembles in the area and nationally. In addition to his topnotch musical skills, Dave brings positive energy and enthusiasm to the stage that is felt by the musicians and the audience. He continues to expand his musical skills and is currently studying jazz guitar.
Dave resides in rural Ohio near Warren where he and his wife care for rescue animals.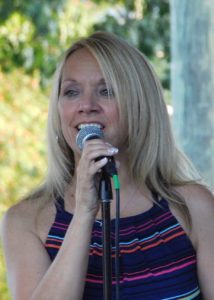 Tammi Dahl's beautiful voice is familiar to thousands of music lovers in our region. She performs regularly with Catro and was the featured vocalist on their original album in 2006. Tammi leads a highly sought after wedding/party band based in Pittsburgh known as Dreamscape.
Tammi has produced and directed numerous community theatre events in Franklin, PA and continues to donate many of her talents to mentoring and encouraging aspiring vocalists in the region.
Tammi lives near Franklin with her 3 children.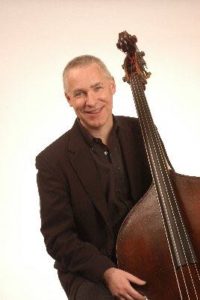 The composer, improviser, and double bassist Dave Morgan has collaborated with a wide range of jazz, pop and classical artists. His most recent recording is Beyond Boundaries with the vocalist Amanda Powell. Morgan was a recipient of a "New Works: Creation and Presentation" grant from Chamber Music America, which resulted in his recording, The Way of the Sly Man, featuring Jack Schantz, Howie Smith, Jamey Haddad, and Dan Wall
Morgan also composed the music for The Surprise of Being—Live at Birdland by the Cleveland Jazz Orchestra featuring Joe Lovano. A Tri-C Jazz Fest concert of Morgan's transcriptions and arrangements of the music of Frank Zappa for the Jazz Unit featuring Ernie Watts and Mark Wood earned an Award of Achievement from Northern Ohio Live. He performed this music as guest artist with the Chicago Jazz Orchestra in December 2012.
Morgan collaborates in crossover projects with Apollo's Fire, the Internationally-acclaimed Baroque ensemble, and occasionally performs with The Cleveland Orchestra as a jazz bassist and bass guitarist. The American Wind Symphony Orchestra has commissioned several pieces, including "Colors of Your Dreams," "Reflections and Mediations", and "The Art of Seven."
Several of Morgan's orchestral pieces are recorded on Centaur Records. The YSU Symphonic Wind Ensemble directed by Stephen Gage is planning to release a recording of his compositions for wind ensemble, featuring several YSU faculty members as guest soloists. A current project is Blue Is More Than A Color, a recording of his recent works for large jazz ensemble featuring many extraordinary soloists including Pete Mills, Brandon Scott Coleman, Theron Brown, Dave Kana, Chris Coles, and Sam Blakeslee. This project, made possible by a generous grant from the Knight Foundation, will be released in Winter 2019.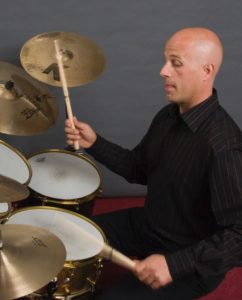 Percussionist Glenn Schaft's diverse performance, recording, and teaching career includes idioms such as classical, opera, ballet, new music, world music, jazz, blues, rock, reggae, funk, Brazilian, West African, and Afro-Cuban.
He is Professor of Music and Director of Percussion Studies at Youngstown State University where he teaches applied percussion and directs the YSU Percussion Ensemble. He is the co-founder and faculty advisor for the Youngstown Percussion Collective and performs with the YSU Faculty Jazz Group, with whom he twice toured China, performing and teaching at the premiere Chinese music conservatories in Beijing, Nanjing, and Hangzhou.
Glenn is an artist endorser with Zildjian, Remo, and educational consultant with Black Swamp Percussion.
A member of the Percussive Arts Society, Glenn has served on the Drumset Committee, University Pedagogy Committee, Membership Committee, PASIC Planning Committee, and has presented lectures, panel discussions, and performed at PASIC international conventions throughout the United States.
Glenn earned the Doctor of Musical Arts degree in Performance and Literature at the University of Illinois Champaign-Urbana where he studied with Tom Siwe, the Master of Arts in Performance at Eastern Illinois University where he studied with Johnny Lee Lane, the Bachelor of Music in Performance at Baldwin-Wallace University where he studied with George Kiteley, and completed post-doctoral studies in contemporary music and orchestral percussion at Cleveland State University where he studied with Edwin London, Jay Burnham, and Tom Freer.