Cinese
Flute & Background Vocals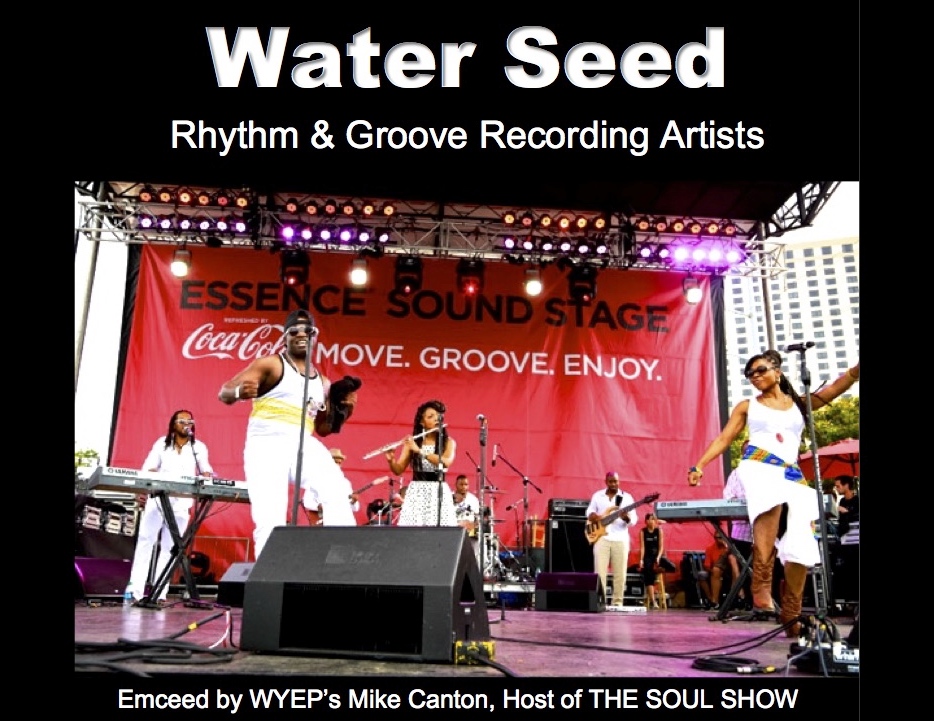 Nationally acclaimed recording artists and rhythm and groove band – WATER SEED – are coming to beautiful RiverStone Farm in Foxburg for an outdoor concert on Saturday, August 1 at 5:00 PM emceed by Mike Canton, host of WYEP's popular THE SOUL SHOW.    
Come on in… the water is fine!!
You DO NOT WANT TO MISS this opportunity to experience The Musical Magic of This Phenomenal Group!  Watch them on New Orleans ABC affiliate WGNO as they perform Imagination. 
What do you call a musical gumbo that simultaneously evokes all of the uncontainable energies and passions of sounds that hail from Africa, Brazil, the Caribbean, and the red dirt South…
Combined with the ancestral strut and joie de vivre of New Orleans, the drama and ecstasy of the church's wailing floor, and the suited-up sophistication of jazz threaded with the party funk of Parliament?
Listen for yourself and download Nola Brown from Water Seed's CD Wonder Love 2 and Show, Work and Prove featuring Dain Harris from the same album.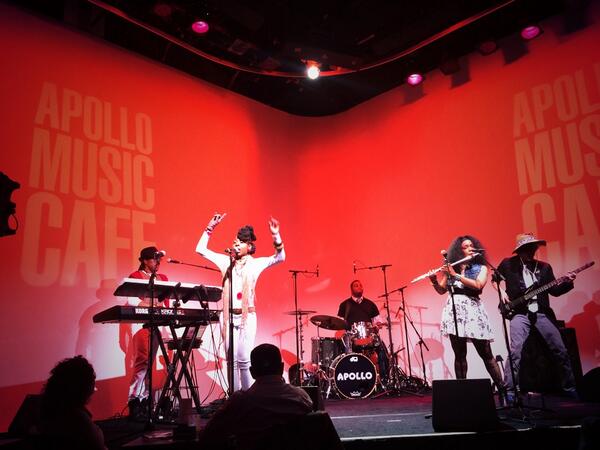 Water Seed is bringing the musical alchemy of their their thrilling New Orleans bayou sounds north to the source waters of  the Mississippi in an outdoor concert in the beautiful Allegheny River Valley at scenic RiverStone Farm in Foxburg on Saturday August 1 at 5:00 PM.  Bring your lawn chairs AND your dancing shoes for this unforgettable concert – perfect for you and your family and ALL of your friends! Tickets are Adults $15, Students $5 and Children under 6 Free.  Buy online here or to reserve call 724 659-3153.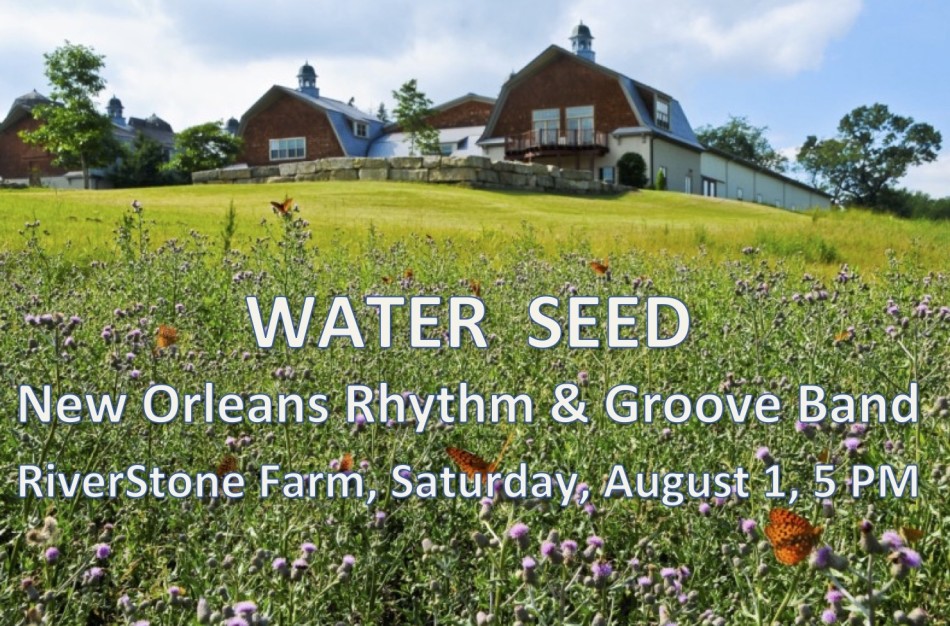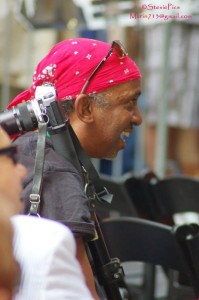 Emceeing Water Seed's concert in the other "Burg" up river from Pittsburgh is Mike Canton, the host of  WYEP's "The Soul Show".  In 2015 the Soul Show is celebrating its twentieth season.  Mike has been its host for nine years.  The mission of The Soul Show is to present "soul music from the legendary to the newest artists… and to account for the cross-pollination of this important American genre, with smatterings of jazz, blues, rock and reggae in a "spiceful" way."   No wonder Mike is a fan of Water Seed – with its classically trained musicians who bring together a hybrid sound of rhythm and groove with elegant jazz flourishes and lyrical songs that wail and strut and jive.
Put it on your calendar – Saturday, August 1  –  and plan to bring your family and car loads of friends to scenic RiverStone estate near Foxburg, PA  for a concert by the sophisticated and funky rhythm and groove band Water Seed.  Bring lawn chairs, blankets, a picnic basket – AND your dancing shoes.  The concert is RAIN OR SHINE.  In the event of rain, the concert will be moved into the Olympic sized horse arena in the H-Barns at RiverStone Farm.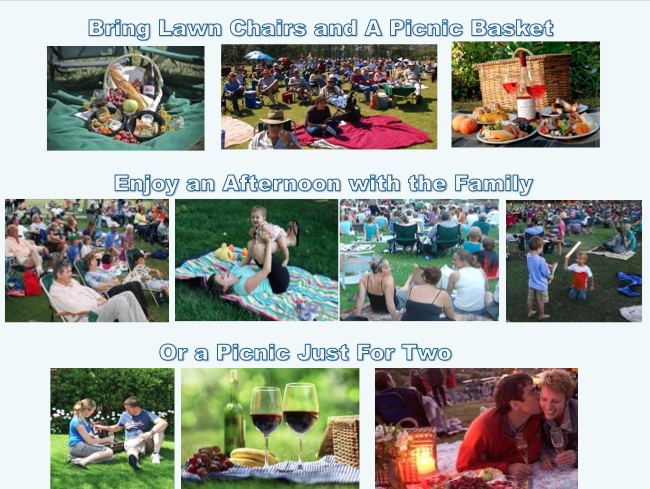 Make it an evening you'll never forget with the musical alchemy of the world class rhythm and groove recording artists – Water Seed.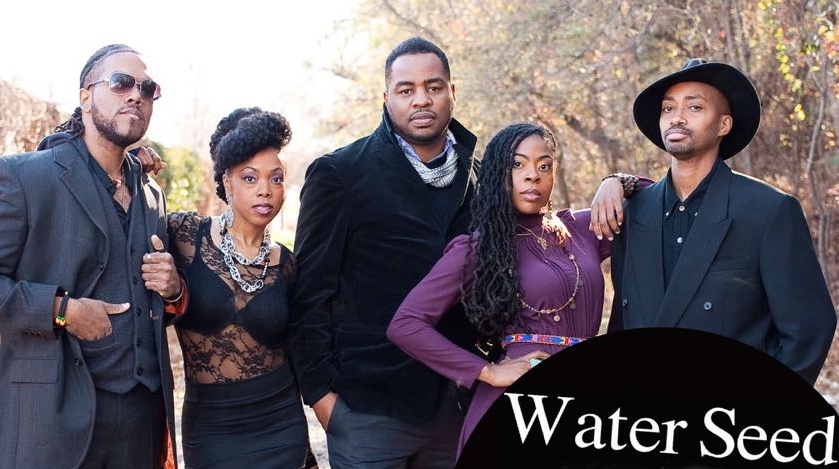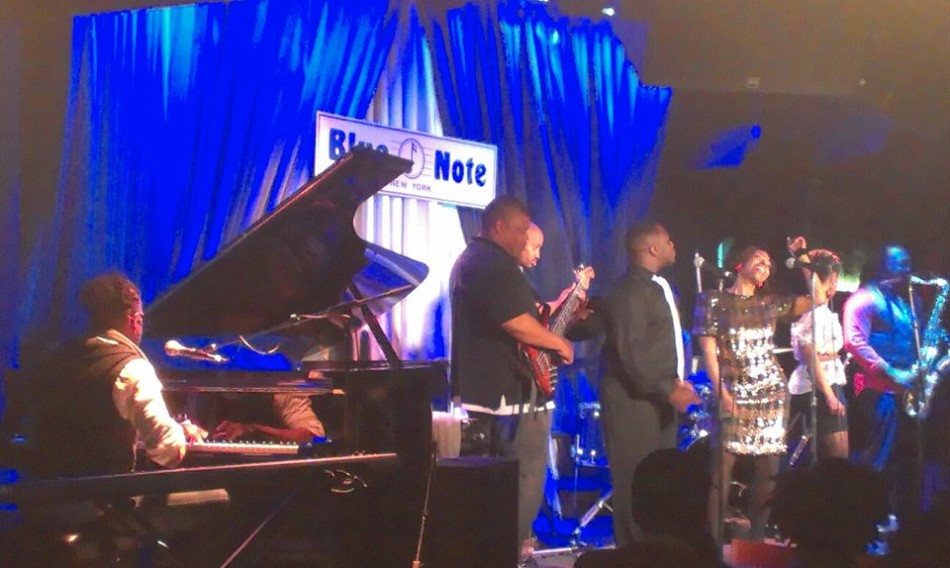 What do you call a musical gumbo that recalls the ancestral strut and joie de vivre of the New Orleans' Tremé, the drama and ecstasy of the church's wailing floor, and the suited-up sophistication of jazz threaded with the party funk of Parliament?
What do you name sounds that hail from Africa, Brazil, the Caribbean, and the red dirt South all at once?
How do you label music that simultaneously evokes all of the uncontainable energies and passions exploding from so many disparate musical legacies?
It's called Water Seed – and Water Seed comes to the beautiful Allegheny River Valley and scenic RiverStone Farm on Saturday, August 1.
The origins of Water Seed's hybridity reflects the diverse feels and experiences of Black America begin in New Orleans – the birthplace of multi-instrumentalists Lou Hill and J Sharp,the architects of Water Seed's cool, elemental sound.
The band's privileging of rhythm and groove, the elegant jazz flourishes, and lyrical songs are deeply rooted in both Hill and Sharp's musical alchemy and  classical education.  They also hint at the sacred training grounds that sharpened Louisiana jazz greats from Jelly Roll Morton to the Marsalis Brothers, creators known for marrying the traditional with the modern in the creation of the new.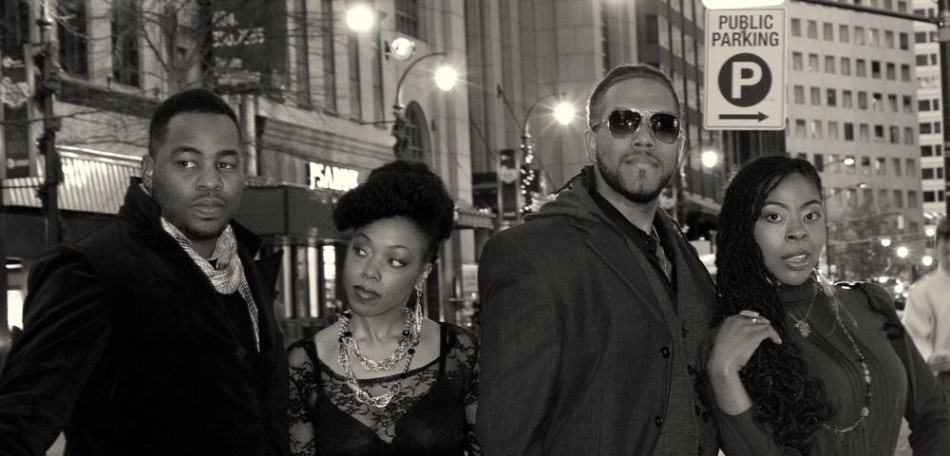 Brought up on the roots and traditions of the musical city of New Orleans, Water Seed has become one of the undergrounds best kept secrets.
Starting with a tight grooving bottom, surrounded by stylish harmony and depth, and topped with a bold horn and vocal presence Water Seed is built "just right". They hit the stage with a sassy grace and easily command any size audience – in rooms from the Blue Note to outdoor arena audiences.
Preternaturally aware of their paths fairly early, Lou Hill began playing the alto sax in fourth grade while J Sharp was developing his piano chops over the three-notes of "Hot Crossed Buns" at the tender age of five. Both learned as children to respect their crafts through studious dedication, rigorous practice schedules, and trying their hand at several different instruments before landing on their primary tools of musical expression, the percussion for Hill and the keys for Sharp, each finding their home.
These curators' apprentice journeys took different paths, reflecting different exposures. Sharp reared in a home of classical music, engaged in demanding training while nursing concerto circuit dreams. Hill was immersed in the radio R&B and funk of the day and the jazz culture of his storied surroundings. Both formally trained in esteemed music programs, Sharp through the famed NOCCA, the Jazz and Heritage School at Southern University and Dillard University, Hill at the venerated Xavier University.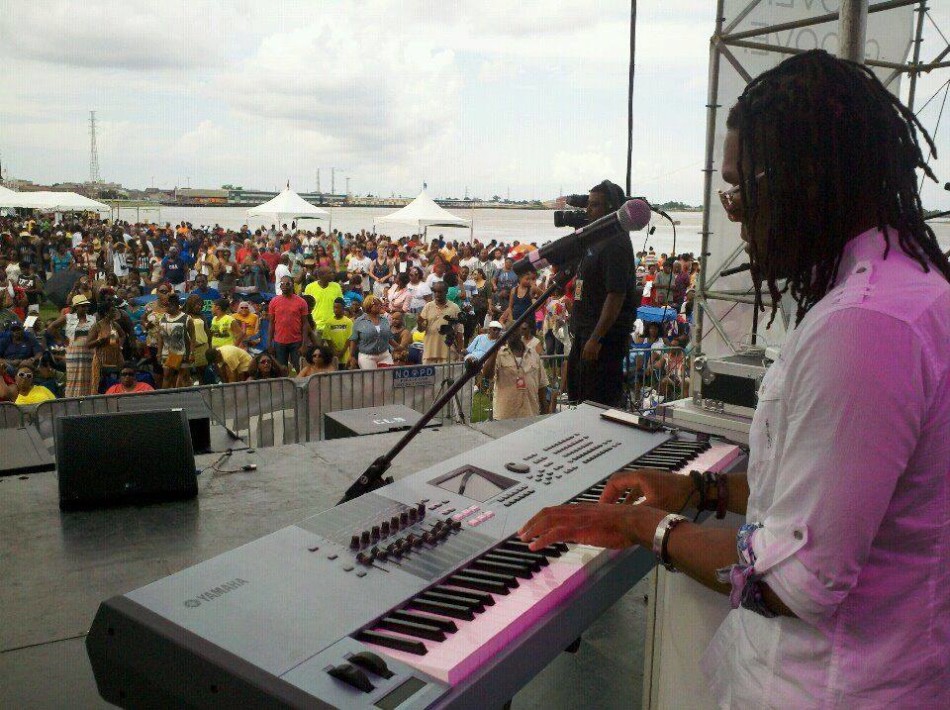 With his first rock/funk/jazz band, Afrodeezifunk, Hill's fine-tuning came through constant club gigs, an ill-fated record deal that ended as abruptly as it started, and later on the go-go and funk stages of Washington, DC. As a nightclub gigging teen, Sharp's refinement wasn't too far behind Hill, after a decisive turn toward the synthesized sounds and arrangements of Quincy Jones and Herbie Hancock.
Two college-age young artists—one barely out of high school—securing professional gigs, each starting their own bands, developing cult followings, and esteemed reputations in N'awlins incestuously small musical pond; there's a kismet there. It was inevitable they would meet and discuss the Earth Wind and Fire-inspired band and production company Hill had started, Water Seed, though it would take a mutual friend's recommendation to land the then 18-year old Sharp behind Water Seed's trademark keys.
Conceptually on the same page in training and musical direction, Hill and Sharp developed and eventually evolved a writing process that became more mutually collaborative over several independent releases. A brief creative rift followed by the devastation of Hurricane Katrina, separated the songwriting and composition team for a time, before Hill and Sharp reconvened Water Seed in Atlanta's burgeoning music scene and really began to flourish.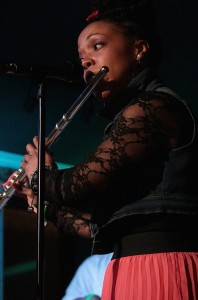 Enter Pasadena bred flautist, Cinese. Inspired by the legendary Bobbi Humphrey, the orchestral-trained Cinese switched to jazz after a 10-year business and school-led hiatus with music. Answering a Craigslist ad for Water Seed, Cinese learned her classical meets jazz foundation found nice complements with Hill and Sharp's, rounding out their sound.
Now, with a five-piece band that eventually included bass player Marius Tilton and lead vocalist Ryan Johnson, the concept albums soon followed. Their self-released, experimental 2006 EP debut, Two Words, uncovered an avant-garde Water Seed sound.
Recorded live and direct at Atlanta's Apache Café, their second indie release, 2008's Early for the Future, boasted covers of Stevie Wonder's "Higher Ground" and originals like "Dance in the Sunshine," earning critical praise and awards nominations for Best R&B Group with respected outfits like SoulTracks.com. Positive buzz begat opening opportunities for revered musicians like N'Dambi and Janelle Monae, a three-month musical residency in Russia, and an international reputation as one of the few touring black American bands' offering a truly electric live experience. By the time the orchestral, "futuristic funk" of the comic book derived Fresh was delivered to fans in 2010, more soul-pop songs like "Magnificent" announced a sound change: exit Ryan Johnson and enter Shaleyah.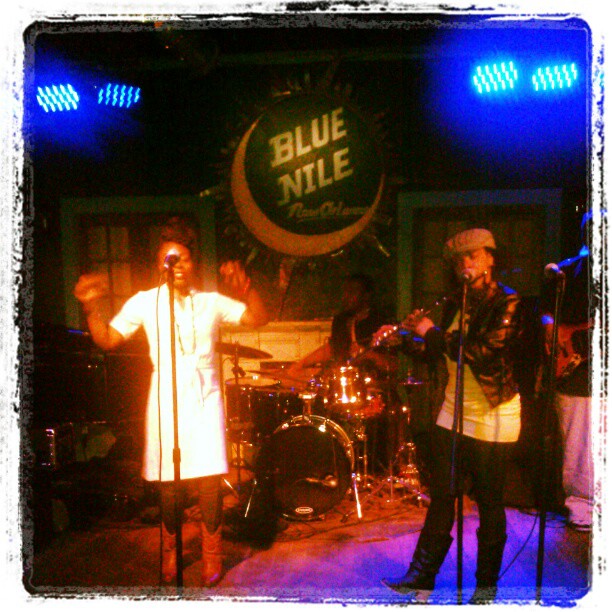 Houston born, blues and gospel influenced singer Shaleyah took the trainings of the Texas Mass Choir and the Gospel Music Workshop of America and brought them to Clark Atlanta University's Philharmonic Society before ultimately blending these well-traveled gifts with the Water Seed sound on Fresh and 2013's Top 100 selling iTunes release, Wonder Love.
Now on Wonder Love 2, the second volume of their two-volume Wonder Love release, Shaleyah is joined by new keyboardist Anthony Duplessis, as well as respected guest artists: Jon Bibb, Lara Bell, Dain Harris, Kev Choice, and saxophonist Clarence Johnson III, on what is the band's most volcanically emotional release to-date.
Having gelled and matured into a distinctive force on Wonder Love 1, on its sequel, Water Seed continues exploring love's many faces with a fiery urgency and indisputable power. The Latin groove of "Build Me Up," featuring a truth-seeking Jon Bibbs, digs deeper into the honest needs of men in love. The Jackson 5 insistence and percussive throbbing of "Show Work and Prove" starring the deliciously re-emergent ATL star, Dain Harris, stamps a no-nonsense app roach to love's obligations.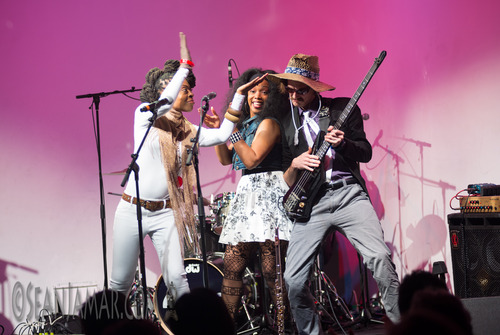 The founders' classical beginnings gets revealed on the shimmering piano and ethereal woodwinds ballad of the title track with a haunting Lara Bell painting a respectfully awed portrait of aimer's vulnerable fall. That reverence is complimented by the sinewy sophistication of "I'm Trying" and the gospel-tinged fusion of "Creep/Love Somebody" which uncovers romantic affairs with the sage, interrogative eye of reflective artists. Through a dynamic series of musical transitions, "Shine" delivers such a celebratory anthem of a covenant made solid as a rock. Its crumbling through the blues of "Vent" and multi-choral pain in "Move On," featuring the wizened flow of Kev Choice, leaves listeners suitably crushed following the many thin-aired highs before it. Rounding out Wonder Love 2 are the opening Mardi Gras backbeat of the marching "Nola Brown" and closing moonlight groove of "Daisy Chain," each instrumental illustrating the N'awlin's dance of Water Seed at play.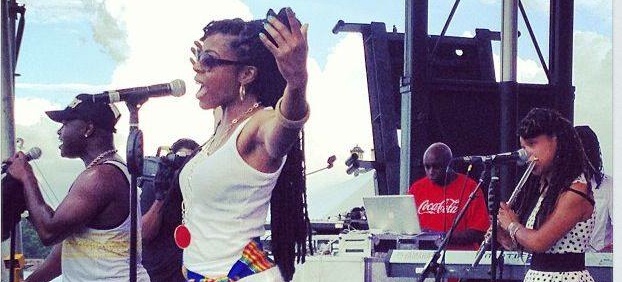 Coming off the success of a recent tour to California, latest recordings of Wonder Love and Wonder Love 2 and Retro Electro, and premium bookings in New York City at the revered Blue Note and a sold out concert at the Apollo and an outdoor appearance at the Essence Music Festival, Water Seed with its triumphant multi-genre fusion band beckons fans and says… Come on in, the water is just fine.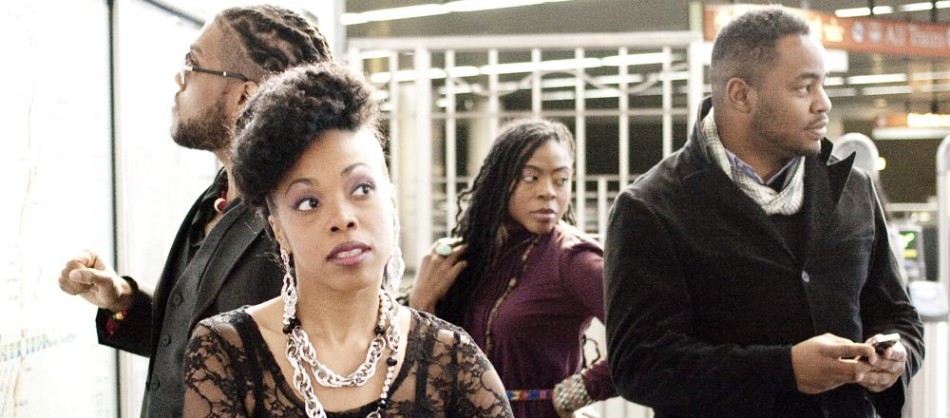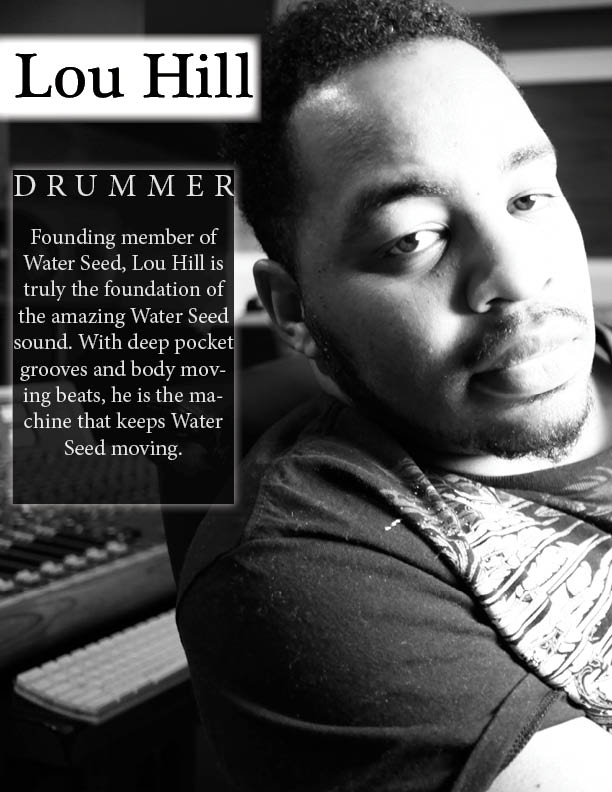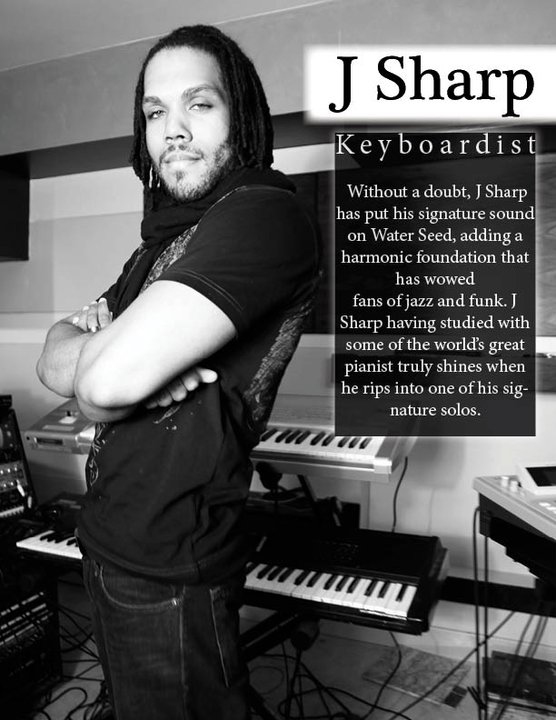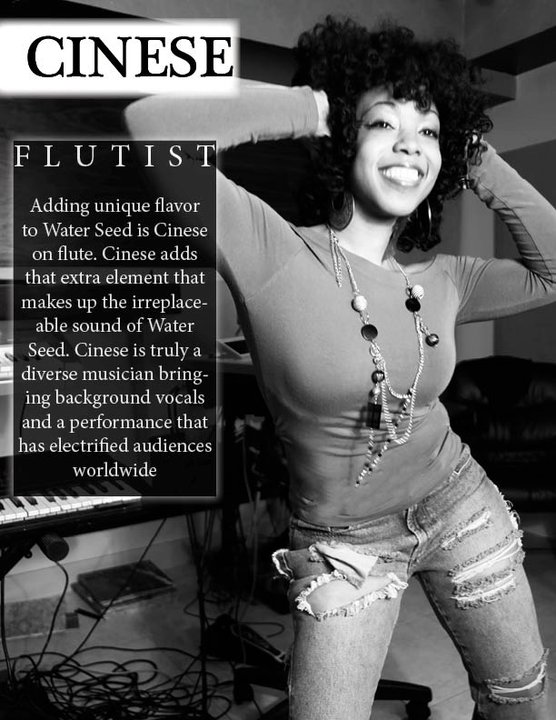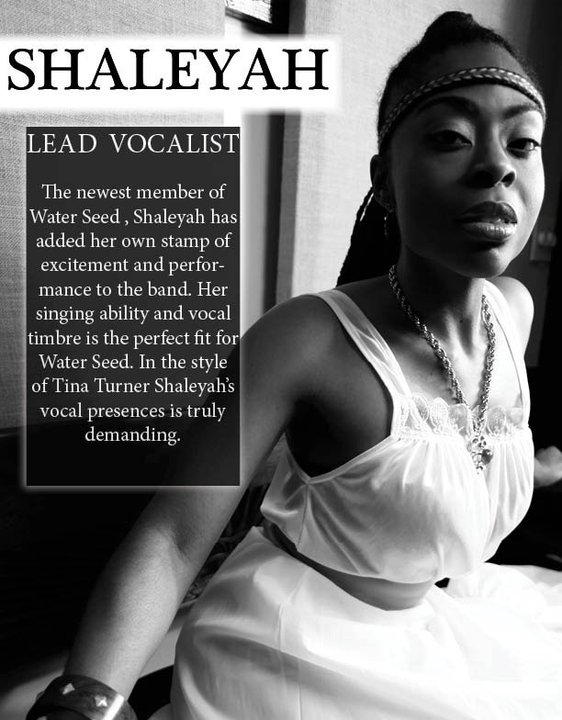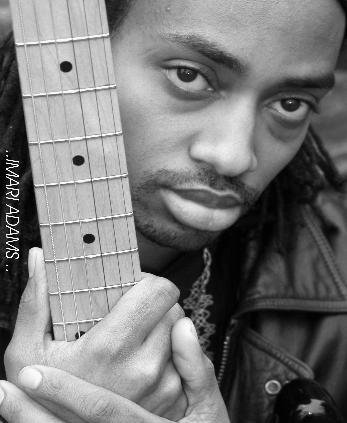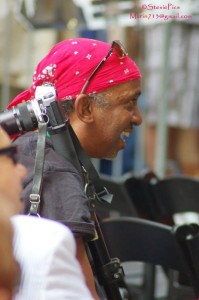 Mike Canton is the volunteer producer and host of The Soul Show on WYEP 91.3fm Pittsburgh. The show celebrates its 20th year on the air in 2015, and Mike has co-hosted and hosted for 9 of those years. The mission of TSS is to present, in an intelligent and cohesive way, soul music from the legendary to the newest artists. As appropriate, and to account for the cross-pollination of this important American genre, smatterings of jazz, blues, rock and reggae round out the show in a "spiceful" way.
Mike is a mechanical engineer by training, and has lived in the Pittsburgh area all of his adult life. He was born in NYC, grew up on his parents' island of St. Croix, US Virgin Islands, and went to college in New England. The Soul Show is his way of giving back to the city he has called home for over 30 years.
The Soul Show can be streamed every Saturday, 2pm-5pm at www.wyep.org/listen-live. Mike supplements the show with concert calendar information, photos, etc. via social media:
Facebook: soulshowmike
Twitter: soulshowmike
Instagram: soulshowmike
Tumblr: soulshowmike
Flickr: soulshowmike
Concert Calendar: www.wyep.org/events/soul